Author card
There is no better way to manage your brand reputation rather than talk directly to people. But before practicing your communication skills, let's take a closer look at their profiles.

Author description
Take a look at the author's details such as profile picture, description, location, liked pages, number of followers and etc.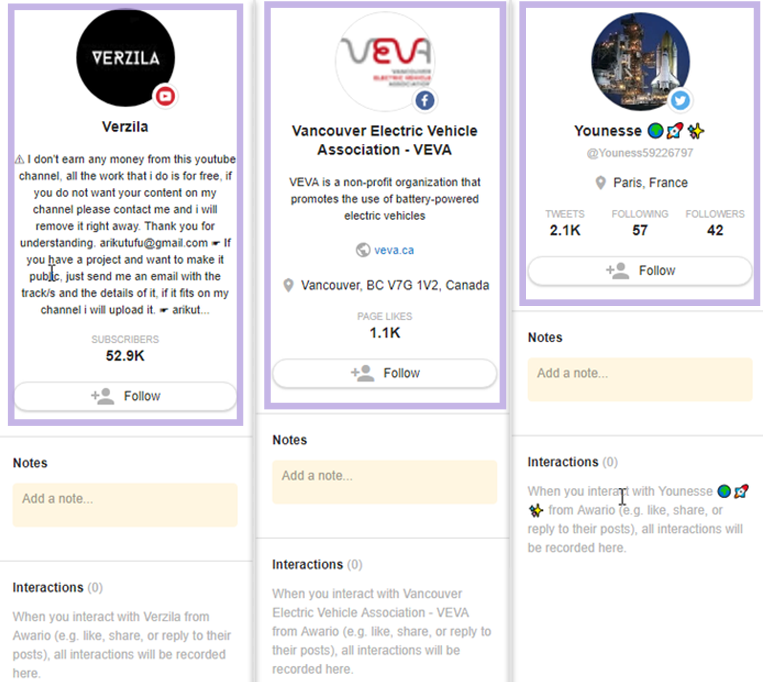 Join the party by clicking the Follow button.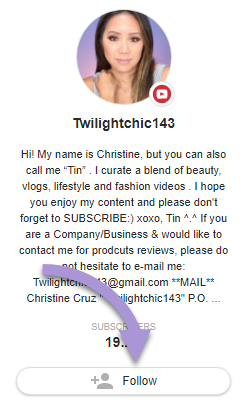 Notes
Leave a note to remember important things.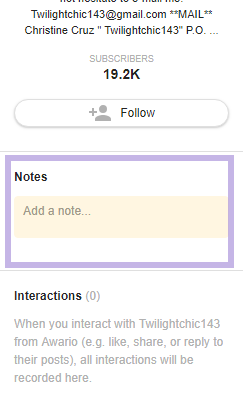 Interactions
Keep up with your interactions here.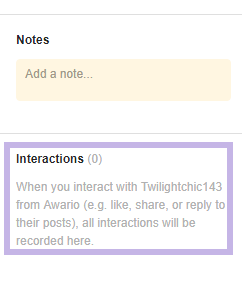 ---