New in Awario: Monitor the freshest news & blog posts about your brand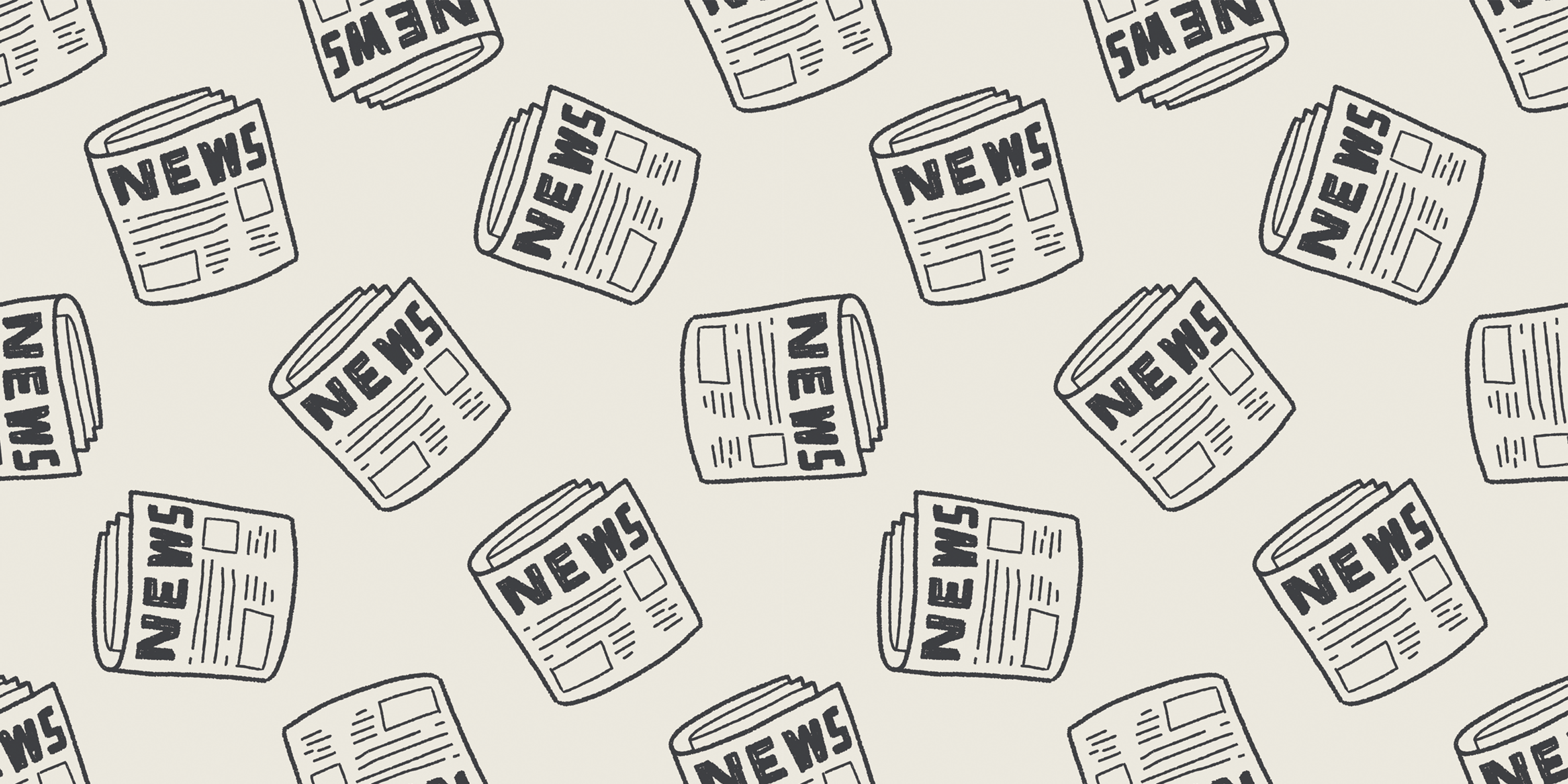 We've talked about this before: your brand's reputation is too important to ignore. You need to know who's talking about you, and what they're saying. You need to be there to react.
And that's why I always reply to my customers on social media and even monitor my brand mentions on the Web with a tool like Awario, you might say. Well, today's great news is that now you can do even BETTER than this ­– from now on, Awario keeps you in the know of each and every news article and blog post published about you.
New, quicker and more precise way to monitor mentions from news and blogs in Awario
As you probably know, besides looking for mentions on social networks, Awario's crawlers have been monitoring the whole Web for any relevant publications about your brand. So what exactly has changed? Knowing how important and quick to emerge news and blog publications are, we focused on developing a specific technology for monitoring them. So here's what you get:
1. Separate "News & blogs" crawler that focuses on looking for your brand mentions on news websites and blogs.
This, surely, accounts for bringing fresher mentions of this type quicker.
2. "News & blogs" as a separate mentions source.
Which means you can focus on this particular type of mentions, and exclude other Web mentions if you don't really need them. (Say, if you're not interested in monitoring hundreds of Web stores that offer IPhone X, but would only like to see how it's spreading out in the news).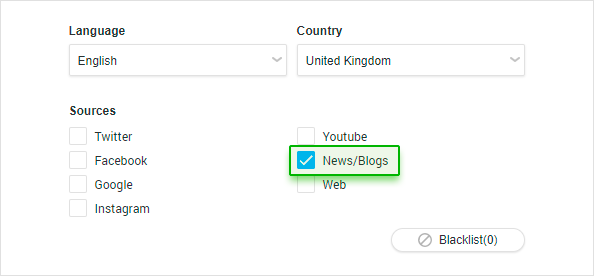 3. "News & blogs" filter in your Awario dashboard.
For your convenience, you can now quick-filter your feed to look through and work with the mentions from news and blogs only.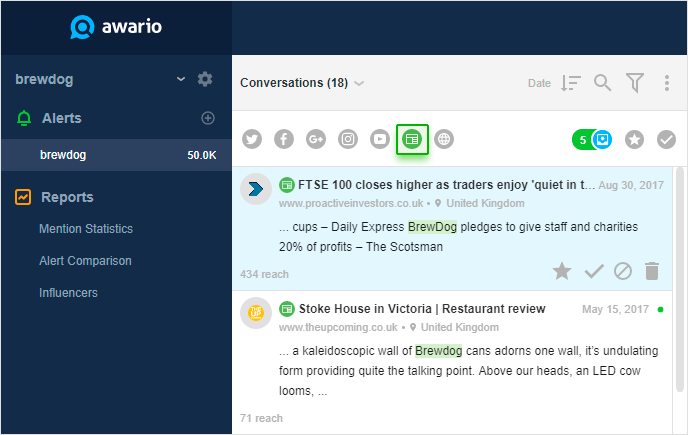 4. "News & blogs" filter in your Awario reports.
Now you can report to your clients on how this or that product or marketing campaign spreads in the news.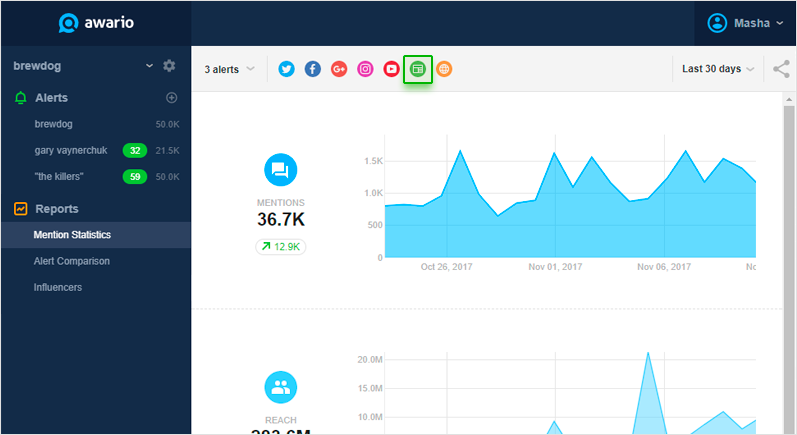 Start searching for your brand mentions on news & blogs
Excited to see the new feature in action? So are we!
News and blog monitoring is available to both paid and trial Awario users. So simply jump to your Awario dashboard if you already have an account, or sign up to try it free now.
Use Awario's advanced filters to get even more relevant data
If you missed any of Awario's recent updates, here're a few tips on the ways you can make your data in Awario (both coming from "News & blogs" and other sources) even more precise.
1. Get mentions only from locations you're interested in.
When creating an alert, you can choose the country of your target audience. And if you're a cool tech-minded user familiar with our Boolean Search option, use the COUNTRY operator in your Boolean search string.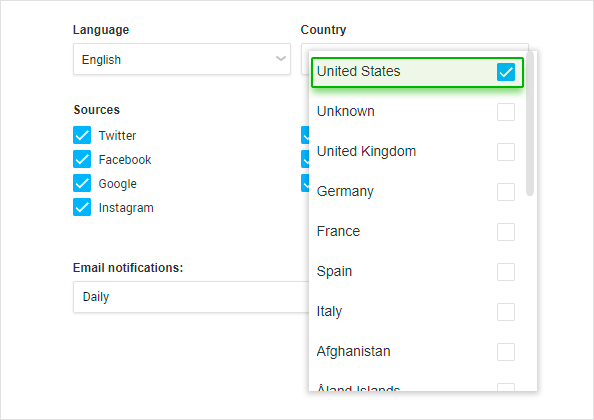 2. Stop seeing your own posts.
If you have your brand name as a keyword, Awario will also show you the mentions that are published on your own site or come from your own social media pages.
However, if you don't need to get notified when your own brand publishes content, you can stop seeing all the mentions coming from your SMM manager and company pages by adding them to the blacklist.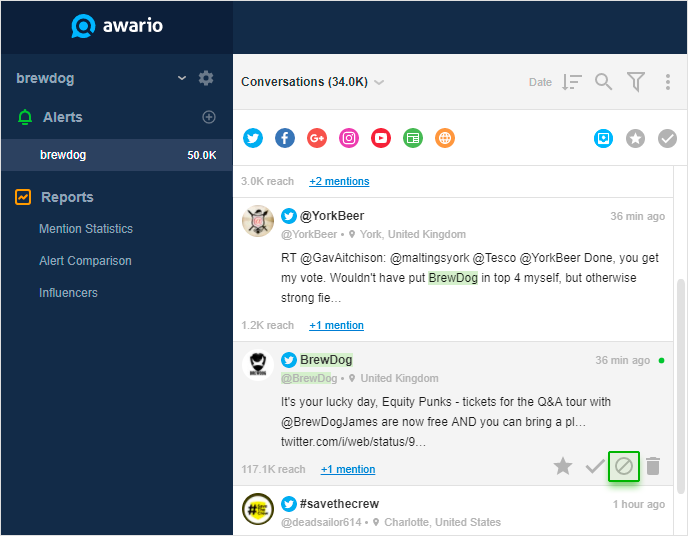 3. Blacklist certain websites and keywords
For the most part, monitoring is about choosing what information you need to find and see online. But you might have some requirements for what you don't want to see, as well.
No problem. You can easily exclude mentions from any website or any author by adding them to a blacklist. This will let you get rid of irrelevant and spammy resources, or from the websites and authors you simply aren't interested in.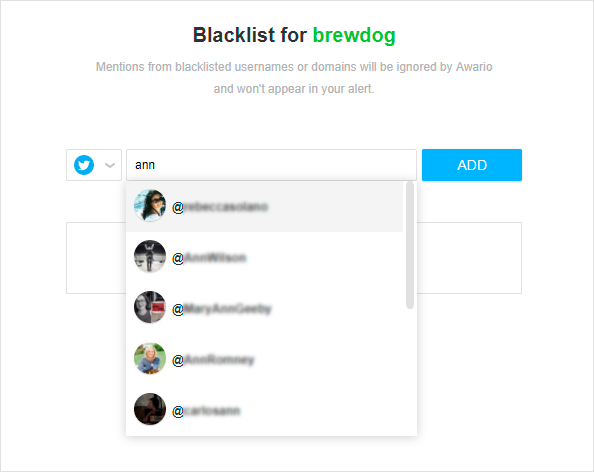 4. Work with your mentions in bulk.
Working with a big number of mentions might get tough. So, to keep your monitoring activity clean and organized, you might want to work with a number of mentions in bulk. Which is super easy in Awario.
Just select the several mentions (or all of them) and delete them, or mark them as "Done" or "Starred" in one click.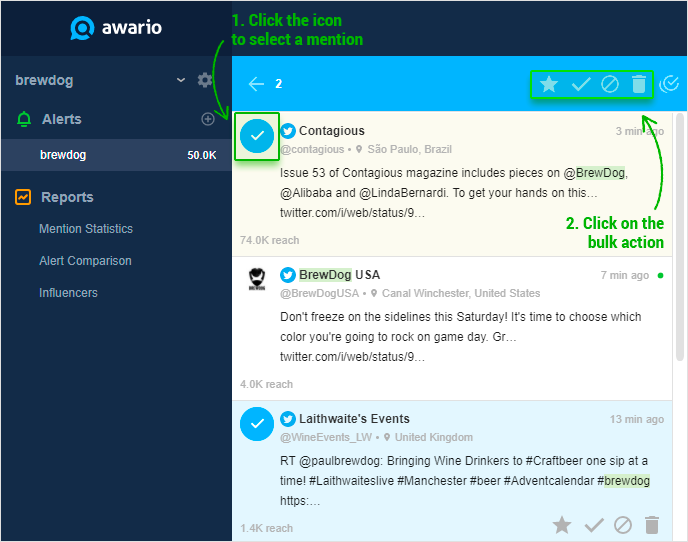 So… is your business in the news?
Start monitoring your brand mentions from News & Blogs in Awario. Jump to your Awario dashboard if you already have an account, or sign up to try it free now.