What happened on Social Media in August: monthly round-up

The last month of the summer didn't just bring us nice warm days in the sun but also some social media news! The biggest thing going on in the world of social media right now is the acquisition of TikTok — as you remember, American government decided that it's going to ban TikTok if it's not bought out by an American company due to the concers around the data of American citizens going to China.
Besides that, there is news about new and upcoming features, platforms experimenting with their UI, and more! Check out our monthly social media news digest to stay in the know.
Facebook
Beta launch of Horizon virtual platform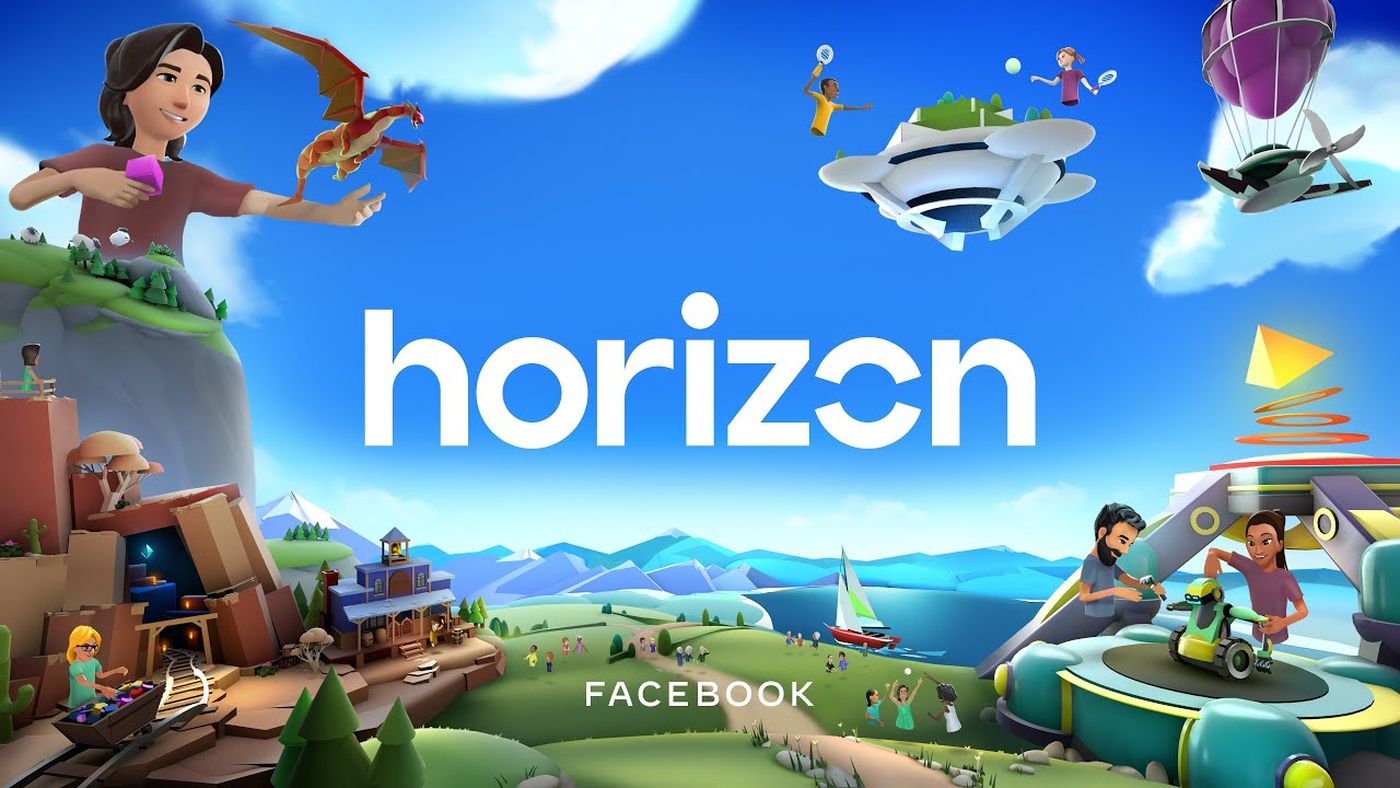 We've already written about Facebook's dive into virtual reality. To refresh your memory, Horizon is a virtual reality platform where users can design their own avatars, interact with each other, and hop into different games and experiences built by Facebook. Now the company announced that the platform moved into a close beta.
You can add your name to the beta waitlist here.
Short-form video feed
INTERESTING!
Facebook is also testing a 'short videos' feed with TikTok-like swipe up in its main app

This appears to be in addition to Instagram Reels

h/t @roneetm pic.twitter.com/0XHiSowCwW

— Matt Navarra (@MattNavarra) August 13, 2020
Facebook launched an exclusive test of a separate feed with short videos for the Indian market. This could be an attempt to compete with TikTok considering the fact that the app is currently banned in India. As reported by TechCrunch, Short Videos has a dedicated section within the news feed. There is a Create button, tapping which takes you to Facebook Camera, and users can browse through videos by swiping up.
Post analytics for Groups
CONFIRMED: Facebook is testing insights and metrics for individual posts in Groups pic.twitter.com/fIXBYIInY6

— Matt Navarra (@MattNavarra) August 13, 2020
Facebook is expanding its analytics option for Groups by giving Group admins access to stats for individual posts. Here're the metrics included in the post analytics:
post's reach with the unique number of people who've seen the post
engagement by reactions,
number of comments,
number of shares,
number of clicks,
number of active members in the group at the time of post
Facebook says that the option will initially be tested with a small number of groups, on all devices, over the next few months.
Instagram
Reels launch around the world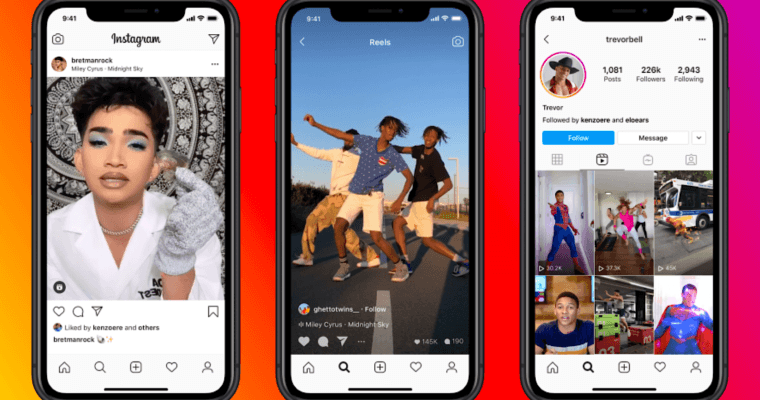 Instagram's response to TikTok, Reels, launched in 50 countries around the world last month. With Instagram Reels users can:
Create and share 15-second videos.

Add their own audio to videos, or choose a song from a catalog of licensed music.

Grab original audio from other videos and add it to their own.

Popular clips will be housed in a "Featured Reels" section.
Reels can be shared on Instagram in users' main feeds. There's also a new section in the Explore tab dedicated to discovering Reels. In addition to that, Instagram is testing a shortcut to Reels at the bottom of the screen among German users.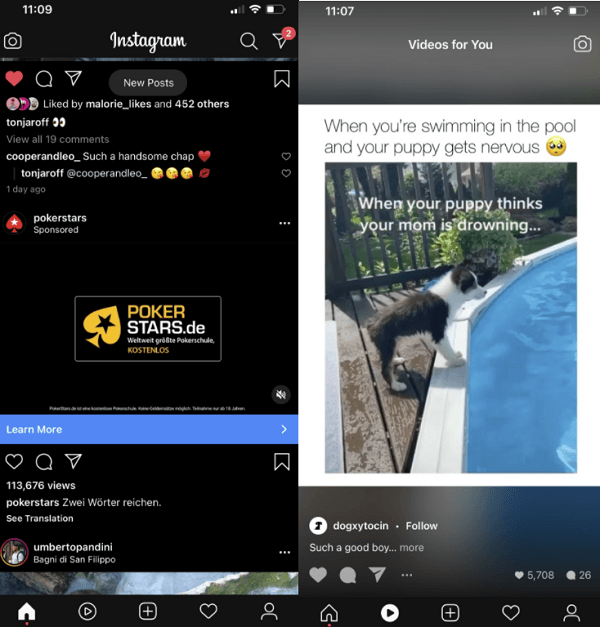 Suggested posts in the main feed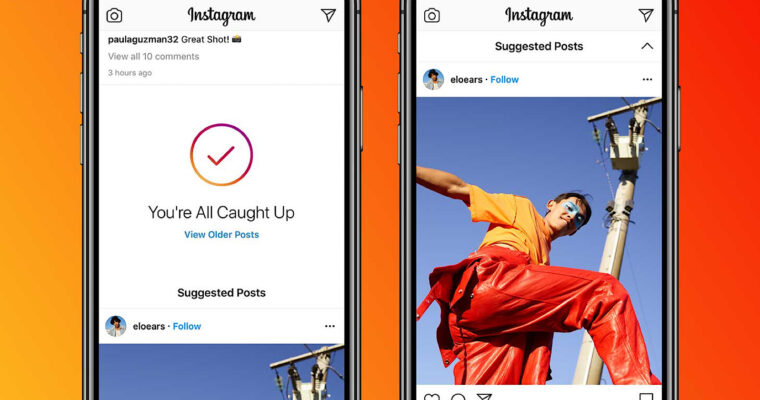 You soon might see the content from people you don't follow when scrolling through your Instagram feed. Once you've caught up with content from the people you do follow, the app will display a collection of suggested posts. According to Instagram, these suggestions are based on posts from accounts similar to the ones you follow and posts similar to the ones you like or save.
Instagram will infinitely generate more suggested posts, so users can keep scrolling.
An option to merge Instagram Direct and Messenger
Last month many Instagram users saw a prompt to merge their Facebook Messenger and Instagram Direct. If you agreed to the update, after merging the two inbox you'd be able to:
Get a new look for your chats

React with any emoji

Swipe to reply to messages

Chat with friends who use Facebook
Now Messenger users and Instagram users can communicate with each other from the platform of their choice.
Twitter
Labels for state-affiliated media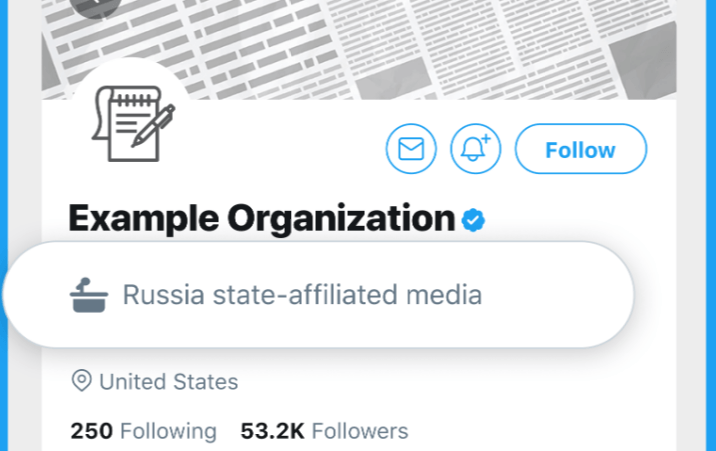 Last month Twitter announced that it added new labels for state-affiliated media for the sake of transparency. Not only the accounts of the media themselves will be labeled, but also their editors-in-chief, and/or their senior staff.
Clicking the labels directs people to an article explaining the policy and referring them to the Twitter Transparency Report for additional information.
Snapchat
New off-platform sharing options
Snapchat is testing the option to share content from the app elsewhere. The update will allow Snapchat users to share "Snap Originals," "Shows" and "Publisher Stories" with their friends off the platform using easily shareable links. The links, when shared via other social media sites, iMessage, email, or elsewhere, will take users back to watch the videos in the Snapchat app or to a web or mobile web-viewing experience.
This might help the app to expand its audience and attract new users.
TikTok
Legal action against Trump's administration over TikTok ban
TikTok confirmed that it will be pursuing legal action against the US Government over the decision to ban the app. Under the president's executive order issued on August 6, any transactions with ByteDance (TikTok's parrent company) subject to US jurisdiction will face prohibition in 45 days. A separate order issued on August 14 gave ByteDance 90 days to sell the US operations of TikTok to an American owner.
According to a person familiar with the matter, TikTok is working to ensure its employees continue to get paid even if the app is banned in the US.
Who's going to buy TikTok in the US?
As for the potential buyers, the company is reportedly in talks with Microsoft and Oracle about the acquisition of the app's US, Canada, Australia, and New Zealand businesses. Thus, two companies are now trying to outbid each other.
While Microsoft has been working with the U.S. government to acquire TikTok's assets for more than a month, Oracle's co-founder and executive chairman Larry Ellison has expressed his support for President Donald Trump, whose administration has vowed to ban TikTok in the United States if Chinese owner ByteDance does not divest its US operations by November.
---
And that's all the social media news from August. What do you think about suggested content in your Instagram feed? Do you think that TikTok should be selling their American assets? Let's discuss in the comments!