What happened on Social Media in February: monthly round-up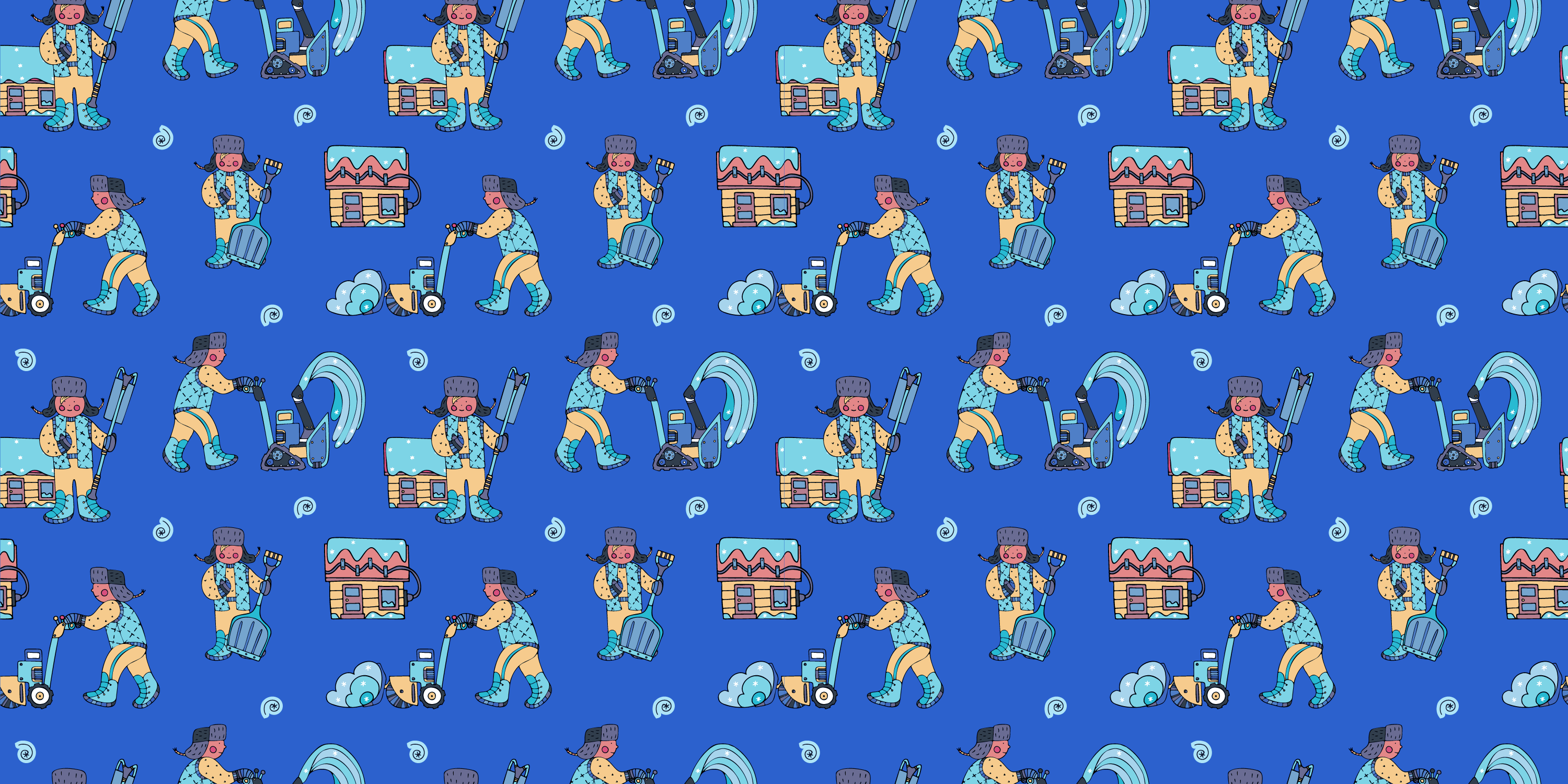 February was a quiet month for social media in comparison to January: the companies were mostly busy with quietly testing out new features. Not that many new things were actually introduced, and not that many scandals and news-making stories (besides Facebook, of course) came about.
If I were to describe this month in three words, I would say "social management future": lots of features that are now in beta could really make the life of a social media manager easier and more pleasant.
So let's see what the future holds for us:
Twitter
Lots of new features
Twitter is testing out a bunch of new additions to their UI and functionality. Among those discovered by Matt Navarra and Jane Manchun Wong are:
Quote tweeting with a GIF, picture, or a video. Twitter has been testing adding GIFs to your quote tweets for a while now, and it's possible that the ability to add multimedia to your retweets will be available to all the users very soon.
Encrypted direct messages. The feature would allow users to send more sensitive information through an encrypted channel of communication. Interestingly enough, the feature might have been inspired by a request from Edward Snowden, who urged Jack Dorsey to come up with secret DMs. Twitter DMs are commonly used by journalists and media professionals to contact whistleblowers, so there surely will be demand for this feature.
One more ask, @Jack: how about secret, burn-after-reading DMs? Even if E2E encryption won't work by default in all clients, give us a start!

— Edward Snowden (@Snowden) December 13, 2016
New tabs. Seems like Twitter is aiming to bring new ways to keep an eye on tweets and followers: Matt Navarra reported several new tabs appearing in the side-menu, which is indicative of possible new features like Friends and Highlights.
6/ Twitter side-menu options for new features coming soon?

- News
- Friends
- Highlights pic.twitter.com/DaHL2PXDBO

— Matt Navarra (@MattNavarra) February 6, 2019
Pop-up mini-profile on your timeline. With the introduction of Twitter threads, it has become much harder to follow the conversation and process all the information that you see on the screen. Twitter is very much aware of that issue and they are working on different ways to mitigate it including colour coding, highlighting and others. Last month, they also announced a feature that will allow you to check someone's profile without leaving the conversation.
We're testing an easier way to check out profiles on iOS without leaving your timeline! Simply tap any @ handle in a Tweet, take a peek, follow, and get right back to it. Let us know what you think! pic.twitter.com/dIUFxI2r4C

— Twitter (@Twitter) February 13, 2019
The feature is supposed to make it easier to know who's saying what and also to follow those whose opinions you find interesting.
Facebook
Separate folder for business messages
Facebook seems to be testing a new way of organizing messages from business pages in Messenger. The feature was brought to light by Social Media Examiner, and the Messenger later confirmed in their Developer Community that the feature is currently in testing among a minimal number of Messenger users, with no plans to expand for now.
If the feature was introduced, you would see a separate folder in your Messenger titled Businesses, where all the communication between you and Business pages would go.
Separating personal and business messages could be beneficial for both users and social media managers alike. It could, however, lead to people checking business messages less – it's hard to be certain now, but with the development of bots people might start treating Facebook messages the way they treat promotional emails.
More transparency around Custom Ads
Amidst multiple accusations of dishonesty, mishandling of data, and lack of transparency, Facebook decided to introduce a way for users to learn more about why they are targeted by a specific Ad.
Since February 27, the "Why am I seeing this?" explanation will include the name of the business that uploaded the user's information to Facebook, as well as any other sharing of custom audiences that may have taken place, including potential involvement from agencies, Facebook Marketing Partners or other partners.
This move complies with Facebook's new privacy-focused vision for the company (long overdue, I'd say). However, it's hard to imagine that Facebook will be taking steps in limiting users' data used by advertisers since this is the bread and butter of the company. Facebook is ready to give us some degree of transparency, but it's unlikely that they will give us much of a control over sharing our data with advertisers.
Now, this is the perfect segway to our regular column: ladies, gentlemen, and non-binary folk, let's give it up for Facebook Controversy Of The Month!
Facebook accused of exposing users' phone numbers
As the leading social media network which takes account security very seriously, Facebook, of course, offers two-step verification. You put your password in, the platform sends you a message with an activation code, classic staff. Users are even seemingly okay with Facebook allowing Ads targeting based on a phone number.
What they are not okay with is the ability to look up any profile by using a phone number. Turns out Facebook's default setting allows everyone — with or without an account — to look up a user profile based off the same phone number previously added to their account.
You can choose who can look up your profile by your phone number: everyone (default option), friends of friends or just your friends. But there's no way to hide it completely.
When asked if Facebook would allow users to opt-out of the setting, Facebook said it wouldn't comment on future plans. And, asked why it was set to "everyone" by default, Facebook said the feature makes it easier to find people you know but aren't yet friends with.
If you want to limit people who can look up your page using your phone number to Friends only, you should switch the "Who can look you up using the phone number you provided?" setting to Friends.
Enjoying the post? There's more.
Sign up to receive one email a week with exclusive, actionable tips on social media and digital marketing.
Instagram
Web version of direct messages
Instagram direct messages have long been widely used for communications — from flirting to customer support questions — that's why Instagram keeps introducing new features for direct messages. And now they are finally giving you an option to talk outside of the app.
Instagram is internally testing a web version of Instagram Direct messaging that lets people chat without the app. If, or more likely, when this rolls out publicly, users on a desktop or laptop PC, or gadgets that access Instagram via a mobile web browser will be able to privately message other Instagrammers.
Instagram is testing Direct on Web pic.twitter.com/bpdY9bep24

— Jane Manchun Wong (@wongmjane) February 12, 2019
As you see, the feature is showcased on mobile and desktop. Instagram commented that they are currently testing out the feature internally and don't have any ETA for wider testing or release.
Story viewers information disappears after 24 hours.
Although Instagram Stories are an example of "ephemeral content", the content you share isn't actually ephemeral — you can always look at your stories from the past and see the people who watched them. Or rather, you could. Last month, Instagram removed the ability to see who viewed your stories 24 hours after publishing.
Instagram now hides story viewer list after 24 hours!

Lots of users right now be https://t.co/EZL7EYKLhE pic.twitter.com/TuNFVazQ5p

— Matt Navarra (@MattNavarra) February 6, 2019
Moreover, even the Stories you save to Highlights that can be watched by any user at any time show you the people who viewed them during the last 24 hours only.
Chronological followers list
Jane Manchun Wong who often discovers the features being tested tweeted that Instagram is testing a chronological sort option for your 'following' list. It will allow users to see the recently followed accounts on top of the Following list.
Many social media managers will be happy about it; however, this feature certainly benefits the accounts which engage in follow/unfollow churn (and there are quite many of them on Instagram). While Twitter sees this tactic as an abuse of the platform's functionality, apparently Instagram has no problem with it.
LinkedIn
LinkedIn Live
Last month, LinkedIn launched a live video broadcast service which gives companies and users the ability to broadcast live video. You can choose who can see your livestream: a certain group of people or all the LinkedIn users. The feature is currently in testing among the invited beta users.
The platform had a typical LinkedIn user in mind when adding live streaming: that means covering conferences, product announcements, Q&As and other events led by influencers and mentors.
New group features
LinkedIn keeps improving groups with the goal to create a better user experience. In February, they released several new features and improvements. Now you can:
Receive notifications for all new group posts

See new posts initiated by your connections in the main feed and in notifications

Recommend important conversations to your connections
Along with it, the company also published a guide called LinkedIn Groups Best Practices.
That's all the social media news from last month. Which updates do you think would be the most beneficial? Do you care about somebody looking up your FB profile through a phone number? Tell me in the comments!