What happened on Social Media in March: monthly round-up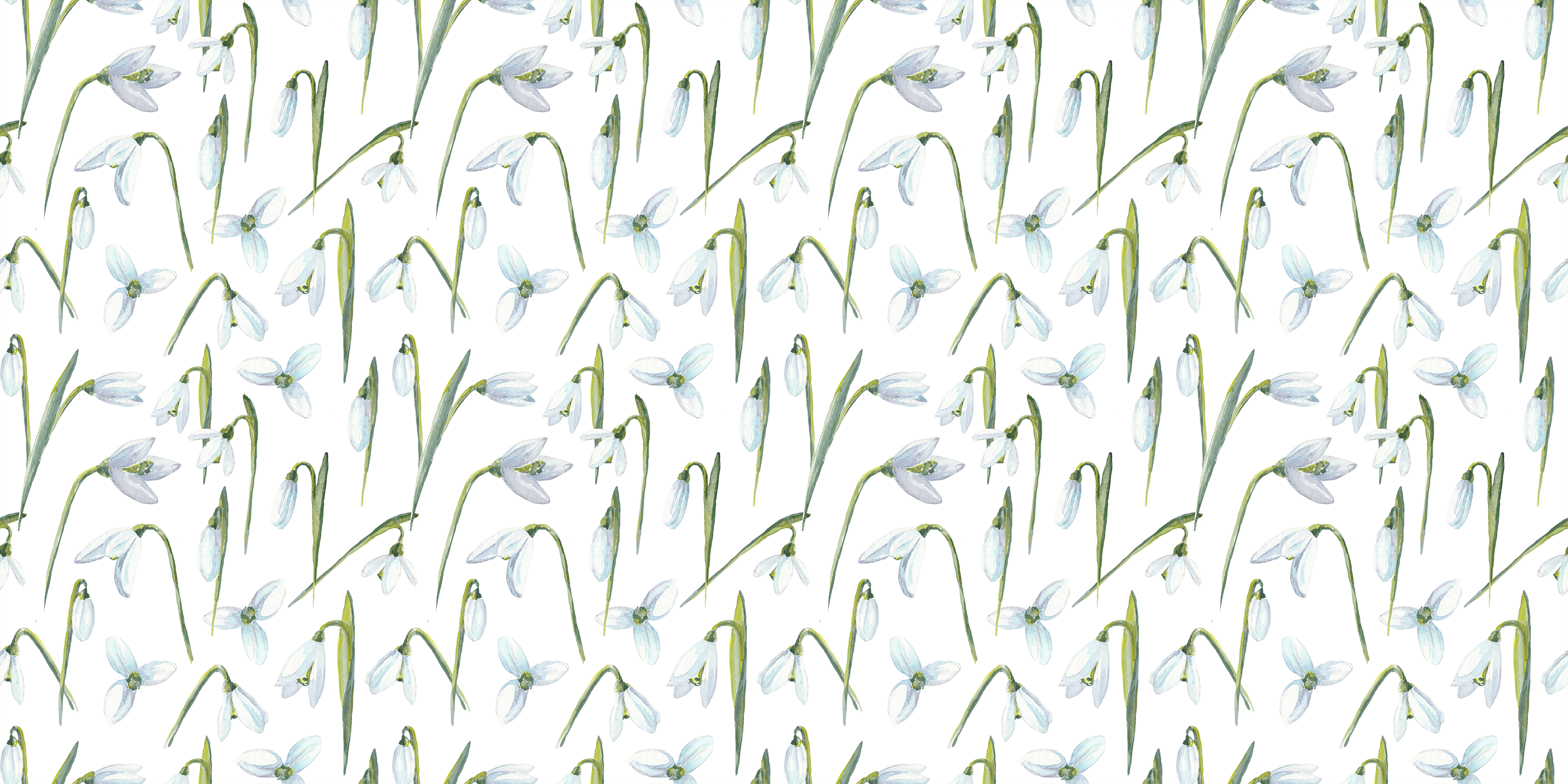 In the spirit of the first month of spring, social media companies mostly revised their features and added new ones. There were no outrageous wrongdoings (although, social media users still managed to find something to be mad about) and even Facebook mostly managed to stay out of trouble.
However, there were lots of small changes that can affect your marketing strategy, especially, social media advertising. Let's dive into them and see how brands are going to spend their money differently from now on.
Twitter
Twitter introduces new camera features
Last month Twitter updated their camera feature in an effort to make sharing pictures, videos and live footage even easier. The update is titled TwitSnap and here is what you can do with it:
Now to access the camera you simply need to swipe left — you no longer have to look for it under a tweet composer button.

After you take a picture/photo, you can add a short description, hashtag or location tag.

Twitter will recommend hashtags based on big nearby events and other signals.
The way the media will be shown on your timeline has also changed — the media captured with Twitter camera will be highlighted, with the text under the actual photo.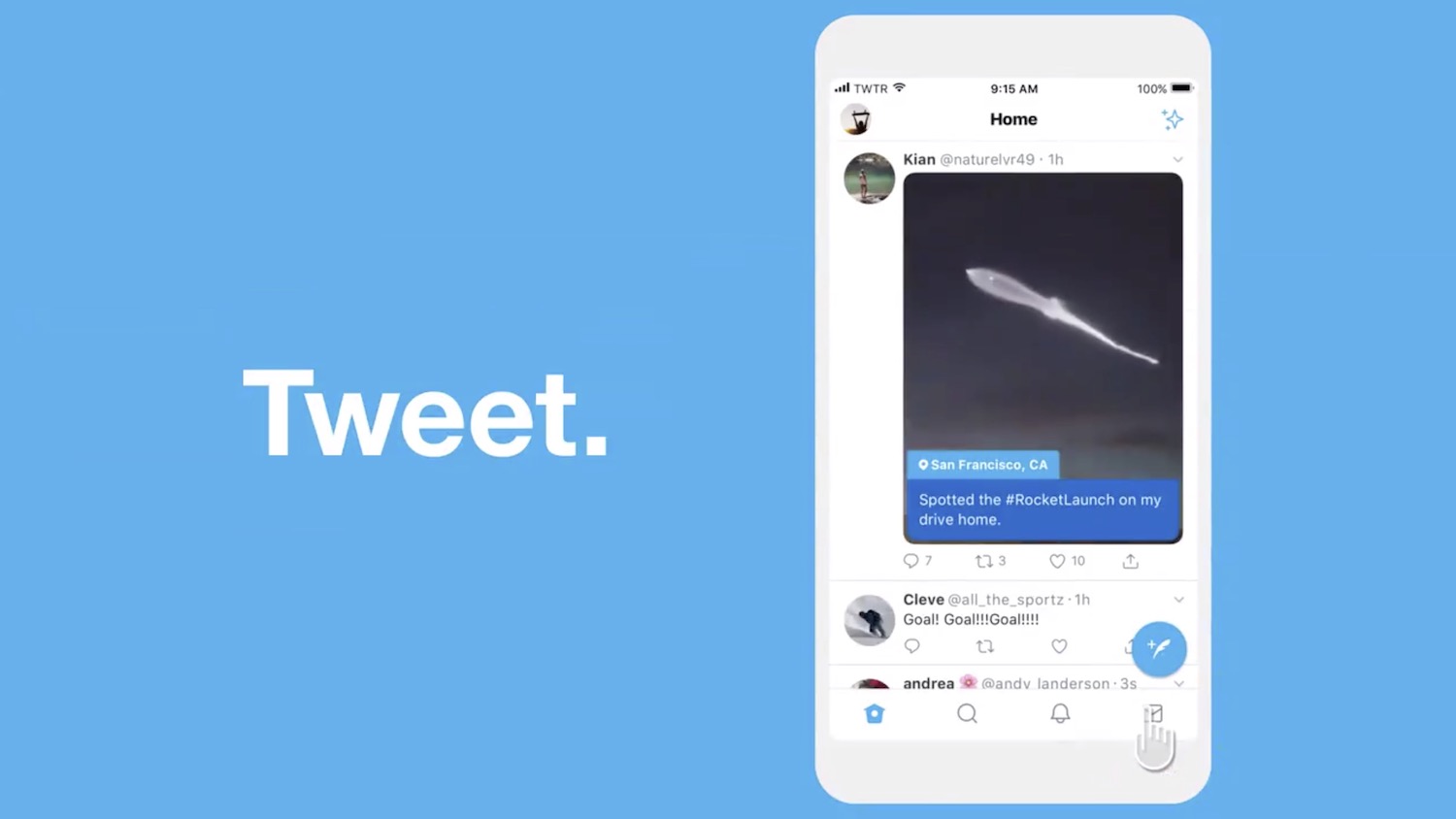 This redesign is clearly aiming to encourage people to report on things that are happening in real time through pictures and videos.
Twitter confirmed to TechCrunch that it's not giving tweets created with the camera an algorithmic boost in the main timeline. However, a Twitter spokesperson suggested that its combined human and technology curation team may seek to spotlight Twitter Camera tweets in the What's Happening section about live events in the Explore tab.
Twitter is testing 'Subscribe to a conversation' feature
Seems like Twitter actually listens to its users (unless they are asking for an edit button).
I wish @Twitter would have an option to subscribe to specific threads

— anna.bredava (@anna_bredava) February 5, 2019
Twitter is an amazing platform for lively discussions. And I think a lot of us would like to know how the discussion is progressing even when we're not in it. The good news is, quite soon you will be able to do exactly that!
Twitter is currently working on a feature that will enable users to follow certain Twitter threads by hitting a 'Subscribe to conversation' button. It reminds me a bit of a similar feature on Facebook, where you can choose to receive notifications from comment threads on specific posts.
(False) panic over likes removal
In March, Twitter finally started admitting people to its twttr app dedicated to testing out bald new UI ideas (read more about it in our previous round-up). Apparently, one of the changes in the UI that Twitter is considering is hiding such metrics as likes, retweets, and replies. You will need to tap on the tweet to actually see them.
Yesterday, we started giving people access to our prototype app twttr which we're using to test new ideas and get feedback. Putting likes and retweets behind a tap is just an idea to help make conversations easier to read. https://t.co/HTI3ImTYe6

— Twitter Comms (@TwitterComms) March 13, 2019
The idea was to make Twitter more egalitarian and level the field. However, Twitter users were not thrilled about this change.
hello, twitter hiding engagement counts (likes and retweets) will be absolutely destructive to community-finding and community-making here. social activity doesn't come just from tweeting and replying, but from liking and retweeting too. those numbers show what people care about.

— jonny sun (@jonnysun) March 13, 2019
Even though Jack Dorsey has been vocal before about his vision for Twitter without such metrics as like and follower counts, the stark negative reaction against this route is likely to prevent this vision from becoming reality. The general sentiment behind the discussion of this news is that not every opinion on Twitter is worth attention. To many users, the idea of putting trolls and bad-faith debaters on a more equal footing with their targets sounds more like a nightmare.
Don't miss our next analysis.
Subscribe to Awario blog to get social data analyses, case studies, and social listening how-tos in your inbox.
Facebook
Facebook apocalypse
On March 13, the users on Facebook, Instagram and WhatsUp either couldn't open the apps or had some problems with loading pages, publishing new posts and interacting with others. Many users took to Twitter to figure out what was happening since even Facebook's own bug report platform — in which it discloses what services are down — was offline.
According to Facebook's official statement, the shutdown was caused by their changes to the server. "Yesterday, we made a server configuration change that triggered a cascading series of issues," a Facebook spokesman said to the New York Times. "As a result, many people had difficulty accessing our apps and services. We have resolved the issues, and our systems have been recovering over the last few hours. We are very sorry for the inconvenience and we appreciate everyone's patience."
However, some users speculated that it could be caused by Facebook's push to integrate all the messaging platforms or even an attempt to cover up some malevolent activities since prior to the shutdown there was a lot of spotlight on the current investigation into Facebook's data deals.
Facebook plans to replace the relevance score with new metrics
Facebook announced that it will be saying goodbye to its relevance score on the 30th of April. Facebook's relevance score offered advertisers insight into how relevant an ad may be to the audience it targeted.
The relevance score will be replaced by several metrics that, according to Facebook, will be "more actionable". These new metrics are the quality ranking, engagement rate ranking and conversion rate ranking.
The quality ranking metric measures an ad's perceived quality compared to ads competing for the same target audience.
The engagement rate metric shows an ad's expected engagement rate compared to ads competing for the same audience.
The conversion rate ranking shows an ad's expected conversion rates when compared to ads with the same optimization goals and audience.
As with the relevance score before, these new metrics are not factored into an ad's performance, but instead, provide insights into how changes to the ad's content and targeting may impact ad performance.
Moreover, Facebook is changing up a bunch of other metrics related to ads' performance. The following categories will be changed:
The Offers saved and Costs per offers saved metrics are united under the Post saves metric. The new Post saves metric will measure the number of times your ad was saved, including all Offer ad saves, and will count the post saves that occurred on or after February 4, 2019.

Messaging replies and Cost per messaging replies are replaced by New messaging connections and Messaging conversations started. This will put the focus on new connections that can be interpreted as leads by your marketing team.

Mobile app purchase ROAS and web purchase ROAS are now combined into a general Purchase ROAS metric.
Restricted targeting for certain ads to fight discrimination
There were a lot of updates for Facebook Ads manager last month! In addition to replacing old metrics, Facebook also changed targeting options for some companies. From now on, housing, employment, and credit ads can no longer be targeted by age, race, or gender.
In a blog post, Facebook explains that these changes are the result of settlement agreements with civil rights organizations.
Our policies already prohibit advertisers from using our tools to discriminate. We've removed thousands of categories from targeting related to protected classes such as race, ethnicity, sexual orientation and religion. But we can do better.

We believe that the changes we're announcing today as part of our settlements with the NFHA, ACLU, CWA and other groups will better protect people on Facebook.
Moreover, Facebook points out that this is not the last step in the quest for fighting discrimination.
We're building a tool so you can search for and view all current housing ads in the US targeted to different places across the country, regardless of whether the ads are shown to you.
Speaking of which…
You can now see all active ads a page is running in Ad Library
In its effort to make advertising more transparent, Facebook expanded Ad Library to let users look up all the ads a page is running. Previously, you could only see ads related to politics or social issues that have run on Facebook and Instagram as well as some behind-the-scenes data (who saw the ad, how much an advertiser spent on it and so on).
Now Ad Library enables users to search Ad Library by page (and not just keywords, as it used to be the case) and see all active ads any Page is running. Although you could see this info before on the page, Ad Library will simplify simplify researching someone's advertising strategy. Moreover, the API access to Ad Library will be granted to more actors.
Facebook is also making some steps to raise Page transparency as well. As described in the blog post dedicated to the update:
Beyond the Ad Library, we're making it easier to find helpful information within Pages too. Now the "Home" tab of every Page will include a "Page Transparency" section with the same Page information we've added to the Ad Library: the date the Page was created, previous Page merges, name changes, and primary country location for certain Pages. People previously had to click "Info and Ads" to find this information.
All of this is done with the goal to reduce the chances of manipulation manipulation on the platform, with the 2020 US election already on the horizon. However, for social media marketers, it can be a good way to see what their competition is up to — although Awario can help with this task much better.
Instagram
Ecommerce solution in the works
Instagram is currently testing a feature which will allow brands to sell products right in the app. The feature is titled 'Checkout on Instagram' and is currently in closed beta in the USA.
Basically, a user will see a 'Checkout on Instagram' button on the product page. After tapping it, they can select from various options, such as size or color, and proceed to payment without leaving Instagram. To checkout, they'll need to enter the name, email, billing information and shipping address.
The feature became available for several major brands including Zara, Adidas, Prada, and others.
In autumn, there were some rumours going around about a separate eCommerce platform by Instagram, however, it seems like the Facebook-owned company decided to implement eCommerce into its core platform.
Ad format for influencer marketing posts
As a part of their strategy to connect advertisers and creators and add transparency to brand deals with influencers, Instagram is planning to introduce a new format for promoted posts by influencers called 'Branded content ads'.
Until now, brands could hire influencers to work on ad campaigns and promote products with branded content, but the posts would only reach the followers of the influencer. Branded content ads let the advertisers promote these Instagram posts just like they would any other ad.
As Instagram's product management lead, Ashley Yuki says:
Brands are seeing that this branded content ad product sometimes helps overcome challenges they have with organic branded content. They are exploring ways that brands can amplify branded content.
This will give brands more control over the posts produced by Instagram personalities as a part of their influencer marketing strategy.
LinkedIn
LinkedIn updates Ads to improve targeting
LinkedIn seemingly caught the same vibes as Facebook and decided to give their Ads a fresh look for the spring. Here is the list of updates and additions they rolled out last month.
Lookalike audiences. This new targeting option combines the traits of your ideal customer with the data from LinkedIn to find the most suitable audience for your ads. With lookalike audiences, you can discover audiences similar to those who have already demonstrated an interest in your business — e.g. engaged on your website or gave you their contact info.
Expanded interest targeting. Interest targeting was introduced back in January, but last month LinkedIn added an integration with Bing search to target users "based on a combination of your audience's professional interests on LinkedIn and the professional topics and content your audience engages with through Microsoft's Bing search engine, in a way that respects member privacy".
Audience templates. This will be helpful for marketers who are new to LinkedIn advertising. Templates give them a selection of over 20 predefined B2B audiences and include audience characteristics, such as member skills, job titles, groups, and so on.
Pinterest
Pinterest doubles down on improving the shopping experience for users
Pinterest is not an often hero of our round-ups, however, for some industries, Pinterest can be a great platform for reaching their audience. Last month it introduced a bunch of changes that could impact your advertising strategy.
To help retailers reach and convert more customers, Pinterest added the following features:
Shop a brand. Beneath Product Pins, users will be able to view a new section with more products from that specific brands.

Personalized shopping recommendations. Users will get product recommendations based on their previous pins.

Catalog. Brands can now upload their full catalog to Pinterest and easily turn their products into shoppable Pins.

Shopping Ads. Shopping Ads are now available to all businesses through the Ads Manager tool. Once products are on Pinterest, brands can promote items from their existing product feed with Shopping Ads.
Do you think you will be using any of the new advertising features? How do you feel about the like button on Twitter? Let's talk in the comments.