What happened on Social Media in May: monthly round-up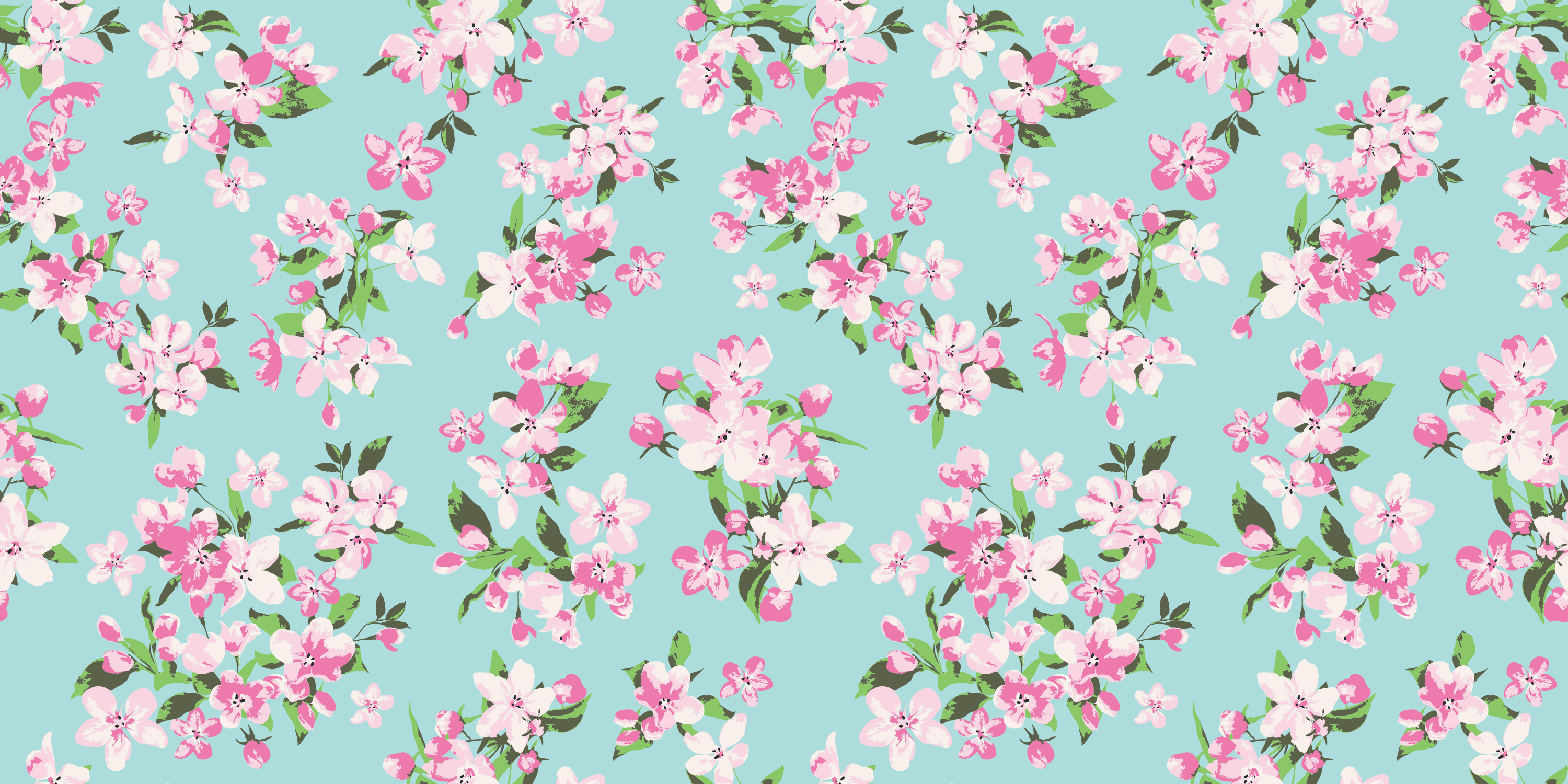 Confession time: I save every social media news article and update I come across during the month, and every time I open them to write one of these round-ups, I feel overwhelmed. Even the slowest months are full of updates, think pieces, comments, and data leaks, which all combined portray the current state of social media. I guess it's another proof of the importance of staying up-to-date with our field and these round-ups in particular (she said, humbly).
May was no different: multiple updates focused on ad transparency (which may even hurt advertisers a little bit), one small security scandal, and lots and lots of new features. Without further ado, here is all the news that may impact social media marketing from last month!
Twitter
You can finally quote tweets with media files
In February, we reported that Twitter was testing out a feature that would allow you to retweet someone's tweet adding a picture, a GIF or a video to the retweet.
It's easy to express yourself by Retweeting with a comment. What if you could take it a step further and include media? Starting today, you can! Retweet with photos, a GIF, or a video to really make your reaction pop. Available on iOS, Android, and https://t.co/AzMLIfU3jB. pic.twitter.com/Oir5Hpkb2F

— Twitter Support (@TwitterSupport) May 6, 2019

Mind you, the feature's implementation on desktop might disappoint some users:
you can't quote retweets with media on desktop.
when you add media to your quote tweet, the original tweet will be displayed as a link for all the desktop users, which undermines the idea behind the update altogether. Same goes for Tweetdeck.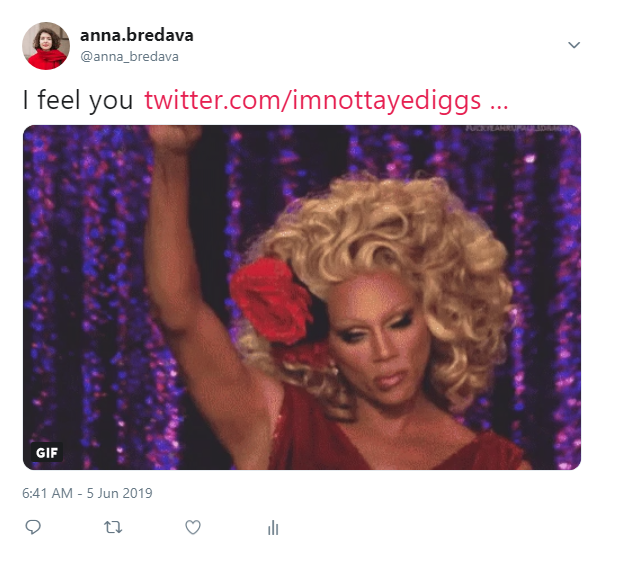 Surely, there are not that many people using Twitter from desktop (even though I am one of them, don't judge me). Reportedly, the development of this update required a lot of collaboration between teams, and the Design team promised more improvements in the future, so we can only hope that us, desktop users, will get to use "and I oop" gifs in quote tweets too.
Another update is coming soon to make Retweets with media more interactive and easier to read … we're also exploring more ways to help people express themselves. Stay tuned!

— Twitter Design (@TwitterDesign) May 6, 2019
Tweetdeck gets some long-awaited features
Tweetdeck is the best friend for many Twitter marketers — the design is simple and intuitive, you can see multiple customized feeds at once, you can even do some social media monitoring! Unfortunately, it still lacks the options available in the regular Twitter dashboard, most notably, adding emojis, GIFs, and polls to your tweets, and tweeting threads.
The good news is that Twitter is already testing a new version of Tweetdeck where all these actions are possible.
Guess what? You're in luck! As of today we're testing a new way of Tweeting, now with the ability to add GIFs, threads, polls, emoji AND image tagging via TweetDeck

— TweetDeck (@TweetDeck) May 16, 2019
However, for now, you're unable to schedule tweets in the test version.

Switching between accounts on desktop becomes easier
Although a minor update, this will surely make a lot of social media managers happy. Now you can easily switch between all the Twitter accounts you manage from your computer.
Skip the sign in, sign out hassle. Now you can switch back and forth between handles faster on https://t.co/AIUgyCj4rs, Twitter Lite, and Twitter for Windows. Just tap the drop down from your profile photo.

Your stan account thanks you.

— Twitter (@Twitter) June 3, 2019
To switch to a different account (assuming you've added it already), click on your icon to open account info and simply click on the account of your choosing.
Live streaming with guests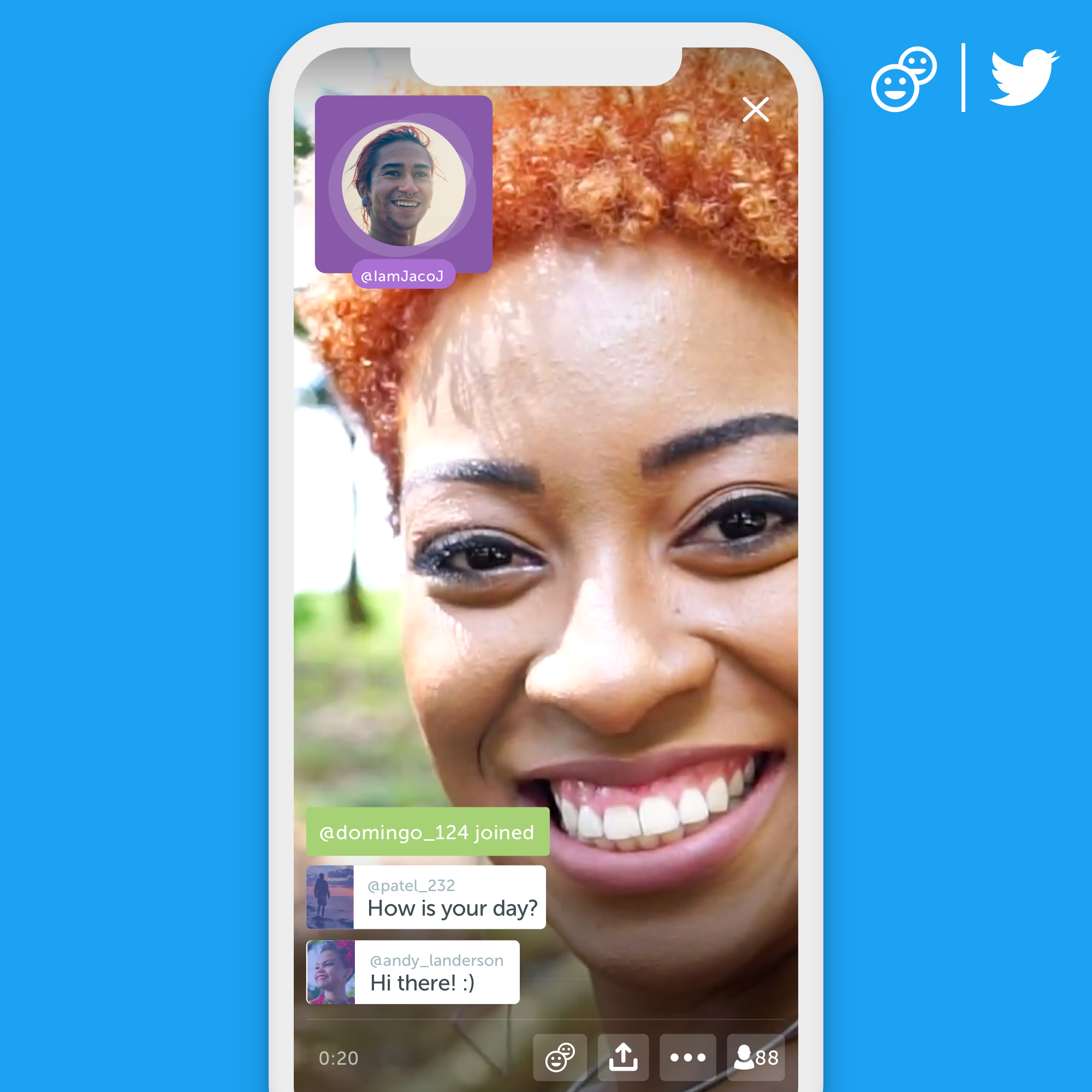 Despite the fact that Twitter live streaming doesn't get as much love as Instagram or Facebook, the company is trying to shake it up.
The recent update allows you to invite up to three people to your live stream. Alternatively, your followers can ask to be on a stream with you by tapping an icon on a video. The guests will be audio-only, meaning that the viewers will hear them but not see.
Supposedly, the feature will help with real-time conversations, prompting Q&As and discussions. Notably, Twitter-owned Periscope released a similar feature back in February, which raises the question if Twitter failed to successfully integrate Periscope into their own platform.

Enjoying the post? There's more.
Sign up to receive one email a week with exclusive, actionable tips on social media and digital marketing.
Experiments with Twitter Ads
Twitter Ads are a bit of an underdog in the PPC world: Twitter notoriously struggles with making profit from its platform and Ads might be the reason for it. Compared to the other siblings of the Big Three, Facebook and Instagram, Twitter ads are seen as the least effective. Perhaps, this is the reason Twitter has been playing around with the way ads are displayed in your feed.
Last month, two changes were spotted:
The first one is carousel ads similar to Instagram's carousels, which allow users to include several images in a single ad.
Twitter is testing the Image App Carousel Card. pic.twitter.com/OaxV67MvJs

— Sam (@Hooray) May 17, 2019
Obviously, the option to create carousel ads is currently available only to a small portion of users.
Twitter dipped their toes in carousel-type ads, although they proved to be quite ineffective. The previous iteration of a carousel ad allowed advertisers to attach several swipeable tweets to one ad.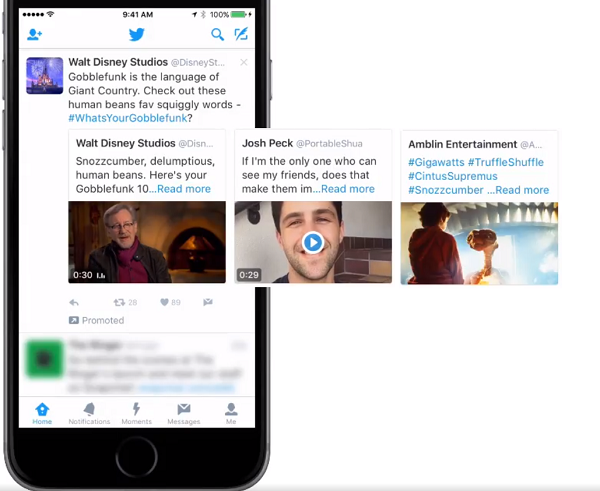 Time will tell if this attempt will perform better.
The second is not really anything innovative, but Twitter confirmed to Bloomberg that they are testing the 'ad load', i.e., the frequency with which the users see advertisement. Some Twitter users might be seeing much more ads than usual recently.
We are always running experiments with our ad experience, including with the various aspects of ad frequency and targeting, the social-media company said in a statement, which also encouraged users to share feedback on the experience.
Facebook
Changes in the News Feed algorithm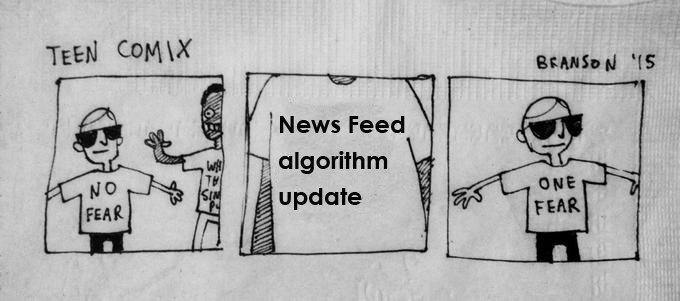 For social media marketers, changes in Facebook's algorithm are like the news — you know what you learn will inevitably disappoint you, but you have to stay on top of it anyway. The truth is, while Facebook's direction to prioritize close friends is good for user experience, it means less and less and LESS organic reach for brands. Some marketers, like Ian Cleary, argue that it's a good thing, but it's not a popular opinion by any means.
Last month Facebook introduced some tweaks to the News Feed algorithm based on the surveys they had conducted. Two major updates include:
Prioritizing close friends. Facebook analyzes your interactions to identify people that you care about the most. Here are some metrics they use to determine whose posts you want to see:
We look at the patterns that emerge from the results, some of which include being tagged in the same photos, continuously reacting and commenting on the same posts and checking-in at the same places — and then use these patterns to inform our algorithm. This direct feedback helps us better predict which friends people may want to hear from most.
Prioritizing certain Pages and Groups. This is the update that will certainly interest marketers the most. Based on the survey, Facebook changed the way they prioritize posts from Groups and Pages, especially, links.
Similar to the above update, we use these responses to identify signs that someone might find a link worth their time. We then combine these factors with information we have about the post, including the type of post, who it's from and the engagement it's received, to more accurately predict whether people are likely to find a link valuable.

Some of the indicators of how meaningful a Page or group is might include how long someone has followed a Page or been a part of a group; how often someone engages with a Page or group; and how often a Page or group posts.
Facebook emphasizes that these changes aren't meant to show more or fewer posts from Pages or friends (the prioritized posts will just appear higher in the feed) — however, we all know that it will affect the reach. They also affirmed that they are constantly revising the algorithm in order to improve user experience (and make brands spend more money on boosted posts).
Update to video content algorithm
The blows just keep coming! The algorithm that affects video ranking also got a new shiny update at the beginning of May. The update touched on three factors that impact video ranking: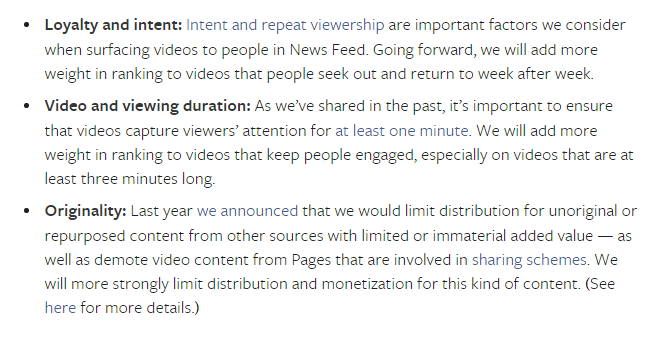 In addition, in a conversation thread that sparked around this news, Facebook's Nick Wrenn confirmed that longer videos (3+ minutes) are favoured by the algorithm (and, supposedly, viewers).
Hi Corrine. Totally acknowledge shifting to 3-min videos is a big resource commitment if teams currently aren't set up for that. We see more people watching for longer & coming to FB with the intent to watch, but it will be up to the orgs to decide if returns are worth the costs.

— Nick Wrenn (@nwrenn) May 7, 2019
If you follow Facebook's advice, these changes are supposed to "benefit video distribution for Pages that create original content people want to watch and come back to." Just proves how we as social media people need to constantly adapt, update, and evolve as if we were participating in some kind of a Hunger Games scenario.
Launching crypto-currency
As reported by the BBC, Facebook is planning to launch a blockchain-based currency in 2020. The goal is to allow people to easily transfer money even if they don't have a bank account. Facebook is also in talks with several e-commerce platforms to accept the currency as payment. In return, it offers lower transaction fees.
Of course, Facebook had already attempted to introduce a digital currency: in 2010 it launched Facebook Credits, which enabled people to purchase items in-app. It shut down in 2012 due to a lack of traction. Nowadays, there are more successful examples of integrating money transfers into social media, WeChat being the most prominent of them.
Nonetheless, there are a lot of barriers for Zuckerberg to overcome, from various country regulations and constant fluctuations of cryptocurrencies' value to the general skepticism around Facebook's security. Will people trust their money to Facebook after the array of security scandals it faced?
New tools for small businesses
In honour of National Small Business Week, Facebook announced a bunch of new tools to simplify managing and promoting small businesses on Facebook. The new tools include:
Automated Ads. Facebook is aiming to take the guesswork out of creating ads and make the process less time-consuming. With Automated Ads, Facebook asks you a few simple questions about your business and your goals, and then they develop a customized marketing plan for you. Some useful features included in the tool are:
Creating up to 6 different versions of your ad automatically.
Providing tailored audience suggestions.
Recommended budget.
Timely notifications about your ads.
Appointments management. This tool will allow new and existing customers to book your services through Facebook and Instagram. You're now able to:
Accept appointments and send reminders through Messenger and text.
Customize your business menu of services, display availability, manage appointments from your business page.
Sync up appointments with your calendar or another appointment management tool.
Video editing tools. Last month, Facebook made several additions to its video editing options, including:
Automatic cropping
Video trimming
Image and text overlays
Single image templates
New fonts
New stickers and templates for seasonal ads
Creating multiple videos with various aspect ratios for the news feed and stories from one
New transparency tool may affect targeting
In the push to win its users' trust back and make the platform more transparent, Facebook is planning to roll out a new tool for users to manage their off-Facebook activity. This will include a list of the apps and websites someone visits that use business tools such as the Facebook pixel, SDK and API. Moreover, it will allow users to disconnect their off-Facebook activity with a Clear History feature. Announced as the biggest privacy feature ever to roll out on the platform, Clear History will work like a typical browser's clear history command. One click should wipe out all of your activity – on and off the platform, which can in turn affect targeting, especially the Facebook pixel. As explained by Facebook:
When someone disconnects their off-Facebook activity, we won't use the data they clear for targeting. This means that targeting options powered by Facebook's business tools, such as the Facebook pixel, can't be used to reach someone with ads. This includes Custom Audiences built from visitors to websites or apps.
This is something that you will need to consider in your ad strategy going forward, although there is no precise ETA for this update yet. Facebook assures marketers that the measurement including Insights and other analytics tools will not be affected and reinstates its vision of transparency and user control as a positive phenomenon for businesses.
First look at Business tab
As we reported before, Facebook is planning to gather all your Messenger conversations with businesses in one tab. Jane Manchun Wong reveals what it looks like.
Facebook Messenger is working on Business tab, which appeared in LightSpeed during F8 2019 Day 1 Keynote pic.twitter.com/dY2UoB2mj2

— Jane Manchun Wong (@wongmjane) May 9, 2019
This will allow you to separate personal messages from commercial ones and simplify communication with brands.
New Stories composer layout and links
In an attempt to make Stories more appealing to users, Facebook is changing the composer layout. The bottom bar will add Draw and Text buttons, and on the right and left sides of the screen there will be much more options for editing your Stories, including such tools as polls, location tags, and more.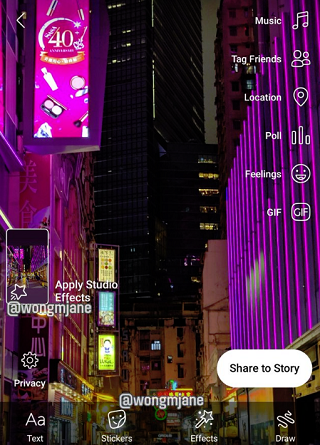 Another update that is currently in the tests is adding custom links to your Page Stories. By clicking Add a Link or Button you can enter any link which viewers then will be able to click. Unlike Instagram, Facebook doesn't seem to put forward any limitations on which pages can add links to their Stories; however, since the feature is still being tested, it's hard to tell whether you will need a certain number of followers, viewers, etc. to get access to it.
Instagram
Influencers' data was scraped and exposed
A database containing influencers' data was discovered on Amazon Web Services. The information was public and available for anyone to look at.
According to TechCrunch, the record for each influencer contained a bio, profile picture, the number of followers, if they are verified, location by city and country, and personal contact information such as email address and phone number. TechCrunch contacted several influencers whose data was scraped and they confirmed that the email and phone number found in the database were used to create their Instagram account.
The database was traced back to influencer marketing company Chtrbox which evaluates the worth of an influencer account for businesses based on such metrics as followers, reach, engagement and so on. The database was online since May 14th, and they shut it down shortly after TechCrunсh contacted the firm. They also claimed that the number of influencers affected was much smaller than reported (49 million vs 350 thousand), which was also supported by Facebook.
Dear community,
You may have seen media reports on an alleged data leak involving Chtrbox, and we would like to clarify the nature of these claims: pic.twitter.com/ewHQMiDr5h

— Chtrbox.com (@chtrbox_tech) May 22, 2019
Facebook is currently inquiring Chtrbox and conducting an investigation to understand where the data came from and how it became publicly available.
Brands can now boost sponsored posts from influencers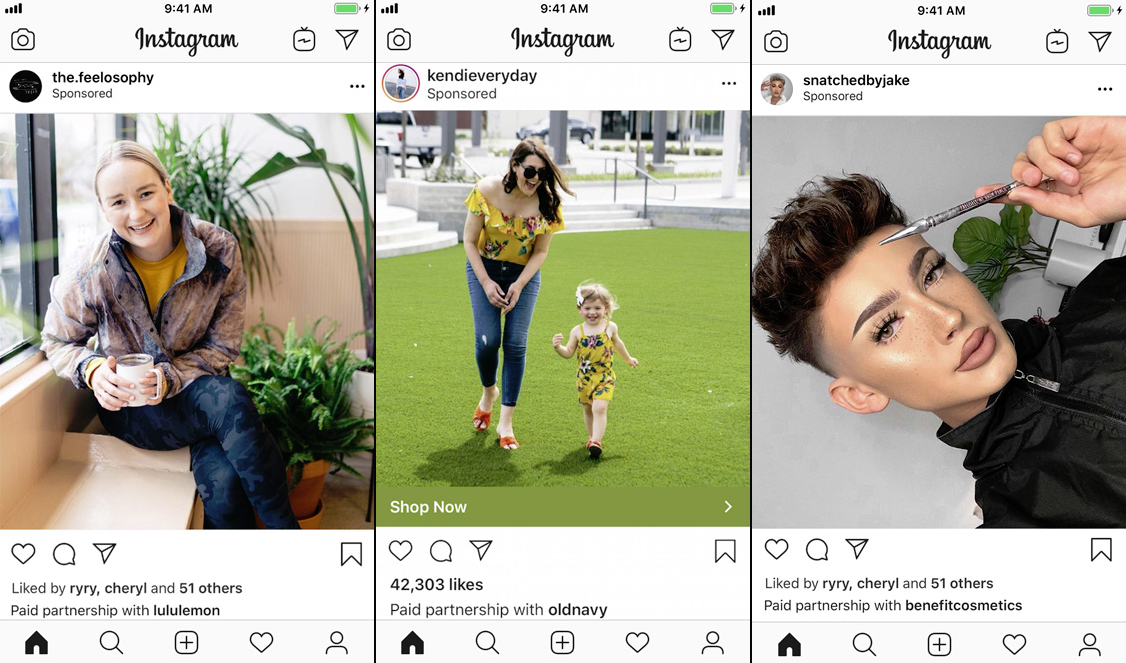 Last month Instagram introduced branded content ads which will allow brands to turn sponsored posts from influencers into ads.
For example, if Adidas collaborates with James Charles to promote their new sneakers, they will then be able to set targeting on the post and promote it to new audiences. When these ads appear in feed and stories, Instagram users will see "Paid partnership with" along with the brand name on each post.
Of course, influencers will need to take some actions in order to make a post boostable for a brand. First, you will need to add an influencer's account to the Approved accounts in your settings. This will enable them to tag your business in a sponsored post, and once they do it and give you permission to promote it, you will be able to see their post on Ads Manager.
Tightening the screws on selling likes and followers
Instagram has tried to shut down third-party tools that sell fake followers and likes for a while. You might remember Facebook's legal case against Devumi, a like farm company, which we talked about in January.
As spotted by Jane Manchun Wong, Instagram might be making more effort in this direction.
Instagram is working on cracking down like farms and followers farms.

It's important to know that I don't work at Instagram. pic.twitter.com/EYZmMnyRC8

— Jane Manchun Wong (@wongmjane) May 11, 2019
As you can see, Instagram added several messages to their back-end code, including
"You may have shared your username and password with an app offering likes or followers. Using these apps goes against our %s, and continuing to do so may result in your account being further impacted."
"Change your password to stop these apps accessing your account."
"Using Apps to Gain Followers Isn't Allowed"
For now, it's unclear when the change will take place and if there will be any other actions taken along with it, but it's clear that the tools that help manipulate follower and engagement count will have a hard time keeping their business models. Considering the rumours around experiments with hiding follower counts as well as like counts, it's possible that metrics manipulation on Instagram will soon become a thing of the past.
Explore page gets a revamp
Instagram's Explore tab got a redesign and some new additions! You'll now see a newly designed navigation bar, which features shortcuts to IGTV and Shopping followed by topic channels tailored to your interests, such as Food, Art and Travel.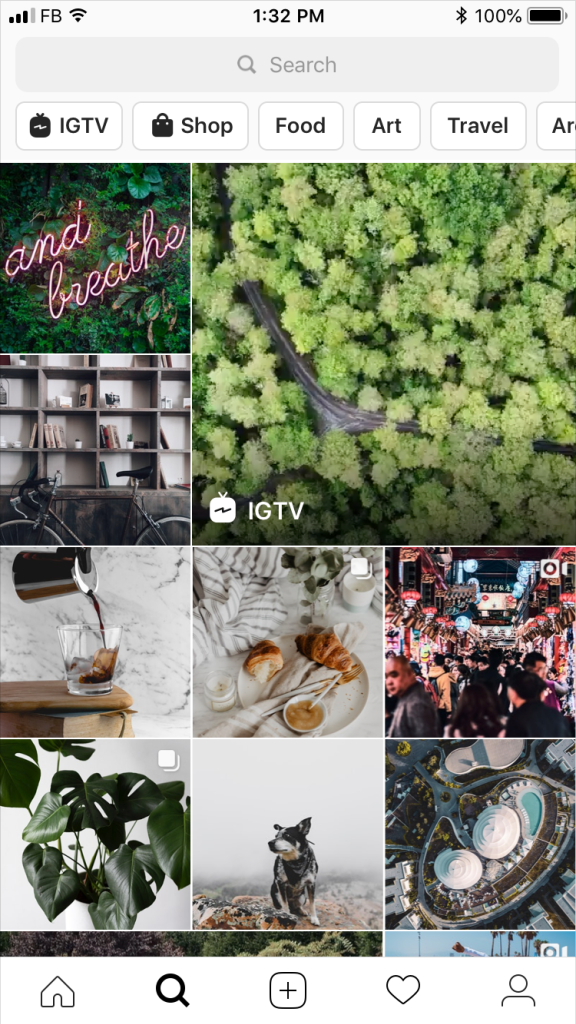 The redesigned grid will also include Stories. They will appear in your Explore tab in the same way that Explore recommends posts based on topics you're interested in.
IGTV now supports landscape videos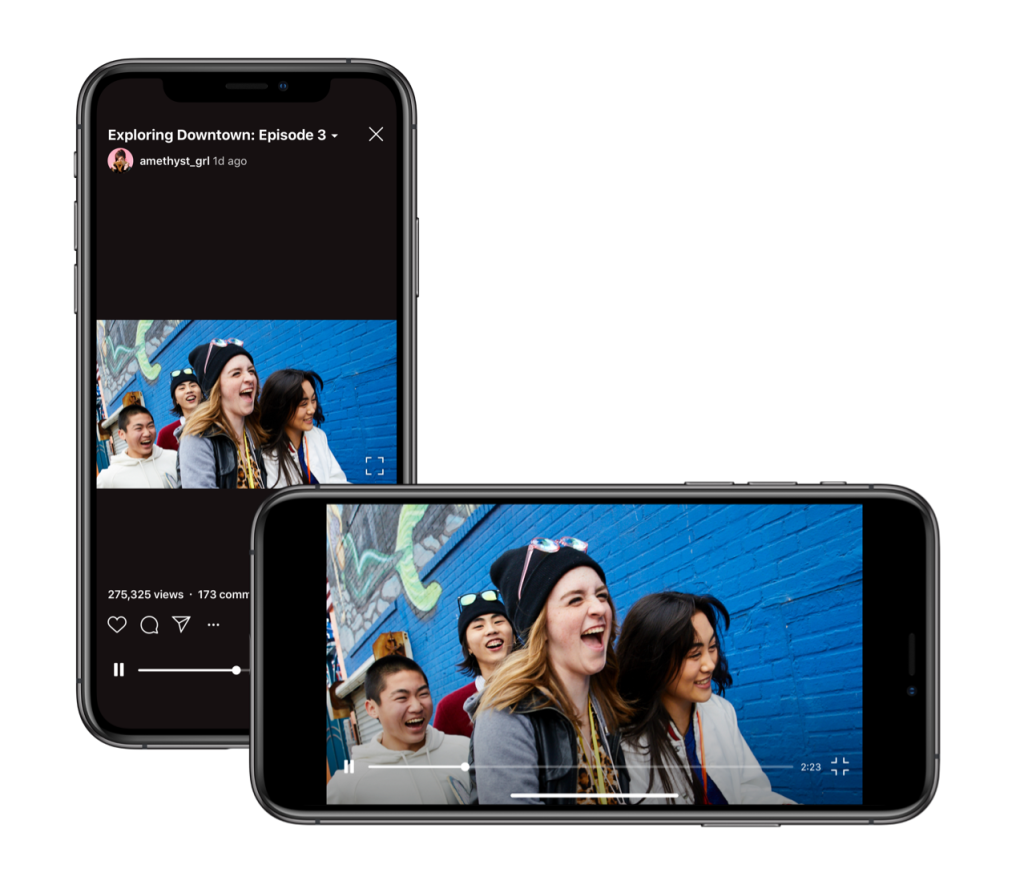 IGTV managed to become quite popular, even with such a strong and well-established competitor as YouTube. But one of the frustrations creators and brands had with the tool is its limit to vertical video.
Based on the creators' feedback, Instagram introduced landscape videos for IGTV last month. This will surely make social media marketers happy, as it will become easier to repurpose video made for another platform to share it on IGTV.
LinkedIn
More transparency for LinkedIn Ads
Facebook is not the only platform on a quest for greater advertising transparency. Last month LinkedIn announced the Ads tab which will enable users to see all the ads from a certain page that advertisers have run in the past six months.
The clicks on the ads in the Ads tab won't be charged for or presented in reporting.
This update is a great help to marketers who are engaging in competitor monitoring — now you can peep what ads your competitor is running on LinkedIn.
New educational series for marketers
LinkedIn is focused on making their platform more beneficial for marketers, and the latest initiatives fall in line with this vision. The platform introduced two programs as a part of their LinkedIn Marketing Solutions blog to help marketers in their promotion efforts.
The first initiative is a series called LinkedIn Ad Review which will highlight a company that has been particularly successful with paid promotion on the platform every month. LinkedIn will break down their advertising campaign to reveal valuable insights and actionable tips.
​The first campaign featured in the series is a recent post from Autodesk.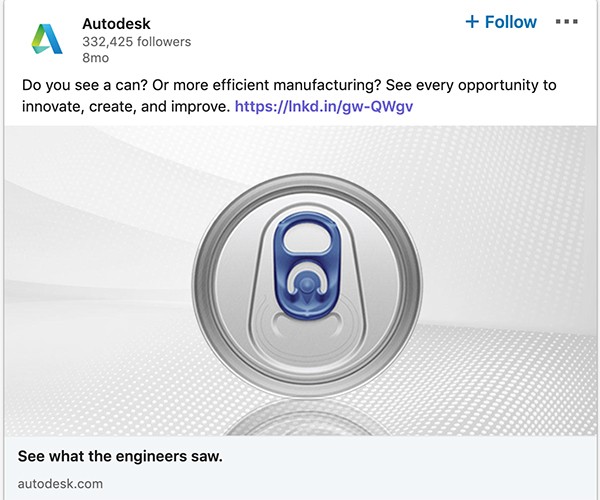 The second program is the weekly Research and Insights initiative that will present key statistics on "how and why people buy, who those buyers are on LinkedIn, and more" in a visually appealing way.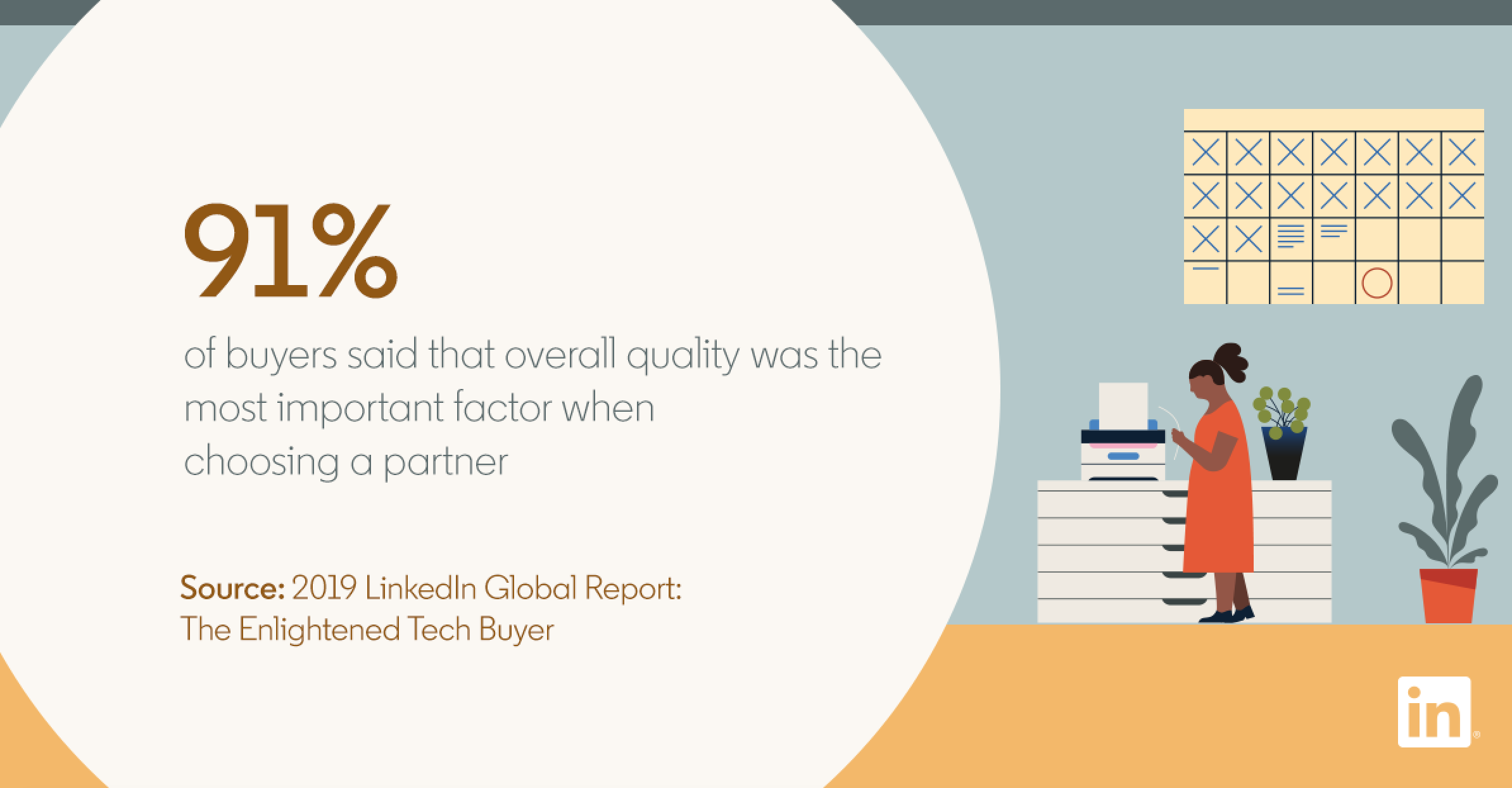 Both initiatives will be of immense help both to newcomers and experienced LinkedIn marketers.
TikTok
Interest-based ad targeting
Let's all cheer for TikTok's debut in our social media round-up! I still see a lot of misunderstanding and scorning towards TikTik from social media marketers. But its success and recent development proves that it is the social media player to be counted with.
Currently, the platform's ad manager is available to select advertisers as a part of a beta test.
Four of these advertisers reported that TikTok recently added interest-based targeting, custom audience and pixel tracking to the advertising toolkit. Before, you could target by age, gender, location, network and operating system.
Some advertisers expressed their concern that since TikTok is quite a new platform, they won't have enough data for interest-based targeting to be precise.
What do you think? Will you try to advertise on TikTok once the feature is rolled out? Can Instagram fully get rid of malicious third-party apps? Are we going to pay for our coffee with GlobalCoin next May? Let's talk in the comments!