What happened on Social Media in November: monthly round-up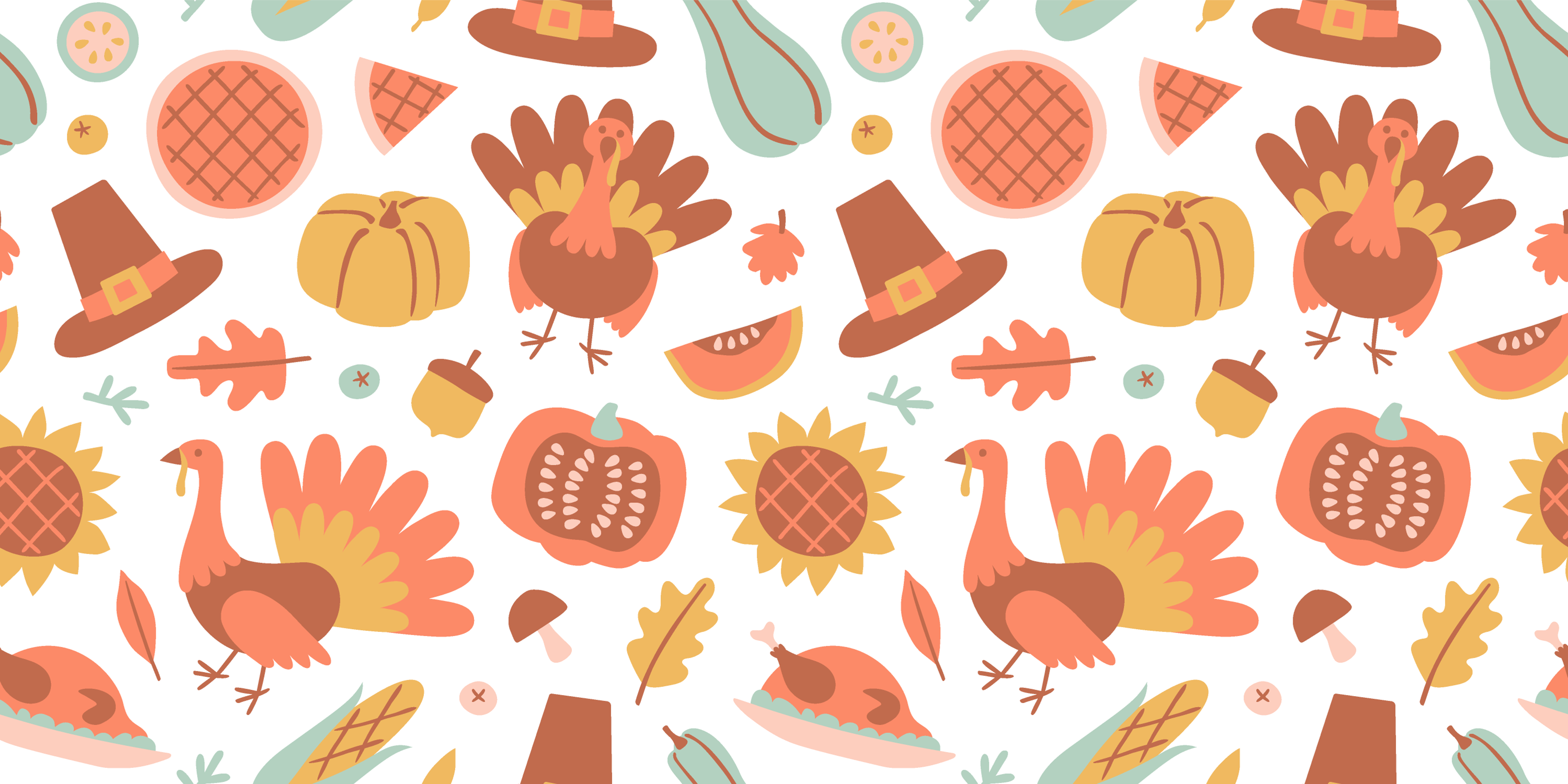 November is truly the one last leap forward before we are all taken by the holiday spirit — and social media news really proves it. Last month was quite eventful with lots of new features either launched or teased and some controversies (and the attempts to fix those) sprinkled here and there.
In the midst of buying gifts and preparing holiday marketing campaigns, it's highly likely you missed some important social media updates. Fear not, this roundup was created exactly for you: every social media news piece you might have missed in November is down below.
Facebook
Facebook Favorites
After the successful adoption of Instagram's Stories, Facebook decided to introduce another Instagram-inspired feature — Favorites. Favorites enables you to send a camera-based post from Messenger to all the people on the list, while their response would open an individual message thread for the two of you. The tests were reported by social media reverse engineer Jane Manchun Wong and for now, you can add up to ten people to your Favorites list.
In the commentary to TechCrunch, a Facebook spokesperson confirmed that this feature is a prototype that the Messenger team created. It's an early exploration of the micro sharing opportunity, and the feature isn't officially testing internally with employees or publicly yet. The spokesperson described the Favorites feature as a type of shortcut for sharing to a specific set of people.
Updates to Ads policy (including political ads)
In October, Facebook got a lot of heat for refusing to fact-check ads related to politics. Last month, The Wall Street Journal reported that Facebook might be changing some policies around political ads — unfortunately, not in the fact-checking department.
According to the newspaper,
Facebook is considering making changes to its political-advertising policy that could include preventing campaigns from targeting only very small groups of people, people familiar with the matter said, in an effort to spurn the spread of misinformation. The company in recent weeks has weighed increasing the minimum number of people who are targeted in political ads from 100 to a few thousand, the people said.
It may seem like a small change, but it could actually be quite effective: microtargeting i.e. focusing on a small group of people to address a very specific pain point was, for example, a key strategy for Cambridge Analytica's political campaigns. Google introduced similar limitations earlier this month, so Facebook might have been partially inspired by it.
Another update to Ads policy is the limits on how many ads any Page can run at the same time. As explained in Facebook's announcement:
We're implementing ad limits because very high ad volume can hinder an advertiser's performance. With too many ads running at the same time, fewer ads exit the learning phase and more budget is spent before the delivery system can optimize an ad's performance.
It's unclear what will be the exact number of ads allowed on the platform at the same time, but Facebook emphasized that only a small number of advertisers would be affected. The limitations will be implemented in mid-2020.
Brand safety tools
Speaking about ads, Facebook also introduced several updates that will allow advertisers to safeguard their reputation.
Ads' placement control for accounts. Advertisers are able to create blocklists, obtain delivery reports, and set inventory filters at the account-level (not just for specific campaigns).

New brand safety partner. Contextual data company Zefr is Facebook's newest safety partner, joining alongside the ranks of DoubleVerify, Integral Ad Science, and OpenSlate to help ensure the brand safety controls and tools continue to serve advertisers' needs.

Publisher White Lists. White Lists that would allow advertisers to white-list certain publishers for ad placement are currently in tests.
Ads dynamically tailored to users
Another update for Facebook Ads the company introduced last month is automatic personalized ads. For advertisers who don't have time to personalize ads on their own, Facebook offers machine learning capabilities to make predictions for who the right people are for a given message.
This results in three notable introductions:
Dynamic formats for Dynamic Ads. The platform will evaluate which formats a person is more likely to respond to and tailor an ad based on their activity. For example, if someone clicks more on carousels over catalogs, they'll see your ad as a carousel.

Multiple text optimization. Advertisers will be able to put in multiple versions of the primary text, headline and description fields when creating single-media ads for traffic, app installs and conversions objectives. Facebook's machine learning models will decide which option to show based on users' preferences.

Auto-translated languages. The new "add languages" feature allows you to auto-translate your single-media ads, but you'll still have the option to revise suggested translation or add your own. This will help to reach international customers in local languages.
Additions to publishing tools
The company is adding new ways to see insights and more ways to manage Instagram from Creator Studio.
As for insights, a new data visualization called Traffic Source Insights will show publishers how their content is distributed across Facebook. The page will provide insights on watch time and retention metrics divided into four categories: Recommendations, Shares, Followers, and Paid. This will help publishers to understand where their traffic is coming from.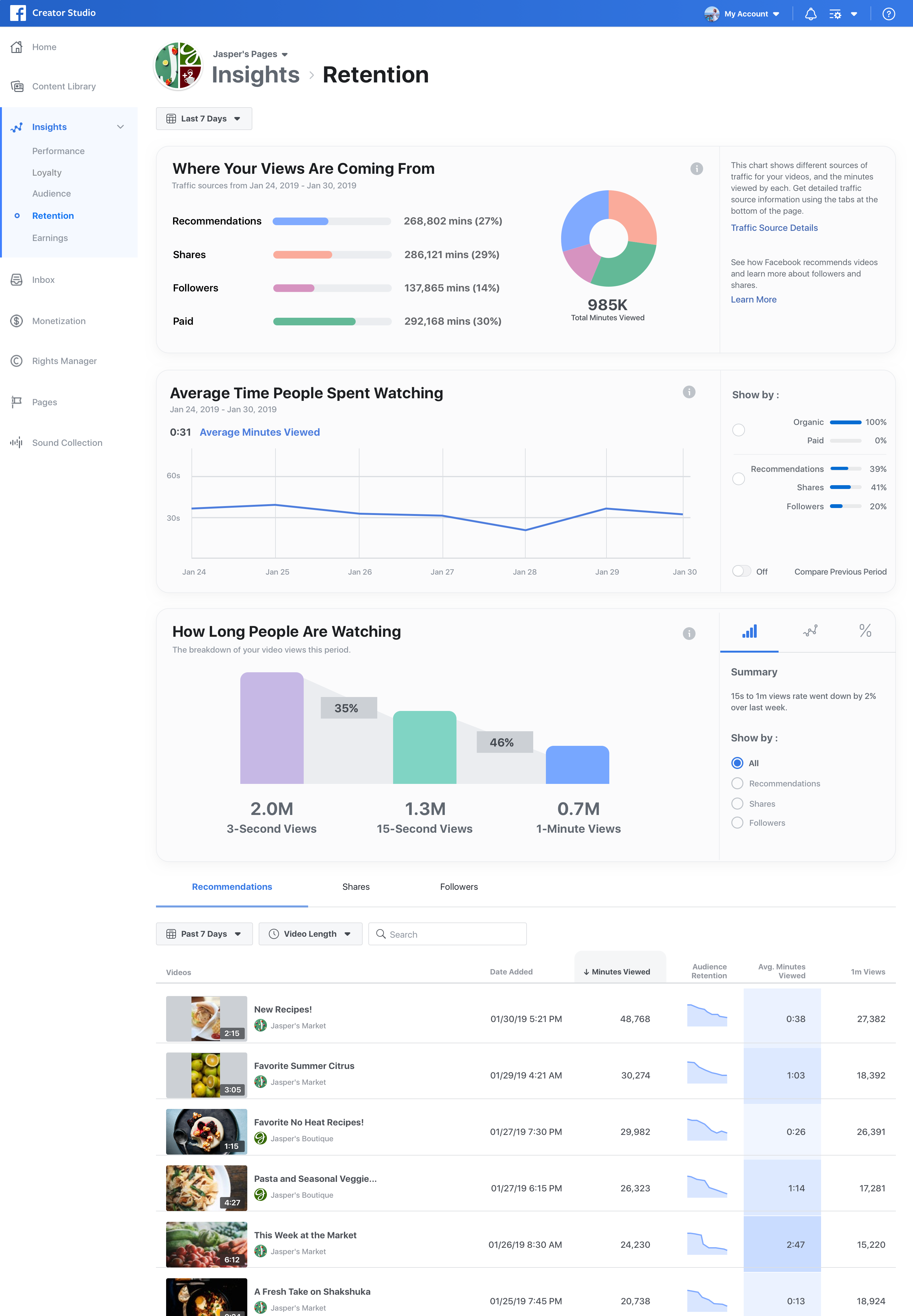 Instagram management improvements include the options to:
tag Instagram accounts;

tag posts with brand partners;

turn off comments on your Instagram posts -- all from Creator Studio.
Besides, Facebook expanded access to its Brand Collabs Manager, which is essentially a database of influencers. The database is now available to creators from 40 countries. A creator has to have more than 1,000 followers, have 15,000 engagements or 180,000 minutes of video viewed to apply for the program.
Facebook Pay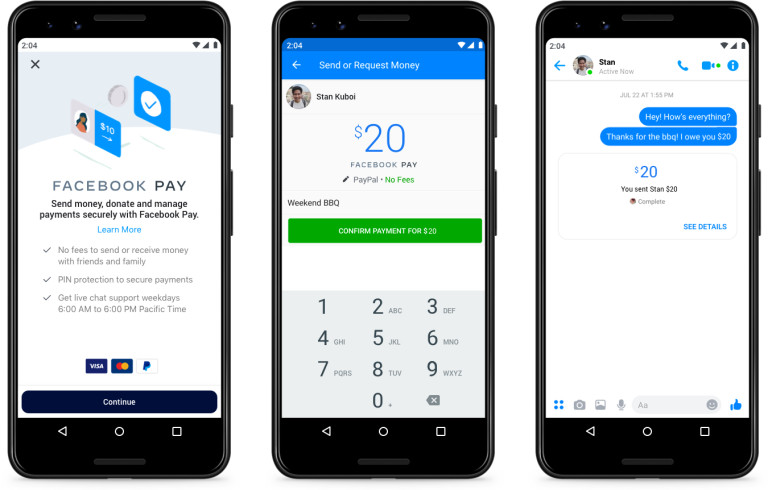 Facebook introduced Facebook Pay in the USA — a way to make in-app purchases through Facebook products. What distinguishes it from Calibra project (which seems more and more challenging for the company) is that Facebook Pay is built on existing financial infrastructure.
To use it, you need to connect your card or PayPal account through messenger and set up a pin. Once you've done it, you're able to transfer money through Messenger, make in-game purchases, buy event tickets, purchase from select Pages using Facebook Checkout and businesses on Facebook Marketplace.
In the announcement, the company states that Facebook Pay is "part of their ongoing work to make commerce more convenient, accessible and secure for people on our apps".
A data access flaw in Group API
You'll say "Anna, did you follow up the news about Facebook Pay with another scandal?" and will answer "Why yes of course!" This particular one was revealed on the Facebook Developer blog.
The flaw in Facebook Groups API discovered by developers might have potentially given up to 100 app partners access to member information like names and profile pictures in connection with group activity. As Facebook specified:
We know that at least 11 partners accessed group members' information in the last 60 days. Although we've seen no evidence of abuse, we will ask them to delete any member data they may have retained and we will conduct audits to confirm that it has been deleted.
Facebook says that the apps which could have accessed this information were primarily social media management and video streaming apps.
For example, if a business managed a large community consisting of many members across multiple groups, they could use a social media management app to provide customer service, including customized responses, at scale. But while this access provided benefits to people and groups on Facebook, we made the decision to remove it and are following through on that approach.
Admittedly, this is not a huge data breach, and it has been fixed upon discovery, but for a company that is notoriously bad at mantaining users' security, every little misstep counts.
New company logo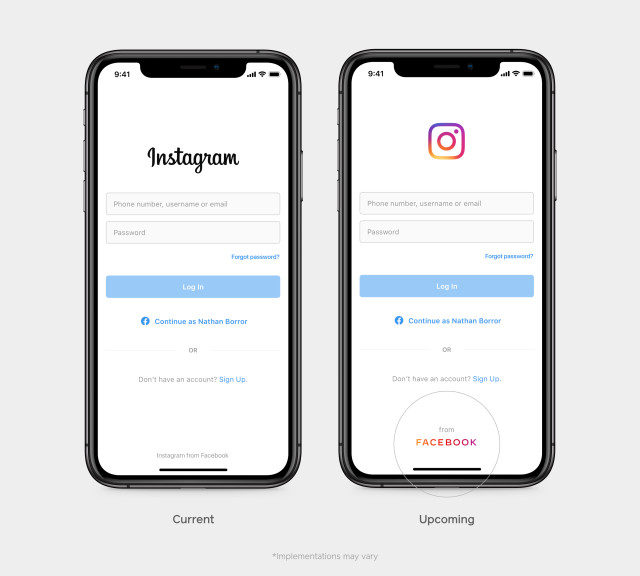 In order to distinguish the company from the app, Facebook introduced a new company logo. At this moment Facebook the company owns the Facebook app, Messenger, Instagram, WhatsApp, Oculus, Workplace, Portal, and Calibra.
The logo will appear on all Facebook products.
Instagram
New feature: Reels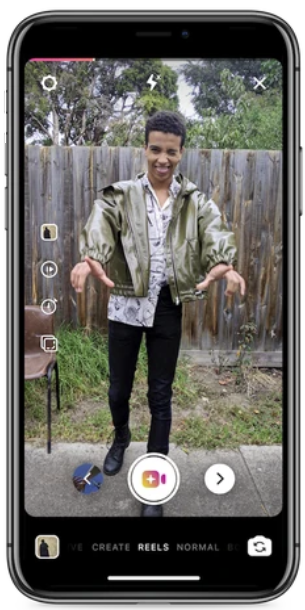 In a move that surprises no-one, Instagram introduced a feature that mimics one of the fastest-growing apps, TikTok. Reels is a Stories module which will allow users to create short videos using music from Facebook's library as well as create their own audio tracks, which could, in turn, be used by other users encouraging viral content.
Don't miss our next analysis.
Subscribe to Awario blog to get social data analyses, case studies, and social listening how-tos in your inbox.
Instagram director of product management Robby Stein openly admitted to copying TikTok in an interview with TechCrunch.
I think Musically before TikTok, and TikTok deserve a ton of credit for popularizing this format.
To promote the new feature, Instagram added Top Reels tab to Explore where it will show you the most popular videos.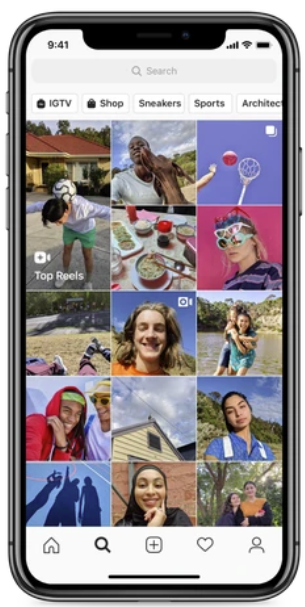 For now, it's only available for Brazilian users, but it's likely to get a worldwide roll-out pretty soon.
Explore tab algorithm revealed
In a recent blog post, Instagram explained how it selects the posts to show in your Explore tab.
So the selection process consists of two stages: sourcing and ranking.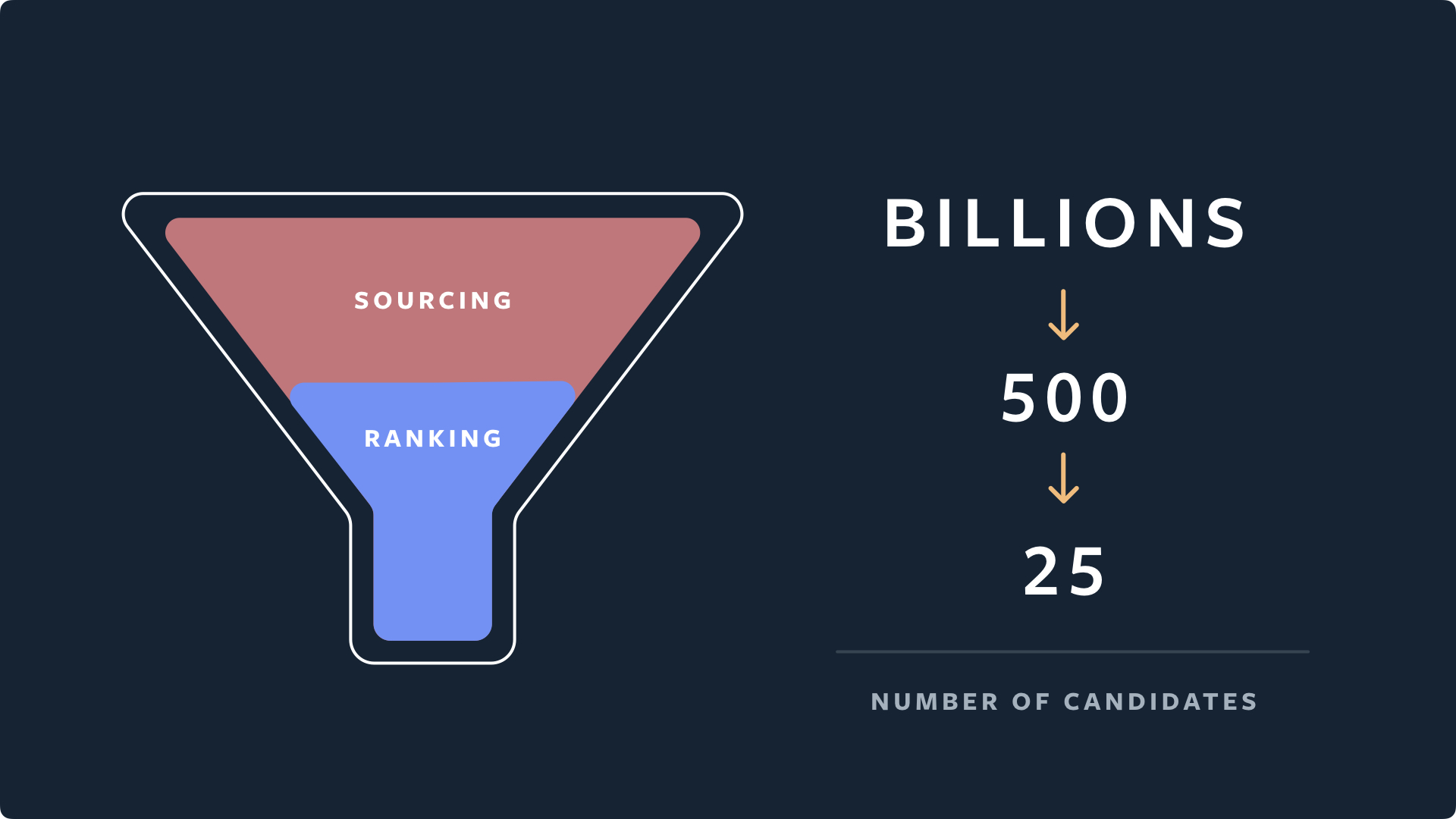 At the sourcing stage, Instagram analyzes "seed" accounts, which are accounts people have interacted with before to identify other accounts you might be interested in. Instagram uses the seed accounts and similar-to-seed accounts to find media these accounts have posted or engaged with.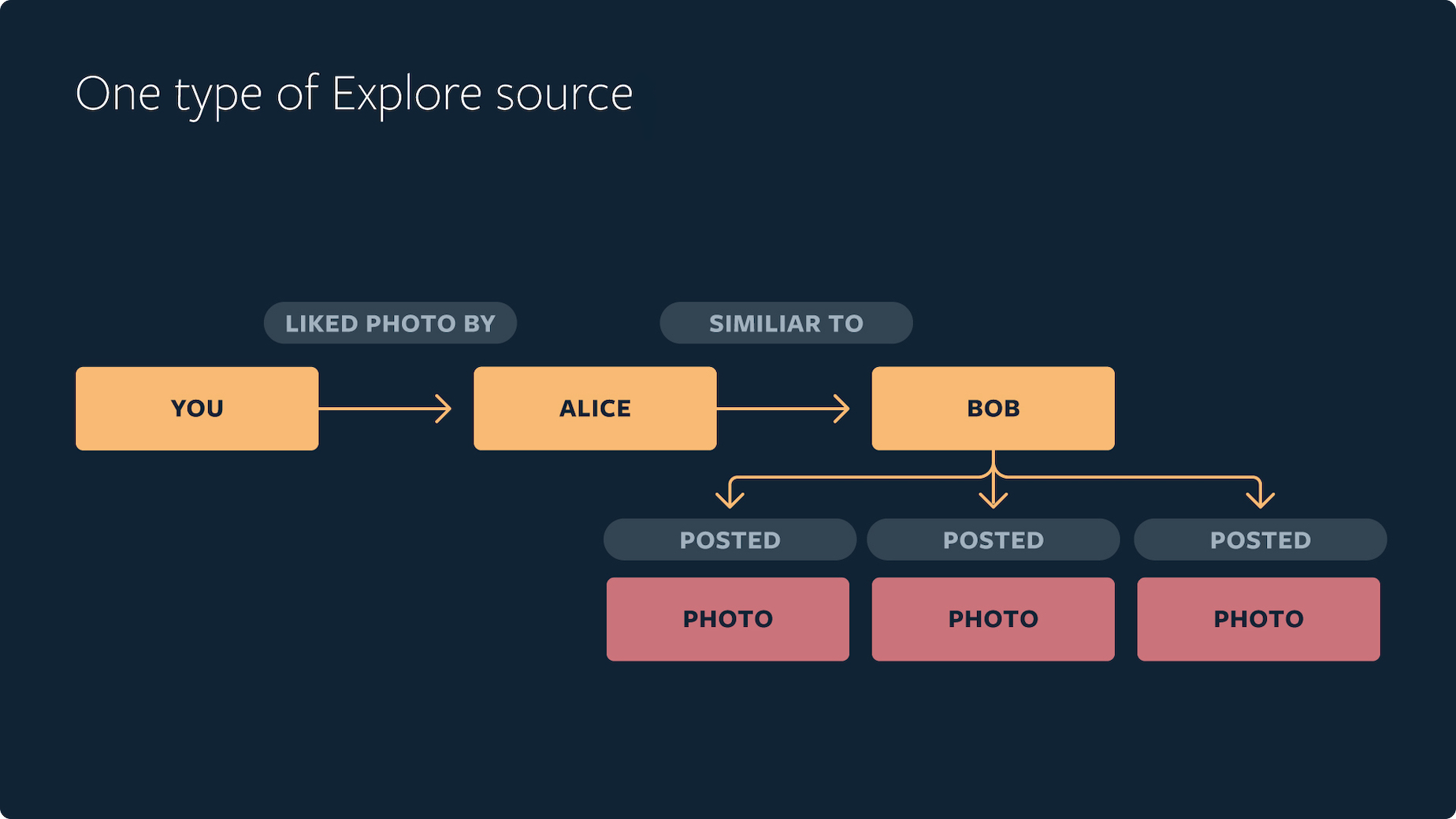 As a result of this process, Instagram gathers tens of thousands of eligible pieces of content (candidates) for the average Instagram user. Then it takes a sample of 500 of those posts and sends them to the next stage.
The ranking stage actually consists of three steps during which the system narrows down the number of posts from 500 to 150, to 50, to finally 25 of the highest-quality and most relevant candidates. To do this, Instagram tries to predict which posts will be most relevant for a user. As explained in the blog post:
"We predict individual actions that people take on each piece of media, whether they're positive actions such as like and save, or negative actions such as "See Fewer Posts Like This" (SFPLT). We use a multi-task multi-label (MTML) neural network to predict these events. The shared multilayer perceptron (MLP) allows us to capture the common signals from different actions."
Interactions with the posts have different weight in the eyes of the algorithm. Although Instagram didn't reveal the priority of the types of interactions, I could imagine that, for example, saving posts would matter more than simply liking it.
In an effort to boost the diversity of content, Instagram will downrank posts from the same author or same seed account. So it's unlikely that you'll see consecutive posts from the same person in Explore.
The global expansion of hidden like count
Starting today, we're expanding our test of private like counts globally. If you're in the test, you'll no longer see the total number of likes and views on photos and videos posted to Feed unless they're your own. pic.twitter.com/DztSH0xiq2

— Instagram (@instagram) November 14, 2019
No matter where you're in the world, it's possible that you stopped seeing like count on your feed last month. Instagram decided to expand the tests they started back in April globally which only confirms that it's more than just an experiment.
Instagram repeatedly emphasized that the goal of the tests is to remove the pressure from users and improve their emotional experience on the platform. One way to evaluate it would be to see if users spend more time on the platform and post more during tests. Increased engagement would be another telltale sign, and since Instagram's expanding the test we could guess that they are seeing positive results indeed.
One major worry for marketers is how this move will affect influencer marketing. Instagram acknowledges this:
"We understand that like counts are important for many creators, and we are actively thinking through ways for creators to communicate value to their partners."
A report by HypeAuditor published last month shows that influencers from the countries, where the test was running at the time of research, saw a decrease in likes. Although the sample size for the study was too small to trust it wholeheartedly, it might be proof that creators do have something to worry about.
IGTV: new layout and more insights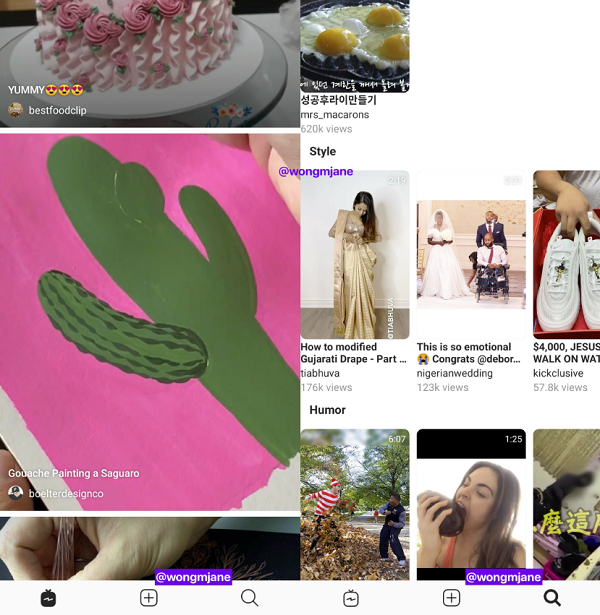 As discovered by reverse engineering expert Jane Manchun Wong, Instagram is experimenting with a new way to show IGTV videos. The new layout would allow you to scroll videos vertically as opposed to showing several videos on-page at once as it currently does.
Moreover, it seems like IGTV is planning to add categories to aid discoverability of videos.
And in other IGTV news, Instagram started showing a Reach metric for IGTV videos to give you more insights on the popularity of your content.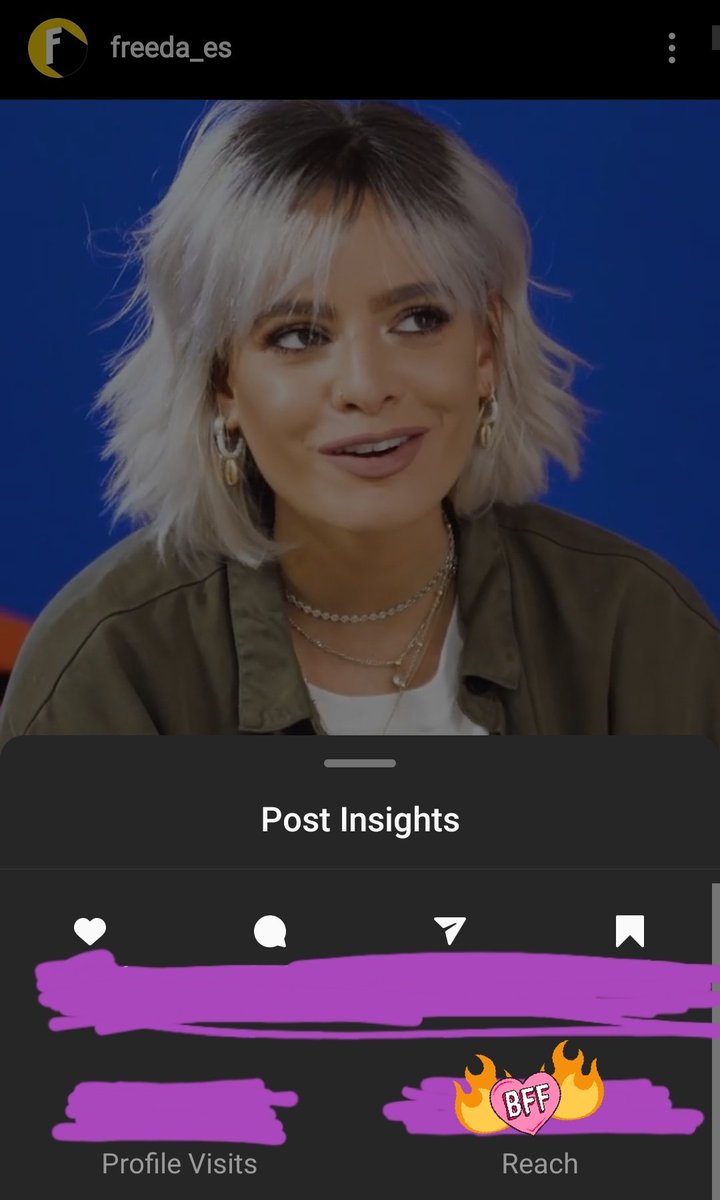 Twitter
The saga of removing inactive accounts
At the end of November, Twitter announced that they would be removing all the accounts that hadn't signed in for more than six months deleting their tweets and making their handles vacant again. And that would be news in itself, but it's not the end of the story.
Once the announcement came out, people brought up a valuable point — what will happen with the accounts of the deceased users? Many of them are important to their relatives and friends and who wouldn't want to see them deleted.
We've heard you on the impact that this would have on the accounts of the deceased. This was a miss on our part. We will not be removing any inactive accounts until we create a new way for people to memorialize accounts.

— Twitter Support (@TwitterSupport) November 27, 2019
Twitter heard the public uproar and decided to postpone the cleaning of the platform until they figure out what to do with the accounts of the deceased.
The policy regarding inactive accounts has been in place for some time, but Twitter decided to enforce it more diligently due to European privacy laws, specifically, GDPR. The company also suggested that it might expand or refine its inactive account policy to ensure it works with global privacy regulations, but will be sure to communicate these changes broadly before they go into effect.
Teased features for 2020
Since we are nearing the end of the year, we get more and more news on the features that will be implemented next year. In November, two sources at the same type hinted on the possible UI developments for Twitter.
Twitter continues working on Conversation Tree

now with the ability to focus a specific tweet, even from a permalink pic.twitter.com/CVadSqbFDP

— Jane Manchun Wong (@wongmjane) November 26, 2019
Firstly, Twitter is testing new ways to display conversations. For the users that have access to twttr, Twitter's testing field, it will come as no surprise - the company has been experimenting with conversations' design for quite some time, adding icons for the users in conversations and highlighting them with different colours (all seen on twttr).
Another source of Twitter-related predictions was Twitter's VP of Design and Research Dantley Davis. He tweeted out his top 5 features he's looking forward to next year.
Features that I'm looking forward to in 2020.

- Remove me from this conversation
- Don't allow RT of this tweet
- Don't allow people to @mention me without my permission
- Remove this @mention from this conversation
- Tweet this only to: hashtag, interest, or these friends

— Dantley (@dantley) November 5, 2019
As you can see, most of these features are aimed at regulating abusive and unwanted communication on the platform, something Twitter has struggled with a lot for the past few years.
Follow specific topics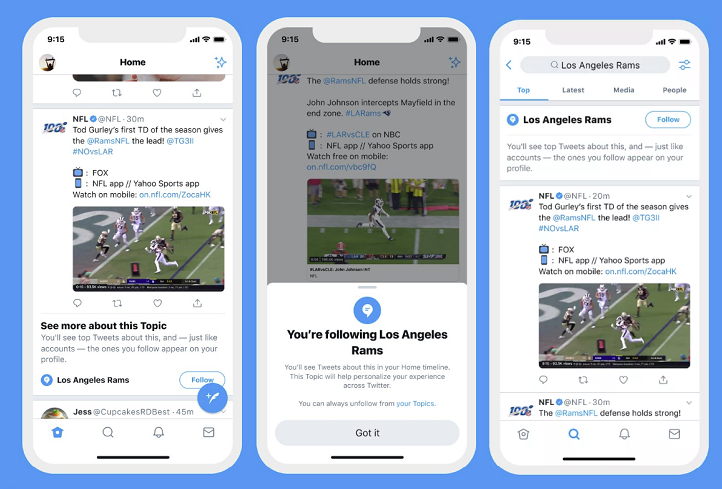 Last month, Twitter introduced the ability to follow specific topics. What it means is that in addition to tweets from specific people you follow you'll see tweets dedicated to topics of interest right in your feed.
As explained by Twitter:
"In your profile menu, on your Home timeline and in search results, you'll see prompts to follow Topics. Tap the Follow button in the prompt and we'll personalize your Twitter experience based on your interest in this Topic. We may also match you with other Topics that we think you are interested in based on your profile and activity, such as the Tweets you view or like."
You can follow and unfollow topics from your Home timeline and from the Topics menu. You can also manage Topics suggestions by going to Setting and privacy - Account - Twitter data - Interests and ads data and marking certain topics as not interesting.
To see topics someone else follows, tap three dots at the top of their profile and select View Topics.
Hiding replies option becomes available for everyone
Twitter had been testing the option to hide specific replies to your tweets for a while and last month it finally rolled out this option for everyone. Let me remind you what it looks like:
You can hide any reply to your tweet by clicking Hide reply in the menu.

The original tweet will get an icon indicating that there are replies hidden from the conversation.

You can view hidden replies by clicking the icon at the bottom right corner of the tweet.
During the extensive tests in Canada earlier this year, Twitter learned that:
People mostly hide replies they think are irrelevant, off-topic, or annoying.

The option is a new way to shut out noise; 85% of the people who hide replies are not using block or mute.

People were curious to see how public figures like those in politics and journalism would use this update. So far, they aren't hiding replies very often.

In Canada, 27% of people who had their Tweets hidden said they would reconsider how they interact with others in the future. Also, they thought it was a helpful way to manage what they saw, similar to muted keywords.

Some users may want to take further action after they hide a reply, so now Twitter will check to see if you want to also block the replier.

Some people mentioned that they didn't want to hide replies due to fear of retaliation as the icon remains visible.
But Twitter won't stop there — Product Manager David Gasca says that they're also working on new replies API, which would enable developers to create their own reply moderation algorithms. That could enable new tools and processes which hide tweet replies automatically "based on certain keywords, topics, or participants".
Today we rolled out "hiding replies" on Twitter globally! (It was a long time coming... huge shoutout to the tireless team!!!)

+++

We *also* announced we're working on an API so developers can create their own reply moderation algorithms... interested -> see 🧵 https://t.co/PsiZFvyPEP

— Gasca (@gasca) November 21, 2019
In-built tweet scheduling is on the way
Social media managers' prayers have been finally answered — Twitter confirmed that it is developing a way to schedule tweets natively on the platform. Of course, you can already use Tweetdeck, but besides being a bit limited in its capabilities (why can't I add puppy emojis to my scheduled tweets, Jack?) it can be annoying to switch between two tabs when managing Twitter accounts.
Tweet scheduling on https://t.co/8FModRv1sl? Yes please! Starting today, we're experimenting with bringing one of @TweetDeck's handiest time-saving features into Twitter. Tell us what you think if you're part of the experiment. pic.twitter.com/4pI9xrbPEP

— TweetDeck (@TweetDeck) November 20, 2019
Switching accounts when replying to a tweet
Twitter might be testing a way to allow you to switch between your accounts on the platform when replying to a tweet. It wasn't officially confirmed, but on this screenshot share by Twitter user @ohitsmerenz we can see that you can choose which Twitter account to use when you reply to someone's tweet. This option could be especially helpful for social media managers that manage multiple accounts.
New political ads policy
Twitter's decision to ban all political ads on the platform generated a lot of buzz. While the feedback was mostly positive, some people, including congresswoman Elizabeth Warren pointed out that it could potentially cut all ads related to politics and social issues from the platform.
Twitter's new ad policy will allow fossil fuel companies to buy ads defending themselves and spreading misleading info—but won't allow organizations fighting the climate crisis to buy ads holding those companies accountable. We need accountability. https://t.co/B9RtX7hC5g

— Elizabeth Warren (@ewarren) November 5, 2019
Twitter listened to the criticism and last month presented its revised ads policy which now aims to not ban, but significantly limit ads related to politics.
First off, Twitter says that it will prohibit the promotion of political content, with "political content" defined as:
"Content that references a candidate, political party, elected or appointed government official, election, referendum, ballot measure, legislation, regulation, directive, or judicial outcome. Ads that contain references to political content, including appeals for votes, solicitations of financial support, and advocacy for or against any of the above-listed types of political content, are prohibited under this policy. We also do not allow ads of any type by candidates, political parties, or elected or appointed government officials."
However, to ensure that activists and NGOs are still able to promote their message, Twitter launched a new category called Cause-based advertising. The ads in this category should "Educate, raise awareness, and/or call for people to take action in connection with civic engagement, economic growth, environmental stewardship, or social equity causes."
These ads cannot be used to "drive political, judicial, legislative, or regulatory outcomes", and advertisers will need to be certified to run such promotions.
Twitter will also limit the targeting capacity of any such ads:
"Targeting is restricted and limited to geo, keyword, and interest targeting. No other targeting types are allowed, including tailored audiences, zip code targeting, and interest targeting based on politics-related keywords."
LinkedIn
Invite connections to like your page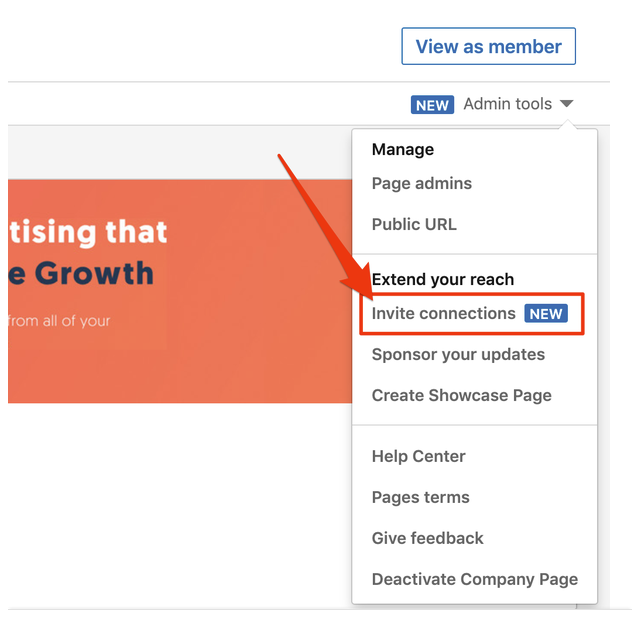 LinkedIn is bringing back the option to invite your connections to follow the page you manage. It had been withdrawn some time ago due to complaints of people being spammed with invites. LinkedIn decided to solve this issue by introducing invite limit — you can invite up to 50 people per session.
The feature should be available to all LinkedIn page managers by early December.
TikTok
eCommerce links in videos
TikTok is testing two ways to add commercial links on the platform: to a bio of a TikTok account and to a video.
In a profile, you'd be able to see a link right under the profile description (and of course it doesn't have to be a commercial link).
The videos that contain commercial links would include a yellow shopping cart item and a clickable name of the website.
BREAKING: TikTok launches 'link in bio' & 'social commerce URLS' in videos @MattNavarra @TaylorLorenz @sarahintampa @TechCrunch @thenextweb @techinasia #tiktok pic.twitter.com/HczzHOHCNf

— Fabian Bern 法比安 (@iamfabianbern) November 14, 2019
This seems like another step to make the app more business-friendly. TikTok has confirmed to AdWeek that it is indeed testing both of these options, but there are no solid plans for an official rollout as of yet.
Share to TikTok
Good news for TikTok content creators: the app launched Share to TikTok SDK, which will enable you to share videos created in third-party tools directly to the app.
At launch, TikTok has partnered with seven video-editing and AR apps, which will now enable direct TikTok uploads:
Adobe Premiere Rush

Fuse.it

Medal.tv

Momento GIF Maker

PicsArt

Plotaverse

Enlight Videoleap
The more produced content might go against the app's DIY aesthetic a little bit, but then again, the more tools creators and brands have, the better.
What was the most exciting thing for you in November? More business tools for Facebook? Twitter's possible UI changes? Thanksgiving turkey (also a completely valid answer)? Tell me in the comments!