What happened on Social Media in October: monthly round-up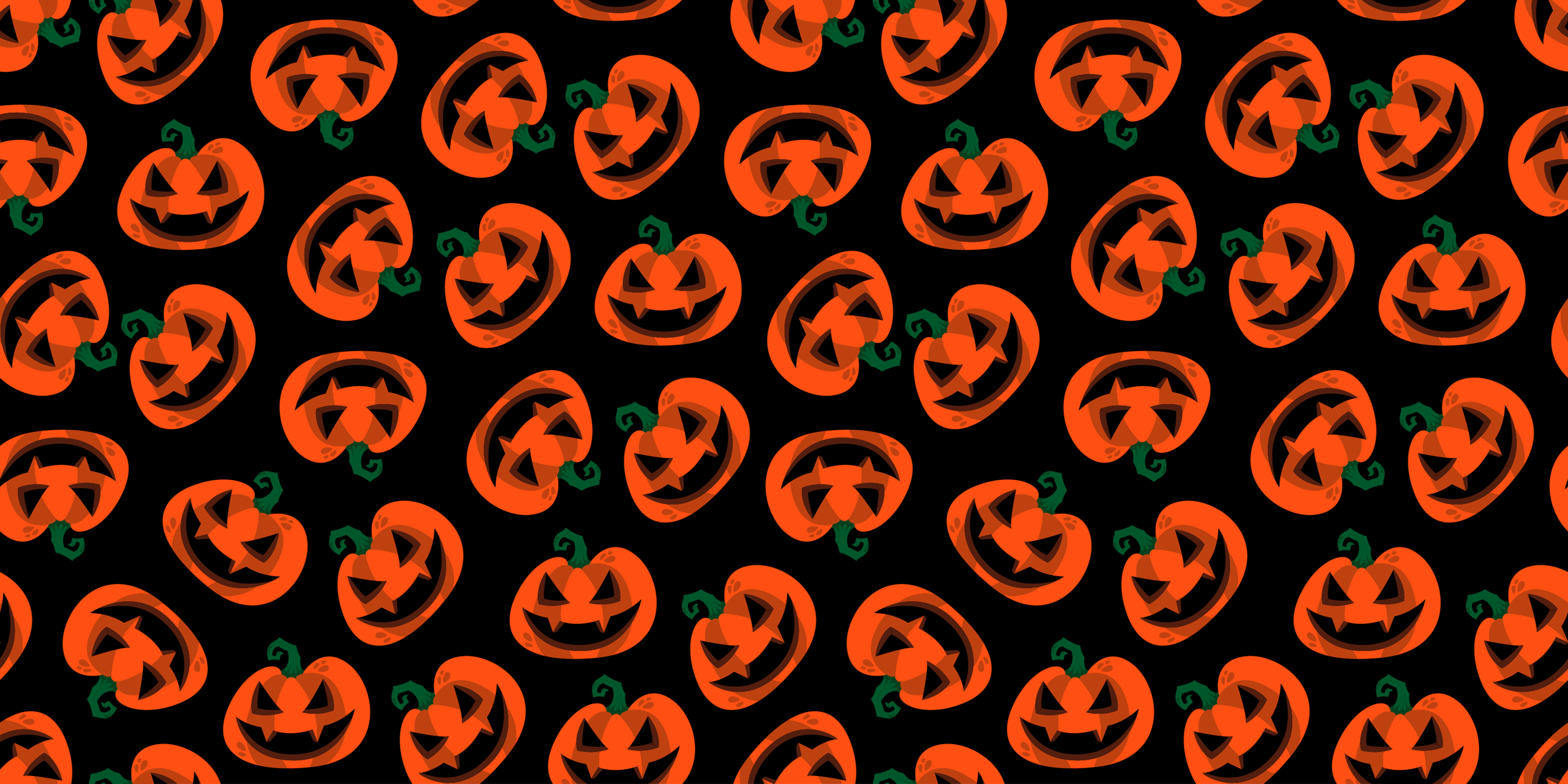 Happy Halloween! Let's hope that you're ready for the holiday season because it's right around the corner.
To lighten the load off of poor social media managers who have to come up with holiday campaigns on top of their regular work AND keep up to date with social media trends, we wrote this social media roundup. Read on to stay in the know!
Facebook
New Stories features for brands
Facebook continues putting its chips on ephemeral content — as the reach of the feed posts declines, Stories will become more and more relevant for businesses. Last month the company introduced two new features.
"Send Message" button for Stories ads. Brands can now drive Facebook, Instagram and Messenger Stories ad traffic to start conversations on Messenger. Users can swipe up on Stories ads that have the new "Send Message" call to action to start a conversation with the business in Messenger without leaving the app they're in.
New templates for the holidays. October marks the beginning of the holiday season, and Facebook knows that the holiday season means spending money: for customers and ergo for brands. To help brands, Facebook launched customizable Stories templates to design your ads across Facebook, Instagram and Messenger. You can access the new Stories templates via Facebook Ads Manager.
Facebook is fined for inflated video metrics
The news that Facebook artificially boosted video metrics broke out quite a while ago, but last month the court settled to fine the company for unfair business practices. The video metrics, specifically the "Average Duration of Video Viewed" are said to have been inflated in order to encourage more ad spend from the advertisers. Facebook denied malicious intent and claimed that the miscalculations were caused by a mistake.
According to the claim, the average viewership metrics on some videos had been increased by up to 900% as a result of Facebook's errors.
New desktop design
Facebook is testing out a new desktop design that looks a bit familiar — doesn't it remind you of Twitter?
The new design was announced at F8, but now Facebook is inviting selected users to check it out. Good news for late-night feed-scrollers — it now has dark mode!
Ads for the Groups Tabs feed are in test
Out of the kindness of Facebook's algorithm, Groups are the best place to reach your audience right now. So no wonder the company is starting to consider monetizing them.
The test run enables a small number of selected brands to place new ads - and extend existing mobile News Feed campaigns - into the feed that appears under the Groups tab. However, brands will not be able to target users based on specific groups they belong to and all ads will still be clearly labeled as 'Sponsored', with the same transparency and controls as ads elsewhere on the platform.
Facebook changes how it calculates organic impressions
If you saw a sudden drop in your post impressions this month, don't be too hard on yourself. The change concerns repeat impressions, specifically, the time frame for which Facebook filters out repeat organic impressions from the same person. For this reason, your impressions metrics could decline. However, other engagement metrics such as reach were not affected.
New Facebook Group type: Work
The company introduces a new Group type designed specifically for coworkers to communicate with each other. This new Work group type will unlock several new features:
Only show work-related info (job title, company, and location) when a person's profile is viewed in the group.

Allow group members to receive messages (via Messenger) from each other without being Facebook friends.
The Work group type will be available to more admins in the coming months on both desktop and mobile.
Twitter
Twitter stops all political advertising
We've made the decision to stop all political advertising on Twitter globally. We believe political message reach should be earned, not bought. Why? A few reasons…🧵

— jack 🌍🌏🌎 (@jack) October 30, 2019
While social media are trying to balance issues of freedom of speech and censorship, Twitter made a groundbreaking decision to ban political advertising on the platform. In the thread dedicated to this announcement, Jack Dorsey explained that there are too many complications when it comes to evaluating and fact-checking political ads, and too much at stake if you allow malicious ads to run on the platform. For this reason, the company will stop allowing political ads for the time being. This announcement was met with overwhelming support and was even seen by some as a direct challenge to Mark Zuckerberg who struggled to answer questions on Facebook's fact-checking process just earlier last month.
Restricting retweeting on restricted tweets
Speaking about politics, you might remember that Twitter decided not to delete tweets that break its guidelines if it deems them to be "of interest to the public" i.e. if they are coming from influential people, mostly politicians. Instead, these tweets are hidden under a content warning.
In October, Twitter introduced another limitation for such tweets: the company announced that it would not allow users to like, reply, share or retweet the offending tweets, but instead would let users quote-tweet to allow ordinary users to express their opinions.
We haven't used this notice yet, but when we do, you will not be able to like, reply, share, or Retweet the Tweet in question. You will still be able to express your opinion with Retweet with Comment.

— Twitter Safety (@TwitterSafety) October 15, 2019
Streaming tweets in real time
Last month, Twitter also started testing an option to see tweets as they appear, in real time. Matt Navarra, a social media expert, shared how it looks in action.
Here's Twitter's NEW 'Stream tweets' mode in action 💫 pic.twitter.com/ZQm2WOEUd9

— Matt Navarra (@MattNavarra) October 3, 2019
You'll see the new tweets appearing when you're at the top of your feed. The reaction to this feature is quite mixed: many users wonder if it's really necessary.
whoever made the decision to have the twitter timeline jump / refresh while you are still reading has the same energy as the person who told newsrooms people were watching their videos to the end

— stacy-marie ishmael (@s_m_i) November 3, 2019
Instagram
New additions to Stories
Facebook doesn't let us forget that it owns Instagram since it chooses the same aspects to double down on. In October, it either introduced or teased several additions to Instagram Stories, including:
Group Stories feature. This will allow posting Stories on behalf of several people at the same time.

Product launch reminder stickers. The option (which is currently being tested) will enable users to set reminders for the item launch date, preview the product details in-stream, and then make a subsequent purchase as soon as a product becomes available - all without leaving Instagram.

Invites stickers for events. This feature is also in the tests right now and will enable profiles to share information about upcoming events. Users can RSVP to events and supposedly be reminded of them later.
'Threads' app is out
October witnessed the release of a new app from Instagram designed for more private communication (and heavily similar to Snapchat). The way Instagram tells it, the app has three attractive hooks:
the ability to "fully control who can reach you";

the ability to quickly access the people you message most;

and the ability to passively connect throughout the day, even if you're not actively chatting.
Threads is a camera-first app that automatically shares your status with friends (location, what you're up to) and shows you the people you talk with the most first.
Since it's focused on private communication, you can set your image's longevity. It can disappear after one view, be replayed once, or stay permanently in the chat. The app will also notify the sender if you take a screenshot of their message.
More additions to Instagram DMs
Instagram makes it easier to find stuff in your private conversations. As discovered by Jane Manchun Wong, in October they started testing a 'Shared tab" for direct messages that gives you access to all photos, videos and posts shared in a chat.
In addition to this, Instagram introduced a bunch of new features for brands to manage their DMs. You can now:
add labels to contacts, including 'VIP' and 'New Customer' in order to provide more context about each;

search through contacts to find what and who you're after faster;

use saved replies in Direct to streamline responses for common queries;

set up instant replies and away messages, which you can set to respond at different times;

sort Direct messages into dedicated folders to better manage response.
All of these should encourage Instagram users and brands to engage in conversations with each other more often.
Instagram bans 'sex emojis'
Perhaps, the most ridiculous news I ever had to report on. According to the new guidelines introduced on October 24, emojis can't be used to suggest sexual activity and they can't be used to cover up naked body parts.
Apparently, they've chosen three emojis in particular first – eggplant, peach and water drips – because they are used to suggest sexual activities. Under the rules, the emojis can still be used in captions – as long as you're not suggesting or asking anything sexual. If it has been found that you've used the emojis in a sexual way, your post could be removed. If it happens repeatedly, it can result in your account being deactivated.
Create mode for Stories
Last month Instagram rolled out a new feature that allows you to create Stories content without actually capturing photos or videos. TechCrunch reported that, according to Instagram's spokesperson, "this new mode helps you combine interactive stickers, drawings and text without needing a photo or video to share".
The highlight of the new mode is the On This Day feature that shows you the content you shared in the previous years on this date. Tap the dice button to view a different On This Day post, and once you find one you prefer, you can share it to Stories as an embedded post people can open.
LinkedIn
Enhanced campaign targeting
Last month LinkedIn gave a true gift for its advertisers: you can now get a ton of valuable insights around your campaigns.
First of all, LinkedIn has expanded on its audience forecasting tools within its ad creation flow, making it easier to see exactly who your campaign will reach, based on your entered parameters. As explained by LinkedIn:
You can customize the panel to surface specific professional characteristics, like top industries, years of experience, or company sizes for your audience. When combined with contacts you've uploaded to Matched Audiences, you can be sure that you're not only serving ads to the specific prospects you're trying to reach but that you'll have the demographic insights to deliver the content and creative mix that will resonate with them.
Another addition that we at Awario can certainly appreciate is the Boolean logic. You can now use Boolean commands for precise targeting, excluding groups of people based on offered criteria.
Events: new LinkedIn feature for planning events
With networking as the main reason for LinkedIn's existence, it's no wonder that the company decided to venture into events planning. A new feature called Events is a free tool for LinkedIn users to plan, announce and invite people to meetups and other get-togethers, in the physical world.
The feature is fairly limited in use for now. You can create an announcement and invite first-person contacts, but you have no way to promote the event beyond your own organic reach on the platform (and wherever you might want to share the link outside it).
The events feature on Facebook was extremely successful, so much that there are rumors that Instagram will also get some type of event promotion feature in the near future. For LinkedIn, this is a big and important move.
---
All in all, October was quite busy. As we are starting the holiday season, I suspect that the platforms will introduce more and more features for brands to promote their products. Another real-world event that greatly affects the social media world right now is the American election cycle. Twitter's bold decision was first of its kind, but is it going to be the last? We will see!