What happened on Social Media in October: monthly round-up

October 2020 is a thousand times spookier than usual because you know (vaguely gestures at everything around). But social media news is always good news!
Last month social media platforms focused on introducing useful features to strengthen communities, allow social media creators to monetize their work, and make the user experience on their platforms even better! Check out our digest to find out what
were up to in October!
Facebook
New branding and features for Messenger
Last month Facebook Messenger changed the look! The new logo now has a color gradient tone. In addition to that, Facebook added new chat themes i.e. backdrops you can select for your chats.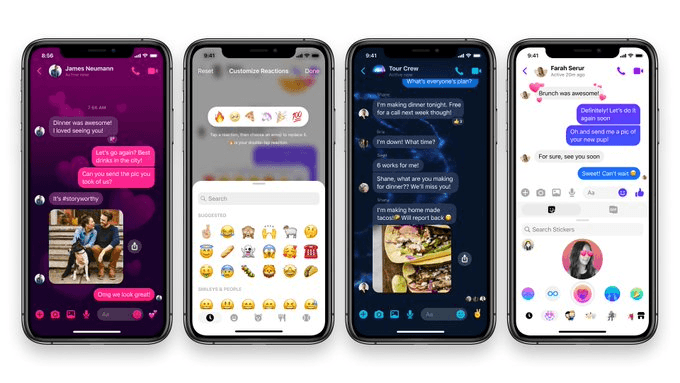 New Group features announced
Last month Facebook announced a bunch of new features for Groups at the Communities Summit. The features announced include:
Admin Assist. This is a set of admin tools that allows admins to control group discussions and manage engagement. You'll be able to automatically limit the number of posts containing specific keywords or links, or from specific group members. You can also set limits for the attached media.
Group Topics. Admins and members will be able to add a topic to any of their posts by using a hashtag, and in turn, admins can then pin topics to the top of their groups for people to easily see.
Groups added to Brand Collab Manager. Now brands will be able to look for public Groups relevant to their promotion strategy in the Brand Collab Manager. Tapping through on a group listing will provide more insights into group engagement, demographics, previous brand partners, and more.
Real-time chats. You'll be able to start a chat with group members.
New Group type that only allows posting photos. videos, or text.
Q&A tools.
Public Groups discussions in the News feed.
Enjoying the post? There's more.
Sign up for our newsletter to get our best content by email.
Instagram
Messenger merged with Instagram Direct Messages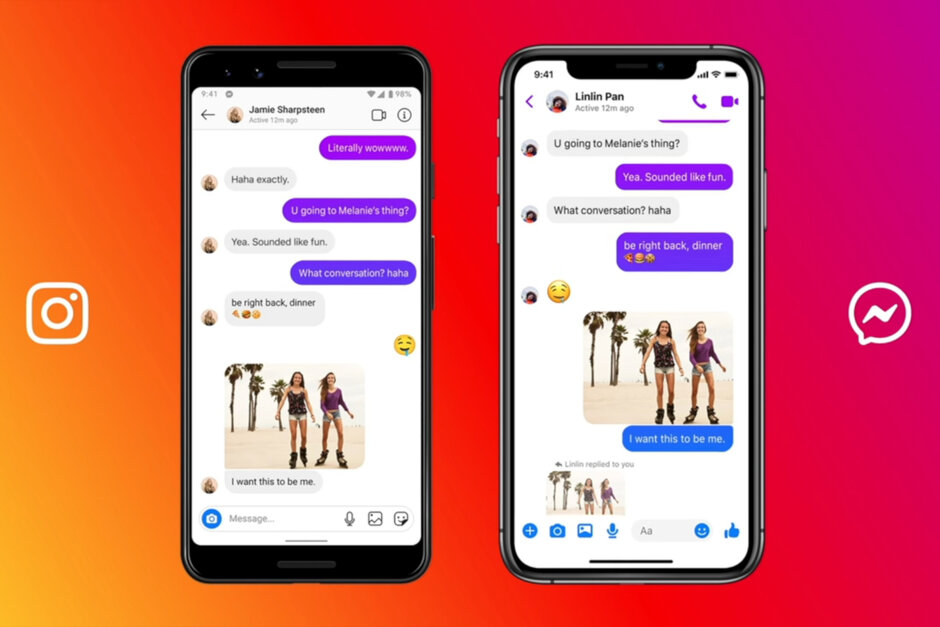 It'd been rumoured for a while now and last month it finally happened! Facebook merged Messenger and Instagram DMs effectively enabling users to send messages across two platforms. In addition to that, Instagram expanded Direct Messages' abilities with some new features:
Watch Together: Watch videos on Facebook Watch, IGTV, Reels, TV shows, movies, and more with other users during a video call.

Vanish Mode: A chat mode where seen messages disappear after they're seen or when you close the chat.

Selfie Stickers: A new way to react to messages. A hybrid of Boomerangs, emojis, and selfies.

Chat Colors: Personalize your chats with color gradients.

Custom Emoji Reactions: Create a shortcut of your favorite emojis to react quickly to messages.

Forwarding: Share content with up to five friends or groups at once.

Replies: Respond directly to a specific message in your chat.

Animated Message Effects: Add visual flair to a message with animated send effects.

Message Controls: Decide who can message you directly, and who can't message you at all.

Enhanced Reporting and Blocking Updates: Report full conversations in addition to single messages. Receive proactive blocking suggestions across Instagram and Messenger when you add your accounts in the new Accounts Center.
As you see, you can now use Instagram DMs as a fully developed messaging tool.
The new resources for small businesses
Instagram launched a mini-site called The Season for Shops aimed to help brand benefit from Instagram Shops.
Instagram Shops is a feature launched back in May that allows businesses to set up an online storefront on Instagram for free. Payments are facilitated through a number of e-commerce partners, but purchases can be made without users leaving the Instagram app.
To help businesses navigate this new tool, and learn how to best utilize it with their Instagram page, the company gathered all the tutorials and educational materials in one place.
Start monitoring your brand today.
You should've been doing it yesterday – but the next best time is now with Awario.
By signing up I agree to the Terms of Use and Privacy Policy
Live broadcasts get an update
In October Instagram extended the length of live streams — you can now stream up to 4 hours without interruption (previously the limit had been 60 minutes). Moreover, Instagram launched an option to archive IG Live broadcasts for up to 30 days.
Users have long been able to download their IG Live broadcasts after the end of a stream, but when you download the content, you only get the raw video, without engagement, view count, and comment stream.
Instagram's also looking to boost live content discovery by updating its "Live Now" section within IGTV and at the end of each live stream.
Plus, Instagram has finally rolled out new badges for live streams. To remind you, Badges will appear alongside comments. These badges, which can be purchased from Instagram — ranging from $0.99 for one heart, to $4.99 for three - provide a means to both donate to the creator, and for the viewer to highlight their comments, which make them more noticeable to the creator.
Twitter
The ability to crop your own image previews
An infamous Twitter problem — you want to share an image but when you publish the tweet it gets cropped in the weirdest way possible. Well, this problem will soon disappear! Twitter users will soon be able to crop their own image previews and have greater control over how photos appear in the main feed.
As stated by Dantley Davis, Twitter's Chief Design Officer "We are prioritizing work to decrease our reliance on ML-based (machine learning) image cropping by giving people more visibility and control over what their images will look like in a Tweet. Going forward, we are committed to following the "what you see is what you get" principles of design, meaning quite simply: the photo you see in the Tweet composer is what it will look like in the Tweet."
Quote Tweet is now a default retweeting option
I think you've noticed by now, but Quote Tweet has become the default way to retweet someone. Once you click the retweet icon, Twitter takes you to the Tweet composer. If you don't want to add anything to the tweet you're retweeting, you can simply hit retweet.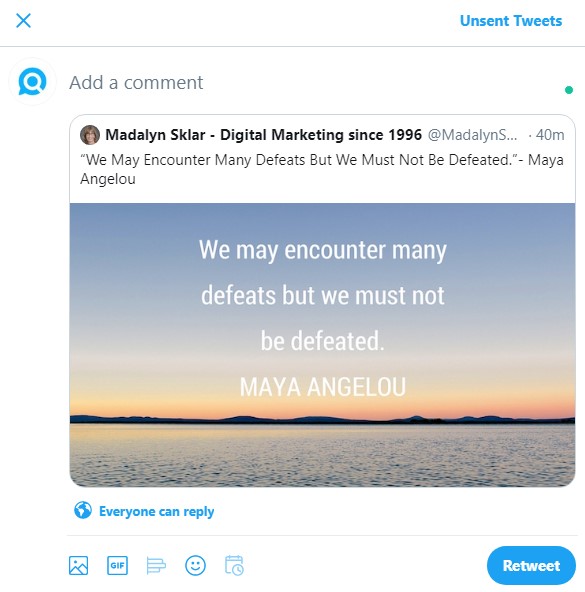 Testing prompts against offensive language
As discovered by reverse engineer Jane Manchun Wong, Twitter looks to be testing a new prompt which would ask users if they want to hide potentially offensive replies to their tweets in order to avoid arguments and negative interactions in the app.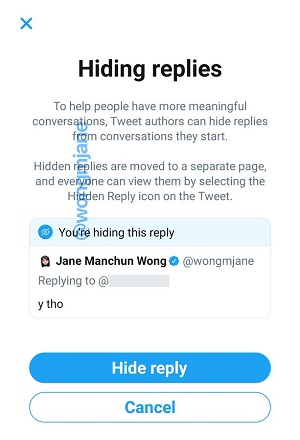 We saw a similar feature introduced to Instagram with relative success, so it's likely Twitter will adopt it as well.
<
TikTok
Partnership with Shopify
In October, TikTok announced a partnership with Shopify in order to attract more brands to the platform. The integration enables Shopify merchants to run campaigns on TikTok.
"Through the new TikTok channel, Shopify merchants can access core functions of the TikTok For Business Ads Manager without leaving the Shopify dashboard. Highlights include:
​New, "1-click" pixel: Shopify merchants can install or connect their TikTok Pixel with a click of a button, making it quicker and easier to track conversions.

A One-Stop-Shop for TikTok Campaigns: Merchants can create campaigns, target audiences, and track performance in one place.

​Creative Made Simple: Everyone has a story to tell on TikTok, and the TikTok channel enables Shopify merchants to create native, shareable ads that resonate with the community. TikTok's intuitive creative tools help turn merchants' products into high-quality TikToks in minutes.

​Free Ad Credit: Eligible merchants can claim a $300 ad credit to jumpstart their first TikTok campaign."
TikTok stays unbanned in the US, for now
TikTok seems to have won the legal battle with the US government (for now). First, TikTok won an appeal against the White House executive order, citing the WeChat case as precedent, which meant that it avoided a ban. And later TikTok creators Douglas Marland, Alec Chambers, and Cosette Rinab successfully argued that banning the app would rob them of their livelihoods. Pennsylvania District Court Judge Wendy Beetlestone ruled in favor of the trio.
What does it mean for TikTok?
Washington District Judge Carl Nichols set a November 4th hearing date for the US government to re-state its case on its proposed ban on transactions with the app, due to its alleged Chinese Government connections. Whether that hearing is now abandoned due to this finding is unclear, but essentially, the US Government can still appeal the findings and seek to push forward with the original TikTok ban.
The election will probably change the course of this story, so it's hard to say what further actions we can expect from the US government for now.
---
And that's all the most important social media news from last month! What do you think of the new retweet? And how much do you think election results will affect the world of social media? Let's talk in the comments!