What happened on Social Media in September: monthly round-up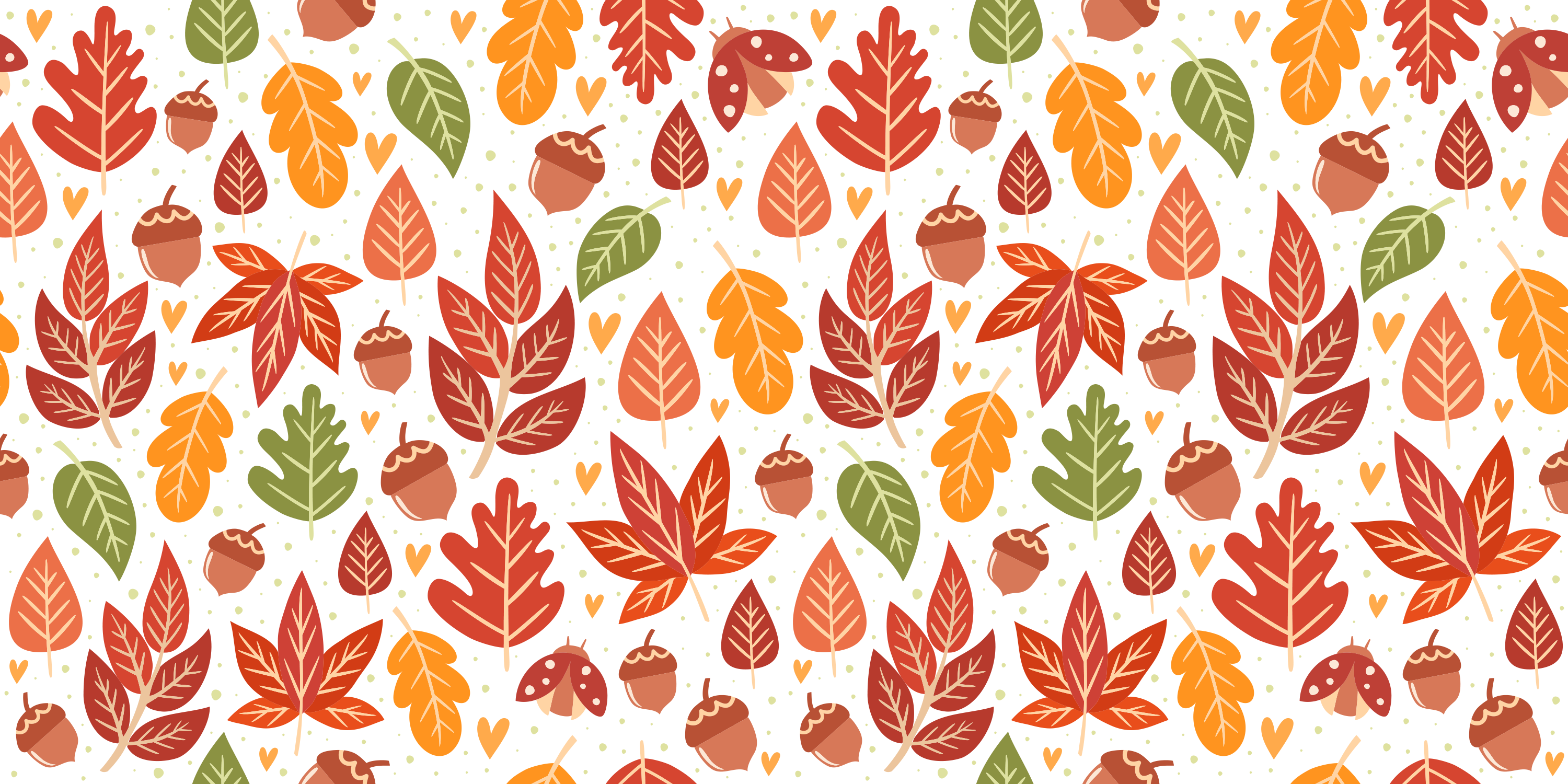 September was about getting the long-rumored (and short-rumored, looking at you, Facebook) updates. Social media companies also announced lots of new tools that could make lives of social media managers more interesting in every way from content creation to ad management.
In general, last month was surprisingly more quiet than usual (Facebook didn't even get involved in any new scandals), but we still gathered the most exciting and important social media news in our roundup!
---
Twitter
Jack Dorsey's Twitter account got hacked
We're aware that @jack was compromised and investigating what happened.

— Twitter Comms (@TwitterComms) August 30, 2019
So the Twitter's CEO got hacked, why is this big news you ask? Well, the way hackers got access to Dorsey's Twitter account could be important for others' account security as well.
At the beginning of the month, a hacker group managed to tweet out some offensive messages from Dorsey's accounts through texting. As explained by Twitter:
The phone number associated with the account was compromised due to a security oversight by the mobile provider. This allowed an unauthorized person to compose and send tweets via text message from the phone number. That issue is now resolved.

— Twitter Comms (@TwitterComms) August 31, 2019
The tweets appear to have come via Cloudhopper, a company that Twitter previously acquired to help with its SMS service. If you text 404-04 from the phone number linked to your Twitter account, that text will post to Twitter.
Subsequently, Twitter temporarily limited the ability to tweet through SMS to be able to investigate this issue properly. Since the hack was made possible by a phone provider and not Twitter's internal security flaws, perhaps the company will have to revise its policies on tweeting via texts to solve the problem.
'Hide Replies' feature is available in the USA
We've already reported before that Twitter is experimenting with the ability to hide certain replies to your tweets and last month they rolled out the feature to the US and Japanese users.
As per Twitter, during the tests of the feature, they found out that:
People mostly hide replies that they think are irrelevant, abusive or unintelligible.
People were more likely to reconsider their interactions when their tweet was hidden.
27% of people who had their tweets hidden said they would reconsider how they interact with others in the future.
To hide tweets, all you need to do is click on the drop-down menu and choose Hide reply. To view the replies that the author of the tweet chose to hide, click the icon at the right corner of the tweet.
New ways to view lists and bookmarks
Social media expert Matt Navarra spotted two new tabs in testing.

The second-to-last one would allow you to go straight to your bookmarks, and the last switches you to lists.
In addition to this, Navarra also noted that Twitter is testing out a quicklink to list creation within the Lists tab. Another innovation is the 'Topics' sidebar, also giving you a new way to filter the content you see.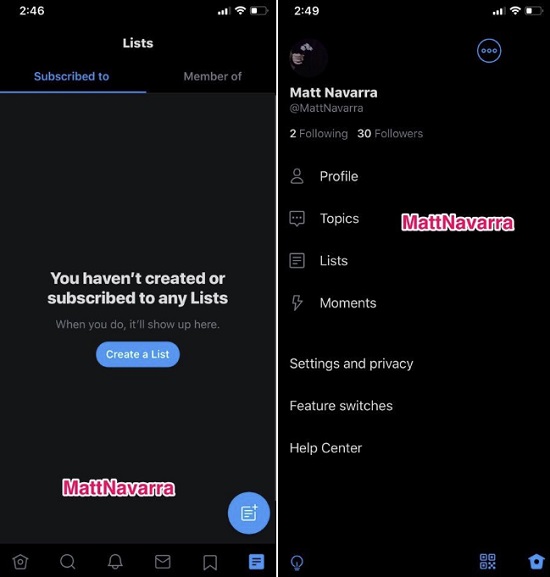 Previously, Twitter had an idea to make lists just a swipe away from your Home feed — which option do you prefer?
New navigation options for DMs
Twitter has been working on its messenger for quite some time: adding filters for inappropriate messages and a search option. Last month the company was reported to be working on simplifying the search for the content shared in the DMs.
'Shared Content' feature takes you to a listing of all the various things that have been shared between those people, or within that group, in private.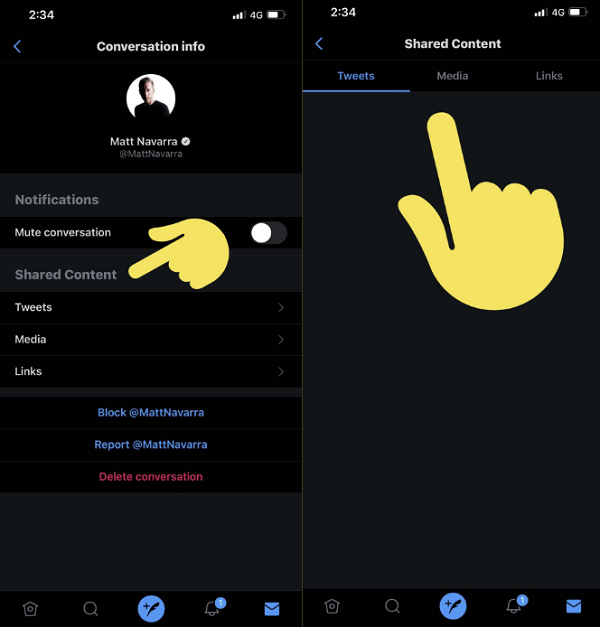 It could be useful for finding the important links or media shared with your friends a while ago.
---
Facebook
Facebook starts hiding likes in Australia
So usually we first get some rumors about the test social media companies are doing and then, in a couple of months, we actually see some changes on the platforms, but not this time. Last month reverse engineer Jane Manchun Wong reported that Facebook might be experimenting with hiding like count, Instagram-style.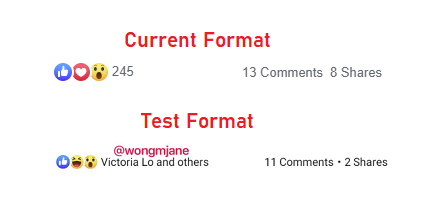 And just at the end of the month, Facebook confirmed to TechCrunch that they are starting an experiment with Australian users.
Just as with Instagram, this move is motivated by the idea that like count is harmful to users' mental health - which in fact might be true. Nevertheless, on Instagram, you can still see the full Like listing on any post - your own or from others - you just can't see the total number.
New tools for influencers
Last month the company announced a bunch of new features for public figures (spoilers: some of them could be handy for brands as well). Most of them are centered around Facebook Stories, which confirms Facebook's focus on Stories posts. Here's the list:
The ability for multiple public figures to contribute to the same Facebook Story around the same event.
A new feature in News Feed to help people discover public figures to follow based on who they follow and what content they engage with.
A new Fan reply sticker for Facebook Stories which lets people using Pages create a call to action on a story, prompting followers to respond with a photo or video.
Swipe-up shopping links in Stories (yes, just like on Instagram) and the ability to tag products in regular Facebook photo and video posts for selected users.
New ways to help ensure interactions between people and public figures are safe and authentic.
New video publishing tools
During the International Broadcasting Convention, Facebook announced major updates for the video management tools on Facebook related to Facebook Live, Watch Parties, and Creator Studio.
Facebook Live. Facebook is finally adding Live rehearsals so that Pages can broadcast their Live videos to Page admins and editors only before actually going live for their audience. You'll also get Trimming option for Live broadcast replays to cut out the beginning and the end of live videos — the moments when you usually just awkwardly wait for everyone to show up. In addition to that, if you use Live API, you're now able to stream for 8 hours (as opposed to 4 hours previously) and stream simultaneously to more than one online streaming service.
Watch Party. Facebook added Watch Party scheduling, which generates an announcement post where people can opt-in to be notified when the Watch Party begins. You'll also be able to replay Watch Parties with all the related discussions generated within the Party. Pages will be able to tag business partners in branded content Watch Parties "so that both parties can see insights on the performance of the Watch Party". Moreover, Facebook is adding two new metrics for Watch Parties in Creator Studio: Minutes Viewed and Unique 60s Viewers (shows the total number of unique users that watched at least 60 seconds in a Watch Party).
New post type for connecting users to messenger chats
As with every great Instagram feature, Facebook has plans to incorporate some version of Join Chat sticker into its feed. According to Jane Manchun Wong, Facebook is working on a post which would funnel users into a Messenger chat.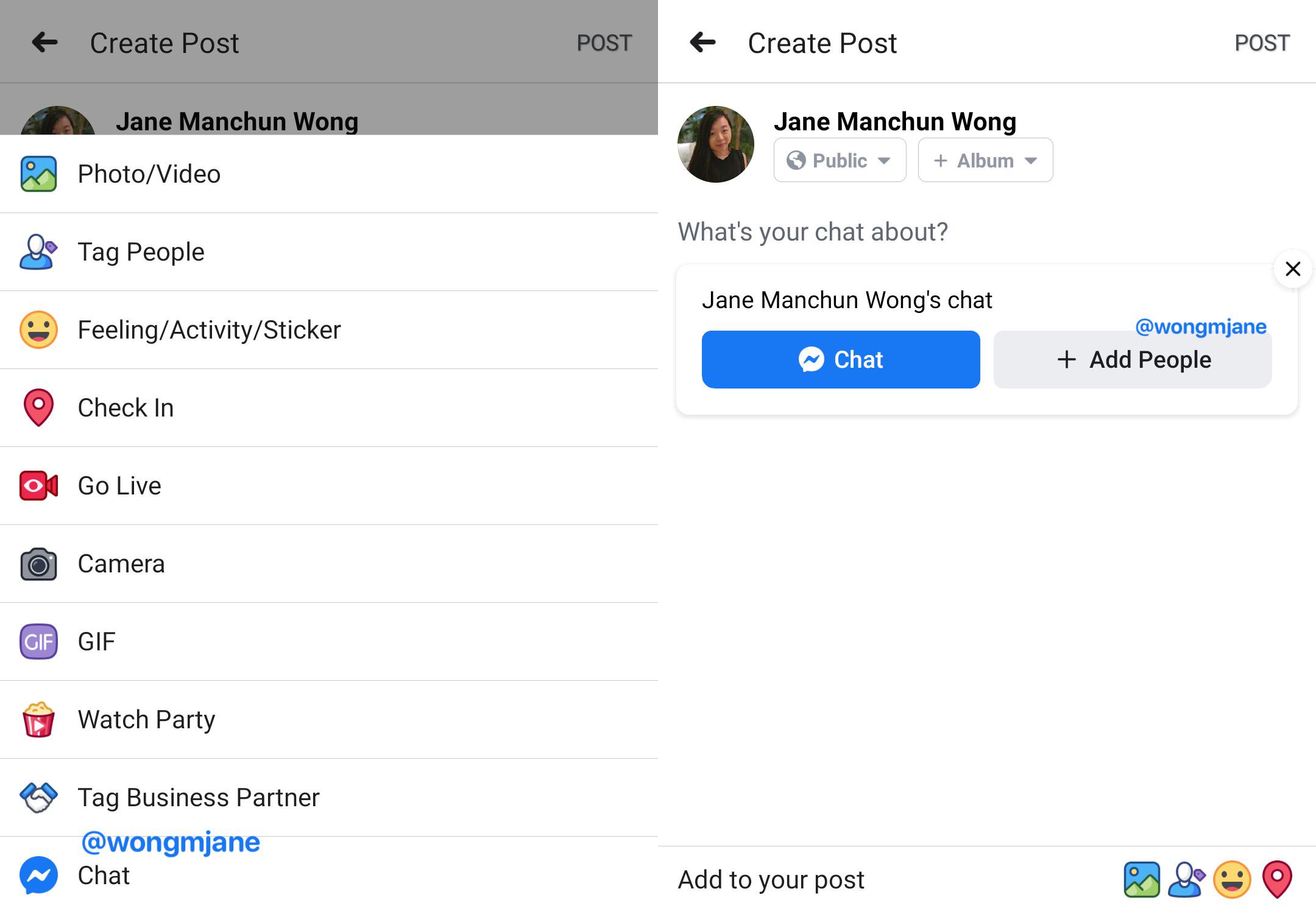 Given Facebook's focus on private communication, this seems like a handy feature that could be used to convert your Facebook followers into leads (or simply for community engagement).
---
Instagram
New shopping features
Instagram is testing the ability for businesses to run organic shopping posts as ads within Ads Manager.
The test will run over the next few months, with plans to build and test the incorporation of a checkout option into these ads, enabling people to complete purchases without leaving the Instagram application.
According to recent research by VidMob, 1/3 users buy directly from Instagram ads, and with this new feature this number can only grow.
A new tool which replicates TikTok features
This wouldn't be the first time Instagram "took inspiration" from another social media company — Instagram Stories, one of its most successful features, was clearly lifted from Snapchat. This time Instagram is trying to get some of TikTok's recent success.
Reverse engineering expert Jane Manchun Wong discovered that the company is working on a new, TikTok like tool called 'Clips'. As she explains:
Just like TikTok, "Clips" allows users to record segments of videos into a single video Story. Just like TikTok, users can overlay music on clips. Just like TikTok, users can adjust the speed and timer of each video clips.
Instagram is working on "Clips", a Story Camera feature "inspired" by TikTok

I have a mini surprise in my new blog: https://t.co/wOGfCOlQCg pic.twitter.com/pAd7NHA5nJ

— Jane Manchun Wong (@wongmjane) September 11, 2019
---
YouTube
YouTube is not an often guest in our roundups. To be completely honest, I still don't know how to feel about YouTube — it's a social media network but it feels much more like a content platform. And to be honest, apart from regular changes in monetizing policies, YouTube doesn't announce many updates. However, last month was different!
The issue of verification
Last month YouTube "broke the Internet" by announcing that they were updating their criteria that make accounts eligible for verification and subsequently some verified channels would lose their badges. This made a lot of content creators upset.
On vacation and I get an email from #Youtube saying they are taking away my #verified status.

Now, I know lots of others got this, and I dont make YouTube videos for the ego boost, but I'm just tired of seeing YT take jabs at the creators that helped make their platform.

— Joshua Ovenshire (@TheJovenshire) September 20, 2019
YouTube eventually backtracked on the criteria changes just 24 hours after the announcement so all in all, no-one's verification status is being taken away. But some changes will still go into effect in October as well as a new design of the verification badge.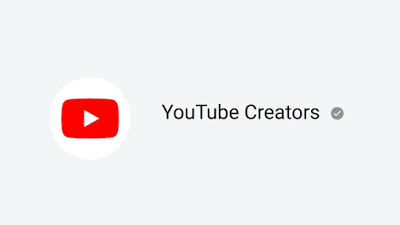 New requirements for verification include:
Authenticity: The channel must represent the real creator, brand, or entity they're claiming to be.
Completeness: The channel must be public and have a description, channel icon, and content, and be active on YouTube.
Comment filters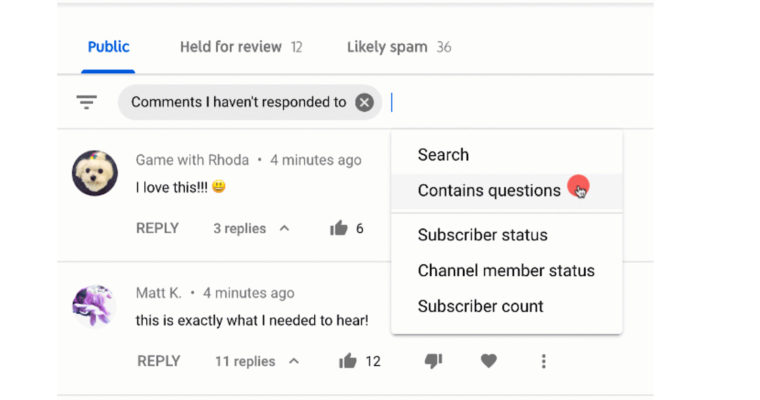 YouTube added filters to make comment navigation easier.
Creators can now filter comments by:
Response status: filter comments by which ones have been responded to and which ones have not.
Contains question: filter by comments that contain a question.
Subscriber count: filter comments by how many subscribers the commenter has.
Subscriber status: filter comments by people who subscribe to you.
Member status: filter comments by people who are members.
These filters can also be combined to narrow down comments even further. To access the filters, go to YouTube Studio, navigate to the 'comments' tab and use the filter bar at the top of the page.
---
What do you think about Facebook's strategy to copy what they can't buy? Will you be hiding replies to your tweets? And most importantly, do you share my views on the ambiguous status of YouTube as a social media platform (please, tell me I'm not alone)? Let's talk in the comments!