What happened on Social Media in October: monthly round-up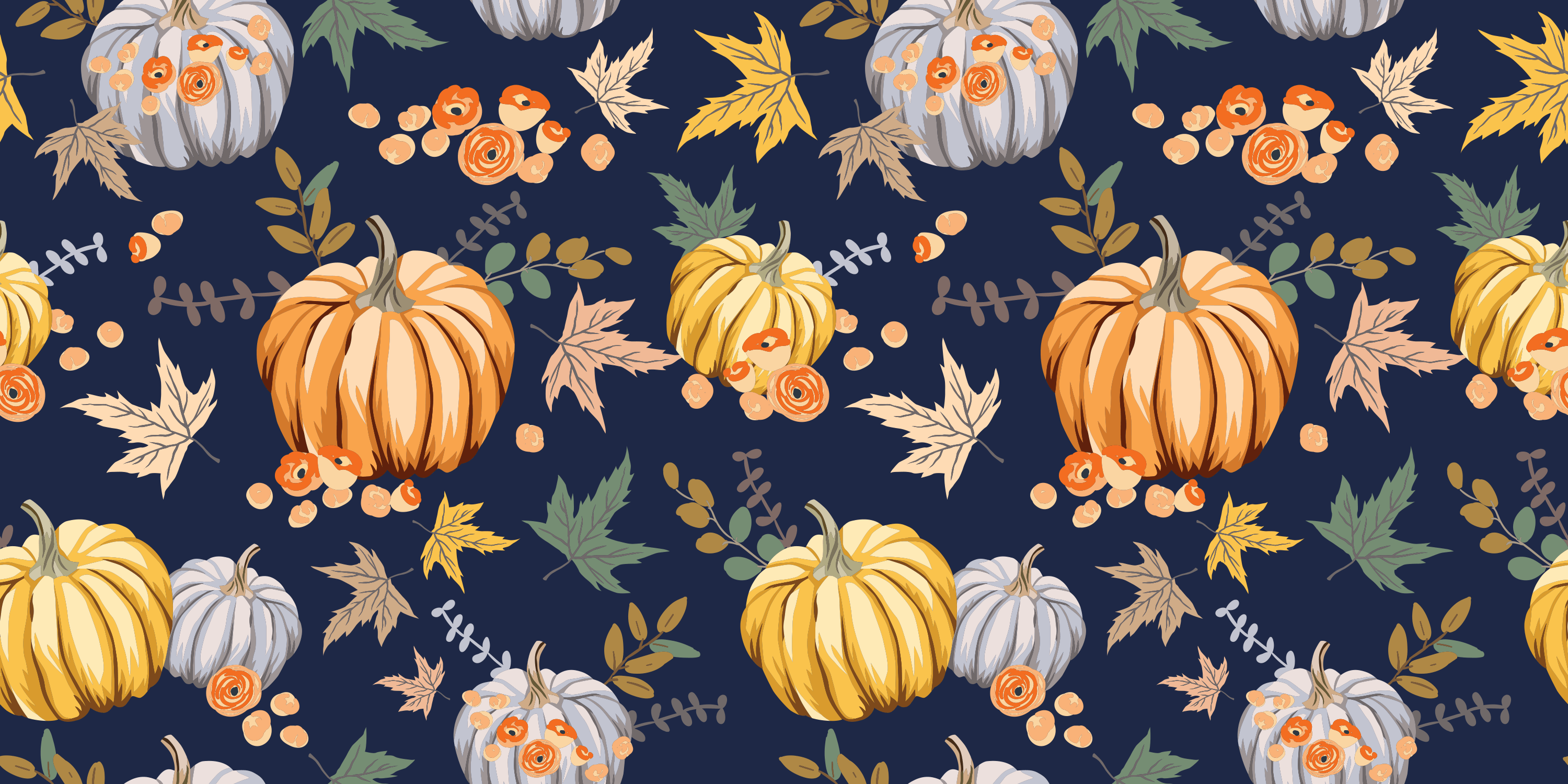 November is here! I hope those of you who celebrate Halloween had a fun time. For Awario, October was jam-packed with events, for instance, we celebrated our birthday. Just three years ago we launched the first beta version of Awario, and look where we are now!
Social media platforms have also been busy this month. As the USA is getting closer to general elections, Facebook and Twitter are trying to battle fake news in your feed. Instagram has got a new leader and LinkedIn is doing everything and anything to improve the user experience. Let's see if anything spo-oo-oky happened with social media in October.
Facebook
Security Breach
And immediately we start with the September news because it would be criminal not to talk about the latest security breach which happened right at the end of September. Since I've started writing these round-ups, I've noticed that not a month goes by without another apology from a social media platform for another security breach. Well, this one might be the most important breach since Cambridge Analytica scandal.
Basically, it all started when a lot of people noticed that they had been logged out of their accounts. On Tuesday, September 25, a hacker from Taiwan announced that he found a weak spot in Facebook's code. This announcement got a lot of attention from Facebook users and company employees alike.
Soon after Facebook published an official statement on their blog.
"It's clear that attackers exploited a vulnerability in Facebook's code that impacted "View As", a feature that lets people see what their own profile looks like to someone else. This allowed them to steal Facebook access tokens which they could then use to take over people's accounts. Access tokens are the equivalent of digital keys that keep people logged in to Facebook so they don't need to re-enter their password every time they use the app."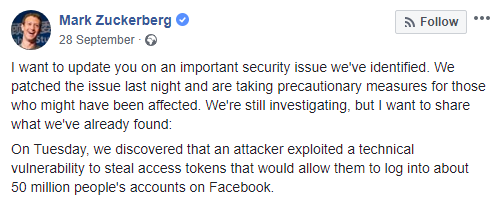 According to the statement, the issue affected around 30 million accounts (initially reported as 50 million). Passwords were not stolen, and as a precautionary measure, Facebook is disabling the 'View as' option on profiles as they investigate. But it's hard to say what information could be accessed.
The hackers could also access non-Facebook accounts using your Facebook account, although, according to the investigation, there weren't any cases of it.
For Facebook, the company that had its fair share of security scandals, this might have long-lasting consequences. The users see Facebook as less than trustworthy, and the government might raise the question of more thorough regulations for the US companies which store data.
Senator Mark Warner, a vocal advocate for the regulation of social networks, said that:
"This is another sobering indicator that Congress needs to step up and take action to protect the privacy and security of social media users – the era of the Wild West in social media is over."
Facebook Portal
In October Facebook announced the release of its new voice-activated video communication device. The device is available in two versions: Facebook Portal and Facebook Portal+, which differ in sizes.
What distinguishes Portal from using Skype on your computer is that, first of all, it's a separate hardware, secondly, Facebook promises exceptional quality and an AI-powered technology. The smart camera will be able to move with you, following you around the room, and speakers will minimize background noise and enhance the voice of whoever is talking. The device also can be synched with Alexa.
If you've read about this all-seeing camera and got creeps, you're not alone. People are not that keen on letting a camera device from a company that is notoriously bad with security in their homes.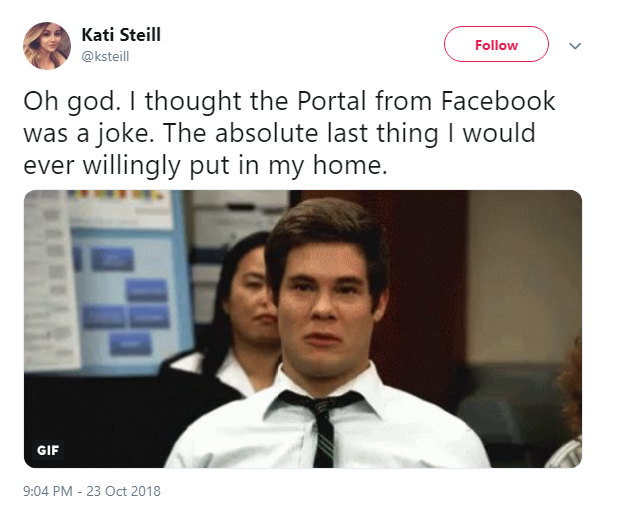 Facebook made sure to address some of the concerns users might have:
Facebook doesn't listen to, view, or keep the contents of your Portal video calls. In addition, video calls on Portal are encrypted, so your calls are always secure.

For added security, Smart Camera and Smart Sound use AI technology that runs locally on Portal, not on Facebook servers. Portal's camera doesn't use facial recognition and doesn't identify who you are.

Like other voice-enabled devices, Portal only sends voice commands to Facebook servers after you say, "Hey Portal." You can delete your Portal's voice history in your Facebook Activity Log at any time.
According to rumors, initially, Facebook wanted to announce Portal back in May but postponed the announcement due to Cambridge Analytica scandal. The timing is still imperfect, but as the holiday season is upon us, I guess Facebook wanted to get their holiday revenue. We will see how willing people are to let Facebook in their homes once the device fully hits the market this month.
Video
Another faux pas from Facebook (they were really doubling down on being the worst social media platform this month, weren't they). On October 16, Jason Klint, the CEO of Digital Content Next, posted an extract from a lawsuit against Facebook.
The lawsuit claims that Facebook knowingly misinformed users about the power of video content. While this doesn't affect advertisers that much, the implications of this information suggest that the loud sentiment of "pivoting to video", which has been so popular in the last years, could be misguided. A lot of budget and resources were out into producing video content at expense of other types of content. Which led to firing a number of content creators. Admittedly, this information wasn't addressed by Facebook themselves, but this news was another stab in their reputation for sure.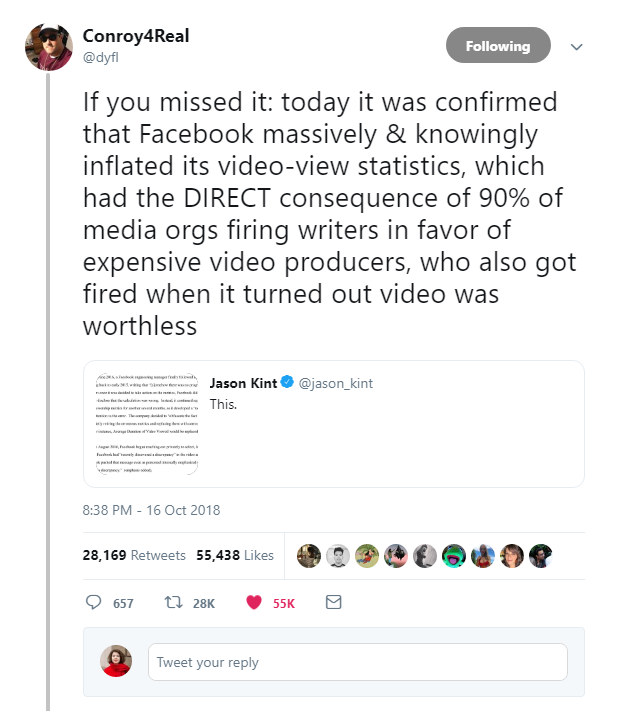 Groups
But I don't want to seem like I have some bloody vendetta against Zuckerberg, so let's see what are some good things Facebook's been up to. This month they added a "recommendations" panel for Groups. When accessed, the new option brings up a listing of all the Pages and businesses recommended by members of that group.
Facebook Groups have not yet fallen a prey to spam bots and endless self-promotion as LinkedIn Groups did, partly due to strict regulations by the community members themselves. I see this update as a well-thought-out way to share valuable links and services without spamming the group itself. And of course, it surely will be important for social selling.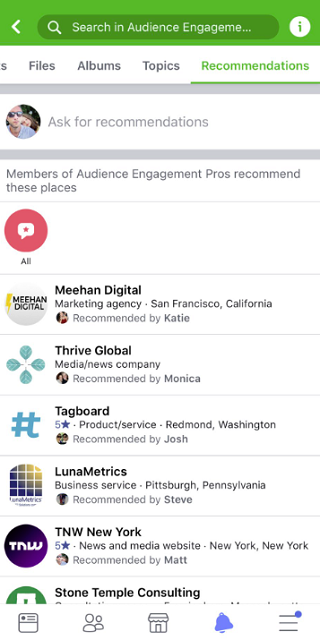 Twitter
Goodbye, like button!
Last week Telegraph reported that Twitter's founder is thinking of getting rid of the like button, and everyone freaked out. As stated in the article:
"[Twitter] founder Jack Dorsey last week admitted at a Twitter event that he was not a fan of the heart-shaped button and that it would be getting rid of it "soon".
Unfortunately, this no-response from Twitter says that they don't intend to share any plans.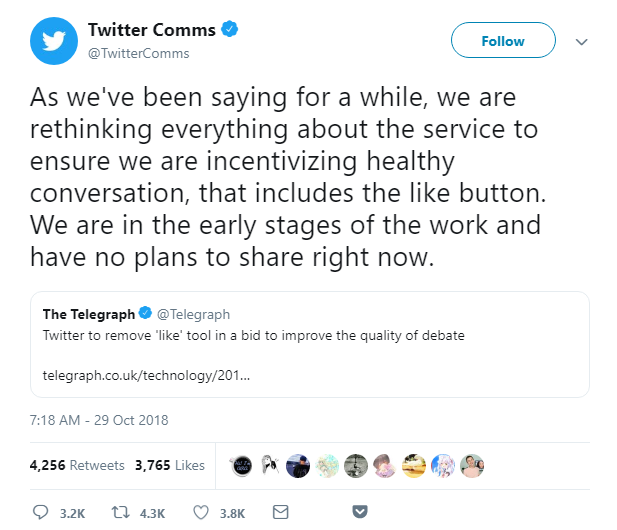 However, it's unlikely that the like button will be discarded in the nearest future.
Improving engagement
During the last few months, Twitter has been testing some new features which are aimed at improving user experience and engagement on their platform. I must say that none of these are anywhere near final, nor are they near a live roll-out as yet. But they are in testing with Twitter employees.
Icebreakers
Twitter's testing a new 'icebreakers' option, which would enable users to pose a specific question to their audience in order to prompt further engagement. These are supposed to be a collection of questions which require a reply from the audience.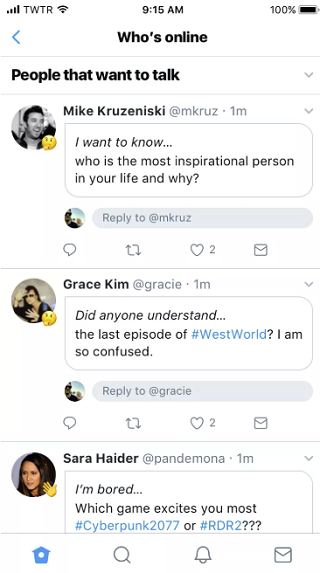 "Online" Indicators on Profile Images
Twitter is working on the way of showing you if a user is online or not. Facebook has a similar indicator for Messenger, and LinkedIn added its own variation last year too. Real-time indicators like this can definitely help to improve engagement. You're more likely to reach out if you think you can get an immediate response and interact with that person or brand.
That actually may be even more relevant on Twitter, where immediacy is a key element.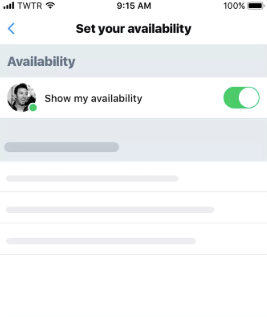 Status indicators
Twitter's also experimenting with a new status indicator prompt, which would enable people to share where they are and what they're doing via a quick, one-line summary on their profile. Twitter says it's a response to people changing their username when they are at some kind of event like "at #CMWorld".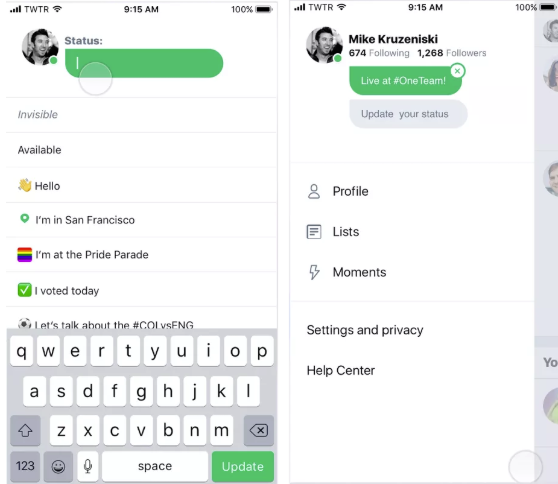 Instagram
New Leadership
Following the news of the Instagram founders' departure, Facebook announced the new head of Instagram. It's former Facebook News Feed VP Adam Mosseri.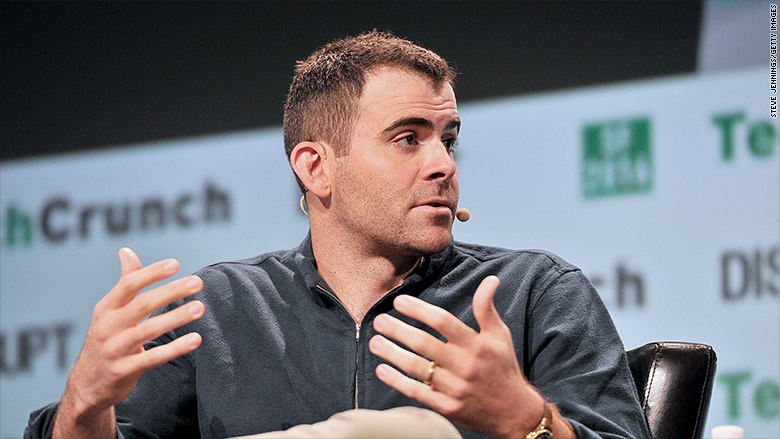 As announced by Instagram:
"We are pleased to announce that Adam Mosseri, our current Vice President of Product, will become the Head of Instagram starting today. We're thrilled to hand over the reins to a product leader with a strong design background and a focus on craft and simplicity - as well as a deep understanding of the importance of community. These are the values and principles that have been essential to us at Instagram since the day we started, and we're excited for Adam to carry them forward."
Linkedin
Algorithm improvement
According to LinkedIn engineering blog, they were making some improvements to their algorithm, so you might have noticed more interactions with your LinkedIn updates lately.
The algorithm used to heavily emphasize content from top creators, but after the changes, you are now supposed to see more engagement on LinkedIn updates overall.
As explained by LinkedIn:
"More and more people are using the feed and giving feedback to their network's posts: our members generate tens of millions of viral actions (likes, comments, and reshares), and the number is increasing more than 50% YoY. However, we found that these increases weren't equally distributed. In fact, at the beginning of 2018, we were in danger of creating an economy where all the gains in viral actions accrued to the top 1% power users, while the majority of creators who don't receive much feedback were receiving less than ever."
Don't miss our next analysis.
Subscribe to Awario blog to get social data analyses, case studies, and social listening how-tos in your inbox.
The overall effect of the model, LinkedIn says, sees around 8% of the feedback being taken away from the top 0.1% of creators and redistributed to the bottom 98%. LinkedIn says that those top users won't notice because they get so much engagement anyway, and their engagement levels have already increased more than the amount of loss on a year-over-year basis.
Since implementation, LinkedIn says it's seeing a more diverse range of content appearing in feeds, while creators are also returning to post again at a higher rate.
That's all the major news for now. Let me know what you think: is Facebook evil? Did you see more engagement on your LinkedIn updates? Let's talk in the comments!