How customers can be your best marketers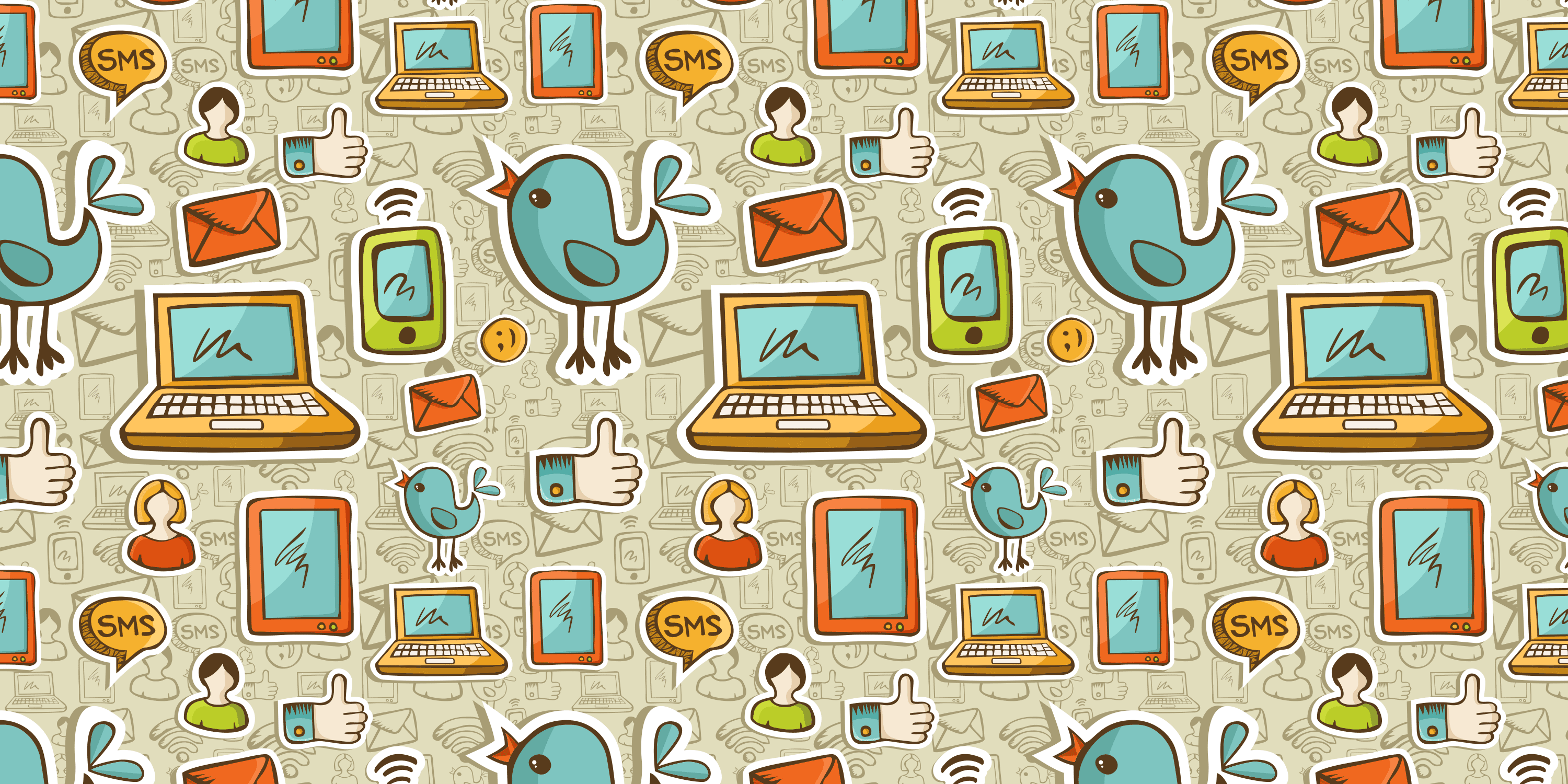 More and more, we are seeing a shared skepticism among consumers towards online advertising. One study found that only 4% of consumers trust the advertising industry. On top of that, there's been a rise in consumers installing ad blockers to rid their experience of targeted ad campaigns.
All this suggests that flashy ads and clever catchphrases no longer having the same impact on consumer decisions as before.
So, what does appeal to consumers enough to impact their purchasing decisions?
If the title of this article didn't already give that away, it's your customers.
Your customers are a powerful marketing resource. Seen as an authentic and trustworthy source, customers can effectively connect with your audience by sharing their own personal experiences with your brand.
Here are 5 ways customers can be part of your marketing strategy and how you can make it happen.
Build a social presence
Amazon CEO Jeff Bezos said, "If you make customers unhappy in the physical world, they might each tell six friends. If you make customers unhappy on the Internet, they can each tell 6,000 friends."
The way customers post about your brand online matters. The more customers like, post and review your brand on social media, the more recognizable and trustworthy your brand becomes. This is also to amplify brand awareness, placing your brand inside your customer's social circles.
There's several ways your customers can help build your social presence.
Start by tracking your mentions. With Awario, you can easily track your mentions to know who is posting about your brand, what they are posting and where they are posting it. Instead of only being notified when you're directly tagged, this allows you to see anytime your brand is mentioned anywhere.
Then, you can start interacting. Follow up with inquires, give a thumbs up on posts about your brand and say thanks to any positive shoutouts. Interacting with customers will help build your social presence, showing your brand is active and accessible.
It's also a great way to find and share user-generated content around your brand. User-generated content (UGC) is a powerful way to display your brand, and the best part is that it's cost-effective content developed from a positive customer experience (again, making it more authentic and trustworthy).
Aim to create a culture where customers are open to, and enjoy, sharing your brand with others.
For example, Australian cosmetics brand Frank Body used only social media channels to launch and grow their brand, with their social media strategy focused on UGC. Using the hashtags #letsbefrank and #thefrankeffect, customers have uploaded over 100,000 images of their faces and bodies happily covered in the brand's signature coffee-scrub. And from this customer-sharing strategy, the company has brought in over 20 million in earnings.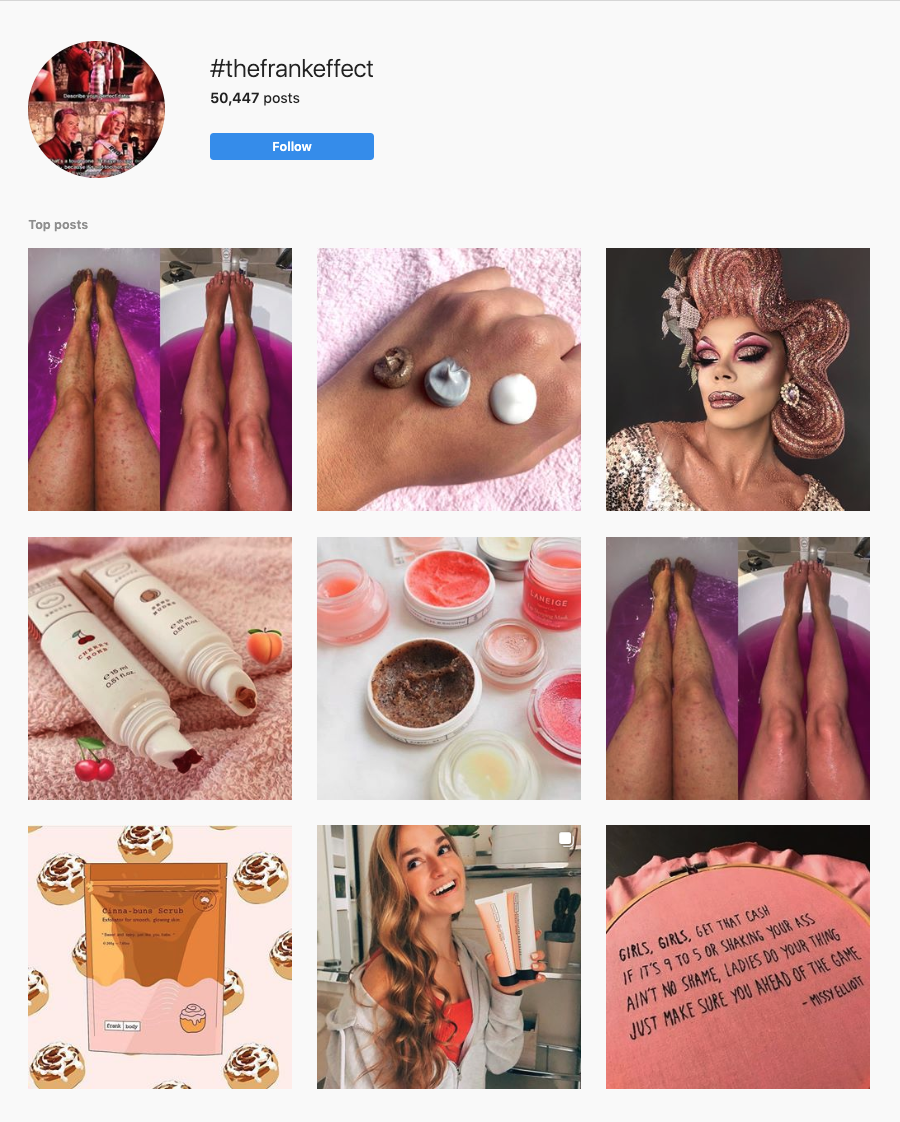 Some ways to encourage customer interactions include:
Actively sharing and reposting content from customers
Promoting brand-specific hashtags
Publishing social media posts from customers on your site (for example, "Want To Be Featured" promotions used alongside brand-specific hashtags)
Creating social media challenges around your brand's product/services (for example, REI's #optoutside campaign to challenge people to go outdoors and share their images)
Asking thought-provoking questions or posts that start discussions among audiences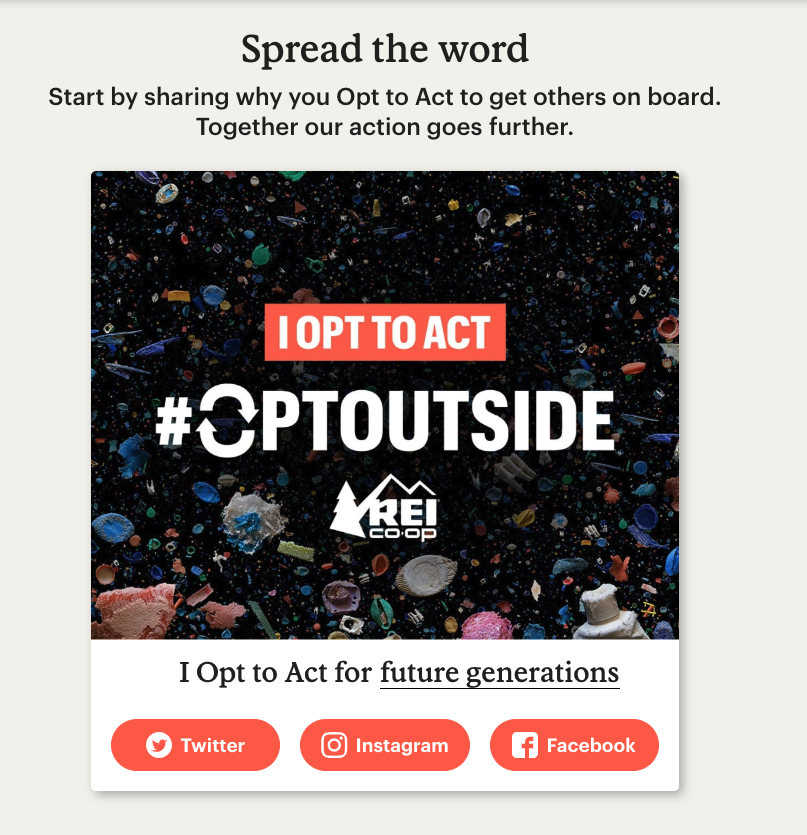 Leverage online reviews
Think about your own buying habits. Are you more likely to make a purchase from a brand that has dozens of reviews and high ratings, or from a brand that has no reviews or low ratings? It's a no-brainer.
Reviews give credibility, boost your reputation and are a key factor in a customer's buying decisions. In fact, 90% of consumers read online reviews before they move forward with a business.
On top of that, reviews can be used for other marketing efforts like display advertising. Think of ads that use phrases like "top-rated product" or "five-star rating" in their promotions. Displaying reviews also works wonders for conversion rates. One study found that the purchase likelihood for a product with five reviews is 270% greater than the purchase likelihood of a product with no reviews.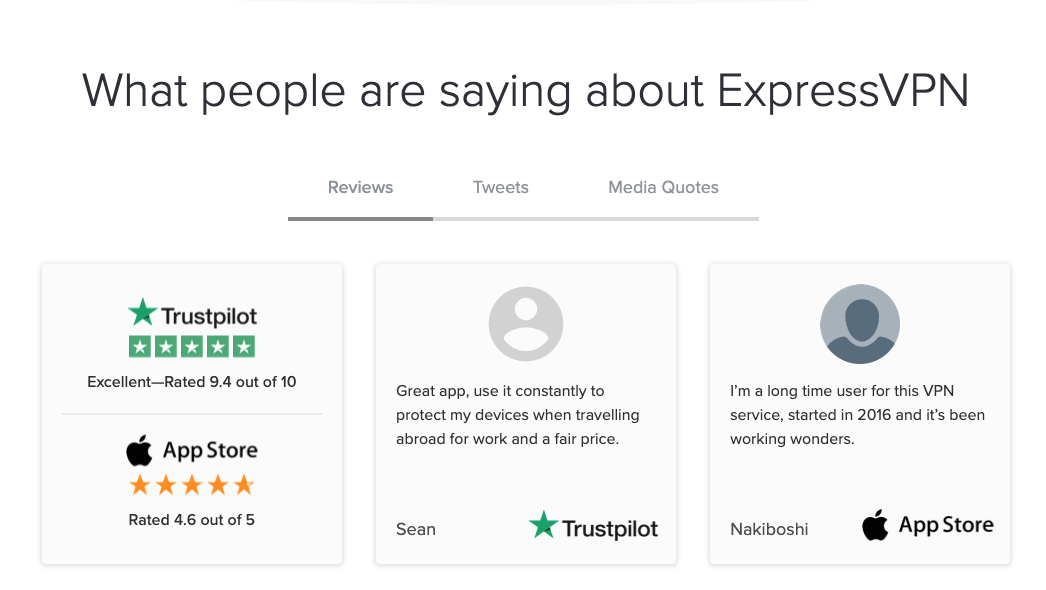 Focus on converting any positive customer experiences into favorable reviews that can be used to promote your business.
Settings to easily ask customers to leave reviews:
Sending an email following a completed purchase
Wrapping up a chat box conversation with customer support
Responding to social media shoutouts & postings
Your message could look something like this:
"Hi (Customer), we'd love it if you left a review (link your review website profile) here. Thank you for taking the time to share your experience with us and others!"
Tips for crafting this message:
Personalize the message with the customer's name
Keep it short and directly to the point
Make it sincere and be sure to thank them for their time
Add a direct link to the review site
Where customers will leave reviews will depend on your industry. The most popular sites for reviews include Google, Facebook, Capterra, TrustPilot and G2 Crowd.
Showcase customer satisfaction with testimonials
Testimonials are another way to transform your customer's voice into brand promotion.
Similar to reviews, customer testimonials establish trust and credibility. By showcasing the application of your products or services, potential customers get better insight for their specific use case and clearly see how other businesses have benefitted.
Testimonials often come from loyal customers that you work with frequently, on a more in-depth level. Work with your sales and customer service teams to identify these potential customers, and then reach out with this request.
These questions can help you generate great testimonials from customers:
What problem(s) made you start looking for a solution?
How do you use our product/service?
How has our product/service benefited your business?
What do you like (or love) most about our product/service?
What makes our product/service unique?
Highlight customer testimonials on your homepage and in marketing campaigns. To further credibility, add the customer's photo and logo alongside their testimonial - it's best to feature more well-known, recognizable brands if possible.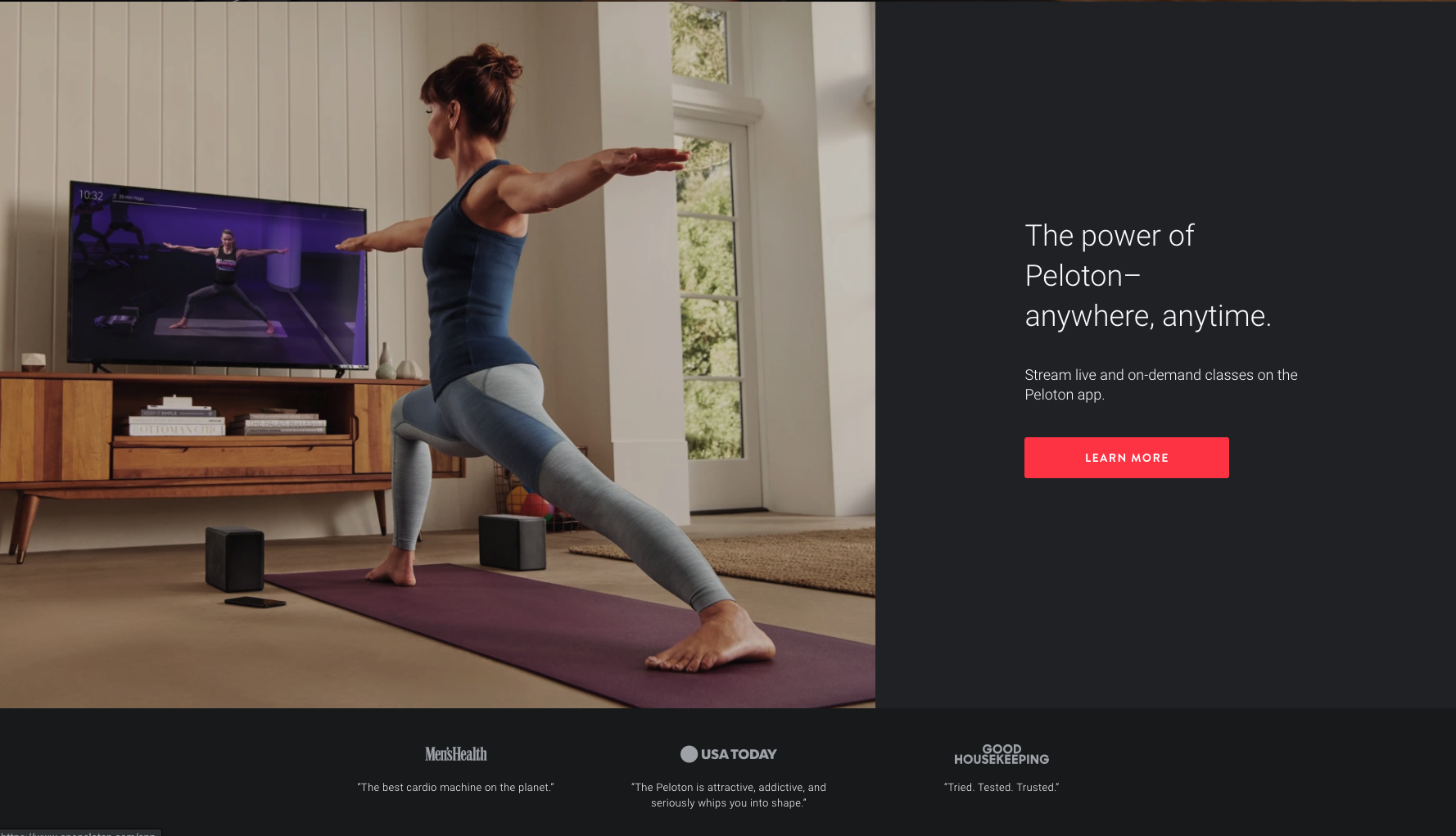 Incentive customer referrals with affiliate marketing
As we said before, your customer recommendations matter. Incentivize your customers to share your brand through affiliate marketing and referral programs.
Affiliate marketing encourages individuals (affiliates) to promote your brand in exchange for a commission; this usually happens when people end up buying a product or signing up for a service.
Affiliates can promote on websites, blogs, and social media; using referral links to send traffic to your site.
For example, a beauty blogger can be an affiliate for a makeup brand they love. The blogger can create content like YouTube tutorials or a blog post with "must have beauty items". Their content would include referral links for the items featured in the video or blog. Anytime the audience clicks on these referral links and makes a purchase, the blogger gets a commission of the sale (and the makeup brand would only pays for traffic that converts, whether that be clicks, sign-ups or purchases).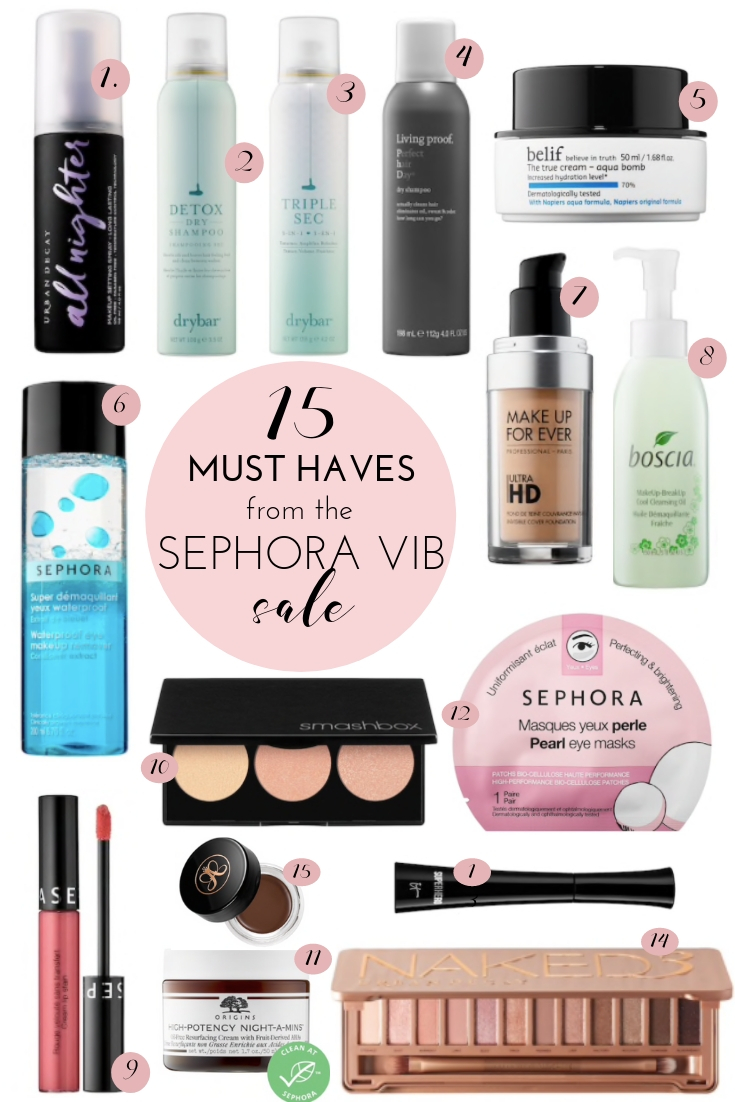 This is a win-win marketing channel for customers and brands.
For customers, they can get paid for recommending the products and services they already use and love. For brands, unique content is being promoted to audiences, leading to direct referrals. And, the pay-for-performance model makes it a low-risk marketing investment.
Make the most of customer-driven content
Your customers are your window into what potential customers are looking for. Listen to what your customers are saying - what do they like, what challenges do they have, what are their use cases? Then, build content around that.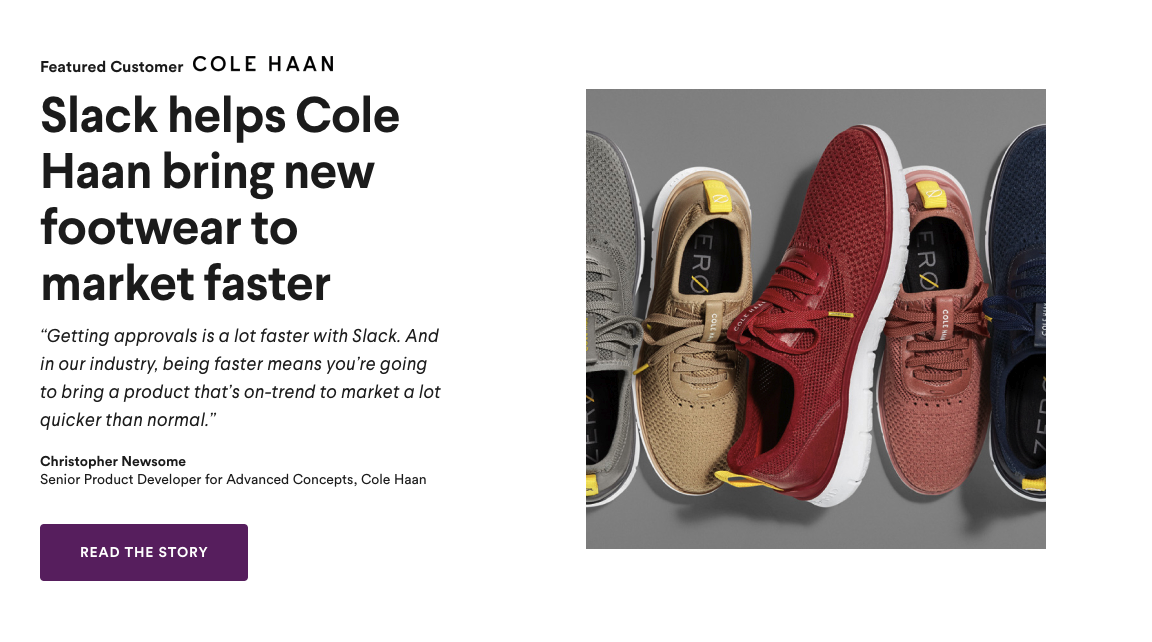 Customer-drive content can help draw customers in, build your social presence, enhance SEO efforts and contribute to your role as an industry leader.
Your customer insights can be used for marketing content like:
Blog posts with tips & insights to attract audiences
Guides, E-books and Resources to empower customers
FAQs with common customer questions to answer anything that could be holding back a potential customer
Case studies to provide real-life, relatable examples of your product/service
Pictures & videos highlighting your customer's favorite functions & features
Social media posts that prompt customers to visit site
Your customer service team will play a key role in gathering this information. Develop a collaborative working environment between your customer service and marketing teams to best address customer pain-points, so you can create relevant, timely content.
Consider holding monthly meetings to identify customer topics, brainstorm content ideas and collaborate on producing a solution. Another approach is to track customer service inquiries, group and label these inquiries into general categories, and then build a content strategy from these findings.
Wrap up
Customers offer your brand a new set of tools and channels to reach audiences. Social media posts, reviews & testimonials, content and referrals are now becoming a more effective (and trustworthy) way to promote your brand.
That being said, provide great service, engage with customers online and leverage your customer's voice to further promote and grow your business.