How social networks influence 74% of shoppers for their purchasing decisions today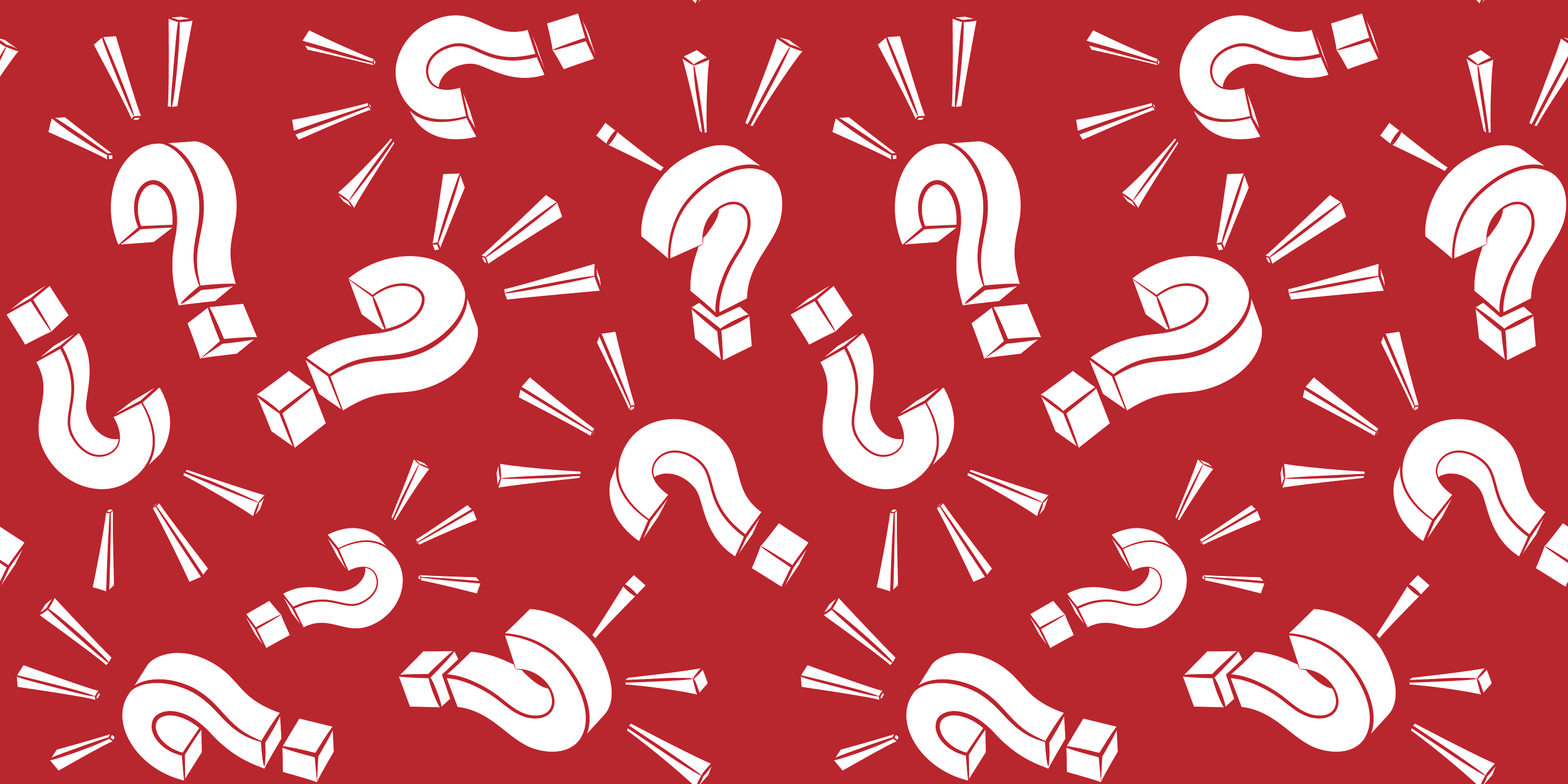 More than ever, people are making their purchases online. In 2018, e-commerce sales made up 11.9% of all global retail sales, shows Statista.
That number is growing. And as more people turn toward their computers and mobile devices to do their shopping, businesses are scrambling to keep their products and services top of mind.
Traditional advertising methods relied largely on media placement - posting ads in newspapers, television commercials, or even outdoor billboards.
But as the world has changed so to have the methods that advertisers must use to ensure people are aware of what they have for sale.
One of the biggest new markets has proven to be social networks.
The Statistics
An ODM Group study found that 74% of consumers rely on social networks to help with their purchasing decisions.
Other studies have backed this up. According to a Hubspot report, 71% of consumers are more likely to make purchases based on social media referrals.
A report from Aimia, meanwhile, shows that 31% of consumers say they're using social media to browse for new items to buy. Furthermore, Forbes has shown that 78% of consumers' purchases are impacted by companies' social media posts.
Of course, this isn't necessarily a new phenomenon. Marketers have used social platforms like Facebook, Twitter, and Instagram to promote their businesses and services for years now. They find these platforms easiest to engage potential buyers.
What's changed is exactly how they're doing it. It can be difficult to keep up with the changes within the online marketing industry, but by digging a little deeper into various studies and trends we can start to form a picture of exactly what is happening.
The Big Three Platforms
Big Commerce is a marketing company that represents a number of popular brands including Ben & Jerry's, Hess, Skull Candy, and more. According to them, the three best places to invest your ad money remain Facebook, Instagram, and Twitter.
Facebook
Despite repeated controversies, Facebook has proven itself resilient. Even as the company has had to rewrite many of its standards and practices to accommodate international regulations, it has continued to grow its advertising revenue.
Though, as experts point out, the growth rate is slowing down.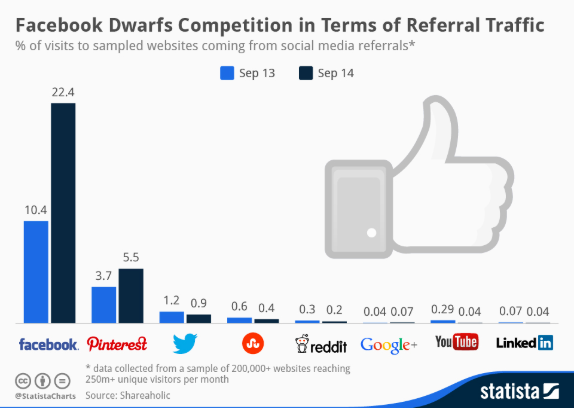 Still, Facebook accounts for 50% of total social referrals and a further 64% of overall social revenue, shows Business Insider.
In 2015, Facebook was responsible for influencing more than half - 52% - of consumers' online and offline purchases, shows DigitasLBi Commerce.
Twitter
Twitter has proven itself a widely popular tool for people to recommend companies. SproutSocial shows that 53% of consumers recommend business or products in tweets while a further 48% follow through to purchase those products or services.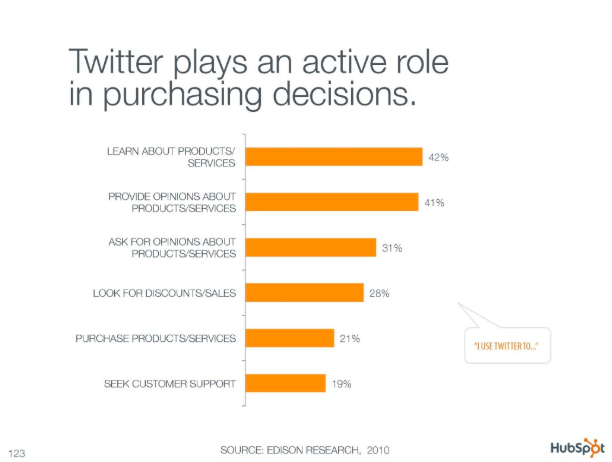 Hubspot has shown Twitter users rely on the platform to learn about products and services, as well as provide their opinions.
Instagram
Instagram is growing steadily. The social platform now boasts more than 500 million monthly active users.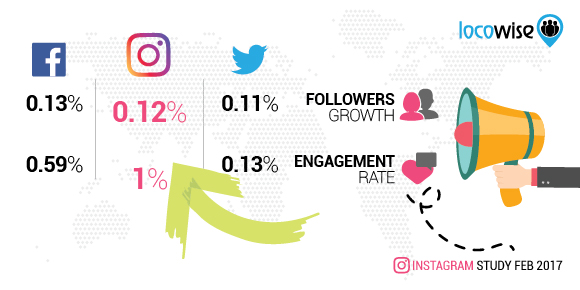 In 2017, its audience engagement rate was 70% higher than Facebook and 669% greater than Twitter, shows Locowise.
The rise of the influencer
While knowing which platforms are the most productive use of your advertising revenue is helpful, it's likely more important to know exactly how effective marketers are using these platforms to sell their wares.
Influencer marketing has become one of the most important new tools for digital marketers.
A social media "influencer" is a person who has the power sway the decisions of their followers.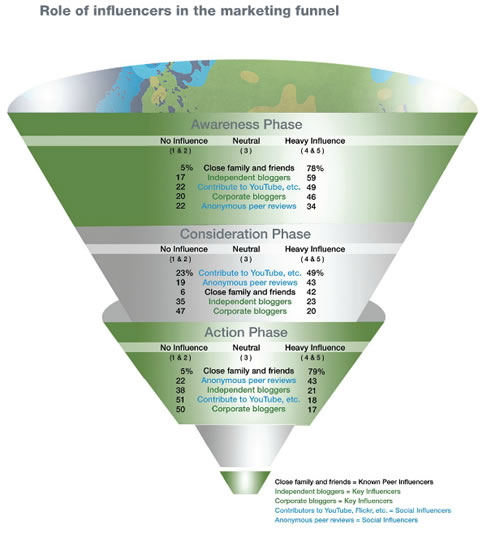 Almost 50% of Twitter users have made purchases as a direct result of a tweet from an influencer, according to a study from the Influencer Marketing Hub.
Those under the sway of influencers tend to trend younger, with 84% of millennials saying user-generated content from strangers has at least some influence on how they spend their money, shows Gartner.
Influencers have had some bad press recently thanks to a rash of aspiring influencers buying "fake" followers in order to lie their way into paid relationships with brands.
Instagram is perhaps the biggest stage for influencers and it has already started cracking down on those accounts trying to buy fake followers. This could go a long way to increase the authenticity and validity of this marketing style.
Friends and family effect
While the role of the influencer can't be overstated in modern marketing campaigns, it's important to remember that there are more traditional avenues of influence that still have an impact.
Our friends and family still have a lot of sway in our purchasing habits. According to Forbes, 81% of consumers' purchasing choices are influenced by their friends' posts on social media.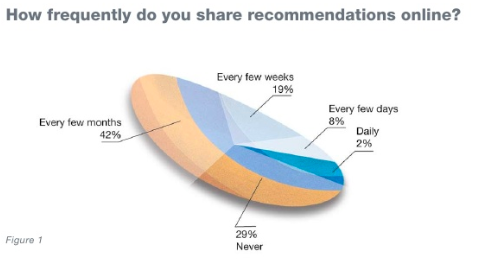 Razorfish Marketing takes a closer look at this, demonstrating that our peers have a higher influence closer to the bottom of the sales funnel.
This group of family members and close friends can impact brand affinity and our purchasing decisions. According to Razorfish, therefore, it behooves marketers to understand how these inner circles influence consumers.
Tell me your story.
Stories are an increasingly popular way for people to share content throughout social media. As of June 2018, around 400 million people were actively using Instagram Stories every day, shows Statista. That's a growth of 300 million users since the feature launched in 2016.
Number of daily active Instagram Stories users from October 2016 to January 2019 (in millions)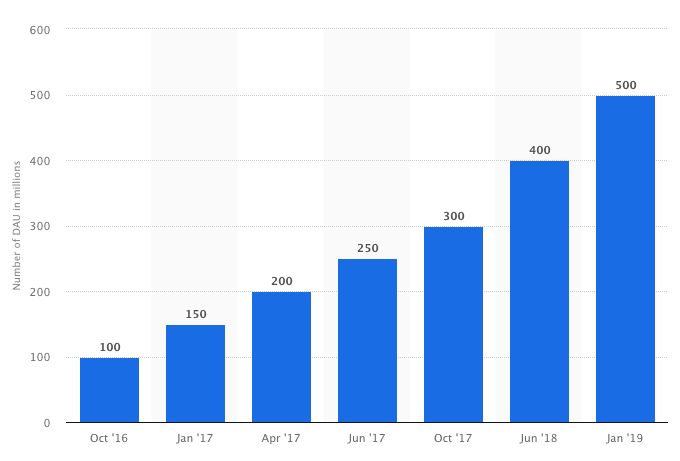 This form of advertising has proven popular on other platforms as well. Snapchat, for one, has demonstrated that people enjoy realistic, raw content.
This type of resources allows businesses to take people behind the scenes of their operations and demonstrate their personality and culture.
Facebook has more recently taken up the feature and has proven eager to promote it. Certain Facebook advertising objectives even allow marketers to use stories as a placement.
On the other side, non-profits use this to their advantage. They know it's easier to target brands on social media to help them with their fundraising.
Get in now.
There are some signs that the social media marketing monster could be slowing down. According to the Daily Mail, around a third of millennials have permanently deleted their social media accounts.
Facebook and Twitter are usually the first to go, while more visually oriented platforms like Instagram and Snapchat tend to be held on to a little longer.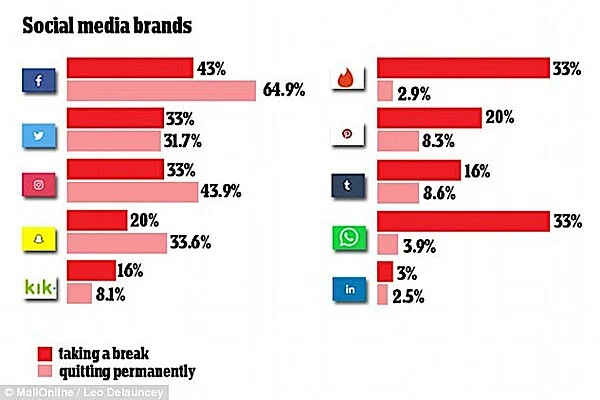 Facebook kicked up some dust when it tried to bury the Cambridge Analytica scandal. This has made users wary of trusting the social media giant.
Additionally, users tend to dislike the fact that so much of their data is being stored - even if it isn't being sold directly to advertisers.
The 2018 Edelman Trust Barometer Special Report of Brands and Social Media showed that 71% of consumers want brands to push social platforms to better secure their personal data.
A further 49% say they aren't willing to sacrifice some data privacy in exchange for a more personalized shopping experience.
Other users have cited things like mental health concerns and over-commercialization as their reason for cutting the social media cord.
Studies have shown that younger generations experience 70% more depression and anxiety over the last 25 years. The study says social media use is deeply ingrained in these increases.
Meanwhile, the increase in competition has created a cocktail party effect in which brands are pushing more and more to be heard.
Nearly two-thirds of millennials and Gen Zers say they're annoyed by brand targeting in their social media feeds, while more than half have cut back or stopped using the platforms all together as a result.
In one study, 74% of millennials and Gen Z said they're annoyed by brand targeting in their social media feeds, and 56% have cut back or stopped using social media entirely due to this.
Conclusion
We can see that social networks have a large impact on how people spend their money these days. But the playing field is getting increasingly more crowded.
Staying up to date on the trends will remain important to success, but finding innovative, unobtrusive ways of getting your message out there will likely prove necessary to future success.