How to get the most out of a Social Media contest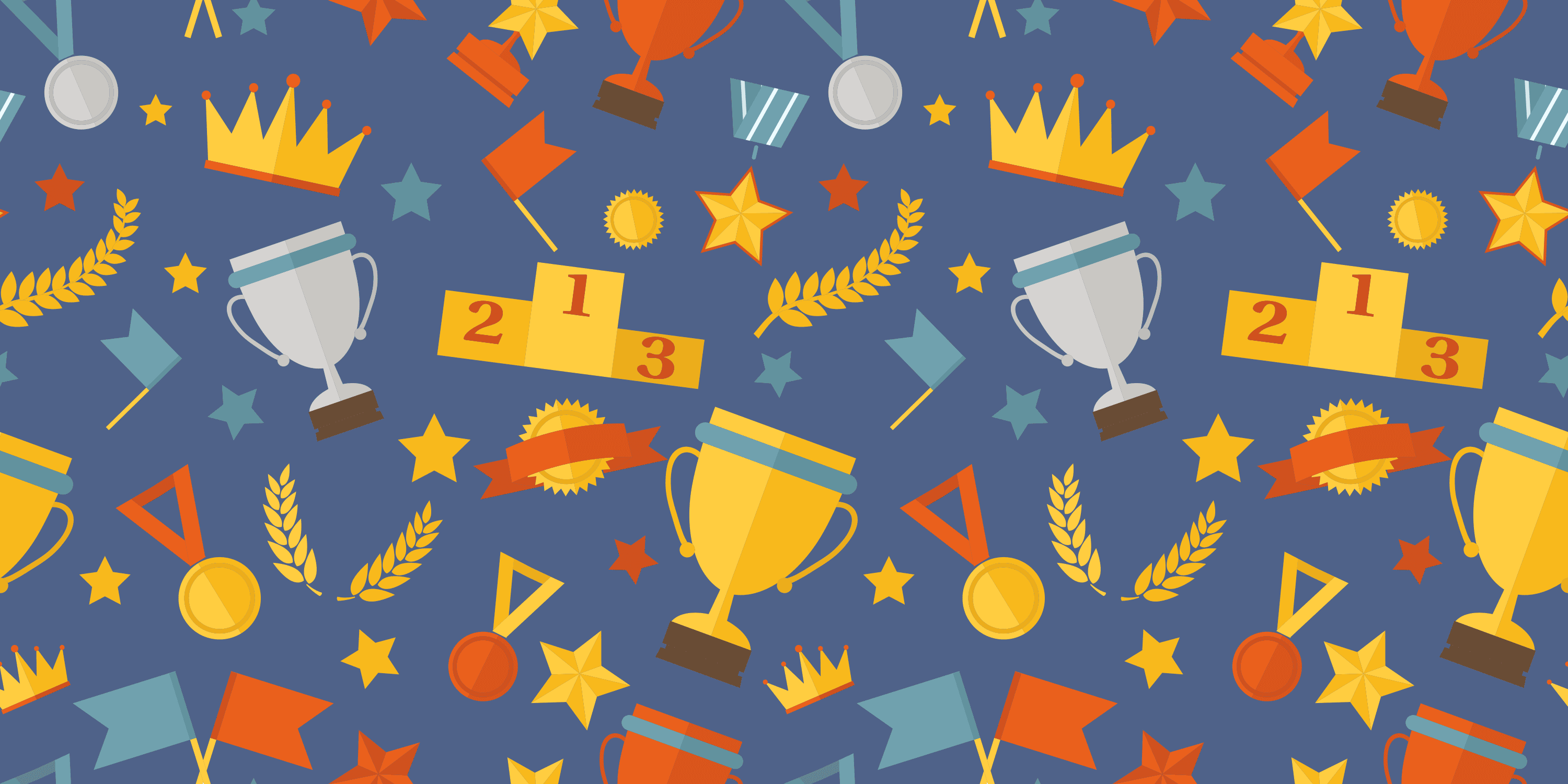 You must surely have spotted the phenomenon of social media contests that generates some serious buzz across different social media platforms. The power of this tactic is its ability to boost brand/product awareness and drive engagement and user-generated content, which can ultimately lead to more sales.
By running a contest that offers a prize, a brand becomes more inviting than its competitors; people tend to engage and share, which leads to viral promotion, covering new audiences as well.
Let me dazzle you from the very beginning with a great example of engagement driven by a successful social media contest.
#tbt (Throw Back Thursday) is one of the most popular hashtags on Instagram with hundreds of millions of posts that tag nostalgic travel memories.
In order to promote summer travel and grow Instagram followers, Expedia took #tbt literally: every Thursday, people who tagged their posts with "#ThrowMeBack" competed for a chance to actually be thrown back to the place in their pic to recreate the memory.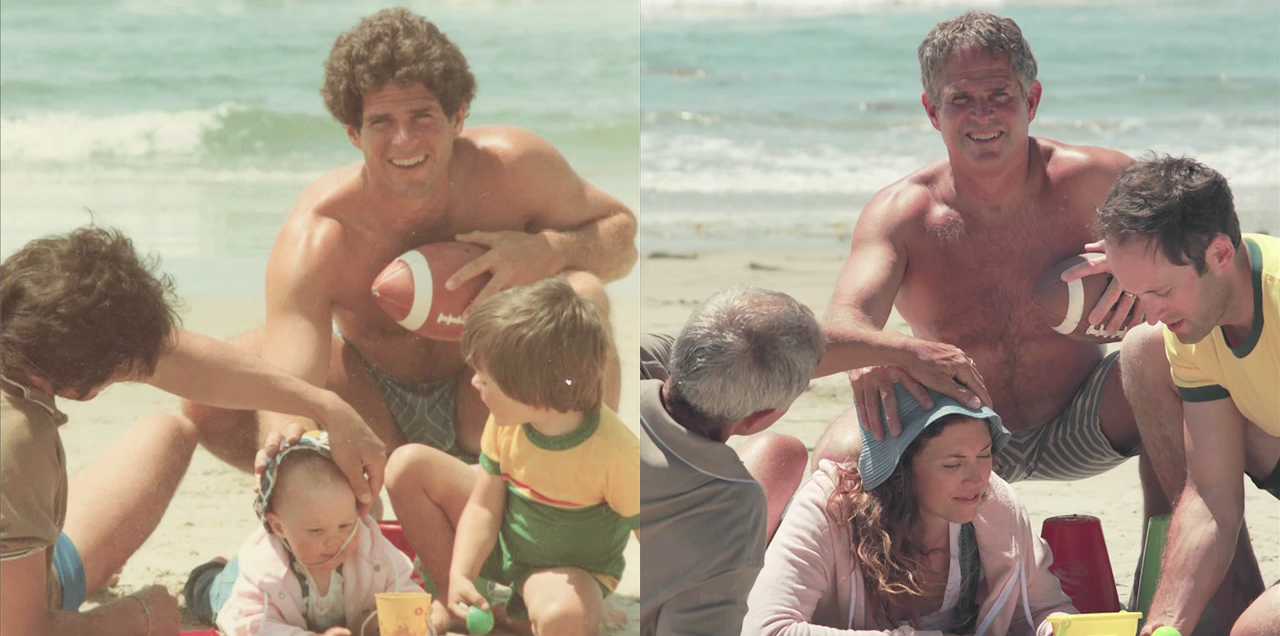 The results of #ThrowMeBack campaign went beyond expectations:
Over 5 million impressions and 300K total engagements (at 92% positive sentiment) leading to almost 5,000 submissions – and ten lucky winners who each got a chance to travel back to the place in their picture. Plus, not only did people engage, the press picked up on the campaign too, with everyone from FastCo Create to the Wall Street Journal encouraging their readers to get in on the fun.
Throw Back Thursdays worked because Expedia employed the emotions of how travel makes people feel, i.e. how it is all about experience and memories. What's more, the prize was really worth the effort, and the effort was small and pleasant.
So, needless to say, social media contests are gold when they are done right.
I remember myself participating in a contest arranged by a magazine for kids (yeah, a paper magazine in my computer-free childhood). The entrants were supposed to write a letter to explain why they should be admitted to Hogwarts. The prize – a new Harry Potter book.
I opted for creativity and made my entry piece out of the letters cut from an array of colorful magazines (yes, a bit like a ransom letter). Then I sent it by post sealed with the greatest wish to win. And I did win. Like the first time in my life! However, I had to pick up the prize in another city which I could not do. A childhood trauma? Not really, but I still remember it.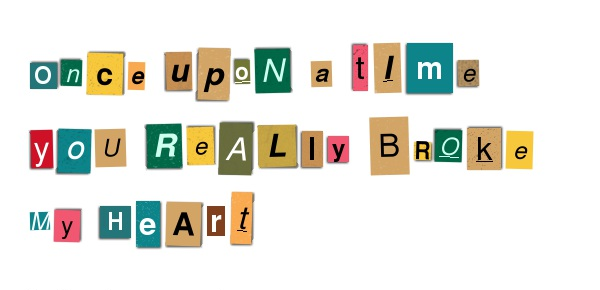 Thus, in order not to break the hearts of kids and, equally, adults, you have to follow a hierarchy of steps to ensure that everything will go right with tangible benefits for you. I know, from a distance, most social media contests seem an easy-peasy process. The thing is, in reality, they require some serious preparation. I've put up a workflow just for that, to get you seriously prepared.
1. Think of your goals.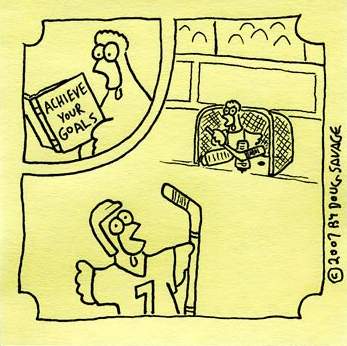 Once you've got the idea to run a social media contest, you have to immediately think of your goals, i.e. what you plan to gain through it. When you have a clear vision of that, you will be able to efficiently build your contest around it. The possible goals to achieve are:
Expanding your email list.
When you ask an entrant to give their email address to sign up for a contest, most probably you will get a new email lead.
By engaging people who already know and love you, it is possible to encourage them to share and touch upon new audiences for your brand. Thus, you will nurture the relationship with your fans, increase customer lifetime value, and build a bridge to the new users.
You should never miss the opportunity to promote your business in a healthy way. Just the fact that your business exists won't bring people to you – you have to make yourself visible. With the help of social media contests it is possible to show many different sides of your brand and shape what your users want from it (even if they do not realize it yet).
There is no better way of understanding how your new product will work than running a contest that gives people a possibility to test new products and services for free. You will kill two birds with it: the new product will be virally exposed to a wide audience and you will receive immediate customer feedback.
By offering vouchers and coupons, you can summon both your fans (who have a potential to spend more than your coupon lets them) and new people (who wanted to try your product but needed a small push).
2. Set a contest deadline and a budget limit.
You need to set a clear date for winners to look forward to. First of all, they will know when they receive their prize in case they are lucky. Secondly, it gives the whole thing a sense of urgency for signing up or doing something to be submitted.
Remember that when the due date is too far in the future, it discourages your audience to participate. You can always prolong your contest timeline in case of over-engagement. On the other hand, when the contest period is too short, you possibly won't reach your defined goals. Balance is king.
Think how much time you will need to accomplish everything, a period that will be necessary for the entrants to comply with all the contest requirements, time needed for judging. Define a time period for each milestone of the whole process not to get lost.
When you see that your contest is gaining solid engagement, you can create a countdown to the end of the contest. That should increase excitement and motivate people to take action. The concept of the time ticking away adds an urgency flare particularly to those contests that require something more than just putting in an email address, but making a video, writing an essay, or creating a piece of artwork.
When it comes to the budget, the most important thing is to set its top limit. I mean, whatever happens, you should be ready for it financially. What do you need to cover exactly?
The cost of the prize
Any tools and/or services that you plan to use
Postage/shipping in case you run an intercity/international contest
Promotion (e.g., targeted ads)
3. Choose a platform and contest type.

A couple of years ago, you would have definitely run a contest on Facebook. Today you have plenty of platforms that will add value to your contest if chosen right. Much depends on the type of a social media contest that you will opt for. I will try to make it loud and simple in terms of choosing a type and a platform.
By the way, have you defined the goal for running a contest? Good, you will need it as well.
Gist: a promotion where entrants give their name and email, leave a comment, like, share, or make a repost to participate. After a certain amount of time, you randomly pick a number of winners and reward them with a prize.
Best for: expanding your email list and increasing user numbers.
Best platform: Facebook, Twitter, Instagram. Basically, any platform is good enough.
Coupon/ voucher giveaway.
Gist: a promotion where entrants are to like or retweet the info about the contest to receive a discount, coupon, free shipping code, or free drink. You can require an email address to send a voucher, for example. Or you can offer a special deal available only to those who submit their email address or like/share your page.
Best for: expanding your email list, driving sales and traffic.
Best platform: for likes and retweets – Facebook and Twitter correspondingly. In case you require an email address, you can hold a contest on the social media platform with a link to your website, following which an entrant is to put in their emails. Alternatively, you can gather emails by putting a call-to-action button right into your tweet.
Gist: a promotion where entrants are to submit or tag their photos/videos on a particular theme. The photos/videos can then be judged either by you or your audience.
Best for: promoting your brand/a new product, increasing engagement, and encouraging user-generated content.
Best platform: Facebook and Instagram.
Gist: a promotion where entrants are to push a button, flip a coin, or play a fun game to instantly know whether they have won or not. The probability of winning is usually set via a chosen app. It is usually possible to tag friends to challenge them to try their chances.
Best for: increasing engagement and finding new prospects.
Best platform: Facebook or your own website.
Polls/ Quizzes/ Questionnaires.
Gist: a promotion where entrants are to come to your website to vote for the best option of a new product, take a quiz to check their knowledge on a particular subject, or take a questionnaire to know what kind of fruit they are likely to be in the Fruit Universe.
Best for: driving traffic to your website, gaining feedback, and increasing customer engagement.
Best platform: You can place the info about the quiz/poll/questionnaire on the social media platforms (any will do) with a link to your website.
Gist: a promotion where entrants are to write a short answer to an open-ended question (usually in a creative and funny way). The winner is judged either by you or your audience and rewarded with a prize. You can use the same scenario also for a hashtag contest where participants are to think of a subtle and funny caption around a themed hashtag.
Best for: increasing engagement and encouraging user-generated content.
Best platform: Facebook, Twitter, or your website.
While most of the contests are easily run without the third parties, lots of tools and applications are out there ready to make the whole process smooth.
Some of them are WooBox (applications for Facebook, Pinterest, and more), Gleam (good for sweepstakes), Agorapulse (good for Facebook), Iconosquare (good for Instagram contests).
4. Check terms of service.

Once you have chosen the type for your contest and have a general idea for the whole process, the next best thing to do is to review the terms of service for the social media platforms you are going to use. For example, any promotion guidelines of any platform will require you to disclaim the platform of your choice by stating that it does not sponsor your contest.
All in all, if any part of your contest process does not comply with the terms of service for Instagram, Facebook, Pinterest, Twitter, Snapchat, YouTube, or other platforms, it will be taken down for good. In order to avoid that mishap and make sure to reach the stage of choosing a winner, take your time to go through this information.
Also remember to review the related laws of your own country which can be in conflict with the things allowed in the terms of service of the chosen platform.
5. Set clear rules.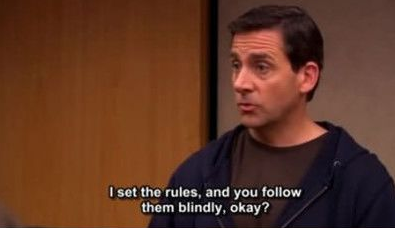 The vaguer the rules you have for your contest, the more questions you will receive and the more ways will arise to go around your rules and cheat. For example, if the contest is for the number of likes on the platform, specify that multiple likes from one IP address won't be counted. Or if you like to use the images submitted as user-generated content, make sure you have indicated it in your rules.
Commonly, people participate by:
entering an email address;
connecting (like or follow the company's social account);
liking a piece of content;
sharing a piece of content;
voting;
creating.
Make sure that whatever category of participation you use, it will be easy for any person to enter. Do not require to fill in lots of information – it will irritate your potential entrants. Let everything be clear and concise.
6. Choose a relevant prize.
It is funny but iPads as prizes for social media contests now sound as the real curse (unless you have an electronics shop). The thing is, you are running a contest to attract those people who will come back, who will understand the value of what you do. Irrelevant, pricey prizes will summon lots of people who just want that prize, so all this preparation of yours will result in just a one-time hype thing and money & time spent in vain.
Try to think of something related to your business. It should not necessarily be just your products, but something that goes along with your business and your philosophy. For example, if you run a cosmetics store, you can offer a professional makeup plus a photo-shoot as a prize. If you are a maker of chocolate or candies (or of anything else), you can give people the possibility to become a part of the production process. Just give it a thought, add a creative flare. Anyway, it should be something worth the effort (even if all the participants have to do is to retweet or like).
When it comes to the contests where entrants have to do something really big and effort-eating, like designing new packaging for a product, making a video or an app, or thinking of a design for a dress, a job offer can be a prize (if applicable, of course).
Plus, do not forget about the consolation prizes. Send a small discount or a coupon for a free sample to each participant, or give small prizes to the most active entrants, who made lots of effort but it wasn't enough for the big win. People will be pleased with this kind of attention and will be more loyal to your brand. In case your budget cannot cover prizes for everyone, just thank everybody for participating in a personal way, assure them that they will be the first to know about special deals in the future.
7. Think of a catchy name.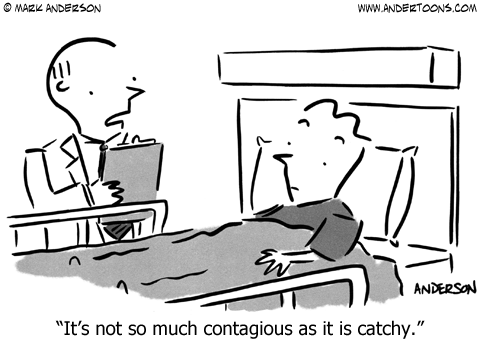 When it comes to the name for the contest, keep it:
short – as long names eat the space in tweets and ads;
theme-based – either a season- or pet-based contest, name it accordingly;
catchy – it is not necessary but surely desirable. When the name is a rhyme or a pun, people will remember it, even if they have seen it one time. It is also great when your brand name is a part of this name, especially when it is smartly made into a pun or an allusion.
8. Create visually-rich graphics.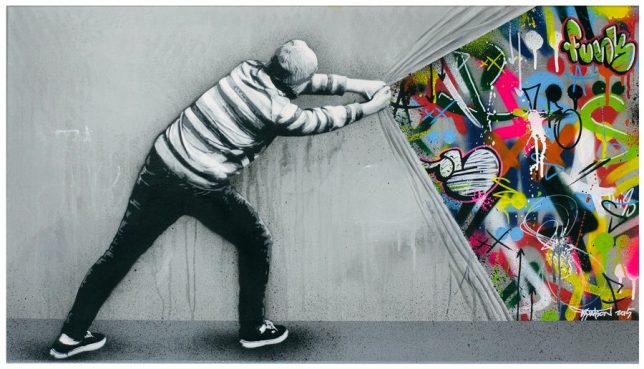 Before the start of your contest (depending on the type, of course), you have to prepare cover and profile images, logos, headers, landing pages, emails, promoted posts, and other forms of advertising.
People tend to remember not only catchy names but also beautiful inspiring pictures and quality graphics. People love to relate themselves to something luxurious, exclusive, hi-tech, or breathtaking. People love good humor. And people are utterly spoilt by the visually beautiful things around them. Keep it in mind. You will also need the following:
Make a picture and adapt it for the platforms you use (yes, the promotional pictures also have requirements). You can make or create it yourself, take or buy ready stock images, or ask a designer to do it. One of the pictures should be used as a starting and central one, you can further take user-generated content to show the progress of the contest. People love to be in the moment. Actually, now everything in the social media works for those instant moments of fame and recognition, and then immediate oblivion till the next moment of fame. It is also kind of great to show yourself or your team as a part of the whole process.
It is much better when your contest images are related to what you do in some way. This can be a result that is reached with your products, feelings that are evoked with your services, or some general associations. You can build your imagery around the prize (that is also related to your business).
Brand your images with your logo. When the contest starts to spread all over the Internet, it will always be clear who is responsible for the whole buzz, plus, it is good for positive associations (prize / breathtaking image <-> your brand).
Include visible call-to-action buttons that show where to click to enter or a visible sign-up form to enter on the spot. You can also add a contest entry pop-up window to your homepage.
9. Generate a trending hashtag & make sharing easy.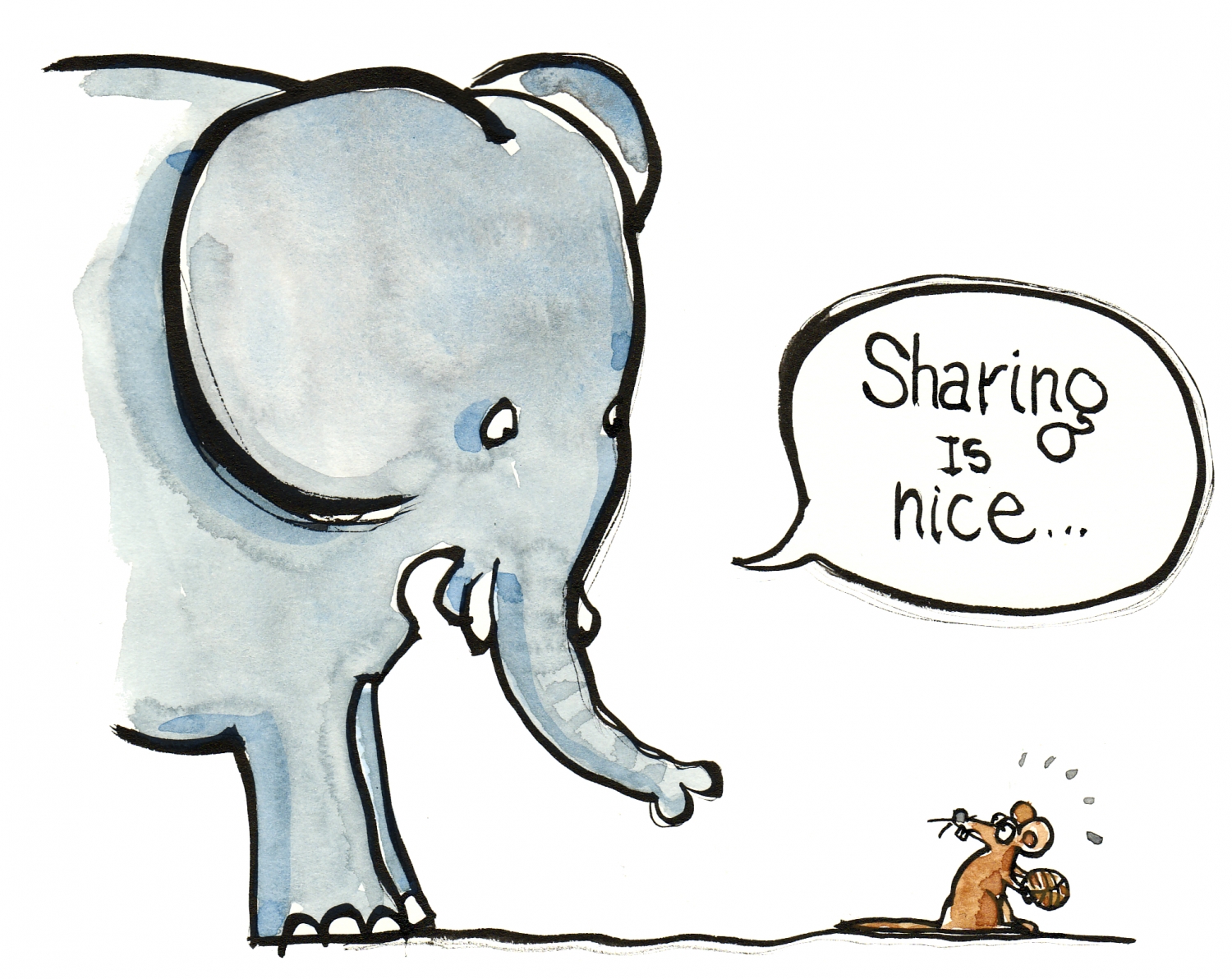 If you run a contest on Twitter or Instagram (or are going to use these platforms for promotion), a great idea is to think of an eye-catching, easy-to-remember hashtag. Make it short, a pun or a rhyme – thus, it will be memorable. This way, all the mentions of your contest will be tied with the same unique hashtag across all the platforms.
Plus, whatever platform you are on, ensure that sharing your contest is easy. If the contest is on your website, make social buttons visible. When the contest is run on the social media platforms, make sure that the metadata for your contest page is set up and optimized. This way the link to your contest will go with a meaningful caption whenever it is shared or viewed.
In order to encourage sharing, especially if you have a small following, try using targeted ads or partner with influencers in your niche that can let you leverage their own marketing channels and can get you more visibility (a great opportunity to use any of the social media monitoring tools, for example, this one).
10. Optimize for mobile.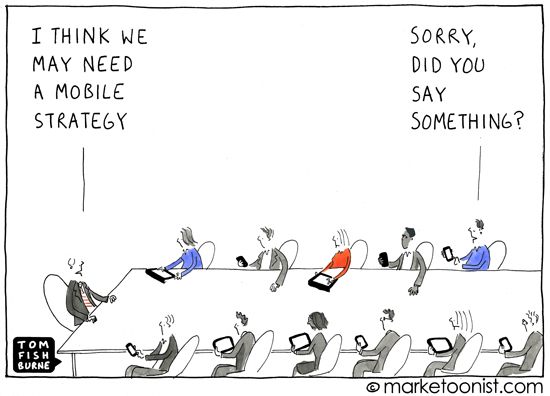 Never forget, there is always a good amount of people who will engage with your contest via mobile. Thus, you have to make sure that the design of your contest has to be not only viewable, but also responsive across devices. If a user finds it difficult or inconvenient to fill in the form or share, they will just move on, which will lead to a grave decrease of entries.
11. Make a report.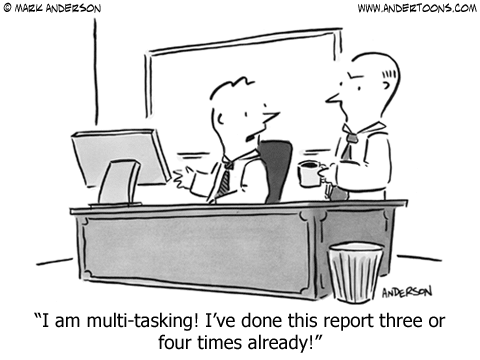 However your contest goes, you will absolutely have to make some conclusions from it, measure your success and your failures.
First of all, get the vital statistics on your audience:
How many people came to your website;
Via what channels people came to your website;
How many people engaged;
What the average age of your audience was.
Then evaluate what you lacked during the contest (marketing materials, ads, time, etc.) It may sound trivial, but it is okay to make mistakes. It clears your vision and makes your future planning much crisper.
Plus, you should have a great time converting your entrants into real customers :)
---
I promise, once you've run a contest, you will see that it is the new black of the social media. Have you tried it already? Do you plan to? I'm looking forward to discussing this in the comments.