Leverage customer conversations with social listening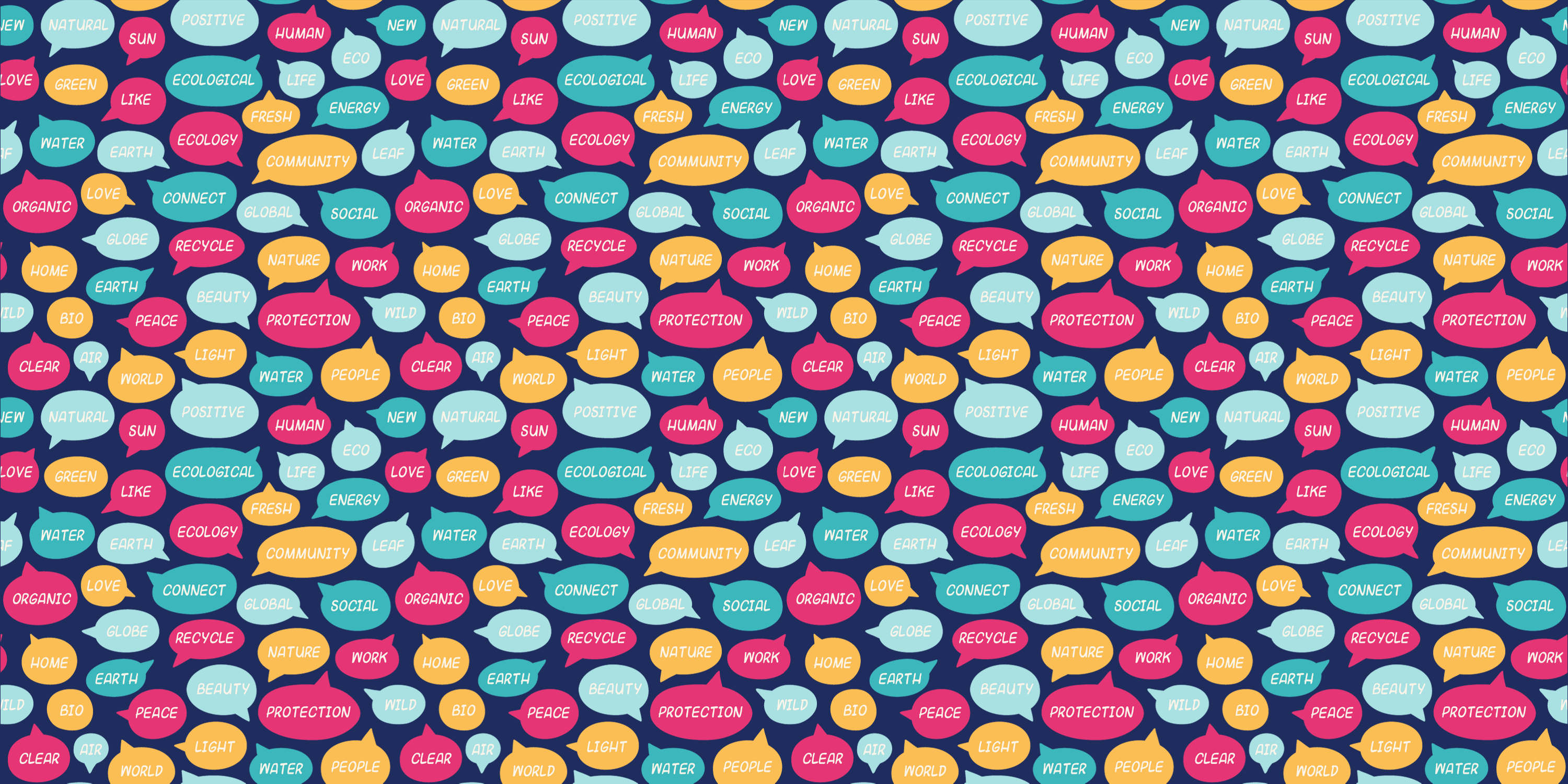 Have you ever come across the term social listening?
Yes, it's the buzzword we've heard before, but do you think that lacking in terms of novelty is the reason to dismiss a term? Definitely not! Call it the new hype, the new buzz, whatever you like – social listening is hot right now. To put it simply, the shiny new toy syndrome emphasizes on providing great customer care.
Many of you have this misconception that increasing consumer conversations is all about consumer perceptions or customer experiences. Well, actually it turns out to be the numbers and metrics, volume, sentiment, and influencer score. According to studies, we spend around fifty minutes per day on average scrolling through news feeds, chatting with the loved ones, posting pictures, liking, commenting, and sharing them. And with more and more attention shifting towards social media. However, creating a brand page or promoting/ handling customer requests via social media is no longer enough. Instead of being a mere communication platform, social media has successfully become a customer experience platform. What if you don't respond? Simple, your customer will stop doing business with you.
Define social listening
In a layman's language, it is a process of finding and contributing to conversations about you or your brand online. All you have to do is look for brand mentions, specific keywords or phrases, and comments. Much like the term social selling, social listening gives more importance to being where the conversation is taking place. Listen carefully, and you can participate, educate, inform, entertain, and more importantly, build relationships with potential clients in no time.
Now when a customer stops doing business with you, do you really think it's because of the price? Certainly not! It is mainly because of the service you offer. Not responding to their messages online or not providing the right product can make them feel offended. It's when they decide to shop elsewhere. Another interesting study I have stumbled upon says that when a customer has poor customer service experience, they share that experience with 17 people. However, when a customer receives poor customer service experience on social media, they share that negative experience with 53 people! So, in such a situation, how can social listening be your knight in shining armor?
Increases the average spend per customer. If you start responding to your consumers or even their customer service messages on social media platforms, your customers will tend to spend more with the company.
Reduces operational costs. It may interest you to know that handling a customer service request through social media channels is 12 times cheaper than handling the same request by phone.
Gives you a competitive advantage. According to several studies by Social Media Marketing University, 76% of brands do not participate in social listening. And of the brands that do participate, only 38% actually respond to their customers.
Results in greater job satisfaction rates. It has been observed that agents, especially the one which are dedicated to social media customer service, show greater job satisfaction than the ones who are assigned mainly to phone and email support channels.
How to use Social Listening?
Step 1: Find the social network(s) you want to monitor.
With the emerging social media networks it can be difficult to decide which channels you want to listen in on. And the easiest way to decide is choosing the channel your customers are most active on. Let's assume that your customers are aged between 18-30. Which platforms can you think of? Facebook, Instagram? But if your target customers are 30-50 years old, perhaps you should start listening to conversations about your brand on LinkedIn.
Businesses often overextend themselves, especially in the early stages. Never do that! Start with one or two social networks in the beginning.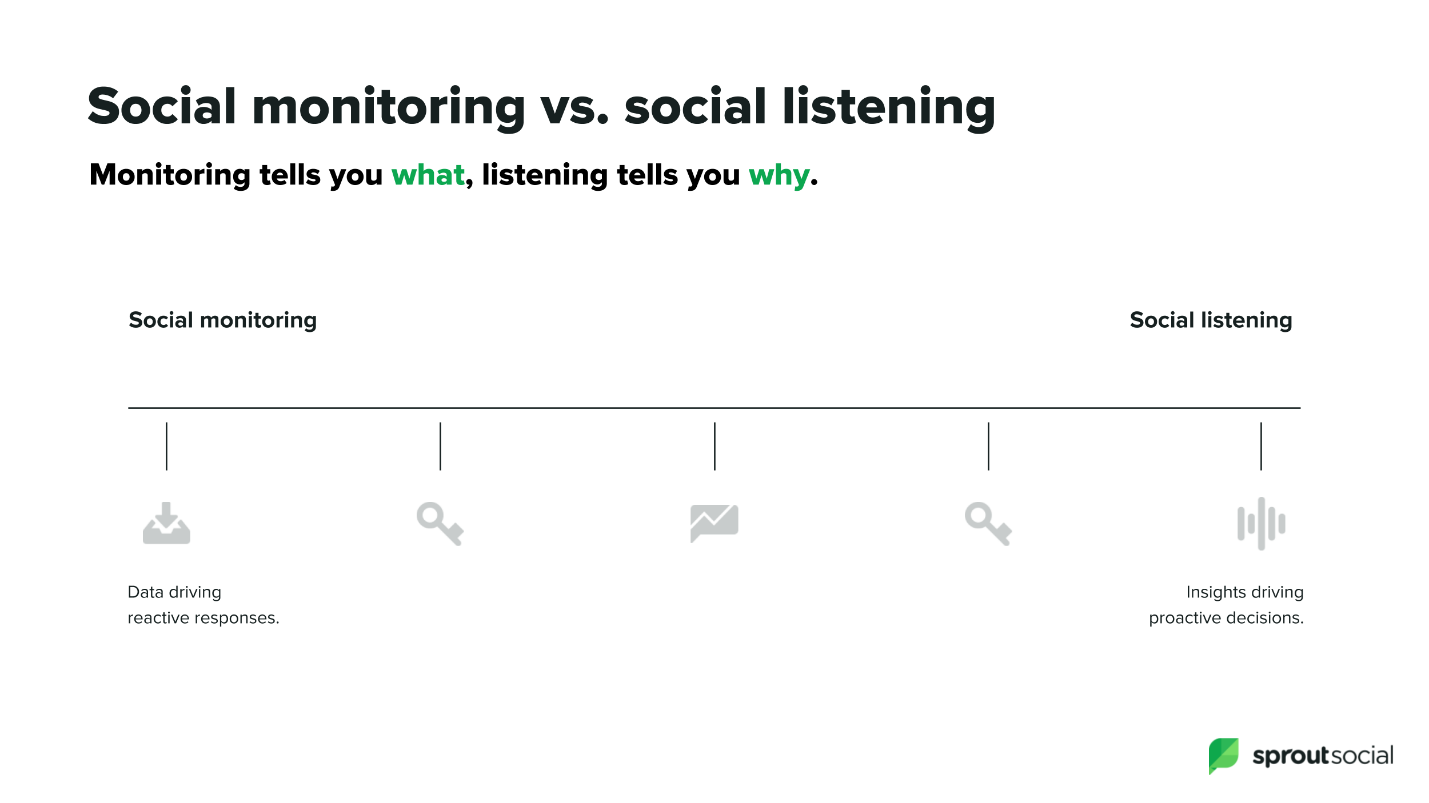 Step 2: Which tools to use?
Fortunately, there are a plethora of tools available across the globe; be it paid or free ones. These tools can be used to track, monitor, and notify you when conversations are happening. For instance,
Google Alerts: Monitors the web for brand mentions, keywords, and phrases.
Hootsuite: Used mainly for scheduling, but also has social monitoring features.
Awario: Monitors and analyses brand mentions on social networks, blogs, websites, and forums.
Followerwonk: Monitors and analyses Twitter
Step 3: For real-time updates, set up alerts and notifications
To find appropriate conversation online, it is crucial to set up alerts and notifications. By doing this, each time a conversation takes place, you will be able to receive real-time updates. More importantly, you can even participate when needed.
Remember, the most important alert you require is your brand name. You will receive a notification every time your brand name is mentioned. Now that you are set up to track the conversation online, it's time to get involved in these conversations. Some conversations will need your participation; for some, a "like" will do. It's smart to engage with customer service requests and customer complaints.
Step 4: Acknowledge positive feedback
Not all conversations about your brand will be negative, of course. In fact, it is said that some of the best feedback you can get can be found on social media: whether it's someone sharing your latest white paper, recommending your product or simply liking your Facebook post. Don't forget to thank them! An image below is the best example of positive feedback and acknowledgment: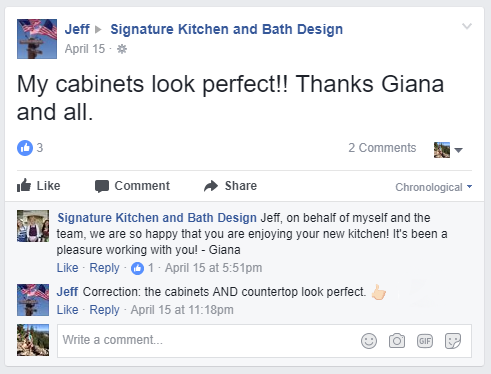 Brands with effective social listening
Last but certainly not least, I would like to conclude the article by talking about Dell. The company decided to establish its own command center just to listen to what their end customers had to say on social media right after buying a product. With the help of social listening, the company was able to remedy the situation right away, creating more brand loyalty.
So that's all for now! Talk less, listen more and nothing will stop you from having a kickass marketing strategy.