Link Building with Social Media: can it be done?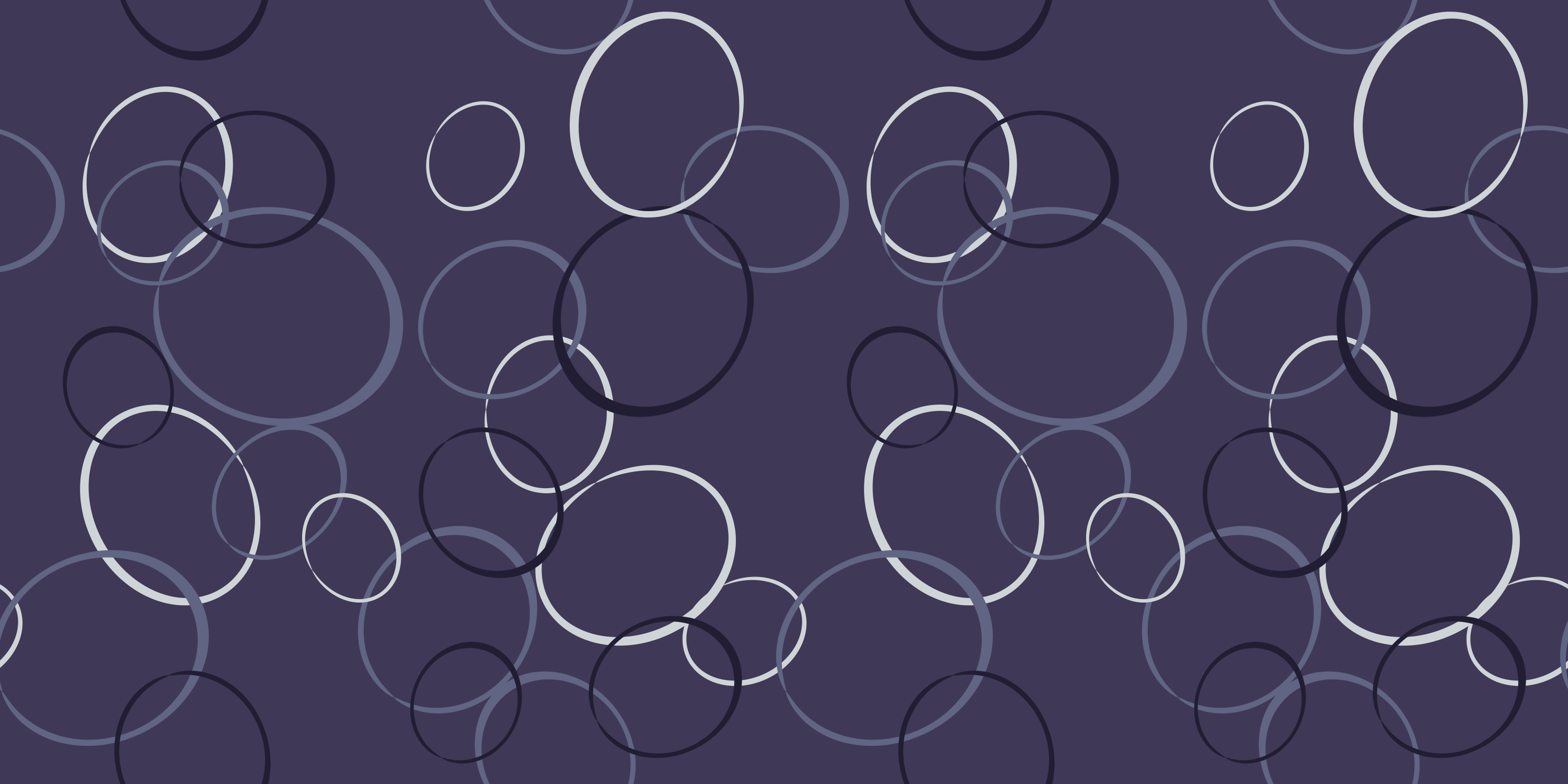 More and more popular social media platforms opt for making all of their links nofollow. However, the SEO community is not disturbed by this development. SEOs continue their link-building via social media: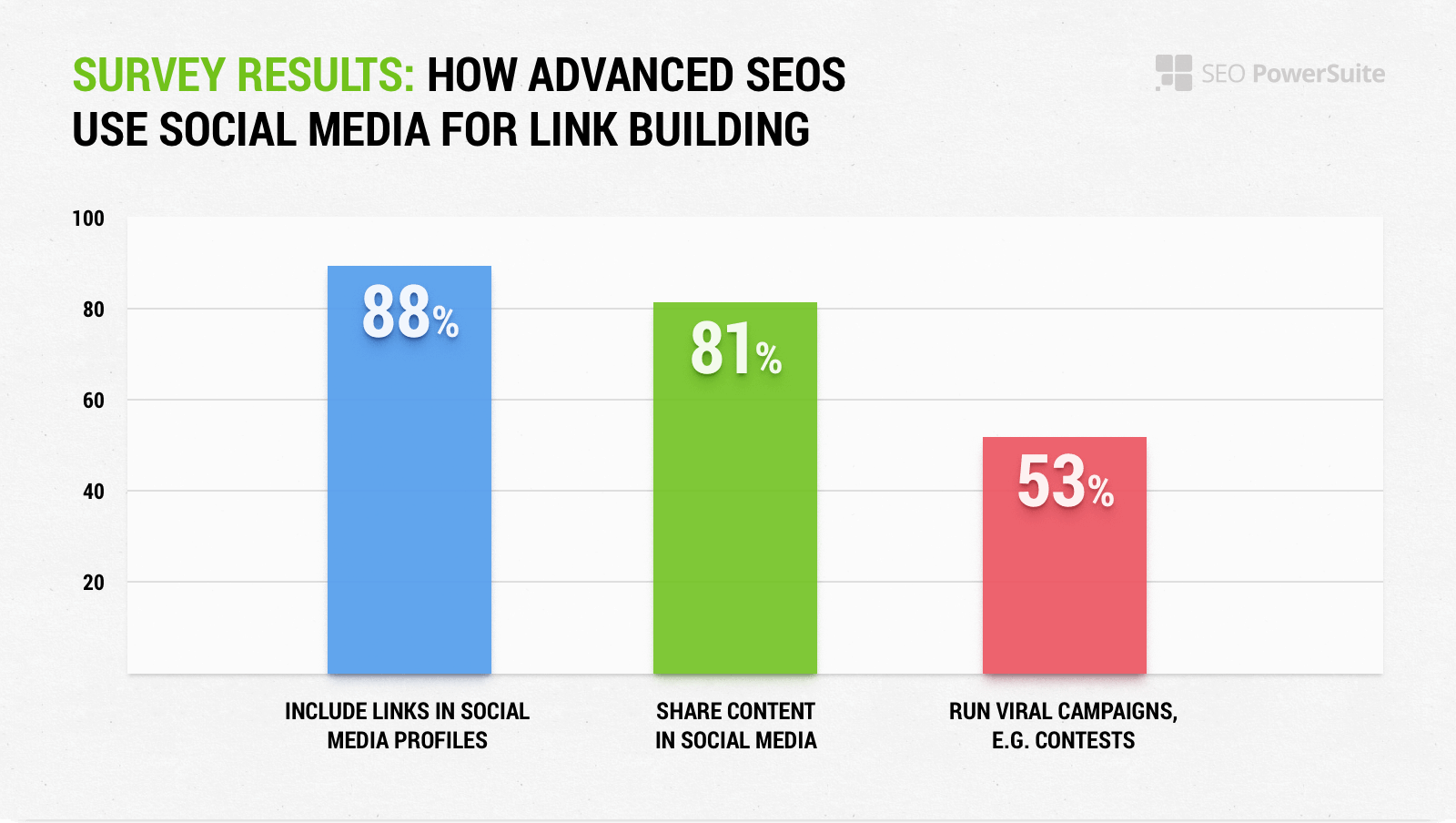 I've put up a map of links that you can gain from the major social media networks. I checked them for their "follow" attributes and advantages that you can harness. One has to keep an eye on those links – this data is quite time-sensitive.
Facebook.
When it comes to Facebook, there is practically no link juice, but it is still possible to get lots of opportunities for your website's visibility.
Link #1: Personal profile's About tab: Nofollow
Add your website link in the website field in the Contact and basic info, make it Public – in this case, even those people who are not logged in Facebook will see your link. After you save changes, you can see this info in the Overview.
It is also possible to link your FB profile page to the FB page of your employer (or your business page). It is internal linking, but it gives you more visibility.
Link #2: Page posts: Nofollow
Now Facebook links any reference to a domain.com. It means that when you publish something with a link to a website, it will be visible.
Even if you post something without a link to any article, you can add your website link as a kind of a signature. It works almost everywhere on Facebook: posts, videos, profiles, groups, and so on.
Link #3: Profile buttons: Nofollow
It is possible to add big blue buttons under your cover image on your Facebook page. You can make them work for you by including a link that leads to your website.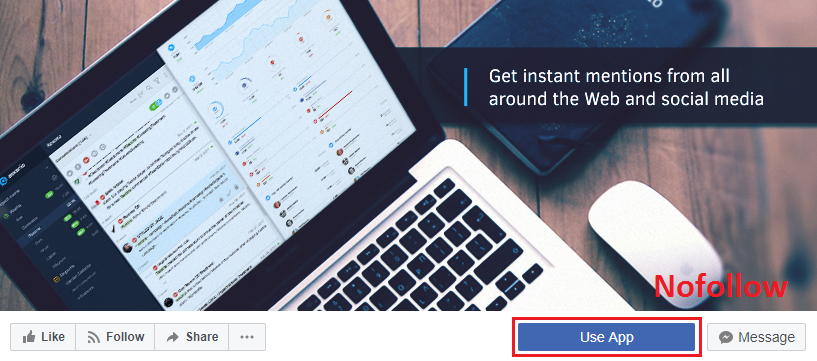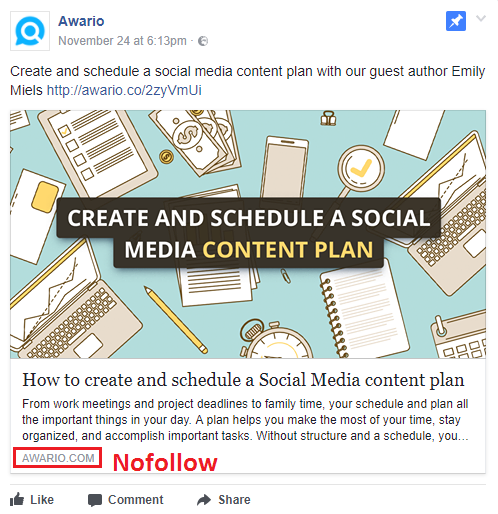 Link #4: Business page's About tab: Nofollow
Filling in the About tab of your business profile page gives you plenty of opportunities to link back to your website. The least you can do is to add your website – it will then appear on the Home page. Plus, add the links in the short description about your company: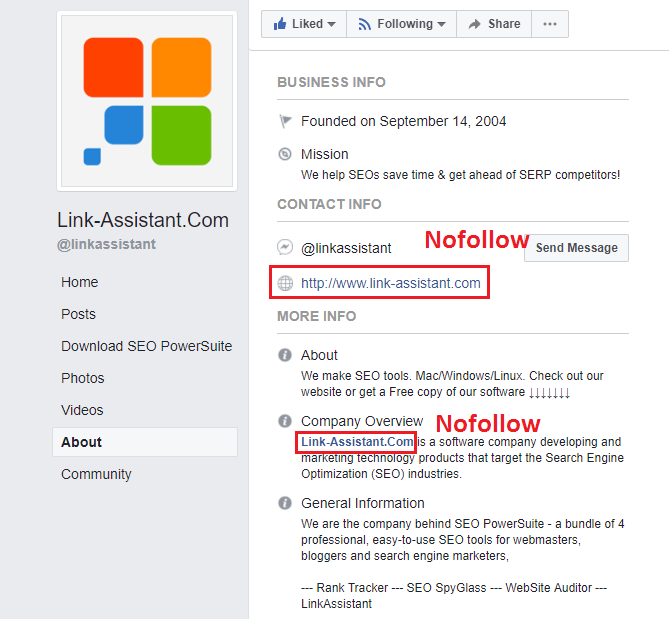 Link #5: Profile and cover photo: Nofollow
There is an opportunity to add the description when you upload both profile and cover photo. When someone clicks on this photo, it appears in the box where this description is visible. Thus, add a link there to your website's landing page or any page you would like to make more visible.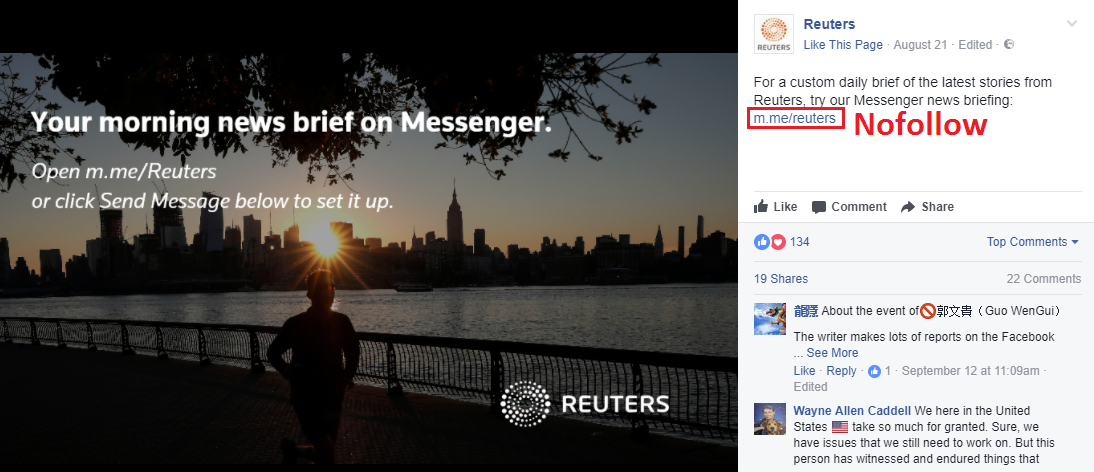 Instagram.
Not so long ago one could get just one link from this platform. However, there have been some positive changes in this field.
It is possible to put a link to your website in your profile's bio and leave it there at peace – anyway, it will have lots of visibility (including, at the desktop version). Or you can do a small trick. When you post something which can be conveniently accompanied by an external link, you can indicate that "more information can be found via the link in the bio" – and change links in your profile's bio according to the updates.
Link #2: Links in Stories: Nofollow
Until recently, there was no way to add a link in the Instagram post. It changed with the possibility to add one in Stories. First, it was available only for the verified accounts, then for the business accounts with 10k+ following. Now everyone has such an opportunity.
Don't miss our next analysis.
Subscribe to Awario blog to get social data analyses, case studies, and social listening how-tos in your inbox.
It is not ideal though as the link disappears together with the story after 24 hours. Plus, it is not that obvious to click – you have to swipe up to follow it. Thus, consider adding a strong call to action with the help of many tools that are available for Stories.
Twitter.
Twitter is also into nofollow, however, it gives a few opportunities for gaining traffic for your website.
Link #1: Website field: Nofollow
This is obvious. When a social media platform gives you the place to put in a website address, you should use it. When you enter your website in your Twitter account, it will be clickable.
It is also possible to add a clickable link in your bio, so together with a website field, you will have double visibility. This bio spot really matters because it shows up in the search results.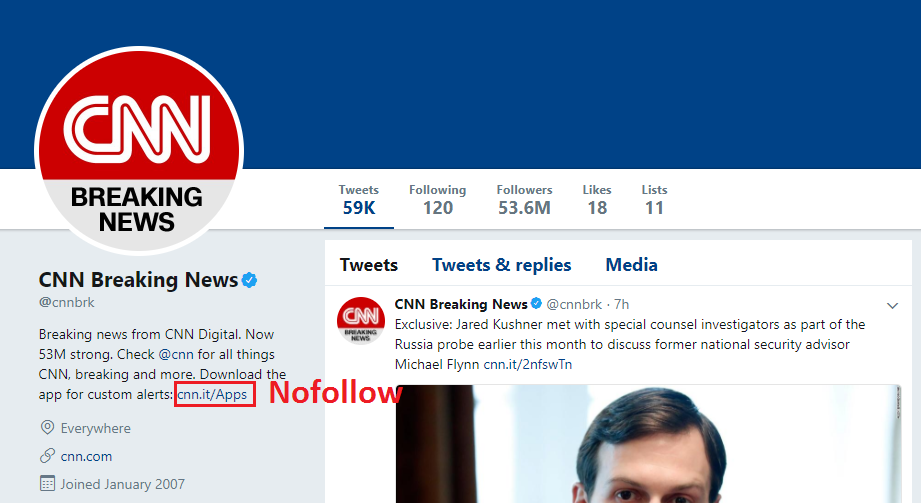 Link #3: Photo and Video Tweets: Nofollow
When you share photos and videos, they will come in boxes. Include a link to your website when sharing this kind of content. Once someone clicks on your tweet/photo or makes a retweet, your link will be right there: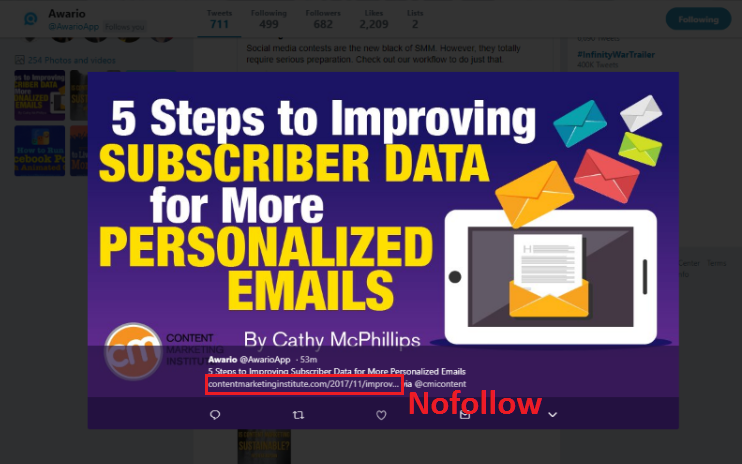 LinkedIn.
Even before taking into account the links it provides, I should say that LinkedIn is gold in terms of making you visible in the search results when someone looks up your name or the name of your company.
Link #1: Contact and personal info: Dofollow
This field in LinkedIn allows you to add up to three website links that will be shown in your profile. When I check the attributes of these links in the source code, I see that these links are surely dofollow: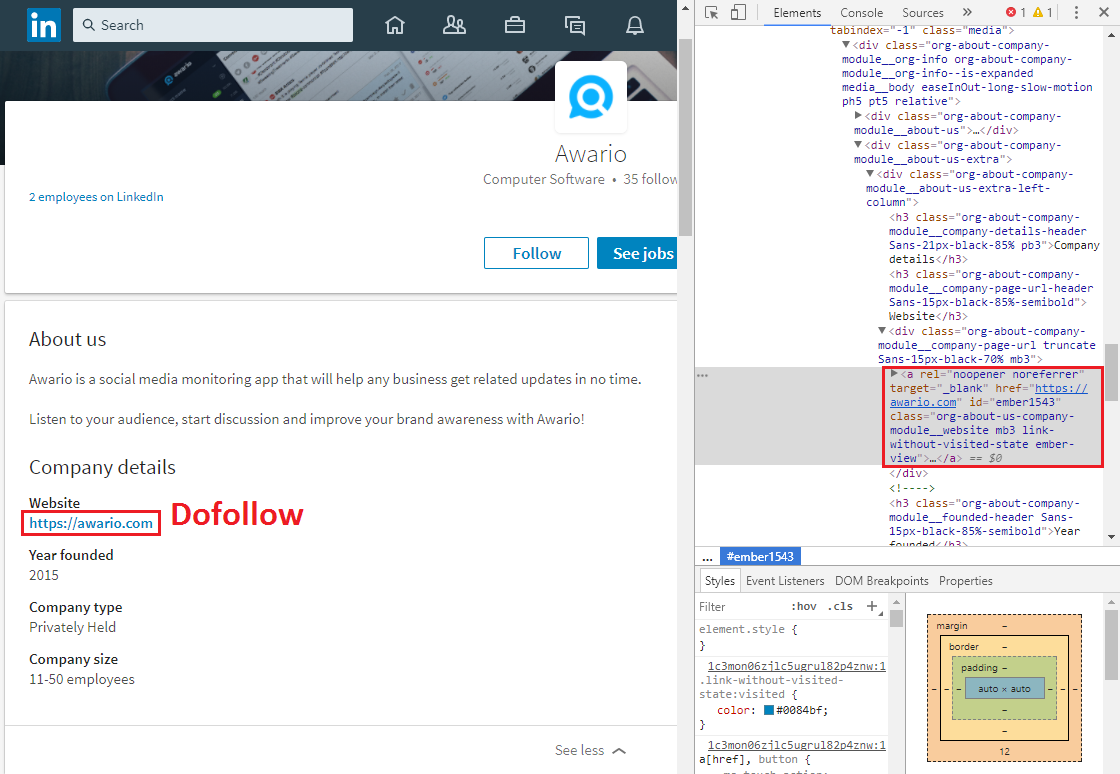 Link #2: Profile's publications: Dofollow
When you publish, share, or like something on LinkedIn, it is seen in your profile feed. Besides a very pleasant fact that all these links in your posts are dofollow, the publications are likely to rank high due to LinkedIn's own authority.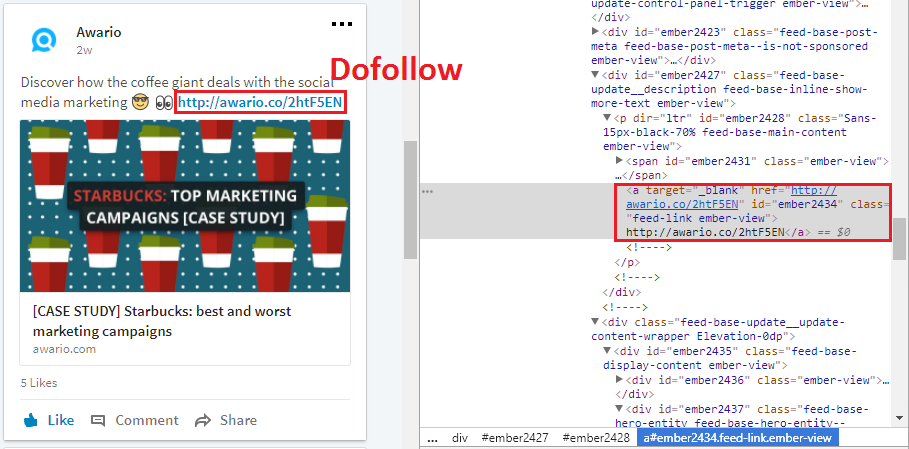 Link #3: Group's website: Nofollow
In case you own a LinkedIn group, it is possible to add a link to your website to the group information in the group settings. The information box "About this group" is also seen to those who haven't joined yet. You can add your website to this description, but it won't be linkable.
The bonus of having a group is that you can make group announcements via email to all the members of your group. Once a week, you have a full right to get in the inbox of people who haven't opted into your mailing list.


YouTube.
If YouTube is an important part of your business, you can use a few opportunities to drive traffic to your website from this source.
Link #1: About tab: Nofollow
It is possible to put a link to your website in the Description field, but it won't be linkable. A more convenient (and prominent) place for links to the sites and social media platforms is the Links field. What's more, once you linked all your resources to the YouTube channel, their linkable thumbnails will be also visible on the header image (and the neighborhood of the Subscribe button is giving the links a lot of attention). All these links are nofollow.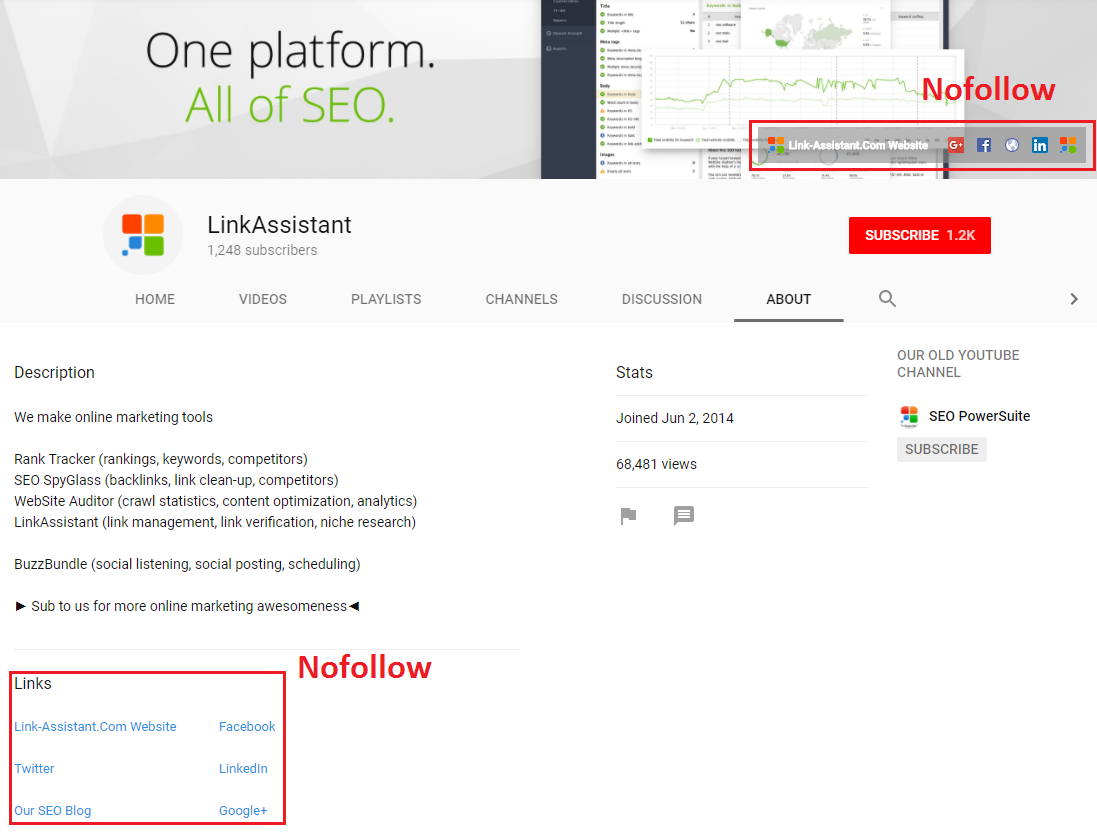 Link #2: Video description: Dofollow
YouTube allows you to add links to a video description. When I go to the source code to check whether these links are dofollow or nofollow, I see that it is definitely not "nofollow", as there isn't such an attribute in the code chunk.
However, it goes through a redirect that is not seen by crawlers. Thus, it is hard to say whether it passes any link juice. In any case, a link in the video description is an easy way for visibility increase. Plus, all the internal links in YouTube are dofollow.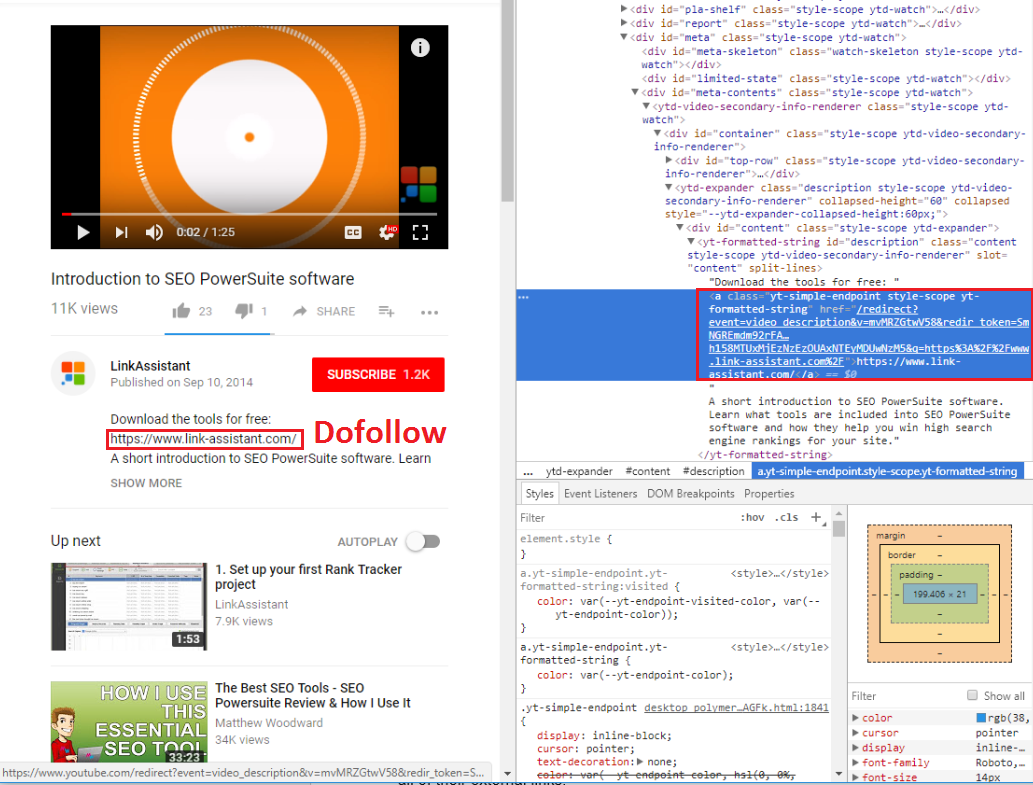 Link #3: Video comments: Dofollow
When commenting on any video, you can add any link to your website (if it is relevant, of course). As for its attribute in the source code, it also goes through a redirect (the same as with the video descriptions mentioned above).
Google+.
While almost all the social media platforms have chosen the path of nofollow, Google+ is full of surprises. Here is what I managed to find out.
Link #1: Sites in the About tab: Dofollow
When you put the link to your website or any resource related to you to the Sites field in the About tab in your profile, it will be dofollow: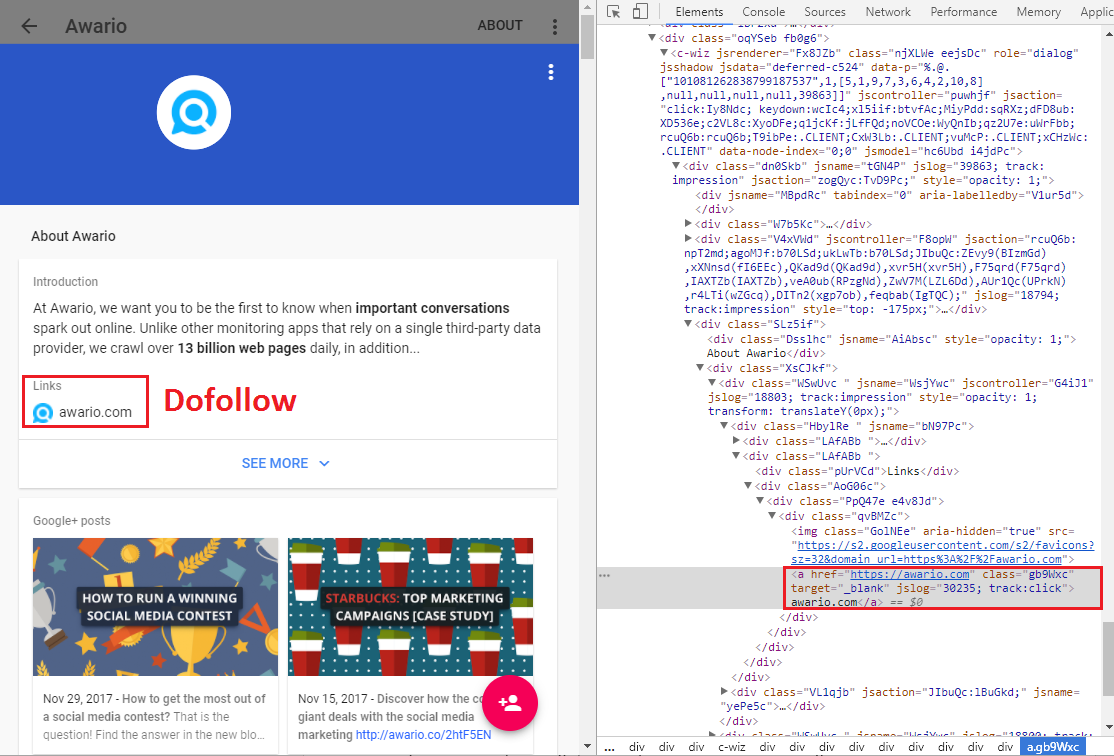 Link #2: Story in the About tab: Dofollow/Nofollow
You can easily put links in the Story field and make them clickable by creating hyperlinks. And this is where it gets interesting. For example, on the personal Google+ profile, all the links are dofollow: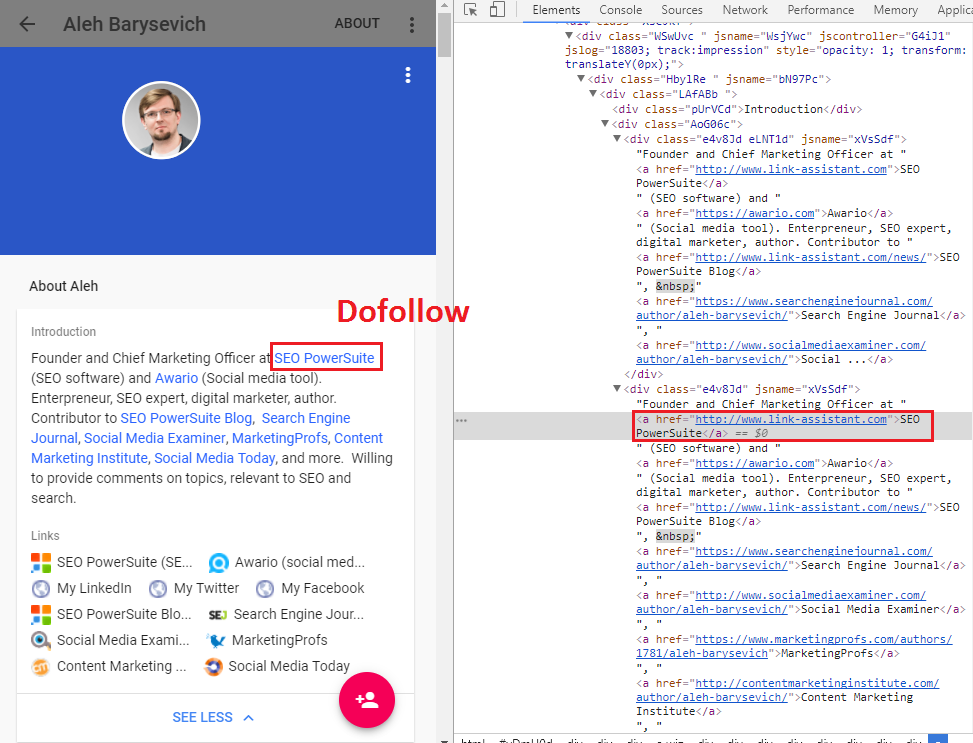 However, on the business profile, the same link will be nofollow: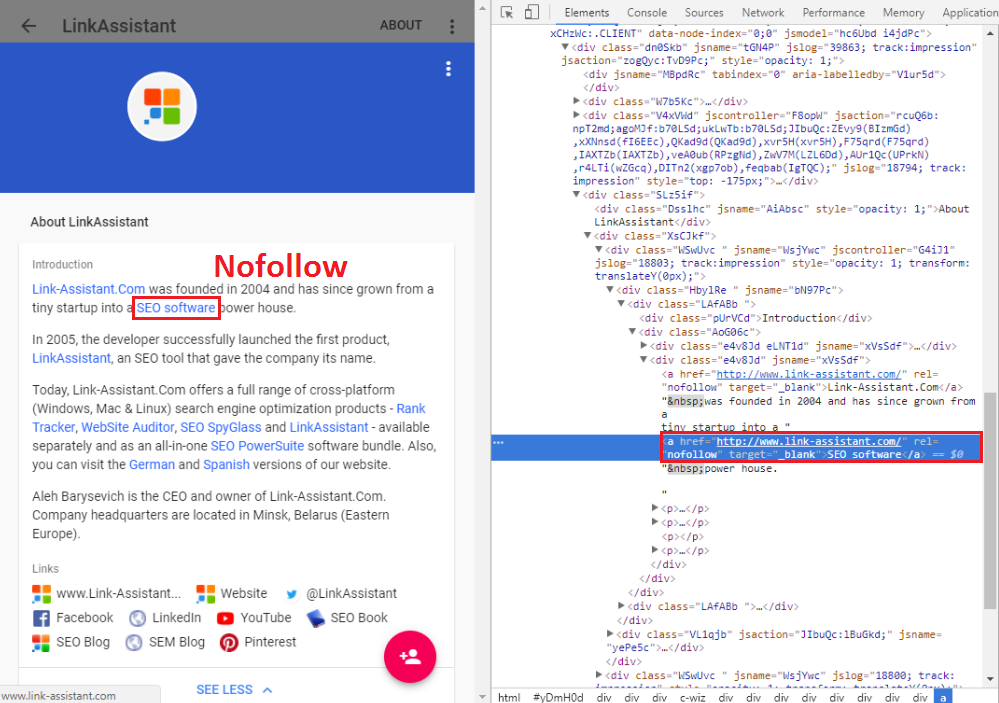 I've tested this for both personal and business profiles and observed the same thing for the bio description. What's more, I tried to put a new link in the bio of the business profile, and when I inspect it, it is dofollow (for the time being):

On the basis of this research it is safe to say that with time links in the bio description for business profiles become nofollow. But, for personal profiles, those links stay dofollow.
A couple of years ago, all the posts' links in Google+ became nofollow (internal links to other Google+ properties are still followed). It should not scare you: add links to your website in your posts to make it more visible and to drive traffic to it.
Pinterest.
In case you accompany your business with different categories of images, Pinterest is an ideal visual solution. It is not a goldmine for links, but still:
Link #1: Profile link: Dofollow
The only dofollow link that you can get from this platform is the one that you can put in the website field when editing your account. You have to verify your link to make it visible on your profile.

Link #2: Rich pin: Nofollow
Well, you can include the visible live link into your pin, but it will be internal "Pinned from" link. There is also a Visit button that actually leads to an external source but, as you have guessed, it is nofollow.

Reddit.
Reddit is a specific place to gain popularity and drive traffic back to your website. However, if you manage to do that, you should receive lots of attention, including, of Google. The only thing here being nofollow is the advertising links.
Link #1: Publications: Dofollow
Reddit seems unperturbed by the spam worries like other social platforms. Thus, if you make a publication to Reddit, it will be shown on the feed as a link, clicking which users are forwarded to the original source. These links have a dofollow attribute.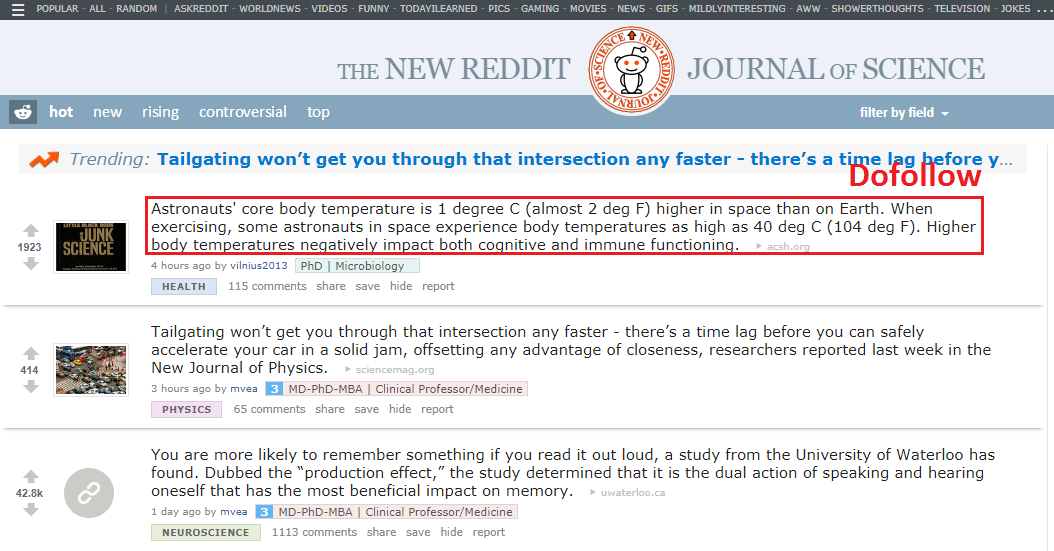 Link #2: Comments: Dofollow/Nofollow
Basically, Reddit consists of comments. So comments here are rather treated as posts, with most links being dofollow. However, all the content is moderated, and if a part of it does not comply with the comment rules in this or that community, the comment can be removed. Plus, occasionally I see a nofollow attribute for the links (non-ad) in the comments, but it is more or less rare.

I hope that this investigation of mine will be useful for your SEO and social strategy. The main conclusion that we can make after analyzing all those links is that the social media platforms have different approaches to dofollow and nofollow links. Whatever approach is, the strategy for link-building via social media should not be limited to just this attribute. Social media is all about sharing and connecting with people that can lead to engaging large audiences and making content viral.
Do you use social media platforms for link-building? Have you found any more sweet spots for your link-building SEO-strategy? Share your tips in the comments!