10 examples of Valentine's Day campaigns any brand can learn from
For some companies, the holiday season ends at New Year's. They pack away pumpkin candies, Christmas trees, Santa Clauses, breath in, breath out, and get back to normal everyday marketing. The closer it gets to February, 14th - another great commercialised holiday - the more they feel like they're missing out. But for one reason or another, these brands can't simply paint their stores pink, give out candies, or start selling jewellery out of nowhere. And what's left?
If you've always wanted to jump in on Valentine's marketing bandwagon, but weren't sure how to do that, this post is for you.
If you've never wanted to jump in on Valentine's marketing bandwagon, but wouldn't mind looking at the creative and fun marketing campaigns anyway, you can read the post, too.
I bet most people are irritated by the classic Valentine's Day ads. Really, how many of us get to sit in a perfect outfit next to a perfect fireplace and receive a ridiculously expensive gift from a special someone? Usually jewellery, a car, or a Bora-Bora getaway? These ads make people feel that they are not rich enough, not loved enough, or, God forbid, SINGLE (on a Valentine's Day!). While making people feel "not good enough" and making them compensate for it by buying stuff is certainly a way to get sales, it's not a suitable one for many industries. Not to mention, unethical.
So what can other industries do? Make fun of these ads! Thus, engaging the customers, earning people's love and respect, and associating their products with positive emotions. Like the Dairy Queen TV commercial did in 2015.
It's memorable, it's funny, it shows the product in the most appealing way. And think about it, so many products could be on the ice-cream's place! Most unsuitable ones would make it even funnier and more memorable.
So you'd imagine that couples are quite happy on Valentine's Day. Romance, presents, a bit of pressure, sure, but that comes with many holidays, and generally people still enjoy them. You'd also imagine couples would want to be together on Valentine's Day. Well… not the Brits. Deliveroo did a "third wheel" survey questioning 2000 adults, and found out that 37% of couples would actually quite enjoy having a third person at the dinner table. I don't guarantee the scientific validity of the survey, but that does sound a lot like Britain! Based on their results, Deliveroo did an ad that's amazing in all possible ways.
It also gives you a pretty good nudge on what to do on your own Valentine's. Just take your soulmate, your lonely best friend, and order some food. Isn't it the perfect way to spend an evening anyway?
Start monitoring your brand today.
You should've been doing it yesterday – but the next best time is now with Awario.
Burger King and McDonald's have always been rivals and always will be. I hope so at least, because what are we without fast food ads? Both corporations have something the other one wished they've thought of first: McDonald's has Happy Meal. Burger King has the Adults Meal.
Yes, that's exactly what Burger King in Israel came up with for Valentine's Day of 2017. It makes you wonder which meal is actually a happier one.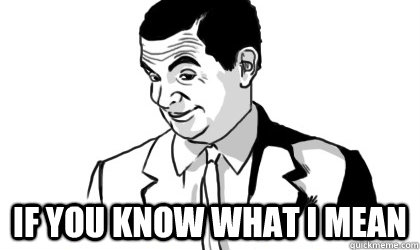 The offer was available from 6 pm and also included two Whoppers, 2 packs of french fries, and 2 beers. The reaction was mixed, but as you'd predict, the brand got coverage everywhere from Independence.co.uk to CNBC. The ad, which appeared on Burger King Israel's Facebook page, has been watched more than 150,000 times. There's also a YouTube video. Of course there is:
We don't know how much Burger King's sales increased on Valentine's Day. But wouldn't you buy that simply out of curiosity if it was in your town?
4. Woolworths (2017)
On a more tame (thank God) note, Woolworths Supermarket made a user-generated Valentine's ad for 2017.
It celebrates all kinds of love (between friends and families as well as couples), which is beautiful, and also appealing to a much wider audience than if they targeted couples only. The ad is quite traditional, but it does make you tear up and crack a smile without thinking "Ughh not this Valentine's BS again"... And it's user-generated, which makes it much more personal, and helps build trust with customers. Basically, a good example of how it should be done if you don't want to get all creative and crazy and controversial.
Sometimes all you need is simplicity and communication. Coles Supermarkets jumped into Social Media Marketing for Valentine's Day to prove they need nothing fancy to boost their social media engagement massively and earn exposure from one simple, yet powerful post. All they asked was which kind of bouquet would their customers prefer on the day: rose bouquet, strawberry bouquet or a bacon one?
This gathered 1.9 million views, 55k likes, and 1,757 shares. Even more important is that the social media managers took time to answer every comment on the post. I believe primarily that was the thing to make the campaign that successful.
Remember, you don't necessarily need a video budget to make a creative campaign. A relevant question, an image, and effective communication can do just as well.
Omaze is a platform for charities to raise money. Sure, love associates with charities and love for everyone, too, so it makes sense for them to take advantage of the holiday. In 2016, they were raising money for the W.E. CAN LEAD charity. What Omaze did was hire Idris Elba to talk to kids about love and dating, and it's hilarious.
I'm sure you're thinking that "Well, if I could afford Idris Elba…" I agree, he's adorable and talented and famous. However, watch the video: it's not him who makes it gold - it's the kids. The perception of love, dating, and relationship is so ridiculously funny at that age, you just have to ask to get the video that is doomed to go viral. It's also spontaneous, not over-produced, and just heartwarming.
So, thinking of what to do for Valentine's? Ask kids. They'll make you think outside the box.
Another social media marketing campaign that's really thought through and undoubtedly effective is the #chooselove one by Revlon from 2016. Revlon asked women around the world to show how they "choose love" by uploading photos of themselves blowing kisses and tagging someone special to 'pass it on' using the #chooselove hashtag. Revlon promised that some of the consumers could even find themselves featured on Revlon's website and/or social pages.
It wasn't just social. Being a global brand, Revlon included TV, prints, celebrities and more celebrities. However, it's their social efforts that made the campaign engaging. It's cute, it invites people to take selfies, which appeals to their desire to show off on social media. It makes it easy to go viral as people have to tag their friends as a part of the campaign. It's basically the working standard of SMM.
Wanna follow along?
Grab Awario's free trial and check the efficiency of your holiday campaigns
8. KFC (2012)
Never have I ever said, "let's forget about digital marketing" on this blog. But let's do it, for a minute, and go back to the good old creativity of KFC in 2012. What they did was simple, low-budget, and romantic: they allowed customers to request a song on their date in KFC. It's like in the old movies: it's a beautiful idea and almost compensates for the fact that the date is in a fast-food restaurant. Customers could go online to choose a day/time and location, KFC promised to play their chosen song on their visit to make their date special. Unfortunately, that happened in Asia only, and we'll never know why.

The idea is gold, however. A bit of social media promotion, and any cafe/restaurant will be fully booked.
Enjoying the post? There's more.
Sign up to receive one email a week with exclusive, actionable tips on social media and digital marketing.
Love is everywhere, Tesco believes. And Tesco is right, at least in terms of marketing. How do you not single out singletons on Valentine's? How do you make everyone smile? How do you keep up the brand voice, which in their case is light-hearted and even a bit childish and would allow neither epic love stories nor sex toys?
What Tesco did was introduce funny e-cards on social media for people to share. They also made a video about how couples met in Tesco. They didn't promote it much, so it doesn't look overdone or too pushy. It doesn't even imply you should buy in Tesco because some people met while working on the counter.
It's sweet and in the Valentine's Day spirit nevertheless.
Deadpool's pre-Valentine's craze is probably the best thing that has ever happened in marketing, at least in February. As if it's not enough that Deadpool - a hilarious and filthy superhero movie - was released on the day of hearts and candles, they kept posting videos like this:
and tweets like this: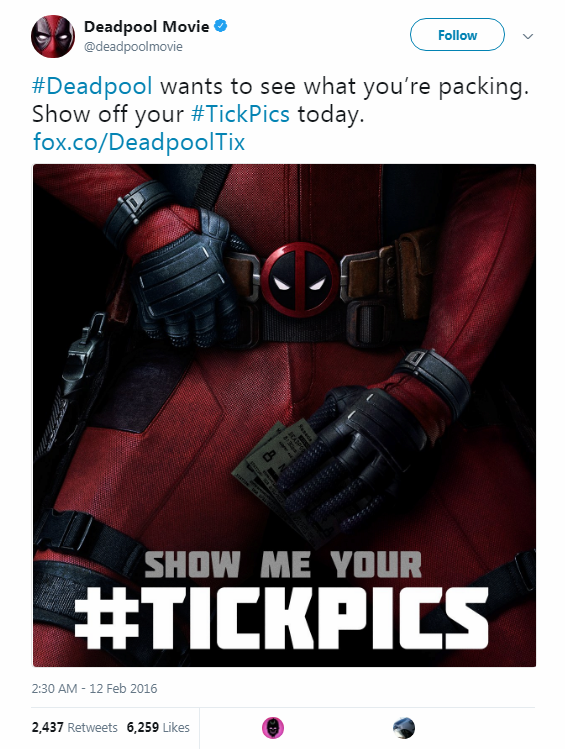 The campaign, the release date - everything worked extremely well for Deadpool. Think about it, the comedy is the highest-grossing X-Men film and the highest-grossing worldwide R-rated film of all time (surpassing The Matrix Reloaded's $742 million). They might've destroyed some couples that went to the movie after seeing this poster: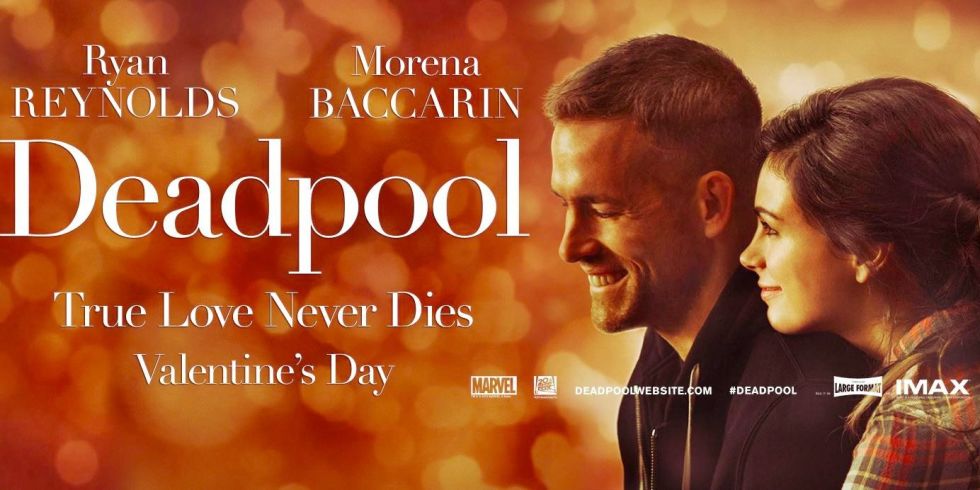 and thinking it's a romcom… But then they probably weren't destined to be together anyway.
---
Key takeaways:
So, what should a brand do on Valentine's if they aren't selling candies, jewellery or flowers? Let's draw some conclusions from the campaigns above:
1. Make a parody: steal the thunder of the aforementioned types of companies.
2. Think about singletons as well as couples. Remember that love can be for a friend, parents, children, pets, hobbies, society…
3. Go controversial (in a sexy way).
4. Employ user-generated content whenever you can.
Do you make anything special out of your business for St. Valentine's? If so, what do you do? Please share your thoughts in the comment section below!