10 tools that simplify the life of a Social Media Manager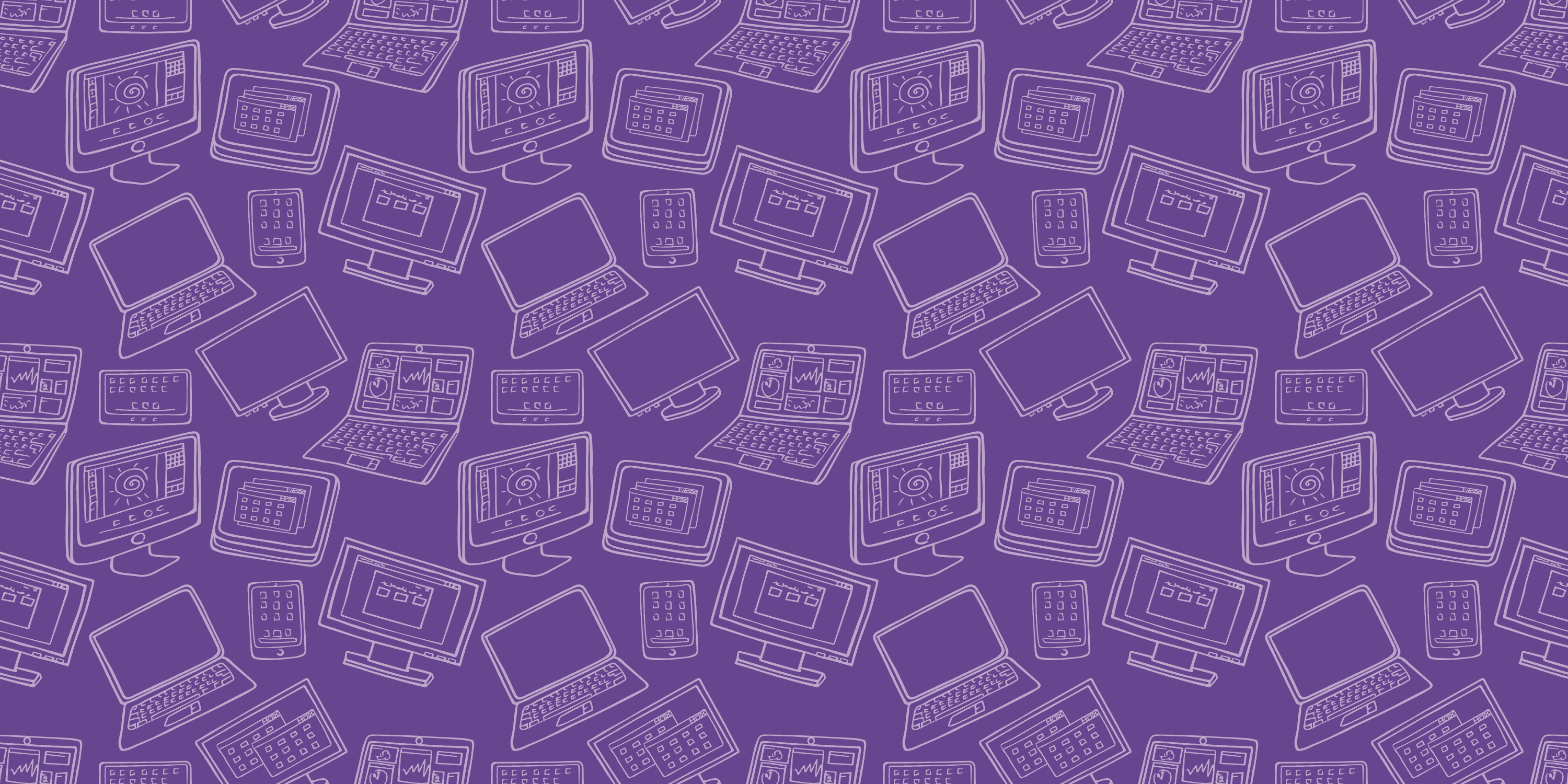 This post is for Social Media Managers, digital marketers responsible for social media as well as other forms of marketing, and small business owners that have to deal with social media on their own (my sympathies). I won't cover expensive tools that are aimed at large businesses with serious social media teams. The tools on this list are all affordable, aimed at small- or medium-sized businesses, with a quick learning curve and no coding involved. Some of them are also mutually exclusive, so in no way using all of them will simplify your life. Choosing the ones that work for you out of this list, however, will. Let's get to it.

Content is extremely important for engagement on social media, lead generation, SEO, and what not. Every good social strategy requires new, interesting, relevant content all the time. No matter how creative and inspired you are, you run out of ideas regularly. The standard, time-consuming approach is to go through all social pages or blogs of your known competitors and content aggregation websites manually, and finally, after a couple of hours, get a couple of fresh ideas.
BuzzSumo does the following: it analyzes which content performs best for any given topic or competitor. It shows you a list of proven content ideas in a couple of seconds. It looks like this:
You can filter the content by type, if you want to share a video or an infographic, for example. The app ensures your content is fresh, diverse, and doesn't require any research. Beautiful, isn't it?
MeetEdgar goes even further than that in its time-saving advantages. It positions itself as a scheduling tool that manages itself. All you have to do is pick topics you're interested in. For example, "humor" if you want your page to be fun and engaging on Fridays. Once you've chosen your favorite topics and the days for posts to be published, you never have to go back to this again. MeetEdgar doesn't need your constant checking, or you adding new content, or anything at all.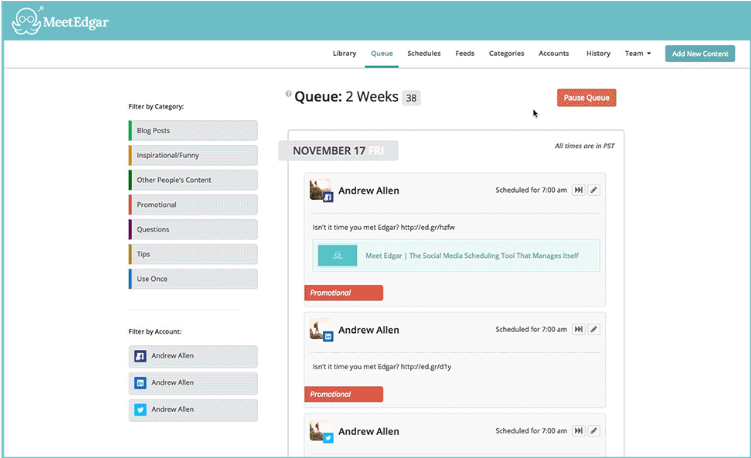 It will go on forever until you stop it. When the app runs out of things to post it starts reposting your old content. With the currently tiny reach of social media posts, it's only for the better.
IFTTT (stands for If This, Then That) is an impressive tool that works a bit like magic. Its mission, which sounds rather simple, is to connect all apps and devices you use. It does things like:
You can see it's fun and useful for literally everyone, not just people involved in social media marketing. It's extremely customizable: depending on the apps you use, you can automate the whole strings of SMM. For example, when you can update automatically your Twitter profile when your Facebook profile changes, add new Twitter followers to a Google spreadsheet, post Instagram photos as Twitter photos, welcome new members to your Facebook group.
Invest once in connecting all things you need in the best way, and you'll be happy for a very, very long time with how things work without your involvement.
Buffer is one of the most popular scheduling tools. It doesn't find content by itself, but it publishes from one dashboard to different major social media platforms (Facebook, Instagram, Twitter, LinkedIn, Pinterest, and Google Plus). You can schedule posts for a specific time, or you can just add posts to a Buffer queue. The app ensures all your social media platforms are covered, you haven't forgot about anything, and you don't have to log in to all of them just to post the same article.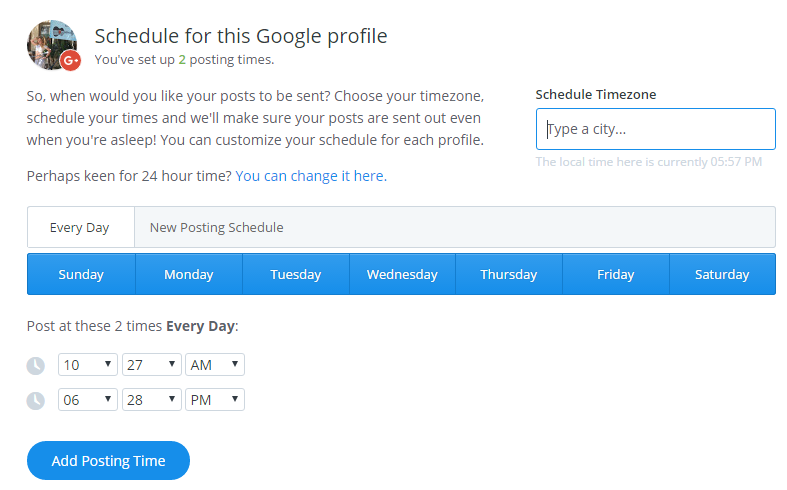 What if you already use Buffer (as so many people do) but you got really excited about MeetEdgar as not wasting time on finding good content is so good? Try Quuu. Quuu is integrated with Buffer (and also with HubSpot), and there's a team behind it hand-picking relevant, exciting, engaging content. No program can do exactly what a team of thoughtful people can, so the quality of Quuu's content is understandably better than that of other similar tools. However, you can still choose whether to double-check content or trust their choice.

As said before, content strategy is one of the most important pieces of digital marketing. This tool definitely helps do it right.
Now I'm aware you're on the Awario blog, so you've probably heard about the tool. But I just can't make this list and not include our own tool that we also use every day.
While most tools described above are dealing with simplifying posting, Awario simplifies engaging and keeping track of what's already there about your brand on social media (and the Web). So, for example, instead of checking for notifications on all social media platforms, review sites, and setting up Google Alerts for everything else (which we know doesn't work at all anymore), you just get all mentions of your brand in the Awario dashboard (the ones with the handle/hashtag and the ones without).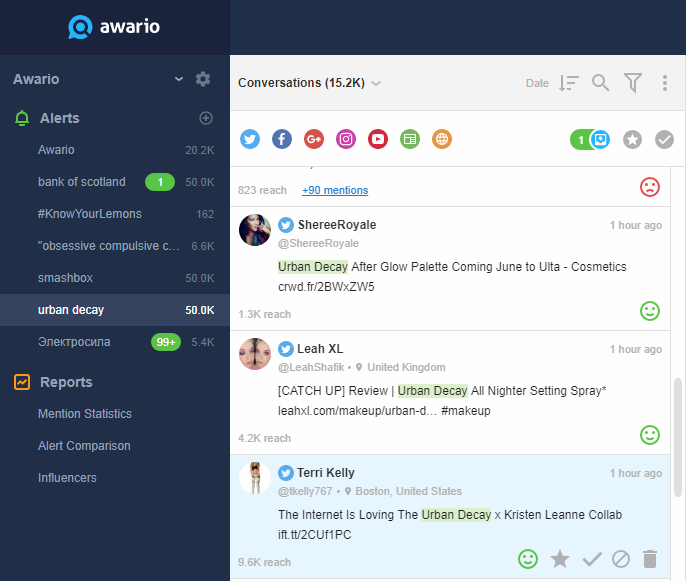 You can reply to any mentions you want right from the dashboard and easily switch between accounts (e.g., reply to important mentions from your CEO account and to less important ones from your own). Sign up for a trial here: it's free to try and takes 2 seconds to set up.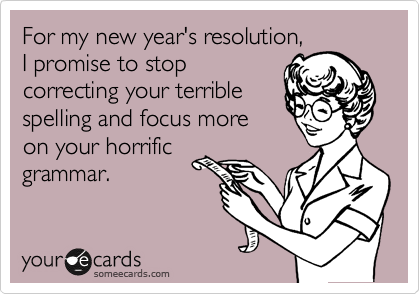 Marketers write a lot - from social media posts and emails to lengthy how-tos and blog posts. It's best to have someone proofread all of your writings, but it's not always possible. To avoid grammatical, spelling, and punctuation mistakes, it's best to use Grammarly. It's a Chrome extension, and it checks the text instantly. While it's not 100% reliable, it will make you notice silly mistakes that are easily avoided.
As Alfred Lua from Buffer points out, all marketers in small businesses are also part-time designers. They have to know the main design concepts; they design social media images, blog images, email templates, and more. If you've been doing things like that for a while and have a basic understanding of design, try Sketch. It's a Photoshop alternative. It's powerful, intuitive, and is preferred by many as a tool of choice. However, it's for Mac users only.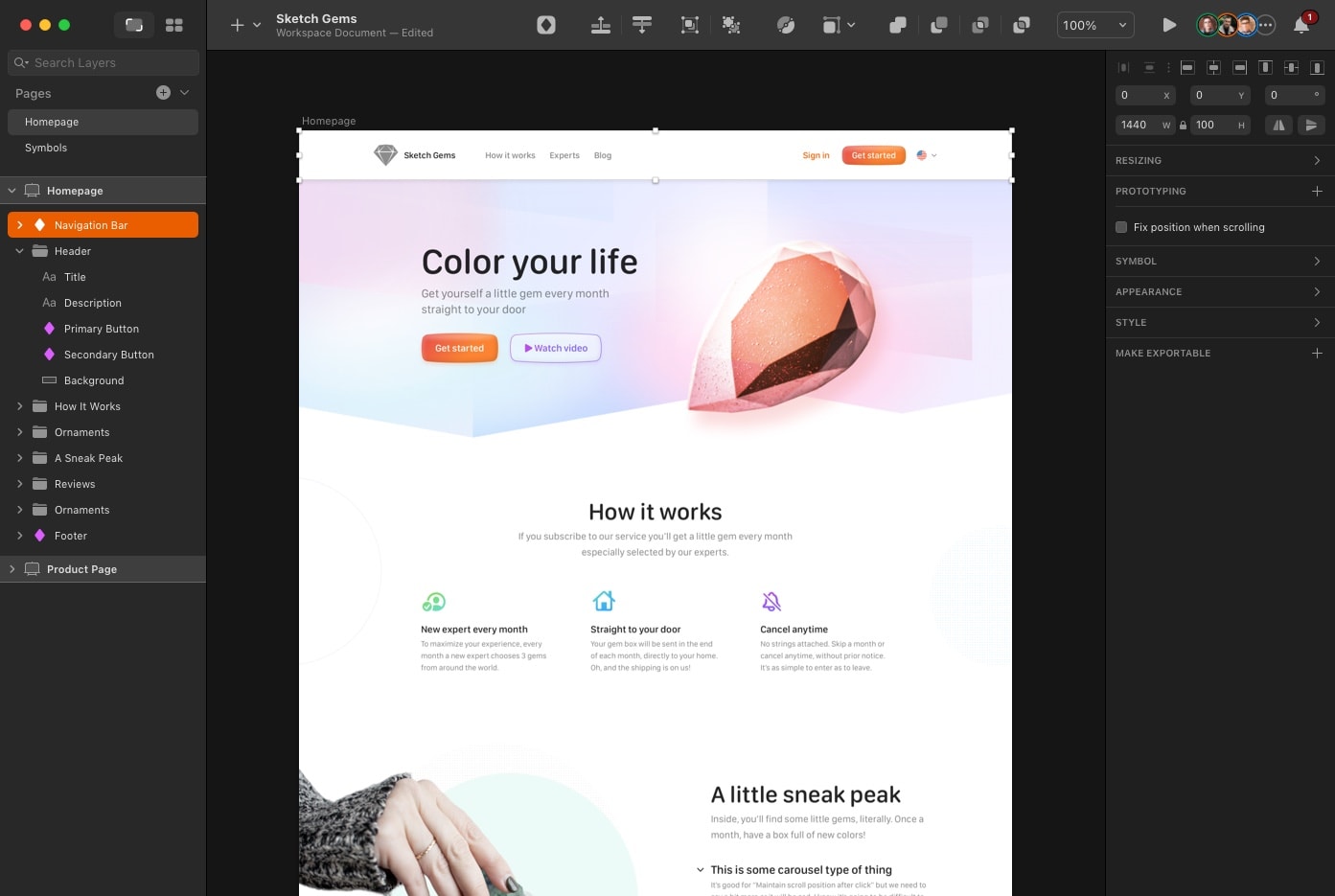 If you're not that into learning design, try Canva. It lets users access over a million photographs, graphics, and fonts and is used by non-designers as well as professionals. It's very easy to learn, even if you have absolutely no background. It has a wider use than Photoshop or Sketch: it can create graphics for presentations, posters for marketing campaigns, visual charts, and so on. And works for both Mac and PC.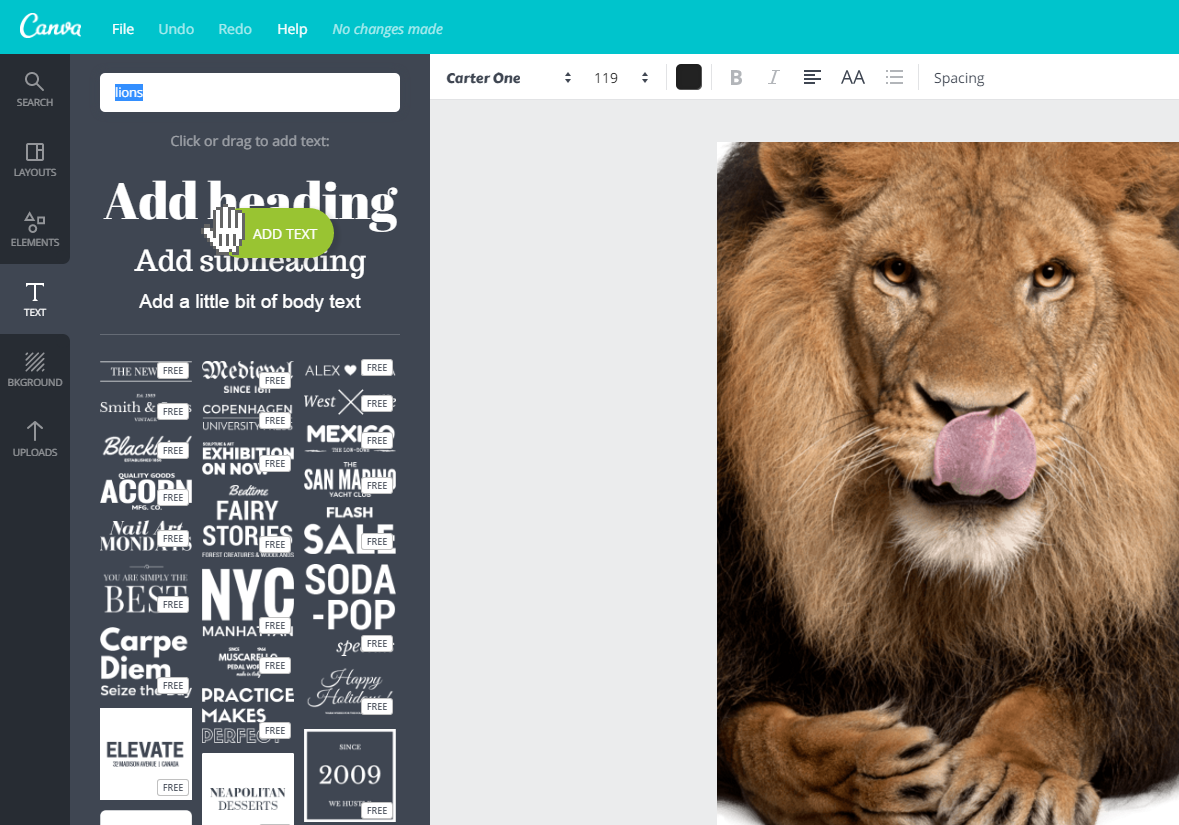 Starting with videos is barely avoidable this year. Videos aren't applicable to every business, but for most it's becoming the Philosopher's Stone of marketing. Some predict that by 2019, video will account for 80% of all consumer internet traffic.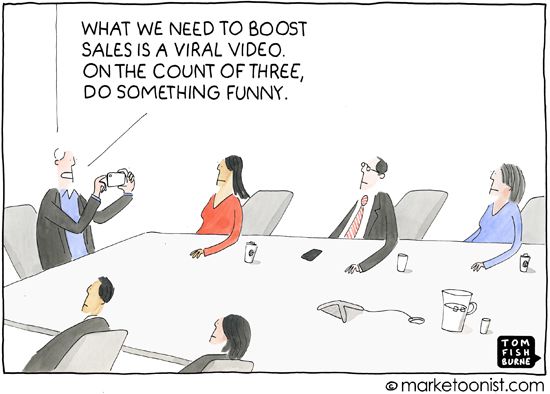 So, what if you're not a cameraman at heart and don't have all the necessary skills and equipment? Try Animoto. It's a tool for everyone, from families to marketing professionals, and it's sort of a compromise tool if you can't afford doing proper videos at this point. Animoto creates slideshare based videos meaning your final production could consist of elements like images, video clips, voice, and text overlay.
Its pricing scheme is a bit confusing, so be careful while trying it out. Otherwise, it's a praised, easy to use, and very effective tool for social media marketers especially.
We live in exciting times: useful and creative software is all around us. And while this was a list of my favorites, there's definitely more to try.
Are there any tools you'd recommend? Have you tried any from this list? Let me know in the comments!