5 conversion tricks to get more Social Media traffic

You may not be surprised that nowadays social media is the top source of all website referral traffic. On average people spend 144 minutes per day on social media, but in some places in the world, they spend far more time. The wonder is that the average time spent on social media beats time spent socializing, drinking, getting cleaned up, and eating.
As social media marketers, we realize the value of social media. Unfortunately, it's not so easy to drive conversions on social media as the majority of users are mostly lurkers. According to this research, only 0.71 % of social media traffic converts are 2.5 times less effective than search engine traffic.
No one comes to Facebook or Instagram to buy a house. While users who type "buy a house" into the search box on Google are most likely to perform a particular action. In this regard, you should apply different conversion optimization strategies to drive more incoming traffic from social media.
Let's dive deep into a few conversion tips that can work for you.
1. Retarget your repeat customers
For a lot of small businesses, it's key to focus on getting new customers. They underestimate the possibility of re-engaging their previous customers. This study shows that it's cheaper to retain existing customers than to bring new customers. Moreover, small businesses have a 60 to 70 % chance of selling to repeat customers while the chance of selling to new customers makes up only 5% to 20%.
Retargeting your previous customers shouldn't be overlooked if you want to get more traffic and sales. Any user experience can be restored by building retargeting campaigns.
The best way to do that is to use the Facebook advertising platform. For that, you can use the Facebook pixel and build your ads that are automatically shown to people who previously took some type of action (for example, purchased from your brand or downloaded your guide).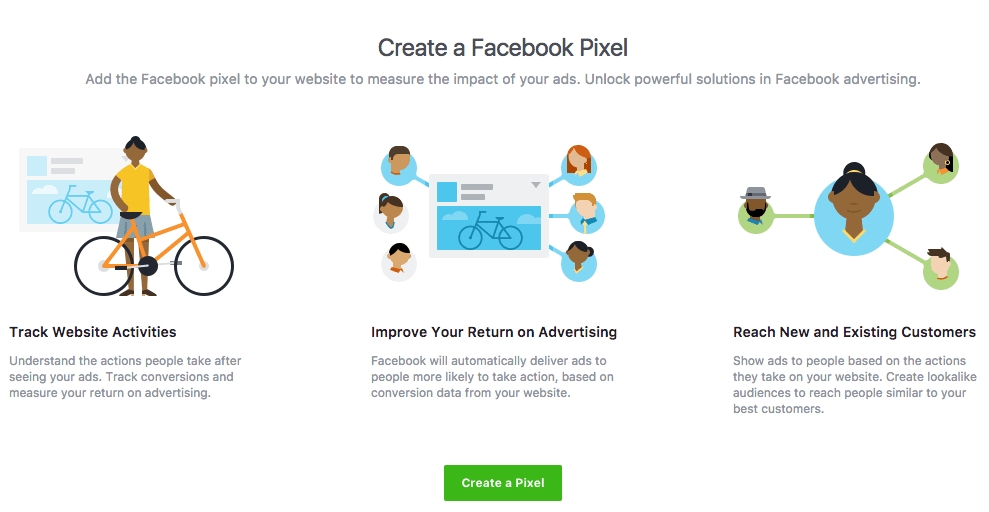 Once you've implemented this retargeting pixel on the relevant pages you want to remarket with, more traffic and conversions will happen on your website. Here is a great retargeting example from ModCloth: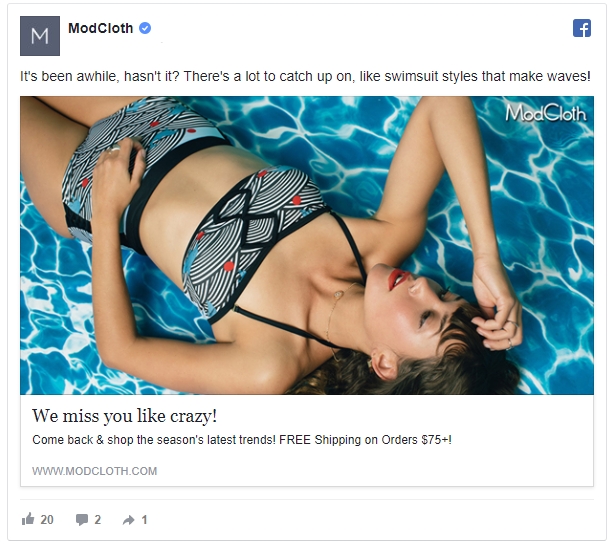 Another way to re-engage visitors who have previously converted is to retarget them on your own website by using the Finteza retargeting feature. For example, you can display optimized ads to the users who have recently visited your product page, have taken any kind of action, or have created an account. The Finteza retargeting option can help interested customers to complete the conversion action and increase ROI.
2. Stand out with seasonal content
One of the most effective ways to stand out from the competition and get more traffic is to revitalize your social media campaign with seasonal content marketing. When a hot season is on the way, a lot of people are interested in taking some kind of action even if they aren't planning to act.
Seasonality is a great way for small businesses to drive interest at strategic points. Once you begin reviewing seasonal trends, you can figure out when the interest starts to peak and you can be surprised at a hold of many majestic creatures to start with.
For example, Mirman Markovits & Landau revealed a large peak of car accidents during the summer driving season and a very strong peak of tax attorneys in April. Thanks to these trends, they created a series of blog posts on social media resulting in blog traffic by 200%.
The power of seasonality should be used in social media marketing. One of the greatest examples is Starbucks that is a dab hand at seasonal marketing. They keep preparing their Pumpkin Spice Latte in early September and their Toasted White Chocolate Mocha near Christmas time. Moreover, their seasonal offers are always different depending on the country to better connect with their customers and meet their traditions.
To stay more organized before the holidays are upon you, you can use social media editorial calendars like CoSchedule to manage seasonal marketing campaigns for your social media ahead of time. Once you schedule your campaigns months ahead, you will be notified of approaching seasonal trends to come up with additional social updates if required.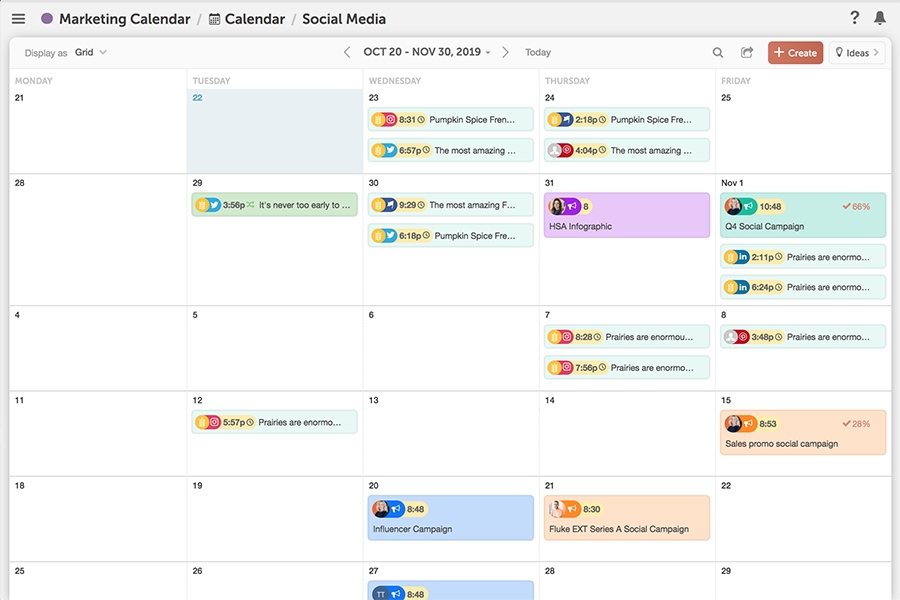 3. Diversify your CTAs
As I mentioned earlier, social media users are lurkers. It's not so easy to persuade someone to download your guide for free or join a webinar for free on Facebook or other social media channels. If you want to rekindle interest with social media users, you need to create engaging and seductive copy for them including more creativity and experimentation.
The best way to do that is to get started with your CTA wording and placement. It's human nature to know what you should do next.
So, write conversion-oriented content that helps people to answer important questions and gives them one simple action to do. For getting more inspiration, try SE Ranking to find action words and high-performing keywords to create your actionable piece of content.
To drive more traffic and leads, make full use of visual content for your on-page CTAs. Using tools like Canva can help you put together the most effective visual assets.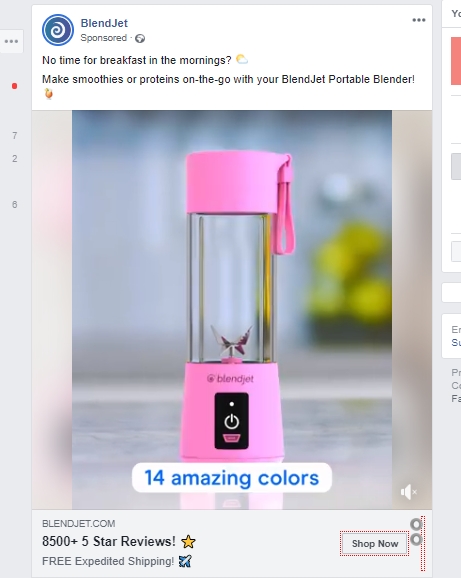 According to Jessica King's words, it seems difficult to get more people to open your emails. Our subscriber list is not increasing with speed once it did. Today more and more users hate opt-in forms and ignore them at all. To shake things up, it is important to diversify your opt-in forms.
These days more website owners find it challenging to get anyone's email address. Adding more creativity and experimentation will grow your email list. For example, hosting a free giveaway or offering exclusive content will make people interested in joining your mailing list. This approach netted Cedar Creek Productions who created the "You'll hear it here first" campaign using social media more than 2 000 new email subscribers.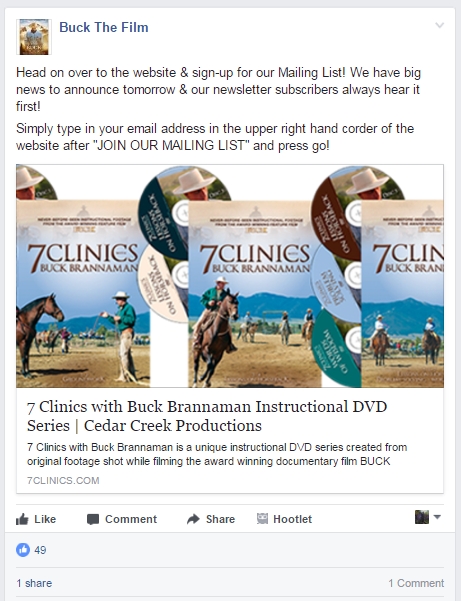 4. Automate conversations with chatbots
Today, a lot of small businesses use chatbots as the preferred communication style as they provide instant customer service, advertising, and product recommendation. To be competitive in the modern business world, you should automate conversations using chatbots. They can be a great way to benefit from the AI trend and improve the lives of your potential customers.
Here are some more benefits chatbots can bring to your business:
Save your time and money. You don't need to hire an employee to manage social messages requiring a response from a brand.

Generate more traffic and leads. Chatbots can effectively gather the necessary information to better serve your potential customers.

Improve user experiences. By personalizing questions chatbots can ask further and reveal more about customers' needs and issues. Being helpful in this way can create a better user experience.

Get customer service around the clock. A lot of customers can't wait and want to get instant responses to their questions, and chatbots can quickly provide that at any time in an emergency or offline situation.​
You can use some advanced tools like Tidio to engage your audience on social media with Facebook Messenger chatbots. It's easy to build them and analyze your chatbot's ideas in the app.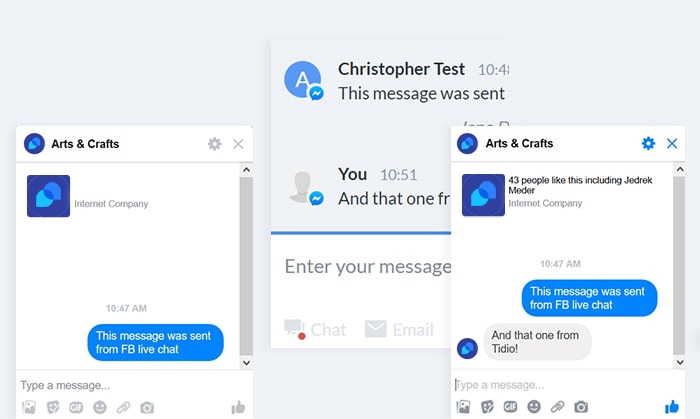 5. Create shareable assets
Whether you want to drive social media traffic or promote your social media advertising campaign, it's important to represent your business in the best light. But there is one catch you should take into account in most niches. Don't try to sell right away. People don't like being sold to. Instead, engage and build their interest first.
For example, if you sell your service that costs around $500, you need to come up with secondary assets to engage your social media users and gather more data before selling to them. Here are some great ideas of shareable secondary assets:
Create an informative tutorial, guide, or whitepaper describing a real user problem and developing a paid solution.

Run a free webinar or online course that can persuade people to upsell, for example, access to premium collaboration tools, lifetime access to your membership site, or instant access to the full premium course.

Write an engaging survey defining the user problem and getting people interested enough to take action.

Make a free marketing brochure (for example, easy dinner ideas, Christmas party ideas, kids' birthday party ideas, etc.) that you can send emails to customers and encourage them enough to make a purchase.

Show a free evaluation of a user problem (for example, provide a free email outreach guide or original research based on customer service results) that can be resolved by your service or product.
Creating secondary assets that perfectly match social media users requires some time and effort but in the long run, it's worth your while.
Enjoying the post? There's more.
Sign up for our newsletter to get our best content by email.
Bonus Tip: Start experimenting
When you start experimenting on social media, you can open a new frontier where you collect feedback and data, test ideas, figure out what doesn't work, and focus on things that work best for your business.
Make sure that experimentation is an art. You should know that different consumers react differently and what works for one brand may not work for another one. Just keep experimenting with different ways.
Wrapping up
As mentioned earlier, social media sales don't occur by accident. In real practice, the amount of traffic and the level of engagement you manage to attract from social media depend to a great extent on how you organize your social media posts and the share-worthiness of your content.
To better understand this, you need to create a good social media conversion strategy that allows you to drive more traffic and sales from your social channels. I hope the conversion tips above can help increase your social media traffic and stop social selling as a guessing game.