6 best collaboration tools for social media teams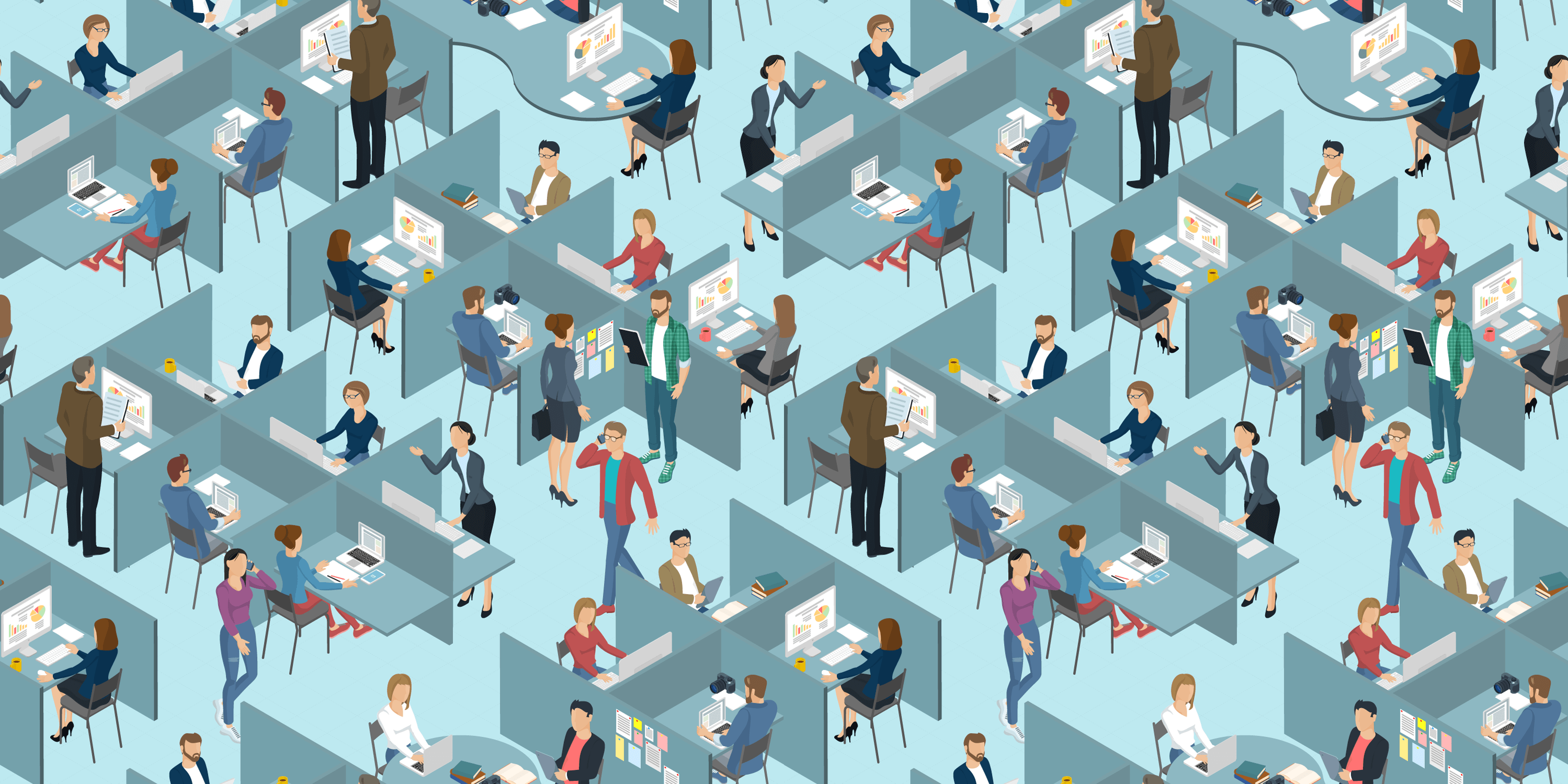 Here's what you need to know: you are not alone sinking in a sea of work. You have a team, and you have tools.
Automation in marketing helps save time and increase productivity by letting the tools do repetitive tasks. At the same time, social media collaboration tools let the team members understand each other better, work better together, and keep the workspace formal and organized. With a good set of tools specifically selected for the team, it's much easier to manage work, keep an eye on everyone's responsibilities, and prevent deadline failures.
Yes, this ideal workflow can be achieved. After much trial and error, PromoRepublic's team managed to achieve the managing wizardry with the help of just 7 tools. Revealing the company's method of building smooth collaboration among the social media team isn't our suspicious trick. Conversely, we'd like to share our experience with those who aim to empower their social media marketing team.
#1 For project management: Trello
For several years, Trello has been the most useful free tool for planning and exchanging ideas. They have applications for mobile platforms and extensions for browsers.
"We use boards for general themes like "Facebook ads", "Instagram Stories", "Twitter posts". Each of the boards has a number of cards, so it's more convenient to see the status of every task", says Stacy from PromoRepublic, and then adds, "In a word, the boards can fit the entire workflow".
Here is how we organize the social media team collaboration and content creation for our clients in PromoRepublic.

The first stage is about onboarding. It's a very important part of showing the client everything we can offer.
"We create a special card. It includes the client's name, the team member who takes care of the client, and the product features that are the most important for his or her business."
"Before we create any piece of content, we research. A lot.", says Kristy. "Surely we analyze the client's business and the things their competitors do. This helps build accurate metrics for the client. And, of course, the actions of such kind deserve a special card", she adds.
"Content creation requires many people to get involved. I need to set up tasks for designers, copywriters, and marketers. Again, the special card helps me keep everything under control and get awesome results. Besides, there are no problems with the deadlines."
"When everything is ready (and approved), it's time for scheduling. If the client wants to dive into the details, we usually have a talk".
"To help ads work as perfect as possible, we plan the steps and describe nuances in the card"
In addition, Trello is a perfect example of a tool to choose for integration with many services: Slack, Google Docs, Hangouts, Wrike, Evernote, and many others.
#2 For social media management: PromoRepublic
PromoRepublic is an all-in-one platform that allows you to do everything you need to polish your client's social media marketing strategy. A whole lot of activities is going within the interface: you can create and schedule content, and you can monitor the reaction of the audience to your content.
If you lack ideas, you can go to the library and find the template you need. You can edit the template using the Graphic Editor. It's not complicated, no design skills are required, only your wish and imagination.
Most of the content needs to be done beforehand. Scheduling is crucially important and makes the Smart Planner a good tool for your social media strategy. Its algorithms analyze the activity on your social media pages and suggest the best times for posting. Also the tool adds scheduled content to the calendar for your convenience.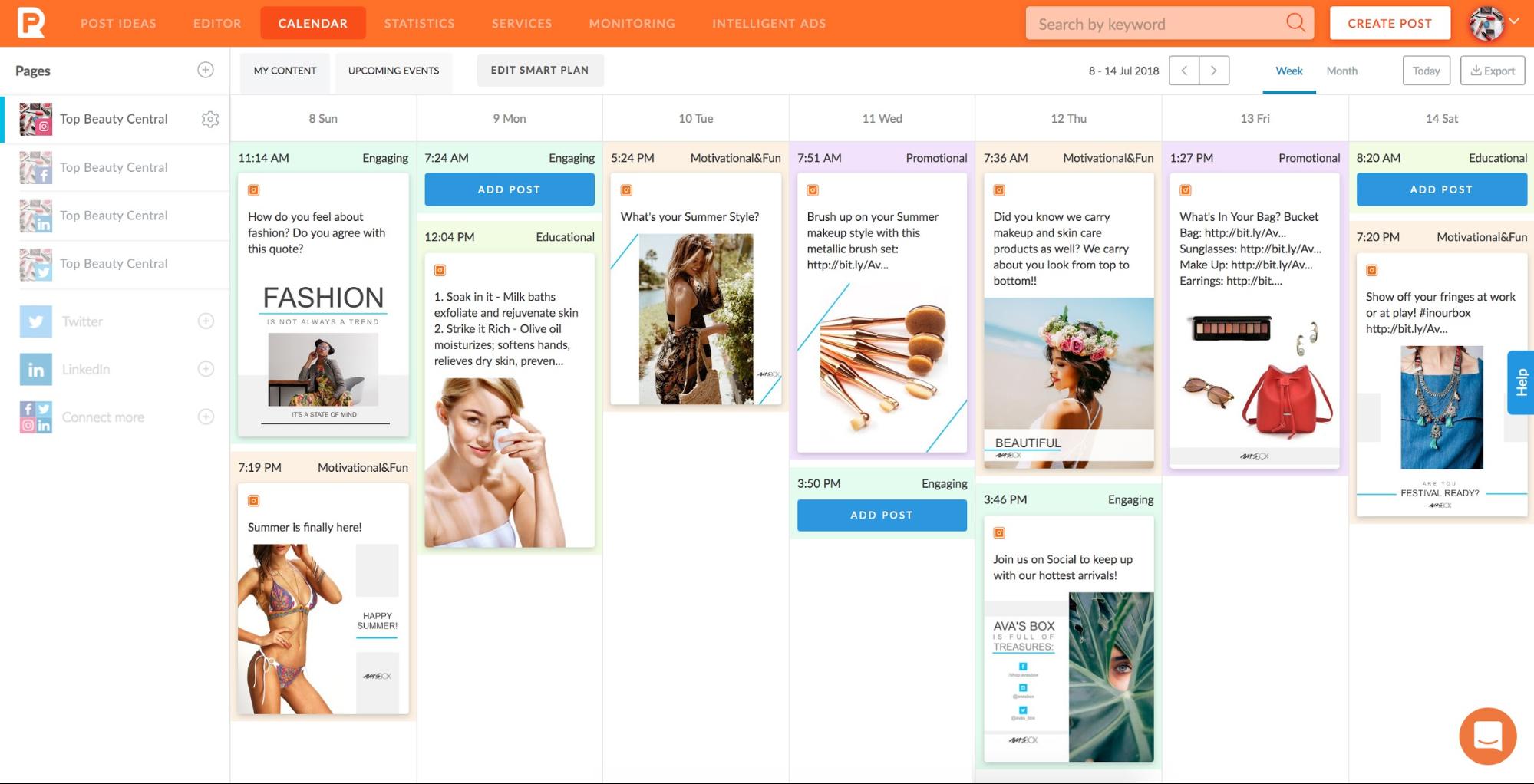 You can approve the post before publishing, which means that you can collaborate with your team or client, get suggestions, remarks, and comments in one place without the need to use additional tools for file sharing.
The approval process is easy. All you need to do is invite your client to see the calendar within the interface. As soon as your client receives the hello-email, they can start leaving the comments beneath the post. There's also the approval button which is self-explanatory.
The best practice of client collaboration is when your client can take part in content creation. Mutual trust is a big thing that can be only achieved by smart communication and sharing.
#3 For branding your links: Rebrandly
Short URLs are better than the long ones. Firstly, they attract attention and look more accurate. What's more, they are easier to read, memorize, and type. Therefore, if you want to make the links attractive in the eyes of your clients, take a look at Rebrandly.
Rebrandly not only shortens the links but also allows you to make them branded, thus making your URLs more recognizable. By the way, you can create a workplace for your whole team in a way that allows them to create and share branded links. That, in general, improves the collaboration process.
Using branded links is also good for PR campaigns and marketing activities. The thing is, as long as your short URL reminds people of your brand name, they perceive your links as trustworthy rather than spammy. In a way, it makes you look more like an expert.
What is even more useful, you can create a report providing the list of the links you've created, and the traffic these links are bringing to your client.
#4 For meetings: Zoom
Do you need to hold a meeting for the whole team? Zoom is a high-quality video conference that gives access to the screen from a computer or mobile phone, recording functions and offers the ability to switch from full-screen mode to gallery mode for video broadcasts.
With the help of this service, you can arrange business video conferences, record video calls, and chat.
"No matter where in the world you your team is, on an island or glaciers, you are always able to show the presentation at the top level, collaborate with your client, or successfully approve a project", Stacy notes.
In a free version, you can invite up to 50 people, but your time is limited to 40 minutes.
If you want to use the program, you should download it - it doesn't work in the cloud. On the site you need to enter your email address and, as usual, you'll get a confirmation email. The link will take you to the registration page. You can immediately enter the mails of colleagues and friends and invite them to a video chat. Next, the program will generate a personal link. By clicking on it, the service will be automatically installed on your computer.
#5 For communication: Slack
Slack is a corporate messenger which everyone is already talking about. No wonder it is on our great-and-useful-tools list. One of the advantages of Slack is its third-party extensions, which allow to significantly expand its functionality. For example, receive notifications of spelling errors from the site and new comments from the blog.
After you create a workspace in Slack, you can create an unlimited number of channels. #general and #random are the most popular: they are used for general work announcements and offtopic questions and jokes. We at PromoRepublic create chat rooms for each project and company departments (Guess how we name the channel of our dep? - surely, #smm).
"Your imagination and needs of the company will allow you to create any chat rooms, from #gastro (food aims) to #marketing_talks (work, work, only work)", says Stacy.
Slack is integrated with a variety of tools. For instance Trello, Docs, and Standuply. This simplifies working with these tools. For instance, we use Standuply to sync every morning and share our tasks with all of the team.
Google Data Studio is a tool that helps your agency collect, visualize, and share the data to ease the process of analysis.
Actually, the first thing you need to do is to collect the data you need (import it from the place where it is located) and, if necessary, prepare it (i.e., create calculate indicators, remove unnecessary, format it in the desired format). This thing helps your social media teams highlight the important numbers for clients and gather information about all promotions and results.
To make it happen, you can draw graphs, charts, overlay data on the map, using data from different sources. And the beauty of this decision is that you are in the Google ecosystem, i.e. you can easily use Google Sheets or Google Presentations when you need to upload the necessary data.
What are your favorite collaboration tools? Let me know in the comment section!