How to promote your brand on Clubhouse: a complete guide

Article summary
Clubhouse is an amazing new audio live platform, however, many brands don't see its marketing potential yet. In this article, we list all the ways brands can use Clubhouse for business and give actionable tips. We also explain how you can use Awario to improve your Clubhouse marketing.
Every time there's a new social media platform brands immediately think of the ways to use it for marketing. It might sound bad, but it's actually not — each new social platform is a new channel for communication where you can find your target audience. Marketing to your audience, i.e., the people who are potentially interested in your brand, is very different from pushy and intrusive ads and banners.
So can Clubhouse be this new channel? The answer is definitely yes. But it's important to know who your audience is and whether there's a chance to meet them there. So before we go through the ways to market on Clubhouse, let's discuss why exactly this could be the platform for you.
Why businesses should pay attention to Clubhouse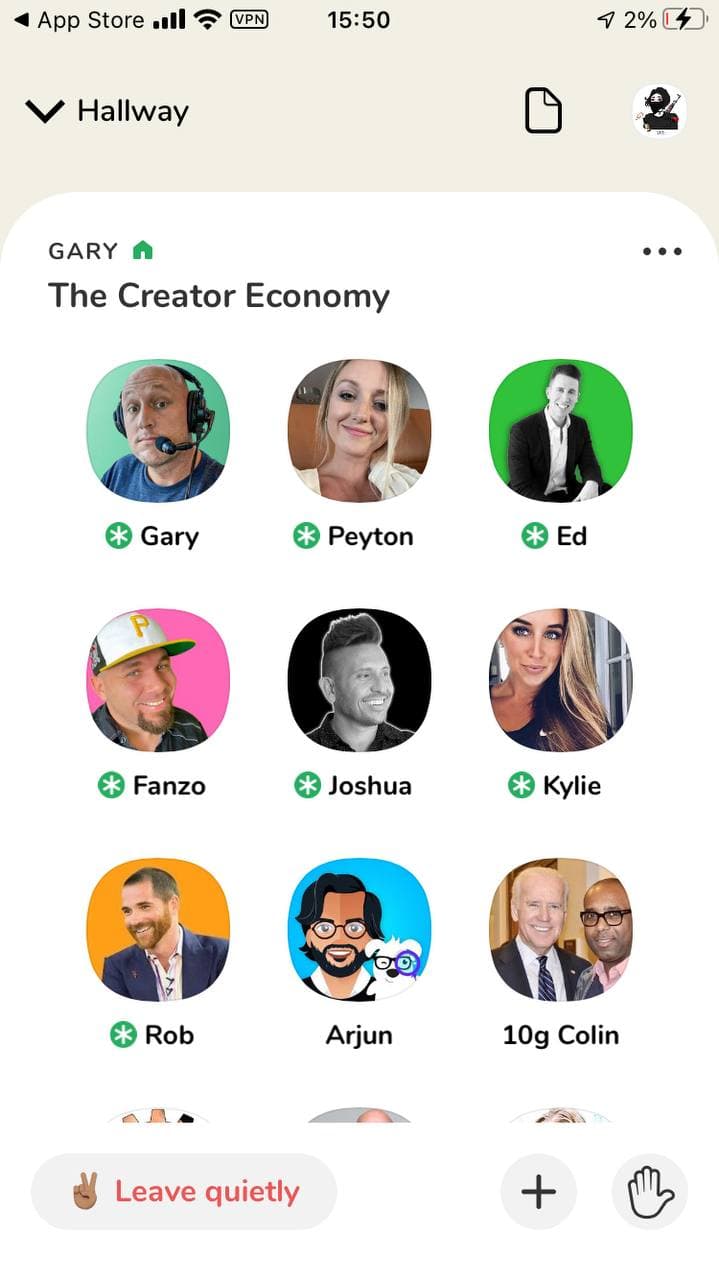 The best metaphor for Clubhouse I could come up with is that it's like the best and biggest party in the world. There are people in each room talking about different topics. You enter one room, and there's a discussion about gardening, in another room everyone is giving legal advice, and the balcony is crowded with young entrepreneurs.
What brands need to know about Clubhouse:
Clubhouse is a live audio platform.
It's currently in beta-testing.
It has more than 10 million weekly active users.
You can join other people's rooms and speak there or schedule your own.
Anyone can start and join open rooms and ask the moderator to let them speak.
Clubs are groups of users that share one topic. They are a permanent category on the app. If you join a club, you'll be notified every time someone from this club is hosting/presenting.
Sign up for a free Awario trial
See Awario in action with a free 7-day trial. No credit card required.
By signing up I agree to the Terms of Use and Privacy Policy
According to Awario, most Clubhouse users are young men. This data is based on the social listening analysis of Clubhouse mentions.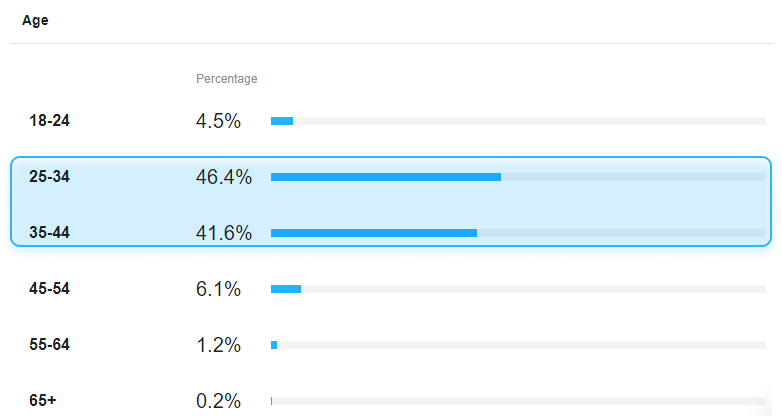 Since for now, Clubhouse is an invite-only app, we can expect to see a more diverse user base in the future.
Pro tip
Although you can only use Clubhouse once someone invites you, it shouldn't stop you from downloading it. My experience showed that as soon as you download it somebody will send you an unprompted invite — so don't hesitate to join Clubhouse if you haven't already.
Clubhouse doesn't require you to spend tons of effort and money on elaborate equipment like podcasts sometimes do. All you need is an iPhone (a version for Android coming soon).
Since it's a fairly new platform, you don't have as much competition as with some other more established platforms. Thus, it's easier for you to grab your audience's attention.
How to use Clubhouse for business
Raising brand awareness
Clubhouse is a great platform for introducing your brand to some new people. Here are some tactics you can use to raise brand awareness on Clubhouse:
Optimize your profile. If you have a personal profile (for example, as a community manager), make sure you mention your brand and what it does in your bio. It's best to tie it to your expertise: for example, you work as a social media manager in a talent agency, so present yourself as an influencer marketing expert working with this agency.
If you have a brand profile, make sure you clearly state what your company does and how to find it elsewhere on the Internet in your bio. Clubhouse doesn't allow to add links to bio yet, so make sure you are able to guide people to your website or social media profiles.
Pro tip
If you run a regular room or participate in one, add this information to your bio as well.
Join rooms related to your niche. As I mentioned above, the best strategy is to share your expertise so don't be overly promotional. You can mention your company either as a solution to the problem discussed or as a place where you got your knowledge and experience that you share in the room.
Partner up with an influencer and launch your own room. If your goal is to raise brand awareness, it's better to collaborate with other people on the app so that you can reach their followers. Find an influencer in your niche (you can use Explore tab and Clubs feature for that) and start a room with them. You can interview them or make an agony aunt type of stream where you answer burning questions from your audience.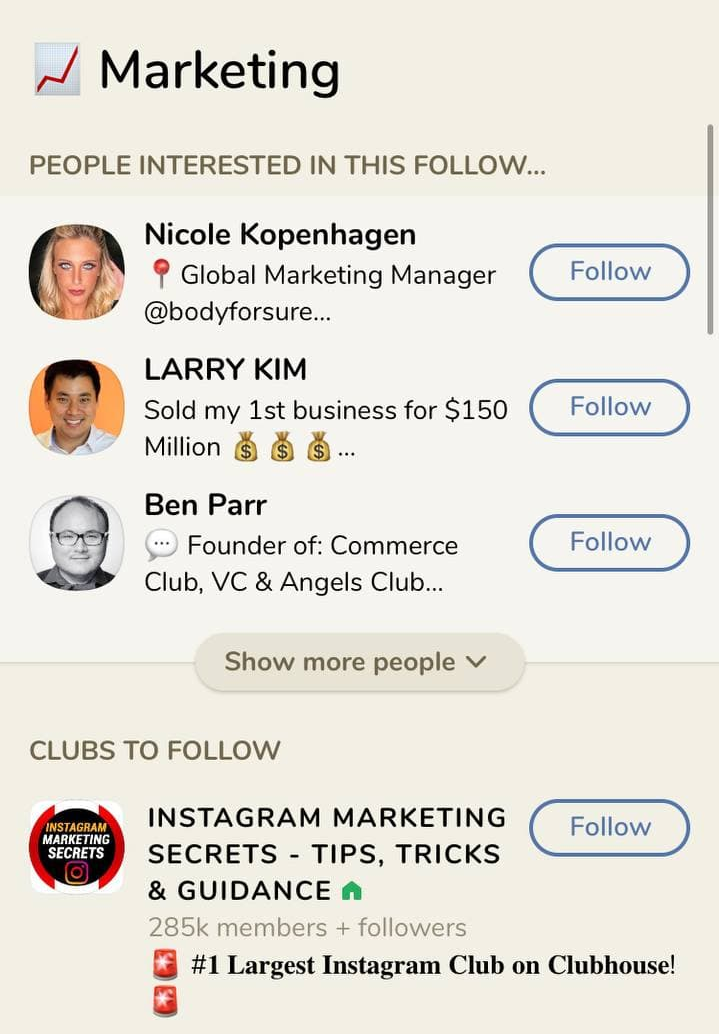 PR and reputation management
That's not the most obvious use of Clubhouse, but since it's essentially the app for public speaking, it's a perfect platform for press conferences, live interviews, Q&A sessions, and so on.
A great example of using Clubhouse for reputation management comes from the CEO of Robinhood, a trading app. He launched a Clubhouse room to talk about a recent scandal with his app and answer questions from the audience. He ended up being questioned by Elon Musk.
Robinhood's CEO eventually managed to raise the app's reputation and create a media event. However, you have to remember, that while conversations on the app are live and there's no ability to save them in the app, people may still find different ways to record them. And answering hot questions live is a very rare skill: so be certain in your speaker if you decided to launch a PR event on Clubhouse.
If you decide to use Clubhouse for PR, here's what you need to do:
Decide on the topic/media event: it could be a launch of a new product, a Q&A session dedicated to your company's anniversary, an introduction of a new stakeholder, or a response to a social media scandal.
Choose your speaker and make sure they know how to handle tricky questions.
Designate moderators. It's better to have more than one so that they can follow everything going on in the room. Remember, your speaker shouldn't be the moderator.
Announce the room on all your social media and follow the discussions around it happening on other social media platforms. You can use Awario to set up a monitoring alert with the names of your speakers, your brand, and the topic of your room so you can see what people say about it on Twitter, Reddit, and elsewhere on the Internet.
Selling
You might not believe me, but it's actually possible to sell on Clubhouse. However, I should note that it's entrepreneurs, freelancers, and small business owners that are most likely to get leads from Clubhouse.
I myself witnessed (or rather heard) someone finding clients on Clubhouse. I was in a room dedicated to social media marketing where one of the participants talked about her experience managing a small agency — and then another participant asked if they could use her services!
The recipe to success here is to share your knowledge and be genuinely helpful to people. Here's what you need to do if you want to find leads on Clubhouse:
Go to Explore and follow speakers in your niche. Join clubs dedicated to your area of expertise.
Join relevant rooms and actively participate in the conversation without trying to sell anything. Speak from your working experience and refer to it as much as possible. Try to relate people's stories to your experience.
If there are people interested to learn more about your services, only then ask them for contact information or guide them to your website.
If you manage to form a small community by sharing your expertise, you can organize some sort of round table or a "free advice/free consultation" room, where you can find new clients.
The general rule is not to be salesy. Remember Clubhouse is a party, and nobody comes to a party trying to sell their new app. By being helpful and giving genuine advice, you'll get more leads than by blindly promoting your company.
How Awario can help with Clubhouse marketing
Social listening can help you define what topics are popular in your niche and what exact questions people might have. This will help you launch a successful Clubhouse room that people will actually want to join.
Set up a monitoring alert with some keywords from your niche.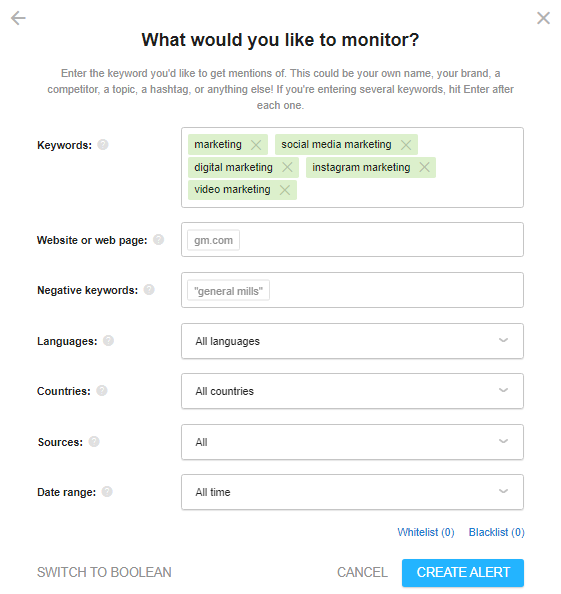 Then go to Mention Feed and check the conversations around these keywords. What are the most popular questions? What are the hottest topics? You can also check Topic cloud to see what are the most popular phrases used along with those keywords — this may give you some more content inspiration.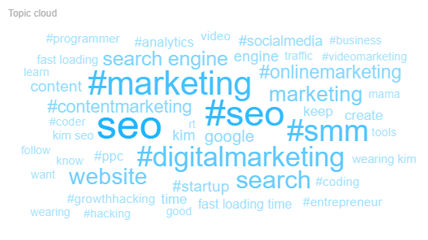 You can select a specific topic for our room or start a room answering the most popular questions about your niche that you found with Awario and then encourage other participants to chip in with their opinions.
All in all, Clubhouse is a great channel for marketing. The fact that it's organized into communities based on interests and is geared towards sharing expertise enables you to use influencer marketing techniques to achieve your business goals on the platform. Try it if you haven't already and share your own tricks and tips in the comments!