10 marketing conferences to check out in fall 2019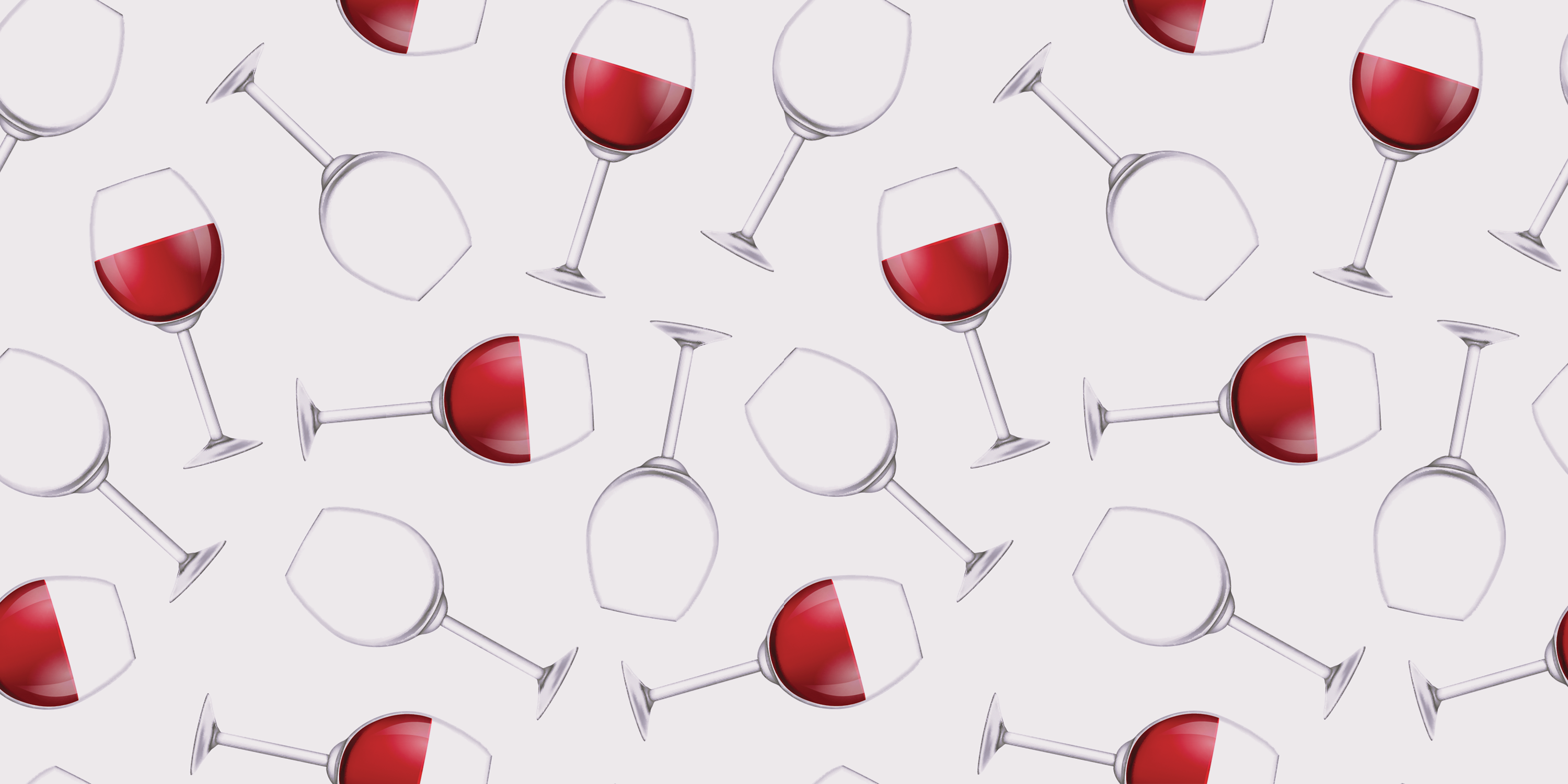 Fall is the season to learn and get inspired. It's a changing period for most marketers and the best time of the year to attend a conference or two, collect some new ideas, meet people that will change how you work or even how you live. Here's the list of the upcoming conferences that we think are worth attending.
When: September 3-6
Where: Cleveland, OH
For many companies, content marketing continues to be a mysterious strategy. And this is fair - it's not obvious how to produce the content your target audience will love and get attached to, how to master storytelling that's so knowingly vital in marketing, and how to make sure your ROI isn't forgotten in all that creative writing.
Content Marketing World is one of the biggest events on the matter. They have more than 120 sessions, workshops, and hands-on forums. They attract the best speakers and thousands of marketers (4,000 expected!) to network with.
This year they are inviting Mindy Kaling - a writer, producer, New York Times best selling author, Kelly Kapoor and the main comedy writer at the Office, and generally one of the brightest voices of our generation. It's worth going to the conference just for her insights into storytelling - she can make you see content in a completely new way.
Another star of the conference, Henry Rollings - a punk rock icon, poet, writer, actor, motivational speaker - exactly the person to inspire you and help you reinvent your content strategy. Besides these completely extraordinary people, you'll hear 225 speakers, each one being worth listening to. More than 550 companies will take part. Join in!
When: October 16-18
Where: Washington, D.C.
Marketing Prof's annual event for B2B marketers is a must-attend event for many. It's all about learning; but besides that, it offers activities that we forget about in our every day busy lives. For example, they have mindfulness sessions. The experience of attending the conference is, therefore, both educational and fun.
This year's speakers include Ann Hadley - Chief Content Officer at MarketingProf, a Wall Street Journal bestselling author, and a keynote speaker. According to IBM, she's one of the 7 people shaping modern marketing.
Neen James - another speaker, author, named top 30 Leadership Speakers by Global Guru several years in a row. Neen James worked with Viacom, Comsat, Cisco, Virgin, Pfizer, BMW, and even the FBI. She surely has a thought or two to share.
Jay Baer - the man behind Convince and Convert - has written 6 best-selling books and founded five multi-million companies. He'll be sharing his priceless entrepreneurial and marketing experience with anyone who cares to attend the conference.
Of course, this is just the beginning. Many other professionals will be there to share their knowledge and inspire you for success.
When: September 3-6
Where: Boston, MA
Inbound marketing is what HubSpot is all about. No one will argue that they took content marketing to a new level: so many people learned marketing simply by reading their blogs. Their conference is also dedicated to inbound marketing and especially to content marketing. The event features more than 250 speakers, parties, and interactive sessions. It's a truly fun event.
This time HubSpot invited Elizabeth Gilbert. You're probably familiar with the author of Eat, Pray, Love because who isn't. She has a unique perspective on creativity and will talk about that on the Inbound stage.
There will also be the co-founders of HubSpot - Brian Halligan and Dharmesh Shah, the legendary journalist Katie Couric, the co-founder of Reddit and Initialized Capital Alexis Ohanian. Need I say more? The conference is full of all kinds of stars - from ridiculously successful entrepreneurs to comedians. The event is a must.
When: September 4-5
Where: Washington, DC
Another well-known conference takes place in September and promises more than 12,000 attendees, more than 50 actionable sessions, and many, many amazing speakers. The topics of the conference cover everything marketing: content, social, email, data analytics, brand storytelling, search, design, and so on.
This year's speakers include Kim Price - the creative strategist at Facebook, Geoffrey Colon - the head of Microsoft Advertising brand studio, Ginger Shimp - Marketing Director of SAP, and many, many other amazing professionals. This conference will be full of useful, applicable approaches shared by the best in their industries.
When: September 11
Where: Chicago, IL
Reach is hosted by G2 - the crowd we like a lot. This year is their first-ever conference and it looks really promising. It takes one day only and is designed specifically for people who sell and market software - which is fair if you're familiar with G2. They do what they know they are good at.
Their speakers are people you're very familiar with if you sell and market software. They include Neil Patel - the co-founder of Neil Patel Digital, Meghan Anderson - the VP Marketing of HubSpot, Eric Yuan - the founder of Zoom. And many more marketers and founders whose experience is useful to anyone in the field.
When: November 13-14
Where: New York, NY
A more specific marketing conference than the ones described above, SMX focuses on SEO and SEM and therefore is more popular among the search marketers. However, it's for everyone to visit and get a deep understanding of how to get more traffic and leads, increase conversions and sales using search marketing. More than ninety sessions cover SEO, SEM, CRO, analytics, attribution, content, video, mobile, tools, and beyond. This year the conference will also cover agency and multi-location marketers substantially.
SMX is organized by the people behind Search Engine Land - the biggest publication for search marketers. If you regularly get updates on how SEO is doing from SEL, you'll find this conference even more relevant.
This year you'll hear from Rand Fishkin - the co-founder and CEO of SparkToro, Daniel Waisberg - the Search Advocate at Google, and many other search experts and regular contributors to Search Engine Land.
When: September 26
Where: Boston, MA
Another search-focused conference, ISS, is dedicated to international search marketing topics and the challenges they bring. The topics will cover managing international websites and running global campaigns. Improving the online presence in international markets is the main goal of this event. You'll discover more about crossing cultural borders in a digital world, Hispanic markets, Russian market and the Russian main search platform, geo-targeting, and hreflang.
This year's speakers include Gary Illyes - the legendary Webmaster Trends Analyst at Google, Melissa Jensen - the Marketing Manager for Content and SEO at Cisco, Tatiana Bashlycheva from Yandex, and many others.
When: October 3
Where: Hollywood, CA
Hawkefest calls itself the anti-conference. For a reason: they are in Hollywood this year and they have a circus tent where keynotes happen (and where also circus acts happen). However, it's still a marketing event that aims to increase your ROI. It brings together e-commerce entrepreneurs, CEOs, and industry thought leaders that share their knowledge as well as enjoy entertaining activities, gourmet cuisine, and open bar. The topics on the agenda include fundraising and finance, company culture, marketing, product, operations, technology, and emerging industries.
I probably had you at open bar, but Hawkefest also has some cool speakers: Chelsea Grayson - the CEO of True Religion, Jeff Nicholson of VaynerMedia, and a number of professionals from Hawke Media along with many more. You even get an illusionist.
When: November 25-26
Where: Amsterdam, Netherlands
The future of digital marketing tech will be discussed at DMWF this year. The topics include content and digital marketing strategy, data and disruptive tech, e-commerce, UX & CX, Influence and Social Media marketing. With more than 800 attendees, more than a hundred speakers, and 40+ exhibitors, this is a marketing conference to consider. The agenda is all about future trends and what to do about them.
This year's speakers include such notable figures as Marene Arnold - a Marketing & Communicating Director at Microsoft, Diogo Miranda - head of Social Media and Advertising at TomTom, Monika Matuszevska - a Digital Manager at L'Oreal, and others.
When: September 25-26
Where: London, UK
It's easy to get stuck on the conferences in the U.S. because there are just so many of them. However, Europe also has a lot to offer, and this conference in London is one of those events worth checking out. It's a conference dedicated to martech and adtech. It's a great learning opportunity for marketers and advertisers and a good place to network: the conference boasts more than 15,000 attendees.
This year, you'll listen to cutting edge strategic sessions from experts from Bacardi, Co-op, Visa, Adobe, Gucci, Chico's, Asda and other leading companies. They'll cover all you need to know about analytics, AI, email, content, automation, SEM, data, and social.
---
Excited and inspired yet?
Have you been to any of these conferences in the past? Are you planning to go? Share your thoughts in the comments below!
Don't miss our next analysis.
Subscribe to Awario blog to get social data analyses, case studies, and social listening how-tos in your inbox.