6+1 ways to sell on Instagram like a pro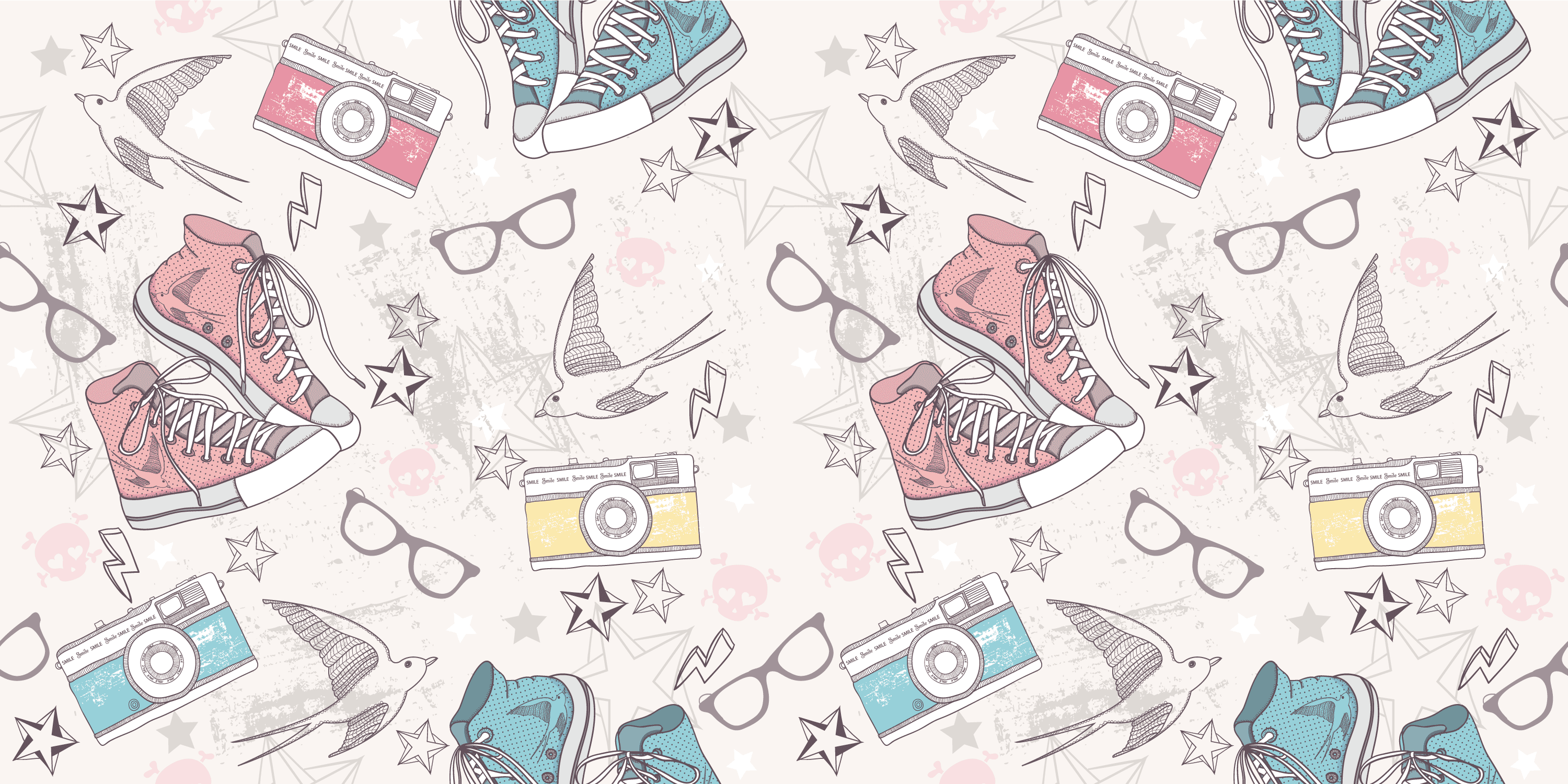 Instagram is one of the most famous real-time, visual-focused social networks. People use it to share their special moments with friends, follow their beloved celebrities, find content or simply pass the time. Could it actually be a place for an e-shop to meet its business goals for its products or services?
Actually, yes! Instagram is constantly increasing its potential and value as a marketing platform to drive sales.
First of all, let's just take a look at the numbers based on the Instagram reports on its user base. As of September 2017, Instagram keeps growing, and it had reached 800 million monthly active users, up from 600 million in December 2016. The users are super engaged as 400 million people visit the site or the app daily! As of March 2016, 98% of fashion brands had an Instagram profile. As of December 2016, an average number of image brand posts on Instagram was 27.9 posts per month.
An Instagram user survey of November 2015 highlighted that:
60% of Instagram users said they discovered new products on the platform
70 % of Instagram users follow at least one business
75% said they had taken action after being inspired by a post
For business owners, that can be translated into millions of potential customers interested in their products or services that await to be reached.

So how do you sell on Instagram? How can you turn your Instagram fans from viewers into actual customers?
Pay attention to your visuals
As we all know, as an Instagram user you can only post an image and a description, but you can't post a clickable link that will take users to your site. For this reason, selling on Instagram can be tricky and needs more work to be done to achieve traffic and conversion.
On this social network, it's all about the visual! You should always show images and videos that capture attention. You need to use visuals that will convey the lifestyle your product encompasses rather than overtly selling the products themselves. Use bright square images and remember to keep your branding across all your creations. Get your followers intrigued by your products and lead them to the point at which they want to check it out.
Highlight the value of your product and why someone should spend time thinking about purchasing. The product may have a unique feature, be superior to the competition or just a smart, value-for-money buy.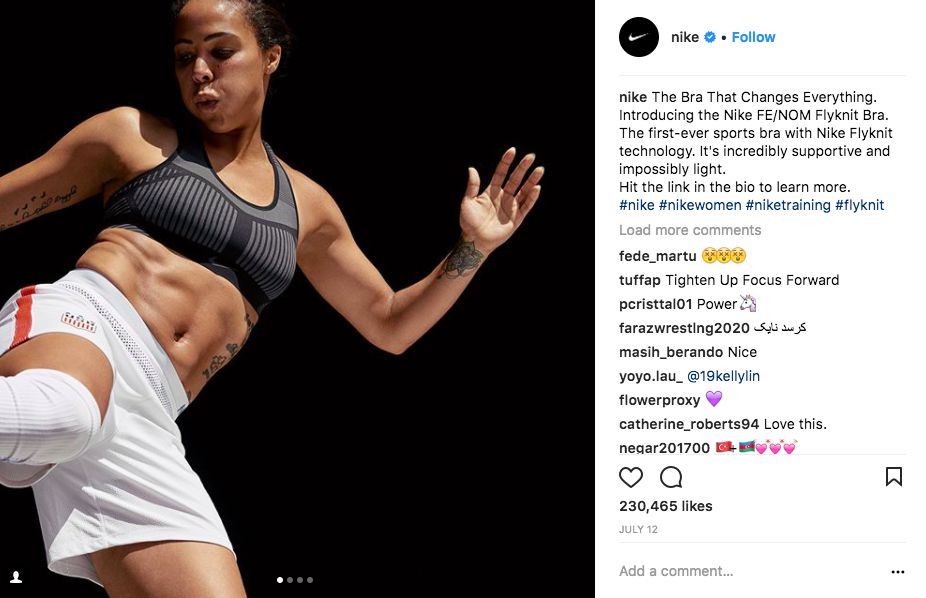 For example, Nike usually promotes lifestyle marketing images where the brand associates physical activities and achievement of goals with the support given by the clothes and accessories.
Set up your business account
Make sure that your account on Instagram is a business account in order to be able to get insights about your stories, posts, and followers. You will be able to add valuable information about your company, such as business hours, location and phone number.

Even though these details won't really help right away with your sales, the extra info helps inform potential customers about you, thus, making it easier for you to generate retail sales over time.


Your bio on Instagram is the only place in your account where you can use a link. Use it wisely! Show the link to your e-shop, website or a final destination where someone can buy or request your products or services.
Don't forget to add a Call To Action phrase in your bio to accompany the link, for example, "click the link below to see our latest and greatest products!". Hopefully, this will entice Instagram profile viewers into exploring your product selection, helping you increase traffic and boost sales.
Instagram Stories
Instagram stories were introduced in April 2016 and quickly became a huge hit. Really soon brands started using this extra "space" and post their updates, news, funny moments and more. More and more brands are using Instagram stories to promote their new products, limited edition series, shout out sales and discounts.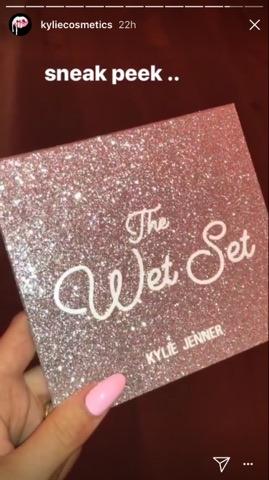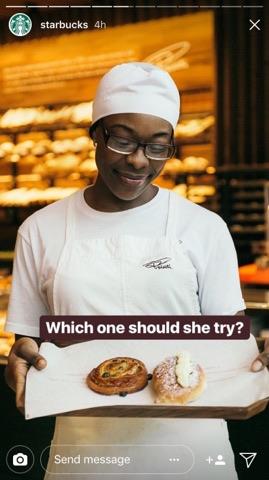 Using flash discounts on Instagram is generally an awesome way for an e-commerce to achieve its goals because they're a direct sales offer. Promote a coupon code on your Instagram story or add a link that your followers can swipe up and get to the landing page with the specific product.
Selecting Instagram stories creates a more direct sense of dialogue to your followers but also a state of urgency. What your story will convey as a message is that "This deal is only around for the next 24 hours!". This is your chance to make your followers want to act fast, follow your discount link or use your promo code.
User-generated content
Reposting content created by your fans (=user-generated content) helps you effectively humanize your brand and remove the feeling of a purely promotional post. By showing off images of your fans posing with your products, you create a "community" of users which your Instagram profile can relate to. Their images basically act as a testimonial. They show how people use your product in their everyday lives, how they feel about it, and how proud or happy they are owning it.
Below there is an actual example of H&M home - they usually repost photos of UGC. Besides getting fresh content, they get to raise social proof for their products. It makes it easier for someone to get inspired and actually want to buy the displayed products.

Instagram Ads
Provided that you have a business Instagram profile and a Facebook page, Instagram lets you set up and run ads that will appear on the feed or stories. Your business goals could vary from raising awareness of your brand or business, making potential customers more aware of your products, or increasing sales. Instagram lets advertisers run video, photo, carousel and stories ads. Some of the most interesting objectives, especially for e-commerce marketing and managers, are the following:
Traffic that focuses on increasing clicks to your website or to the app store for an app
Generating conversions on your website or in your app
Lead Generation
Because the Instagram ads run on the Facebook Ads platform, they allow you to precisely target the people within your target market. You can select to target audience based on their interests, age, gender, financial status, behaviors and more. For example, if you are selling premium, handmade purses that are expensive and available for shipping in the US, you may want to target women, aged 40+ that have interest in online shopping and fashion, live in the US and have a high income.
If you decide to sell on Instagram using ads, you'll need to make sure that the image you use is attention-grabbing. Be bright, be unique, be beautiful!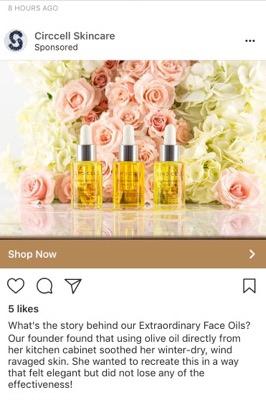 Your ad images need to be visually stimulating and appealing for customers. Only then will customers click on the images and continue their journey towards purchasing from you.
Influencer Marketing
If you're just starting out or you are ready to maximize your effectiveness on Instagram, you could drive more sales back to your store through influencer marketing. Partnering with an influencer can be the pathway to reaching a whole new segment of people within your target market.
Why is this usually working? It's straightforward: when an influencer uses your product, it gives your product and brand a social proof.
Obviously, this process from spotting the influencers to getting sales for your e-shop may take time and be a difficult quest! Influencers who have a large, engaged follower base are being tapped by countless brands for marketing objectives ranging from increasing awareness to driving sales and everything in-between. To begin with, you need to search the influencers in the industry and country you are interested in, see their usual engagement, interact with them and, finally, approach them in order to arrange a win-win partnership.

This partnership could have several formats; a one-off payment for a specific number of posts and/or stories, a giveaway of your products on their account, a special discount for their followers or simply gift them one of your products or a products kit.
The images posted by the influencers should tell a story to help potential buyers imagine themselves using or wearing the product to compel a purchase. They should highlight why your brand is amazing and why someone should own the products.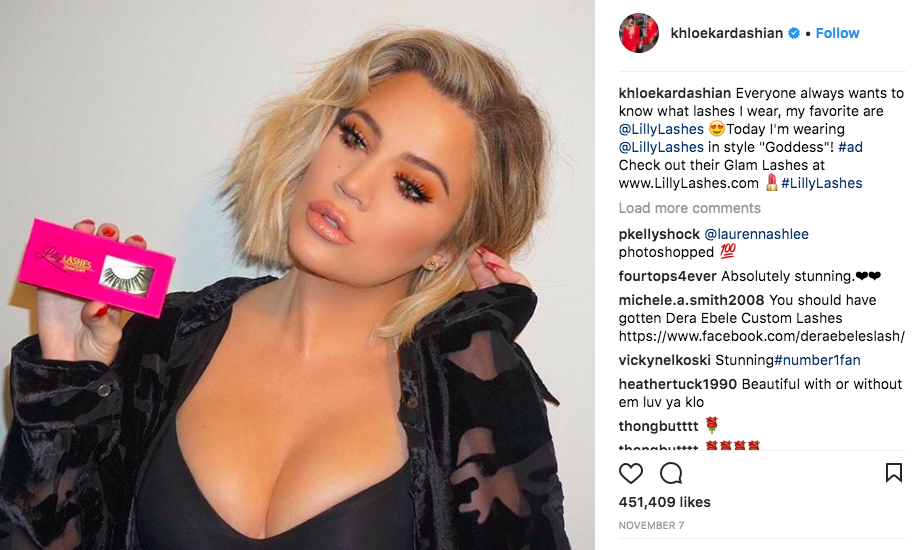 Khloé Kardashian may be an extreme example of an influencer, but you certainly get the point on how you generate sales using this type of marketing!
Third-party applications
Streamlining the pathway from social to sale can be a big boost for your business. Unfortunately, Instagram doesn't yet have a product catalog and "Instagram shop" like Facebook. In order to achieve something like this, you could use a third-party application. What is their goal? By clicking on the link in your bio, Instagrammers are taken to a page (with the same look and feel as your Instagram page) where they can purchase your products.
This allows customers to buy the exact product featured on an Instagram post with ease. The Instagram post will link to the exact product making purchasing the product accessible to customers.
Here are some interesting apps to check out:

LIKEtoKNOW.it is a platform that enables Instagrammers to shop influencer images from Instagram. Its mission is to "offer seamless social commerce for consumers across social media and mobile web platforms".
Like2Buy and Soldsie are two platforms that allow businesses on Instagram to sell their wares through their bios and posts. With a Like2Buy gallery, your fans can read your stories, shop your Instagram feed, reserve a room, or take any other action you wish. Soldsie, similarly, is an e-commerce service enabling businesses to sell directly to their Instagram followers through the comments section.
Interact with your fans
Being active on Instagram and showing positive social engagement can show marvelous long-term results as you're building a relationship with the followers. Instagram is after all a social medium where people love to interact and get attention.
You can comment on their posts, reply to comments, create an ongoing dialogue. It is much more likely that this way you will end up with loyal customers and proud ambassadors of your brand and products.
Before you go
Cross-promote your Instagram account whenever possible! It could be on your Facebook page, Twitter account, or with a widget on your website. Give a heads up in your email list by adding a link to your account with a prompt to follow at the end of your next newsletter.

You may have already experimented with some of the ways mentioned above. Maybe you are ready to start experimenting. It's important we keep in mind that nothing is certain in the world of Social Media. The best time to publish a post, the most engaging content formats or ad types are something that needs constant testing. That's why it's important to experiment with different post types, and then, on a weekly basis, check our post reach and post engagement with our analytics tools to find the "hidden gems" and start using more of them.