Instagram marketing strategy 2023: 15 tips + 5 examples to leverage your success

Article summary
In this article, we give Instagram marketing ideas for brands who don't have enough of resources at their disposal and show you examples of successful Instagram strategies.
16 minutes read
For many brands, Instagram has become a primary platform of communication with their customers. They promote, sell, and answer customer support requests via Instagram's many business-friendly features.
However, a lot of entrepreneurs and marketers think they can't fully pivot to Instagram because our product is not as visually arresting as it could be. Or maybe they don't have as many resources to pour into one platform.
Besides, the app is constantly changing, adding new features, updating its algorithm, and revising its design. It might be hard to keep track of these changes for social media marketers who are already trying to stay on top of every other platform.
In this article, we'll give some tips on how to develop your Instagram presence, raise the number of Instagram followers and start selling on the platform through Instagram's tools such as Stories and IGTV.
In addition to that, we will give you some examples of brands who are killing it on Instagram to inspire you.
Instagram marketing tips
These tips are designed to be universal for any type of business, be it B2B or B2C, and any type of brand. They rely on many functionalities the platform provides.
1. Test content ideas without commitment
Your Instagram Story will be up for 24 hours only and it doesn't require much effort to begin with.
What does that mean?
You've got an idea you're not very sure of? Upload it as an Instagram Story and then, if it proves successful there, post it on your main page. It can be questions, contests, surveys, anything really. It won't reach as many people as it would on your main page - it will reach a sample.
However, don't use that as an excuse to test controversial marketing. Remember, screenshots stay forever: whatever you post on the Internet is never 100% removable.
2. Create "episodes" through your Stories
Treat your Instagram Stories the way you'd treat a TV program. Think in advance about the story you'll be telling to the users, and post this story step-by-step every day. That's how you'll keep your audience hooked if the experience will be interesting and consistent.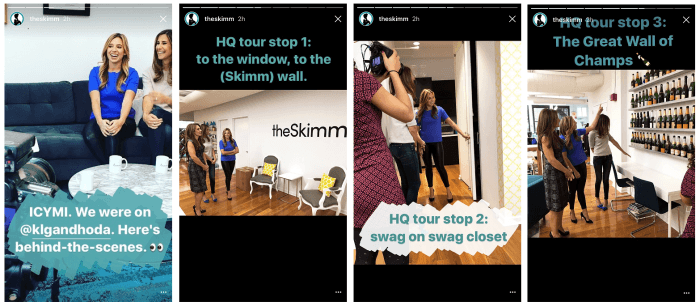 3. Upload user-generated content
Sponsored posts and paid ads bombard users from all sides, so it's no wonder they crave authenticity and social proof.
Most Instagrammers claim that user-generated content (UGC) helps them decide whether a product is worth giving a try. Thus, companies should leverage user-generated content to increase sales.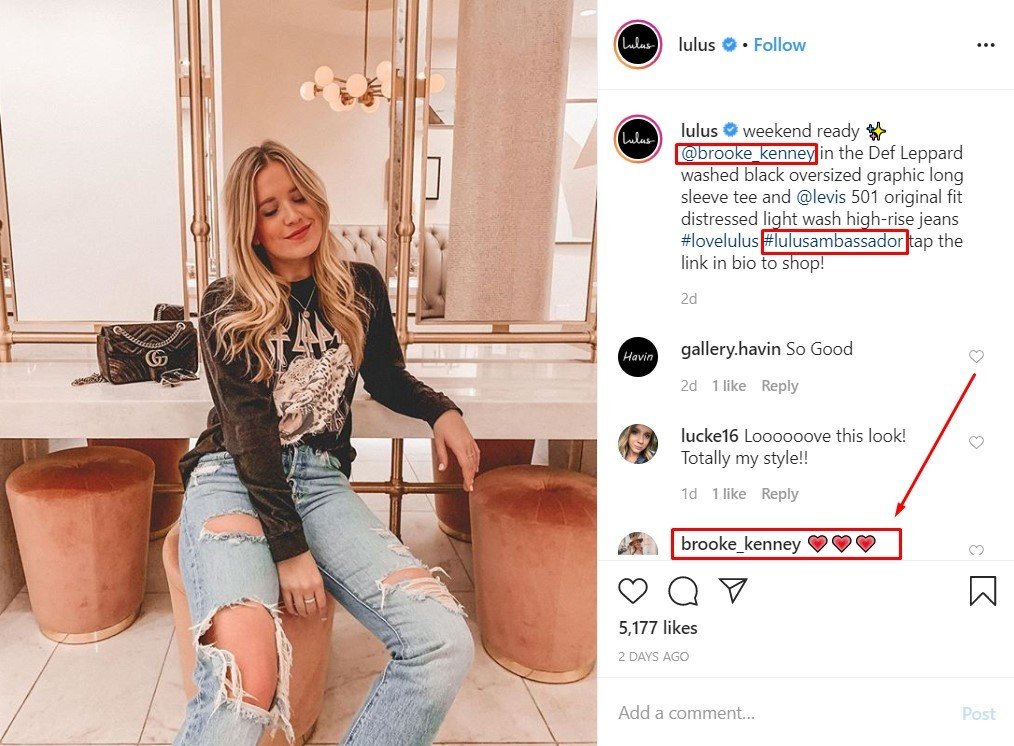 UGC is always a good idea, but sometimes you can't post dozens of people you see mentioning your product. In the end, it might feel like bragging if your page is filled with people using your product.
However, giving people a chance to be featured on Instagram Story is a win-win. You pay attention to your users, you showcase your product, and you don't overdo any of these.
It's easier for brands to collect UGC when people use a brand hashtag. However, many people mention your brand without tagging it or using hashtags, so it's a great idea to use Awario and monitor mentions of your brand or product online.
Sign up for a free Awario trial
See Awario in action with a free 7-day trial. No credit card required.
By signing up I agree to the Terms of Use and Privacy Policy
4. Use location tags
Most hashtags you use on Instagram Stories are pretty much useless unless it's your own hashtag. Not location ones, though. They will help you get discovered in your area, especially if you do that regularly.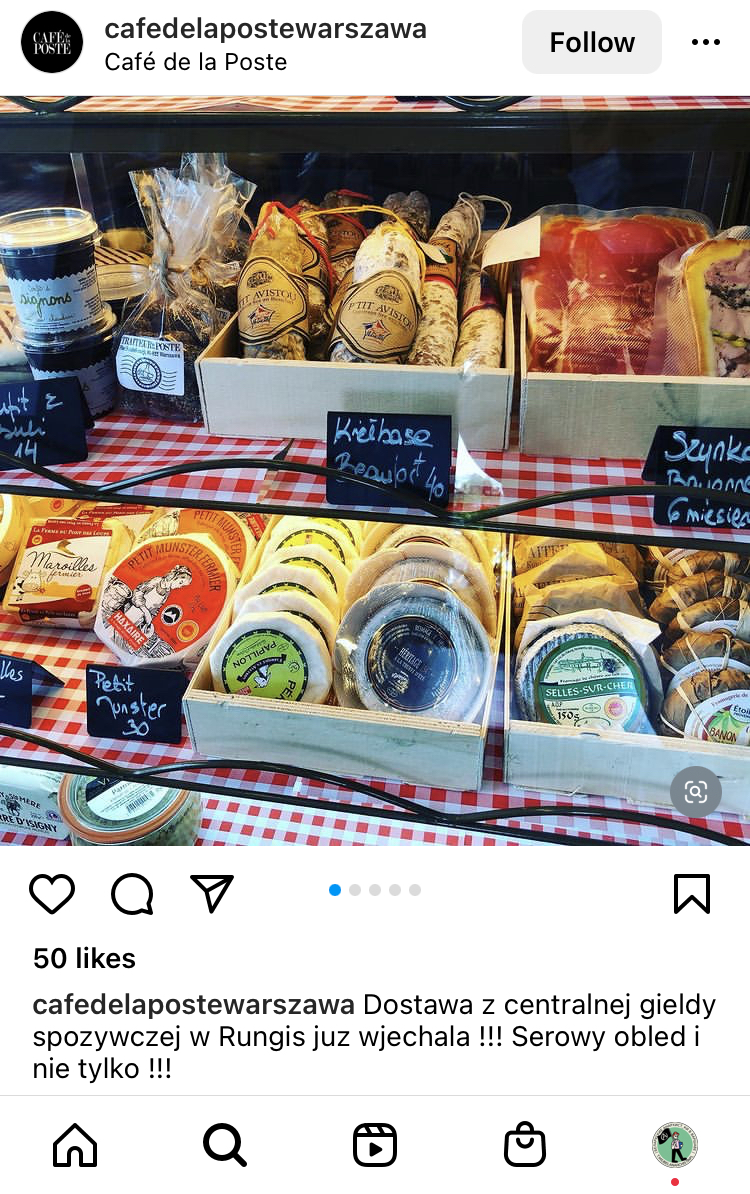 5. Mention your partners and collaborators
Want to mention your special customer, a partner brand or anything similar but don't want them to steal your thunder? Do that in the Instagram Story: it will stay long enough for everyone important to get noticed, and yet it won't steal traffic from your page for the next few days.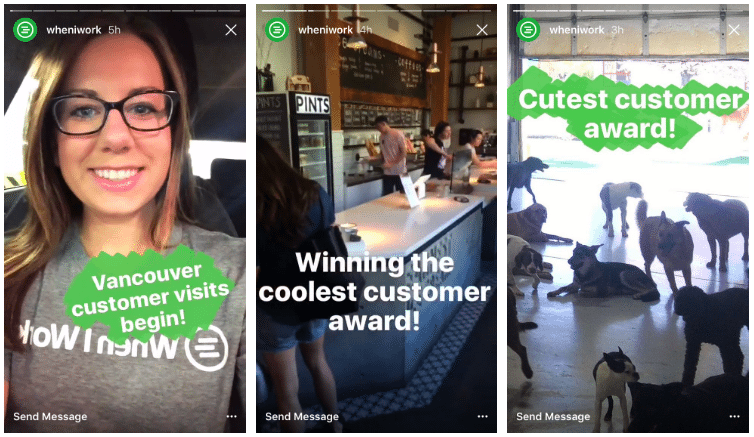 6. Drive traffic to your website through links in Stories
Build anticipation with Instagram Stories prior to any event, product launch, sales, or any other activity that is about to happen. Let your audience know that something is going to happen and that they can find out more at the website.
Instagram gives you a limited capability when it comes to driving traffic - the only links you can put on the platform are the link in your profile's bio and links you can share via Stories.
Use various Instagram instruments such as linktree to amplify your link in bio and share links in Stories with enticing previews.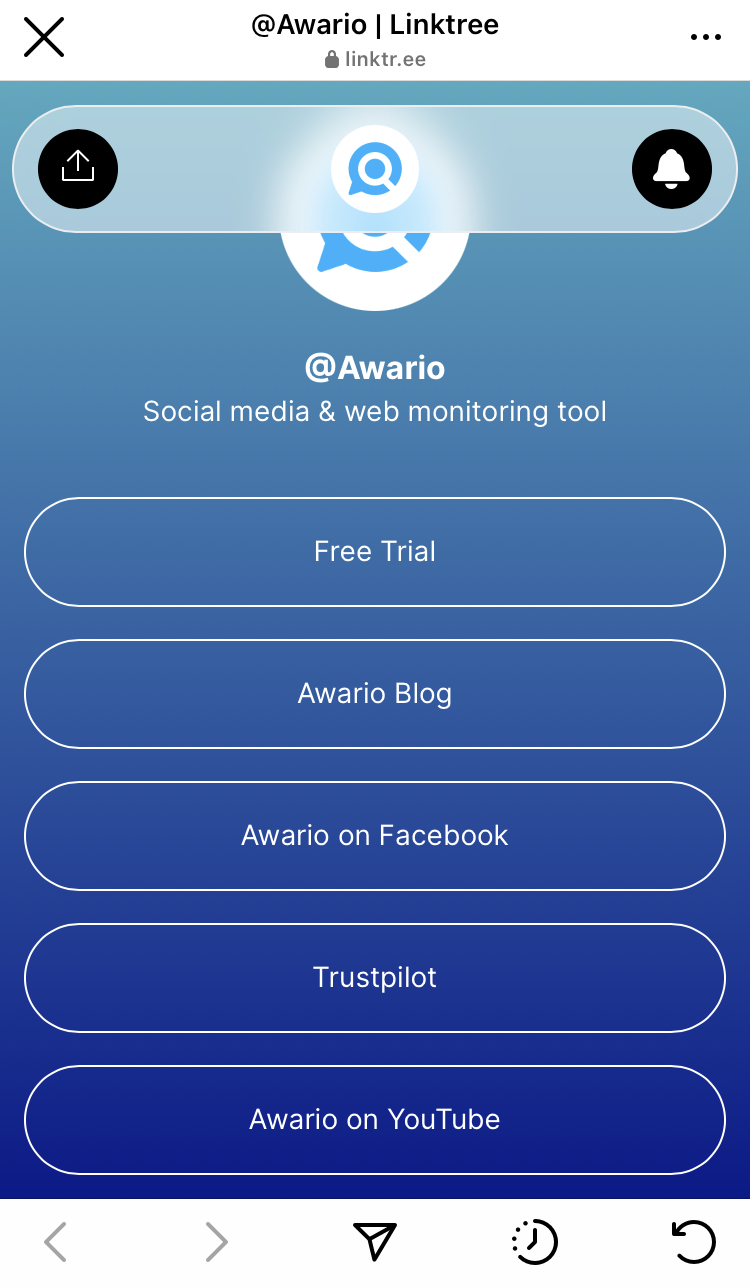 7. Build community
Building your brand on Instagram is much more than creating a profile. Instead, it's about creating a community, a place where people feel like they belong. One of the key ways to turn your Instagram page into a community is to interact with your followers.
When it comes to creating a community on Instagram, it's imperative that you understand why people follow you in the first place. Let's say that you're marketing your brand as one of the best writing services online. You can't expect your followers to trust that a brand is able to write the best essays if you don't show them you have expertise in this field. Instead of only promoting your products, interact with your followers and offer them tips on how to research and write more efficiently. Once people realize that you know what you're talking about, they'll be more likely to use your services.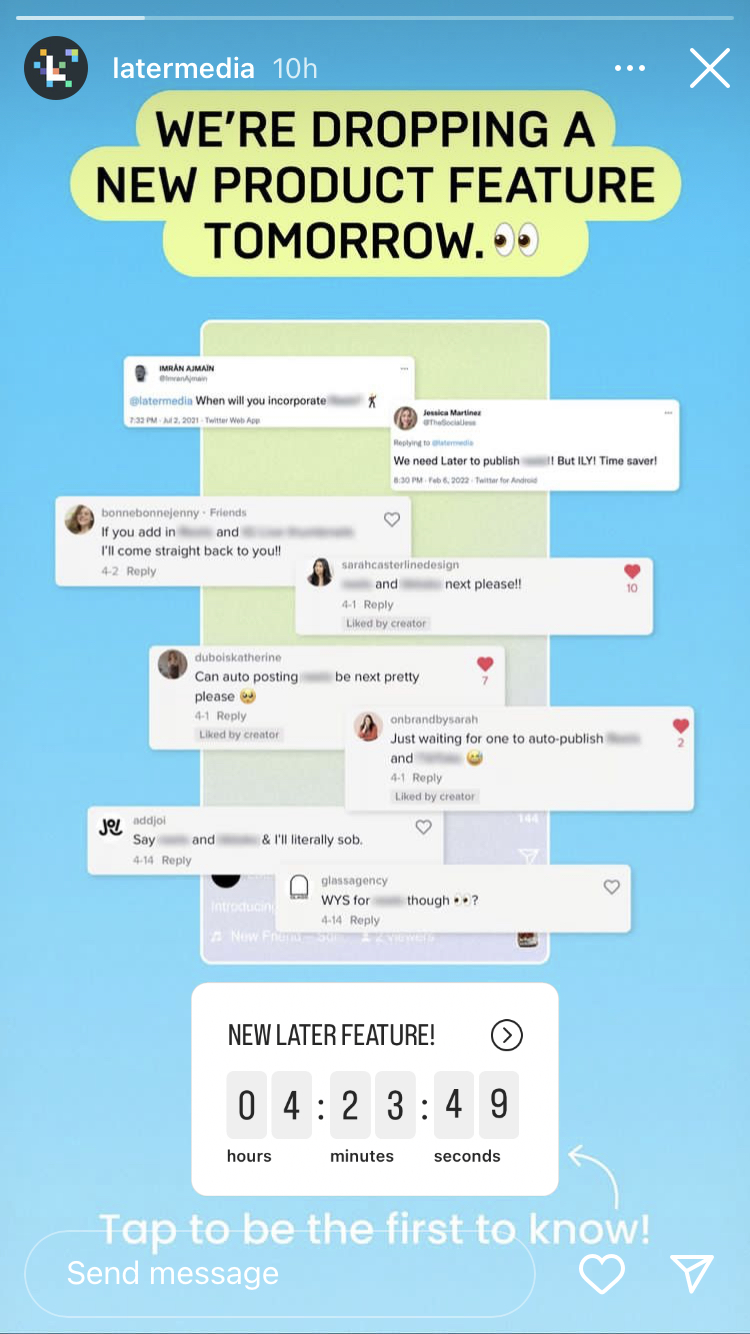 Sometimes, it's more helpful from a business perspective to offer free advice and guidance than to constantly promote your products and services. Once you show your followers that you are there for them and have the knowledge to help them, they'll be more likely to make a purchase from your brand when they need what you're selling.
8. Collaborate with influencers
If you don't yet have a big following on Instagram, one of the best ways to increase it is through the help of influencers. When people see a person they follow and admire posts about using a certain product, they'll be interested in finding out more about it.
Before you decide to use this digital marketing strategy, it's important that you first find influencers that speak to the same audience as you. Awario can help you do it with its Influencers report that finds and ranks influencers on any given platform.
Doing this will help you maximize the benefits of influencer marketing. Influencers can help you build brand awareness due to the loyal following that they have. When they make a post recommending your products or services to their followers, you have a good chance of turning them into your loyal customers.
9. Upload brand video tutorials
How? Upload video tutorials or how-to videos that explain why your product is worth giving a try.
According to the state of video marketing by Depositphotos, 96% of people watch an explainer video to learn more about a product or service and 68% would prefer watching a product video. Videos help to keep your audience engaged and tell more info about your product. Just take a look at an example from Sephora:
The company often creates interactive polls in Instagram Stories to understand what pain points their followers have and then invites beauty experts to solve followers' problems. Obviously, Sephora features products the company offers which helps to increase sales.
Consider that many people don't watch Instagram videos with their sound on. Make sure that the video makes sense either way or add subtitles.
10. Host Q&A sessions
More and more, people want to be involved in everything ― even in the making of your own product. They want to tell you what's good and bad about it, what they would change, and how you can do better.
So truthfully, I would call this type of session something different than a Q&A session. A "product discussion" session? Or something you do at a product launch?
In any case, if you want to communicate with your audience (and you do want that), organize a way for your audience to openly share their thoughts and ask their questions, and make a video where you reply and react to each one.
Don't forget to promote the session in advance! The best way to do this is with Instagram Stories (but you probably know that).
11. Stream a live event
In 2022, attending events can be tricky. But this will eventually change, and conventions, seminars, and similar useful social activities will no doubt be back. Besides, some companies still organize online events in these trying times, and that's still better than nothing.
And for those who still won't be able to attend, there can be an IGTV stream.
This is definitely something your users will appreciate, tell their friends about, and recall when they need your product. And as we know, reciprocation rarely fails!
Sign up for a free Awario trial
Start monitoring your brand on Instagram with a free 7-day trial. No credit card required.
By signing up I agree to the Terms of Use and Privacy Policy
12. Share time-limited offers
Time-limited offers have a great influence on the customer's buying process. When you share offers, you increase customer satisfaction and encourage followers to purchase in order not to miss an opportunity.
As specified in the MarketingSherpa Survey, 56% of social media users follow a business to get regular coupons or promotions and 44% of people want to get discounts from brands they follow.
Whether you sell physical products or digital downloads, sharing a time-limited offer is a great way to interest your Instagram followers to give your product or service a try. Why? Not only does it help people save money, but it also creates a sense of urgency that encourages people to make the purchase decision faster.
13. Publish positive customer reviews
With a great variety of products on the market, it can be daunting for customers to make the purchase decision. People rely on customers' experiences and positive reviews make 91% of customers more likely to buy from a business.
If you receive positive customer reviews, it's a good idea to repurpose them for Instagram marketing and publish posts on the main feed. Not only can it increase brand loyalty and trust, but it can also ease the worried minds of potential customers.
Take a look at how we at Awario post customer reviews on Instagram.
Speaking of, Awario can help you make sure you don't miss any reviews of your brand published online.
14. Promote your referral campaign
There's no better way to get new customers fast than relying on your loyal customers. When people are satisfied with your products, they are more likely to tell their friends about positive customer experiences. It's an organic way of spreading information about your company, better known as word-of-mouth marketing. The majority of marketing executives believe it is the most effective form of advertising.
If you want to encourage your customers to spread the word about your product, set up referral campaigns that can reward your loyal customers and encourage new consumers to rely on your product. Moreover, Instagram is a perfect place to promote your referral campaign. Here's how Bite Meals does it on Instagram: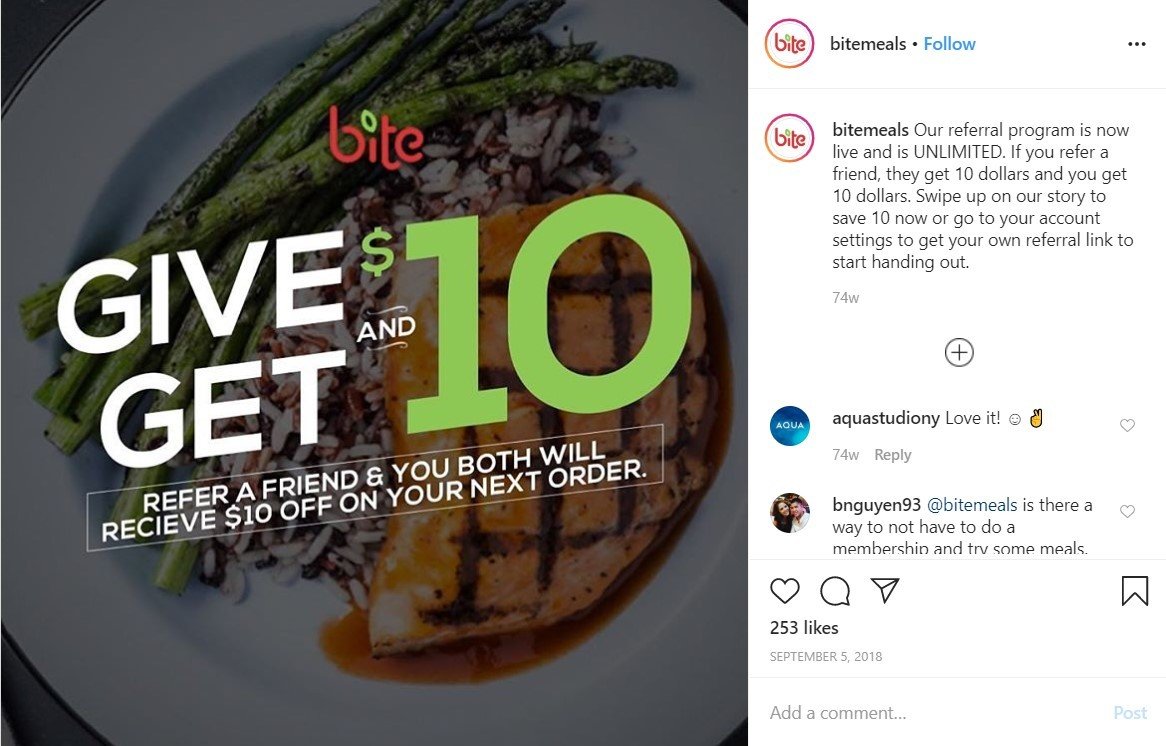 Want to know the best part? It doesn't take much time or effort for your loyal customers to share referral codes, special IDs assigned to every user who participates in your refer-a-friend program. Thus, they are more likely to spread the word about your product in exchange for getting something valuable in return.
15. Give a peak behind the scenes
The demand for authenticity runs high: both on Instagram and far beyond it. Filters and perfect lightning don't cut it anymore; quite the opposite, they can make a brand seem fake. Unfiltered models, real faces, raw sounds, and messy offices are much more welcomed when it comes to brand promotion.
While this doesn't necessarily mean you can throw away your extremely expensive camera equipment, there's something you still can do to look authentic. Namely, behind the scenes videos.
Film short compilations of how your product is made, how your colleagues interact, what happens when the day of the launch is nigh, and so on. Give your audience something to laugh at and raise their eyebrows at.
5 brands to inspire you
1. Netflix
Netflix's Instagram has 30.7 million followers. What is it that they are doing so exceptionally right on the platform?
They carry out exciting contests. Exciting not for the ones that wish to win free stuff, but for the ones that want to show off their knowledge and play with the similarly minded people. These are the followers who are much more valuable than the ones only following your account for a momentary gain. These ones might actually convert one day.
What do the contests look like? Usually, they involve a hashtag and a challenge to name the movie or the quote. Unsurprisingly, this attracts lots of engagement from the fans of the shows.
Then, of course, Netflix doesn't ignore memes. Looks like the memes are aimed at Instagram's young audience. They are universal, meaning that no matter what your product is, if teens are your target audience, you can create something like this.
Isn't this something every teen can relate to?
Finally, they get extremely creative. For example, there's a separate account for the character of BoJack Horseman. It's made completely from his perspective. If you relate to the character, you might want to follow. But it's not just about that: as with the multiple Twitter accounts of Netflix, this is about diversifying the marketing strategy and making sure you appeal to different kinds of audiences.
2. Chipotle
Being a food delivery brand, Chipotle could just post photos of its food that looks good if you apply multiple filters. But Chipotle has something bigger than that: it has a brand personality.
A strong brand personality is something that attracts people of all food tastes. It's something every brand should strive to achieve and reflect in its social media profiles.
Chipotle is a funny quirky meme brand. Its brand image is consistent on all social media accounts so Chipotle's Instagram feed is just like its other feeds: full of memes, jokes, and banter.
It's also like this when it comes to Chipotle's customer service.
3. Old Spice
If there's a brand that can make everything absolutely ridiculous, it's Old Spice. You probably remember their ads with naked men, horses, and naked men on horses. It's been ten years since these ads. Today, their Instagram feed is not much different: it's full of weird ideas, weird people, and most of all, weird photoshop.
Old Spice reminds us that no matter how boring your product is (sorry, antiperspirants, but there is really nothing pretty or exciting about preventing one's body from smelling), your social media posts can still attract tons of attention and become very memorable. Especially, if the creative people behind the marketing strategy are... well... a bit weird.
4. HubSpot
It's not easy to run a SaaS Instagram account. There can be no pretty product images or videos. All SaaS content marketing is usually long-form: educational videos, blog posts, etc.
HubSpot solved this problem by having an Instagram account whose main aim is to redirect to HubSpot's long-form content. But that's not it: HubSpot's Instagram posts are also full of genuinely useful information and print screened advice from the field experts. They are all designed well enough to fit into the Instagram universe, but unlike most content on this platform, HubSpot's feed is seriously educational.
5. Chubbies
Chubbies are casual shorts. And, no, there is nothing glamorous about them. If you're thinking about common Instagram clothing accounts that showcase their product using extremely good-looking models, you're wrong.
Chubbies is one of those products that are all about comfort. Their Instagram account reflects that in the best possible way: post after post, you see how relaxed the people wearing Chubbies shorts and the marketing team behind the brand are. And, you want to become one of them.
Chubbies' Instagram account has half a million followers. It's full of shorts jokes and lifestyle posts. The latter, unlike all of the other popular Instagram accounts, promote chubbiness (obviously), beer, holidays, and generally good time. The former leave us wondering if the Internet has gone too far.
In the end, this is another brand with a great personality. The one that you'll never forget - even if you'll want to.
In conclusion
Instagram gives you an infinite number of opportunities to stand out, no matter how many resources you have.
If you think your brand "is not for Instagram", I hope this article has managed to convince you otherwise. And of course, Instagram monitoring is a great way to make your Instagram strategy more effective - so don't forget about Awario's free trial!
Enjoying the post? There's more.
Sign up for our newsletter to get our best content by email.