Social media algorithms on every platform: explained (with marketing applications)

Article summary
In this article, we cover the secrets behind the algorithms of major social media platforms and give tips on how to succeed on them.
Remember that story when Target figured out a teen girl's due date long before her father knew she was pregnant?
Charles Duhigg outlines in the New York Times how this happens:
As Pole's [Target statistician's] computers crawled through the data, he was able to identify about 25 products that, when analyzed together, allowed him to assign each shopper a "pregnancy prediction" score. More important, he could also estimate her due date to within a small window, so Target could send coupons timed to very specific stages of her pregnancy.
This happened in 2012. This almost doesn't surprise us anymore.
We are aware that algorithms know more about us than people we share the flat with. We let algos in on our deepest secrets by asking Google about things that trouble us at nights and letting corporations analyze our purchase history. However, the algorithms we spend the most time with are social media algorithms. Social media is how we know what's going on in the world (two-thirds of American adults read the news on social media), what's bothering our friends, and how the ex is doing.
But this wouldn't be so life-changing if not for one major thing: social media algos decide which news to show us, which friends we care about, and are planning to let our secret crushes know everything (if they feel the same way). To a large extent, social media controls the information we see.
Surely, they do this for us. In a sort of win-win situation, the more social media knows about us, the more relevant the ads, news, and friends they show, and the happier we are with the network. We spend more time using it and we buy more products we actually need through social media ads. If this wouldn't work like that, targeted advertising wouldn't exist.
Moreover, people actually trust algorithms more: according to the Harvard Business School study, people are more likely to follow the advice when they are being told that it came from an algorithm rather than a human. A bit upsetting, isn't it?
So I hope it's clear that companies and people alike should understand how social media algorithms work, how they choose what content to show you or your audience, and as a marketer, what you can do to win a spot on the news feed.
All algorithms work by the same main principle.
They judge which content to show based on the content quality (how good the content is) and the user's previous history (how the user has interacted with the specific types of content in the past).
Then, things become unclear. First, algos obviously change from network to network. Second, people behind the corporations don't disclose much, so all we know is from what they choose to tell us and what the hundreds of A/B tests from hundreds of marketers told us.
Now, we'll go through what we know about social media algorithms on each social media platform and see what marketing (and personal) applications it's possible to take out.
Facebook
In 2018, Facebook made a major shift in its strategy. They announced that they will focus on privacy, turning Facebook into a "living room", and prioritizing "meaningful conversations" over news articles and friends and family content over publishers.
By meaningful conversations they meant the following actions:
Commenting or liking a photo or status update;
Reacting to a post that a friend has shared;
Multiple people replying to each other's comments on a piece of content from the news feed;
Sharing a link over Messenger.
This promised people a break from the echo-chambers created by Facebook (accidentally) in 2016: fewer trolls, bots, fake news, pro-Trump articles for Trump supporters and anti-Trump articles for Trump opposers. Only your aunt's updates on her latest thoughts from now on.
However, this left marketers and publishers overboard. LittleThings, a social platform with feel-good content reported a 75% decline in traffic and had to shut down. Unilad was sold to LadBible. Organic traffic for brands and companies declined.
In fact, organic traffic had been declining since 2014. A page with 10,000 fans would only reach just 650 of them already before the 2018 announcement. That is, Facebook claims, the result of simply having too much content on the platform.
This might be the reason why Facebook is moving from the over-populated news feed to the Stories.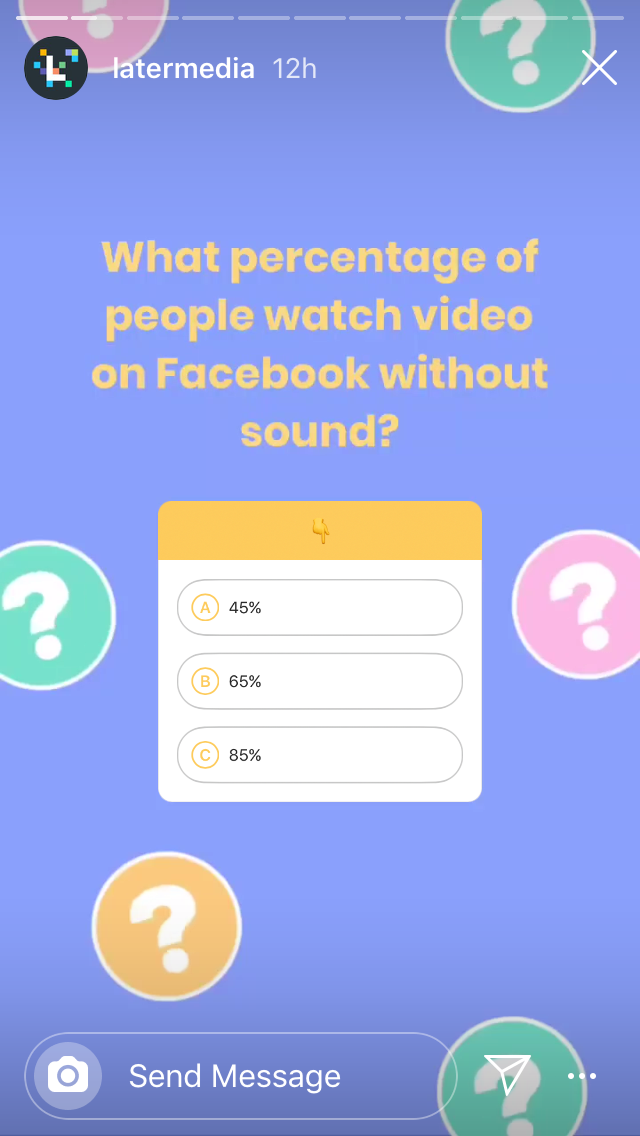 Yes, years after we've disregarded TV and radio in favor of social media partly because we could go back to the status updates of our friends and ourselves and see how things were a year ago, we're back to the ephemeral content. Right now, one billion Stories are shared on the platform every day. They are also on top of the news feed, so the user sees them first.
The algo does its best to reflect the idea of turning Facebook into "a digital living room" (well, except for it'll be with ads). The ranking factors include:
The credibility of the user. If it's a brand, it matters how complete the page is, what is the sharing history, etc.;
The number of comments: content that receives many comments ranks higher;
Native content is ranked higher than links to other sites;
Videos are ranked higher; live videos especially, because they receive more interaction.
Besides, sensationalist content and clickbait-y content is downranked by the algo.
Marketing implications:
So what does this leave us with?
1. Try out Facebook Stories.
They are not affected by the brutal 2018 Facebook algorithm and the user sees them on top of the page.
2. Create more engaging and less informative content.
Brands enjoy giving their followers more information. This is not that useful for getting comments, though. The most you get is a couple of thank yous. For the sake of the algo's love for comments, you might want to start producing controversial content and content that drives discussions.
3. Use videos and live videos.
Videos tend to drive more comments. This is especially true for live videos. Create a video strategy and observe if it helps you get noticed. Make sure to make longer videos (more than three munites) that are engaging and inspiring.

4. Avoid overly promotional content and unclear headlines.
5. Change your perception of Facebook.
Marketers see Facebook business pages as free broadcasting platforms. The main priority of brands and influencers is to gain followers so that people who've "liked" their page would see everything (or most of) what they post.
However, Facebook is long past this viewpoint. Organic traffic might not hit zero, but it's surely getting there. Let's face it: Facebook was never made for you to profit from it for free. It's a paid marketing platform where your followers are a precise target audience gathered in one place. Facebook lets you advertise more precisely and more effectively rather than do it for free.
Twitter
Fun fact: it's only in 2018 that Twitter started making a profit. Its algo, therefore, is aimed at being fit for ads and being able to hook users at the same time.
Twitter isn't a platform for everyone.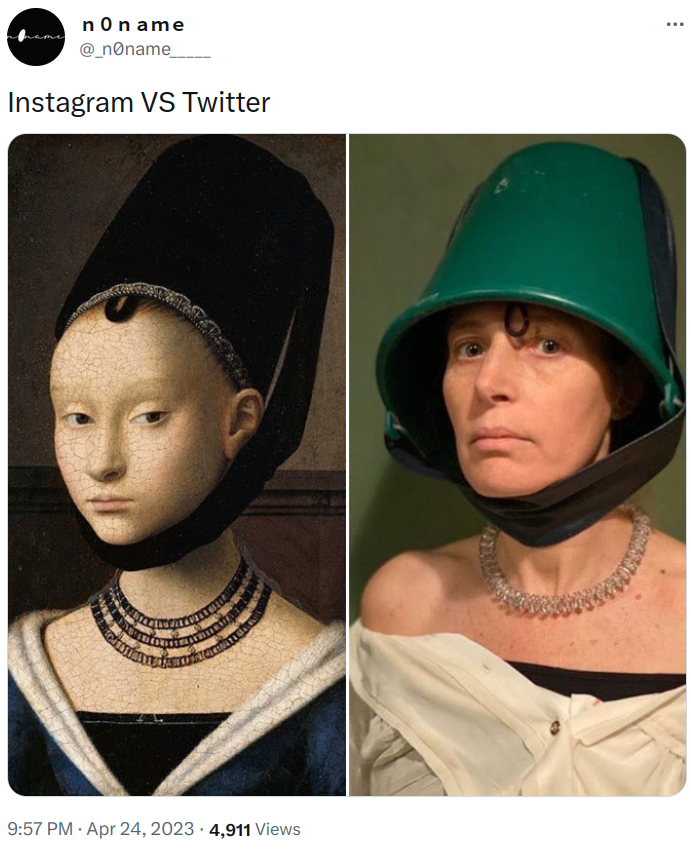 You don't need it the way you need Facebook to have chats and reminders of everyone's birthdays. It's somewhere between a news site and a social media site. It attracts people that want to know "what's happening" in the niches they are interested in as opposed to whatever BBC or CNN deems important. It also has tons of genuinely weird content: the results of many people being anonymous and being themselves.
Twitter now has two kinds of algos: the user can switch between them. One is chronological, the other one is algorithmic. Predictably, the latter one takes into account your previous behavior when deciding which tweets to show you first. However, time is still the most important ranking factor for Twitter.
Twitter is an influential platform. It's where politics happens (we live in weird times), people become influencers, major scandals and the world movements unfold. Manipulating this platform's algorithm means manipulating the minds of millions. So now is the time when Twitter fights any sort of manipulation: from now on, "the use of any form of automation (including scheduling) to post identical or substantially similar content, or to perform actions such as Likes or Retweets, across many accounts that have authorized your app is not permitted". In January last year, Twitter said it had removed 50,000 Russian-related accounts that used the platform to post automated material relating to the 2016 elections.
Now, the algo takes the following into account:
Timing: Twitter is not about what happened three days ago. It's about what happened today, and that's what it shows the users.
The credibility of the user, just like with Facebook - you and your brand should fill out all the info there is;
Tweets with a higher engagement rate.
Marketing implications.
1. Use the 280 characters.
Longer tweets were shown to get more engagement rates and were, therefore, more favored by the algo. Add some context, use up the 280-word limit.
2. Tweet every day.
Don't expect someone to log in the next day and see your content from the day before. Tweet every day or even more often.
3. Engage with other users.
Twitter takes into account your behavior at every step, so if you start up a conversation with someone who follows you and they reply, Twitter will show them your content in the future.
LinkedIn
LinkedIn judges you 24/7. In its algo, it assesses your profile against three categories: identity, content, behavior.
The first factor takes into account where you work, what skills you have, and who you are connected with. The second one looks at your posts' views and engagement, their timing, and which companies, people, or the topics are mentioned in the post. And the last factor takes into account your behavior: what have you liked and shared in the past, who do you interact with, where do you spend the most time in your news feed.
Based on these factors LinkedIn shows you your personalized feed and suggests people to connect with. While now the algo is focused on your job, connections, and universities, soon it promises to add "Interests" section to its algo. This way it will be able to match people and show content based on the people's personal interests as well as professional ones.
Here are the ranking factors for the content posted on LinkedIn:
Native content over links to other sites;
Content is shown to people who seem most relevant to you based on the factors described above;
Content is shown to people with whom you've had some interaction.
Marketing implications:
1. Engage with people in your network.
Like, comment, and share the content of your network connections - this way, the LinkedIn algorithm is more likely to decide that your content is also relevant to them.
2. Post more status updates than blog posts.
Users have reported that status boxes work better.
3. Mix up writing styles.
You might've noticed the LinkedIn writing style in which every sentence takes up a new paragraph. Some call it "broetry". The LinkedIn algo used to heavily prioritize this type of wiring, and people have quickly realized that and made tons of strange to the point of unreadable content.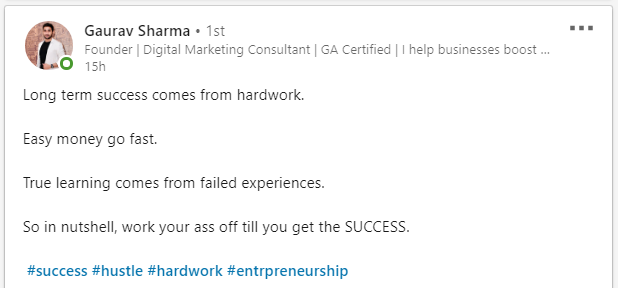 LinkedIn still prioritizes broems, but less so, which tells us that they might stop prioritizing it altogether soon. So while writing whole posts in "broetry" might not be as useful as it used to be, mixing up the styles is the way to compromise and experiment.
Instagram
Instagram is probably the most important platform for most marketers. It has changed the way people understand some industries: fashion is no longer what designers come up with in the new collection or what movie stars wear. It's what is hip on Instagram. Same goes for many other niches: travel, gaming, pets, CGI. Instagram influencer marketing is booming. Putting the content out there and making sure people read it is crucial for influencers and marketers alike.
Instagram introduced its own algo in 2016, and it remains to be the hottest algorithm (yes, that's a thing) out there. Unlike on Twitter and also unlike how Instagram worked before 2016, you can now see posts from days ago on Instagram. Instagram's goal is to show you the content you'll engage with, to keep you on the platform, and to show you as many ads as possible. Remember, Instagram is there not to connect you to your friends and family - it's a perfect platform for advertising and it's doing everything to make the most money out of it.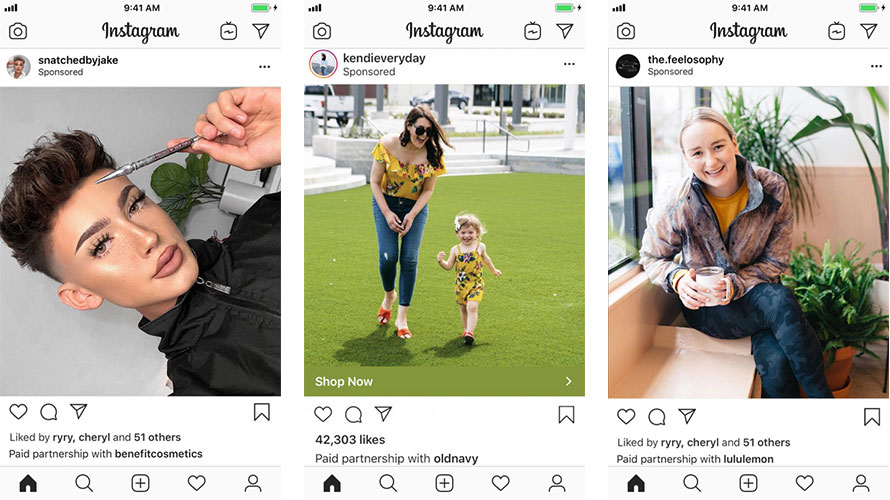 There are three most important factors that determine what you'll see next. You should be familiar with these factors by now:
Interest: how likely the user is to enjoy the post according to Instagram data on you;
Timeliness: how recent the post is;
Relationship: if the user likes or comments a lot, Instagram assumes they are friends or family.
Other algo factors from what we know are:
Frequency: the more the user opens the app, the more chronological the posts will be;
Following: the more people the user is following, the pickier the algo gets;
Usage: Instagram observes the way the user interacts with the app. If the user scrolls for a long period of time, they'll be shown the freshest content, if the user opens the app frequently but doesn't scroll much - the most relevant content.
Marketing applications
1. Post regularly.
Instagram doesn't downrank people for posting too much, so there's no risk in trying to implement the timeliness factor and be there for your audience every day.
2. Use hashtags.
While not an important factor in the algorithm (as far as we know), hashtags help people discover the content they are looking for and do still play a role in the post's position in the feeds.
3. Try implementing Stories and Reels in your marketing strategy.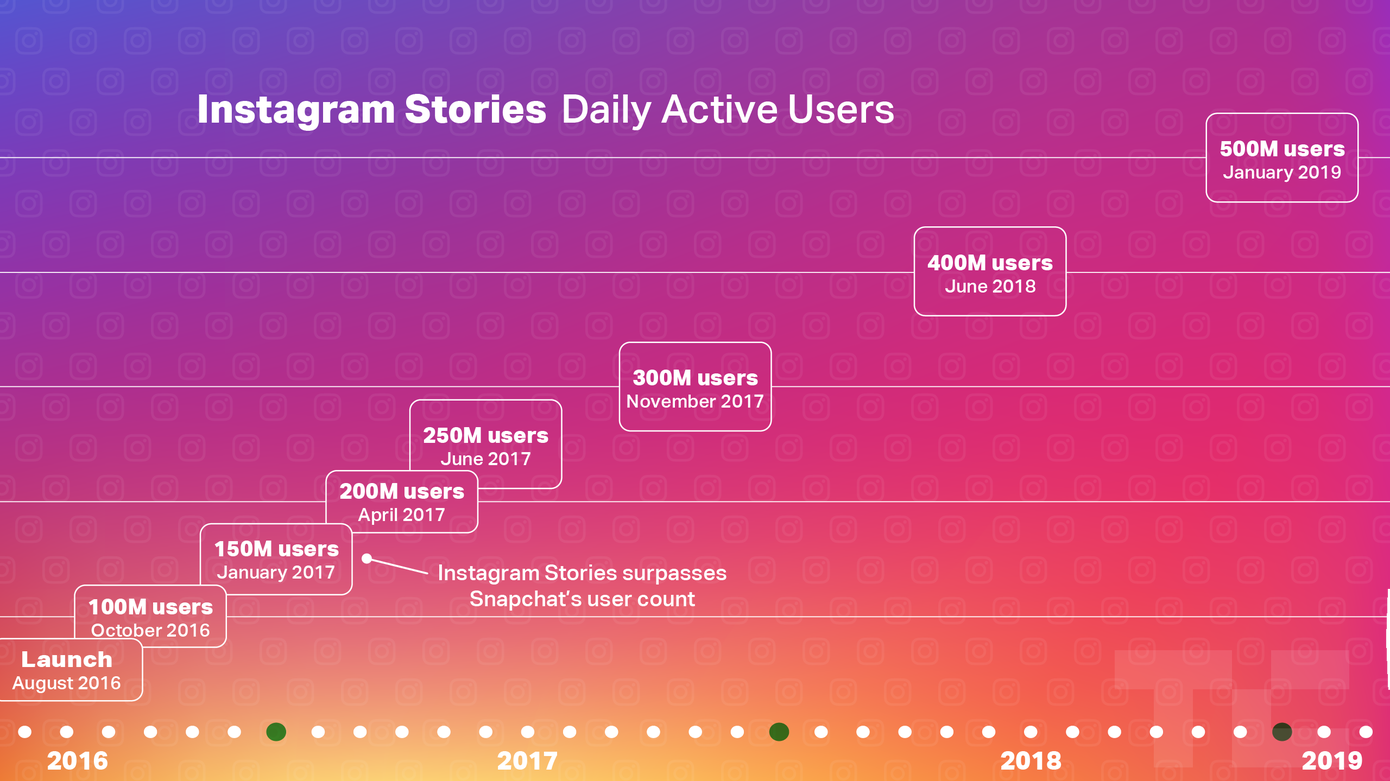 They are the most successful Instagram's feature, after all.
YouTube
Mark my words, soon YouTube SEO will be a popular thing. Right now YouTube is technically the largest search engine while being a social media platform, and its algo is very hard to crack.
YouTube algo serves those who contribute the most to the site. There's an extreme amount of content on YouTube, gaining following is exceptionally hard, and you have to post 2-3 times a week to gain algorithmic traction. So think twice before focusing your marketing or influencer efforts on YouTube.
Here are the factors that the YouTube algorithm uses:
Marketing implications:
1. Post consistently.
If you've decided to promote your content on YouTube, first things first: post consistently or you won't be noticed by the algo at all.
2. Make videos that are 7-16 mins long.
Those were found to work the best.
3. Take care of the title, description, and keyword tags.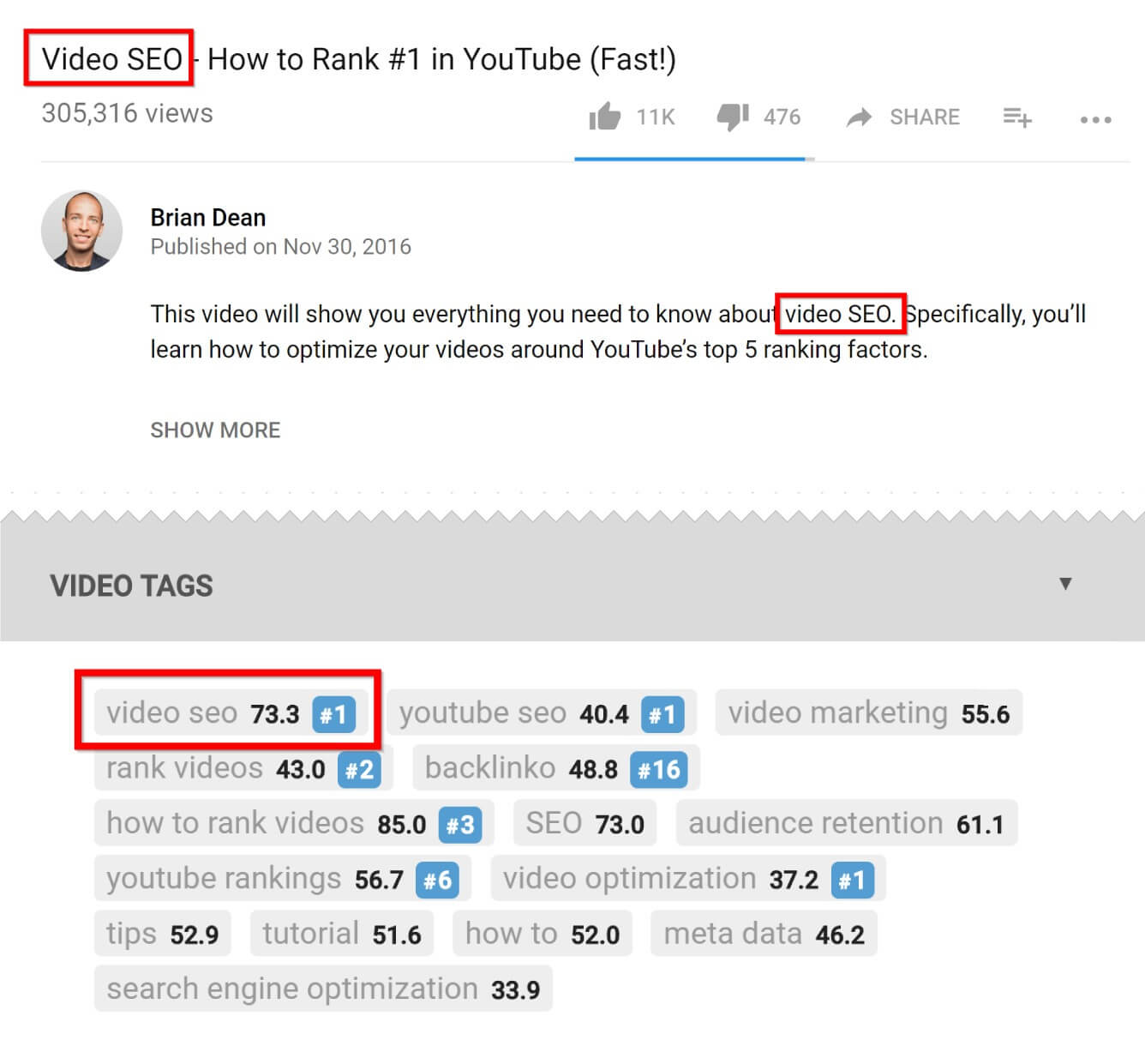 Remember it's a search engine much more than it is a social media platform. How much do you communicate on YouTube and how much do you find videos to watch?
4. Build a subscriber base.
Don't expect your video to go viral by itself. You need to build an audience for the algo to judge your video as worth showing to people. It's really a vicious cycle if you don't have a loyal community on a different platform that can just follow you on YouTube as well.
Don't miss our next analysis.
Subscribe to Awario blog to get social data analyses, case studies, and social listening how-tos in your inbox.
---
Hopefully, this article shed some light on social media algorithms for you. Sure, we still don't know enough. As SEOs constantly pressure Google employees to tell more about the inner workings of the world's most powerful search engine, social media users, politicians, and marketers will continue to demand more information from social media giants.
At the same time, every company with a strong social media marketing strategy will be testing and figuring out what works. Together, we'll become more aware of how social media guides our lives and our marketing efforts and will be able to adjust our behavior accordingly.