Top 10 tips to increase your Instagram customers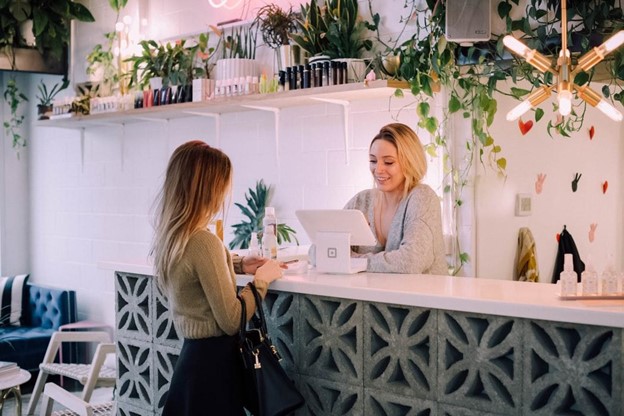 As the second most popular social media, Instagram helps users run their business, get leads, and increase their customers on the platform. You may remember that once Instagram was a place to share personal photos, talking to family and friends, and meeting new people.

However, nowadays things have changed! Today, many people run and manage their business, earn money through selling products or services, become popular, run challenges, and more on Instagram.

Statistics show that 90 percent of users follow at least a business on Instagram, 70% of users look up brands on Instagram, and 60% of users learn about new products through Instagram, which might be good news for users who want to promote their business on Instagram.

There are 25 million businesses on Instagram worldwide with different products and services that encourage users to shop from them.

If you have chosen Instagram to promote your business and want to increase your Instagram customers, then you are in the right place!
Start monitoring your brand today.
You should've been doing it yesterday – but the next best time is now with Awario.
By signing up I agree to the Terms of Use and Privacy Policy
Top 10 tips to increase your Instagram customers in 2021
Just choosing Instagram for promoting a business is not enough. In other words, you should keep yourself up to date to learn about the new strategies and tips to have the proper marketing plan.

Moreover, it would help if you keep in mind that the number of followers on your account doesn't guarantee their engagement. So, it would be best if you master some hacks to turn your followers into your customers.

Let's dive in!
1. Get an Instagram business account
The first step is having an Instagram business account to track the followers' behavior, daily activity time, age, gender, etc. In other words, for getting good results, you should know your audience and their interests.

Knowing your followers' most active time helps you find out about the best time to post on Instagram. This way, you can increase your reach and engagement rate.

Here is how to switch your personal account to a business account:
Open the Instagram app and go to your account's settings
Tap on "Account" and select Switch to Business Profile/Professional Account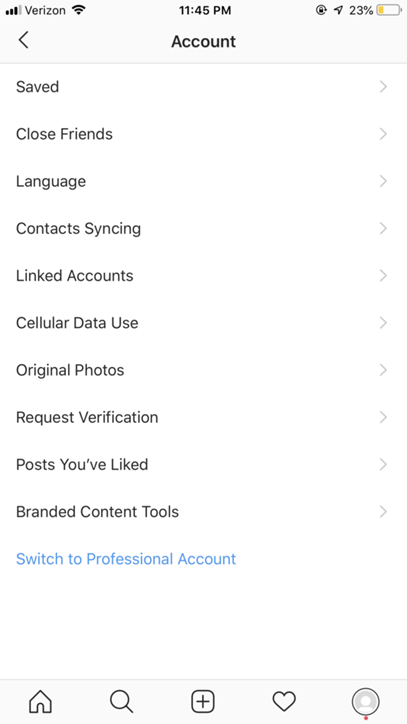 On the "Set Up Your Business Profile" page, review your business's contact information, and make any changes.
Finally, tap "Done" to save the changes.

2. Use call to actions
Generally, users need to be motivated to interact with you and use your products. By adding a call to action in your captions and Instagram bio, users are more likely to be encouraged.

Moreover, using the right call to action can increase your website traffic, help you get more information about your audience, get more followers, etc. While Instagram doesn't allow users to add a clickable link in captions, you should encourage users to click on your link in bio.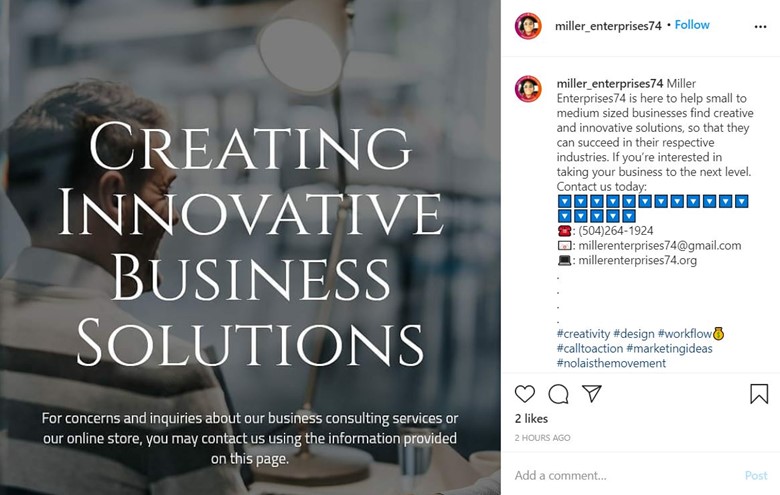 Since Instagram users are limited to only add one link in their bio, it would be best if you use an Instagram link in bio tool to add multiple links in your bio, create your desired landing page, add your contact information, find out about the number of clicks on each link, etc.

To mention an Instagram bio tool, we can name Linktree, which is paid in some features, and My.URLs bio, which is completely free.
3. Engage and interact with your followers
Nowadays, 42% of customers expect a reply from a social media team within just an hour of posting a concern. Moreover, research shows that 81% of customers don't recommend brands to friends if their comments are ignored on social media, so don't underestimate answering comments.

Try to respond to every single comment and direct message, like the comments, follow back your followers, etc., to keep your followers and clients satisfied. Obviously, happy followers are more likely to become your clients rather than the ignored ones.

Suppose you are busy with your business and don't have enough time to answer your followers. In that case, you have the option to either use an Instagram manager or an Instagram auto-respond tool to answer your followers.
4. Advertise your products and services
Sometimes you might be lost among the crowd, so using the advertising feature helps you be seen. Instagram shows the promoted posts to your target audience based on specific locations, age range, etc.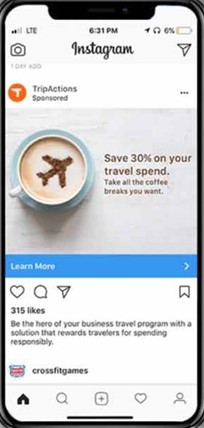 5. Write a killer Instagram bio
Well, sometimes people get a good feeling at first glance. Instagram bio and profile picture are the first places that a user sees when taps on your profile.
Explain about your business, add a call to action, add a link, use emojis, share your contact information, and more in your bio.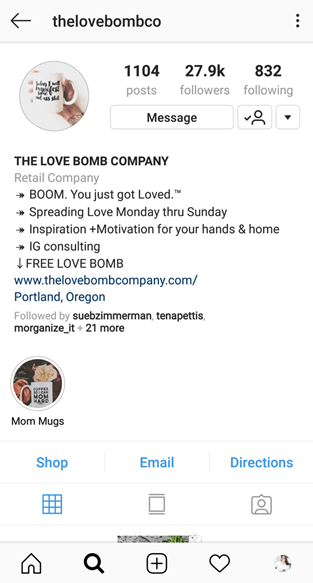 6. Use hashtags wisely
Instagram hashtags work like filters to discover what users are looking for on the platform. Although you are allowed to use up to 30 hashtags in your posts, statistics show that the optimal number of hashtags is 9 on each post.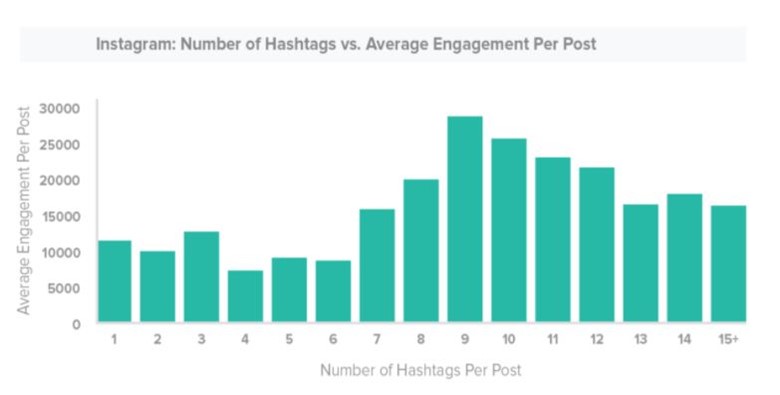 The most 40 popular hashtags are listed below:
#love
#instagood
#photooftheday
#fashion
#beautiful
#happy
#cute
#tbt
#like4like
#followme
#picoftheday
#follow
#me
#selfie
#summer
#art
#instadaily
#friends
#repost
#nature
#girl
#fun
#style
#smile
#food
#instalike
#likeforlike
#family
#travel
#fitness
#igers
#tagsforlikes
#follow4follow
#nofilter
#life
#beauty
#amazing
#instamood
#instagram
#photography
If you need to know about the top related hashtags based on your niche, you can use the hashtag generator tool and use hashtags wisely.
7. Post regularly
Posting at least once a day keeps your Instagram updated and helps your audience to keep engaged. Moreover, by posting once or twice a day, your followers won't feel bothered by seeing too many posts from you.

Learn the best time to post on Instagram through your account's insight or by using the general recommendations to boost your engagement.

Actually, finding Instagram post ideas and sharing posts every day might be time-consuming; that's when you would find Instagram scheduler tools useful.

This way, you only spend one or two hours every week to schedule your posts and stories. Besides, most of the Instagram post and story scheduler tools provide a social calendar to give post and story ideas.
8. Connect with influencers
Generally, Instagram influencers are trusted by many users in a specific area or globally. That's why you can take advantage of their popularity and increase your Instagram customers.

All you need to do is finding influencers or micro-influencers in your niche and make a deal with them to mention your account on their posts, show your products on their Live, Story or post, write about your products in their posts' captions, etc. and help you reach your goals.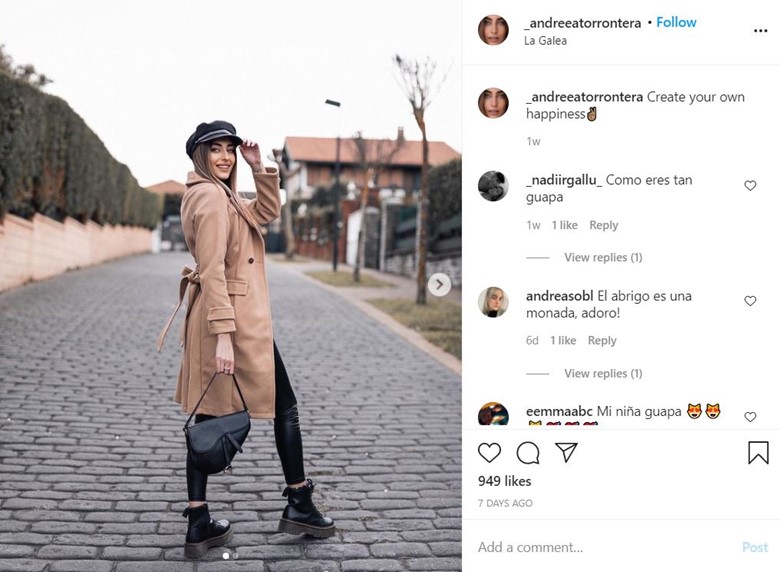 If you have no idea about the way of finding the proper influencer, you should use the Instagram discovery platforms such as Ainfluencer and get what you want.
9. Use location tagging
The location-tagged posts and stories will show up in relevant searches, which would help you enhance your business's visibility and get discovered by new users.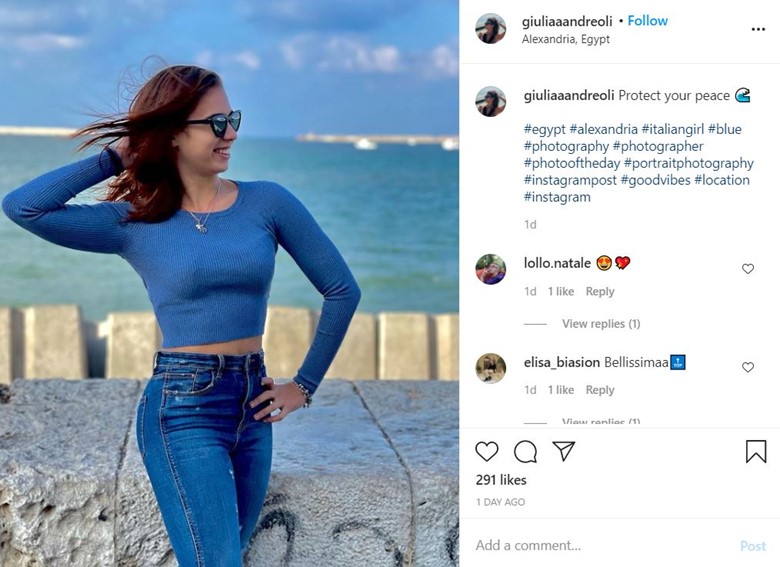 10. Analyze your account's data
Last but not least is analyzing the account's data to find out whether you have planned the proper strategy or not.

Easily Track the growth in the number of your mentions and their collective reach, sort mentions by positive, negative, and neutral with sentiment analysis, identify top influencers by the social network, compare several alerts, and analyze progress with Awario's analytics.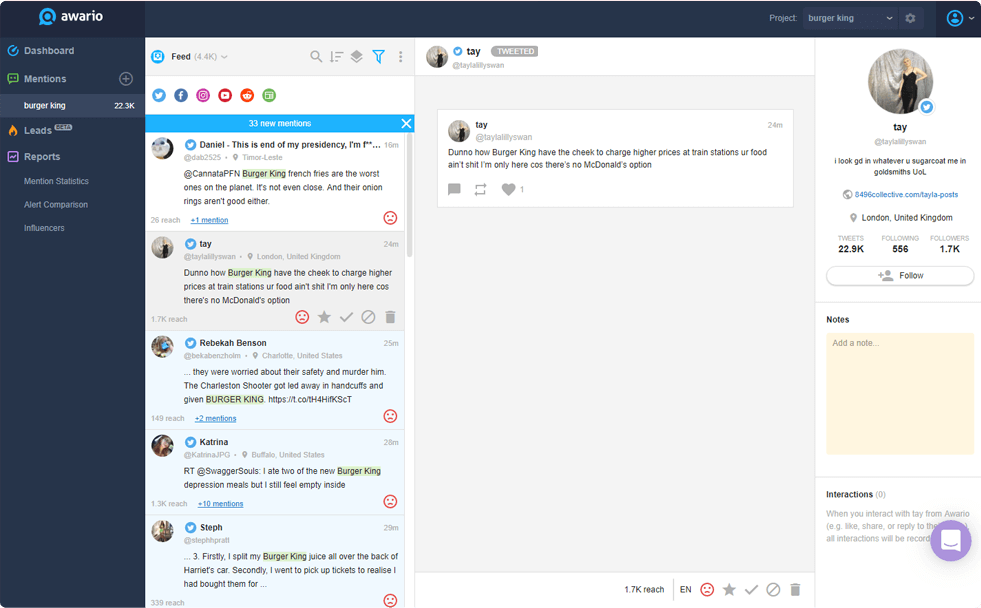 Final thought
Following all the mentioned tips and using social media tools help businesses increase their customers and have satisfied clients.

What are your experiences and ideas for getting more Instagram clients? We are all ears to hear from you. Leave comments below.