Who'll win the World Cup (according to social media)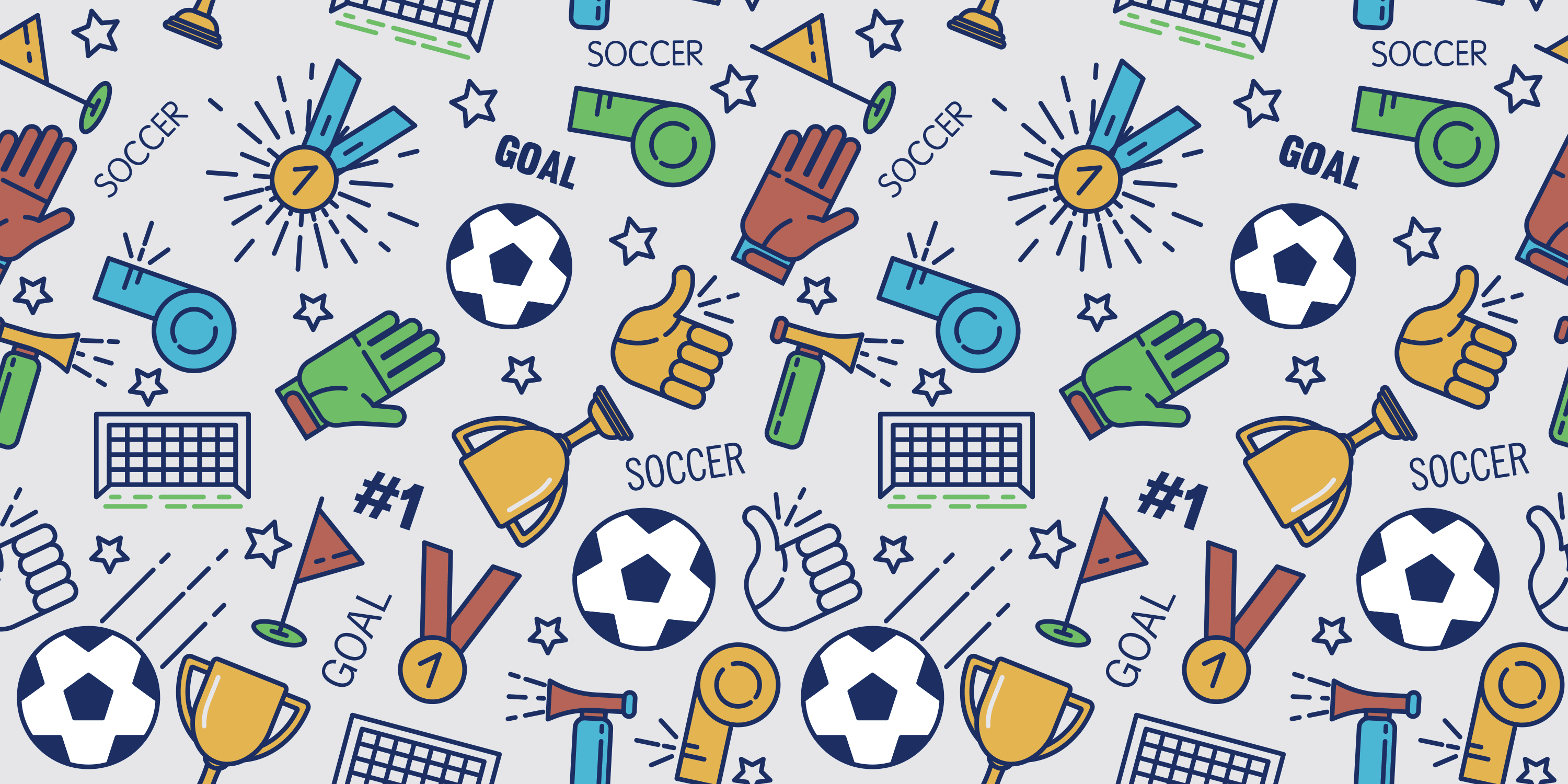 The winner of World Cup 2018 has almost been decided - the fans and bookies alike are anticipating the final matches which will determine who'll take the cup home.
There are many ways to predict it from looking at the performance of each team and analyzing their strengths and weaknesses to feeding various cute animals to make them choose their favourite. And analyzing public opinion is as good as any of an option to try to predict the winner.
Luckily, we have a tool on hands that can do exactly that - analyze public opinion. Because where else would you share your excitement about Harry Kane's amazing run but on Twitter. So we decided to analyze how Twitter reacted to four teams that will face each other in the semifinals. And let me tell you - Twitter is very passionate about football. So passionate, in fact, that football has become the main priority - even when you're in the middle of something else.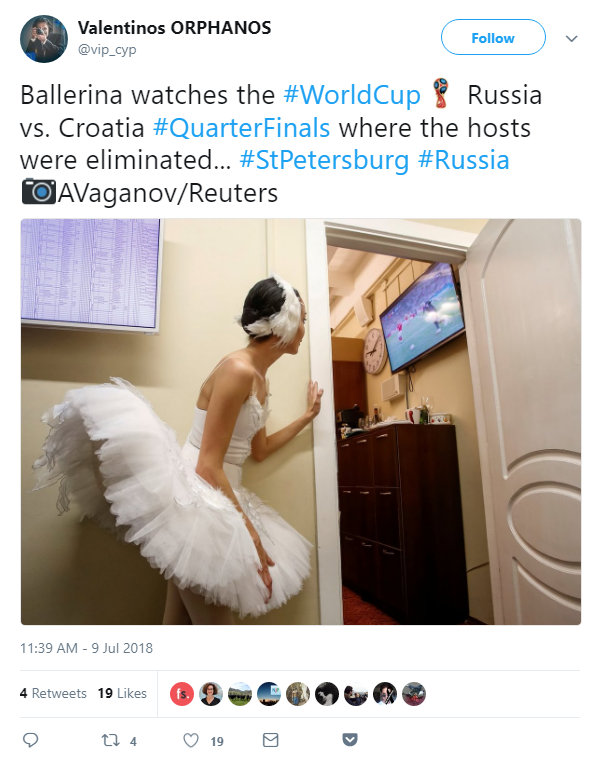 After all, the fans' support is the main fuel for a player's talent - it even beats their giant salaries. So we could see Twitter as a microcosm of real world and how much support this world is giving to each team.
But you're probably here to find out who will win the World Cup, not for my philosophical reflections on social media and the power of love. So let's look at each team separately and see how big is their chance to win in the eyes of the public.
Belgium
More than 210 million people saw tweets about Belgium. Admittedly, compared to other teams, that is not a very high number.
Surprisingly, the country that seems to care the most about the Belgian team is… France. Maybe they're really worried about meeting them at semifinals.
However, the feelings about the Belgian team are more positive than negative - so let's hope that this positivity will be felt on the field tonight.
And for some people it just comes down to your favourite cartoon.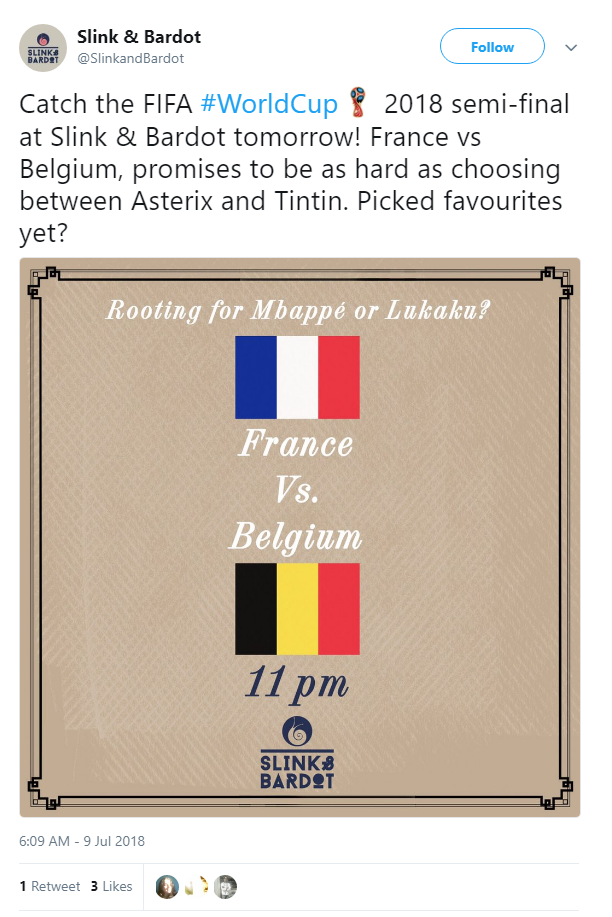 France
France has stirred a bit more hype among the fans with around 280 million reach, but their Sentiment Stats are not as good.
And if you believe in signs, the universe just might be trying to say something as pointed out by this tweet.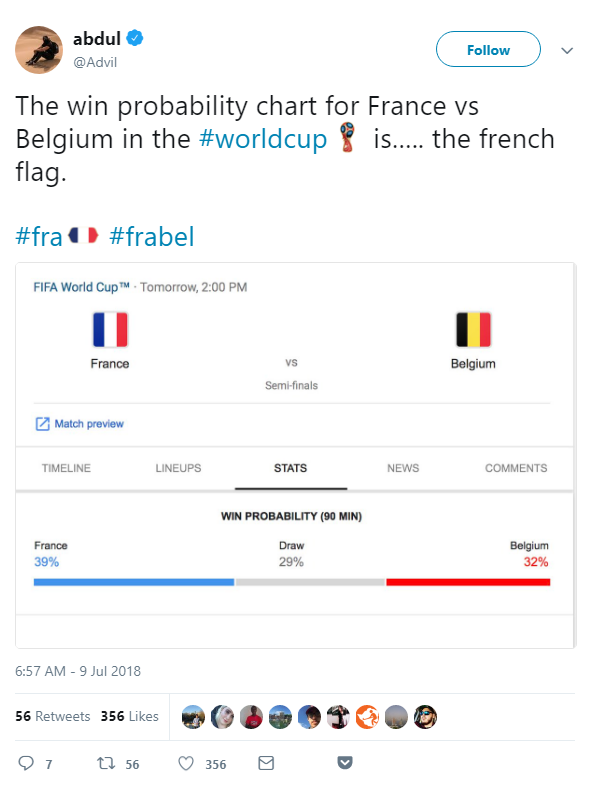 Belgium vs France
Using Comparing Alerts feature we can see that France seems to be more popular with the football fans all over the world.
But the Sentiment Metrics seem to favour Belgium more. I guess we'll see what's more important tonight!

Croatia
Croatia is an unexpected success of this World Cup, so we're not surprised that Twitter loves them! Everybody loves an underdog.
And again - most of the tweets are coming from Croatia's rival - although looking back at the Sentiment Analytics, it seems like British are keeping their famous poise and politeness and not tweeting a lot of nasty stuff about their opponent.
And there are a lot more to cheering for Croatia than just liking their professional skills. Love always wins!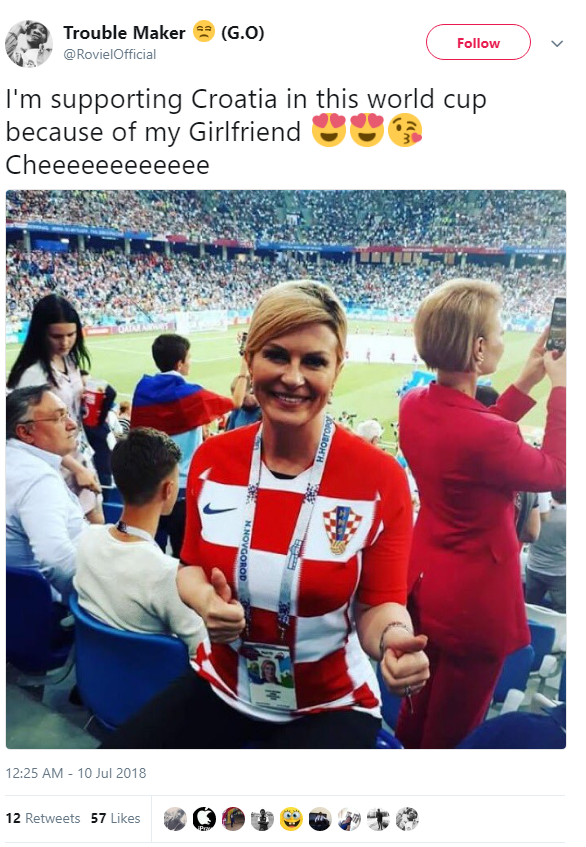 England
If we're judging by the level of social media egagement (and we are) England is a clear winner of World Cup 2018. England and football is the biggest love story of this summer - move over Prince Harry. After quite mediocre performance they showed in the last 20 years, the English team might finally win - and the country is equally excited and nervous.
Just look at this deep bright spot of dark blue!
And the hashtag #itscominghome took over not just Twitter, but the whole England.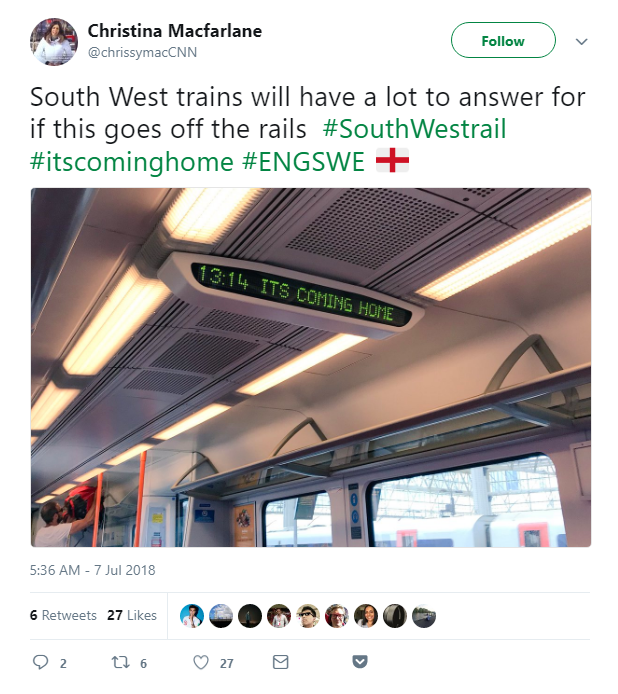 If you still need to know just how excited they are: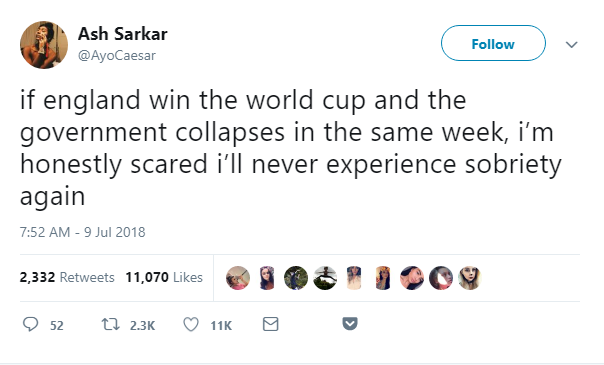 To the point of turning to unconventional methods to predict the winner.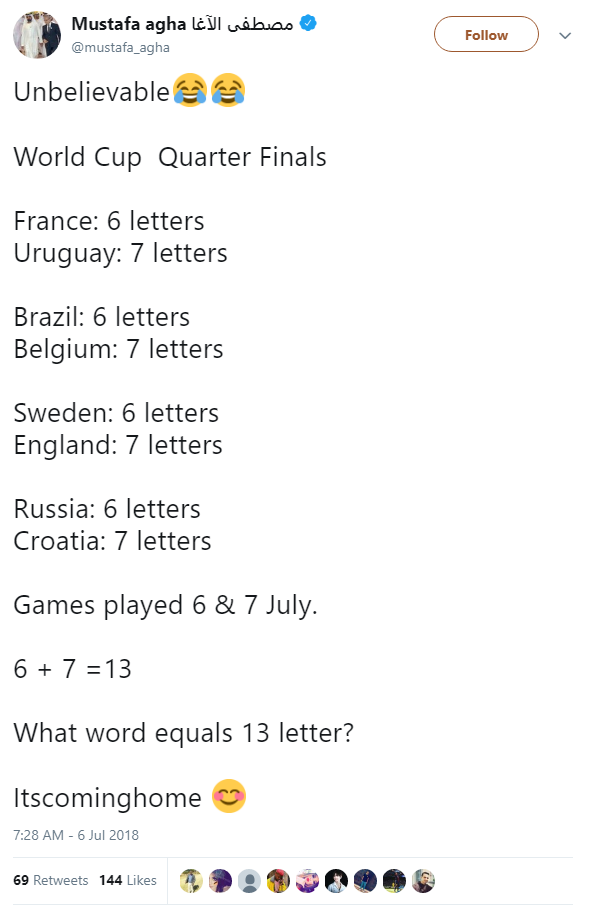 Even their manager Gareth Southgate seems to believe that England will win which prompted him to buy some new furniture.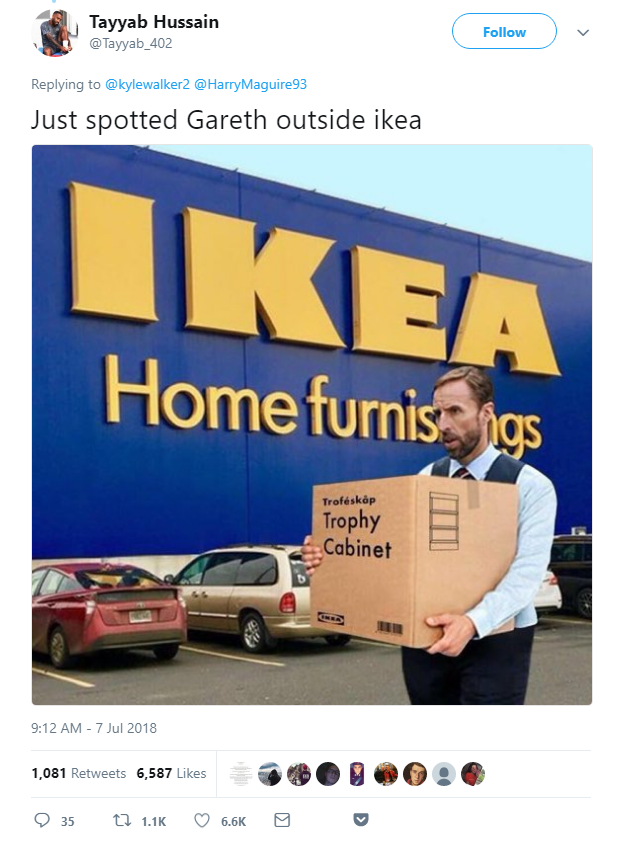 So as you see, Twitter is as divided as the rest of the world. The only question left to ask is "Who do you want to win"? Tell me in the comments and I hope that on Sunday we'll all celebrate the win together!