15 questions to ask when deciding to work with an influencer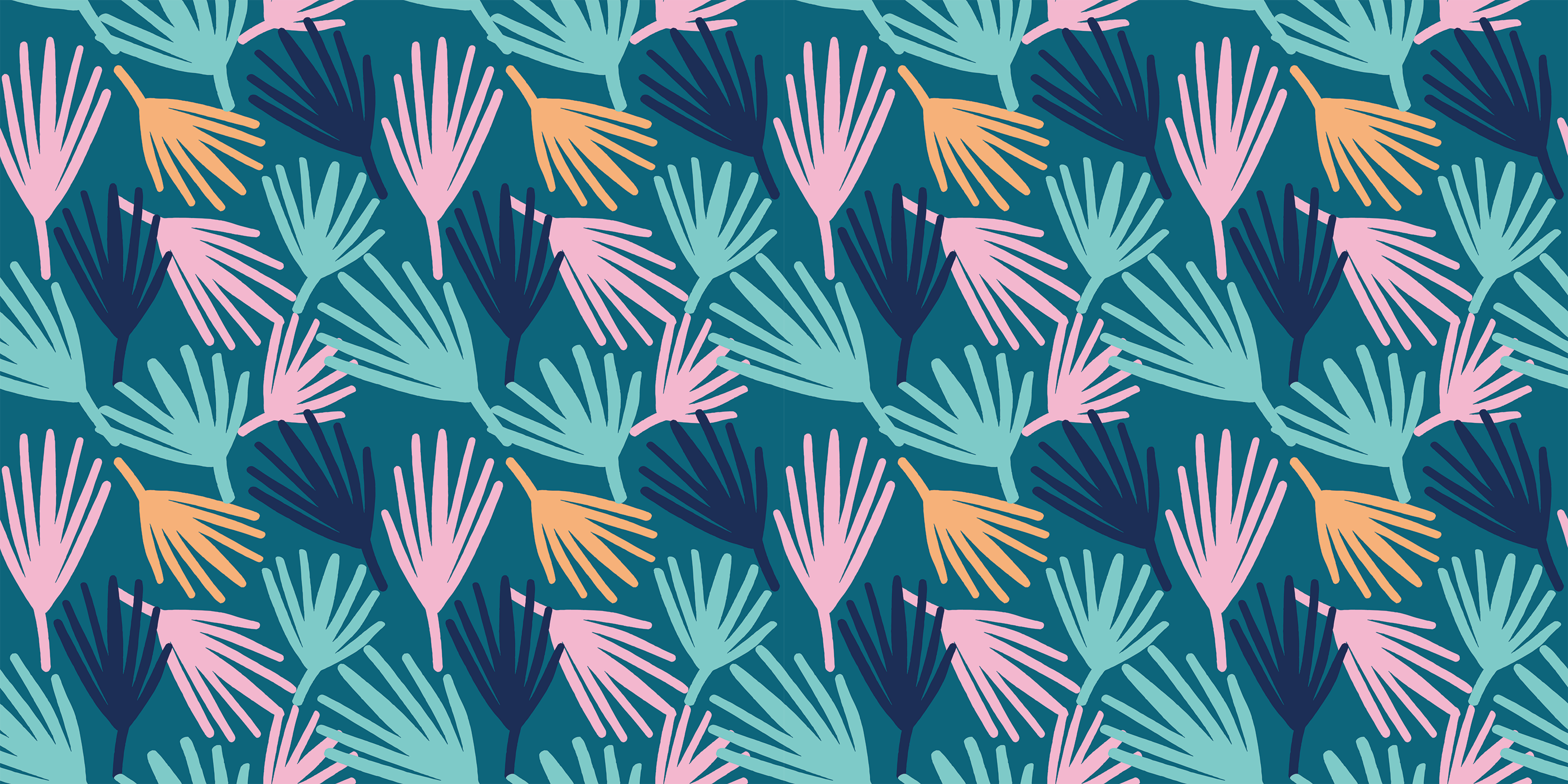 Instagram has taken over the social media landscape by providing an opportunity to visually connect with friends, families, celebrities, and even brands. Due to the simple nature of the app, Instagram has paved a simple way for influencers to share content and connect with relevant audiences.
Brands have taken advantage of the large influence that influencers have on social media. There's a plethora of benefits that can come from a campaign. Wondering if partnering with an influencer is right for your business? There are several questions to ask when going through the process.
Deciding whether or not to work with an influencer and choosing the right one for your brand is not an easy task. There's plenty of things to consider in the beginning phases, when choosing the right influencer for your goals, and when hashing out the details of the campaign with your selected influencer. Partnering with an influencer has great potential for your brand, but you need to make sure to consider everything before diving in headfirst.
What to ask before choosing an influencer
There are a few questions your team needs to be able to answer before choosing your dream influencer. You may already have someone in mind, but if you don't have a plan for your influencer campaign, things aren't going to go as planned.
What do you hope to accomplish?
Working with an influencer should help supplement your digital marketing strategy where other aspects may be falling short. It's important that your team decides on your goals for the campaign before jumping in. Your goals are dependent on what areas your marketing plan needs help with. Your goals may be one of these or it may be completely unique to your organization:
Increase brand awareness and brand reach
Improve social media presence through increased followers and engagement
Increase sales and/or conversion rates
Promote new product launch
Build awareness around an upcoming event
Drive traffic back to your website or social media account profiles
Your goals will help guide you in the decision to choose the right influencer for the job. If you're raising awareness for an event or new product, you should consider working with an influencer that does more contests or giveaways. If your goal is increasing sales, debate with partnering with an influencer that has promoted products and has seen success in converting followers into customers. Establishing clear goals ahead of time will help guide your team through the rest of the process.
What type of influencer will you work with?
Just like the real world, there's not a one-size-fits-all label for the influencer world. A decision your company will have to make when choosing to work with an influencer is deciding what type of influencer you'll work with. The three larger groups of influencers in regards to the number of followers are as follows (these are not definite guidelines but instead the generally accepted definitions):
Micro-influencers: These are the influencers with the smallest amount of followers. The number of followers can vary between 2,000 - 50,000 on a single social media channel. These influencers often publish content focused on a specific topic or interest- such as cooking or exercise. These influencers often have a high level of engagement from their followers.
Macro-influencers: Macro-influencers often have 50,000 - 1,000,000 followers. These influencers often started as a micro-influencer and have organically increased their following to get to this level. Macro-influencers are often well known as leaders within their topic area or potentially their regional area as well.
Mega-influencers: Mega-influencers have over 1,000,000 followers on a social media platform. These are often celebrities and are well known in the real world as well as online. They are the most expensive group of influencers, but it is due to the explosive reach that their content has.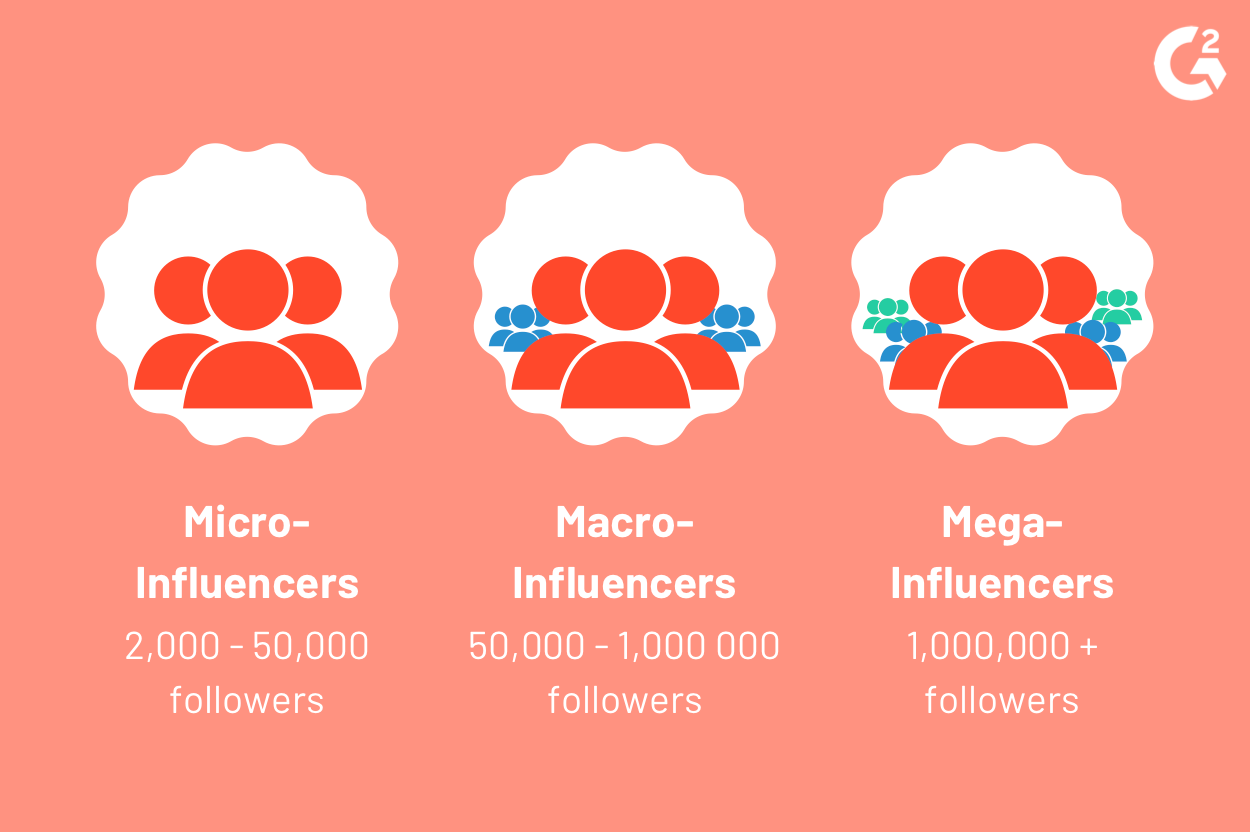 Deciding which type of influencer to work with is dependent on your brand's goals and budget. Each group has its pros and cons, so it's up to your team to figure out which influencer will work best for your plan.
What's your budget for an influencer campaign?
Each group of influencers and each influencer individually has their own price tag associated with their campaign. Before you can partner with an influencer, you'll need to decide how much cash your company can dedicate to an influencer campaign.
You'll probably have to test the waters before upper-leadership is willing to dedicate a larger portion of your budget to influencer campaigns. Try to get the most bang for your buck by choosing an influencer that will have high engagement rates and will help transform followers into customers of your brand.
Are you willing to let the influencer take over the creative aspect?
One of the best parts about an influencer campaign, if done right, is that it often seems natural and authentic. Therefore, in order to see the most success for the campaign, you'll need to hand over creative control to the influencer. You can set guidelines in your contract or air that you'd like to have final approval before the post goes live, but you should choose an influencer based off liking their previous content and not try to influence their posts too much. Having too heavy of a hand during the process can lead to followers being turned off and untrusting of your brand.
A great example of allowing creativity while still being transparent that it's a sponsored post is the post from @chicagofoodauthority, a Chicago food blogger.
Although this sponsored post is for the brand Crate + Barrel, she still appeals to her audience by including a spread of Greek food served in the dishes from the brand. This post does not stand out from the rest of her feed as something different than her followers would normally expect; therefore signaling the creative freedom she had with this campaign.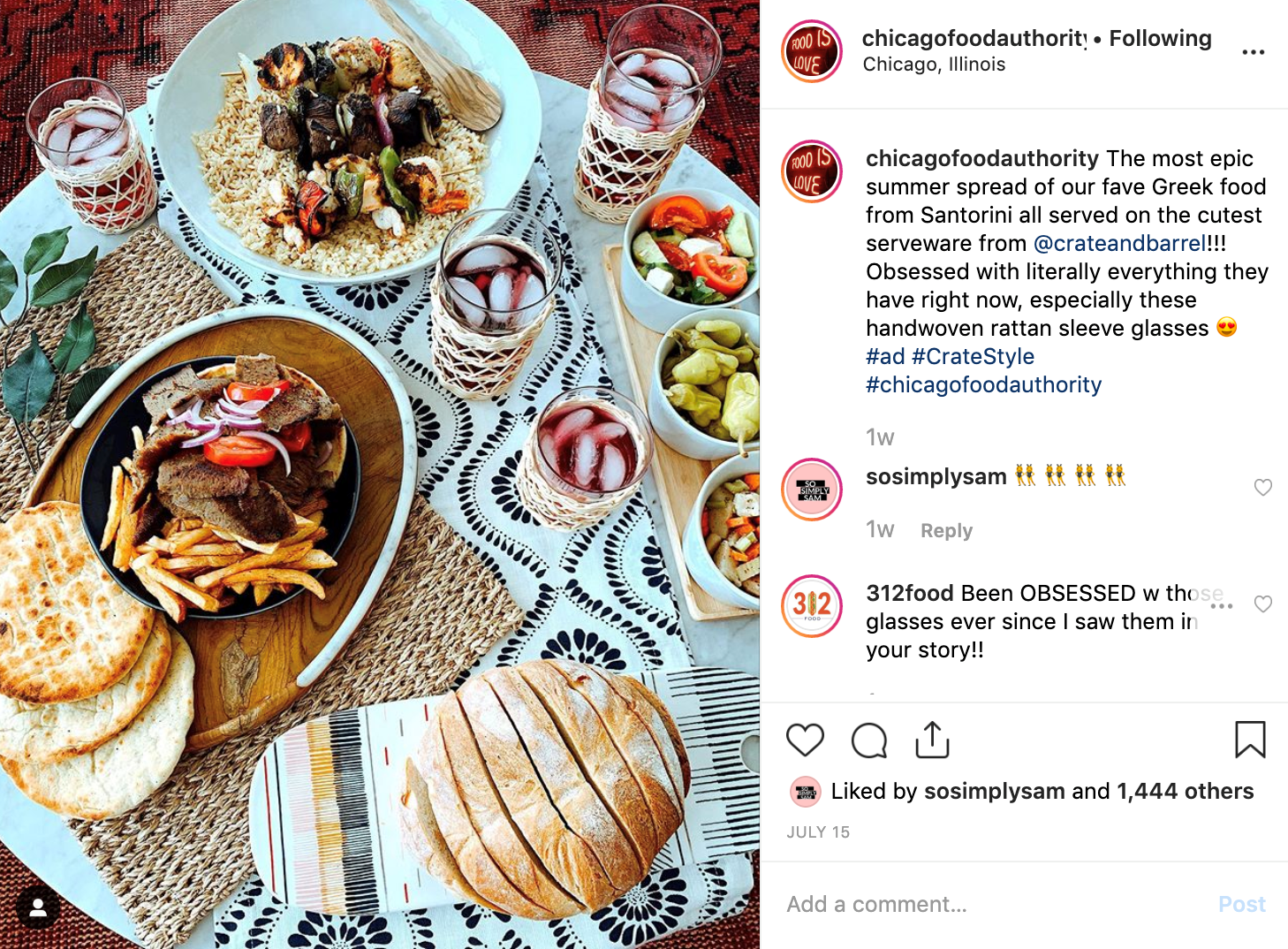 What to ask when deciding which influencer to work with
Once you've decided that working with an influencer is right for your brand, you'll need to find the perfect influencer to partner with!
Who follows the influencer?
Partnering with an influencer can help you reach a new target market. Therefore, when choosing an influencer, you'll need to identify one whose audience is similar and/or basically identical to your target audience. If you choose an influencer whose followers don't represent a target audience of yours, you'll be spending money reaching clients that have little chance of conversion. Therefore, make sure to identify your chosen influencer's audience and make sure the audience can help you reach your goals.
What platforms is the influencer on?
This may seem simple, but when choosing an influencer, you'll want to make sure that they are on the platform that your target audience is on. In today's world, there's a multitude of social media platforms. You can choose to partner with an influencer that's on the right platform for your business.
The more platforms they are on, the better. However, you'll want to categorize them as an influencer based on the number of followers on each individual platform.
For example, someone may have 20,000 followers on Instagram, but if they only have 2,000 on Twitter and use Twitter for your campaign, you're unlikely to reach the campaign's full potential. If you're stuck and are not sure which platform is best for you, I recommend starting with Instagram and using a profile that is verified on Instagram. It's visual, full of influencers, and allows a great deal of customization for the post.
What content does the influencer put out?
When choosing to partner with an influencer for your brand, it's important to choose an influencer that posts relevant content to your target audience. This sponsored post should not seem as if its a stark contrast compared to the influencer's other posts. You'll want their posts to fall somewhat in line with your brand image. It's important to not stray too far- there are tons of influencers out there, it takes a little work to find the best one.
Additionally, your team should do a deep dive on the influencer's past posts. By choosing to work with them, they are now an official extension of your brand. Therefore, you'll need to ensure that what they've said in the past will not negatively reflect on your brand.
How engaged is the influencer's following?
Anyone can have a lot of followers (whether they are real or purchased), but it takes relevant and relatable content in order to have a high level of engagement on posts. When choosing an influencer to partner with for your brand's campaign, you'll want to pick one that has a high level of engagement on their posts from their followers. High levels of followers with no engagement means your message could easily go unnoticed in someone's Instagram feed. Higher engagement means the influencer's followers are more likely to believe and engage with the message which leads to a higher chance of a conversion.
Has the influencer worked with any of your competitors?
Your team will need to decide if it's important or not to your brand if the influencer has worked with any of your direct or indirect competitors. If they've worked with your direct competitor, the partnership may not make sense. It may come off as contradictory or unauthentic for their audience. An indirect competitor may not have the same effect. You'll have to decide what works best for your goals, the overall brand, and the influencer. Remember, this is a partnership that should benefit both parties in a way.
Who have they worked with in the past?
Related to working with a competitor, you'll want to do a quick check to see all the sponsored posts they've done before. Not only will this give you a brief insight into the influencer's background, but this will also serve as a double-check to make sure you aren't partnering with an influencer that has promoted some sketchy things in the past. Influencer's audiences and trends can change over time. Therefore, this is just a check to see any red flags, not to critique the past promotions.
Identify the influencer's previous campaigns that were most successful. Figure out what product they were for and what made them more successful than the other sponsored posts. Use these common features to set your influencer campaign up for the maximum amount of success.
How much of the influencer's content sponsored posts?
It may seem like a small detail, but you'll want to make sure to work with an influencer whose account does not have more than half of the posts sponsored. Yes, sponsored posts are a great way for these content creators to bring in an income, an account that has too many sponsored posts can come off as inauthentic.
You'll want to find a good mix of sponsored (to prove they aren't new to the game) and authentic posts.
What to ask once you've chosen an influencer
Once you've found the right influencer for your brand, you'll want to make sure all the details are hashed out before signing any contracts.
Does this influencer know of your product already?
When designing your campaign, you'll need to figure out if the influencer you've partnered with is already a fan of your brand. If they are, there's a good chance they've shared information about your product on their social media already. The partnership will flow more naturally and seem more authentic to followers.
If the influencer has never heard of your brand before, it's not necessarily a bad thing. Educate them on all parts of your brand and try to make sure that the campaign does not come off as fake. This is a great opportunity to transform a new user into a loyal one.
What will the campaign look like?
Before crossing your t's and dotting your i's on your contract, your team should hash out what the campaign will look like with the influencer. This part is completely customizable and there is tons of room for flexibility and creativity.
In your contract, you can specify how many posts and what type of posts will be part of the campaign. Perhaps you'll want just multiple static posts with your product and a hashtag spaced out over two weeks. On the other hand, you can ask for multiple story posts and just a single static post all within a single day.
This part of the influencer campaign will involve a heavy conversation between your team and the influencer. Make sure all of the details from posting time, to the number of posts, to expected interaction with their audience are clarified before going ahead.
Beauty and lifestyle influencer, @sivanayla, partnered with California skin studio, Piel Peel, in a sponsored post to highlight their facial services. She went into detail about what services she received and then instructs her followers to check out her story for more information about her experience. Get creative with how you structure your campaign in order to target different your intended audience.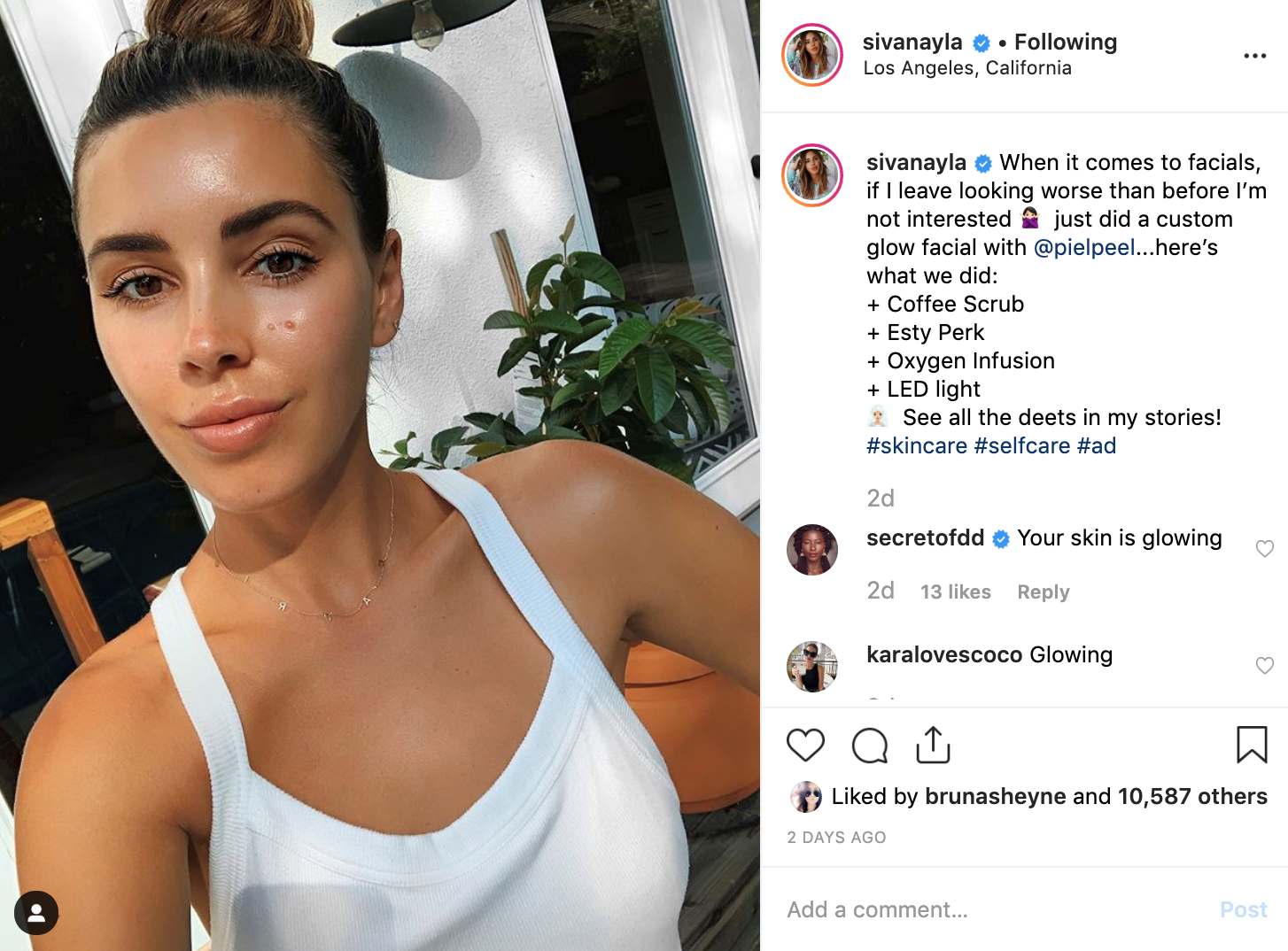 Can they report their metrics?
If the influencer answers no to this question, it's a major red flag. In order to prove the success of a campaign and justify ROI to leadership, you'll need to be provided with the analytics that can be found through their account or through a social media management tool. If you're having the influencer use a specific link, make sure that a UTM code is used. Ask for the data and insights behind the sponsored Instagram post. Don't be afraid to ask for what you're looking for.
#SponsoredContent
The influencer marketing sphere has the potential for your brand to reach new customers in a more untraditional way. Consumers love receiving product recommendations online, and influencer marketing is an offshoot of that. Make sure that you are prepared for an influencer campaign by making sure your brand is ready, finding the right influencer, and asking them the right questions.