4 things your content marketing strategy should include in 2020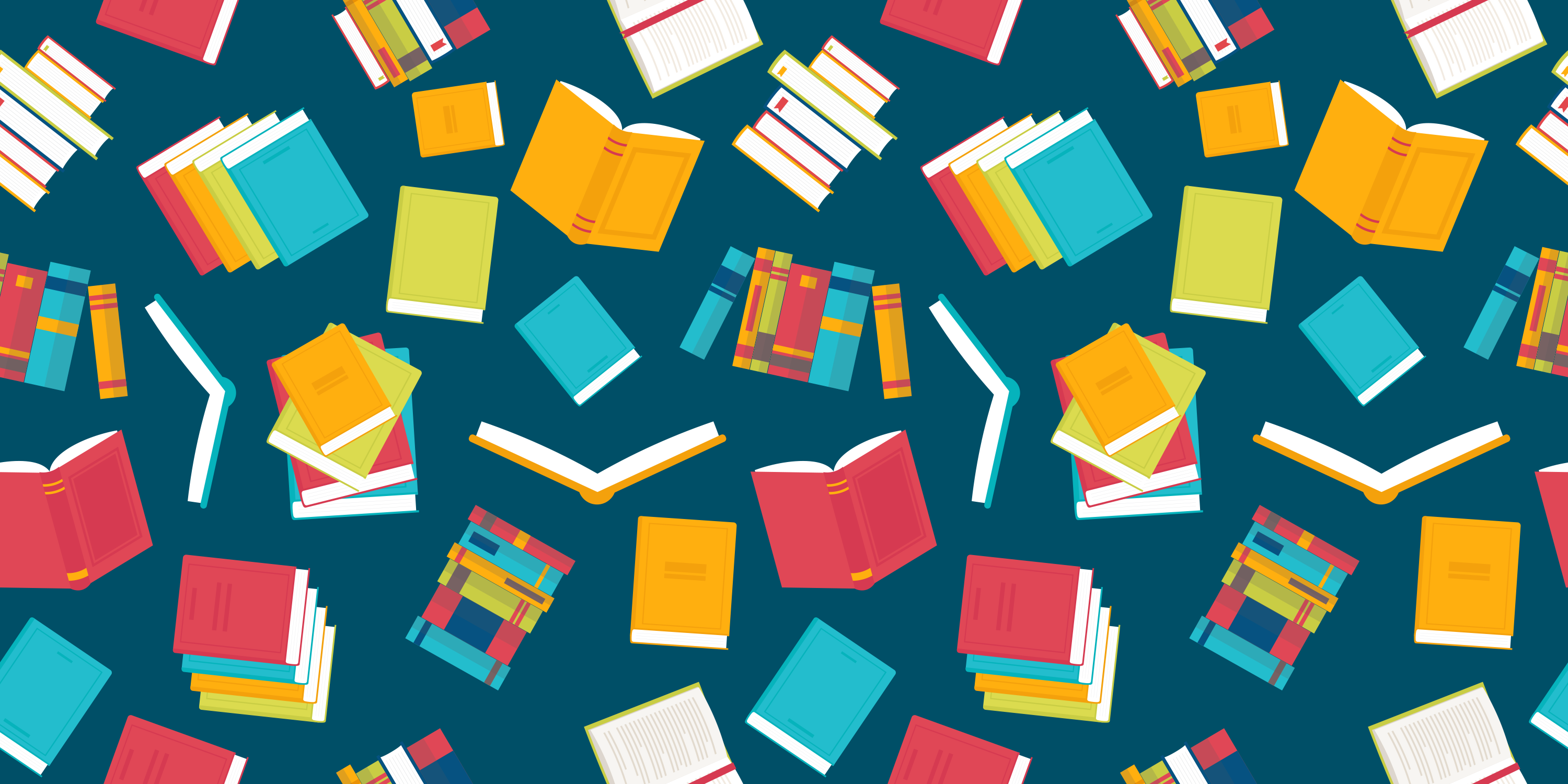 Content marketing has always been an affordable and effective way to build a presence online. It still is a very affordable method, but it isn't easy anymore. When content marketing was in its early stages, there wasn't much competition. When you published a blog post you received a lot of traffic from a variety of sources.
Right now there is so much competition that if you want to get results you can't do the same things people did years ago.
So, to help you get the most out of content marketing, I have put together a list of things your content marketing strategy should include in 2020.
An emphasis on conversion:
When most people think of content marketing, the first thought that pops into their minds is 'free traffic'. Yes, content marketing is a great way of driving traffic, but all that traffic means nothing to your ROI if you don't convert it.
If you want to run a sustainable content marketing strategy that pays for itself and beyond, you need to place an emphasis on converting the traffic to subscribers and leads and eventually sales.
So, before you publish blog posts or any other form of 'public' content you need to create gated content that will help you convert your traffic to leads.
This can be in the form of checklists, ebooks, white papers, video courses, email courses, etc.
The content can be gated with a dedicated landing page and with other types of opt-in forms such as popups, slider forms, end of post forms, etc.
Another type of opt-in form you can try is the content upgrade. This is where you create a lead magnet for one single blog post and promote it on the same post. Content upgrades tend to convert better than other types of lead magnets as the offer is very relevant to what the reader wants.
According to Sumo, the average blog converts at 1.95%, so aim for a conversion rate around that figure at the beginning at least.

After you accomplish it, you can set higher targets and go for them.
For some ideas on how to optimize your blog to convert traffic, just follow the above link to the Sumo blog.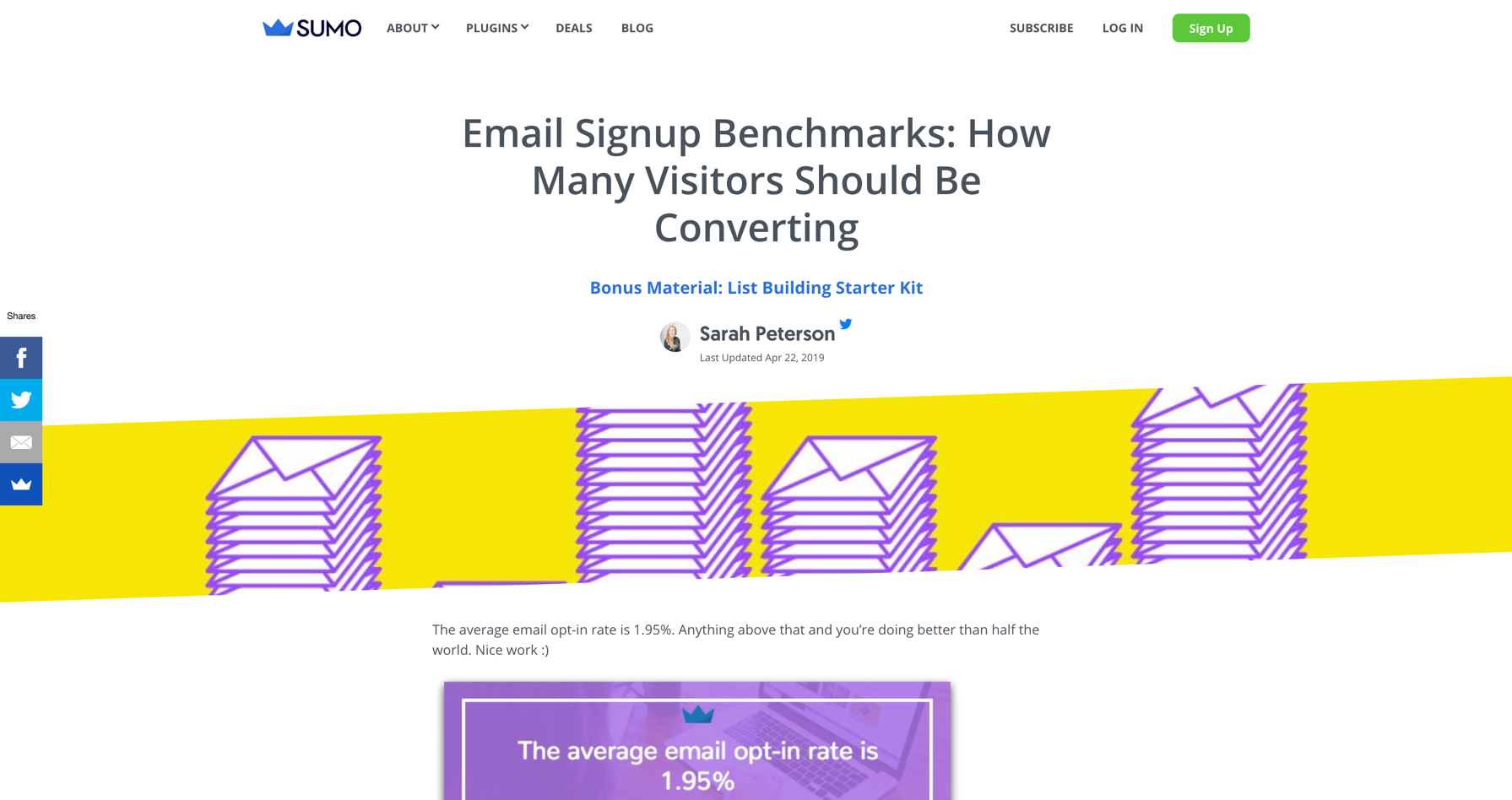 They use a multitude of techniques to convert traffic. You should be able to implement them too.
Write long-form blog posts:
After you optimize your site for conversion, you can start bringing in traffic. The best way to do this is by writing long-form blog posts.
As the days of writing 500 words posts are gone. The top bloggers these days write longer posts as found by this study.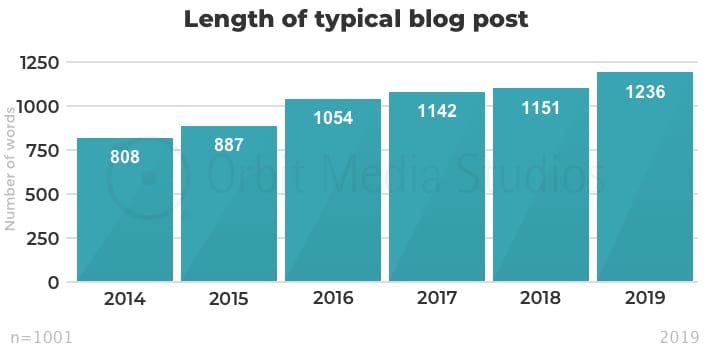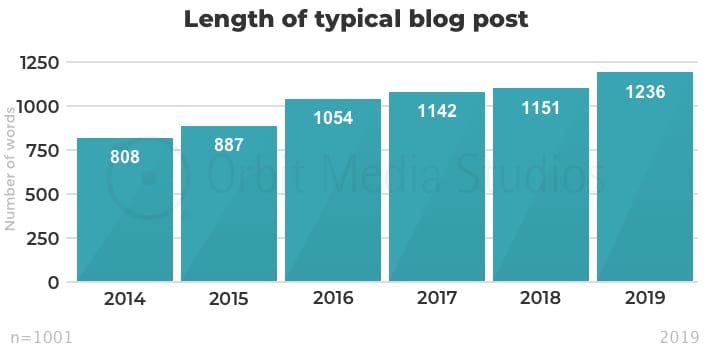 As you can see in the above graph, the length of a blog post is getting longer year after year.
Bloggers seem to prefer writing these longer posts these days because they perform better.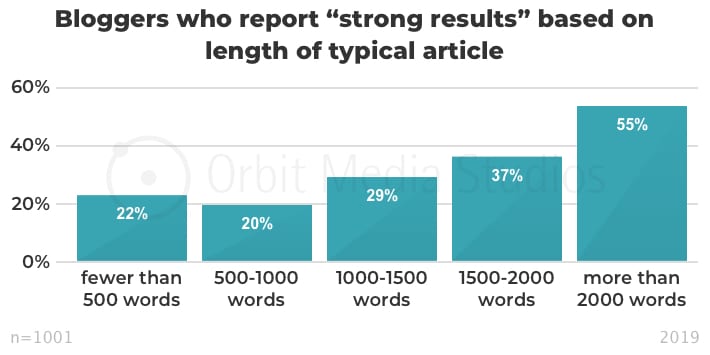 So, if you too want to see top results from your blog posts and outdo your competition, you need to create longer posts than them.
A good example of a top-quality long-form post is this one from WhoisHostingThis. As you can see they wrote an incredibly detailed post because they know that to stand out from all the posts out there they need to do more.
But when you write these posts you need to ensure that you make them very user-friendly so that people can find what they are looking for quickly.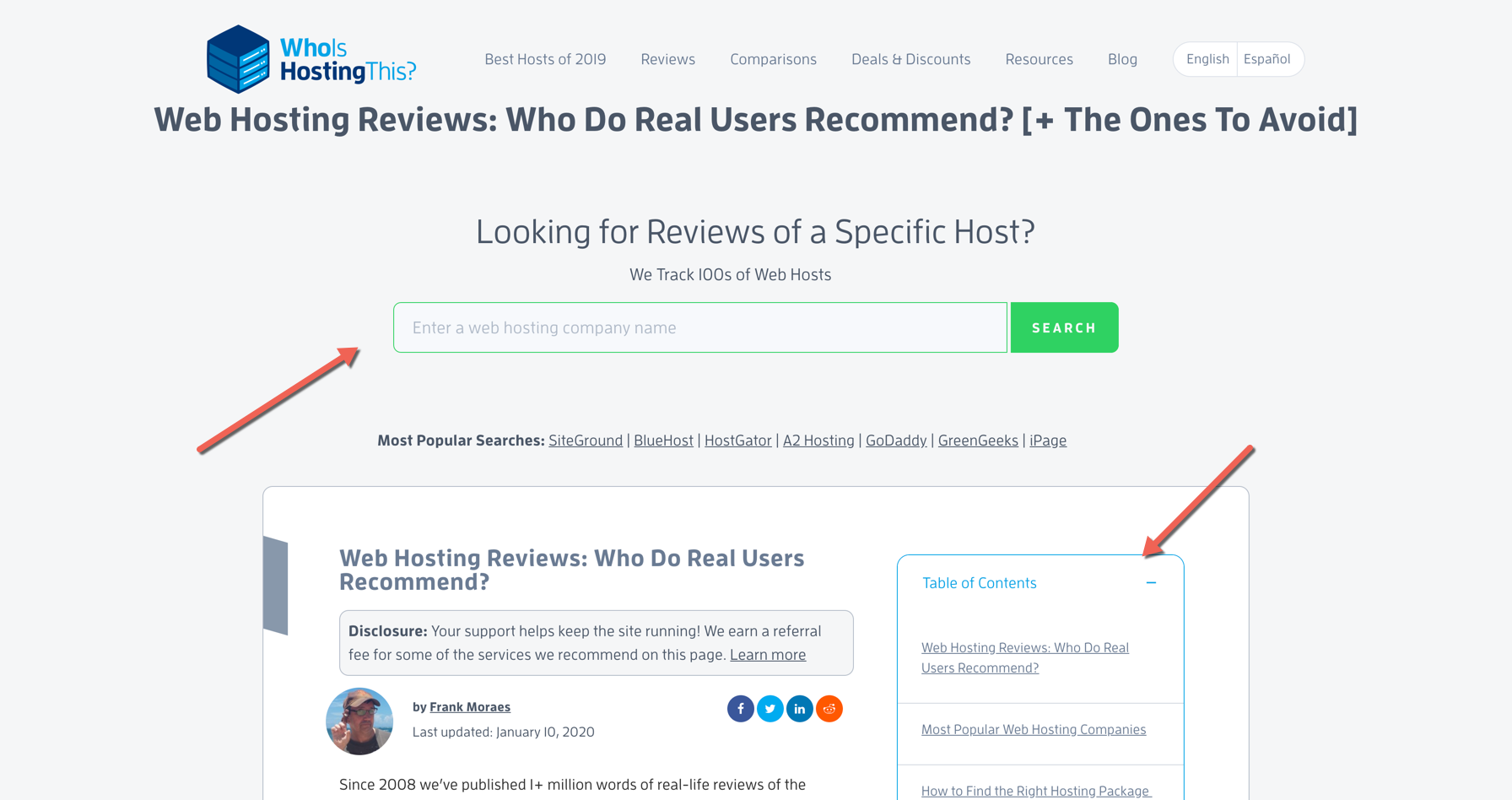 As you can see above, WhoIsHostingThis made their post user-friendly by adding things like a search field to search reviews and a table of contents to find the different sections of the post quickly.
A promotion strategy:
Even if you write a really long post of the highest quality, it won't automatically attract traffic (especially if you are just starting out). In order to attract traffic, you need to promote your post. Some content marketers take promotion so seriously that they spend more time promoting than writing.
So, create and execute a well-planned out promotion strategy for every post you publish.
Start by making a list of influencers and potential customers/clients who would be interested in promoting your content. You can use Awario to find these influencers. Just type in your niche/industry/post topic and it will show you the top influencers who have shared posts on that topic.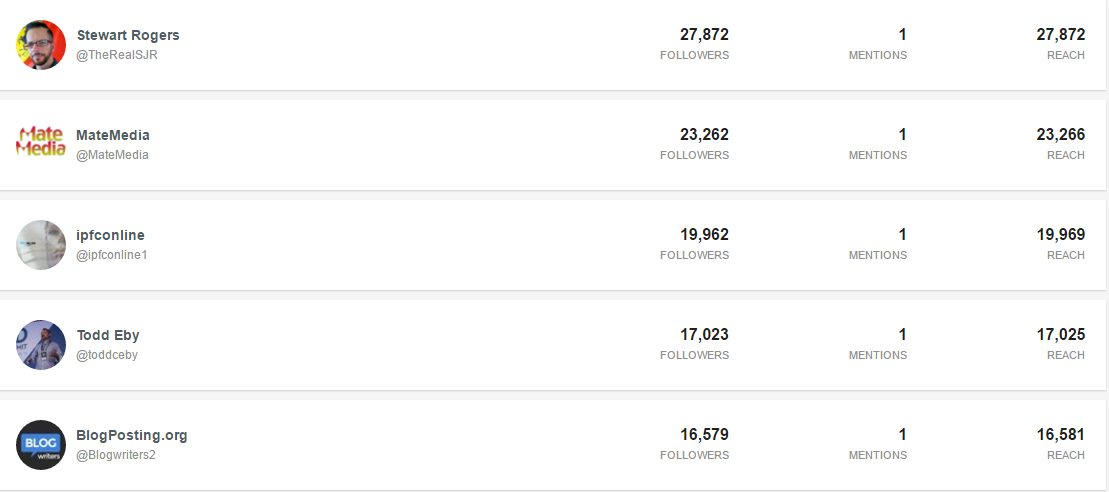 After that, you can reach out to them via email and ask them to share your posts with their followers. Make sure you write a very personal email with a proper call to action. You can place the share link within the email itself to make it easy for them to share.
You can also use the list of subscribers and leads you gain through your lead generation tactics to promote your blog posts. This will help nurture them better.
Make sure you track the traffic and conversion rate you achieve through these organic promotion methods. This is because if the post is converting well, you run some ads to scale results.
And if it isn't converting well, you can modify it to boost its performance.
Video content:
When we think of content marketing we usually think about writing and reading, but content marketing isn't all about written text, as video is important too. Using video gives your content marketing an extra dimension as people prefer watching videos to reading blog posts.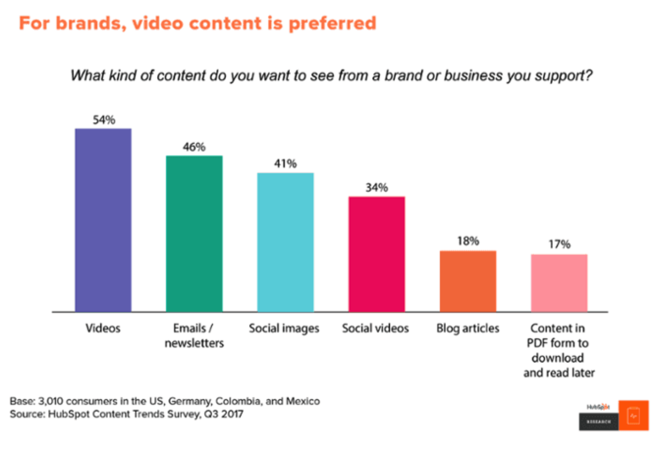 Creating videos can seem harder than writing posts, especially if you have never created one before, but there are several tools now that simplify things. So, get yourself a good video editor and create videos on a regular basis.
The videos you create should be a combination of both gated content and ungated content. Gated content should consist of things like video courses, webinars, case studies, etc.
And the ungated content should compose of social videos, interviews, presentations, reviews, tutorials, etc. These can be published on networks like YouTube, Instagram and Vimeo.
You don't have to create all of them. You just have to create the content that your audience prefers consuming.
An example of a company that gets video content marketing right is Leadpages. They publish ungated video content like this YouTube video…
And they also create gated content like webinars to capture subscribers and convert them.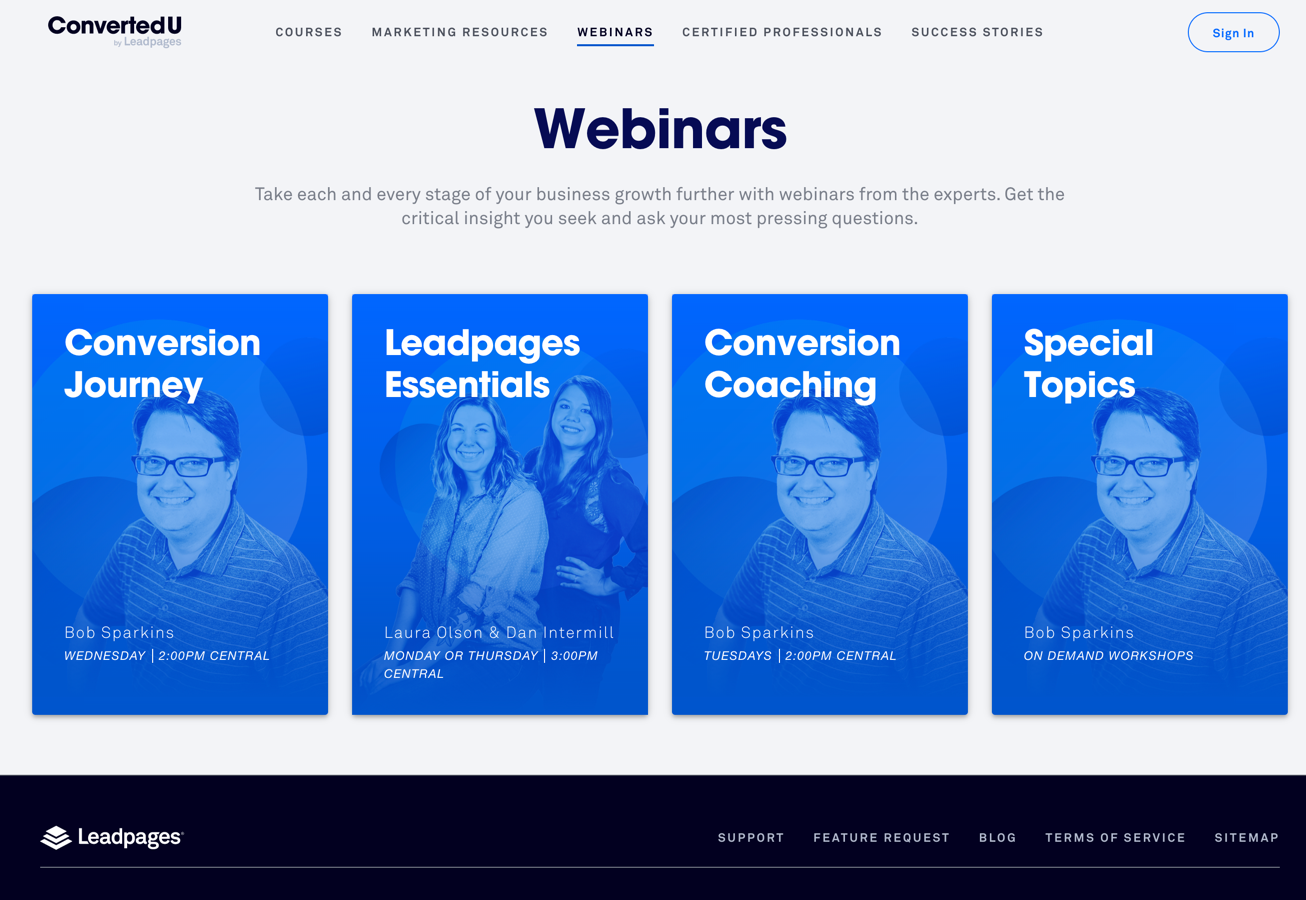 Conclusion:
Content marketing and the people who consume it are constantly evolving. If you want to continue generating the same results you did in the past and build upon them, you need to evolve too. So, make sure you include these 4 elements in your content marketing strategy in 2020. They will increase your traffic, engagement and conversions.
How do you plan to optimize your content marketing strategy this year? How do you think content marketing will change this year? Please leave your comments below.