5 reasons to keep a close eye on your competition on social media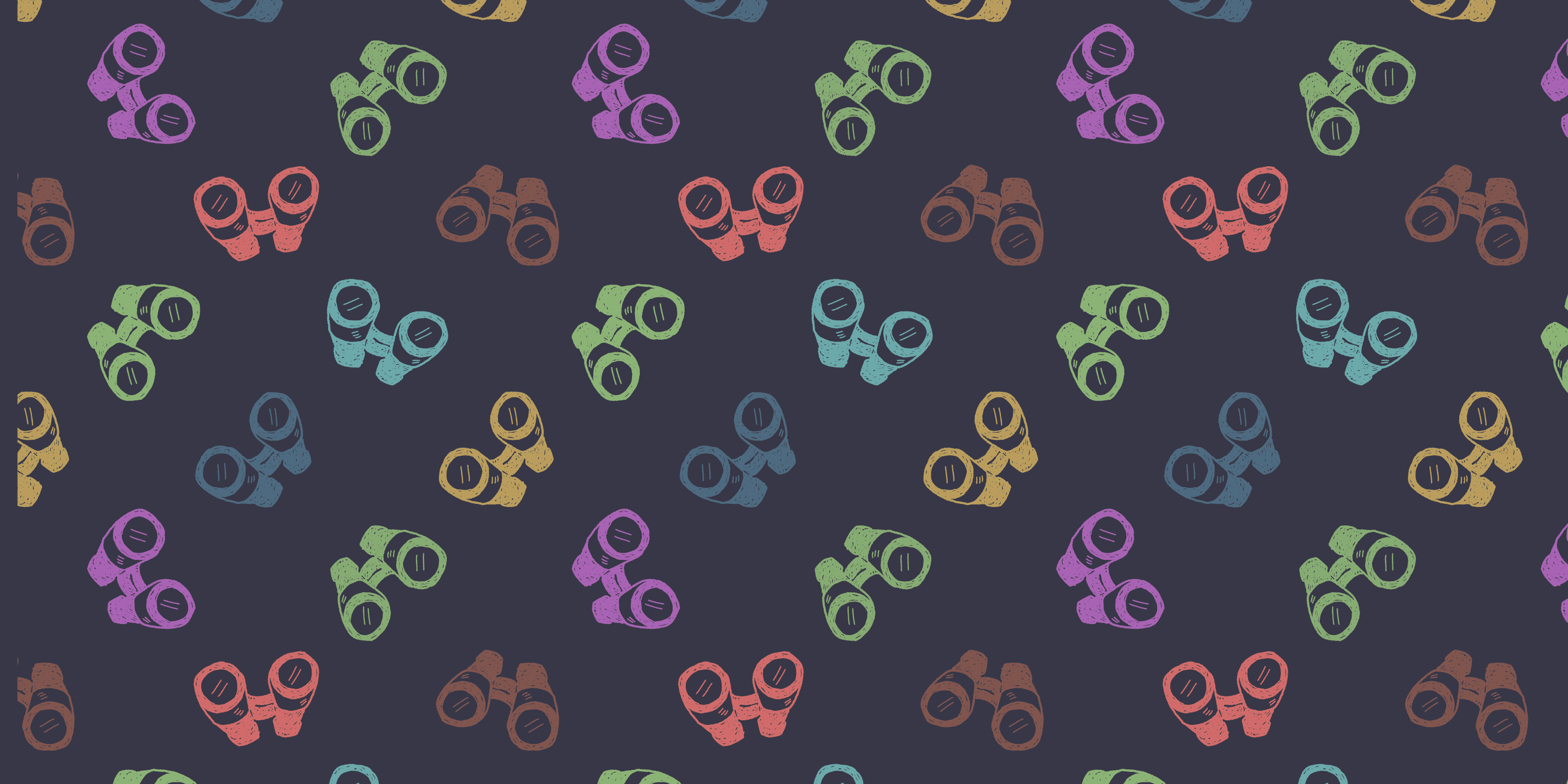 To stay afloat in the modern world overstuffed with all kinds of content and social noise, you either have to dramatically stand out from the competition, or, more realistically, do the same moves your competitors do, only way better. But do you know exactly what those moves are?
Luckily, not so many things on the web are private nowadays, and knowing your competitors' basic strategies will just take some time and some 'going Sherlock'. While social media is noisy, it still carries a lot of actionable information, you just need to find the right place and angle to look at. So now, let's think of the aspects and insights worth investigating, and of the reasons you should start doing that straightway.
1. You can detect which platforms are performing best in your niche
There are lots and lots of popular social networks nowadays, but let's be honest – there aren't enough hours in a day to focus on each and every one (not enough budget, too). Having a look at your main competitors' activities, you can see which social networks work best for them (and will work best for you, 9 times out of 10), and which ones you may be missing out in your strategy.
At this point you can find out if Twitter and Facebook work better than Google+ you've been throwing so much effort on, or if people potentially interested in your services tend to hang out on good old Pinterest rather than in Instagram. Or, perhaps, you're doing everything just about right, but never considered shaking things up with some engaging videos on YouTube, while your competitor's channel is doing outstandingly well?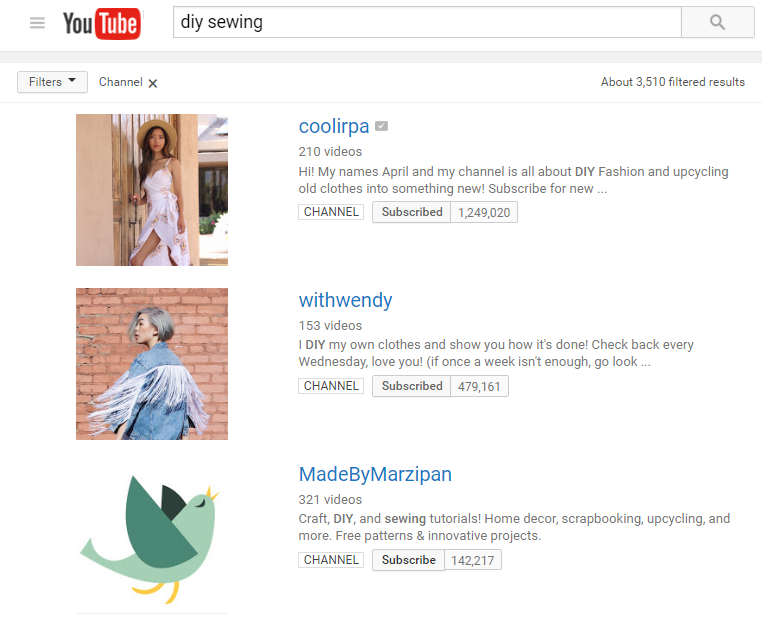 By spotting which social networks are the foreground for your competitors, you can see what's obviously winning and what may not be worth the effort/budget; and also analyze which audience your competitors are targeting (and which part of it you may be neglecting, wrongly).
2. You can see what kind of campaigns resonate best with your niche
While monitoring your competitors on social media, you can investigate which campaigns they've thrown, which were a resounding success and which seem to have been in vain (which ones might have even caused a 'holy war' online, or resonated in any other controversial way). Also, note down which campaign ideas have the most viral-sharing potential (well, who wouldn't want to share a photo with a kitten?).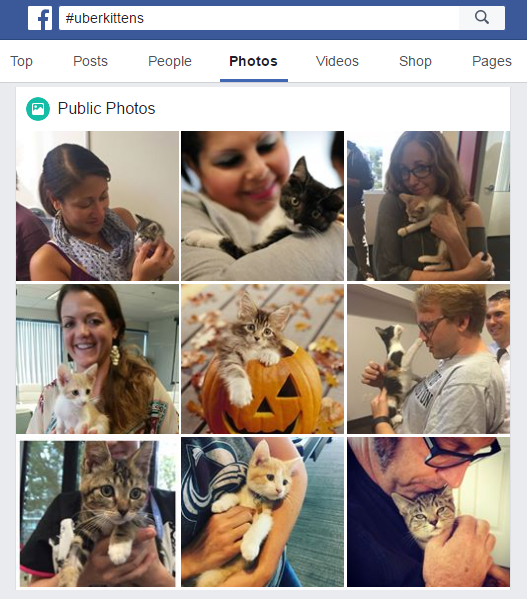 Depending on the niche and the target audience, you may find useful insights on what common consumer traits your competitors are using, which core values they are trying to speak to, and which of that actually works. You can see the extent of engagement each campaign earned in hard currency of likes and shares (conveniently, most social media campaigns are likely to have their own hashtags to follow). And don't just sit on that information – use it to make data-driven decisions and to plan your own upcoming campaign, summing up the best ideas and avoiding the pitfalls you've noticed.
3. You can find inspiration in your competitors' content strategies
Keeping an eye on the competitors' content can be beneficial in many ways. To get the comprehensive picture, you can spy on your competitors' activities from various angles:
What kind of content your competitors commonly post?
Lots of peculiarities can be discovered here. Looking through competitors' social media feeds, you can see if they are just broadcasting or trying to interact; if they aim to entertain users, educate them, encourage them for a discussion by posting polls and questions, or to involve them into any creative process by offering interactive content. Not only you may find new ideas you haven't thought of, but you may be surprised to find a gap in your niche, and come up with an idea which nobody's making use of, yet. How about a hilarious interactive live video, for instance?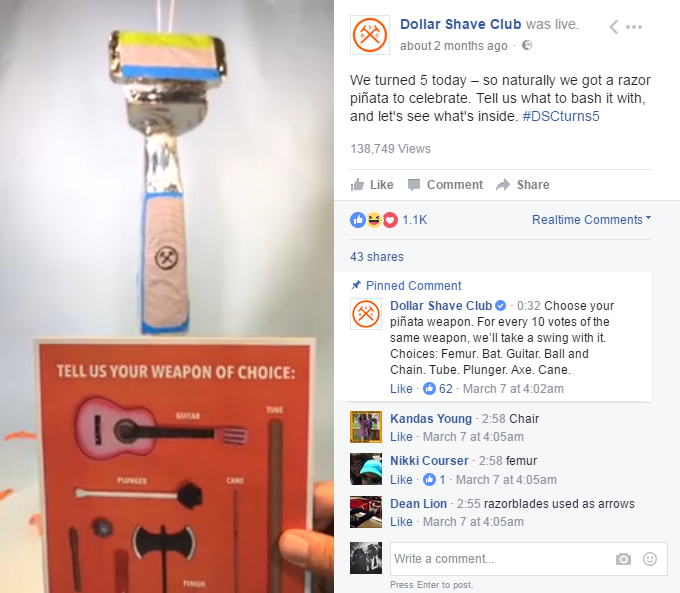 While you're there, you may also try to sense the tone your competitors are using, to see whether it's commonly formal, conversational, 'marketingish' or joky; and again, whether it's working the way they expect it to. This will help you find a tone the audience is most comfortable with.
What posting patterns your competitors stick to?
Apart from learning what your competitors post, also pay attention to when and where they post it – your next goal is to detect a pattern they rely on, see how often they update each social network with each kind of content to keep up with the audience.
One of the important things businesses often neglect – is thoughtful distribution of content between different networks, if several are in use on a full-time basis. In some cases it's just bad taste to copy-paste the same piece of content to all of your profiles, so it may take some thinking over to adopt the content for each network you are actively using. You can post a recipe to your blog, but you'll probably think of an infographic to post it to your Instagram.

From your competitors' wins and failures you can learn which type of content works better with each network, and if you should use a certain channel for useful content only, and the other one for funny stuff. Simply analyze the habits and pick up on the best ones. The cool thing about spying on your competitors is that you may collect the results of all those experiments, lossless for your own business.
What's the most successful content for your competitors?
Once you reveal the kinds of content your competitors trust in, and the consistent patterns they rely on, you can have a closer look at certain pieces of content that were the most exposed, and have earned the highest number of shares and likes, in other words – the most popular pieces your competitors came up with.
As you have these winning content examples at hand – you can try to reverse-engineer them and find the common traits that were such a success with the audience. Apart from noting those traits, you can consider covering the same sought-after topics, but think of a new angle you can disclose them from.
Where are your competitors being covered?
One more investigation that will ease your own workflow a bit: by monitoring your competitors on social media, you can find out the main sources of their coverage.
Instead of tracking the niche influencers/journalists/portals down, and puzzling over the results – you can see exactly which ones mention your competitors quite often, and, as it appears, are covering your industry and the alike businesses regularly. Such a list is a great asset for future brainstorming on how and where to get covered and raise the awareness of your company.
Next time you'll throw a food festival – you'll already have a few food-bloggers in mind to invite for covering the event.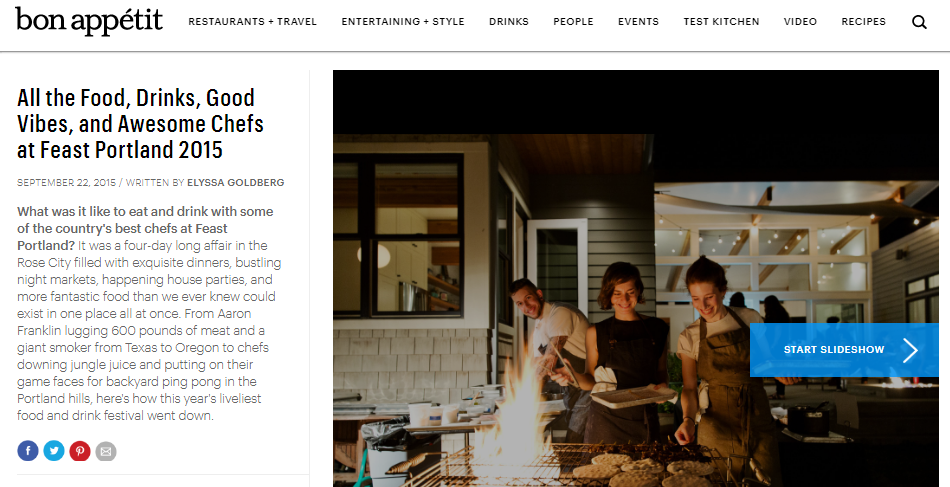 4. You can detect strengths and weaknesses of your competitors and their products
That's an obvious one: by finding the strengths, you can see how your competitors may be handling something you are struggling with, what they offer that you don't, and how they go about it. The weaknesses, in turn, are a good chance for you to grasp on how you can do better.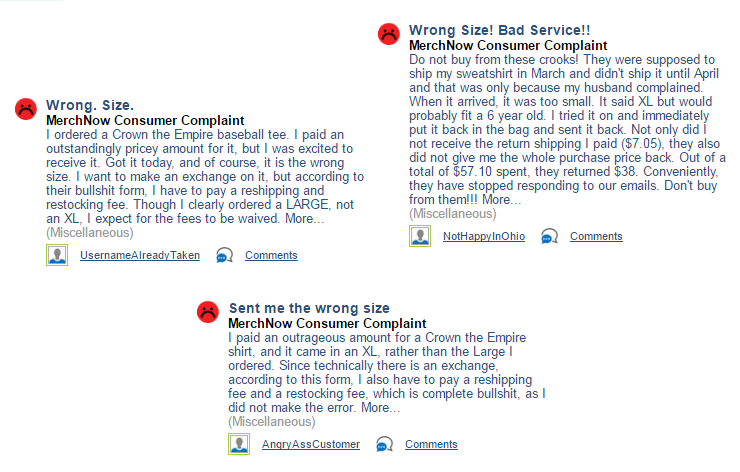 If a competitor is doing great (and you are not as much) with a strategy you are both using – you can compare the approaches and find the differences that make you struggle, while the competitor chills. If a competitor is offering a new product/a feature everyone's crazy about – consider providing it; if for some reason your competitor just got rid of a product/a feature everyone really misses – consider providing it! If the winning giants in your industry are able to offer lower prices but don't have enough resources for personal approach to each customer – here you are, already on it!
5. You can see how your competitors handle the feedback
This involves all kinds of feedback, from reviews and generic discussions, to social media customer support and day-to-day communications with users. That's no secret that nowadays the consumers research, happily share opinions online and rely on others'; and are also getting quite picky, so they expect the flawless user and buying experience.
Looking through the reviews across the web and online discussions featuring your competitors, you can evaluate the overall sentiment, and see exactly what people are lacking with your competitors (ideally, what you could provide from your side), and what they enjoy the most. Additionally, pay attention to the way your competitors handle the complaints – people hate those being ignored, but that's a real unschooled talent to react to them the right way.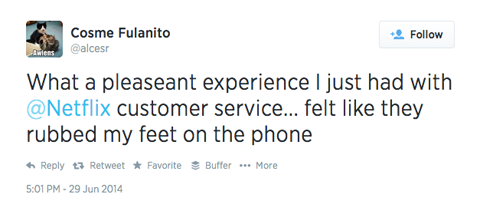 As it comes to customer care – you can see if your competitors provide separate accounts for support or not, and whether it's speedlight, polite or lazy and selective. You can take into account which questions are the most frequently asked and which issues are the most frequently faced (keep those in mind and find the ways to prevent the same). In case any comment or question goes neglected – that's quite fair to step in, if you can help a user out with some kind of solution.
Bottom line
Now you can see that your competitors are indeed your most valuable examples at hand, even if spying can get overwhelming at times. Lucky you – social media monitoring tools like Awario are on the rise now to help you handle the routine. The main point is – with a tool or barehanded – there's just no excuse to miss on such a goldmine.
In the end, all kinds of businesses have a lot on their plates, so in reality most of your competitors may not do such a great job on social media as you'd expect. A list of their mistakes to avoid is a great discovery itself, but with a bit of imagination you can also use the existing ideas in an innovative way.
The web is talking about your brand. Start listening.
Sign up for Awario to never miss a mention of your brand. Free 14-day trial, no credit card required.
By signing up I agree to the Terms of Use and Privacy Policy