7 epic social media marketing fails (and how not to become the next one)

Social media campaign fails happen so that you can learn from someone else's mistakes. In this post, I've gathered the most recent and fairly educational fails. Read on and enjoy the worst things that happen to the big and rich companies online.
Coca-Cola pisses off the Russians. And the Ukrainians.
Holiday marketing 2016 has started rough for Coca-Cola, when they've decided to advertise the product using a snow-covered map of Russia. Not a good idea, considering that the Russian map is a debatable issue since the annexation of Crimea by Russia from Ukraine in 2014. Not only did the map exclude Crimea, but it also lacked the Kuril islands, and even Kaliningrad, which has been a globally recognized part of Russia since 1945.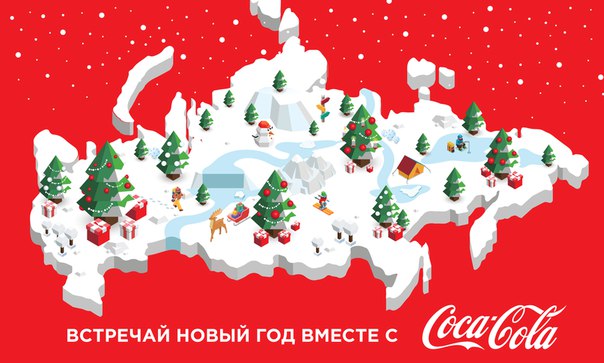 The Russian Internet was quick to attack the company for its lack of geographical knowledge. The Coca Cola's marketers listened and re-posted the version of the map with all of the above regions, including Crimea. Naturally, this led to the Ukrainian rage towards the company and online protests calling to ban the drink.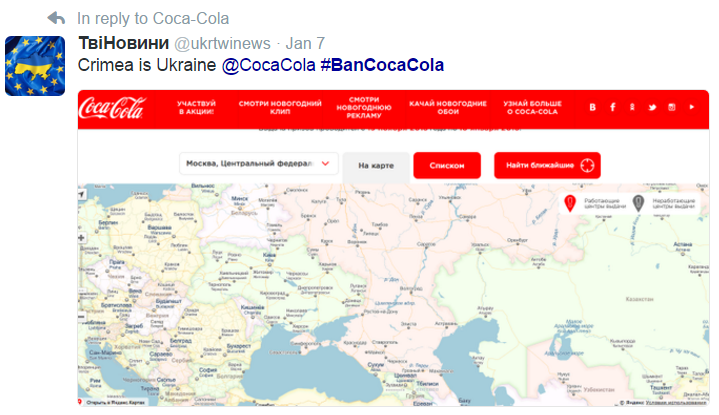 At the same time, a number of influential Russian figures posted about global American companies accepting the annexation of Crimea despite the official stand of the U.S. and European governments on the issue.
Many officials had to apologize, the map was taken down, people were left unhappy in both Russia and Ukraine.
Moral of the story:
It is absolutely necessary to be aware of the global conflicts if you're representing a global company. If you're marketing to countries on both sides of the conflict, do your best to stay far, far away from the potentially debatable issues. These often include geography, religion, culture, language, and governmental policies.
ALDI forgets that the Internet is twisted.
It was January 2016, and the global discount supermarket was still naive enough to think that a campaign such as this one could be good for them: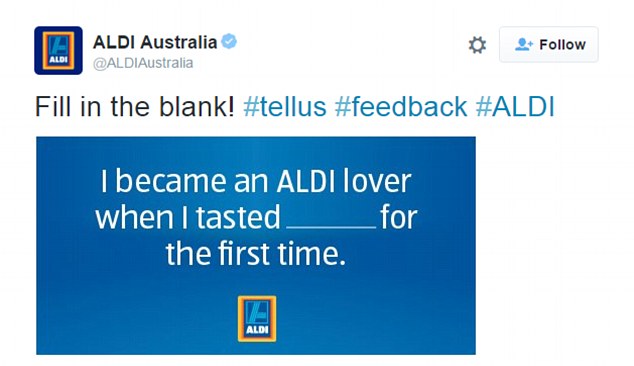 Now maybe, maybe they implied the innuendo and thought it will inspire people to go cheap food shopping? In any way, the social media reaction was predictable. Most responses were crude, most tweets were deleted, the campaign was terminated.

The only Tweet I could include in the article
Moral of the story:
Whatever your slogan is, before putting it out there for the Internet to see, try looking at it from a different perspective. That is to say, from the perspective of someone who truly doesn't care for your brand and would love to make fun of it. Finally, remember that a campaign featuring "Fill in the blank" is almost always a bad idea (again, because the Internet is a twisted place).
Vera Bradley gets stuck in the 1960s.
A number of brands this year made outstanding anti-stereotypical campaigns (e.g., AXE, H&M, Always). They made their audience cry, and laugh, and cry again. They even got to the brand haters and the marketing-in-general haters.

User's reaction to the AXE commercial on YouTube[/caption] Unpredictably and in spite of the whole trend, the retail Vera Bradley went in the opposite direction. The company introduced a campaign called "Why It's Good to Be a Girl" that was encouraging women of Twitter to send their reasons. Vera Bradley then supposedly printed out the reasons (all turned out to be unrealistically stereotypical) and made posts around the city as well as on the Internet.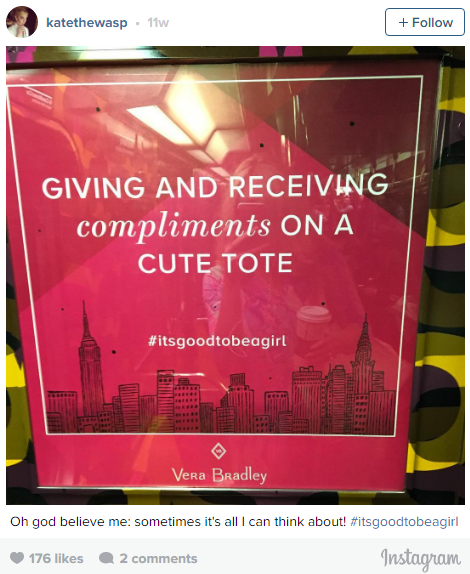 The campaign wasn't exactly sexist or offensive. It's just kind of sad and doesn't resonate with anyone in the year 2016. According to The Washington Post, Vera Bradley saw huge losses last year in a 10.6 percent decrease in comparable sales. They were down by 6.1 percent at the beginning of 2016. And it will definitely get worse if they don't stop with the cringey social media campaigns.
Moral of the story:
Know your target audience. If you haven't done any proper market research recently, do it. Maybe use some modern methods, too. And if you're selling to millennials, stay away from stereotype marketing.
​
Don't miss our next analysis.
Subscribe to Awario blog to get social data analyses, case studies, and social listening how-tos in your inbox.
​
The Melbourne Cup discovers horse racing has ethical issues.
A number of controversial companies (e.g., McDonald's, J.P. Morgan) have experienced a backlash from trying to connect with their online audience. The Melbourne Cup's fail was similarly predictable, but the owner of Tom Waterhouse and SportingBet wanted social media engagement too badly, it seems.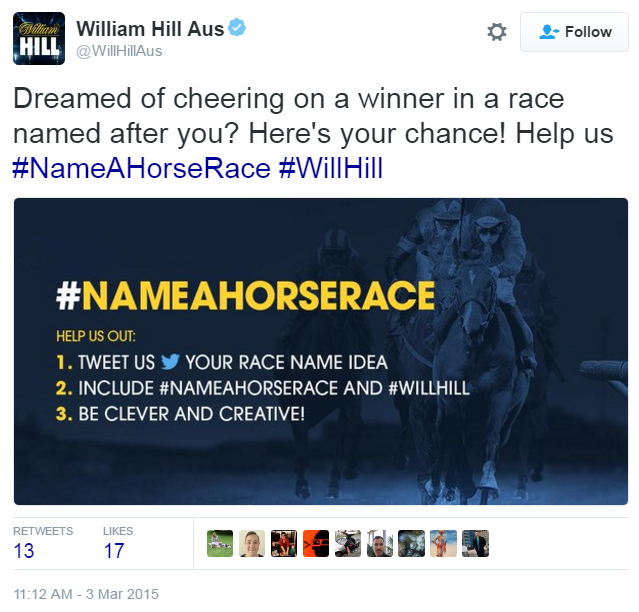 Responses included: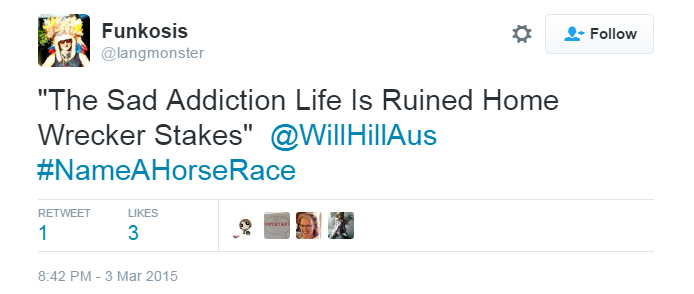 You get the idea.
Moral of the story:
There's a reason you don't see Marlboro promoting cigarettes on Twitter. If you represent a controversial brand, be aware of this, and think "How can this backfire?" every time you have an idea for a social media campaign. Maybe you'll be better off without one.
Bloomingdale's offers to spike your friend's drink when they're not looking. Literally.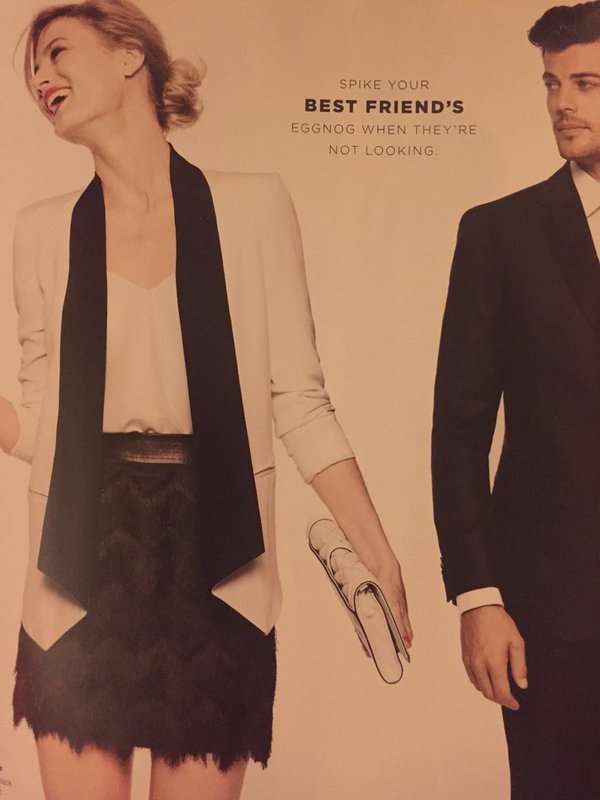 Just look at this guy's creepy stare...
When the department store introduced this in-print and digital ad, the audience understandably wasn't happy. I am not sure what Bloomingdale's marketers were actually trying to convey, but readers thought overwhelmingly one thing:

Naturally, the store had to apologize. Again, some people questioned if the whole idea behind the ad was to attract attention. But surely Bloomingdale's doesn't need brand awareness per se, and an attempt to increase the interest of the Bloomingdale's target audience through the "controversial" rape hints is, well, a failure.
It's worth noting that Bloomingdale's wasn't the only brand accused of encouraging rape in their ads. Budweiser in their #UpForWhatever social campaign decided that a slogan "The perfect beer for removing 'no' from your vocabulary for the night." was a good idea. Apparently, it went through 5 layers of approval before being accepted. We'll never know how.
Of course, as in the story of Bloomingdale's, the Internet raged, and the company had to apologize and remove the slogan from their bottles.
Moral of the story:
A common mantra tells us that sex sells. Actually, research overwhelmingly shows that it only works when the product itself is sex-related, but this is a topic of a different discussion. The point here is that while sex sells, maybe, rape definitely does not. Know the limits.
Audi forgets it sells cars.
No, okay, they didn't exactly forget. Audi just tried out something new, something different from posting beautiful photos of luxury cars - and it backfired. The story unfolded as follows.
Audi took a break from highlighting the beauty of their cars and decided to focus on the beauty of drivers instead. So they've introduced a #PaidMyDues campaign, whose point was to tell real-life stories about the triumphs over adversity, with the most inspiring stories being reinterpreted by a variety of artists during a six-hour live event. Followers were asked to tweet, Instagram or Vine their inspiring stories. Followers did not get excited about that.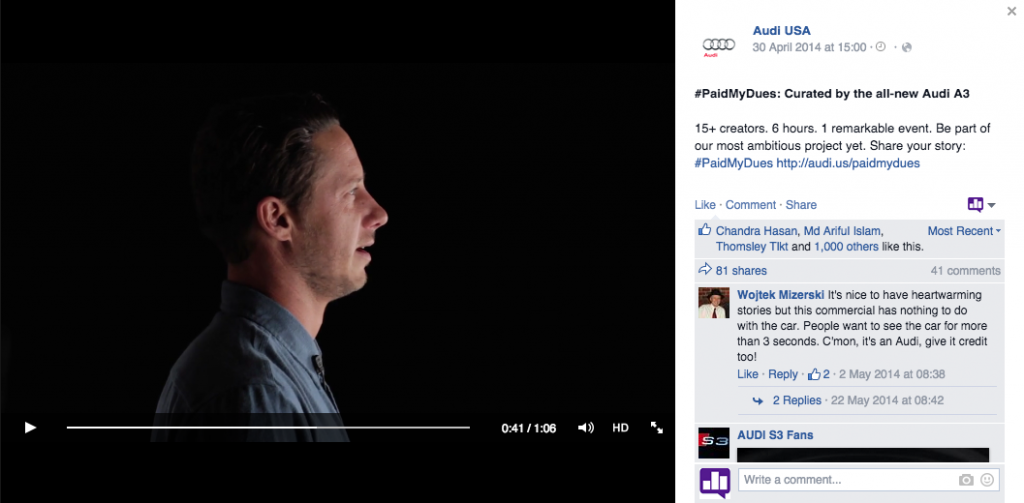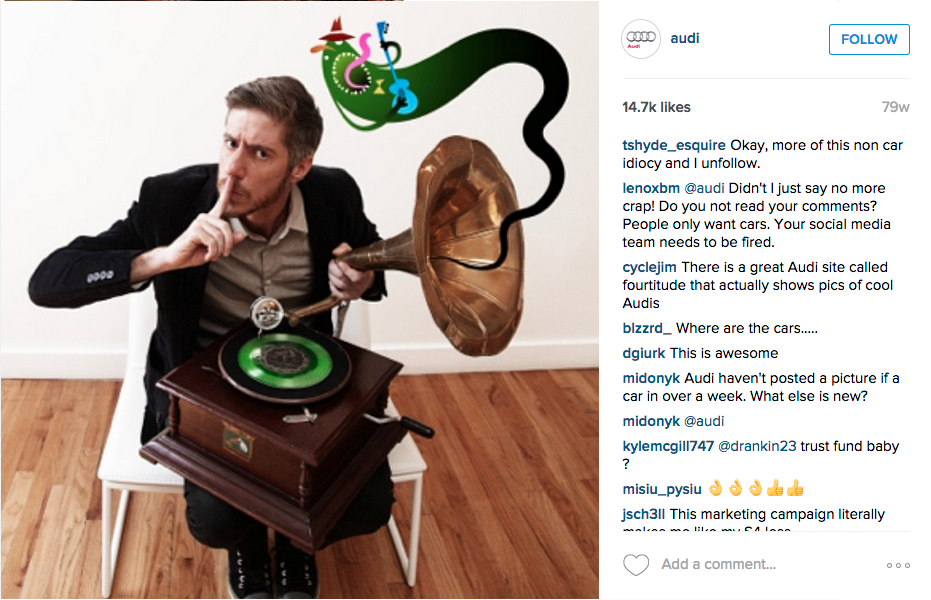 Negative reactions kept coming, while the overall engagement dropped down. Users believed Audi was getting distracted from their main purpose - making great cars, and that's a dangerous thing for customers to assume. Yet, Audi continued the campaign for two weeks, until the buzz about the "failed Audi's social media campaign" started growing outside their brand pages. After that, they returned to posting amazing cars, and with time the engagement got back to normal.
Moral of the story:
In the Audi's case, this was a safe experiment. It wasn't offensive to anyone, it couldn't cause a social media disaster, and it didn't. However, the short-term damage could've been shorter, if the company stopped with the campaign after the first signs of disapproval.
Southern Rail asks its customers to attack its own stuff.
It seems that frequent strikes that Southern Rail suffers from left the heads of the train operating company completely mindless. In October 2016, the company introduced online and printed ads such as this one: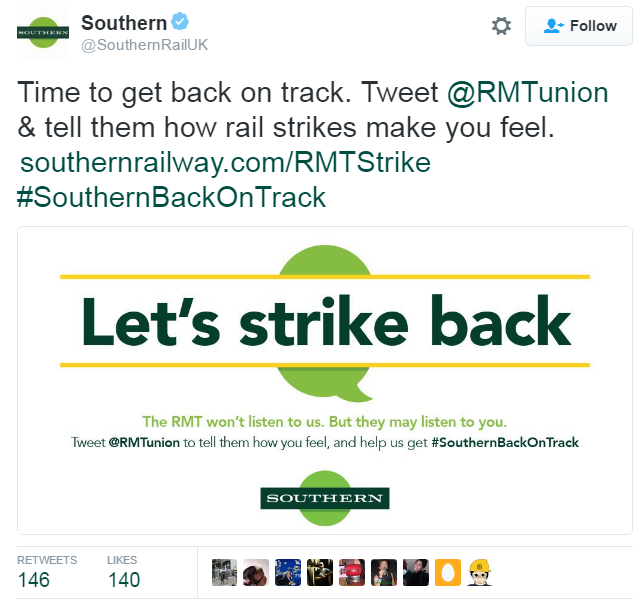 RMT leader said: "It is shocking that hundreds of thousands of pounds of fare- payers' money has been wasted by Southern on attacking and bullying their own staff." Pretty much everyone in the UK passionately agreed. The campaign only escalated the disruptions, strikes, and scandals that Southern has been surrounded with. The company apologized and admitted that the campaign was a mistake, but that didn't improve the situation.
Moral of the story:
Don't attack the unions, don't attack the people that are working for you, don't invite anyone to bully anyone. Starting a social media war is only a good thing if you're intimidating your competitors in a kind of entertaining way.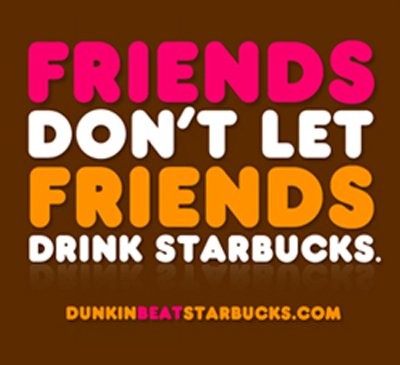 Conclusion:
Let's sum up what we've learned from the most recent social media campaign fails.
Be aware of the global conflicts and be careful not to pick a side unintentionally;
Look at your slogan from a different perspective before letting it go live;
Avoid stereotype marketing;
Avoid sexism and racism (OBVIOUSLY);
Review your campaign if your analytics tools show that it's having a negative effect on your engagement/increases negative mentions of your brand;
Don't attack the unions or your staff even if you're unhappy with both.
Got any other examples of social media campaign crises? Survived one yourself? Don't be shy - tell us in the comments!