6 alternatives to paid Facebook Groups (and why you might want to start one)
Last year, Facebook introduced subscriptions for Facebook Groups. With the rise of community-focused marketing and business models, combined with the growing mainstream annoyance with Facebook's privacy issues and newsfeed algorithms, it's possible that the company predicted that monetization-ready Groups would be a boon for creators building communities online.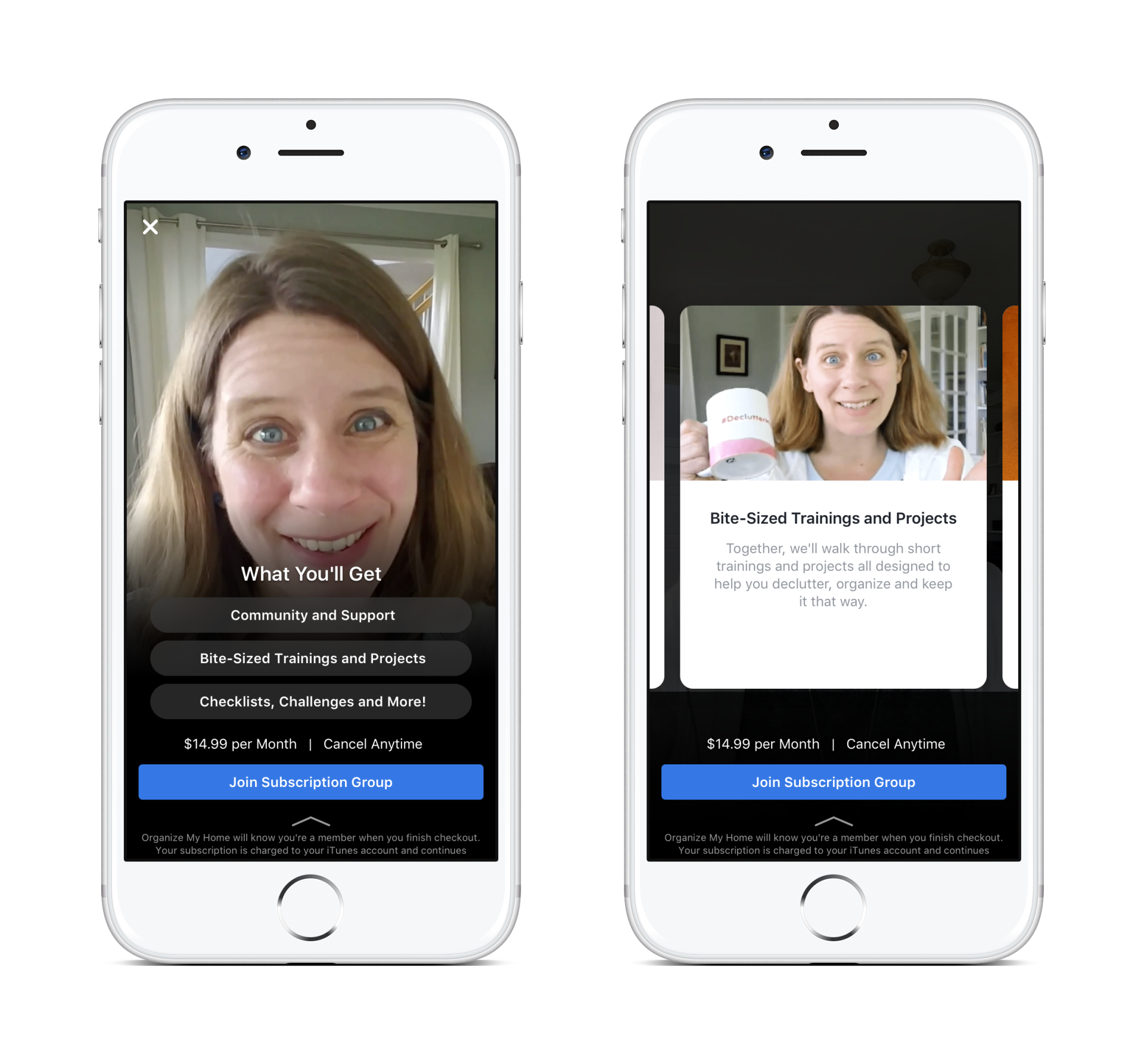 Yet, here we are, almost a year later, and we've yet to see mass rollout or adoption of these subscription groups. And Facebook skeptics probably aren't surprised.
Shortly before Facebook announced this feature, Ponemon Institute released a report finding that consumer trust in the company had dropped by 66% since the Cambridge Analytica scandal. With trust in the company lower than ever, it might not make the most sense for creators to turn there to monetize their brands and audiences.
Especially not when there are so many other, more trustworthy alternatives to this feature.
Why you might not want to use Facebook's subscription groups
There are plenty of reasons to seek out alternatives to this new Facebook subscription option.
As previously mentioned, there's the fact that consumer trust in Facebook is at a low right now. As much as your existing community trusts you, they might not trust using Facebook to pay you or communicate with you and the rest of your audience.
Plus, as a public company, Facebook will always need to prioritize itself over the creators and communities it supports. It must be committed to shareholders and advertisers, as they're the company's true customers and stakeholders – not the majority small businesses and creators using its platform.
Finally, Facebook is a distracting place, and perhaps not the best environment in which you'd want to build an engaged community. While your community members are communicating with you, they're also receiving notifications from friends and family, being bombarded with Facebook ads, and getting suggestions for related content and Groups.
The good news is, there's no shortage of other places for you to grow and monetize your brand's community. Here are just a few of the other platforms that marketers and content creators have that may be better options than Facebook.
1. Kajabi Communities
Your first option is a Kajabi community, which is a stark contrast to Facebook Groups in terms of brand integration. Whereas Facebook Groups are totally built into Facebook's own platform and brand, you can build a Kajabi community that's completely branded like and built into your own website.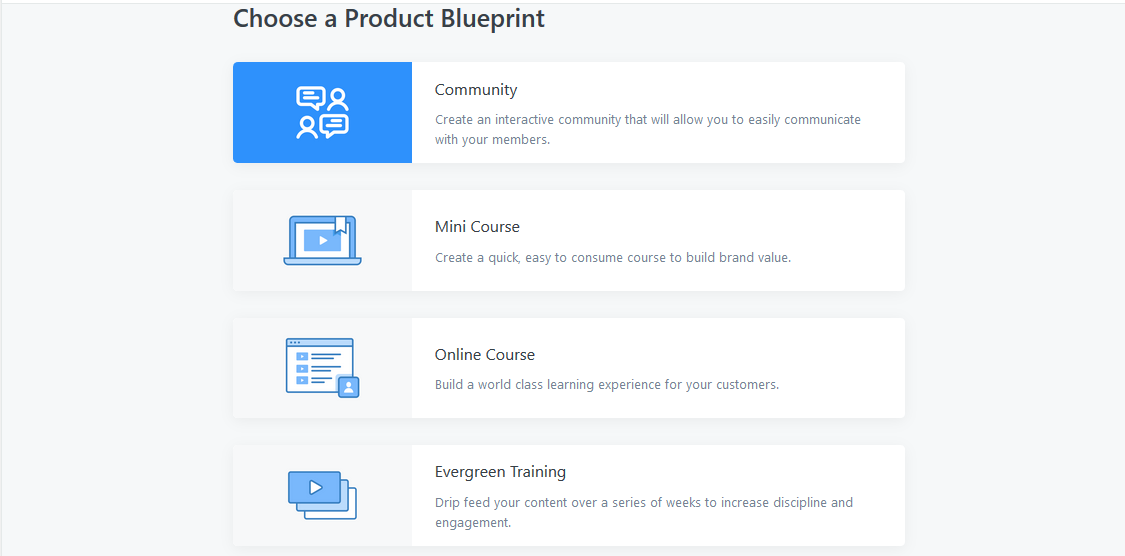 Kajabi is an all-in-one business management platform for creators. So your forum can live in the same place as your website, blog, and any other digital products you create for your audience. Because there's so much else in their platform, you'll easily be able to use analytics and integrations to successfully use your community to drive traffic around your website, send triggered emails based on in-community engagement, and other marketing.
Most importantly, you're able to customize your theme, member experience, and everything else that would scream "This is part of Facebook" in a paid Facebook community, so your customers can clearly see it's you, someone they trust, behind the community.
2. Slack teams
Another option that you have for monetizing your community is to create a Slack team. Yes, the app is traditionally used for team chat, but it's long been a common place for the members of those teams to communicate with other groups, too.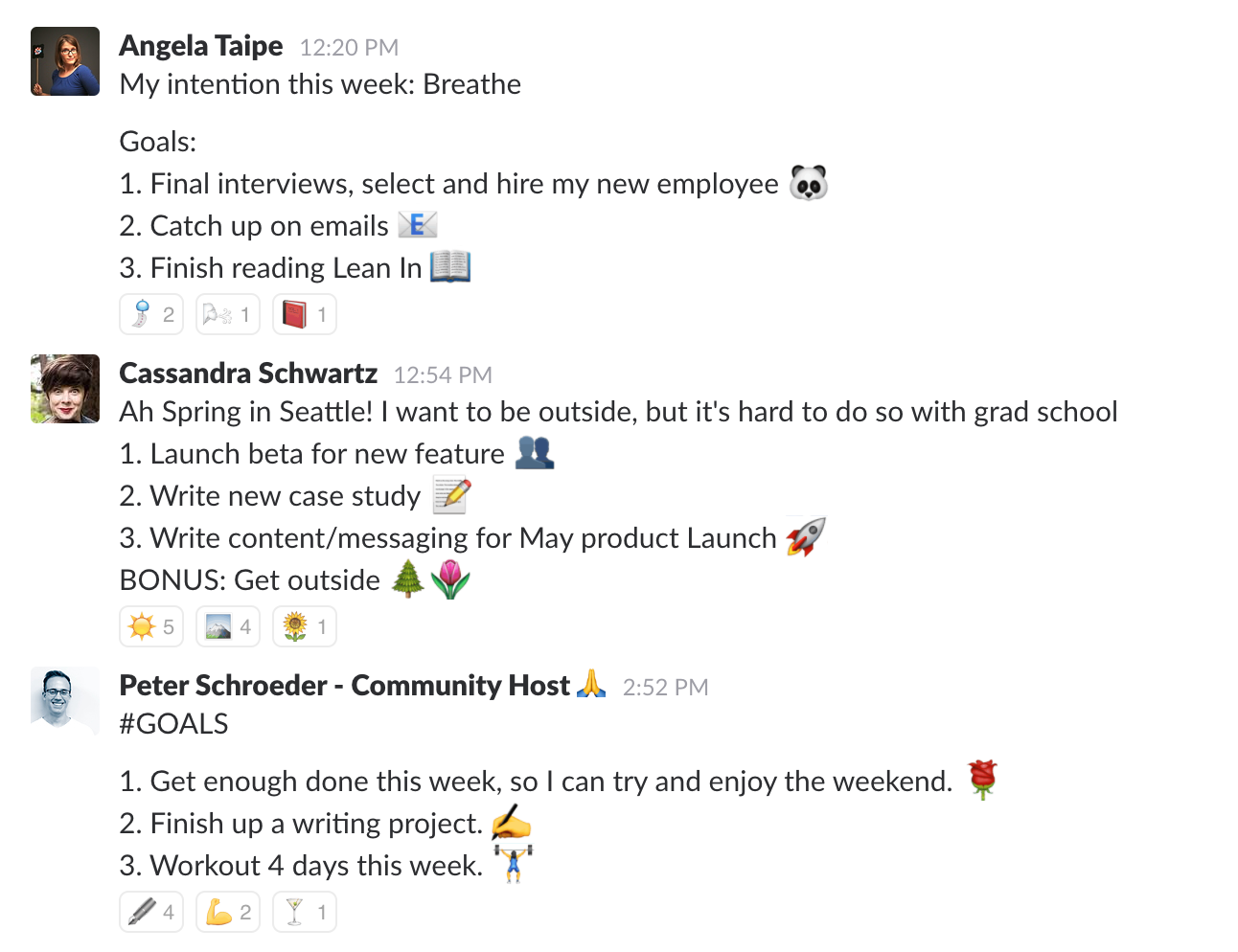 People use Slack teams to organize family information, school communication, and even wedding planning. Buffer has grown their brand's Slack community to thousands of members, hundreds of whom post regularly, enjoying the lively discussion. And when Wistia moved their community to Slack, their active member base grew by 500%.
The fact that so many companies use it for work means that if you target people with desk jobs, many members of your audience already know of and have the app. This makes it easy for them to get started with your paid community and know their way around, while still remaining a more closed and focused atmosphere than Facebook Groups.
3. Telegram groups
Another more niche option is Telegram. It's a group messaging app that's popular with certain audiences like the cryptocurrency community and people with high privacy concerns.
So if your own community has high overlap with either of those audiences, Telegram is a great tool to explore. Once again, this is because monetizing your community is easier with a platform your members already know how to use and feel comfortable interacting on.
Especially if your target audience is one with lots of privacy concerns, Facebook Groups aren't going to be your best option for small, private communities. But Telegram's encryption processes put privacy concerns at bay and keep your group conversations closed off to people who haven't been invited to see it.
4. Mighty Networks Apps
If you're creating a community for people always on-the-go, mobile compatibility is going to be a priority for you. One advantage Facebook does have with their Groups is that millions of people already have the app, and therefore access to your group, in their pocket.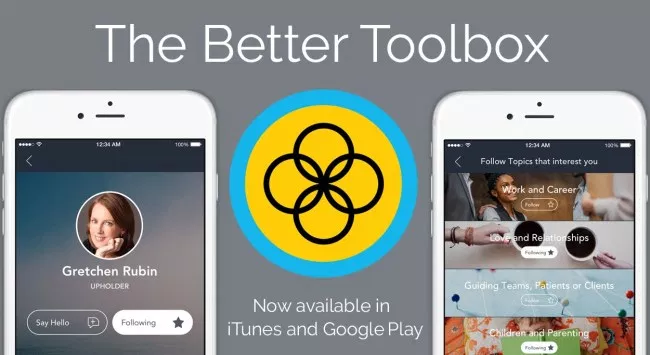 This is the issue that Mighty Networks's mobile apps effectively address. The mobile aspect of their product line makes it especially popular for creators like podcasters, whose audiences are already on their smartphones and on the go when engaging with their brand. For example, popular podcaster and author Gretchen Rubin uses it to power her Better mobile app and community, to help fans implement her content's advice.
When you create an app for your community with Mighty, the whole signup and onboarding process is focused on that. Unlike with a Facebook Group or Slack community, you don't need to teach the users what to do. They sign up, can easily send themselves a text to download the app, and go from there.
5. Patreon communities
Shortly after Facebook announced their Patreon competitor, Patreon announced improvements to their own solution for creators and brands to monetize their audience. Their Community tab offers creators and their patrons a way to socialize similar to how a Facebook Group would.
You can create members-only content posts in addition to your additional Patreon content to regularly interact with your patrons. And they can also talk and engage with each other with basic discussion threads.
If you're in a niche where a patronage model is common, like the arts, or one of the newer communities turning to Patreon, definitely explore this option. If your audience members are already supporting other creators on the platform, it's a seamless experience for them to support you too.
6. Discord Servers
Finally, consider creating a Discord server if your audience is already active on the platform. Discord is popular among gamers, livestreamers, and other hobbyists since it focuses more on voice chat than most of the other community options for creators.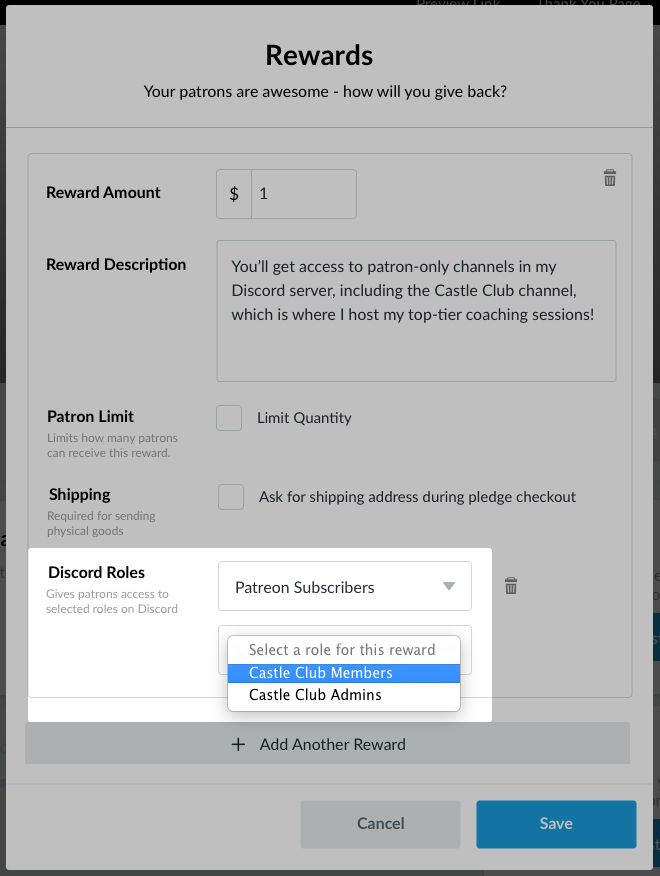 It also integrates with Patreon, so you can easily use their platform to distribute content and Discord to host your community. When you connect these channels, your Patreon community will be linked to your Discord server, letting supporters easily go between the two.
As soon as someone decides to support you on Patreon (in a tier that offers access to your server), they'll see a widget on the "thank you" page that prompts them to join your Discord server.
Think outside the Facebook blue box
As you can see, there's no shortage of options for creating paid communities that put what's best for you and your users first. That's not usually the case with Facebook – not for most small businesses at least.
If your target audience does trust and use Facebook, it can still be a convenient way to engage with your community. But with trust and reliability decreasing, it never hurts to explore your other options.