Authenticity is crucial for your brand on Social Media (and here's how to improve It)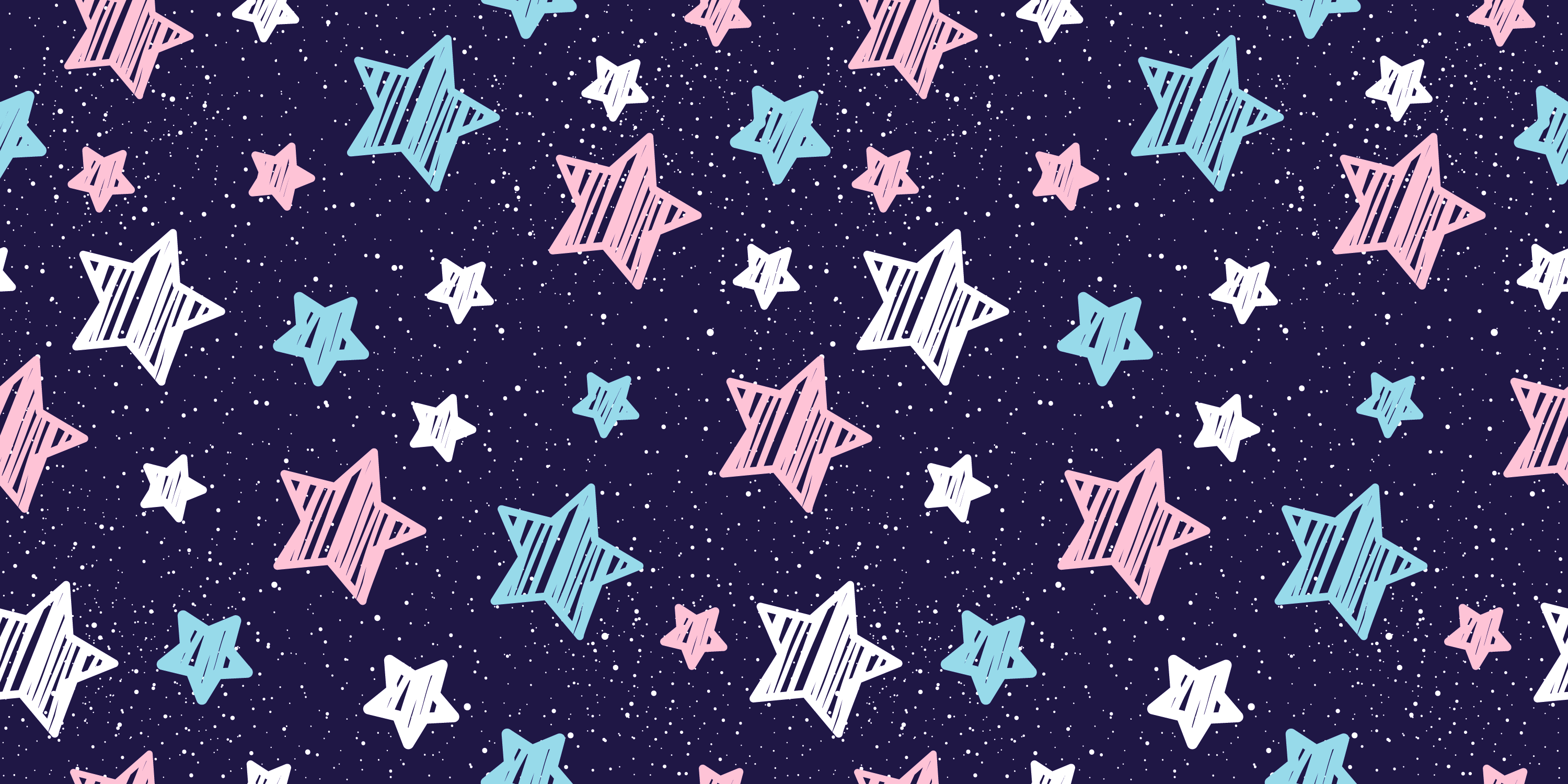 Social media is undoubtedly one of the most effective marketing tactics in today's digital age. While most brands have caught onto the wave of social, some are still struggling to build an authentic connection with their audience.
With social media, the real challenge lies in building an online reputation that's trustworthy and drives business. You can have an active account on every social media channel out there, but if your content isn't genuinely resonating with your users, you're hindering your brand image.
We like to think of an authentic brand as one that stays true to their core values, actions, and principles. Consumers crave authenticity - it impacts them when deciding what brands to support or engage with, and should be the most important thing that drives your social media strategy.
Building an authentic brand relies on every part of your business. However, doing so through social media can be challenging. To help, we've gathered a few fundamental tips that will help you create a more genuine and authentic social media strategy along with examples of brands that get authentic marketing just right.
Know What Social Media Means to Your Audience
Social has become a bolster for e-commerce, but users don't want to be bombarded with ads. Although it gives consumers more ways to discover and purchase products and services than ever before, it's important to remember that people don't exclusively go on social media to shop.
Users primarily go on social media for entertainment purposes and to keep up with their friends. Harassing them with spammy sales tactics won't work. Instead, understanding what your specific audience uses social media for will help you connect with your consumer on a personable level.
When social media is leveraged properly, brands can interact with users in real-time. It's a fantastic place for brands to offer quick customer support and resolve any customer challenges that may exist.
Example: Wendy's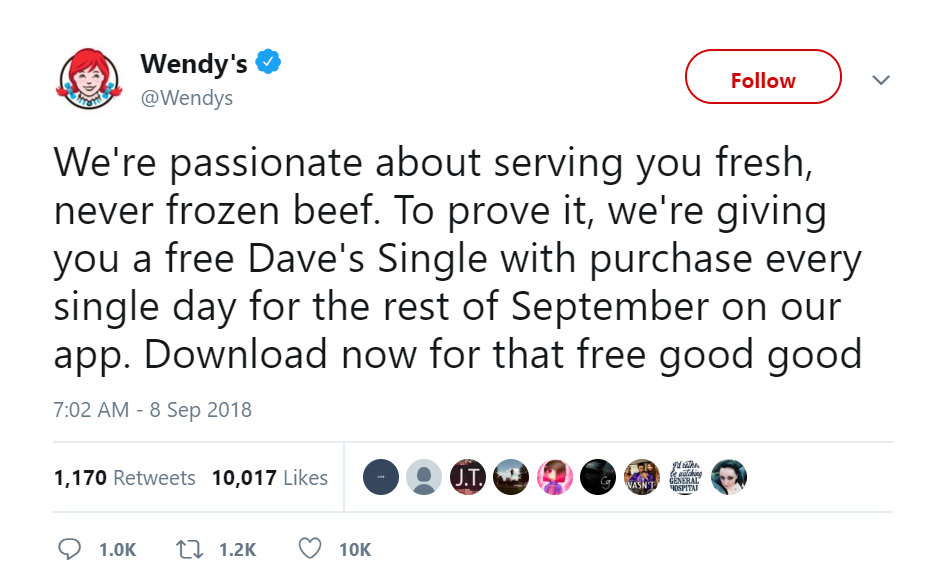 When it comes to successfully building an incredibly witty social media presence, Wendy's certainly takes the crown. Wendy's content definitely strikes a chord with users and has garnered much attention with its sassy attitude on Twitter.
The brand doesn't quite go by any of those unspoken rules concerning brand etiquette on social media. Instead, it exerts a bold (and brilliant) voice to snap back at those who may post offensive comments about the company.
How are they so successful? They know what their target audience wants, have identified their brand voice and is consistent across all media channels. Rather than engaging with users in a robotic way, Wendy's social media team responds back with personalized, witty responses. Through a refreshing and entertaining brand voice, and references to pop culture, the company is able to create content that resonates with their audience.
Think Like a (Human) Consumer
You're on social media to boost brand awareness and generate more traffic, leads, and business for your brand. But don't forget that your consumer is human and the best way to connect with them is to think like one.
One of the most common ways brands fail at achieving authenticity is by trying too hard and in a way that seems forced. You wouldn't talk to your friends in a robotic, automated manner, would you? Effective social media marketing requires genuine storytelling and connections, so put yourself in your customer's shoes!
What kind of value and experience can you offer to your audience, and how would they want that delivered to them? You want your audience to trust you, and the first step is to listen to and engage with them in a natural way. Making an effort to prove your human side will lead to enhanced customer relationships.
Example: Patagonia

Patagonia's focus on nature and the environment through social media aligns with the brand's mission to "build the best product, cause no unnecessary harm, use business to inspire and implement solutions to the environmental crisis."
Besides sharing shots of fascinating scenery and their customers' adventures, the brand uses social media to address political matters. Along with other major companies - including Walmart and Lyft - they are a part of the Time to Vote campaign, a campaign that's currently making a big push to increase voter turnout among their employees and customers.
Through highlighting important social and environmental causes, Patagonia is able to build authentic connections with their audience.
Make Your Brand Voice Consistent
Make sure your social media presence is an accurate representation of your business, and one that aligns with your mission and the rest of your online assets like your website.
Establish a brand voice that's cohesive and consistent across all platforms. It should be reliable, relatable, human, and most importantly; accurately illustrate your core mission, vision and values. Stand for something and be authentic about it!
This doesn't mean you have to build a stringent strategy or be afraid to show off your brand personality! Displaying the right sense of personality helps you better connect with your audience. A bit of careful monitoring and transparency about your products and services will go a long way.
Example: Dove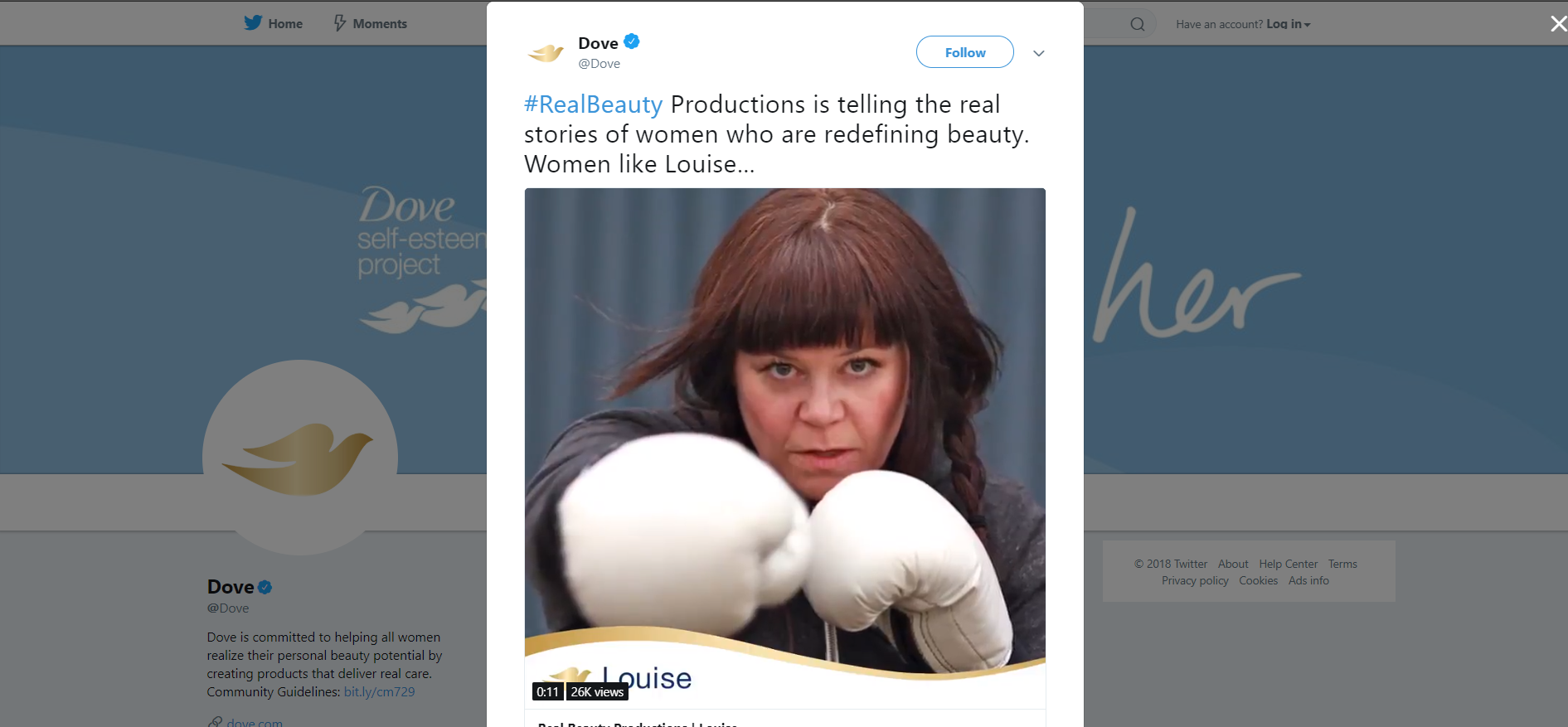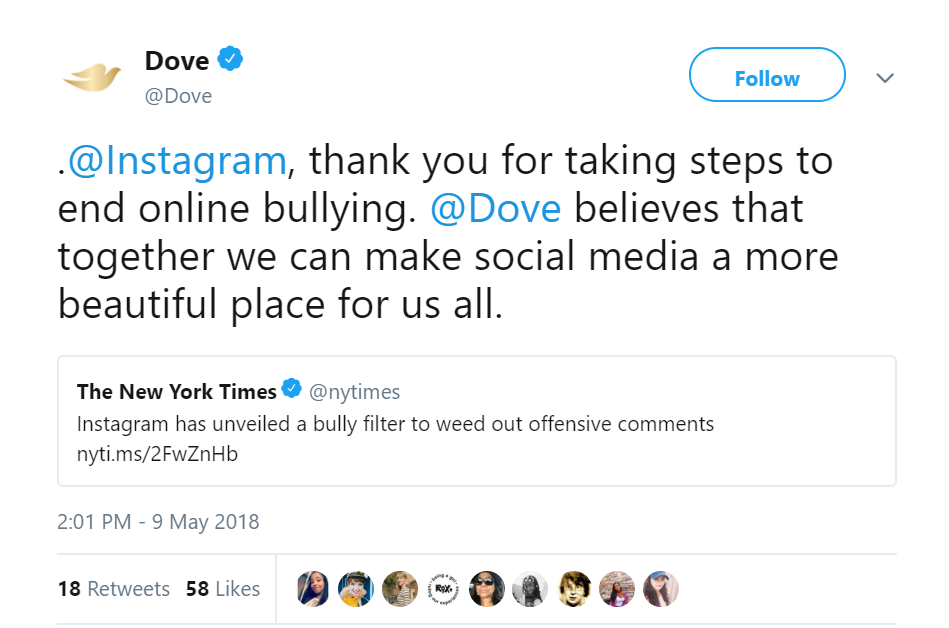 Dove's Real Beauty Campaign launched in 2004 to "feature and celebrate real women." It is the campaign that transformed what was merely a soap company to a brand with a mission and purpose. Through its Real Beauty campaign, Dove changed the conversation for women around societal body and beauty standards. Their Self-Esteem project now has the mission statement of "helping young people overcome body image issues and fulfill their potential by building positive body confidence and self-esteem."
Dove continues to champion for women empowerment and body positivity. Through social media, Dove masters the art of authentic marketing and has been able to craft its public perception as a brand that strives to shed light on important social issues.
Quality Content Is Key
When it comes to the success of any social media marketing strategy, it comes down to content and how it's delivered.
Focus on storytelling and providing the best, personalized experience for your target audience. Share content that resonates with your audience consistently. Integrating user-generated content and partnering with influencers are great ways to drive engagement and make your brand more relatable.
Remember, that the quality of content is the key determinant of your social presence. Don't just post to post - make each one count!
Example: Airbnb

Many believe Airbnb's social media strategy is what contributes to the company's massive success. Airbnb successfully uses visual media to convey the brand's identity, and create a super engaging and authentic social media presence. They successfully use social media to master visual storytelling, which strikes a chord with their audience.
Airbnb's social media team strategically spotlights user-generated (USG) content by sharing beautiful shots taken by guests and hosts. Whether it's through USG content or their own professionally produced content, their posts give you a fascinating glimpse into strangers' lives and travel experiences. Pretty cool, right?
Conclusion
Flashy advertisements that were once effective in the traditional world of marketing don't work anymore. In order to build a sustainable digital presence and stand out today, it's important for the human side of your brand to be shown.
Building an authentic brand on social media comes from within and saturates every part of your company. By understanding what your brand stands for and ensuring that your presence on social aligns with your core mission and values, you're able to uphold an authentic brand image and earn valuable trust from your audience.