10 best Twitter chats for digital marketers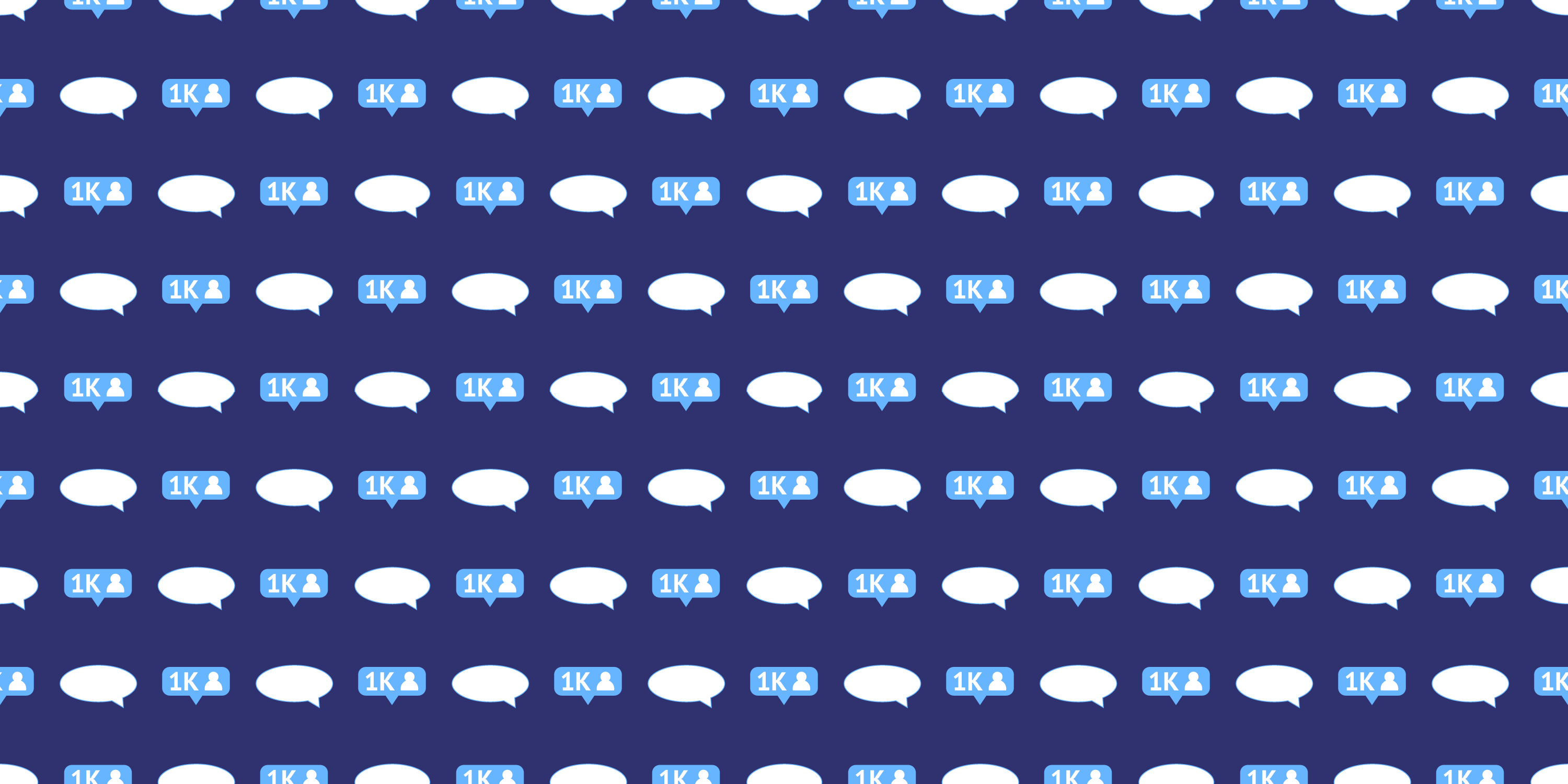 There are a lot of things which I love about digital marketing: the creativity you can pour into your work, the various ways you can analyze customers' behaviour, and the rapid speed at which this sphere changes and develops. However, the thing that warms my heart is the digital marketing community.
I said it in the blog post dedicated to our top 50 digital marketers report and I'll say it again: this community is a quick-thinking imaginative bunch ready to give you advice or a word of support anytime.
This community gives you an opportunity to learn the tricks and hacks of digital marketing craft while engaging with other people and having fun. What could be better than this?
Social media is obviously the go-to platform for creating and nurturing communities — and there are lots of Facebook groups and subreddits to choose from if you want to communicate with fellow marketers. One platform that is often underlooked is Twitter. It gives you a brilliant opportunity to connect with millions of people, helping to spread the word about your business and share your views on the latest trends.
The community on Twitter can be built around a profile (for example, the fans of celebrities) or a hashtag. However, the best way to organize and join communities on Twitter is by participating in Twitter chats — online events where you organize Twitter discussions around a topic, creating conversation among participants using a central hashtag. Usually, Twitter chats are organized in a series of questions (question 1, question 2 and so on), and the answers start with the number of the question (A1, A2) and contain the accepted hashtag of the chat.
A8. My favorites, in no particular order, include #BizHeroes (of course!), #CMWorld, #ContentChat, #SEMRushChat, #SEOChat, and #Digital360Chat - I'm sure there are more that I pop into from time to time, but those are my priorities!

— Patrick Delehanty (@MDigitalPatrick) March 12, 2019
In this list, you will find Twitter chats dedicated to various aspects of digital marketing: content, SEO, social, and PPC. These chats are an incredible source for anyone trying to learn more about this trade and also a great way to make connections.
A little hack before we start: to keep up with all the tweets you can use social listening! You can monitor the chat's hashtag for free in TweetDeck and see the stream of all the tweets containing it, or look at the tweets and analytics of the hashtag at Awario.
Now, let's begin with the list!
Join me and guest Nicole Osborne @Lollipop_Social tomorrow on the #SocialROI chat. Topic: Personal branding - a guide towards reinventing ourselves. pic.twitter.com/3l94MBuIvN

— Madalyn Sklar (@MadalynSklar) March 26, 2019
#SocialRoi is a chat hosted by social media influencer Madalyn Sklar in collaboration with ManageFilter Twitter app. It started in 2017 and takes place every Tuesday at 5pm ET. The chat usually takes a format of live Q&A — the hosts invite an expert in a marketing field and ask them questions while the participants can ask their questions or suggest their own answers to the questions asked. Afterward, you can join a Live Video recap of the chat on Facebook.
You can see the list of upcoming guests and the recaps of previous chats here.
Q6. Once a live event is over, how do you continue to get the most out of the content and share with your community? -Jen #smechat #SMMW19 pic.twitter.com/QonsTlWBuX

— Social Media Examiner (@SMExaminer) March 20, 2019
#smechat was created by Social Media Examiner, a major educational platform in the social media marketing sphere. It starts on Wednesdays at 10am PST/1pm EST. The topics of the chat, although related to social media, vary greatly from getting the most out of live events to new Pinterest features you can benefit from. Occasionally, they will invite special guests.
To keep an eye on the chat's topics, which are announced one week in advance, follow the official Social Media Examiner Twitter account.
And because its #WomensHistoryMonth, we have a special #SMTLive Twitter chat for you all in 2 weeks. It's our 4th annual Women in Social Media chat. RSVP here: https://t.co/aeWs3k5KkT

— Social Media Today (@socialmedia2day) March 12, 2019
This Twitter chat is run by another giant social media marketing platform — Social Media Today. Their twice-monthly live Twitter chat (#SMTLive) brings together social-focused marketing professionals in a group chat to discuss, share and learn about what's new in social media and digital marketing.
Not only do they discuss the latest news and valuable tactics, but they also talk about the state of the social media marketing industry and how it feels to work in this industry. #SMTLive takes place every other Tuesday at 12pm ET.
Check out the recaps of the previous chats here and follow SMT on Twitter to stay up to date on their next chat.
Q4 What's the future of content marketing? What is the industry going to look like in 5 and/or ten years? #vcbuzz

— Viral Content Bee (@vcbuzz) March 19, 2019
Moving on from social media, let's talk about all things content. #VCbuzz is a chat dedicated to creating, promoting, and optimizing your content. It is run weekly on Tuesdays 12pm EST / 9am PST by Viral Content Bee. The topics cover everything related to content marketing. For example, the list of topics for March included the following titles:
You can see #VCBuzz past chat scripts here and check the topics for the future chats to see if you're eager to discuss any of them here.
Q2. Value-based pricing, time-based pricing, project pricing, pricing by the word (for writers at least). Which of these do you use and why? #ContentClubUK

— Megan Rose Freelance Copywriter (@MegRFreelance) March 26, 2019
This is one of the coziest chats in the digital marketing community. It always starts with a cup of tea and a biscuit (yes, it is a UK-based chat) and invites content marketers to talk about their trade. Each week, on a Tuesday, at 11am (GMT), the host asks 3 questions related to content marketing. Answers are given by marketers, copywriters, designers and anyone else who wants to take part. The hosts chaange every week.
Q7: What are some of the best ways and resources to learn about building presentation skills and public speaking? #CMWorld pic.twitter.com/C2wSNjnmSp

— Content Marketing Institute (@CMIContent) March 19, 2019
#CMWorld is another chat hosted by a major publication and educational platform in its industry, but this time dedicated to content marketing. It was founded by the Content Marketing Institute for those Twitter users who want to discuss the latest trends in content marketing and get advice from experts. Each week (@CMIContent) initiates a discussion with a guest on key content marketing topics. All chats are on Tuesdays from 12 PM – 1 PM ET.
You can check out the archive of previous chats and the future topics and guests here.
Okay, it seems like we're already off to a great start, so lets dive in!
Q1: are you running app campaigns right now, on any platform?
#ppcchat

— It rhymes with eyes. (@JuliaVyse) March 19, 2019
A great place for you to be if you are interested in talking about paid marketing, PPC Chat runs every Tuesday at 12pm EST. The chat was founded by Matthew Umbro and covers topics ranging from keyword strategies to PPC campaigns, search engine marketing and more.
The community in this chat is very active, so I encourage you to use the hashtag when you need a professional PPC opinion even outside of the chat's timetable.
Migrating domains or platforms can destroy your organic traffic if you're not careful. Although it's never fun, we all have to do this eventually! Join @gilgildnerfor this week's #SEOchat to discuss implementing proper migrations -- 1 pm EST on Thurs, 3/28.

— Moz (@Moz) March 25, 2019
Covering topics related to SEO, #SEOChat targets SEO experts who are looking to discuss the latest marketing trends, and updates. It's hosted every Thursday at 1pm EST by a renowned digital marketer.
The matters discussed are not always purely technical — the community is also willing to talk about working in the SEO industry, freelancing and so on.
As luck (or the universe) would have it, I'm the #SEOChat host this week. We'll be discussing the challenges of being independent, working from home, and the high incidence of depression in our industry. Please join us.

— Jenny Halasz (@jennyhalasz) July 24, 2018
Today, we are super excited to be chatting with Dan Willis (@MLLNNLmotivator) about his career & putting him #InTheSpotlight with the #Digital360Chat - joined by @B2The7 & @KHetrific.

We will be asking six career questions - all the Q&A will happen in this thread…Follow along! pic.twitter.com/N8OLoIO5v4

— Digital360Chat (@Digital360Chat) March 18, 2019
The last two chats are not specializing in a certain area of digital marketing but take a broader scope. The #Digital360Chat talks about digital, mobile, CRM, social, marketing, the customer, and everything in-between. It's run by a dedicated account and features prominent guests first Thursday of each month at 12pm ET.
Q1. What are the three parameters one should look at first when searching for an affiliate partner? #semrushchat pic.twitter.com/NLhsxvGoIZ

— SEMrush (@semrush) March 20, 2019
Although SEMRush is famous for its SEO content, first and foremost, this chat covers every topic in the realm of digital marketing: SEO, obviously, but also content, social media, and working in the industry. If you're also looking to connect with top influencers from the industry, participating in #SEMrushChat is a must. It's hosted every Wednesday at 11am EST.
SEMrush regularly recaps the chats on their blog.
That's it: ten chats to find out more about your industry, connect with like-minded people, boast about your wins, vent about the fails, and rant about the lack of edit button on Twitter.