How to plan a fundraising campaign on social media in 10 steps

Article summary
In this article, we help you plan your fundraising campaign on social media - from the very beginning to the satisfactory end! We explain what steps you need to take and how to prepare your social media profiles.
14 minute read
Fundraising is a core part of running a nonprofit, a fact that some people in the nonprofit world really dislike. It can feel quite frustrating, having to write applications and encourage crowdfunding instead of being engaged in the actual act of helping your beneficiaries.
Social media can be a great platform for fundraising - not only social media campaigns can bring you donations, but they also raise awareness for your cause and highlight your organization and the type of work you do. Granted, you run a though-out social media campaign - and we are here to ensure that.
For many of us, especially those working in small nonprofits and grassroots organizations, the goal is to find a way to do fundraising effectively and in a manner that saves us time.
In this article, we'll go through organizing a fundraising nonprofit campaign on social media and what tricks you can use to make this process more efficient.
How to run a fundraising campaign on social media?
Any good campaign starts with planning. For this article, we drafted 10 steps necessary for launching a fundraising campaign on social media, and 8 of them take place before the launch. Thus, you'll need a lot of preparation.
The good news is, the actual campaign launch becomes stress free and doesn't demand that much time from you. Once you plan everything, you can dedicate an hour of your day to posting and engagement, and that's it.
So where do we start the preparations? At the end actually. Before you design your campaign, you need to decide what results you want to achieve.
Analyze this, analyze that.
Grab Awario's free trial and run a social listening analysis of your own.
By signing up I agree to the Terms of Use and Privacy Policy
Step 1: Figure out your goals
Obviously, with a fundraising campaign, your goal is to get as many donations as possible. However, to run a propper fundraising campaign, you need to be more specific. Try to answer those questions:
How much money or individual donations do you want to receive?
What case are you fundraising for? For example, it can be a campaign for your organization on the whole or a campaign adressing a specific need/case.
What are your accompanying social media marketing goals?
Let's break down the last question a little bit more. The accompanying social media goals aren't connected to your fundraising goals, but to the wider social media strategy of your organization.
More followers or higher social media engagement are not the social media marketing goals. These are metrics that can help you evaluate whether you're reaching your goals or not, and it's a good quantitative measurement of your successes, but they are not the actual reason you're on social media.
Social media marketing goals for nonprofits may look like this:
Raise awareness around the cause you're advocating for and make people care about it

Find beneficiaries for your organization

Amplify fundraising and gather individual donations

Attract volunteers

Build a community of socially engaged activists
Of course, you can focus on several goals at once and add your own that are not on the list.
Once you define what you aim for, figure out how to evaluate these goals. What metrics will help you understand if you're going towards them or stuck in place.
These can be social media metrics, website traffic, and the number of donations and volunteers (but be sure to analyze if they came from social media).
At this stage, you can turn these one-line goals into SMART goals: specific, measurable, attainable, relevant, and time-based.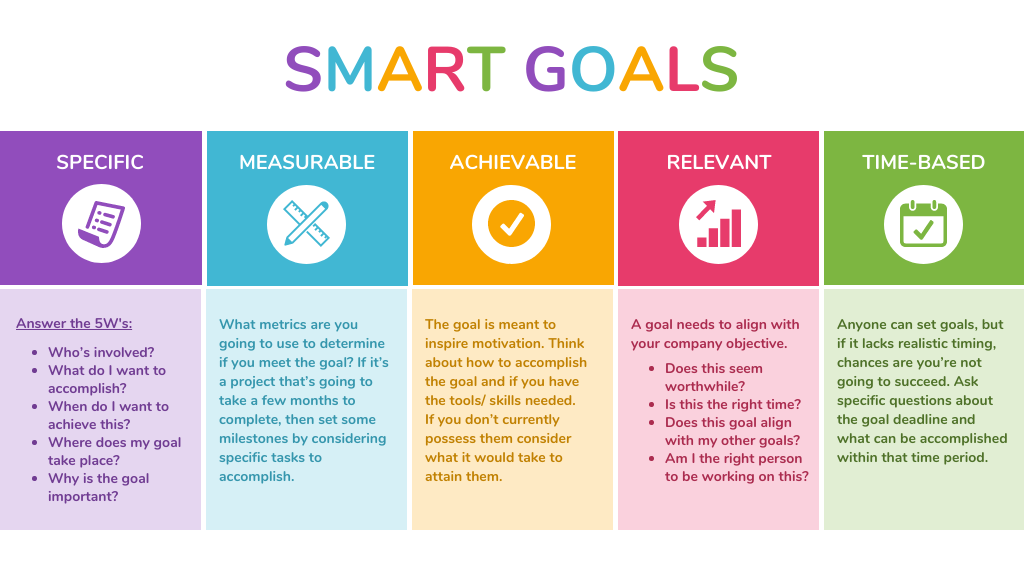 Step 2: Research your audience
Now you know what you need to accomplish, it's time to figure out who you need to talk to accomplish these goals. It's time to do audience segmentation.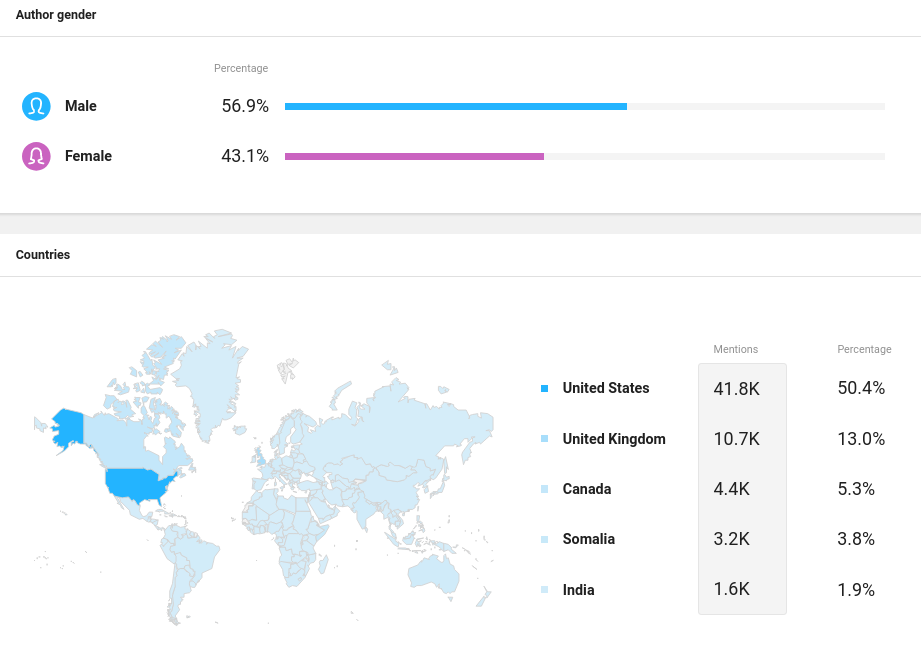 Intuitively, you might already know who your audience is.
After all, one of your audiences is your beneficiaries, and you already communicate with them through your service, so you understand what they need and how to reach them through social media. Unless you work in an environmental or animal welfare organization, trees and pandas don't use social media.
The second segment will be the general public who you need to "win over" i.e. make them interested in your cause and encourage them to take action. No matter what we want, these won't be just ALL the social media users - you need to understand what kind of people are likely to support your organization. For example, a young and hip New Yorker is unlikely to be interested in helping to organize Bible study groups in South Asia.
A great way to understand your audience is to create customer personas. Basically, you create a description of a person with their demographic characteristics, interests, views, and passions for each of your target audience. This helps you make your audience more real and understand them better.
Mind you, you don't just make up these descriptions. You need to run audience research either taking your existing supporters and analyzing their data or using social media.
We in Awario run audience researchers using our social listening tool. You can just put in the keywords related to your cause and see what people are talking about it and what they are saying.
For example, here's some data about social media users mentioning the #HeForShe campaign, a campaign for women's rights started by Emma Watson.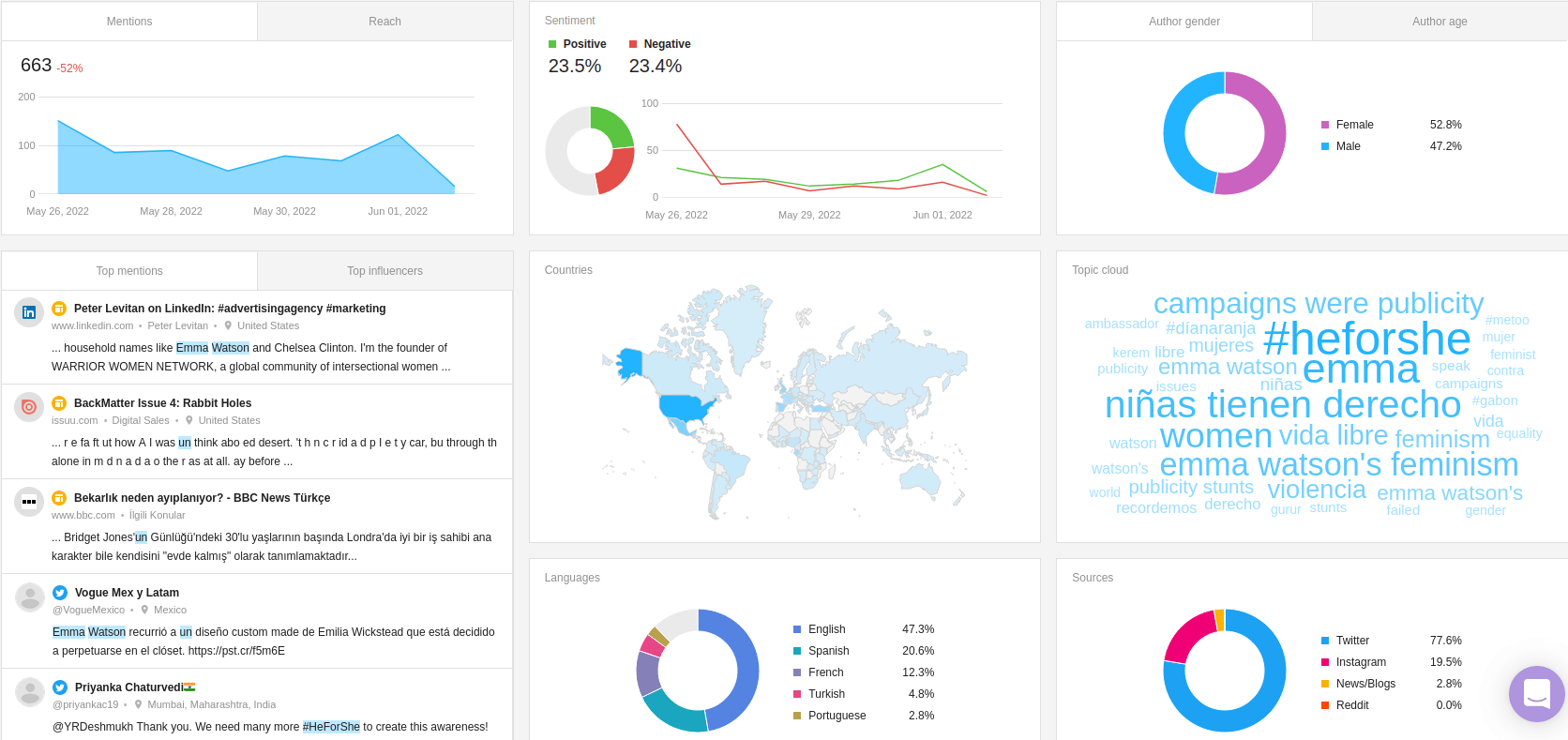 We can see that social media users that are talking about the campaign mostly live in the USA, speak English and Spanish, are slightly more likely to be women, use Twitter and Instagram, and mention the campaign's ambassador, feminism, and violence against women.
All of this information we got just from analyzing one hashtag! Imagine how much you could gather from a proper social media listening research of your cause.
If you want to try Awario for audience research, we offer a 7-day free trial and a 50% discount for nonprofit organizations.
Step 3: Choose the channels
Here's a social media marketing truth that perhaps will bring you relief: you don't have to be everywhere. You don't have to start an account on every social media platform. You don't even have to be on the Big Four (Facebook, Instagram, Twitter, and recently, TikTok). You just have to be where your audience is.
As I already mentioned, audience analysis shows you where your audience hangs out the most.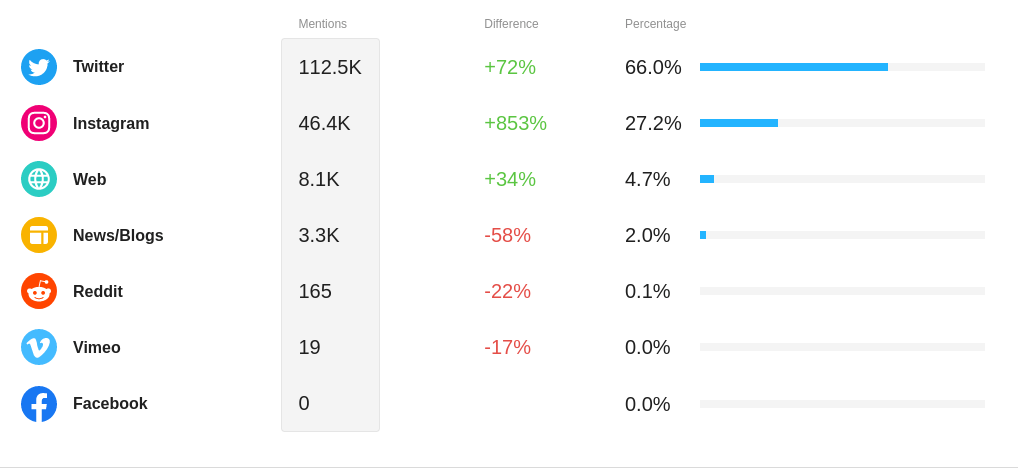 The number of mentions of Amnesty International separated by channels. Screenshot from Awario.
For example, Awario showed us that the #HeForShe conversations are happening on Twitter and Instagram, so these would be the platforms to choose if you are targeting this audience.
For now, Awario doesn't monitor TikTok mentions, so you would have to check this platform manually - just search for the hashtags and keywords related to your cause and see how many videos are there and what kind of engagement they get.
In this case, talking to your existing audiences to find the platforms they use may not be enough: you might neglect some part of your audience by focusing only on one segment and one platform. That's why I hardly suggest you try social listening for audience research.
Once you choose two or three platforms, research them vigorously. Study the trends, popular content, the algorithms of the platforms, and the influencers. Make sure you understand your audience and the exact way they use these platforms.
Step 4: Design several calls to action
A call to action is the message that will encourage your audience to actually click the link and transfer the money. That's why you need to invest enough time in them.
Obviously, different audiences will need different interpretations of your call to action.
For example, let's say you run social media for an animal shelter. Here's how you can create a key message depending on your target audience segment.
Key message: We protect the welfare of animals in our community through education, adoption and fostering, and animal advocacy.
For adoption customers: By adopting or fostering, or by alerting us of animals in need, you can help us protect the welfare of animals in our community.

For volunteers: We protect the welfare of animals through round-the-clock animal care and advocacy.

For donors: You can help us protect the welfare of animals by donating to support animal care, advocacy, and adoption promotion.
All of these key messages have the same purpose and undertone, but they vary slightly depending on your audience. Together with your nonprofit organization's mission, vision, and goals, these messages will help effectively communicate and market your organization's needs and purpose.
Here's an example of a call to action directed at the people who have never heard of your organization before. It targets a very broad audience, which can be a disadvantage.
Step 5: Plan out the content
So now that you know the whos and hows of your fundraising campaign, let's figure out the whats.
At this stage, you need to do the creative work of designing all the content that will ecourage people to donate. Here are some examples of type of content that can be used in fundraising campaigns:
Stories of struggle. You can share a story of the issue you're solving and explain how its hurting people or nature through a personal narrative of one of your beneficiaries. Be creative with the format: it doesn't have to be a simple text post. You can produce a video, Instagram carousel, a TikTok, and so on.
A success story. Similarly to the first one, you want to highlight how you're tackling a specific issue, but this time you can show how you actually solved the problem. This will encourage people to join you in your success and donate.
An infographic. Make people aware of your issue and needs through numbers and visuals.
A behind-the-scenes story. Show what exactly it is you do - your day-to-day activities and what specific actions you take to help. This will show people how exactly their donations are spend.
Of course, there are many more types of content you can make the limit is your creativity!
For example, here's a post from Amnesty International celebrating their success and adding CTA to it, although they are asking for petition signatures, not for donations.
You can also take time to decide on the hashtags that will accompany your posts. Hashtags will make your campaign more memorable and searchable on social media.
Step 6: Reach out to influencers
There's a lot of hype surrounding social media influencers. Everybody wants to find and engage them to drive their online fundraising campaigns.
But are they worth the effort? Are the tools and metrics available effective at leveraging them? And who are these people anyway?
Put simply, social media influencers are trusted voices that drive conversation and action within their communities. And yes, they can be a huge help to your campaign, but only when utilized well.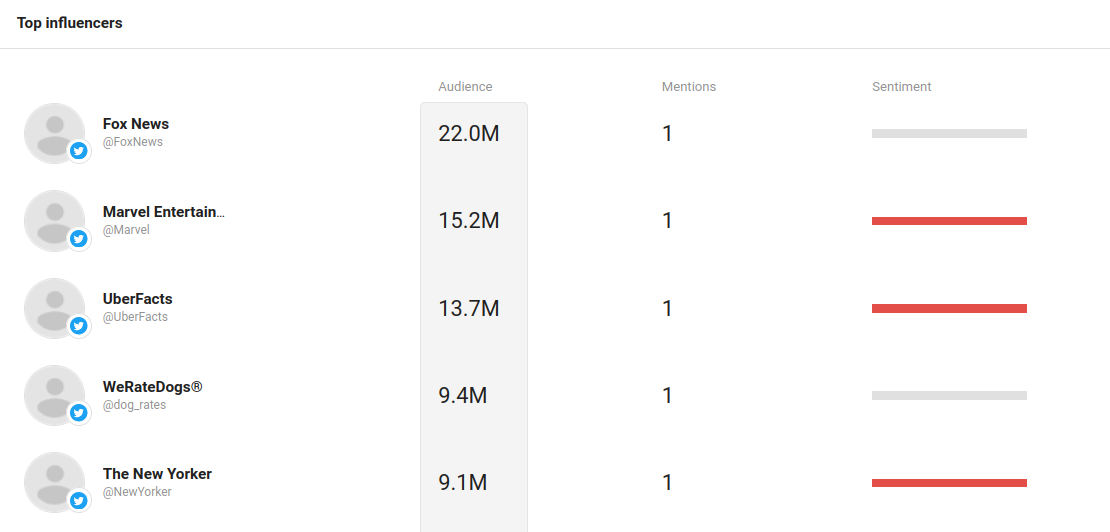 They are not a magic wand, nor a tool, but real people. And when you build a relationship with them, they can help you build relationships and spread the word about your cause with even more people.
You can use Awario to find influencers talking about issues relevant to your organization and connect with them.
Sign up for a free Awario trial
See Awario in action with a free 7-day trial. No credit card required.
By signing up I agree to the Terms of Use and Privacy Policy
Step 7: Create a schedule
We already wrote a comprehensive guide on building a social media editorial, so I suggest you read that article first. Here I'll just give some tips specific to nonprofit organizations that lack resources, both in budget and in hours.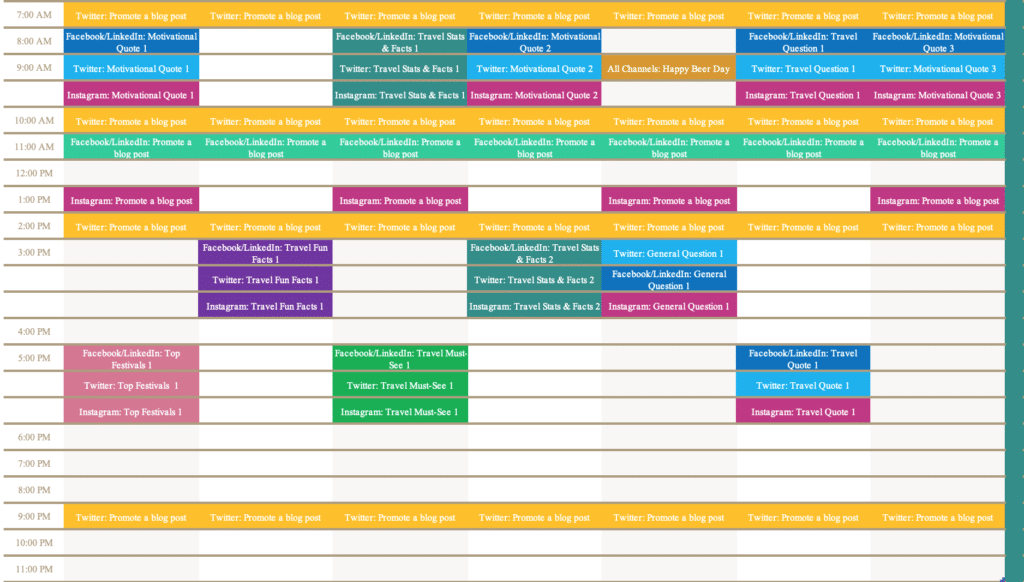 It's likely you have only one person managing social media, and perhaps they even have other obligations on top of that. Considering these, I suggest you divide the content you create into two groups: low-cost and high-cost assets.
A low-cost asset is any social media post that doesn't require much time to create.
This of course will depend on your skills - if you are a Canva pro, an infographic will be a low-cost asset for you, while for us who are less talented designers it will be a high-cost one.
The point is that you can create this kind of content in bulk or on the fly. Yous still need to plan it out thoroughly with the help of your editor, but it will require fewer resources.
High-cost assets are those which production requires more time, skills, perhaps the expertise and participation of other people - these can be videos, interviews, podcasts, influencer posts and so on. These posts should be worth it i.e. you expect them to perform extremely well.
How to predict that? Use social media analytics, both native and social listening to understand what content gets the most shares and engagement.
For example, you can use Awario to find the social media posts with the highest number of impressions in your niche and analyze what they have in common.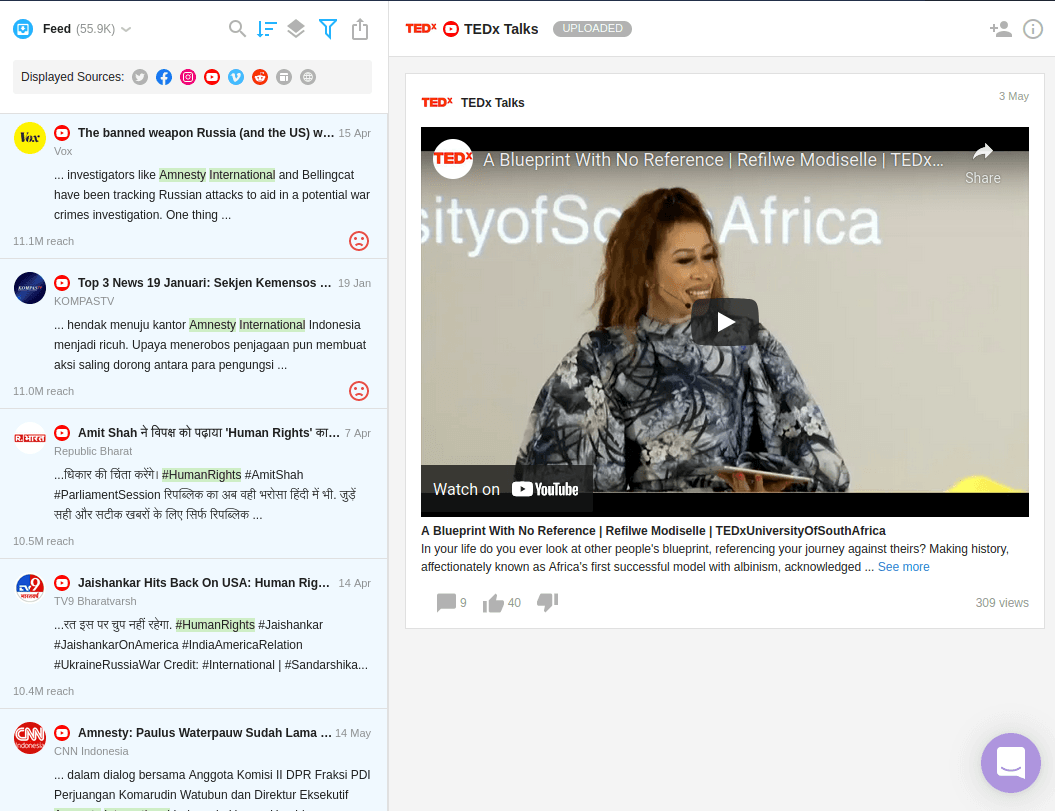 All in all, you can create fewer high-cost assets but make sure they are evergreen (meaning they will always be relevant) and impactful.
Remember, that storytelling and emotions are the goldmine when it comes to social media marketing for nonprofits. Think about what story each of your posts tells and how it contributes to your overall narrative.
Step 8: Consider social media ads
Social media marketing isn't just about you or your team posting compelling content to build a following – known as organic content. There are also ways to extend your reach further and target specific audiences by using paid social media advertising.
But is paid advertising suitable for your nonprofit? It depends. The rules for paid social media advertising are constantly evolving, with important implications for nonprofits.
The best platforms for paid advertising currently are Instagram, Facebook, and YouTube, however, they may not accept certain ads based on the subject matter or limit their reach. Check the platform's rules carefully before you decide to invest in paid advertising on it.
Step 9: Engage with your audince
People like it when you acknowledge and re-post their content and are more likely to do the same with your content in return.
If someone is hosting a memorial tribute campaign, reach out to them to ask them if they can tell you why they participated in the social media fundraising campaign and if you can share their story on your feed.
Another way to integrate your followers into your social media feed is to promote and search for hashtags specific to your cause. Retweet or re-post their posts while mentioning or tagging the original poster, then end your posts with a link to donate. Gear users towards fundraising on social media, but begin with a personal story or post to translate the importance to your supporters.
Step 10: Analyze the results
Nonprofits may be seeing significant returns on their online activities, but without keeping track of social media campaigns, you will have no idea which campaigns are working, what posts are getting the most shares, and when your supporters are online.
Nonprofits should actively research the answers to these questions and use the answers to create new fundraising campaigns, end unsuccessful ones, and make changes wherever possible. Social media apps all have some form of tracking tool to help nonprofits find this information. Facebook pixel is an excellent way for organizations to see the number of people who visit their website from social media accounts or other online resources.
And that's it! If you follow these steps, you'll have a successful fundraising social media campaign. Planning is what makes it effecient.
And if you want a little bit more support when launching your campaign, check out Awario's nonprofit program and utilize the power of our social listening tool!
Enjoying the post? There's more.
Sign up for our newsletter to get our best content by email.