Chat marketing & more: interview with Larry Kim, CEO of MobileMonkey

If you've been into digital marketing for some time, you must've heard of Larry Kim.
Larry Kim is the founder of WordStream, the world's top PPC marketing software company. He's also the CEO of MobileMonkey - a chatbot building platform for marketers that enables mobile messaging between businesses and customers via Facebook Messenger.
Larry Kim is one of the most influential digital marketers. In our TOP 50 INFLUENCERS REPORT of 2019, he took fourth place. Larry Kim wrote for Inc, Business Insider, HubSpot, Search Engine Journal, and now we welcome him here, on the Awario blog.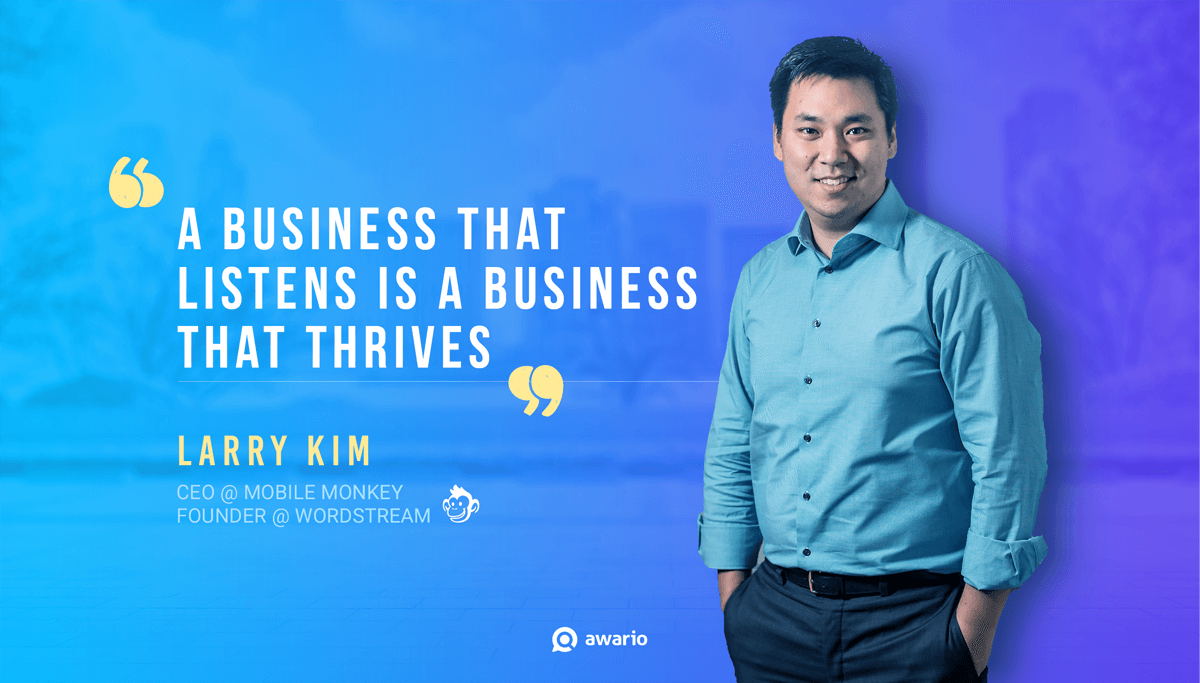 In the interview, the Awario team asked him all the burning digital marketing questions that keep us up at night.
Start monitoring your brand today.
You should've been doing it yesterday – but the next best time is now with Awario.
By signing up I agree to the Terms of Use and Privacy Policy
Is Messenger marketing the Holy Grail of marketing? Why does it take the lead?
It definitely is the Holy Grail right now, as I see it. Facebook Messenger is the most popular chat platform, and businesses all over the world use it.
With 1.3 billion users, you have such a huge audience to potentially market your business to, so it's no wonder that Messenger marketing has taken a huge lead in digital marketing channels, and it's only growing as time goes by.
Facebook Messenger is changing the way businesses and customers interact, with more open communication right in your smartphone. If you're not on board Messenger marketing now, you should definitely consider it.
What are in your view the most common prejudices about chat marketing? What are the common mistakes?
Many people still think that chat marketing is just a fad. They think it's just a trend that will soon pass, even though it has only been growing with each passing year. Also, some of them think that it's complicated. But if you already know how to use a messaging app, you already know how to use chat marketing for your business.
They also tend to think that they don't have the time to get into chat marketing, or even just interacting with their customers. It's the most grievous mistake for a business to ignore their customers because building relationships is what truly brings in customers that will be loyal to your brand over time. A business that listens is a business that thrives.
Meanwhile, the most common mistake I see from marketers that instead of doubling down on a unicorn, they keep trying other things and don't focus on the one thing that gives them maximum returns. For instance, chat is the biggest unicorn right now in digital marketing with high open and click-through rates, so you should be going all-in on it.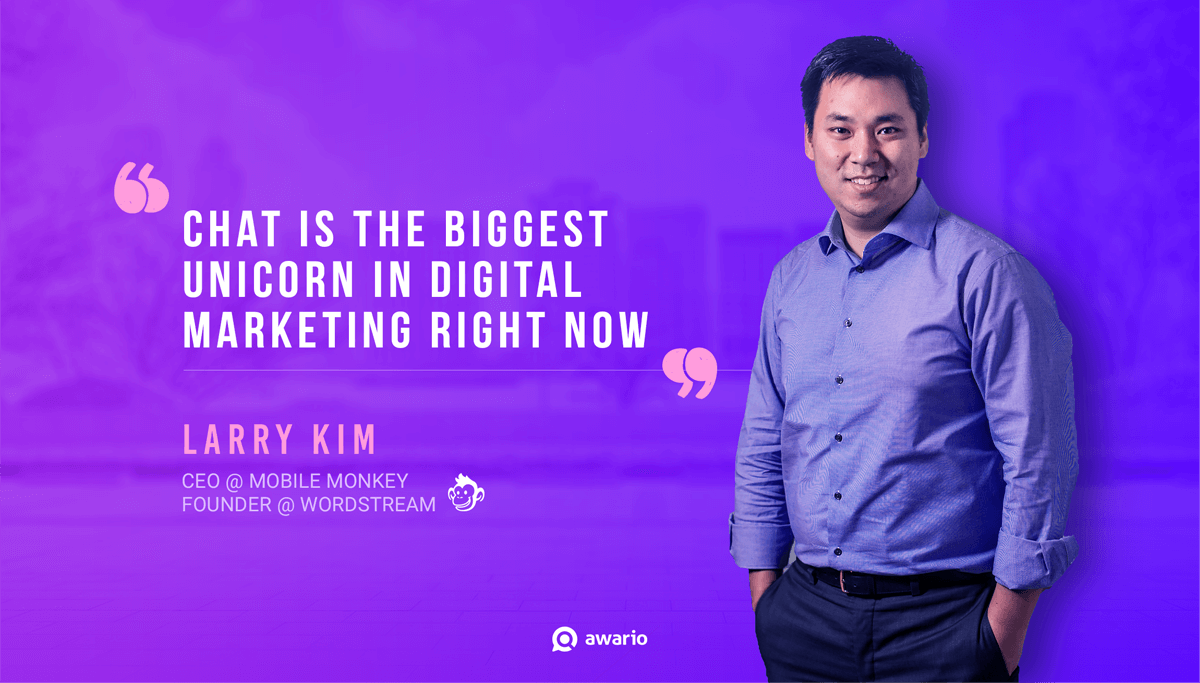 At what point a business should hire a chatbot to help with their business?
Right when you start incorporating chat support for your business, you should already think about implementing a chatbot to handle most of the inquiries. The most obvious advantage of this is being able to respond to customers 24/7, even when you're asleep.
People love businesses that respond to them right away, so having a chatbot is a great way to entice them into becoming customers. Having a chatbot may not be a silver bullet, but it comes close as it can turn your chat into a unicorn customer support and marketing machine.
Due to the growing strength of chat marketing, do you think social media marketing becomes a separate "marketing"? Or these are two sides of one coin? What is the ratio here? How do you think marketers should balance the efforts?
They're definitely compatible with one another, especially if we're talking about Facebook. The interface between Facebook and Messenger is seamless, and you can further integrate them with Click-to-Messenger ads that let you bring in more potential customers from Facebook to your Messenger.
Because of that integration between Facebook and Messenger, the ratio is nearly 1:1. If they're on Facebook, they're likely to be on Messenger as well.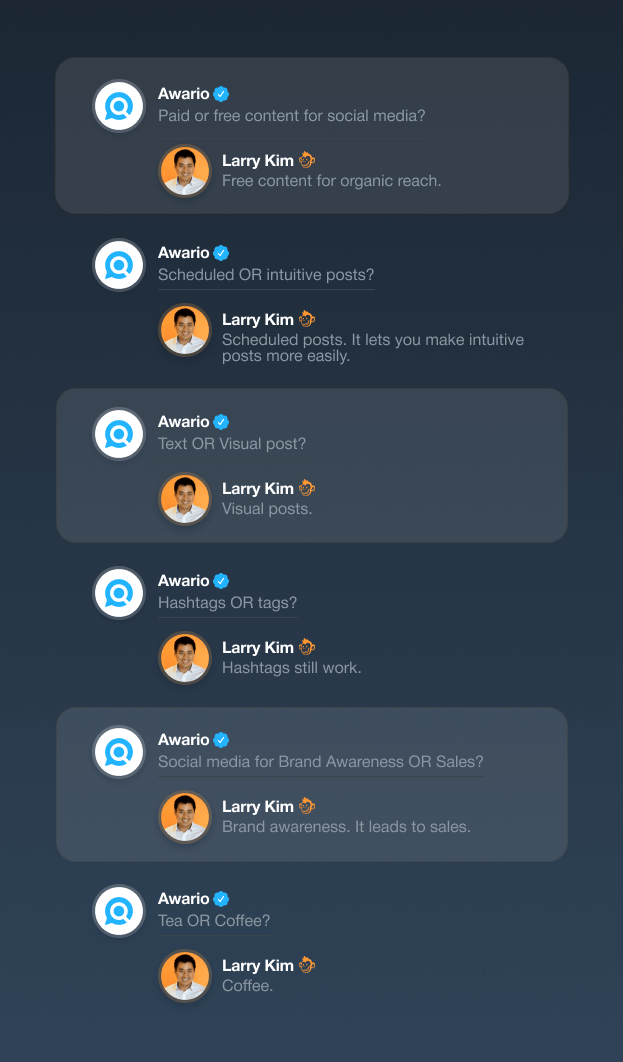 Let's take a closer look at the social media trends namely Facebook. How do you think Facebook marketing for business has changed?
Unfortunately, advertising on Facebook news feed has become more expensive, so it's not as viable. That's why I shifted my focus to Messenger in the first place since I can get a lot more results for a lot less money on Messenger than I do with Facebook ads these days.
It's not to say that Facebook marketing has become completely ineffective these days, but it's certainly much tougher, more competitive, and a lot more expensive these days.
What do businesses neglect when developing their social profiles?
They tend to do the same thing for all platforms, which is definitely a lazy and incorrect approach. Every social media platform is different; what's good for one platform may not be the best for another. Each major social media platform is good for something.
For instance, Facebook is perhaps the most balanced as it can be used to post different types of content. Meanwhile, Twitter is better with short text posts, images, and videos up to 2 minutes. Then there's Instagram, which works best with high-quality images. Obviously, YouTube is exclusively video.
That's why you need to be on platforms that can be leveraged with your preferred type of content that works best for the kind of business you're running. For example, you can't run a restaurant and not post photos of your food, so you should definitely be on Instagram for that.
That also means your profiles need to be different for each platform, taking advantage of their strengths and the types of audiences those platforms tend to attract.
How do you personally approach your Facebook page?
I use my page to make the most out of my Messenger marketing. In fact, I actually got my Facebook page banned because of it, which was pretty embarrassing. Facebook restricted my use of message tags, subscription and broadcast messaging and sponsored messages because I went way too far with it. I still was able to respond to messages, but I couldn't do my usual thing.
That's what I do. I use my Facebook page to make the most of my Messenger marketing. A few years ago, I would've said that social media ads were the thing to do, and they're still viable. But with how expensive they're becoming these days, they're no longer the priority. There's still some value in being on Facebook, but I think Messenger is where it's really at right now.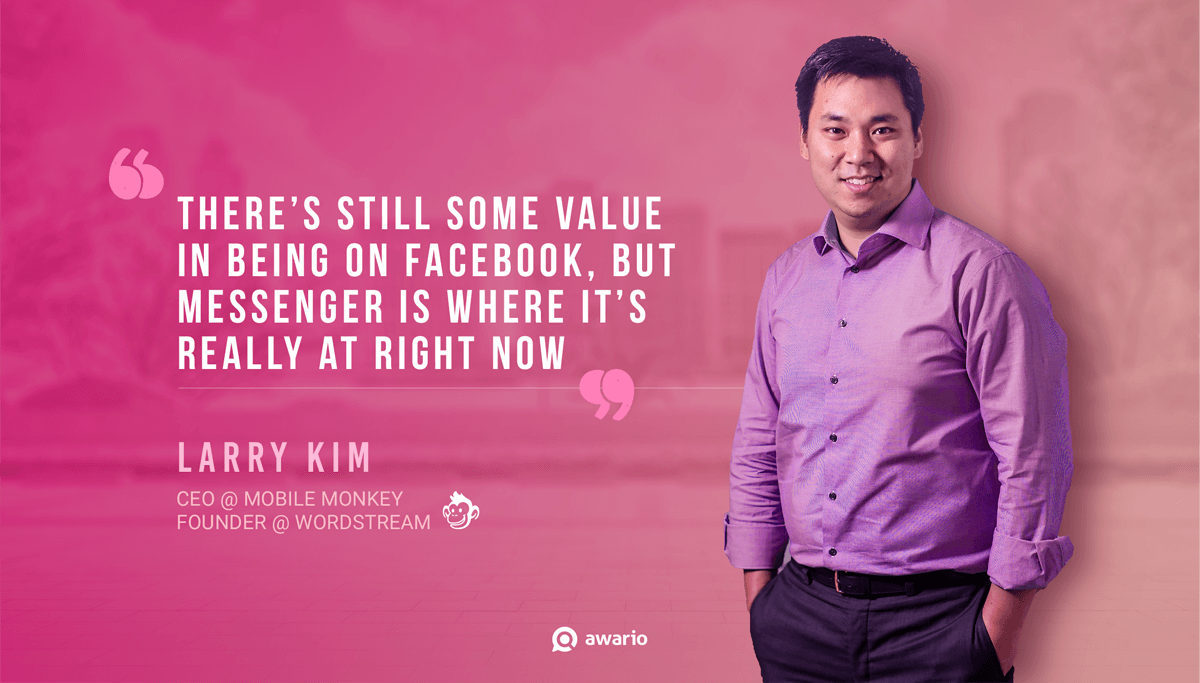 Do you think Facebook is here to stay or will it be slowly replaced by "younger" platforms, such as Instagram and TikTok?
There are over 2.6 billion active users every month on Facebook as of 2020, so it's not going away anytime soon. While Instagram and TikTok are indeed on the up-and-up with younger demographics, they're good only for certain types of content. Meanwhile, Facebook can accommodate all types of content, whether it's text, images, or video.
That means Facebook isn't going anywhere anytime soon. Add to that how integrated the biggest online chat platform in the world is to it, and you have a platform that will likely stand the test of time for at least another decade.
You are a big advocate of content diversity. What types of content or content strategies in terms of social media should be buried and never revived again?
It's still good to do a little bit of everything, but you should stop wasting time on what doesn't work for you. Look at your analytics and notice what types of content give you more engagement. Once you know what they are, focus on making that content.
There are over 40 different types of content you can make to market your brand, so you can't really do them all. I say stop doing the ones that you're not good at and don't fit your brand.
I see too many people doing content formats that don't fit their brand because they happen to idolize other brands that do them, like doing podcasts even if they're not that good at talking.
It's good to try new and crazy things — I advocate that, in fact. But if they don't work, it makes sense to stop wasting time.
What makes social media users dizzy nowadays?
Most social media posts make users dizzy, even as far back as 3 years ago. That's why I advocated for social ads back then. But now, with social ads getting more expensive, you have to be a lot more selective with your advertising.
That's why I'm now advocating Messenger ads. You can market your brand away from the noise of the social media feed and in a more personalized space, where you can start a conversation directly with the lead. This is the most powerful way to increase your conversions.
What would you advise to businesses developing social media presence?
Automate what you can. With the amount of social media marketing you need to do in order to maintain social media presence, automation is your best friend. Schedule posts in advance, use sites like IFTTT to create triggers when you do certain things, and implement a chatbot.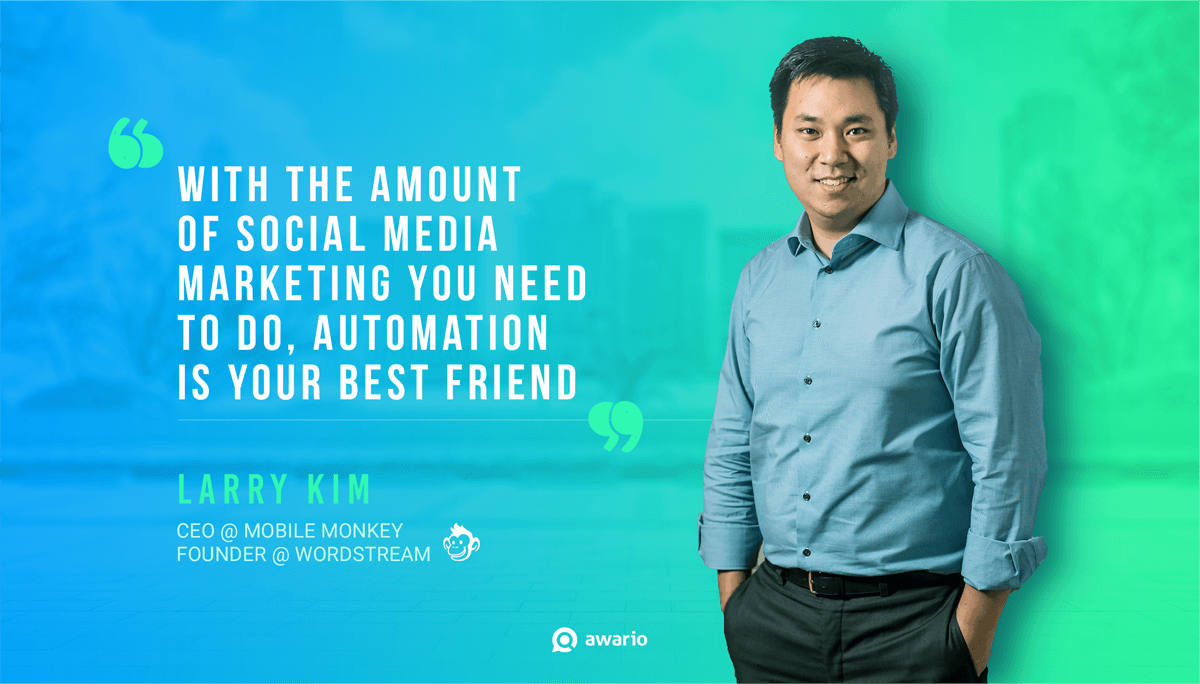 ---
Key outtakes:
Facebook Messenger is the perfect platform for marketing your business. See if it works for you!
Chat marketing is here to stay: don't treat it like a fad.
Respond to customers straight away (chatbot can help you with that!)
Adjust your content to each platform. Don't treat them as if they are the same.
Look at your analytics and stop wasting time on tactics that are not good for you.
Automate everything you possibly can.
Enjoying the post? There's more.
Sign up for our newsletter to get our best content by email.