Understanding social media influence on B2B purchase decisions

Social media was originally meant for individuals to have fun and socialize, but today, it has become a key component of organizations' marketing strategy.

Consider the following statistics.
What these statistics mean is that the impact of social media campaigns on B2B buyers is growing, and as a B2B marketer, if you are not leveraging social media, you are missing out on some great opportunities.

For social media to have the maximum impact on your target market, you need to take the right action at the right time during the buying process. For example, if you can take action whenever there is a mention of your business or similar products on social media, it can help you get many sales opportunities.

With the help of an intelligent social listening tool, you can get access to information about your market and customers on social media and tap into new business opportunities.

Social media plays a very important role in B2B buying process. This article discusses how B2B marketers are using social media to influence buying process and how you too can tap into opportunities using this medium.
Meet your personal social selling assistant.
Try fully automated, 24/7 monitoring with Awario for free.
By signing up I agree to the Terms of Use and Privacy Policy
How B2B marketers are using social media to influence the B2B buying process
By Fostering a Sense of Community
Sharing messages through word-of-mouth is a common way of raising awareness around a brand and growing a business. A study indicates that buyers are 84% more likely to go for a product if the recommendation comes from a known or trusted source. This means that it is very important for B2B companies to foster a sense of community. The most important strategies involve engaging communities and fostering discussions.

The image below indicates how fostering a sense of community impacts a brand's bottom line.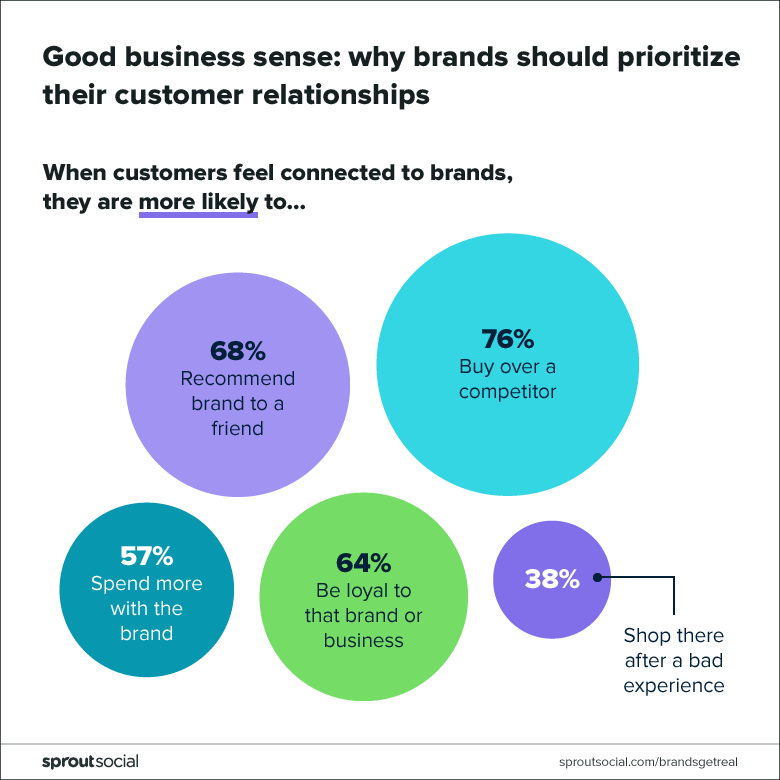 By Profile Optimization
All popular social media platforms, including LinkedIn, Facebook, Pinterest, Instagram, enable businesses to create a company profile. Facebook, Instagram, and LinkedIn even have dedicated business pages for brands that act as extensions of their business website. Therefore, the brands should pay close attention to their social profile to ensure it makes a powerful first impression. Anticipate your social media bio as a perfect place to put your elevator pitch and include keywords.

While Twitter and Instagram allow you to write a short bio, on LinkedIn, you can describe your brand in up to 2000 characters. Make sure to make the most of it, and don't forget to finish it with a Call-To-Action, so your potential buyers have an easy way to connect with you.

The below example by Airbnb is the perfect example of a good brand bio on Instagram. In just a few words, it perfectly sums up what their business is about, and there is a clear CTA too, asking the customers to make a booking.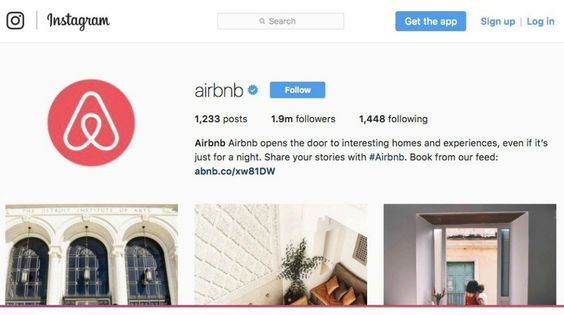 By Social Posts and Content Development
Content development is the backbone of social media strategy, even for B2B businesses. Here are some important things to keep in mind if you want to attract more B2B buyers using your content.
It would help if you incorporated a variety of content types depending on the platform.
You shouldn't just focus on marketing your products and selling them. Instead, focus on developing content that provides value to the buyers. For example, you can post educational content about your products or services.
Consider telling stories through your posts. You can even feature your employees in your posts, like the example below, and share their relevant knowledge in the form of an interview published. This step will humanize your brand and help you foster a sense of community.
By Community Management
For the success of your B2B social media marketing strategy, it is very important to efficiently manage the community on social media. Here's some data to support this statement: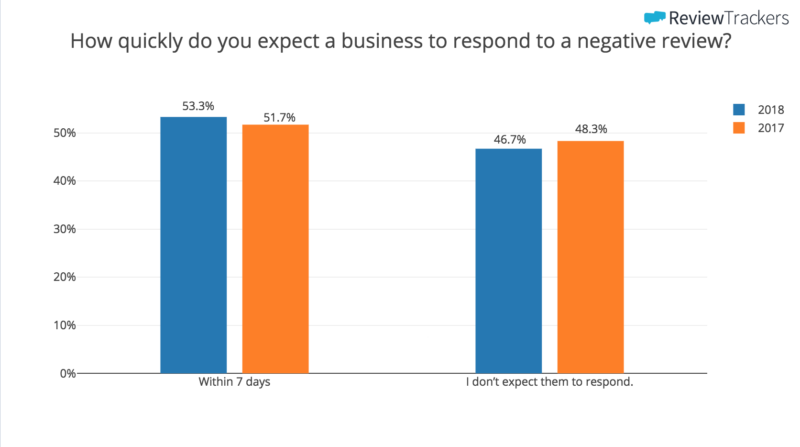 Include plans for managing and addressing every mention on social, be it positive or negative. An intelligent social listening tool like Awario can help you better manage communities by keeping track of your social media mentions.
By Using Paid Social Ads
Did you know as per B2B social media statistics, 52% of brands are discovered online in public social feeds?

Using paid social ads, brands amplify their organic posts, targeting social media users that are not directly following them. There are different types of ads and formats for different social media platforms, each of which is designed to achieve specific goals.

Some of the benefits they help brands achieve include - generating leads, increasing brand awareness, followers, etc. To ensure your content reaches a large section of your target market, your paid ads must work in tandem with organic ads.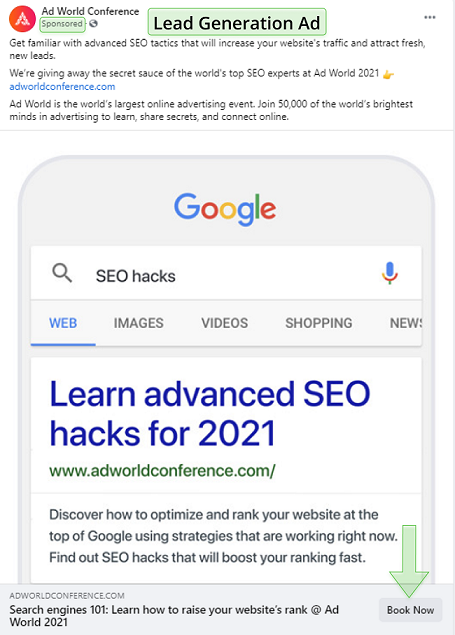 Social media ads lead users into the "awareness" stage, all the way through to the stage where purchase decisions are made.

Ads on social media also help drive repeat sales. To achieve success with this strategy, your social media ads should align with the B2B sales journey mentioned above.
By Optimization Of Social Campaigns Based On The Reviews
With 92% of buyers using reviews to guide their purchase decisions, it's no wonder that marketers have to monitor the reviews online.

To succeed in your social media marketing efforts, it is important to build meaningful relationships with the buyers. Responding to your reviews and evolving your social media campaigns based on that is very important for your brand's success. When you respond to your social media reviews, even impartial observers get influenced by forming a positive image of your brand.

Employ the best social media listening tool to get notified whenever there is a review about your business on social media.
By Using Social Media As a Means To Assist B2B Sales
In a survey, only 12% of B2B salespeople agreed that they use social media platforms to set appointments with prospects.

So, when it comes to B2B companies, social media is not a place where the majority of sales occur; rather, it is where the prospects are identified, the products are positioned to appeal to the prospects, relationships are developed, and leads are nurtured.
By Developing Relationships
It is important to communicate effectively for building trust between buyers and sellers. It helps erase misunderstandings and acts to bind the buyer and seller more closely. Personalization can play a great role in helping your brand build strong relationships with your customers and potential buyers.

As per LinkedIn, 62% of B2B buyers respond to those companies that approach them with relevant insights and opportunities. Relevancy is the key when it comes to offering personalization on social media platforms. So, tailor your social media message to speak to different audiences on social media.

Start off by studying your followers in terms of:
Demographics
Their social media likes and interests
Content Preferences
Take time to understand where your customers stand in their buying journey. If they are just getting to know about your brand, a little personalization will do, but your returning customers require a high personalization level.
Start monitoring your brand today.
You should've been doing it yesterday – but the next best time is now with Awario.
By signing up I agree to the Terms of Use and Privacy Policy
By Lead Nurturing
Social media platforms are great for lead nurturing. Once a prospect has been identified, a B2B salesperson can view the prospect's profile to obtain more information about them, build a relationship through shared interests, and learn about important elements of their business.

You can also use LinkedIn Account-Based Marketing (ABM) to target the exact companies or decision-makers within a company and nurture them.
By Actively Participating In Discussions
Just being on social media and promoting your products won't help your business much. By being an active part of social media discussions surrounding your brand and products will help you better understand your buyer's behaviors, their experience with your products, and what more you can do to eliminate the complaints surrounding your products or services.

That way, you will be able to put your social media efforts where it matters the most.

Awario is a great brand monitoring and social listening tool that helps you find such conversations so that you can react to them promptly, before your competitor does.
Conclusion
Gone are the days when social media used to be the preserve of B2C marketers only. B2B marketing too is slowly shifting towards social engagement.

In a marketing report, 79% of senior-level B2B marketers agreed that social media effectively meets their business objectives.

Today, social media is much more than being just a medium of entertainment; it has become an online equivalent of business communications. So, make the most of this medium by focusing on providing value to your customers through your social media posts and be an active part of social media communities and discussions to build relationships with your customers and ultimately open a door of opportunities for your business.