US election 2016: the story that social media told us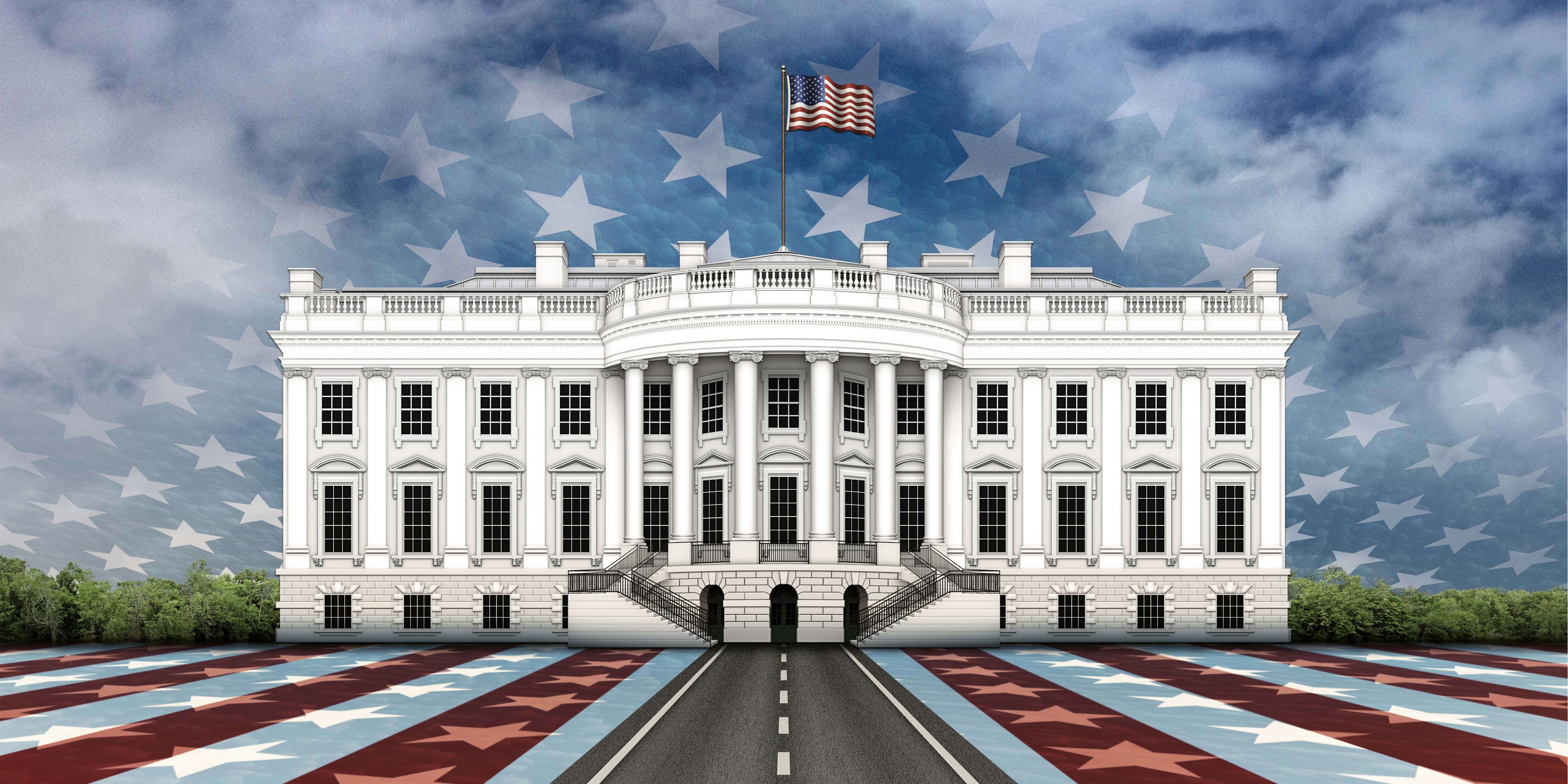 The U.S. elections 2016 haven't left a single man, woman, or child indifferent. Even pets have their opinion on presidential candidates: apparently, they hate Trump. There is another interesting thing about this event: it has been fueled by social media. Social media has an unprecedented influence on the 2016 presidential election: it drives the election, rather than merely follows. Social media is believed by many, especially of younger people, to be a reliable source of information, therefore heavily influencing votes. According to a survey of 3,760 U.S. adults by the Pew Research Center, 35 percent of people 18 to 29 years old say social media is the most helpful source of information on the 2016 presidential election. All of this, of course, means that the usage of social media can tell us a lot about this election. So I decided to find out what exactly using our social media monitoring tool - Awario.
Which candidate is social media most vocal about?
I left Awario to run over a couple of days and gather real-time mentions of the two currently most discussed people: Hillary Clinton and Donald Trump. I wanted to see which one is covered significantly more on social media, which social media network is most active in election coverage, and whether there is a connection between a specific network and a specific candidate. For example, could it be that YouTube users mention Trump three times more than Hillary, while other networks divide their attention more or less equally between the two? Here's what I've discovered:
Social Media mentioning Donald Trump:

Social Media mentioning Hillary Clinton:

As you can see, the two candidates are being mentioned a comparably large number of times. Surprisingly (for me, at least) Clinton is being mentioned more than Trump on social media, while mainstream media seems to be concentrating more on Trump. As usual, Twitter is the most vocal source of political information. Twitter has long been something of a political platform with major news channels focusing their attention on this platform more often than on any other resource the Internet offers. Keeping this in mind, I've decided to concentrate my research on Twitter.
Which issues are talked about in relation to which candidate?
I've taken the most discussed issues (both during the debates and in the media) and compared the buzz around them using Awario. More specifically, I compared how main issues are related to each candidate according to social media.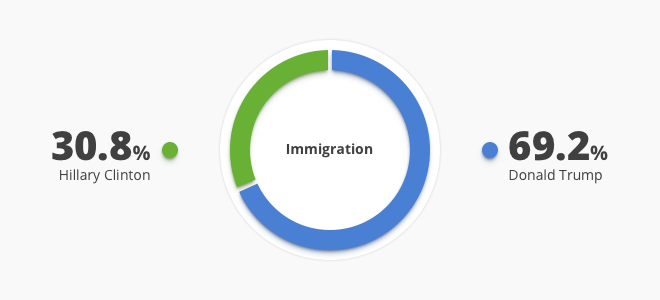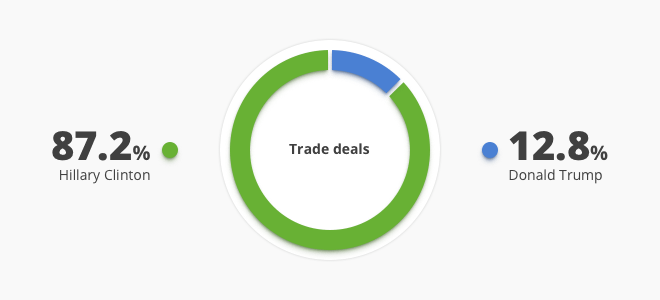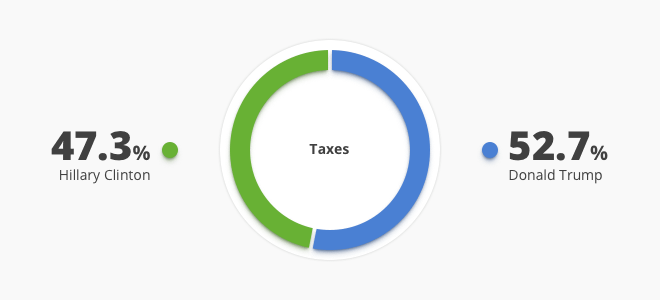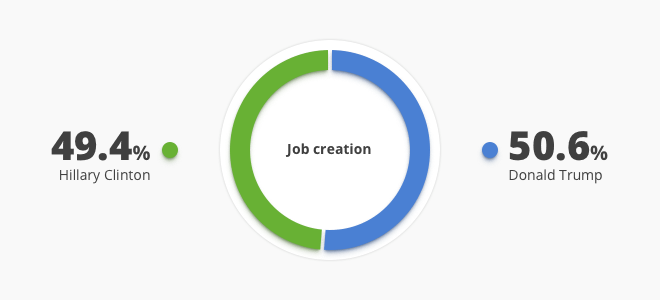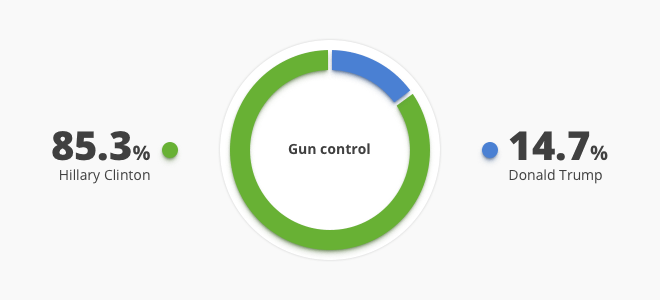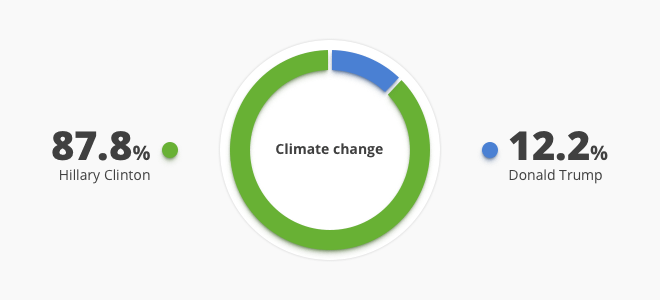 Then I've done the same with the biggest scandals the two candidates have faced. It's often noted that scandals drive this campaign more than anything else and affect people's votes enormously. Let's see whose scandals "win" the attention of the audience.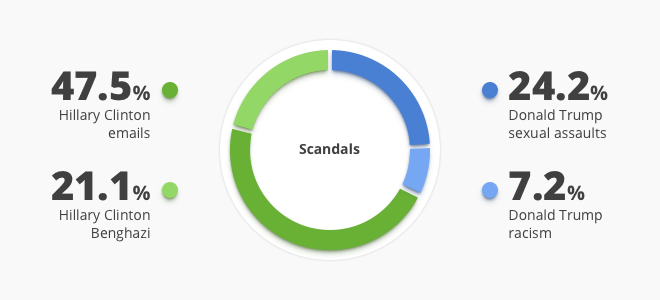 Besides simple mentions, there are hashtags that are made specifically for supporting a cause or fighting one. They drive the Twitter community engagement. Numerous hashtags exist for this election. However, most of them don't carry any information in them, in a sense that a sentence with a hashtag #Trump or #Debate can be positive, negative, or neutral. Yet hashtags such as #ImWithHer or #NeverHillary carry a meaningful message in themselves. So I've chosen the currently most used for and against hashtags, and that's the results I got: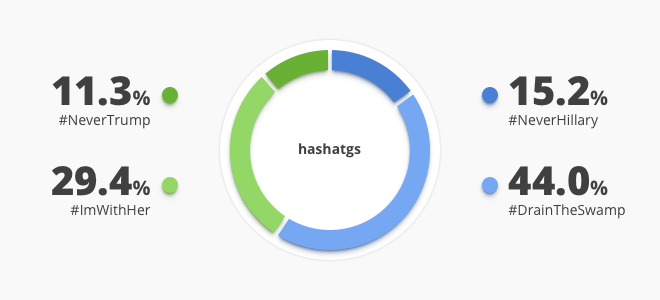 That was it with the stats. Now let's cheer up and look at how many jokes this election has brought! Here are the top Hillaryous tweets that you may or may have not seen. At least we know for sure that the Internet has never stopped being great.