10 marketing experts to follow on Twitter

Twitter is the place for marketing experts. They thrive on Twitter by showing their skills and educating others. There are hundreds of marketers worth following on Twitter, but on this list, I gathered 10 who I find most useful for marketing growth. Check them out!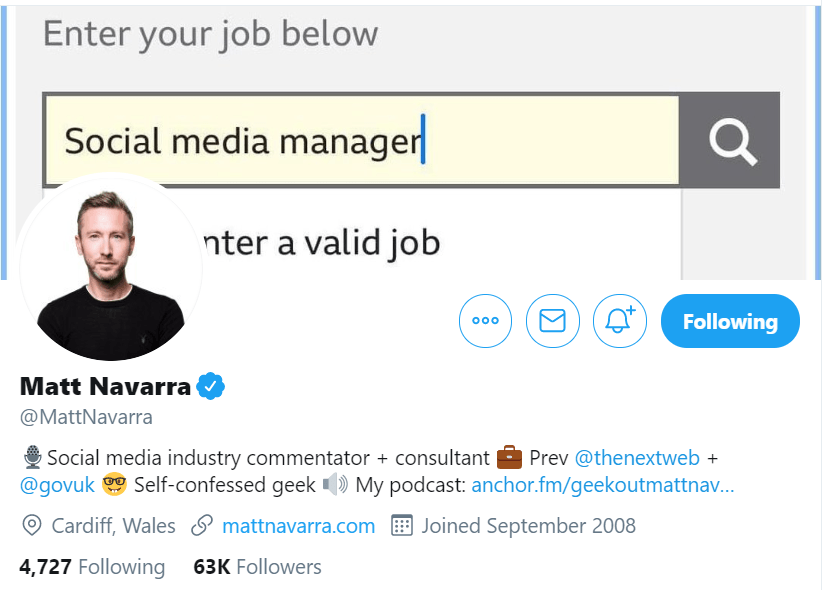 Matt Navarra is the person our social media marketing team follows to discover the latest social media news. Whenever something happens regarding social media platforms, Matt is the first to know and explain the situation. If you read our monthly news digest, you know this person - we quote him a lot.
Twitter is testing a new version of its 'suggested follows' feature

h/t @wfbrother pic.twitter.com/MZwDqrpNVA

— Matt Navarra (@MattNavarra) August 5, 2020
Matt is a consultant and a social media industry commentator who's worked at The Next Web in the past. Now he's doing a podcast with influential social media figures and leads an active Twitter life.
Why follow?
Matt's Twitter is the place to discover all social media news, scandals, and rumors.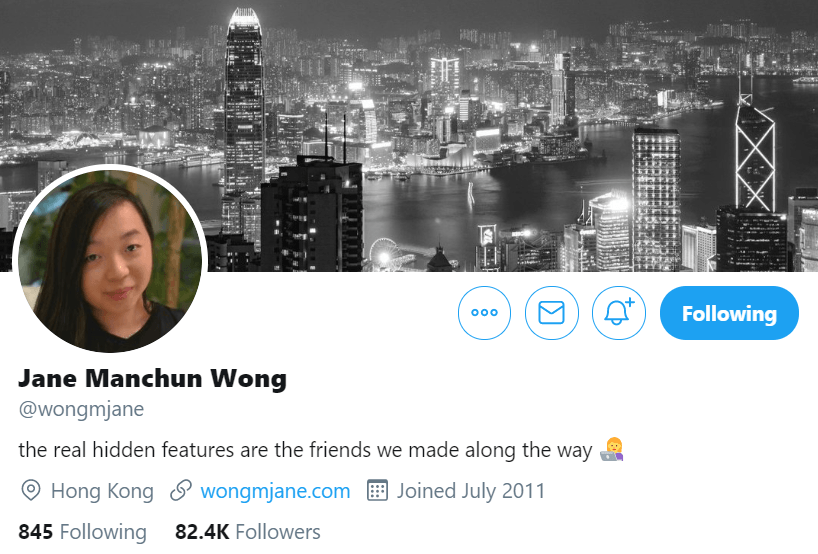 Jane Manchun Wong is another go-to person for discovering what is happening and what will happen with social media platforms, apps, and messengers. She finds all the hidden features, reverse-engineers them, and explains them deeper than anyone else. She's also genuinely funny and speaks her mind about the important social media topics.
This TikTok ban is gonna piss off many teens, especially the underage ones, many of which probably won't vote for Trump this fall

— Jane Manchun Wong (@wongmjane) August 1, 2020
Which one is worse?

— Jane Manchun Wong (@wongmjane) August 1, 2020
Why follow?
To know which features your favorite platforms will have tomorrow and the day after.
Enjoying the post? There's more.
Sign up for our newsletter to get our best content by email.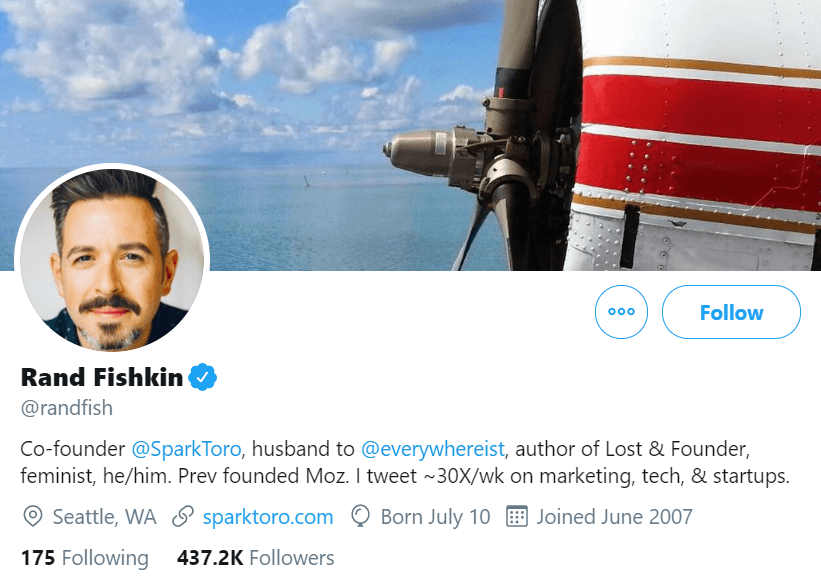 SEO is a huge part of marketing and Rand Fishkin is a huge part of SEO. As you probably know, he's a founder of Moz, an SEO tool. After he recently quit Moz, he founded SparkToro - a tool that focuses on social data analysis and influencer marketing.
Rand's Twitter is helpful for a number of reasons. First, he still talks about SEO and Google updates in a way that's clear, educational, and entertaining. With SEO being one of the most boring niches in the world (a personal opinion that no one asked for) and yet so important for great marketing, it's nice to rely on someone who'll always explain and advise on what to do. Rand Fishkin is that guy.
Apart from that, he's simply an amazing marketer. He's done it all: social media marketing, content marketing, influencer marketing, market research. And he was great at all of it. The opinions and ideas he presents on Twitter are valuable and based on his personal vast experience.
Besides, Rand talks about non-marketing topics that are relevant and important: mental health, equality, networking, working in a startup, etc.
Why follow:
To learn SEO, SMM, content, and influencer marketing from the best.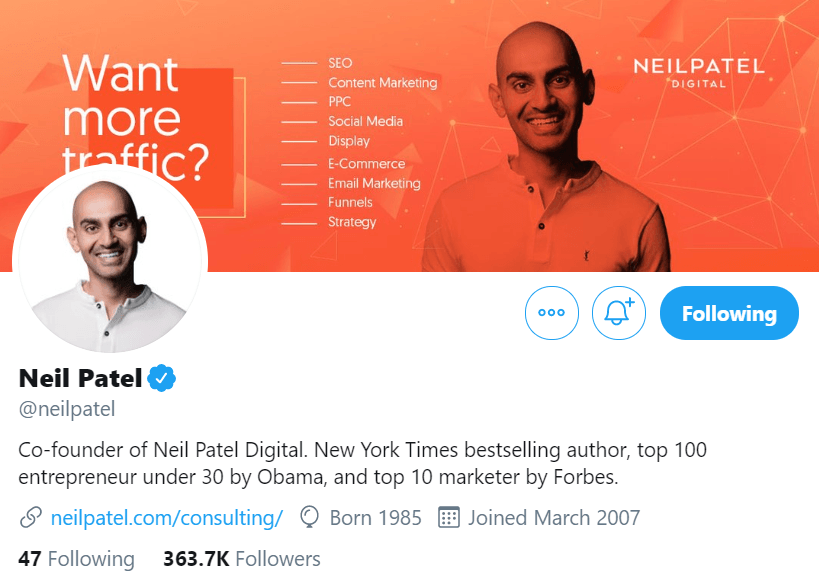 Neil Patel is a famous marketer - ranked top 10 by Forbes and top 10 in our Top 50 Marketing Influencers report. His Twitter is also a chance to learn from the best. The most useful forms of content he posts there are long posts about different marketing tactics and strategies. I have to confess, I read a lot of Neil Patel's articles to form an opinion and write my own blog posts.
No matter what it is you're interested in - SEO, advertising, content, a little bit of everything - Neil Patel's Twitter is a go-to place.
Why follow?
For educational, detailed, super-helpful how-to marketing posts.
Larry Kim is another marketing influencer that got into Awario's Top 50 marketing influencers report. He's also a famous columnist, the CEO of MobileMonkey, and the founder of WordStream. Basically, a very experienced marketer whose opinions matter.
On his Twitter, he often posts images that reflect what's going on in the world of marketing in numbers: which platform, niche, and types of content are on the rise.
?Facebook Shares New Insights into Effective Brand Messaging pic.twitter.com/S6U9OnJ20w

— Larry Kim (@larrykim) August 4, 2020
Also, he often posts listicles of best social media marketing tools, tactics, and ideas. Finally, he posts a lot of inspirational content, and unlike many others', it often makes sense.
Why follow?
To know which tools to use, be constantly aware of different social media marketing statistics, and to get inspired.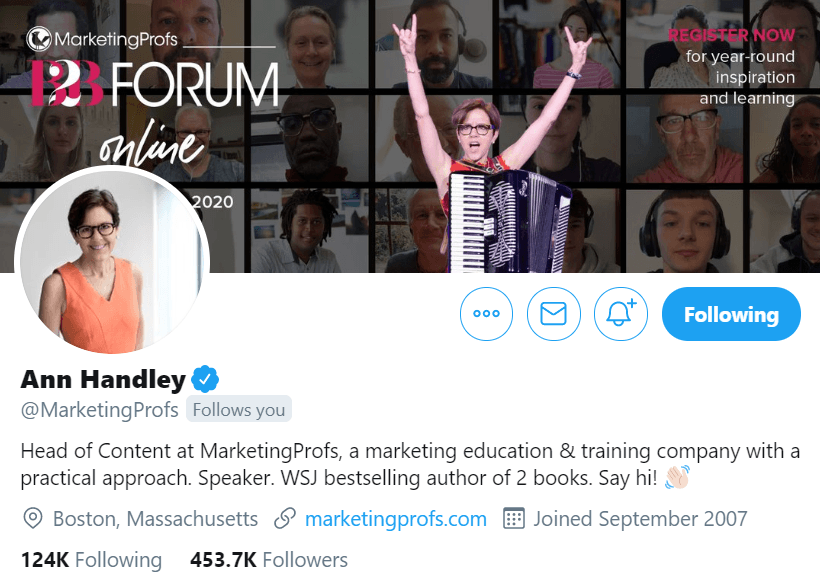 Ann Handley is the head of content at MarketingProfs, which implies that she's great at content marketing and great at teaching. And she is. If your goal is content marketing, if you feel like you can't write even though you have to, or if you want to upgrade your writing to sell more and sell better, Ann Handley's Twitter is for you.
You can substitute almost any marketing tactic for "crisis" in this sentence... and it works x100. Content. Social. Email.

Weird how that works, right? (Or is it?) @Cision #takeoffyourmarketinghat https://t.co/Rsy36MKrcp

— Ann Handley (@MarketingProfs) August 4, 2020
Why follow?
To learn content marketing.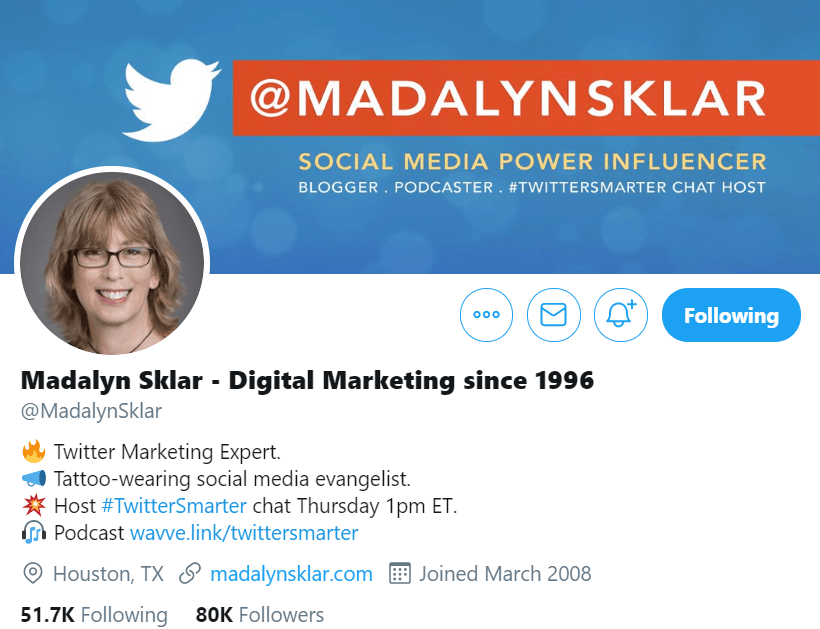 Firstly, Madalyn Sklar is a pioneer in digital marketing. She's been everywhere, she's done everything. Her experience is vast and priceless.
Secondly, Madalyn Sklar focuses on Twitter, so by following her Twitter account you'll know how marketing is done.
On her Twitter, Madalyn gives advice on how to juggle different types of content, build relationships, work with influencers, and so on. She also hosts Twitter chats for curious and active marketing experts.
? New #TwitterTips Article

Cool Things to Do With Twitter Video Content https://t.co/ykWRXN3rZ3

Video is a fantastic way to help you gain exposure, connect with your audience, and potentially generate more shares than usual. #TwitterSmarter pic.twitter.com/J4uISfs7dY

— Madalyn Sklar - Digital Marketing since 1996 (@MadalynSklar) July 30, 2020
Why follow?
To learn how to Twitter.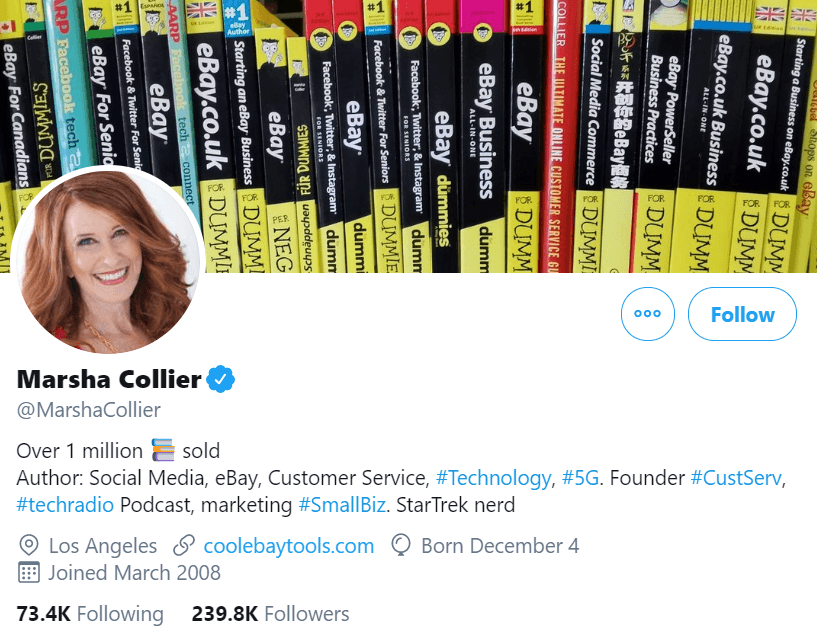 Marsha Collier is an expert in social media commerce and social customer service. She's written a book series on marketing "for dummies" which sold over a million copies.
On her Twitter, she covers how to sell on Twitter and how to perform customer service on Twitter and Facebook so that everyone involved is happy and satisfied. She also keeps an eye on tech innovations and announces them in time. While on Twitter, you can get involved in Marsha's #CustServ chat.
A1 #custserv

Great customer service comes from empathetic brands

— Marsha Collier (@MarshaCollier) August 5, 2020
Why follow?
To become awesome at social media commerce and social customer service, and to stay up-to-date with the latest tech innovations in the meantime.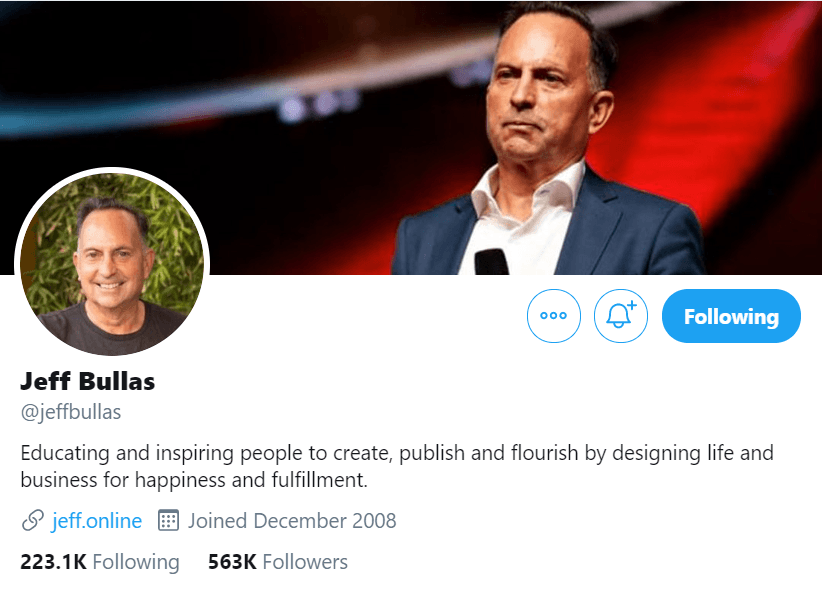 Jeff Bulas does many marketing-related things: he's a blogger, a strategist, a speaker, and he writes books. He knows marketing inside and out, and uses Twitter to publish posts on everything to do with marketing.
How Pagination Affects Your Organic SEO Rankings and Lead Generation Efforts #SEO #pagination https://t.co/endyrH9AvD pic.twitter.com/HM9FrPZT98

— Jeff Bullas (@jeffbullas) August 5, 2020
Why follow?
To become a marketing expert.
Aleh Barysevich, ab80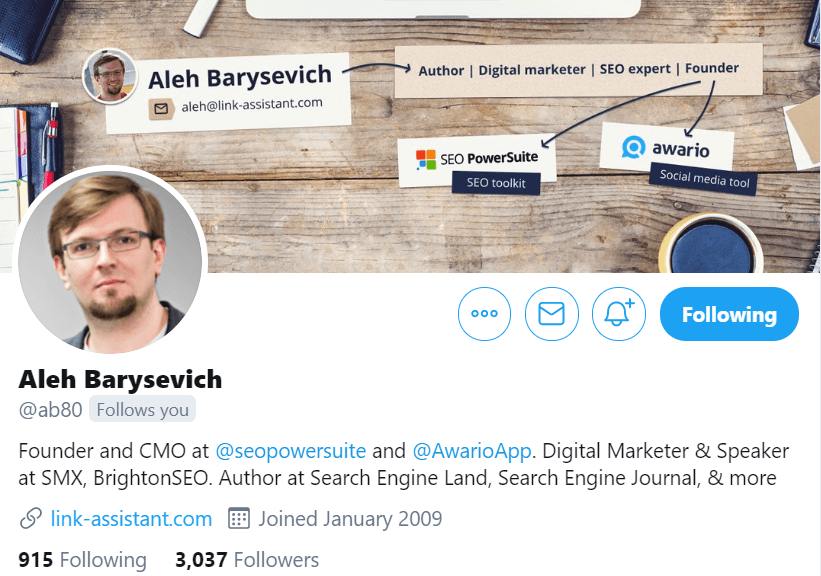 Aleh Barysevich is the founder of a social media monitoring tool Awario (our tool!) and SEO tool SEO Powersuite. While he might be not as famous as the others (yet), his Twitter is a truly useful space for anyone trying to understand social media monitoring and SEO better. He regularly shares educational how-to articles and product updates, talks about Google updates, and advises on best SMM tools.
Some tags are vital for SEO. Others have little or no impact on rankings. In my new post for @sejournal, I've described every type of meta tag you need to know about. https://t.co/AzY4zCkcVJ @sejournal

— Aleh Barysevich (@ab80) July 30, 2020
Why follow?
To understand social listening and SEO.
Over to you...
Did I forget anyone? Let me know who you follow on Twitter to get your daily marketing dose. Share in the comment section!