5 most effective ways to promote your content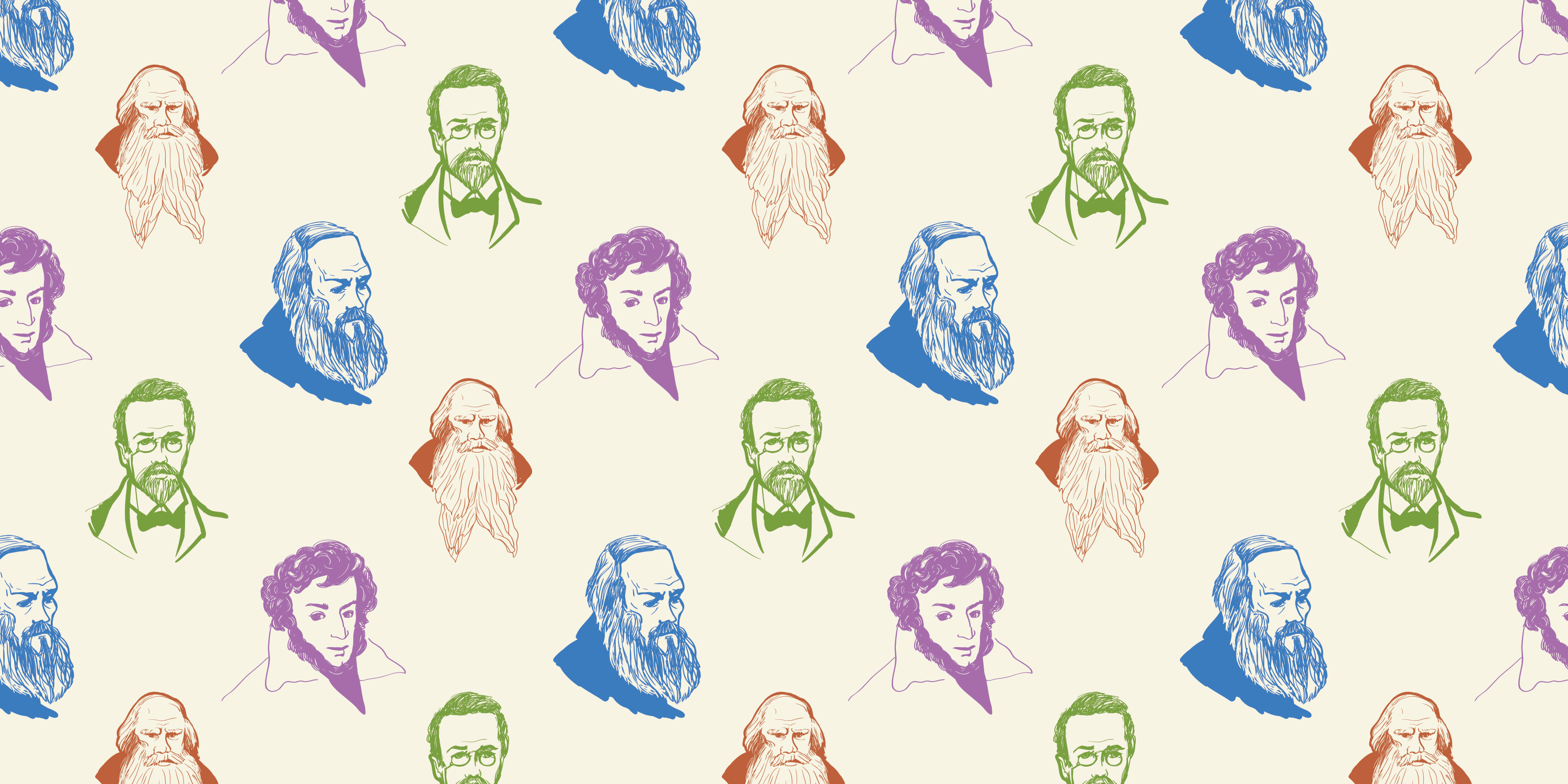 I have to admit something terrible - I hate content promotion. As a blogger, I feel that my job is to write, not create chat rooms on Twitter or whatever these marketers occupy themselves with. This is very typical for bloggers. Everyone who writes truly useful or entertaining content believes they should be discovered by readers. Or maybe even by someone who looks like this: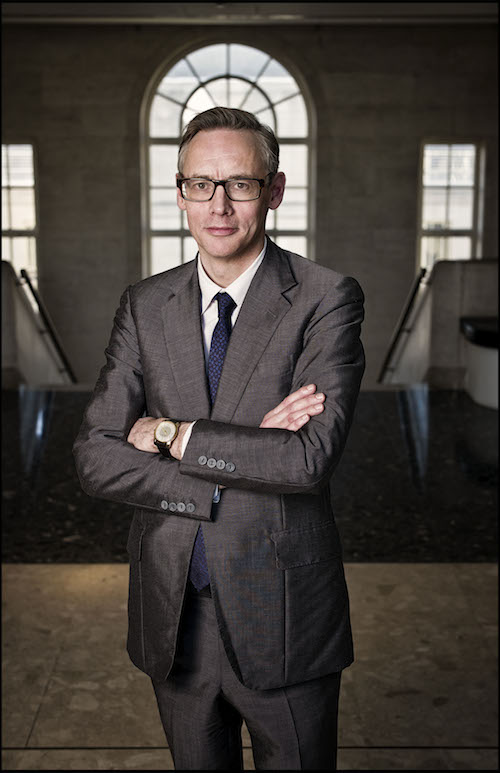 Copyright Sarah Lee 07930392407 - Tom Weldon CEO of Penguin Random House UK, NOT EMBARGOED - NOT SHOT FOR AWARIO
However, this is simply not true. No content gets discovered anymore. Writers, musicians, bloggers, speakers - all have to get out of their way to promote themselves, to build their personal brand, to make connections. If you're wondering whose fault that is, blame the Internet. There is simply too much content out there.
So what does it have to do with you and your company?
No matter how good your content is, even if it makes you cry and laugh and learn something new all at once - this alone won't bring traffic to your website.

No matter how talented your blogger is as a writer, he/she probably doesn't know how to do blog promotion, or even that they have to. It's your responsibility to tell them.
So... What are the best ways to promote your content if it's already amazing?
NOW you're asking the right question. Let's start.
1. Submit to content communities.
This is probably the easiest and truly effective way to make your content known. Content communities are full of people similar to you. They enjoy writing, they want their work to be read, they are interested in similar topics and happily read each other's articles, they understand the idea of reciprocity, so they share strangers' posts to make sure their posts are also shared by strangers. There is another important thing about content communities: social media managers hang out there to find interesting and relevant content to share on the social pages of their brands. It's a great way to get exposure!
Some communities that I can recommend are:
It is easy to sign up and post on all of these communities. For Triberr, you won't even have to submit every new blog post - the community does it for you. While many guides make a point of only submitting your most popular content to these websites, I'd suggest submitting your every blog post. Sometimes the result is utterly unpredictable, and your pretty average and slightly irrelevant article gets loads of views for some unknown reason (yes, that happened to me). However, please make sure that you follow the community's guidelines, which are just that you shouldn't use it solemnly for your own sake. These communities are based on reciprocity, so be a nice person and read others' posts, like, comment, share, and so on.
2. Submit to communities on social networks.
I assume you already share your post on all your social channels, which is good, well done. However, that's not the end of the social media powers. There are also social media communities on a number of channels that just might bring you this traffic you've always wanted. These are:
Facebook Groups
LinkedIn Groups
Google+ Communities
As usual, posting to these communities is not enough - you have to engage with other users to make it work. Besides, beware of Google+ communities - refrain from posting many times to different communities on the same day, or Google will ban you. Google generally likes banning, so make your promotion as innocent as possible. Meaning: no mass posting, no posting without unique description, no multiple links.
3. Invite contributors. And honor them!
Invite influencers (people that are considered to be experts in their niche) to give their opinion on your new piece of content. Let's say, you've written a blog post about something - there is no reason why you can't include one or two quotes on the topic, is there? Yet these couple of sentences will triple your exposure, as your contributors will most likely link to anything they're featured on.
How do you find the influencers in your niche? Well, it's what a social media monitoring tool like Awario is for. It even has a special tab under Project Analytics that is called "Influencers". Type in the keywords of your industry and your brand, and you'll see a list of people that have mentioned your keywords in a hierarchical order based on their number of followers or the traffic to their blog. These are, for example, Awario's main influencers: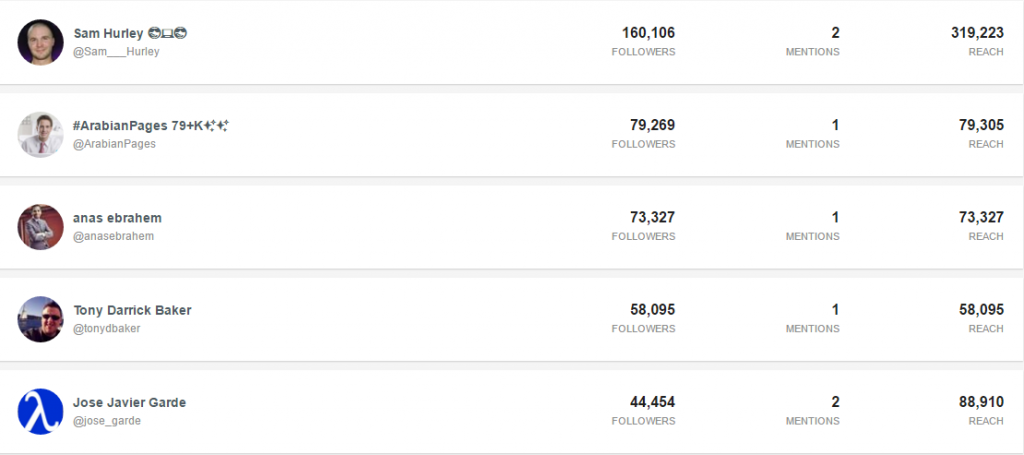 If reaching out to online influencers seems awkward to you, you're misunderstanding the field. Most of them are extremely friendly and eager to help and be featured on your blog - after all, they've built a reputation for themselves by being communicative and active online.
To enhance the exposure even further, always mention your contributors when posting and reposting your content. If for some reason your contributors haven't shared your post on their social channels, it's most likely they have missed it. Email it to them or send a direct message, and ask your influencers to share the post if they wish - there is really no shame in that.
Another way to immensely increase your traffic is by creating a roundup post. While it's not a fresh idea (to say the least), they still bring tons of exposure, considering the question you've asked is interesting. There are two reasons for the effectiveness of the roundup posts: all contributors share it (some even do that multiple times), and people simply love reading everything that provides so much useful information in a couple of pages! The expert roundup blog post I've published in November continues to bring us new readers every day!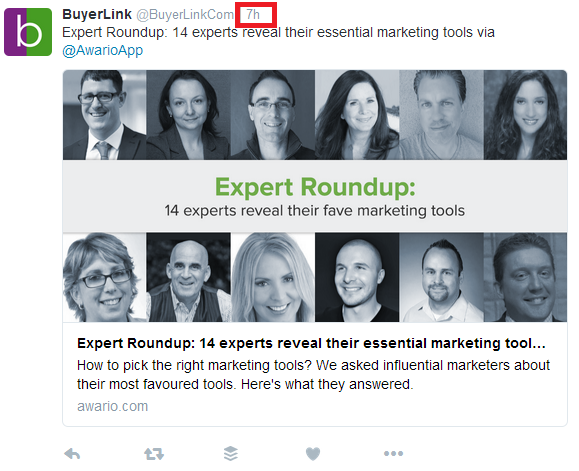 4. Repost multiple times and meta-promote.
It's no secret that most of your social media followers won't see your posts. A life of a tweet is about 5 minutes, then it gets lost in the news feed unless it's liked and shared; the life of a Facebook post is around 15 minutes. As I said, there is too much content online. What does it mean? Firstly, don't be scared to repost your content two or three times before you give up on it (do change the caption or the picture it goes with though). Especially on Twitter. Secondly, meta-promote. If one of your posts got rather popular, repost it in some time with a caption such as "This post is getting so much traffic! Thanks everyone, I'm so glad you're loving the ideas!"
5. Change the form of your content.
If you've got really good content, and we hope you do, because otherwise this article won't help you much, try changing its form. Why? Because people perceive things differently: not everyone enjoys reading 5 pages with so many words and not enough pictures. Social media channels are also made keeping in mind that people perceive things differently, that's why you can't post your how-to whitepaper on YouTube. Besides, changing the form of the content means you don't have to come up with new information for the people, you're still making them see the old and gold one. Take your best posts and make them into:
PowerPoint presentation
video
PDF
podcast
Each will attract an audience that is a bit different, each will increase the traffic.
Conclusion
Hopefully, you've found some useful promotion ideas from this post. Another one, a concluding one, is this: don't just promote your posts whenever you feel like it. You need a structured plan for every piece of your content - only then will it bring its best results! Experiment with some promotion ideas, see which ones work best, and create a structured template. And good luck in getting famous!