6 amazing digital marketing tips for small businesses: an interview with Stephanie Schwab

Article summary
We talked to digital marketing expert Stephanie Schwab to get some tips on small business digital marketing! We talked about what tools you need, what you need to focus on, and what's one thing that can improve your marketing immensely.
Listen to this interview!
Anna: Hi Stephanie! Could you introduce yourself to our readers?
Stephanie: I am a digital marketer who has been working in digital marketing for 20 years already so almost from the very beginning. I got an MBA in traditional marketing and then learned digital by working as a strategy consultant.
Initially, I helped companies that were brick and mortar companies transfer to E-commerce back before the turn of the century. We were trying to get them from stores and warehouses to online and through that, I became a digital marketing expert and have been working in digital marketing ever since.
Anna: Is there a particular area of digital marketing that you focus on?
Stephanie: Yeah! My agency Crackerjack Marketing is a fully digital full-service agency, we do everything online, but we love to do:
content marketing,

social media,

lead generation,

influencer marketing,

and advertising.
We love to see how those things intersect, how they actually feed each other. So we like that full-funnel strategy for primarily consumer brands. Our real love is to work with brands that want to attract women or families to their brands. We really like working on family or women's lifestyle brands.
Sign up for a free Awario trial
See Awario in action with a free 7-day trial. No credit card required.
By signing up I agree to the Terms of Use and Privacy Policy
Anna: Do you know a brand that is killing it in digital marketing or on social media right now? Maybe it's one of the brands you've worked with, it's okay to boast!
Stephanie: Well I'm really inspired these days by what non-traditional brands are doing and how we can apply those principles to traditional consumer brands. I'm talking about the brands that are information products providers, the Michael Hyatts and Amy Porterfields of the world.
They have built these amazing companies with 20-30 employees and very low overhead and are killing it in revenue. Their strategies for getting customers in the door, for building their email lists, for nurturing those customers are amazing. Although they're doing it for information products and online products, I think that there are tremendous lessons to be learned for other brands.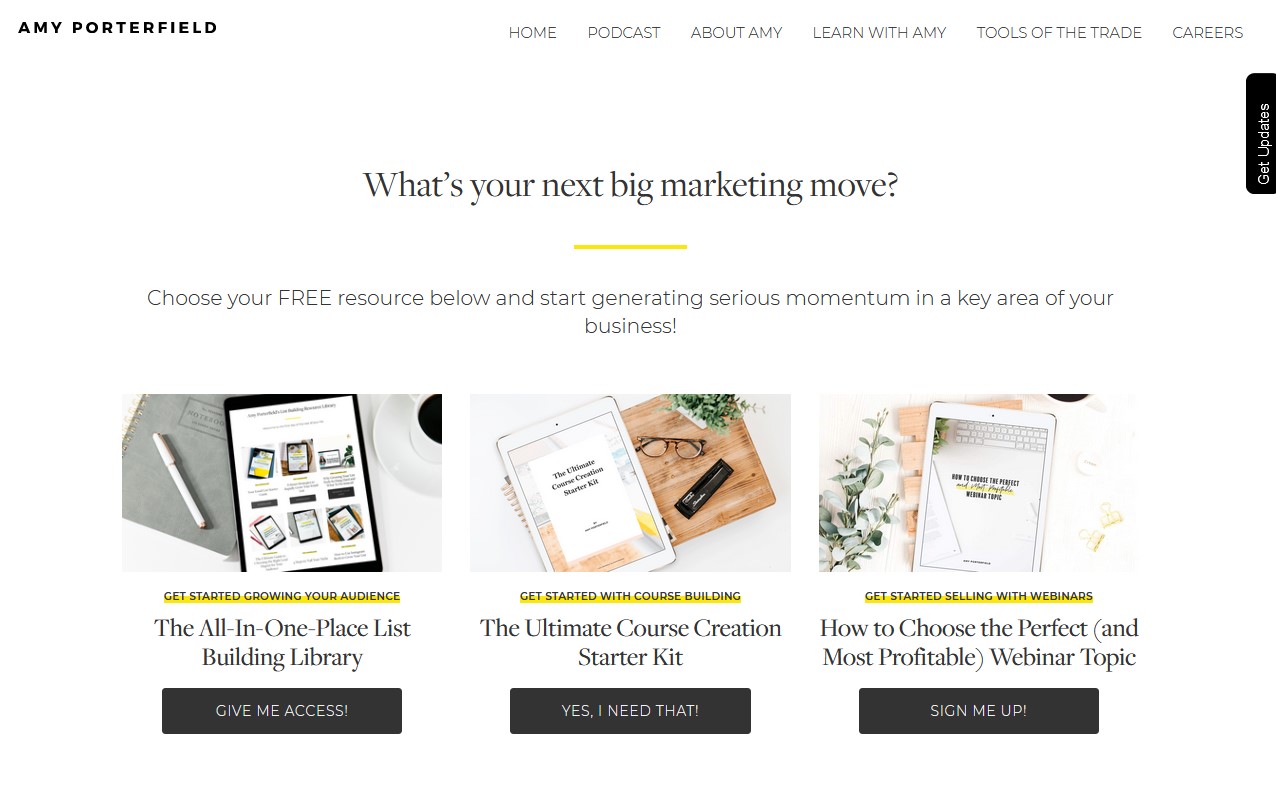 We're applying some of those principles to our clients.
For example, we work with a medical services brand that sells a higher medical treatment program. We use those same principles of driving awareness at the top of the funnel and then bringing people in through content freebies and lead magnets that get them a bit deeper into our realm. Then we use really great email nurturing and follow-ups and then maybe give them something else for free along the way. Down the road, when they need our service, they've already become really big fans of ours because we just nurtured and nurtured and nurtured and we will be top of mind.
Digital marketing tips for small businesses
Anna: What's the main digital marketing struggle for small businesses in 2021?
Stephanie: I think for really small businesses for you know, brick and mortar, local businesses, and small online businesses, focusing on the right channel is the main struggle.
They think "Oh, I'm gonna get on Instagram and it's going to solve all my marketing problems. I'm going to just feed my Instagram and suddenly customers are gonna come flying in the door."
And that is just so not true ever. And so what happens is, somebody gets all excited or they hire somebody to do their Instagram and they spend $1000 a month, which for them is a lot of money. And then they don't get any results and they're like, "Oh forget it, I'm not doing any social media at all"
They don't realize that there's a middle ground. I think the middle ground is that you use social media to help you build an email list, and then you use email marketing to be able to really market to those people and to get them to come back again and again.
Actually, a little quick plug, we're putting out, we have a brand new program to address those audiences. It's called Local Business Builder and we teach email marketing. Our program talks a little bit about social and how to use social, but really talks about email marketing and how to build out your email program to be consistent.
Anna: Is there one principle or a trick that small businesses can incorporate in their marketing routine to improve it?
Stephanie: Yeah, I'm going to give you two things.
One is to make sure your message is crystal clear. And the message is not your business. For example, I have a 400 square foot boutique of great accessories for women, or how many items I have, or where it's located — that's not your message, that's not what is important.
Your message is "I transform your outfit every day". The message is what it is for me, the user.
So you really want to make sure that your messaging is what's in it for the customer. Really clear, really succinct.
It's not about you as a business, it's about what you transform for them. So that's the first thing. Get your messaging clear and make sure that it's clear for your audience.
And the next thing to do is to make sure that this same message is consistent everywhere.
That your Instagram handle says it really clearly, the top of your website says it, that you say it at the bottom of every email. Make sure that everybody knows that that's what you do.
Anna: Since you mentioned it, do you know what small businesses usually neglect in their marketing? What do they forget or don't pay enough attention to?
Stephanie: One thing that I think is directly related to what Awario does is I don't think that they listen to the marketplace.
Sign up for a free Awario trial
See Awario in action with a free 7-day trial. No credit card required.
By signing up I agree to the Terms of Use and Privacy Policy
I don't think that they know what their competitors are doing. You know, they're like the horse with the blinders on and they can only see their own business not tracking competitors on a regular basis.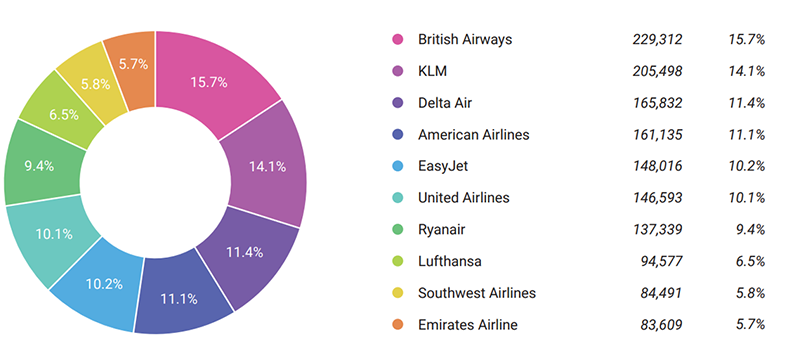 For example, if you own a bakery, it's really important to know what the other bakeries are doing, but also who's in your competitive set as a bakery? It's not just bakeries, it's flower shops, gourmet food shops, it's the caterer next door. Those are also in your competitive set and you need to know what they're doing and it's hard to track that.
That's where you could be using a social listening tool like Awario. Or sign up for some Google Alerts for those names of those businesses if you need to do it quickly and down and dirty. But to have an easy-to-use social listening tool I think is important for a business of any size. And Awario has a free trial, so how can you beat that!
Sign up for a free Awario trial
See Awario in action with a free 7-day trial. No credit card required.
By signing up I agree to the Terms of Use and Privacy Policy
Must-have marketing tools
Anna: Yeah, we do! Since you already mentioned marketing tools, I think in 20 years you probably used a lot of them. Do you have some favorites?
Stephanie: As most marketers do, we cycle through a lot of tools, always looking for the next best thing. I've used dozens or even hundreds of tools, God only knows how many. But right now we use ActiveCampaign for our CRM and email marketing and campaign management.
We run our educational programs through LearnDash on WordPress. If anybody's doing an information product or selling courses or coaches, LearnDash is a great way to deliver content online.
We use CoSchedule for almost all of our social media scheduling. Except we add on Later for Instagram because it's better. Yeah, it's a little bit of a combo.
We do use Loomly for one of our clients and that's actually a really good product. And then one of our clients is on Sprinklr, so if the client brings us the tool that's usually what we use.
We use Mailchimp for a couple of clients, it's great for small business email marketing.
Social listening for small businesses
Anna: I know that you once helped to build a social listening tool and it sounds fascinating! Could you tell me more about that?
Enjoying the post? There's more.
Sign up for our newsletter to get our best content by email.
Stephanie: So about 16, 17 years ago I was a part of the team at Converseon, a New York social media agency. It started out as a social media agency and then we realized there was a need for a social listening tool in the marketplace.
At the time there weren't a lot of people in the industry, we were one of the first, so we were able to listen to conversations from over the web.
As for the platforms, at the time there were a lot of forums and news groups and Twitter originally and then Facebook eventually. We were able to pull back all sorts of stuff and blogging was way more popular than. We pulled back mentions from across the web and coded them for sentiment relative for each client, the values or importance for them. It was really hard to be a pioneer.
Anna: And you had to explain this new concept to everyone!
Stephanie: Well, eventually the value became pretty clear. We did a lot of free reports. We offered a free monthly report so that they could see the data and then it was an easy sell after that.
We became a social listening partner for other social media agencies, the big ones. We had a team all over the world helping us create the content and write the reports, pull back the data, analyze the data.The company eventually developed an Ai assisted social listening platform called ConverseonAI.
Anna: What are the social listening use-cases that will be especially relevant for small businesses?
Stephanie: So, social listening is one of the things that I teach. And I always say that a good social listening platform will enable you to do so many different things, not just the competitive analysis, which is really important and fundamental, but to research what's resonating in your marketplace and develop your content from that.
Content creation is definitely one of those things that you can improve with social listening. If you're constantly scanning the marketplace and your boss comes to you and says "Hey, what's hot? What's going on?" You will know what's hot and what's going on if you're listening to the marketplace.
It's an easy way to do that as well. Instead of reading thousands of things every day, it comes to you in a push or a pull form every day. So the content trends, competitive analysis, your own Share of Voice is really important.
Share of Voice is the metric that shows where you are in the competitive set. Are you trending ahead, below, above, where are you compared to your competitors? So to listen, not only to your brands mentions and your buzz, but maybe to three or four competitors in your field would be helpful.
Anna: Since you already mentioned things like Share of Voice and sentiment analysis, do you have favourite social listening features?
Stephanie: Yes! Something I haven't mentioned yet, that's another use is influencer marketing. When you're seeing lots of people getting engaged or even a few people getting engaged in a conversation, it's important to understand who is influential.
You can quickly understand who's big in that conversation, you know, the biggest number of followers or most active in the conversation. And that helps you understand who you might use as a marketing partner. So it's an underappreciated social listening feature.
Anna: And you don't have to invest in another tool that does influencer research. You can use social listening for so many things!
Do you have any tips on how to choose the right social listening tool?
Stephanie: To be honest I think they're starting to get similar. It used to be that there was a big big difference because something could only do some things and had limited features. 10 years ago, it was a totally different landscape.
Since then, a lot of things have been standardized. So I would look for tools that have really great reporting features. You want to look for ease of use, good charts and graphs that you don't have to work to create.
Customizable searches are important as well, so you can take out terms, which is important. Especially if your brand name is more of a common word, if your brand name is, let's say, Forest, you need to say Forest minus "trees" in your search to be able to get the right data.
Anna: Thank you for all the great tips! If people read this interview and want to find you, where can they find you online?
Stephanie: So Crackerjack Marketing is my main website.
You can find me on Twitter @StephanieS and Instagram as well. And Local Business Builder is launching in August and so you can drop me an email if you're interested in that. It's stephanie@crackerjackmarketing.com.