Top Digital Marketing Trends for 2024 and How to Implement Them

Article summary
This article covers the 2024 marketing trends based on the current technological and societal developments. We explain how to incorporate them into your marketing strategy for the next year.
13 minute read
Every December marketers are put into a reflexive mood – since this is the time we finalize the end-of-the-year reports, evaluate our marketing strategy, and plan the moves for the next year.
Predicting marketing trends is a big part of this planning. However, unlike fortune-telling through horoscopes and cards, marketing trends for 2024 can easily be discovered by looking at the past and present.
The truth is, marketing trends don't appear out of nowhere – they are rooted in the technological and social development that happening right now. That's why we can pinpoint 2024 digital marketing trends by looking at what moves marketers, brands, and tech companies are making today.
The definition of what we consider "marketing" is constantly changing and becoming broader. Both the customers' needs and technology are developing rapidly and therefore brands need to catch up.
However, it's not easy to keep an eye on all the new ideas and technologies on top of your usual workload. This article will help you skip hours of research and analysis and go straight to the 2024 marketing trends that will have the biggest influence on the industry. And if you're looking for new opportunities - check out available digital marketing jobs.
2024 will see the mix of familiar marketing tactics taken in a different direction and completely new and fresh ideas becoming mainstream. Let's focus on the 10 marketing trends that will define the next year and how to utilize them in your own way.
1. AR is the key to customer satisfaction
Augmented reality has completely changed the way people shop. Even those reluctant to shop online can now "try on" pieces and experience them almost as if they were in the store.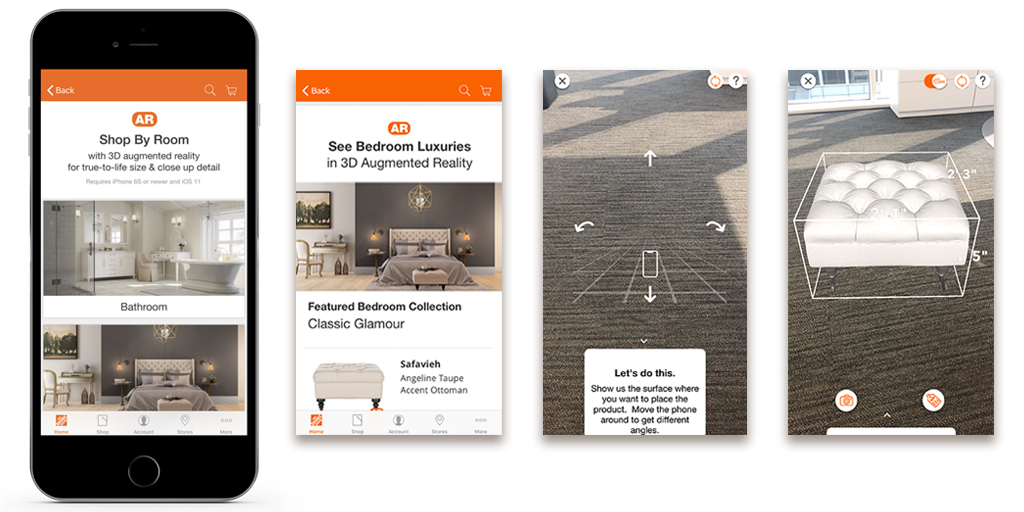 AR is bound to become an industry standard for shopping: nearly one-third of US internet users used their mobile devices to make a purchase weekly. This number is only growing, and the combination of a device with a camera and the accessibility of online shopping clearly spell out AR-assisted commerce.
However, retail is not the only way to apply AR for customer satisfaction. Integrating AR into your marketing campaigns can make them more effective and memorable. For example, Netflix used AR technologies to promote season 4 of Stranger Things. They set up in-person locations all around the world at festivals and malls, where fans could play games with AR features that made them feel like they are in the Stranger Things world.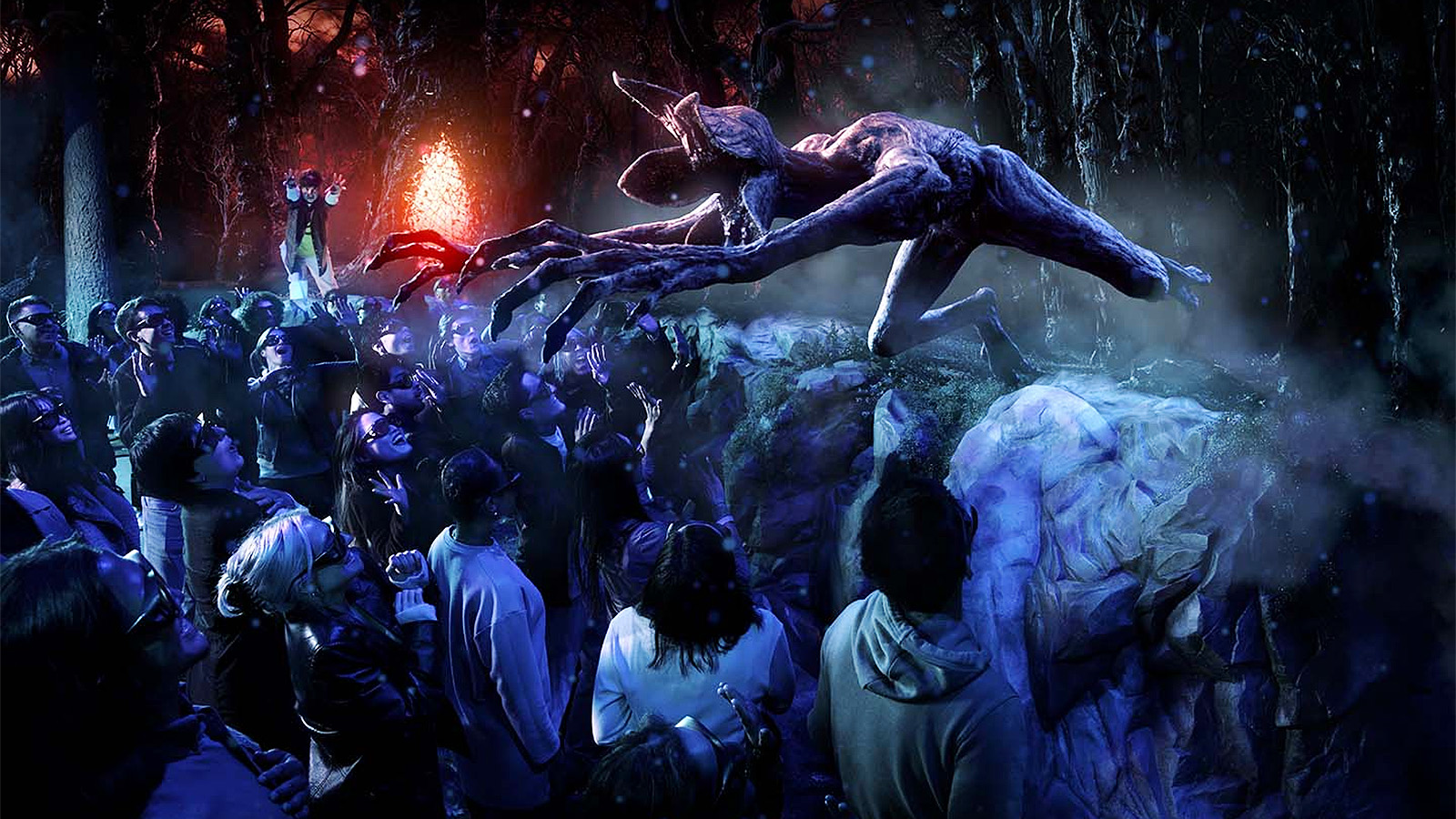 The event created large lines and a lot of buzz on social media which helped to recruit new fans. The installations are still active in several cities around the world which showcases how popular they really are.
There are many many ways to add AR experiences to your marketing that are available to both big corporations and small brands. While not every company can set up something like Stranger Things Experience, almost anyone can design an Instagram or a TikTok filter that your followers can have fun with.
How can brands use it?
If you have an eCommerce platform, try adding AR capabilities at least to some parts of the customer's journey. Maybe it takes too many resources to do for all your products, so you can focus on the luxury staff first.
Try AR in your marketing campaigns by creating social media filters. Obviously, some industries will see more value in these campaigns than others, but I could easily see some quirky TikTok filter created by a car brand or a bank going viral.
Finally, if your business has any brick-and-mortar locations, think about connecting customers' online and offline experiences through AR technologies.
Meet your personal social listening assistant.
Try fully automated, 24/7 brand monitoring with Awario for free.
By signing up I agree to the Terms of Use and Privacy Policy
2. AI technology everywhere
As marketers get access to more data gathered online, AI becomes a more prominent part of our work. This year AI became especially relevant in content creation - we saw a blow-up in the popularity of image and text generators on social media.
The marketing industry is bound to change as these technologies take up more and more space. For example, startup Omneky uses AI to develop social media ads. The company claims to produce thousands of ads in a couple of minutes.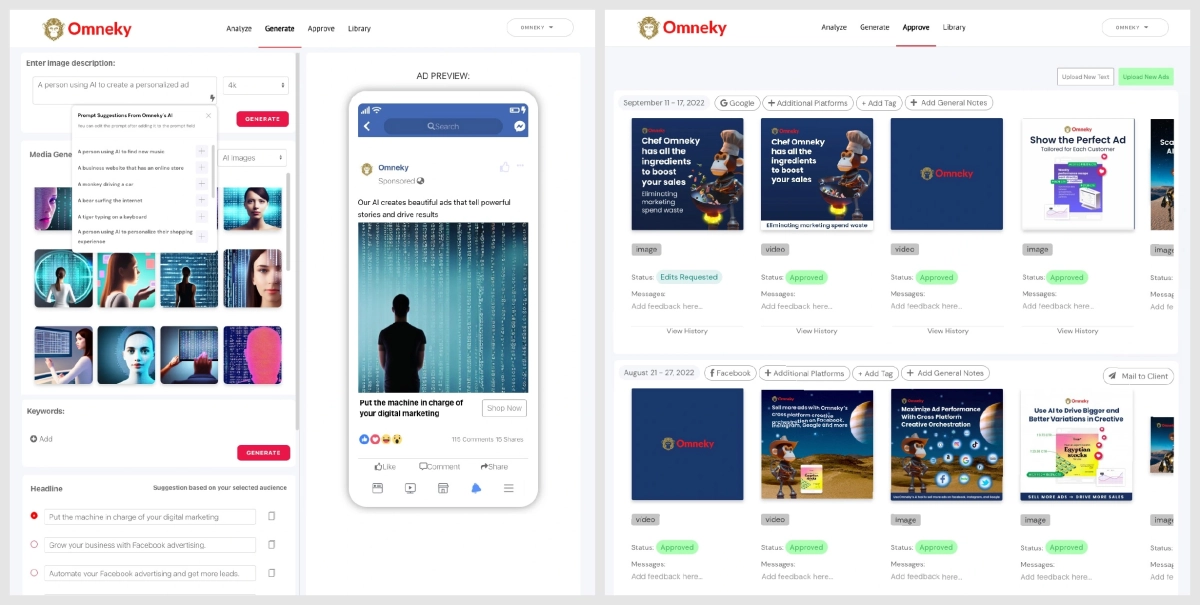 Along with content creation, AI can be used to analyze data and make predictions.
It can help process tons of data and act based on it without having to spend our time on filtering, analysis, planning, and optimizing the strategy. For example, Awario's Insights analyze social listening data to highlight the most important trends and points of conversations so that you can use them in your strategy.
Another exciting way to implement AI is conversational marketing. This is sometimes perceived narrowly as chatbots. They can be useful in certain cases but have not proved popular with end-users because generally, the AI is not intelligent enough and often makes mistakes. The customer care provided by humans remains more practical in practice. However, the growth of conversational marketing and sales (or revenue acceleration) platforms such as Drift, Intercom, and Lyft looks set to continue.
AI-supported conversational marketing can be better realized through prompts and polls - the conversations that don't really require a human to engage.
How can brands use it?
Figure out where your brand can benefit from AI and machine learning technologies: data analysis, email marketing, conversation marketing, etc. Once you've done that, look for a tool to incorporate into your existing marketing strategy.
I'm a big proponent of AI-assisted social listening since it lets you to see the most important aspects of online conversations right away. You can try Awario's Insights feature by signing up for a free trial.
3. Unpolished content is the way to go
For a very long time, marketing was about carefully thought-out, planned, and well-produced content. This was especially noticeable with the rise of video content: many brands invested in video production teams and started to put out TV-worthy clips on their social media.
Even the ephemeral content, stories, and Snaps (remember those?) required to be well-lit, edited, and polished. Of course, that forced more and more brands to spend more resources on fewer content pieces.
Fortunately, the situation has been slowly changing, introducing more diverse content trends. The sudden popularity of short-form video showed two things:
You can create beautiful video content with just your phone
Users connect to videos that look self-made and show personality instead of "brand vision"
Many brands now just let their social media managers turn on the phone and record something on the fly, without carefully planning out every word they say. And it works!
Small brands also benefit from this trend since they know can show all the behind-the-scenes and let the audience connect with the founder. Oftentimes small businesses are represented by the founder in this kind of person-first content strategy.
Of course, unpolished content doesn't equal bad-quality content. It still needs to be created with the understanding of your audience, bring some entertainment or value to your followers, and be visually appealing. The great news is that you don't need a whole team to do that anymore.
Even B2B brands are doing it! For example, take a look at Mailchimp's TikTok. They use viral trends to create videos that took minutes to make and thrive with that.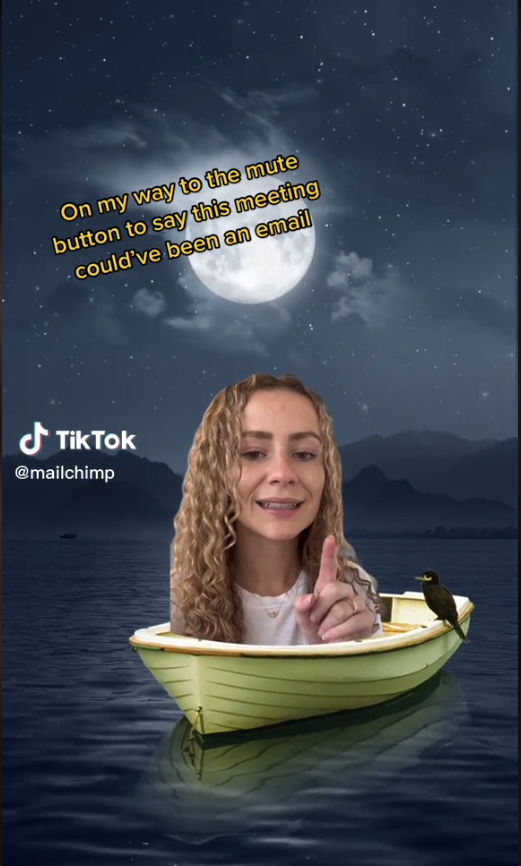 Note how they post both well-produced and spur-of-the-moment content on their TikTok profile - you don't have to choose. You can invest resources in a few pieces that you set high goals for while making scrappy content interim.
How can brands use it?
Here are some tips on how to incorporate the trend:
Get on TikTok - it's truly an amazing platform both for researching current content trends and boosting brand awareness
Keep an eye on viral memes - they are a source of inspiration for scrappy content
Find a charming personality - can be a literal person or a mascot as in Duolingo's case
4. Sustainability and ethical brands conquer the market
Social issues have played an increasingly important role in social media for years. This relevance will increase even further in 2024.
Nearly 40% of consumers would boycott a company for not being eco-conscious. Gen Z and millennials are most willing to boycott, at 58% and 50%, respectively. On the opposite, ethical brands are steadily growing. For example, the sustainable fashion industry is expected to be worth $10.1 billion by 2025. Right now it's valued at $6 billion.
What does that mean specifically for you and your company? Don't just focus on dull advertising on social media. It is just as crucial that you position yourself publicly on issues, especially sustainability, diversity, social justice, or mental health. Especially if you're targeting a younger audience. 72% of Gen Z said they would consider brands' political leanings before making a purchase.
Take a look at one of the Instagram bio of the most successful sustainable clothing brands, Reformation. They approach their eco-friendly production with humour at the same time highlighting their stance.

Your customers want to feel that you live the values ​​that you stand for. These must be firmly anchored in your company. Using customer and social listening research, you can find out which topics your community is interested in and feels passionate about.
Sign up for a free Awario trial
See Awario in action with a free 7-day trial. No credit card required.
By signing up I agree to the Terms of Use and Privacy Policy
How can brands use it?
Make sure you know your audience and what they care about. Your position must correspond to their values and lives, otherwise, you're just making a completely irrelevant point (the best-case scenario) or are actively going against them.
Use social listening to analyze your audience and monitor sentiment around certain social issues. This process will give you enough insights to build a socially responsible marketing strategy that won't lead to a reputation crisis.
5. Inclusive marketing is good marketing
Speaking about ethical brands, the marketing you do needs to be inclusive as well. That means representation for different people in your campaigns and maybe even changing your products to fit a wider audience.
For example, Parade made news in 2022 by introducing gender-expansive underwear that fits anyone. The new line earned them hundreds of media mentions and millions of social media interactions.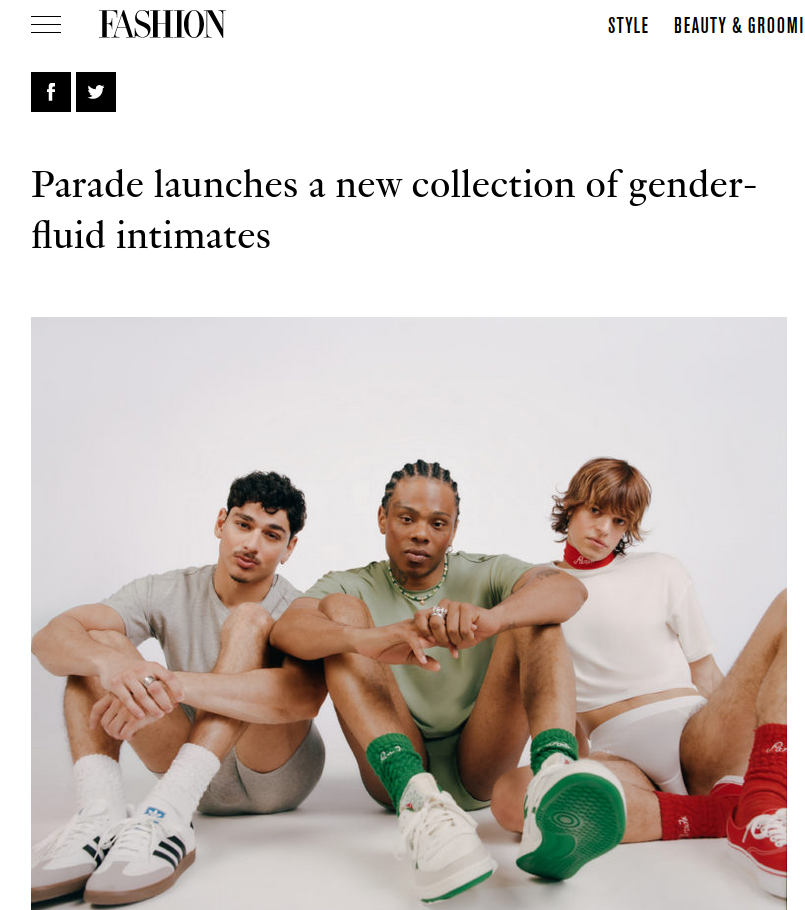 Nielsen found that 59% of Black viewers are more likely to buy from brands that feature someone from their identity group in advertisements. I assume that many other groups that are not often represented in ad campaigns feel the same way.
In 2022 large advertising companies such as Diageo and Domino's advertising their campaigns and took steps to make them more inclusive of different identities. The more brands turn to inclusive marketing, the more those who don't will stand out as lagging behind.
How can brands use it?
Review your media assets, influencers you work with, and your campaigns: do they truly represent your customers? If you're not sure about the answer it's time to run audience research, otherwise, take some effort to make your marketing strategy more inclusive.
Seek out new creators and models, hire consultants from marginalized communities, and don't be afraid of change. Or you'll be stuck in the past.
6. Privacy for users and challenge for brands
More and more tech giants eliminate customer tracking and analysis capabilities. Last year, Google announced its decision to end cookie tracking and in 2024 they are planning to finally phase out third-party cookies on Chrome browsers.
The change will make effective ad targeting considerably more difficult, especially considering that Chrome is the most popular browser on desktop and mobile. That means that you won't be able to access data tracked by cookies for most of your site visitors.
Digital marketing strategists will have to start planning how they're going to adjust their model in 2024. According to GetApp's survey of marketers and their opinions on the fate of cookies, 41% of marketers believe their biggest challenge will be their inability to track the right data.
The way we used to advertise, analyze, and plan marketing campaigns will change significantly. Marketers will have to find new ways to understand their audience and find them without intermediaries such as Google and Facebook.
This means that the role of "ethically sourced" data will grow in the next few years. By ethically sourced I mean the data that is already in the public domain (like the one gathered by social listening tools) or the data that is given voluntarily through polls, interviews, and so on.
How can brands use it?
Invest in market research and find non-invasive ways to get marketing insights.
I already mentioned social listening as one of the ways to gather and analyze publicly available data. It's able to examine your brand, audience, or competitors online, and give you tons of marketing insights to plan your strategy.
Another way to tackle limitations from tech giants is by diversifying your marketing channels. As of now, many marketers rely on Google and Meta to reach their customers - perhaps now is the time to explore new channels, such as email marketing.
7. New types of influencers: content creators and VR influencers
For several years now there has been an increased focus on influencer marketing as organic opportunities for content distribution via search and social media have declined. In 2022, the influencer marketing industry is valued at $16.4 billion. This is an 18.8% annual increase from the $13.8 billion at which the industry was valued in 2021.
Influencer marketing offers the potential of increased audience engagement and the power of endorsements and recommendations which we know are one of the main reasons for purchase.
As we see it, the influencer industry is becoming more and more separated. Brandwatch even offers to make a distinction between influencers and content creators in their own trends report. They suggest that large influencers with millions of followers and content creators with smaller following numbers could be separated into two groups since their rates and work processes are slightly different.
We at Awario have been praising the power of a micro-influencer for a long time. In 2024, the targeted collaboration with someone that has less than 100,000 subscribers can bring you more value than an Instagram post from an account with 2 million followers.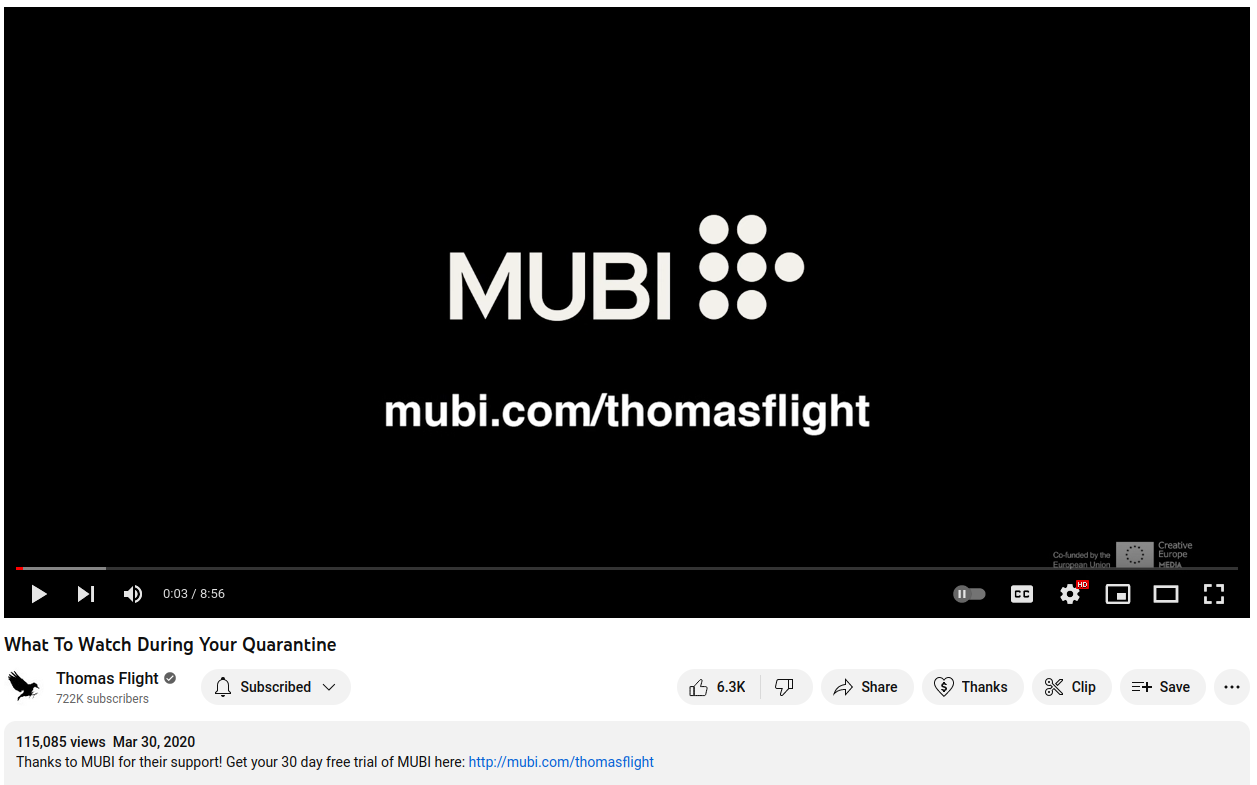 In addition to that, some brands refuse to hire any influencers and instead create their own. With new technology, we can create VR influencers and they are becoming increasingly popular. According to Territory Influence, in 2022, 35% of American consumers purchased a product or service promoted by virtual influencers.
For example, Ana, a VR influencer created by the South Korean company Krafton has gathered 16 thousand followers on Instagram and 28 thousand subscribers on YouTube since August 2022.
Prada used a virtual influencer in the relaunch of their Candy campaign. They shared visuals and videos of her wearing Prada clothes and promoting the brand. Noticeably, the VR aspect was tied with the campaign's message, the slogan being "Rethink reality".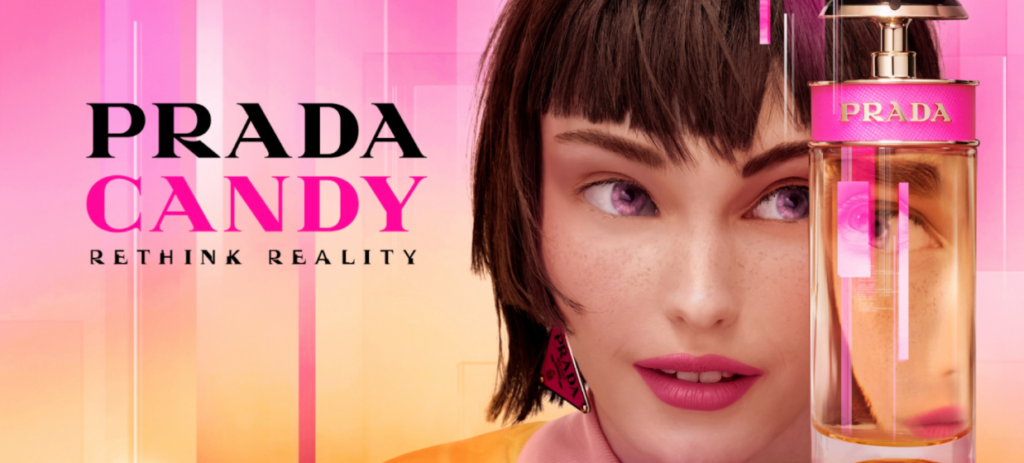 How can brands use it?
Start treating influencers as a part of your brand as an opposite to a hired collaborator. The current influencer marketing trends prove that you need to establish long-term relationships with influencers and turn them into brand advocates. The era of changing influencers from campaign to campaign is gone, now you want them to stay with you for a long time.
Another trend that is conquering the industry is micro-influencers. And while it can be hard to find small influencers who fit your brand image, there are plenty of tools to help you!
For example, Awario allows you to search for influencers in any industry and filter them by their reach - so you're easily able to find content creators with a small but loyal audience.
And if you fail to find the perfect content creator for your campaign, try designing one yourself! Current technologies allow you to create a life-like brand ambassador or choose from existing virtual influencers.
Good marketing luck in 2024!
Predicting 2024 marketing trends is easy when you know where to look. Keep an eye on the industry around you and that way you'll be able to spot the trends before everyone is using them.
And remember - marketing is always evolving and you need to evolve with it!
Enjoying the post? There's more.
Sign up for our newsletter to get our best content by email.