How to find Instagram influencers [w/ free and paid tools]

Listen to this blog post!
How to find creators for your influencer marketing campaign:
Article summary
Influencer marketing can make your product reliable and appealing when nobody knows you. Instagram influencers are powerful enough to make it rocket. Here's how to choose the strategy and find trendsetters which are right for you.
30 minutes read
Influencer marketing is one of the hottest, most discussed, and most effective forms of social media marketing for businesses.
Here's why we decided to focus on Instagram:
According to the Pew Research Center, Instagram is used by 40% of adults, whereas 71% of 18- to 29-year-olds use the platform keeping its popularity above Snapchat.

So far Instagram takes the 4th row in the most-used social platforms rating giving way to Facebook, Youtube, and WhatsApp, according to Hootsuite.

Since 2017 the figures spent on this kind of marketing have grown up to $2.3 billion by the end of 2020 and are expected to keep rising, as reported by MediaKix.
The only real rivals on the horizon for the top Instagram influencers are the rising TikTok creators. But it's still some time before they could top the all-time favorite platform that has advertising and marketing at its core. Additionally, an influencer campaign on Instagram is much easier to track than on TikTok.
Yes, you heard right. If you consider Instagram to be, first and foremost, your free personal photo album, it's all good. However, you can't ignore the constant rise of ads and the ridiculously high number of people who make money, get famous, and spread the word about brands on the platform. And this isn't by chance: Facebook is all about monetization, and them buying Instagram with its tools meant the platform is here to make money.
The good news? Instagram isn't only making money for Meta. It can do it for you. In this post, we'll discuss why this type of marketing is successful, what kind of influencers are out there, how to do the outreach for your niche, and answer the most important question of all: how to search Instagram influencers with free and not always free tools.
Let's get started.
Sign up for a free Awario trial
See Awario in action with a free 7-day trial. No credit card required.
By signing up I agree to the Terms of Use and Privacy Policy
What is influencer marketing?
Yes, you probably already know what it is, but I have to share this free knowledge with the ones who don't, no need to waste your time on Google search.
Influencer marketing means finding influencers in your niche, running influencer analysis, and using their reach to promote your brand. Celebrities are the classic influencers - we all know that they make as much on advertising as they do by acting or singing or playing soccer. However, it's social media that has made marketing through influencers affordable to anyone, as tons of people have become "online famous" since subscription-free social media tools and platforms like Instagram entered our lives.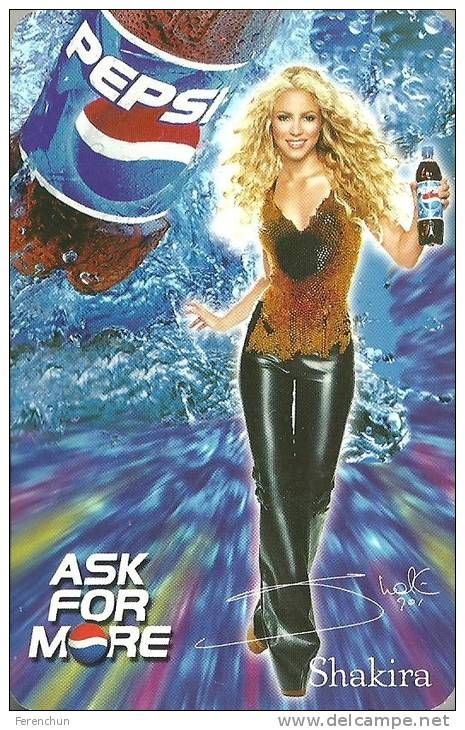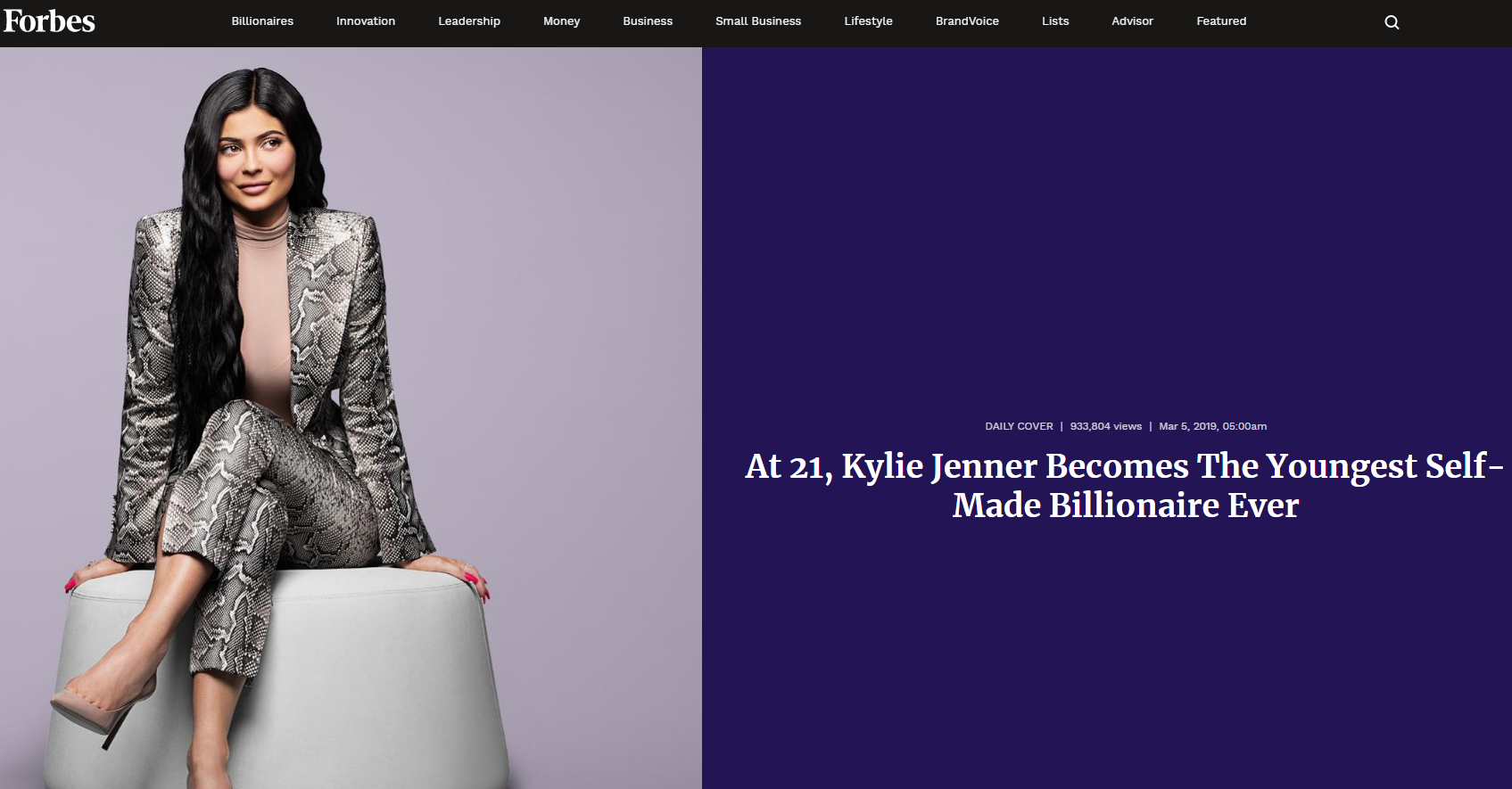 Still, even on social media, there are different kinds of influencers. Let's dig deeper to find out who they are and learn how to do analysis to search and choose those who can become the voice of your brand.
How to find Instagram influencers?
According to Econsultancy, 72% of brands, that are satisfied with influencer marketing impact on Instagram and use these strategies frequently, are convinced that finding a creator whom you can truly bond with or who meets your purpose and values, makes sure you find the right representation in this person, means more than the number of followers he or she can address. The marketing industry constantly needs to search influencers and find the right ones. The key to doing that is running proper research.
There are several influencer marketing tools to find influencers on Instagram, and each can be truly called an influencer marketing platform. As you would expect, some of these tools are free, some are freemium tools, and some are paid marketing tools. Here is our brief guide through the best discovery tools in no particular order.
The tool
Features
Platforms
Pricing per month
Free trial or plan
Awario
Filters by reach and target audience, sentiment analysis, lead generation
Twitter, YouTube, Instagram, Facebook
$29 - $399
Free trial
Klear
AI integration, campaign management, audience analysis
Instagram, YouTube, TikTok
On request
Free tools available
Heepsy
Filters, content analysis, customizable lists
Instagram, YouTube, TikTok, Twitch
$39 - $269
Free trial
HypeAuditor
Authenticity analysis, recruitment tools
Instagram, YouTube, TikTok, Twitch, Twitter
On request
Free plan
Ninja Outreach
Outreach management, built-in CRM, filters
Instagram, YouTube
$155 - $849
Free trial
Promoty
Influencer management, brand affinity analytics, credibility score
Instagram, YouTube, TikTok
$87 - $223
Free trial
Upfluence
Passive recruiting tools, influencer search combined with its own database, Influencer Relationships management
Instagram, YouTube, TikTok, Twitch, Pinterest
On request
Free trial
Affable.ai
Conversational AI can gather input from text and images, target audience analysis, outreach facilitation
Instagram, YouTube, TikTok, Facebook, Twitter
On request
Free trial
Storyclash
Advanced filters, media value analytics, "hidden gems" influencer analysis feature
Instagram, YouTube, TikTok, Facebook
$857 - ???
Free tools
Influence.co
Ability to create campaign briefs for influencers to pick up, campaign management
$600
Free plan
Awario can be added to the list of platforms and is regarded as a solution quite simple in use but comprehensive in what it can offer regarding analytics. To begin your influencer search, create an Alert and enter a few Keywords in accordance with which the topic you are interested in will be monitored, remember to fill in some Excluded keywords to make sure you will track only the subject you need.
In Advanced alert settings feel free to indicate Language of your future results, Locations, Sources, and Date range, which is important in case you want to find recent conversations featuring the topic of your interest.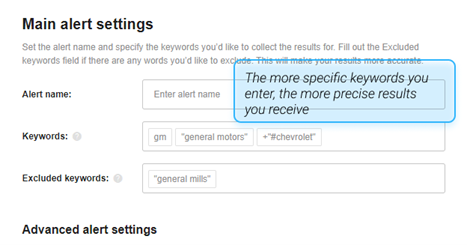 This influencer search tool also allows you to switch to Boolean search: this type of search is indispensable for those who are prepared for extremely precise monitoring, know which keywords and hashtags should be included, which ones – excluded and in which conditions, creating complicated and strict algorithm using Boolean search syntax and operators.
Don't hesitate to try, there will be all the needed prompts given to you. Just unroll the Formatting help and follow the brief instructions. The more specific query you create, the better your Instagram influencer search will go. For example, you can search accounts by a specific brand they mentioned in a specific location.
As soon as your Alert is created, the system begins to aggregate Mentions, thus keeping you aware of who talks about your subject and where, and how actually hot among users the topic is.
The Dashboard opens detailed view of your topic Mentions. Here you will see their total number, the Reach, i.e. how many people could see these mentions, the Sentiment graph dividing these mentions into Positive and Negative ones, Author Gender and Age, evaluate the subject's popularity thanks to ranking by Top mentions and Top influencers, a responsive map with mouseovers showing the percentage of mentioning distribution around the world in the Countries section of the Dashboard, Topic cloud, revealing other popular mentions which frequently accompany the topic you search, and more.
Clicking the name of your Alert will bring you to the Feed which provide you with flexible filters: sort mentions by dates, group them by conversations, filter the Time period, Reach to look through the influencers with a specific number of followers, sift the results regarding the Sentiment, Tags, Language, Locations as well as Custom search, letting authors' names, snippets, website urls, and titles narrow down the search.
Awario has another valuable feature – Leads. To make it work just add a Product description in the format of Keywords, type in a few Competitors, and don't forget to fill in some Excluded keywords to enhance the project's output. As soon as you complete the adjustments you begin to receive complaints and negative opinions users and opinion leaders might post about your product's competitors which can give you a helpful insight into your potential target audience and a great place to find a trendsetter to add to your marketing program.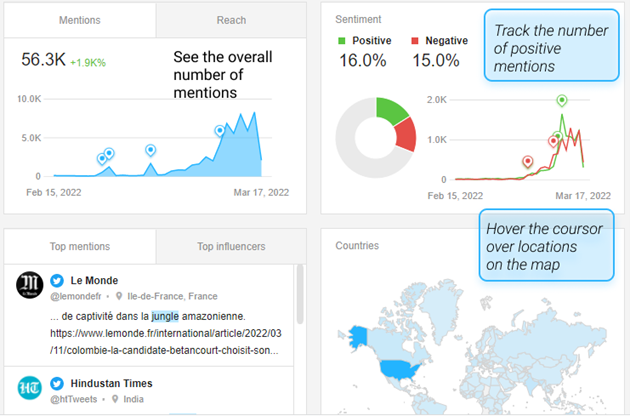 Pricing: Purchase for $39/mo choosing the Starter plan, opt for the Pro costing $119/mo or switch to Enterprise plan for $399/mo in case you find the demo version meeting all your requirements and opt for a monthly subscription. By choosing the annual billing you will save up to 40% each month having Starter at $24/mo, Pro - $74/mo and Enterprise – $249/mo.
Klear is focused on providing a user with the most relevant influencers offering monitoring with versatile segmentation, including Topics, Locations, Brand values, Niche topics, #hashtags, Past collaborations, Influencer level, Price range, and more.
Thus, before you start the search you can set these Advanced filters which will shape the results in accordance with your specified preferences.
It offers even more tools to give you robust analytics: FakeSpot technology will neutralize up to 83% of fake engagements and followers during the launched monitoring letting you receive only true and relevant search output. Besides, use the Klear Influencer Score to discover creators with powerful and inspiring leader potential.
Also, you can track Stories automatically with the help of the tool. The collected stories will be shown in a dedicated campaign report.
This is one of the tools that is equipped with advanced graph algorithms to bring customers the most fitting accounts for a planned campaign to make a noticeable difference when choosing collaboration as your influencer marketing instrument.
To track your campaign communication use Klear Connect serving as a built-in CRM and allowing you to get updated on your influencer campaign activities, approve posts, stay regularly notified concerning your campaign processes and more. ROI and True Reach metrics are part of a downloadable campaign report which have the principal analytics presented to measure campaign achievements, and overall impact that helps you analyze the efficiency of your marketing.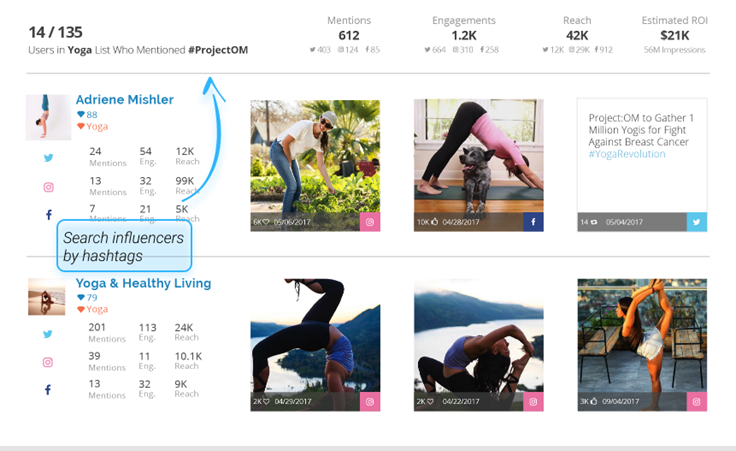 Pricing: The cost of a basic (basic does not mean free, don't get confused) license per user starts at $249/mo.
Sign up for a free Awario trial
See Awario in action with a free 7-day trial. No credit card required.
By signing up I agree to the Terms of Use and Privacy Policy
We cover more influencer tools later in the article - read on to learn about them! However, now let's talk about the classification based on the number of followers and content these accounts post and why it's important.
What kinds of influencers exist on Instagram?
Celebrities
They might've achieved their fame by doing something viral on social media, being famous in real life (and then building up this fame on social media), or just being constantly and increasingly interesting to their followers on Instagram and growing a massive or even truly gigantic audience. The owners of premium class profiles. Working with them and using their accounts as among other platforms is usually only possible for large enterprises as the prices of the posts of top Instagram accounts are terribly expensive. They extremely rarely promote something for free, the cases like these are more exceptions than some regular opportunities they offer.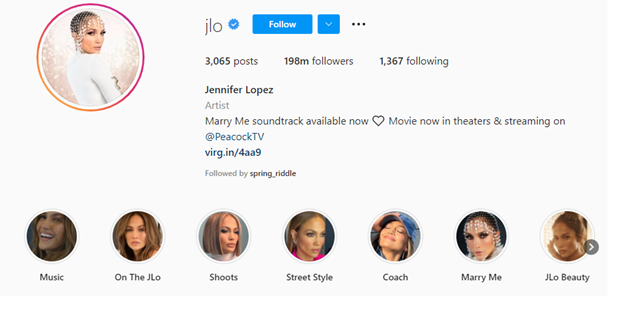 Social media influencers
These are social media stars. If you do the search, you'll see they are somewhat between real celebrities and macro influencers (will talk about them later), they became prominent mainly thanks to social media networks: Instagram, Twitter, TikTok, or YouTube. These Instagram profiles simply outgrew their previous status becoming a particular distinctive icon for a group slightly beyond the niche audience and became recognizable even to those who never visited their accounts or blogs but saw them in magazines, their collaborations with famous brands, businesses, or famous people who work in the same industry (e.g. fashion). If you did influencer analysis previously, you know they typically have above 1 million followers, at least on Instagram, and even more, if you count the following on their profiles across several platforms.
With them, the opportunity for a free promotion is still rare but can be negotiated by a large famous brand.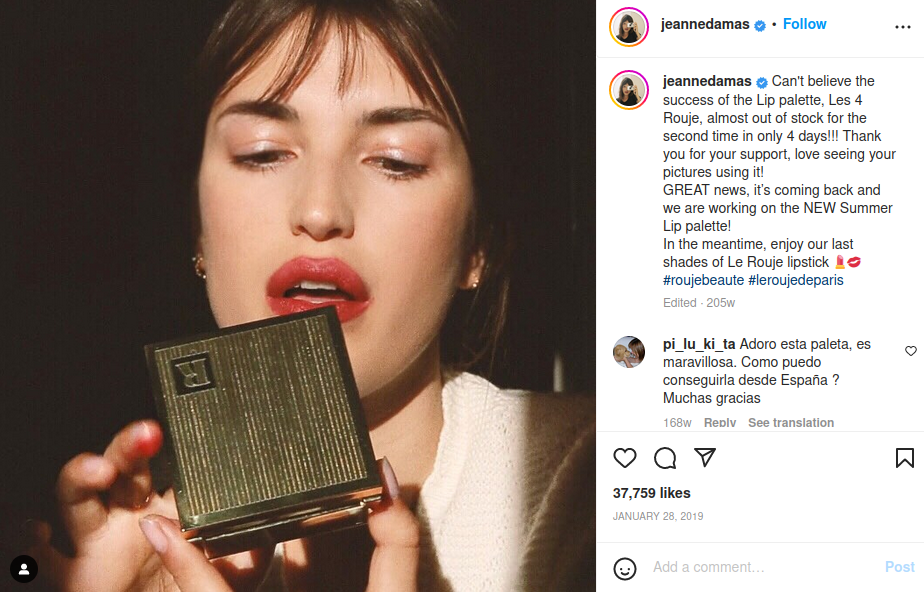 Macro influencers
Average influencer on Instagram has the following between 100,000 and 1,000,000 on their profiles, though according to our search, they remain under the impressive million. They are the ones usually being targeted by companies and businesses as for many of them this type of creator is an optimal way to increase brand awareness. Macro influencers and their team of Instagram content creators in most cases have a set workflow of how they approach brand promotion, how much they charge, and so on. They are the ones to target if you have a settled budget for this type of marketing.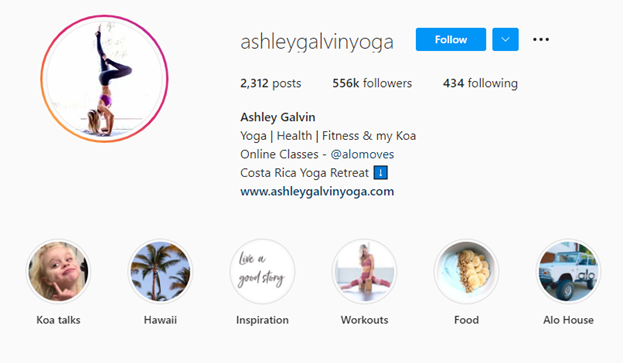 Micro influencers
If your budget is limited, and still one of your goals is to find creators that have around 10,000 – 100,000 followers. This group of accounts can be called top Instagram influencers too – with the only difference being that they belong to some particular niche. If you search carefully, you'll notice that micro influencers don't charge much and sometimes they will mention or review your brand for free in return for a product discount, free trial, or as a part of building a mutually beneficial relationship. Their audience is still quite dedicated and might be united by one location, even though there can be tens of thousands of them, so if you've managed to partner with a relevant creator with a relatively small but trusting audience, it's a clear win. The biggest challenge is usually to find opinion leaders like that for your niches.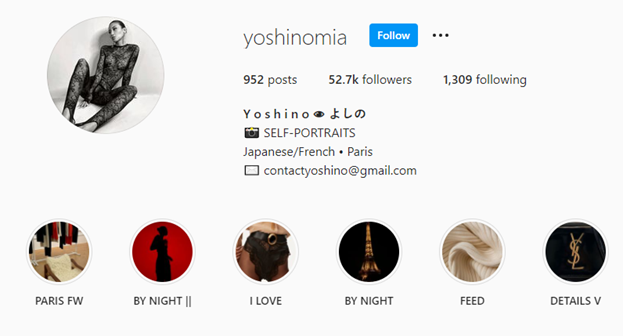 Nano influencers
The count of these accounts' following is below 10,000. The public blogs of these influencers are neither glamorous nor polished. Oftentimes photos of them are neither posed nor retouched with filters. These content creators give the feeling of being a "guy next door."
Considering the relatively small reach, although many successful influencers started there as well, their audience is truly loyal and attentive to their opinion and advice. Nano influencers might even know in person the big share of their followers on their profiles, which involves some really justified trust between an account owner and an individual from the audience, which makes the audience not just targeted but reached indeed. They are also more open to promoting your brand for free in exchange for a product or service.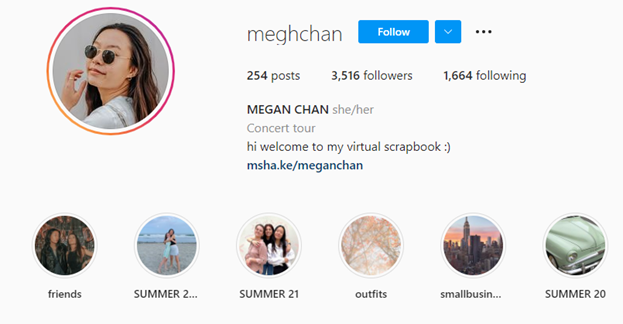 Now...
Is Instagram influencer marketing really that successful?
The short answer based on the influencer analysis, their activity, and performance, is yes.
The long and difficult answer is: according to the study by the Influencer Marketing hub in 2022, every $1 spent on influencer marketing will bring $5.78 on average. The forecast for this year shows that the popularity of micro-influencers and nano influencers will grow among brands, primarily those who are willing to spend no more than $100 per post and yet to extend their overall customer reach.
Why is influencer marketing on Instagram so successful?
Probably, because other forms of marketing are failing hard. There is so much advertising online that people developed something that's been dubbed "banner blindness". Internet users don't see ads anymore, they don't attract their attention. Besides, millions of people install AdBlock for a more comfortable web search and an ad-free Internet experience on their iPhones, iPads, MacOS, and other devices.
What about other digital marketing tactics? Google Ads and the price for a keyword is extremely expensive, SEO is free and more of a necessity than something that gets you an advantage over your competitors. Social media marketing shows good performance if you've already gained a large and engaging audience. And how do you get a large and engaging audience? Again, with influencer marketing. It's a vicious circle.
However, it can be hard to find influencers perfect for your campaign - that's why you need tools to do it.
Top influencer marketing tools (with free options)
Start looking for a relevant influencer using the product's own resources with the help of AI-powered search capabilities among millions of stored accounts by Category, Location and Follower count, whereas the Engagement rate, Audience demographics and Authenticity tracking features will further specify your outputs.
To launch the search, you need to choose Instagram as the required platform and add the abovementioned filters.
The tool explores the topics and products an influencer is focusing on. You can create lists, where different influencers will be collected by you and compared in accordance with their statistics assessing the effectivity of their influencer marketing campaigns.
There are various criteria to sort out from, including Expertise, which determines an influencer's type of content, Popularity, Authenticity & trust, which analyzes an influencer's integrity regarding promotion choices, and Brand alignment – this one lets you understand whether your future representative's beliefs and priorities correspond to your product highlighted strengths.
The Heepsy engine is far more complex than mere stats accumulation, it is designed to find influencers who are renowned experts in their subject. Out of all the tools to find influencers, this offers tons of useful data.
Fill in all the necessary parameters, including the Advanced metrics to adjust your search with regard to such indicators as Branded posts and Cost estimate.


Pricing: Three plans offer Starter at $49/mo, Business at $169/mo and Gold at $269/mo. The product can be tried for free and booking a demo will help you to choose the right plan that fits your influencer marketing activities. influencer marketplace
The free influencer search tool offers monitoring of influencer statistics providing you with 12 million Instagram accounts and over 35 metrics for a precise search.
As far as you get to receiving results you will see the contact information of influencers. You will also see the topics an influencer posts about, so you will know whether a person is right for you.
An influencer's audience authenticity is analyzed, and the rating is shown within the Country, Global and Category rankings to help you figure out whether a person's reader list is genuine. These stats make it easier to find influencers that actually fit your product. You get the results based on the number of true followers and engagement rate.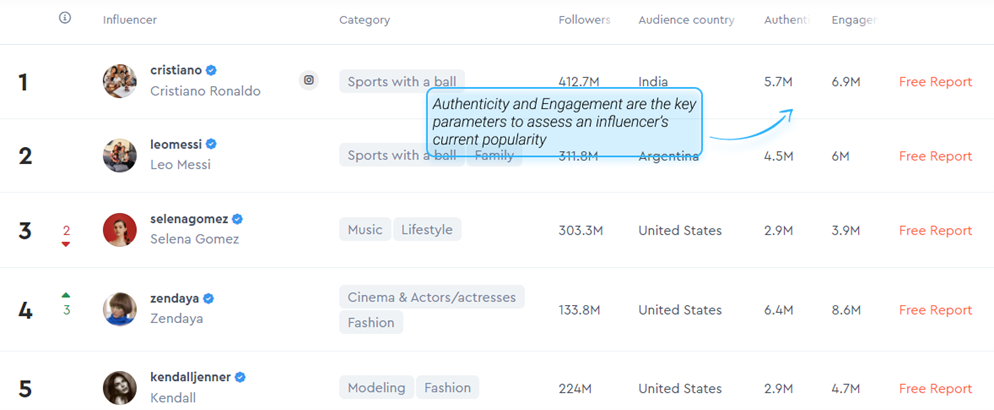 Such information as residence, spoken language, ethnicity, gender, and age, as well as audience interests, which might be the most important matter, are also provided on this influencer platform.
You will also clearly see the type of influencer audience. This parameter will help you stay away from a person with a big share of fake supporters on this influencer marketplace.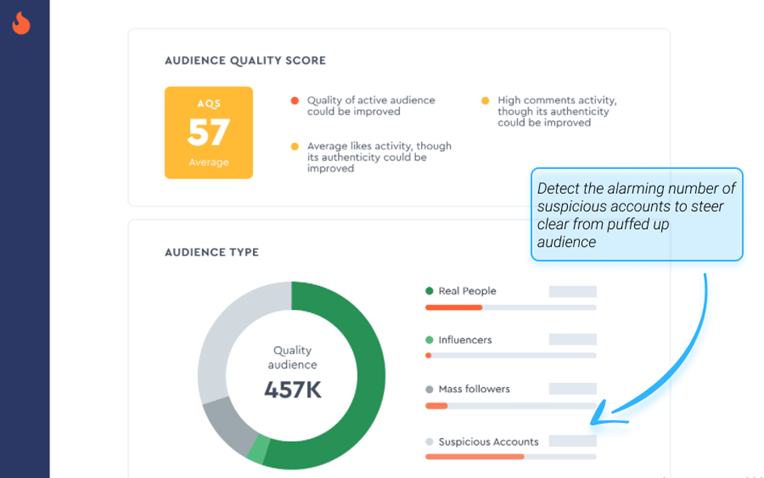 You can research and benchmark Engagement rate of an influencer and compare it to other famous users, examining Comments activity, Likes-to-comments ratio, and Likes distribution.
The monitoring of Follower growth will let you observe the increase of negative trends concerning the monitored account. The abnormal jump in follower dynamics will be shown on the Followers growth graph.
Pricing: The Basic version is advised to those who are making their first steps in influencer analysis and influencer marketing for $399/mo, Pro Add-Ons pack elaborates the Basic one, and the Enterprise version is customizable, pricing is available at request. The plans are divided by the number of "influencers per month" available to you and additional features.
It allows you to find and research an influencer that is the most relevant one for your business and current influencer marketing campaign, among millions of accounts stored in the database, as the product has its own resources, it is also a crafty utility when it comes to tracking influencers' conversion. You can choose a user, who is sought-after by your peer competitors in your niches. Entering related keywords will be enough to launch the search.
The needed category and location in this influencer marketplace can be indicated within the Filter. The extent of an influencer followers involvement is available in the Engagement rating section. You will also see the average number of likes as well as replies per post which will let you evaluate the real followers' interest and interaction with the brand.
The emails of the stored influencer data are collected by Ninja Outreach and are saved as soon as an influencer is picked by you and added to the list.
Manage your influencer marketing and outreach campaigns with the built-in CRM. Filters and Notes will help you put results in order, whereas the product's interface allows you to track Clicks, Replies, Conversation histories and Email opens.
The product native library is stacked with special templates for each purpose, whether you are going to send a message seeking to procure a collaboration opportunity, interview, sponsored post, or review will help you to compose a considered request

Pricing: The brand supports two subscription plans billed yearly and monthly. The annual one will bill you $155/mo for Flex and $259/mo for Pro. Paying per month will cost you 60% more.
Promoty is an influencer marketing platform that offers any brand and agency tools for finding the right influencers as well as influencer management. It is a database of influencers of sorts that combines a full-scale influencer platform with a tool for influencer marketing.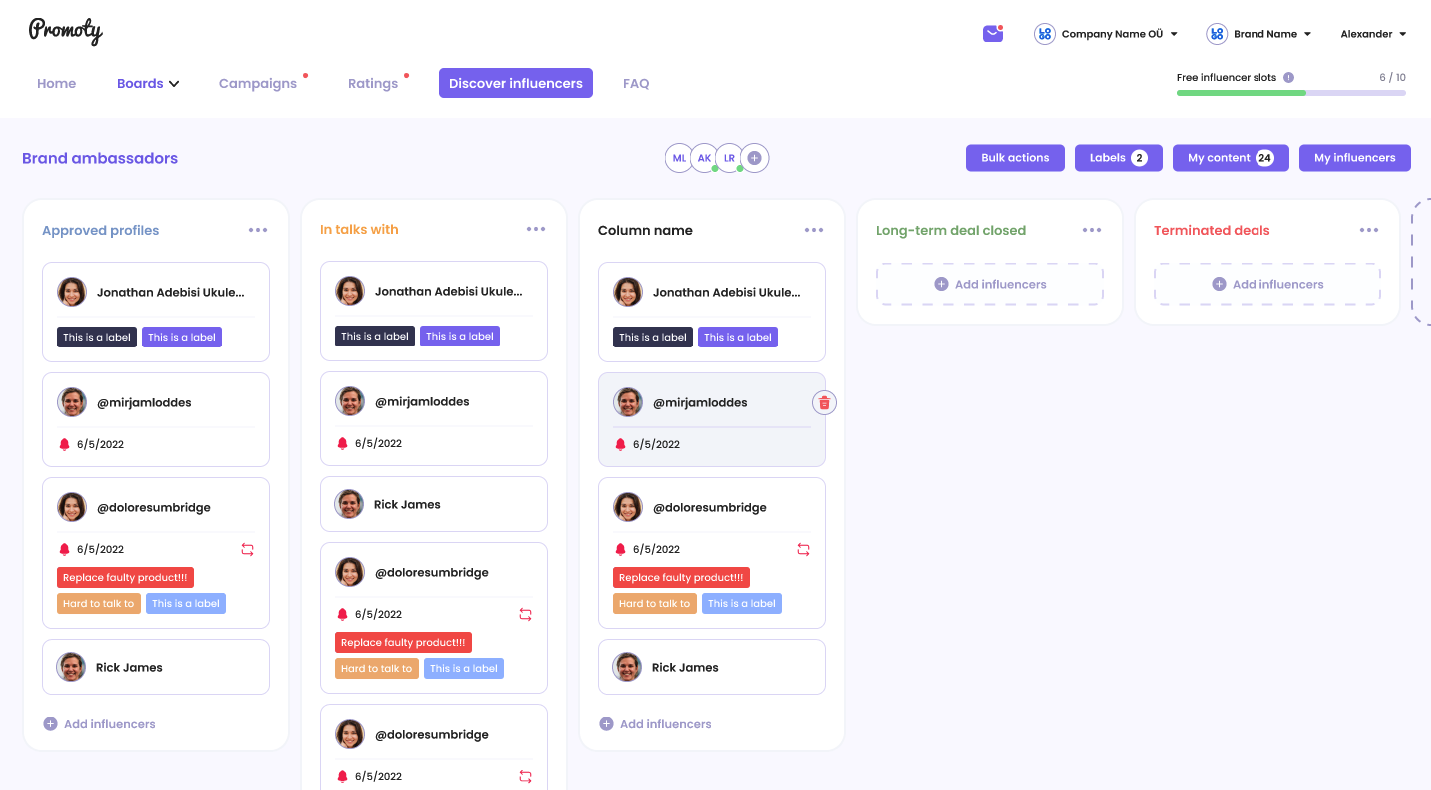 With their Influencer Discovery, you can search for influencers from their global database. In addition to the general filters like the location and engagement rate, you can also filter influencers by hashtags, keywords, and interests; audience demographics and audience interests. As an additional point to mentioned above - you can see a detailed report of a profile of every influencer. It includes brand affinity, audience insights, followers' credibility, and many more. In total, there are 72 million Instagram accounts in Promoty's database.
Promoty influencer marketplace also has influencer relationships management and campaign management tools. With influencer CRM tools, content pre-approval, automated posts' and stories' tracking, and automated payouts, Promoty helps brands and agencies not only to find the right influencers but also save time and money on influencer marketing.
Northern Europe and India also have local country managers with extensive local knowledge in the field. They also offer a campaign management service for brands who lack time, have hard time finding influencers by themselves or want to level up their influencer marketing – that includes creating a strategy, managing the collaborations, tracking results and giving regular campaign updates.
Pricing: Plans for Influencer Discovery and CRM start from $49 monthly. For influencer campaign management tools, custom pricing applies.
Enjoying the post? There's more.
Sign up for our newsletter to get our best content by email.
Upfluence is another top-tier software that leverages the power of data analytics and AI. With this tool, you can discover influencers across various social media platforms, including YouTube, Facebook, and more. The database consists of extensive profiles, and each influencer is categorized by niche, geographical location, and engagement levels.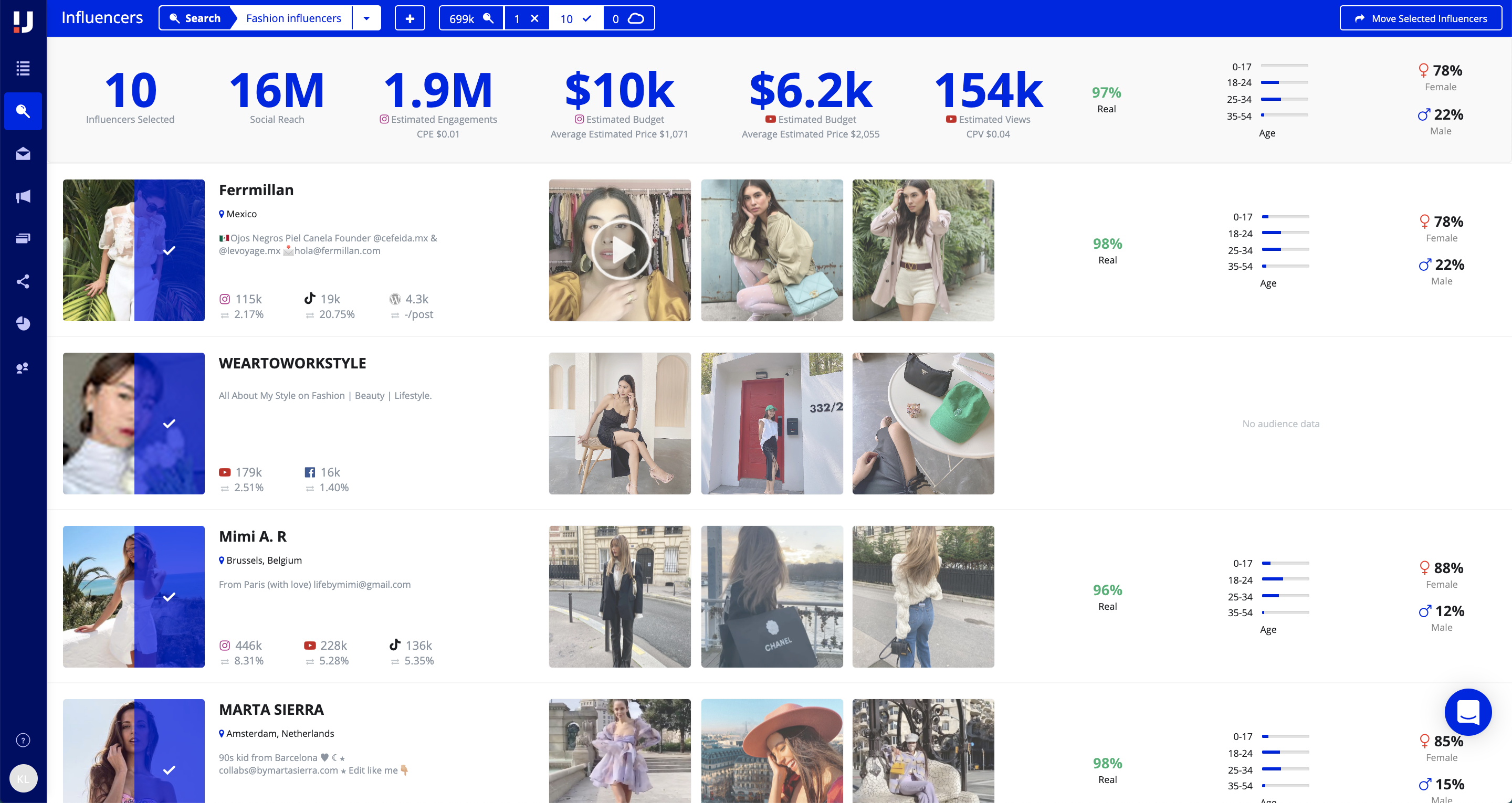 Discovery is straightforward: select your desired platform, apply filters such as engagement rates, followers count, and content category. The tool offers deep insights into the content an influencer typically produces, ensuring you find the best match for your brand.
Beyond mere numbers, Upfluence prioritizes quality and relevance. Its advanced algorithms ensure that you not only get influencers with a high reach but also those who genuinely resonate with your brand's message.
Additional functionalities allow users to streamline campaign management, track ROI, and analyze post-campaign metrics for continuous improvement.
Pricing: There are various pricing tiers available, starting with Basic at $79/mo, Advanced at $199/mo, and Pro at $349/mo. Potential users can also request a demo to understand how the platform can cater to their specific needs.
Stepping into the realm of influencer marketing, Affable.ai stands as a beacon for brands and marketers eager to harness the prowess of influencers to the fullest. This powerful tool offers an exhaustive database that spans multiple platforms, from Instagram to TikTok, providing a bird's eye view of influencers segmented by industry, geographical distribution, and engagement metrics.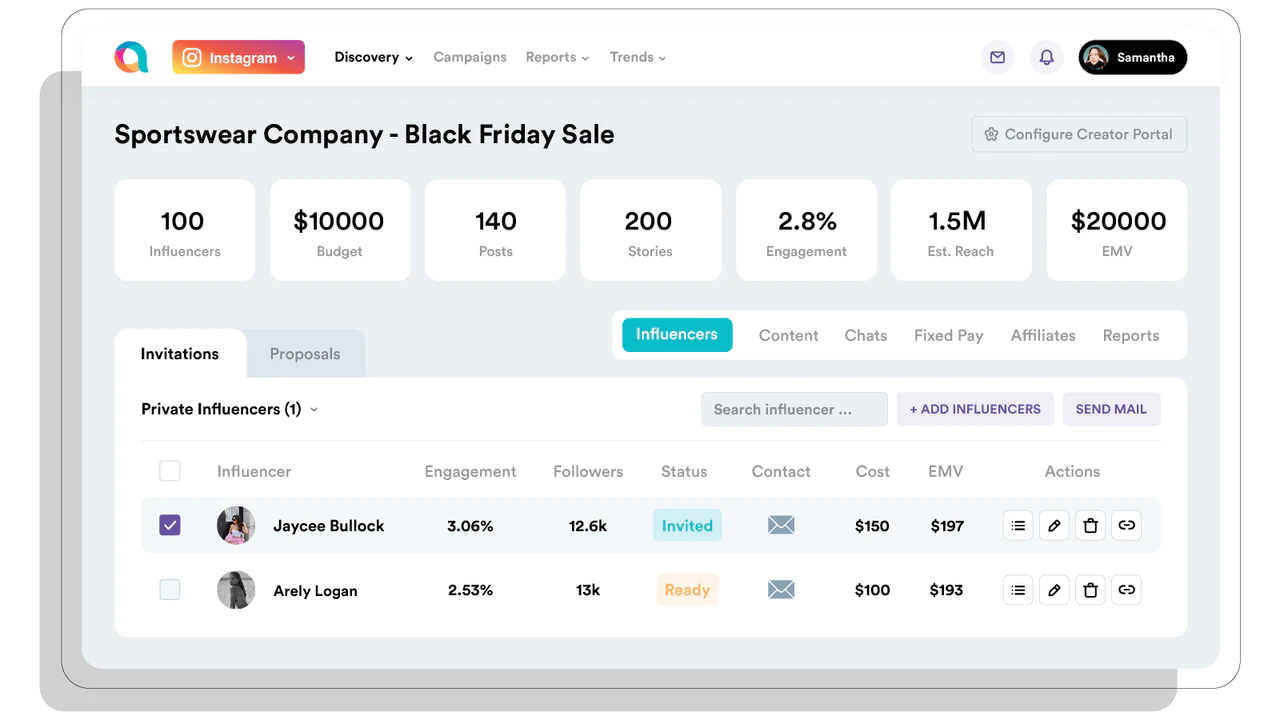 Embarking on the influencer discovery journey with Affable.ai is a breeze. Users can swiftly select their preferred social platform, and then superimpose filters like age demographics, location, or engagement metrics. Affable.ai excels in offering a granular look into the influencer's audience, ensuring that brands align with influencers whose audience genuinely matches their target demographic.
Affable.ai's hallmark features include Engagement Analytics, which measures how involved an influencer's audience truly is; Audience Insight Dashboard, which provides a deep dive into the followers' interests, age, and gender; and Brand Affinity Analysis, which helps discern how closely an influencer's personal brand aligns with a company's ethos.
Affable.ai's vision transcends mere statistics. It's about creating meaningful partnerships. The platform is adept at pinpointing influencers whose values and reach align seamlessly with a brand's objectives, ensuring impactful collaborations.
In addition, Affable.ai offers tools for campaign tracking, allowing for real-time monitoring of campaign progress, feedback collection, and detailed post-campaign analytics.
Pricing: Affable.ai's pricing tiers cater to diverse needs. The Starter plan is priced at $99/mo, the Pro plan at $229/mo, and the Enterprise package comes with custom pricing. Those intrigued can also request a personalized demo to fully grasp the myriad features on offer.
Venturing into the dynamic world of influencer marketing, Storyclash emerges as a formidable ally for brands and marketers. This free influencer search tool allows users to seamlessly tap into a vast network of Instagram influencers actively discussing their brands. Finding the perfect social media maven tailored to your brand's persona and reach becomes effortless, ensuring that your message resonates deeply with your target audience.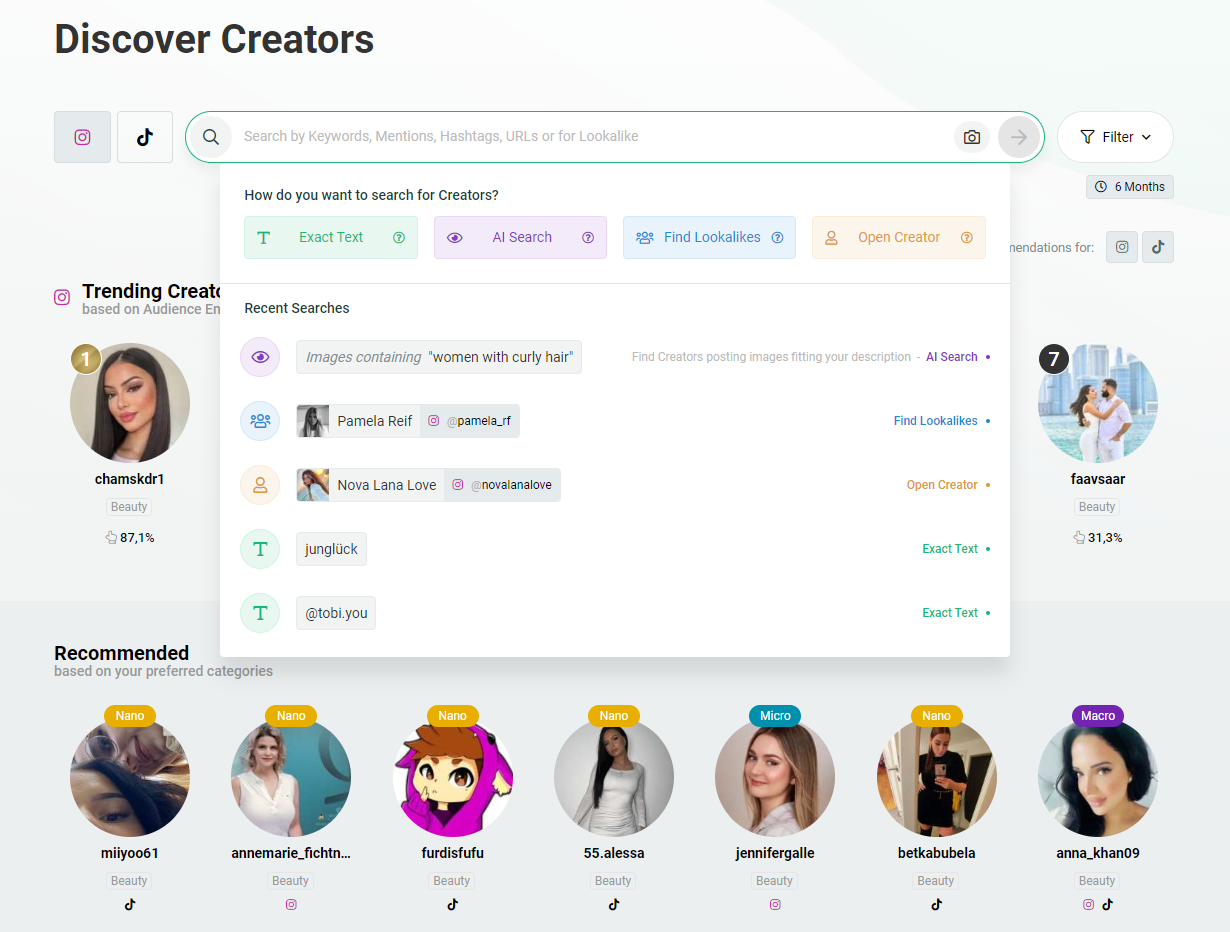 Getting started with Storyclash is intuitive. Users simply need to input their brand name or a specific hashtag into the designated search bar. In moments, Storyclash unravels a curated list of influencers who have recently engaged with the brand or hashtag within the past 30 days. The results are enriched with vital information, offering insights into each influencer's follower count and specific niche.
Pricing: starts at $857 per month (converted from euro) with a discovery plan, and can go up to $615 for additional campaign tracking and reporting capabilities.
Diverging from the traditional blueprint of influencer platforms, Influence.co integrates the familiarity of a social media interface with the functionalities of an influencer marketplace. While it offers standard marketplace features, its unique charm lies in its social media-esque environment. This design fosters genuine, lasting relationships—a cornerstone of influencer marketing.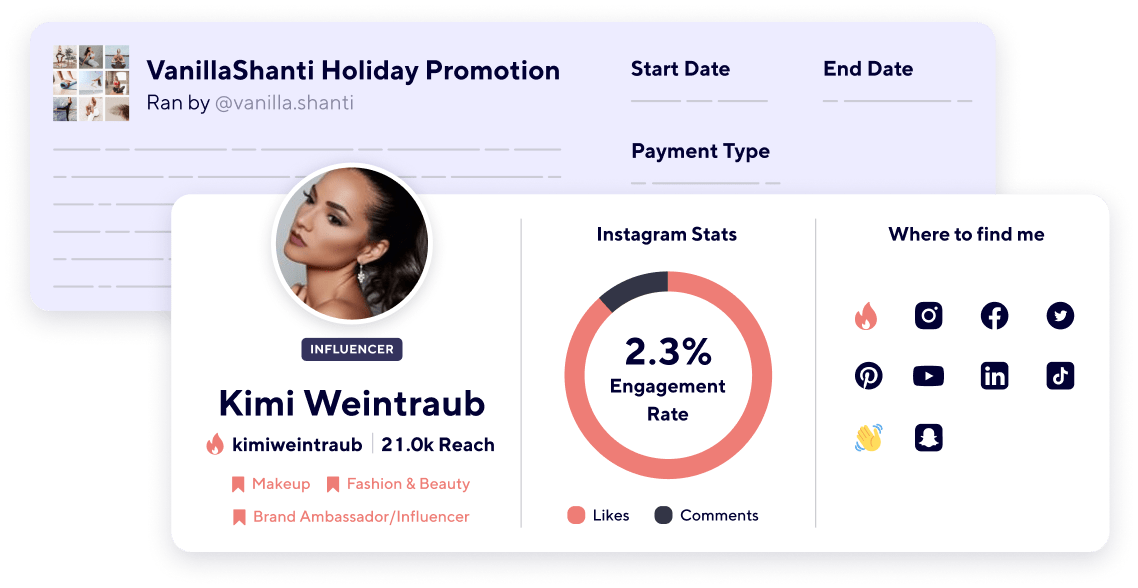 The platform boasts a robust community of 250,000 members, segmented into 150,000 influencers, 70,000 businesses, and 30,000 other professionals. The profiles are built by the influencers themselves, as opposed to scraping the data from social media platforms as many other influencer relationships platforms do.
Influence.co's social dimension doesn't overshadow its core purpose of influencer discovery and activation. Instead, it enhances the experience, offering brands a more immersive and personalized connection. Brands can seamlessly interact and build meaningful relationships with influencers, often bolstered by the organic posts that populate their feeds.
Pricing: the Pro account that offers the ability to find influencers and manage your campaigns in-app costs $600 monthly.
The outreach
Building relationships with influencers
The perfect outreach starts not only with influencer marketing tools to find influencers but also with you attempting to build an influencer relationship with the Instagram influencer prior to any direct outreach. This is where any of the above-mentioned Instagram influencer marketing platforms is about to help. The goal here is for the influencers to possibly notice you and your product before you even get a chance to talk about it.
Obviously, this could only work with macro-influencers and those who cover certain topics for smaller audiences, not the Kylie Jenner types. This could also only work with the relevant influencers because they are the ones who might actually care about your product and be willing to create an influencer relationship.
Remember, it's equally important for niche influencers to stay up-to-date, research, and discover exciting things as it is for you to find them and gain access to their audience. They have to post very often and they have a dedication to their followers to always come up with something new to say and to offer to ensure their share of continuous success. It's not easy being an influencer. influencer relationship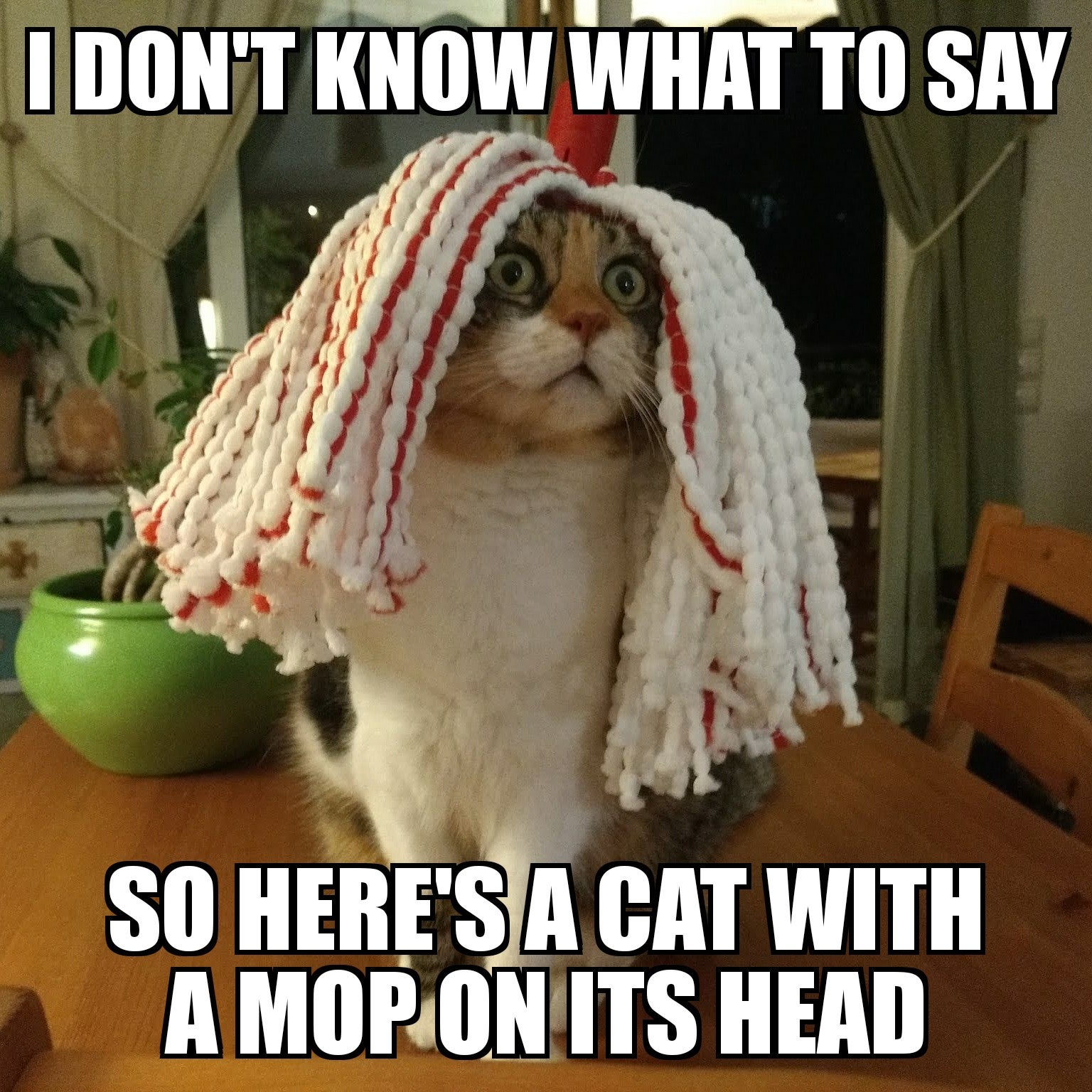 You have a good chance to simply "get noticed" by an influencer. Yes, just like in Hollywood. That is, of course, if your all-vegan make-up kit or a cafe with the best donuts in town or extremely cute toys are worth being noticed.
Your chance of getting noticed and building loyal relationships increases when you use influencer marketing tools and do the following:
Engage with the influencers' Instagram posts - like, comment, share, use relevant hashtags - you know the drill

Mention the influencers and link to them in your posts
The outreach
The common mistake that so many marketers and business owners make is to reach out to the influencers en masse. Standard outreach messages to an influencer look like spam that even most of us common people tend to avoid like crazy. The best Influencers even more so: they are constantly targeted by social ads and hunted by marketers. People are sick and tired of the same sales-y automated messages so they delete them without reading waiting for something new to impress them.
To increase the chances of your message being read by an influencer and responded to, make it personal and approachable, though don't abuse an individual's privacy (but we know, you wouldn't). None of that "I was a fan of your blog on pollution and sexy swimming suits since I was five" will capture the attention of an influencer. Your message should include:
A short presentation of yourself, your brand, and your product
A suggestion on how you can collaborate and what's in it for the influencer
Make sure to do some research before contacting the influencer to find out what it is that you can offer.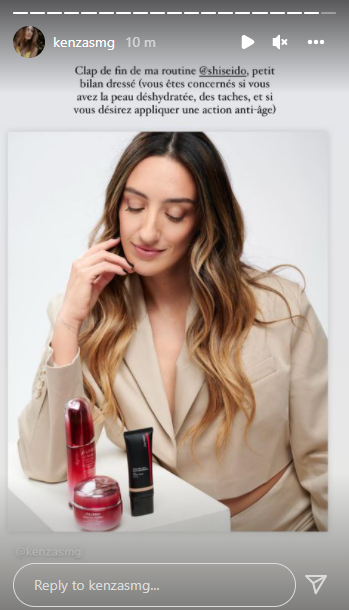 What you can offer:
Free products/experience exclusively for your brand influencers
It's still acceptable among Instagram micro influencers to exchange favors. Simply offering an Instagram influencer a free product or an extended trial and asking them to share their opinion and then to voice this opinion online could work well for your brand.
Paid posts

free influencer
There are a number of ways to pay Instagram influencers. The most popular ones are pay-per-post, cost-per-click, cost-per-acquisition, and cost-per-engagement. It's up to you to research which one could appear to be best (A/B tests to the rescue!) and negotiate the model and the price with the influencer.
Whenever you get those terrible feelings and deep insight about paying someone a hundred bucks for an Instagram post, remember that on average for every $1 spent on influencer marketing you get $5.78.
However, also measure your results regularly, do influencer analysis non-stop, don't hesitate to try new influencer tools, and feel free to find new influencers and update your marketing today.
Here at Awario, we've talked times and times again about the how's and why's of influencer marketing research and relevant tools. And we don't intend to stop. This time we focused on how to find such social media influencers as Instagram influencers via Instagram free influencer search tool to turn them into brand advocates database, adjust the paying method, and generally constantly make your next campaign better based on the experience from the previous one. free influencer
Now that we told you everything there is to know about influencer marketing tools, what do you want to learn about next? Tell us on LinkedIn!