What happens when brands get weird on Social Media
Brands that fully embrace social media don't play by the rules. No guidelines include roasting customers, memes or banter. Companies, big and small, step away from their values and break their brand voice for one overwhelming reason: to cut through the noize on social media and stand out. Does that work? How crazy can you get on social media? How do you stand out without causing a social media crisis? As you might've guessed by now, today we discuss the weirdest social media marketing moves and see if you should repeat any of these (best?) practices.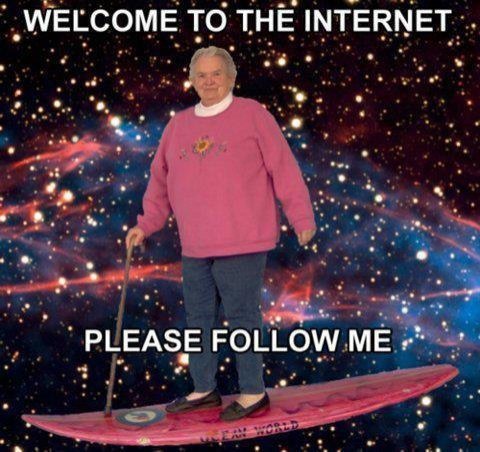 There is so much weirdness happening on the Twitter page of the fast food restaurant Wendy's that I don't even know where to begin. Firstly, they are famous for roasting customers. That's right – they are being intentionally rude (although funny rude), and customers have been enjoying it and tweeting for more. Here are some examples: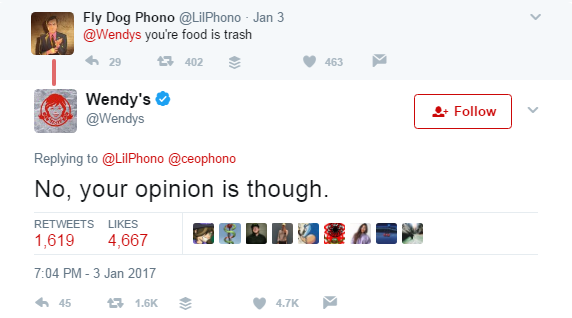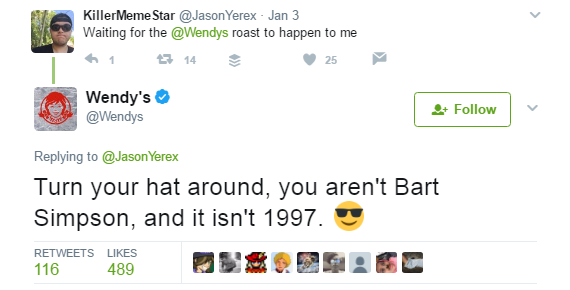 They are not being polite or friendly with their competitors either.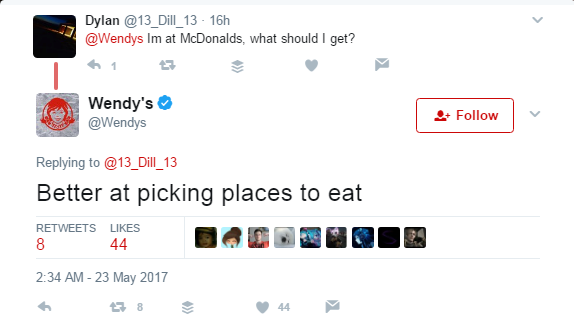 Remember the fundamental truth of the customer being always right? Not that fundamental now, is it?
There is another thing that often happens to brands on social media: people ask how many retweets do they have to gather to get a free product. Brands usually either ignore these messages, or take up on the marketing opportunity and offer a realistic number: companies get brand awareness, a person gets a free meal at the restaurant or or a free product. Yet a 16-year old guy named Carter and Wendy's took this thing to the whole new level, and they went as viral as it gets.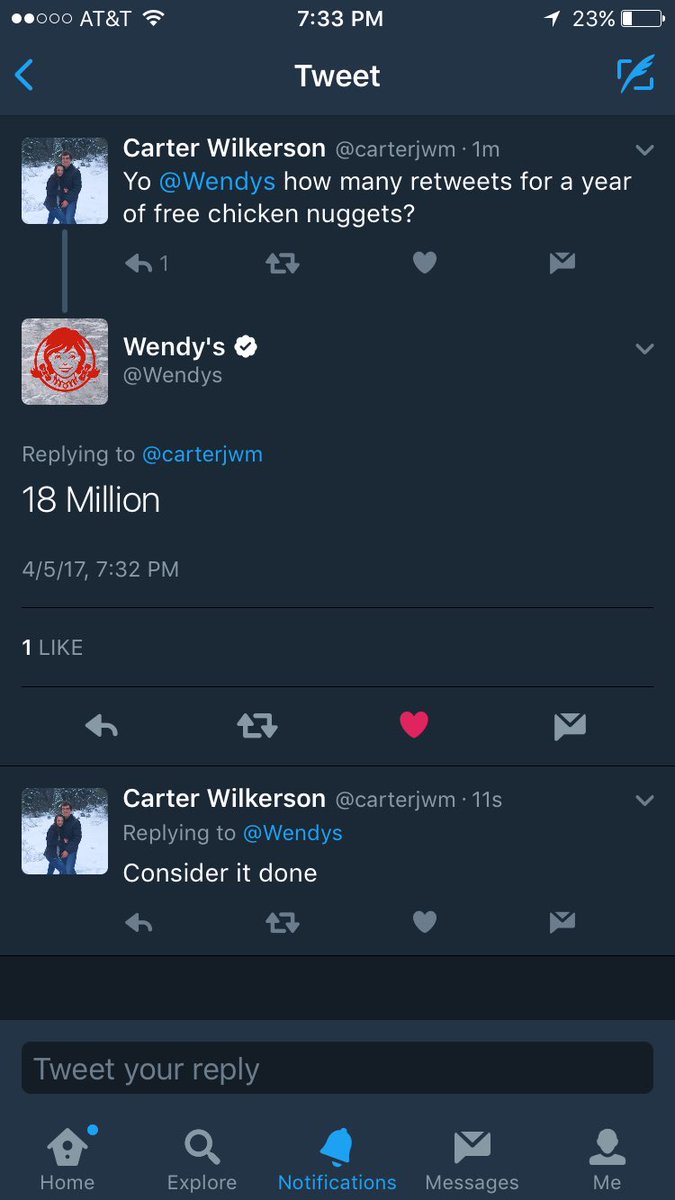 Since that the tweet has been retweeted more than 3 million times, featured on Forbes, BBC, Ellen DeGeneres show and what not. It's already the most retweeted tweet in history. So much free publicity! I honestly envy them, and I also keep fingers crossed for Carter.
So what did Wendy's get for being so unconventional? Well, since 2016 they're the third biggest fast food restaurant. They have 1.85 million followers on Twitter. And they went from being a generic place with the boring "quality is our recipe" slogan to the place with edge, which attracts customers like crazy.
The Old Spice's commercials and their YouTube presence has always been excessively weird.
Their tweets and Facebook posts are not falling behind. Check out this one to get the overall impression.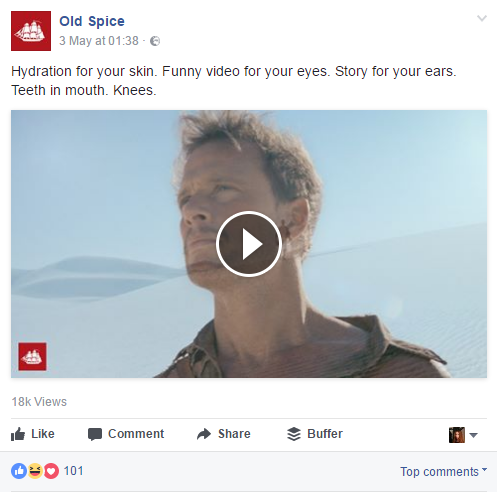 And this one. Like, why even?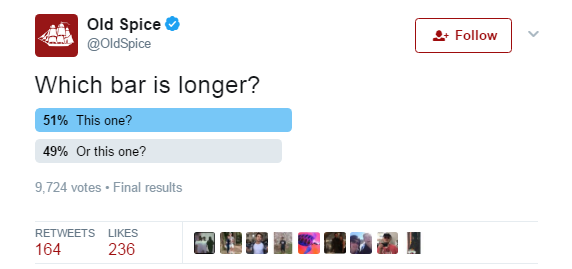 Their Twitter Bio just says:
MUSCLES. SMELLS. LASERS. COUPONS. GIFS.
That's all that can really be said about Old Spice. They've embraced the weird social media world, they're having fun. It looks like their social media team doesn't even remember they have to sell deodorants most of the time. The result of this approach is best described by this tweet: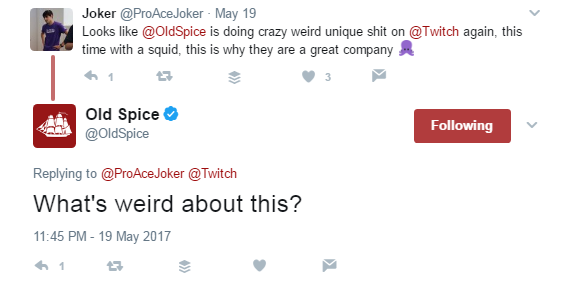 The success is clear: internet loves Old Spice and their YouTube videos gather around 13 million views. The SMM dream.
Pret has a reputation. It's posh, it's expensive, it's the ultimate hipster of sandwich shops. It also has a strong brand voice. The slogan reads "Organic Coffee, Natural Food". It's all about green, organic, fresh, handmade. It's beautiful. As you might expect, their social media strategy supports this image. It's all in green, constantly raising money for charities and supporting recycling, veganism, peace and love. Their social media feed is filled with beautiful, well placed photos like this one: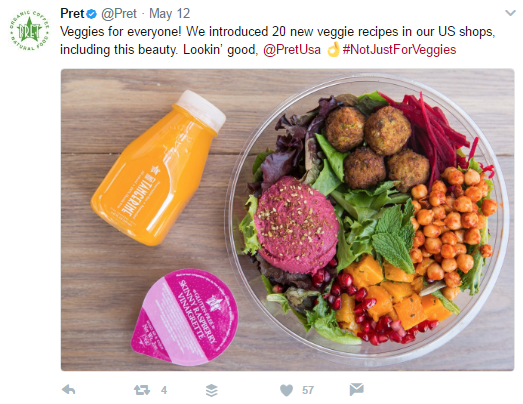 Their reaction to any customer complaint should include a lot of apologizing and heart emojis. Instead they get randomly hilarious. Not too often. But still.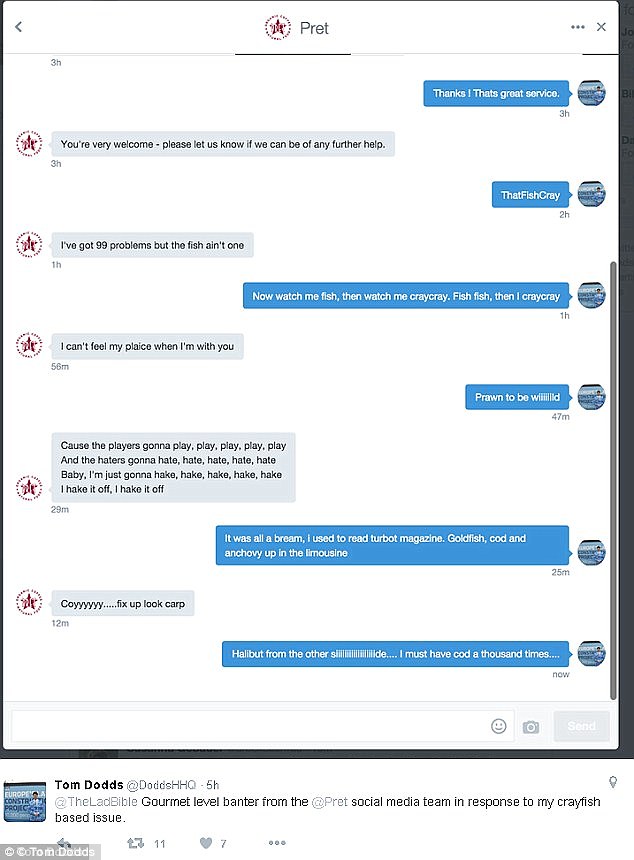 It's hard to say whether these rare outbursts of fun and games profit Pret in any way. I'd say it makes them closer to people.
So you're a serious airline company. Not some well-humoured fast food restaurant, but the 6th-largest airline in the United States. What should your digital marketing strategy look like? Well, we suggest some flirting.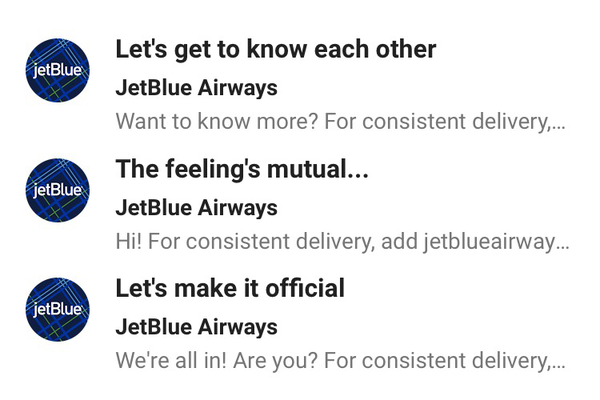 That's the kind of emails customers have received for a while. Surely, it didn't take long before the one-sided relationship was taken to social media.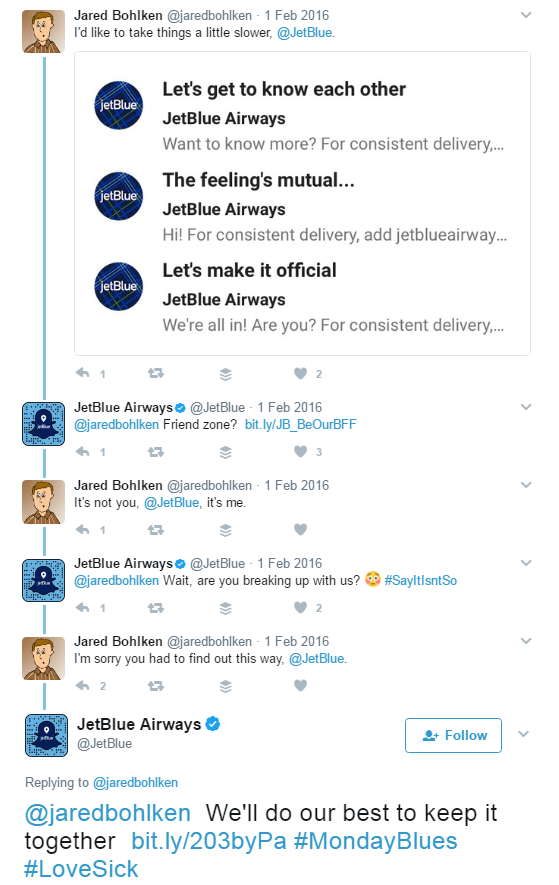 I applaud Jet Blue's bravery. It's pretty hard to humanize large corporations, and the reputation of the low-cost airlines' is generally bad. JetBlue Airways made sure they're seen as approachable and caring, even in a rather weird way.
Probably nothing in the cinema world has ever produced so much hype with so few reasons for it. Deadpool's overwhelming marketing campaign was brilliant, and terribly, terribly weird. Let's look at it in more details.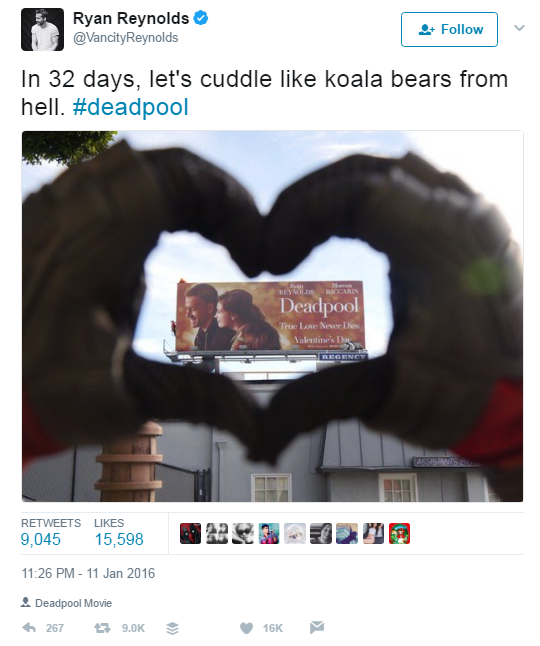 Deadpool was released on Valentine's Day, and they of course played it well. But definitely not the way any other movie would play it.
YouTube exploded with the strangest, hilarious videos before the movie was even released. And so did other social media channels. Cute, obscure, sexy, NSFW – you name it. Deadpool went through all kinds of stuff until there was absolutely no way you haven't heard of him.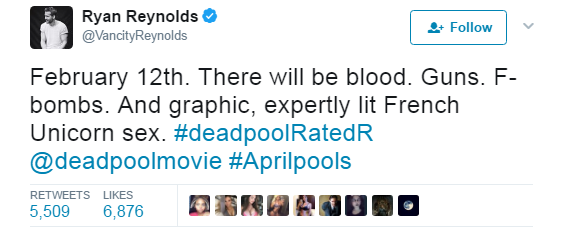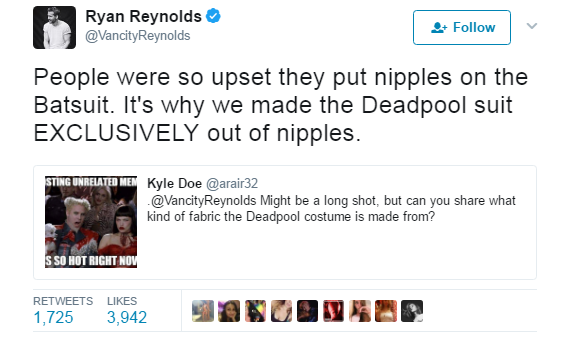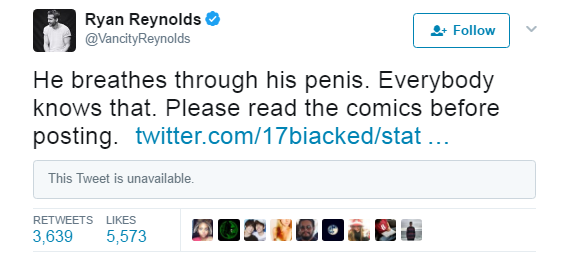 Did it work?
Deadpool is the highest-grossing X-Men film and the highest-grossing worldwide R-rated film of all time (surpassing The Matrix Reloaded's $742 million). So you tell me.
How did none of these brands face a social media crisis?
Excluding Deadpool, every company on this list risked a social media crisis. To be fair, SMM crises happen much more often than SMM success stories. But despite the occasional burns and even constant indifference to the customers' moaning, all of these companies offer immediate customer support when the customer complains about a real, specific problem. And that's what counts.
What are your thoughts on risky, weird marketing? Let me know in the comments!