Made by DQ agency accelerates online marketing campaign with Awario

Summary
In this success story, we will share how Dennis Quast's team of Made by DQ agency used Awario to refine the target audience, follow trending updates and accelerate marketing campaigns.
Profile
Made by DQ is a content marketing agency specializing in building and growing online engagement with video content, graphic design, and web development tailored to the respective audiences. The agency is founded and managed by Dennis Quast, who also act as the company spoke person.
Made by DQ' clients include brands and organizations in diverse fields, one of which is frequently cited by Amnesty International, and celebrity actors like Shohreh Aghdashloo.
Objectives
Monitor web and social media activities to evaluate the overall sentiment towards the brand, organization, or project and measure its success
Investigate potential marketing opportunities resulting from keyword-based activities
Follow up on the trending conversations on social media
Refinement of the client's target audience
Challenge
Made by DQ's challenge was to effectively monitor mentions across many channels like Twitter, Instagram, Facebook, Reddit, blogs, and forums on a single platform and stay on top of emerging trends and news.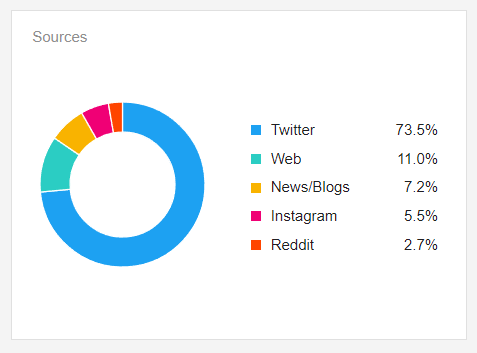 Solution
Research and tools testing
After trying out other social media listening tools like Mention or solutions bundled into agency-level services like Agorapulse or SproutSocial, Awario proved to be the most accessible and provided a better UX and a cleaner interface to work with.
Sign up for a free Awario trial
See Awario in action with a free 7-day trial. No credit card required.
By signing up I agree to the Terms of Use and Privacy Policy

Awario consolidated the wide range of sources needed for monitoring. The tool provided specific data, reporting, analysis, and interaction functionality to make data-driven decisions for the agency clients.

Features to organize the work process
Specifically, the "mark done" feature at each mention helped the Made by DQ team stay organized and not touch a comment twice. As each client can be associated with a new project in Awario, team members can be invited to a specific client.

For mentions that require a timely response, the team usually uses browser extensions to bookmark and later present noteworthy comments in person to the client.
We can't imagine continuing to serve our clients in such high quality without a tool like Awario, giving us a clear overview of what's happening on the web.
This workflow proved to be very comforting for the clients since they become more aware of what's happening on the internet without having to google themselves. As a result, it became a routine to check mentions on Awario daily, so the clients could respond themselves and stay in control of the situation.
With the use of Awario's "boolean search" and excluded keywords, the Made by DQ team could set up alerts with high accuracy and exclude the topics that were irrelevant to a specific client. This proved to be a massive time-saver down the line because it's very easy to get flooded with mentions.
Staying on top of news updates
With Awario, they're not chasing the news anymore but are the first to see if a new online article about their clients or a specific news topic was just published or a hot conversation broke out on Twitter and Reddit.
Staying in the "now" helped the team to react to emerging trends before the competition did.
Awario is the best currently available tool for us to deliver on the promise to craft the best content and publish it at the best time.
Results and benefits
The double-digit increase in social media engagement was one of the most significant achievements besides comforting the agency clients that they were in the capable hands monitoring the internet.
If you genuinely want to accelerate your online marketing campaigns, you must tailor them to your target audience. Therefore you must understand your audience's thoughts and what they say about you online. Awario is the best currently available tool for us to deliver on the promise to craft the best content and publish it at the best time.
Enjoying the post? There's more.
Sign up for our newsletter to get our best content by email.