The quick beginner guide to digital marketing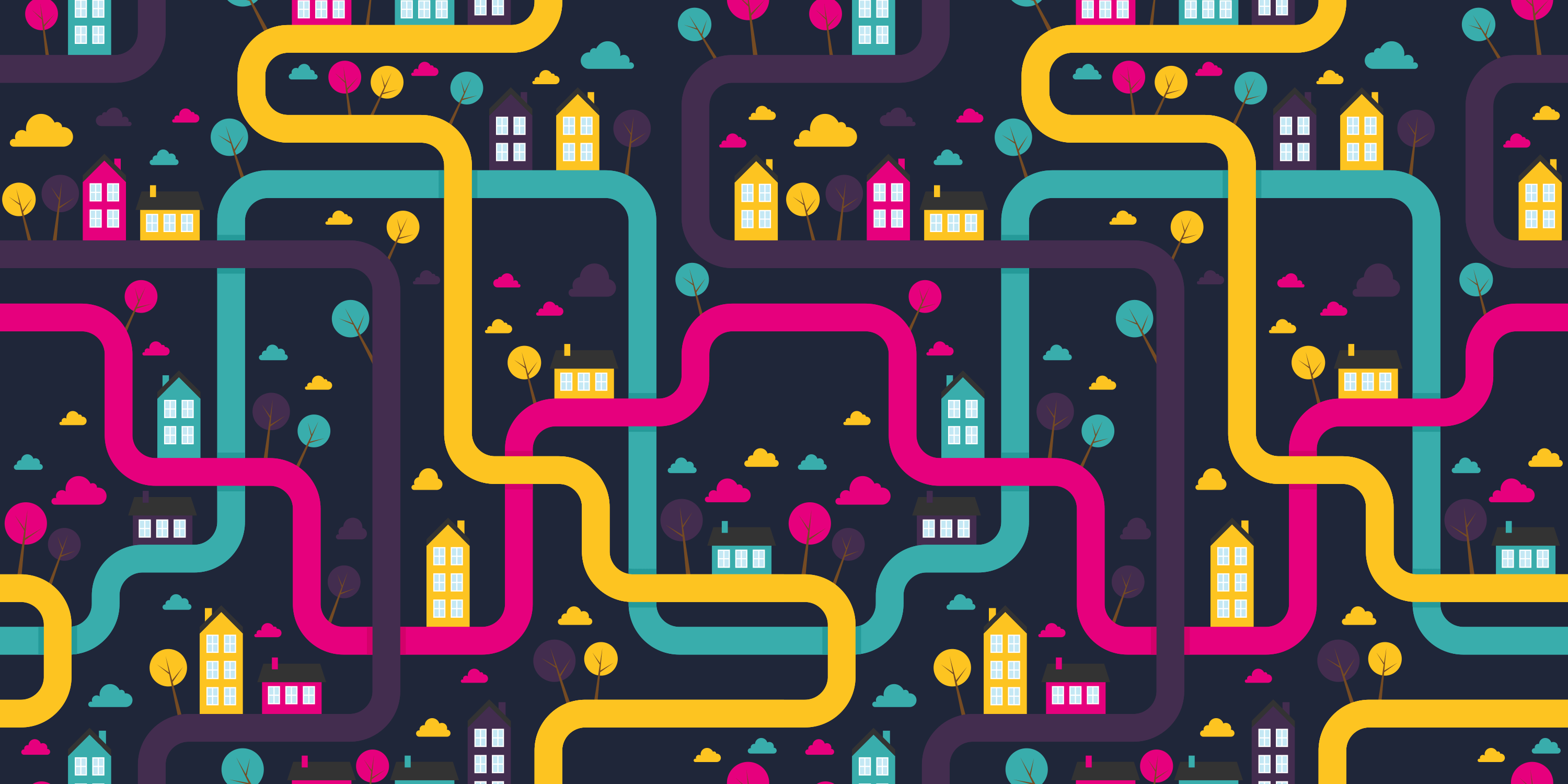 Online marketing has one overwhelming goal: to catch people where they are - online. You can see why this is important. The average American spends 24 hours a week online. All the time that we could spend looking at billboards (e.g., while sitting in a car next to the driver) we look at smartphones. All the time that we could be watching TV, we watch YouTube and videos on Instagram, while the younger kids watch clips from TikTok. Radio is being taken over by podcats. Calling is just, well, dead. Find me a millennial that doesn't mind talking on the phone with a stranger and I'll give you a cookie.
Online marketing is everything, really. And this is the guide to it for the ones who are just starting.
Preparation
Buyer Persona
First, as with other forms of marketing, you need to start with your customer. This is developing your customer persona: figuring out who she is and why would she buy your product. The image of your customer persona should include her demographics and psychographics, her needs and wants. If you're in the B2C sector, decide what your customer's main roles are (e.g., working mother); if you're in the B2B sector, know the roles of the decision-makers for your product (e.g., CEO).
Here's an online tool from HubSpot for creating a buyer persona.
Paths to sales
After you've outlined your buyer persona, it's time to think about their path to your product, also known as a customer journey map - a visual representation of how your customers arrive at buying your product. It answers questions such as:
Why would they need your product?
What's the most likely way for them to find out about it?
What is the typical decision-making process for buying?
What might go wrong?
To create a customer journey map, jump to this guide, also from HubSpot.
Conversion funnel
Now it's time to recall the conversion funnel. A conversion funnel generally looks something like this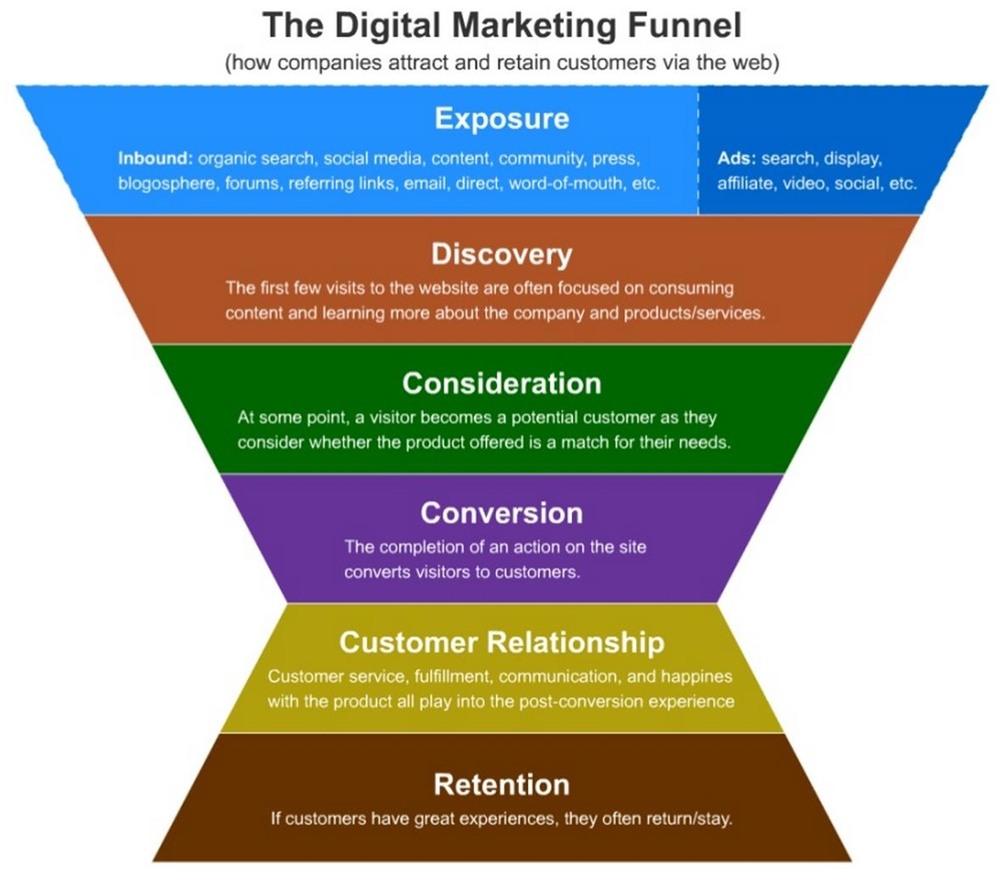 but isn't universal - the buying process will differ from company to company. Moreover, unlike what you might believe, people don't just fall from one stage to another dropping out in the process. They often stop at Consideration, forget about the product, go back to the Exposure through retargeting, then again to Discovery, and so on.
Online marketing techniques
Here's a quick overview of what online marketing consists of.
SEO
Search Engine Optimization is all about your company ranking high (or at least somewhere) in search engines (Google, Bing, Yahoo, etc.) so that the customers can find you when they search for a product like yours.
When it comes to the English-speaking world, SEO is a harsh reality. You either have to become an SEO expert yourself (luckily, there are plenty of tools that let you do that), or you've got to hire an SEO pro to even make sure you show up in Google.
The Google algorithm takes up an almost infinite number of signals to decide where to rank you. From the website's architecture and page speed to its content and external links to your site, everything has to be taken care of to make sure you show up at least on the first pages for at least some of your important keywords.

Jumping to the first positions is close to impossible if you're just starting: in most niches, all of the first positions are occupied by large brands that have been on the market forever.
To get an idea of how SEO should be done, jump to the SEO PowerSuite's blog.
SMM
Social Media Marketing is core to many small businesses. There are two mutually complementing aspects of social media: top-down process and bottom-up process. Top-down involves what you post: articles, live videos, tests, quizzes, infographics, behind-the-scenes photos and videos, and, of course, promotions. Bottom-up involves how you react to what people post: customer service is the most important aspect of this, but also replying to comments, monitoring social media and joining the conversations that exist about your brand online.
Social selling, the "hottest" aspect of social media, lies between the two. First, it involves monitoring people that are looking for a product or service like yours. This means monitoring mentions such as "Can anyone recommend a customer feedback app?" and commenting to such mentions with the information on your product, discounts, and so on. This also means monitoring complaints and negative feedback directed at your competitors and replying to such posts, again with the information on your product and/or discounts.
Social media marketing doesn't always require a specific person dedicated to it (although, it definitely works better with one), but it certainly requires automation.
Automation in online marketing saves lives.
There are two primary types of tools that simplify social media marketing: a scheduling tool for the content that you post (e.g., Buffer) (self-explanatory) and a social media monitoring tool for finding all mentions of your brand (industry, company, yourself) and commenting on those mentions (e.g., Awario). When it comes to social selling, you can also use special features in social media monitoring tools. For example, in Awario you've got Awario Leads - once you enter a couple of keywords that describe your product and your main competitor, the tool finds people looking for a product like yours using machine learning and predictive insights.
Online advertising
You know when you search for something in Google, and the first lines that come up have Ad written next to them? That's paid search or Search Engine Marketing. Namely, that right there is Google Ads. Google Ads lets you specify your target audience, choose your search keywords (for example, your ad will be shown to people who search for "best coffee in Prague"), and A/B test to know which ads work better for you. In such advertising, you pay per click: your ad is there and unless no one clicks on it, you don't pay. Once they click, no matter what happens next, you pay. Google Ads are flexible in their terms and range from rather expensive to very expensive depending on how competitive your keywords are. It's not a popular option for solopreneurs and small businesses that are just starting.
Then you have social media advertising: "sponsored" posts on Facebook, Twitter, LinkedIn, Reddit, etc. Paid advertising also lets you choose your target audience based on their demographics and social media behavior. The prices depend on how many people you want to see your ad. Basically, with social media advertising you get exactly what you pay for.
There're tools such as Qwaya and AdEspresso that help you A/B test and see which kind of ads work best for you.
Influencer Marketing
Influencer marketing wasn't born online: it's been around for a while. All those tennis players wearing Nike and expensive watches - this is, of course, influencer marketing. It's a powerful strategy: it raises brand awareness, attracts the target audience, raises the reputation and prestige of the brand. However, that's the kind that a very rare company can afford.
The Internet changed that. First, now you can find an influencer in any niche: it's a person with a large following who is considered an opinion leader in a field. Second, because there's now a lot of them, influencer marketing is now a strategy many brands can afford. Third, now you don't have to go for the hyper-famous people with millions of followers. You can target micro-influencers: people with a couple of thousands of very dedicated followers who will definitely see their Tweet or Instagram post that authentically mentions your product.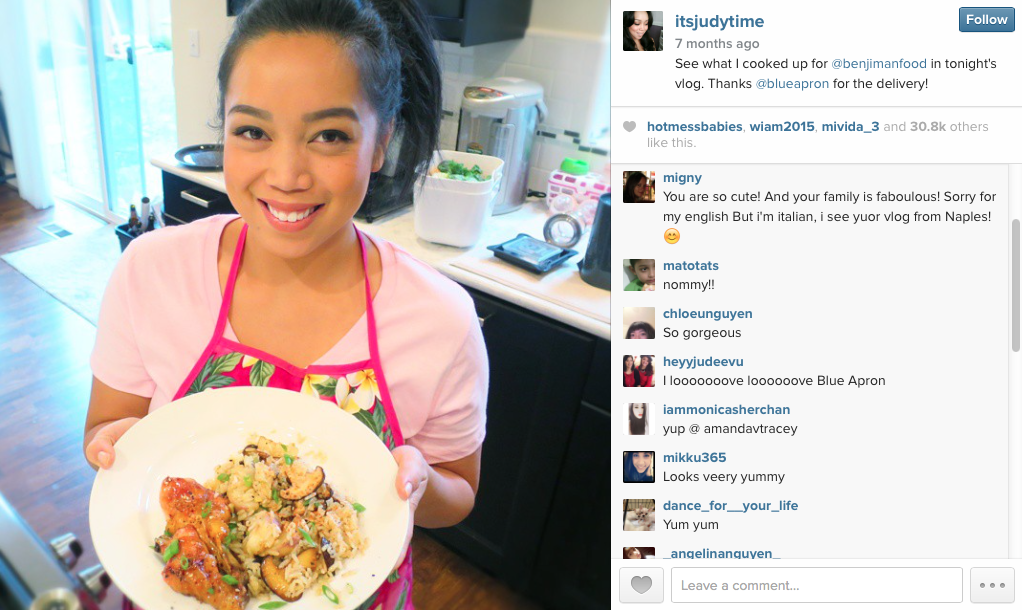 Influencer marketing requires some kind of budget in most cases, however, it can also be done for free. In this case, you've got to spend time building a friendly, mutually beneficial relationship with the influencer. She might mention your brand even with no incentive, if it's worth it and if you ask.
Social media influencers can be found with a social media monitoring tool. Awario, for example, shows you influencers on all major social media platforms, blogs, forums, and the Web.
Content Marketing
Content marketing is a rather confusing aspect of online marketing. First, it's judged by many to be the a very important form of marketing. Second, it's pretty hard to prove it is. Third, it requires loads of resources.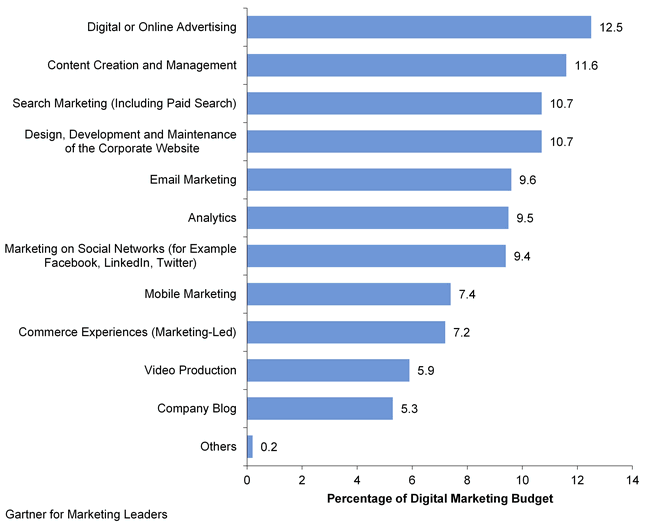 Content marketing usually involves a company blog. Its topic usually depends on the product: travel blog if you sell something to do with traveling, food blog if something to do with food, space blog if you're the next Elon Musk (or the existing Elon Musk). It depends on you whether it's narrowly or widely focused. In any case, it should be systematic content and it should be interesting to your target audience. Blogs aren't the only type of content you can create. There are also ebooks, white papers, templates, cheat sheets, charts, reports, case studies, infographics, videos, webinars, and podcasts. Whatever you deem to be interesting to your aforementioned buying persona.
In most cases, content marketing is a slow process: people read the content for years and finally, when they are ready to buy your product, they go directly to your website and purchase one. Unless you track them with tools like HubSpot, you will never know they've been reading your blog or downloading your white papers before they've finally decided to purchase the product. Besides, content marketing exists for SEO purposes - the more people read your content, the better Google thinks of your website.
If you think this is too much trouble for too little of a reward, I see where you're coming from, but stats show a different picture. CMI reports that content marketing gets three times more leads than paid search advertising. Aberdeen Group reports that on average, conversion rates are six times higher for companies and brands using content marketing than those that aren't, at 2.9% vs. 0.5%, respectively. You can read more content marketing stats here.
Don't miss our next analysis.
Subscribe to Awario blog to get social data analyses, case studies, and social listening how-tos in your inbox.
Email Marketing
Here's something you're definitely familiar with: email marketing. All those emails you get about every product or service from Calvin Klein underwear to Microsoft, all this happens for a reason: a good email marketing strategy works. Yes, still.
Emails work on every stage of the marketing funnel. You can use them to build relationships and raise brand awareness, for content promotion, and to keep your customer base updated about your product and your promotions.
The hardest part of email marketing is probably subject lines. It's crucially important to think twice if you personally would open an email with a subject line you came up with. The main rule: it should be attractive and should make your customers want to read the email, however, it should not look spammy at all.
It's also important to A/B test your subject lines, your emails, and the times of the day you send them out. Personalization plays a big role: include the name of the recipient if you can, sign off with your name, too. Remember that your email content should be coming from a person, pleasant to read, and not directly promotional.
Segmentation is a big part of email marketing. MailChimp, a platform for automated email marketing, reported that recipients are 75% more likely to click on segmented campaigns than on non-segmented campaigns. You can segment based on which stage the prospect is in: awareness, consideration, decision, retention. Email content and email frequency will understandably differ for each segment. It goes without saying that your emails should look good, be well-optimized and easily opened on any device.
You can use one of these Mailchimp alternatives to get started with email marketing without any hassles.
These were the main segments of online marketing. Additional terms you might bump into include:
Viral marketing: anything planned to go viral, such as controversial campaigns, brand wars, weird ads. Here's how viral marketing works and how you can attempt to go with it.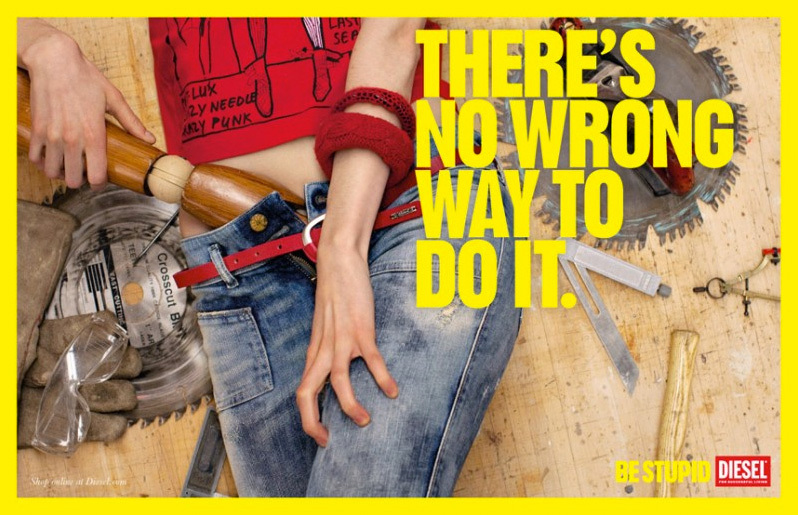 Native advertising: both paid promotional posts on Facebook and influencer's mentions of a product are often called native advertising. So are Google Ads. The idea is that a consumer doesn't realize straight away that a promotional post is paid for and is, in fact, an ad, as it fits nicely in their Facebook feed. While this was true at some point, now consumers mostly notice which posts are sponsored and which aren't and often see the former as equally disruptive.
Inbound marketing: this is a term often used to describe online marketing tools that draw customers to join the community around a brand through social media marketing and content marketing. The notion behind inbound marketing is to bring value to users instead of asking them to buy a product through outbound tactics, such as email marketing and advertising. Inbound is about building a relationship with your customers that will one day bring profit.
Online marketing strategy
Now that you know all that it's time to start building a strategy. Your digital strategy is a series of actions you take to achieve your marketing goals. This takes us back to understanding your customers, understanding how they go from being unaware of your product to buying your product, and then creating workflows through which you can target your buyer persona at every stage of a marketing funnel. The strategy will obviously depend on your target audience, your goals, your budget, and your strengths and weaknesses as a brand.
This is it for now. Got any questions? Let me know in the comment section and I'll do my best to answer them all.