10 Major Analytics Metrics For TikTok

TikTok is one of the most famous social media platforms among young people and not only. It is occupied in over 150 countries and has more than 800 million monthly active users. If your target audience is between the ages of 13 and 35, then it should be the right time to start creating content there. TikTok marketing campaigns are very successful and will increase your brand's exposure in a short period.
You have different features like adding music, use different filters, do challenges, etc. you can distinctly promote your brand.
One of the important things is to make sure you look at these metrics because they will help you know that your TikTok content works or that you have to change some elements to get more exposure. This article will give you a list of 10 major analytics metrics for TikTok you should track for your brand.
Tiktok Analytics
To access your TikTok analytics, the first thing you have to do is to switch to a Pro account. It is a simple method, and it's free like you are switching into an Instagram Business account. Follow these steps to switch to a Pro account:
Move to your profile
Go to settings and click the Manage My Account option
Click on Switch to Pro Account
Select the category for your account like a public figure, personal blog, music/dance, media, entertainment, education, sports, etc.
Finally, add your phone number
Major TikTok Metrics
1. Video Views
The most important metric in TikTok is video views. It is the measure of the total number of views you get for your videos. For some brands, it takes a bit of time to figure out how to create amazing content that will increase video views and drive engagement from followers. If you have more views on your content, it shows that your TikTok strategy is good, and many people are watching your content. There are a lot of methods you can use on your content to gain more TikTok views and engagement.
The famous clothing brand Guess nailed it from the start. They promoted their brand using the #InMyDenim campaign, where users changed from their old clothes into classy guess outfits. Videos Using this hashtag have got 4.2 million views.
Like this, you can choose the best strategy that works well for you and increase your video views.
2. Profile Views
Another important metric you should track if you want to become popular is Profile Views. It is the measure of the total number of views you get for your TikTok profile over the past week. If you don't track your profile views, you will miss out on getting details about what type of content is most viewed by the audience, creating the most preferred content for the viewers, and engaging in your content.
If you regularly track this metric, it will give a clear detail about how many times your profile was viewed and which specific post got many views and traffic to the page.
Candy brand Gushers use creative and funny TikTok advertisements and get millions of views and tons of engagement to their profile. Their first ad gets nearly 5 million views, and it was a strong start by any standard.
3. Likes, Comments, Shares
Comments are very significant because they are like validation that you are doing a significant job. If someone leaves a comment on one of your videos, be sure that person will retire to your profile soon.
Shares are also good metrics because they help you reach more audiences and views by many people and also help you to promote your brand among a wide range of audience.
The total number of likes, comments, and shares per video will help you get a clear view of how your content reverberates with those who have seen it.
On TikTok, Spikeball describes itself as if volleyball and foursquare had a baby, to those unfamiliar with the game. Their videos got over 3.4M likes and thousands of comments and shares.
4. Followers
This metric will help you to know how many followers you got or lost every week. If this number decreases, you are making some mistakes, and you need to change your strategy because your content does not get new followers to your account.
So your content must be very engaging and drive more traffic to your account.
Gymshark is also one of the brands that fully understand TikTok and build a strong content strategy around it. As a result, they got 1.7 million followers on their account. They understand the value of consistent updates, and they will be very sure to post something at least once a day.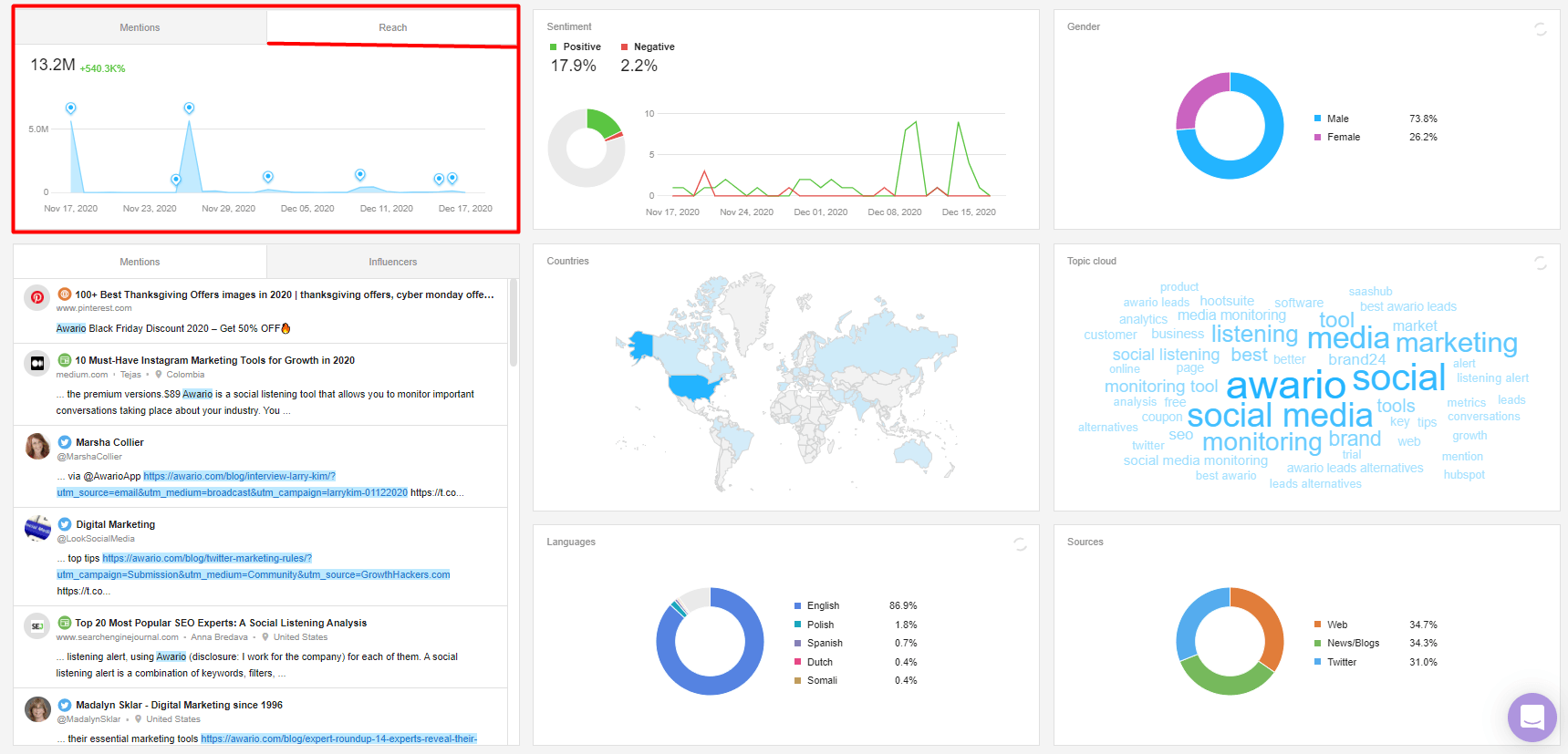 5. Gender
This metric defines the total distribution of followers by their gender. It is essential because you can create different content depending on the people who follow you.
Famous Fenty beauty brand has been crushing it on TikTok. They have women of all different skin tones and showing effective makeup tutorials for all skin types. For making these videos, Gender metrics will be very helpful for them because they identify the different people and make videos based on that.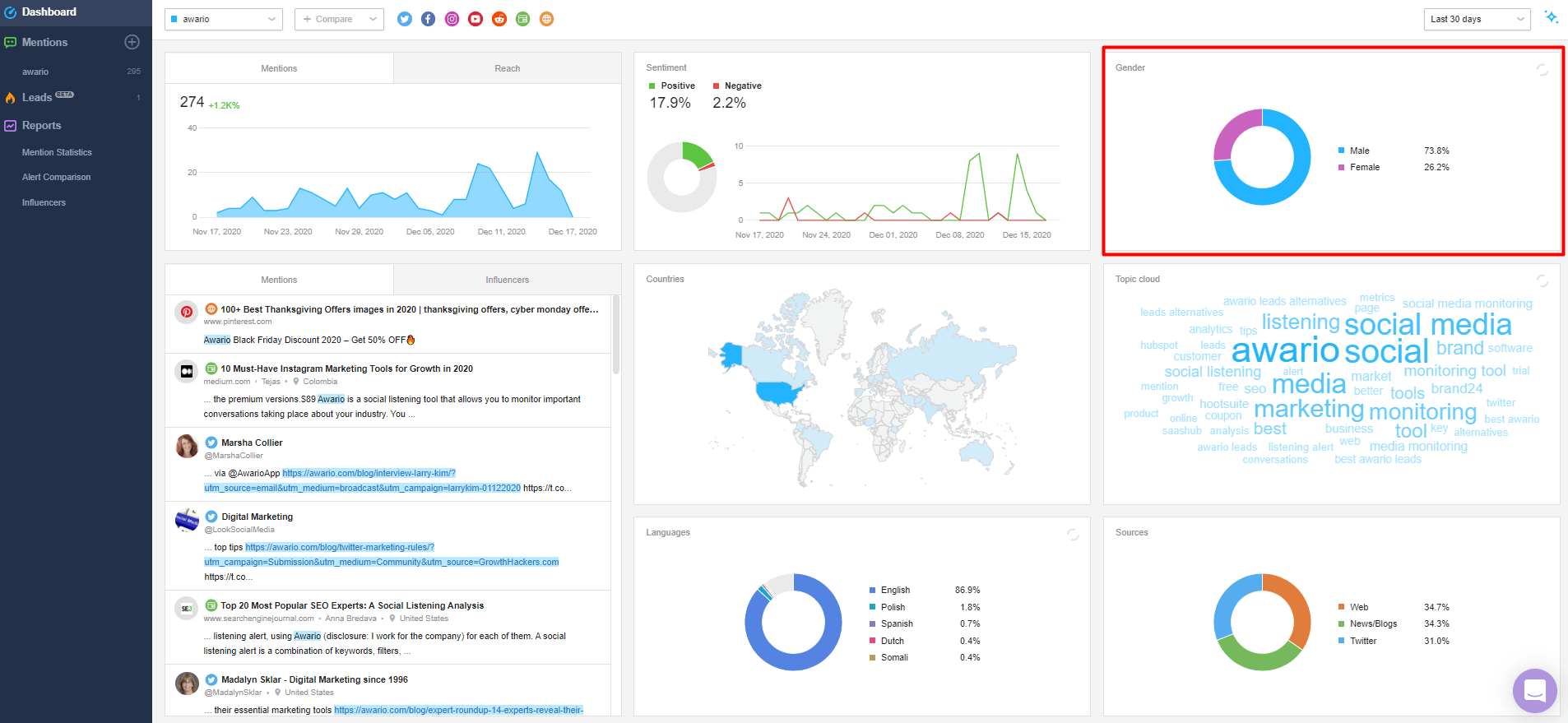 6. Top Territories
This metric defines the distribution of your followers by their location or region. It will help you identify your local audience, focusing on them to get success.
Redbull has been creating viral content that will reach a wider audience, and it helps them become the most popular and successful brand on TikTok. Their account has more than 4.1 million followers across the world.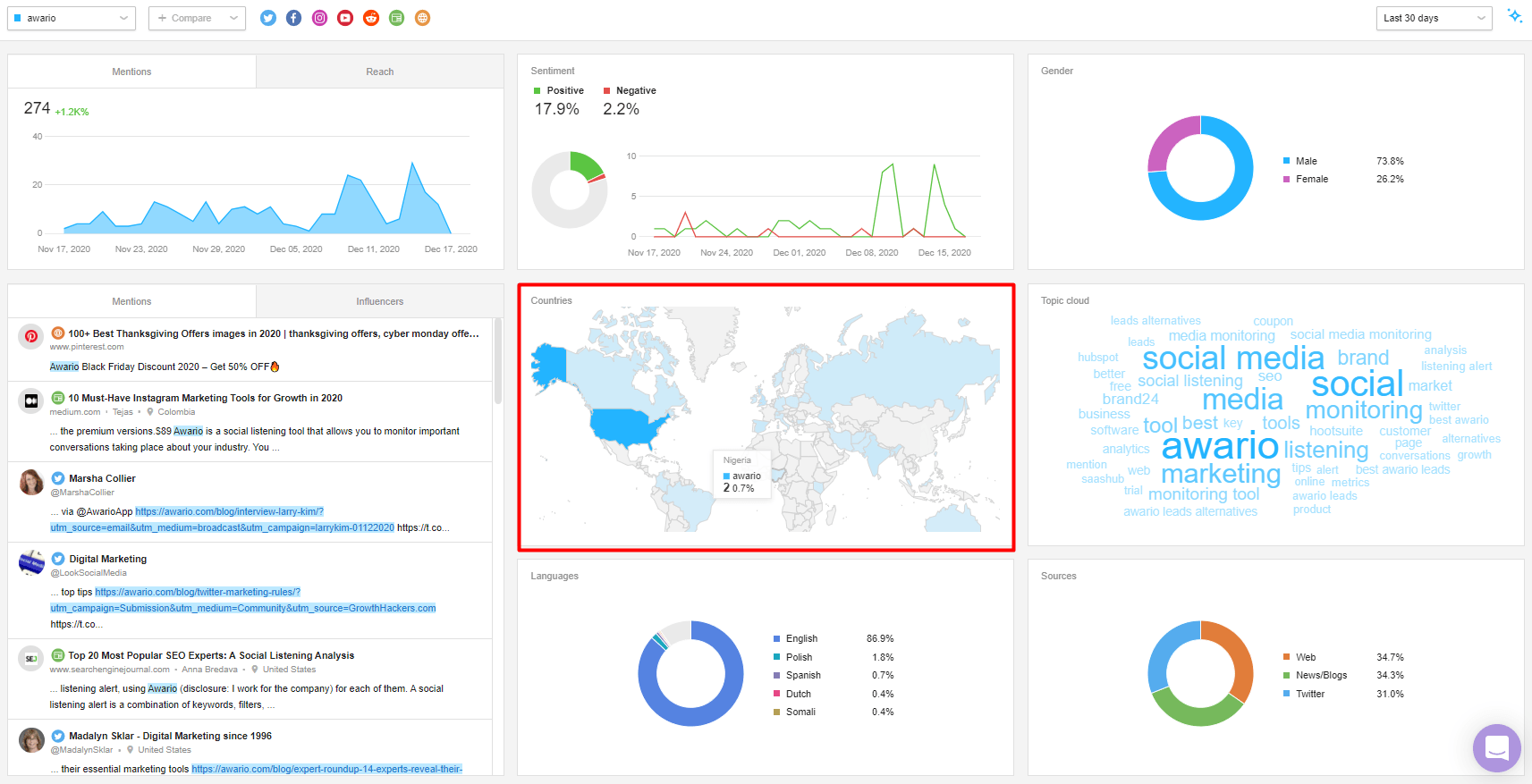 7. Followers Activity
It is the most helpful metric on TikTok. Because it not only shows you the frequent and exact dates in which your audience is active, and also you can see when your audience is at the least active on TikTok.
Posting at the Right time is a very important thing on all social media platforms. If you post at the wrong time when your audience is not active, then your content will not reach the targeted audience. So it is always better to analyze and find the right time for posting based on your audience.
Washington Post is an example of a brand with a good understanding of the TikTok platform's audience. They created videos and posted at the right time when their audience is most active. As a result, they got over 445K followers and got some goodwill among their audience.
8. Videos Your Followers Watched
Using this metric, you can see what videos are popular among your followers. It is very important because you can see what your followers want to see most, and you can easily replicate that content in your own way.
San Diego Zoo understands that one of the best ways to get more engagement is by creating cute animal videos. They take full advantage of this and create short videos that people can like and share. As a result, they got 1.20 million followers.
9. Sounds Your Followers Listened
Like the above metric, you can use this strategy to find what your followers want to listen to and their favorite songs. If you are using the most popular and trending songs in your videos, there will be extra chances to watch your videos for that music.
The cosmetic brand e.l.f commissioned a song called Eyes Lips Face and asked their followers to create videos with #EyesLipsFace. In that, craters would show their eyes, lips, and face to the song's tone. It will become more popular, and many people are starting to create videos like this. It will help them stand for their brand name
10. Metric For A Particular Post
You can also see the different metrics for an individual post like,
Total number of likes for the post
Total number of comments
The total number of shares on your post
Final Thoughts
By now, you have got a good overview of different metrics on TikTok. If you track them in the right way, it will bring benefits to your brand and business. So keep those metrics in mind and get more engagement and traffic for your TikTok profile.
Enjoying the post? There's more.
Sign up for our newsletter to get our best content by email.