10 things to include in your Social Media Management plan

Around 90% of companies use social media for marketing purposes. But close to half of the marketers are unable to demonstrate the impact of their social media efforts.
Many businesses are unable to achieve the results they hope for because they don't have a social media management plan in place. As a plan gives you a direction and goal to work towards. A plan also makes it easy to measure your results and make sure you are generating a positive ROI from your efforts.
So, to help you set up a social media management plan that works, I have made a list of things you must include...
#1 Regular audits:
You need to conduct a social media audit, right at the beginning when you set up your account and thereafter at regular intervals. You do the first one to get a baseline check on where your current social media marketing efforts are. It will give you a better idea about the goals you can set and how quickly you can grow.
You then conduct audits every few months to make sure your social media management plan is working. The difference in growth will show you if your results are positive or negative.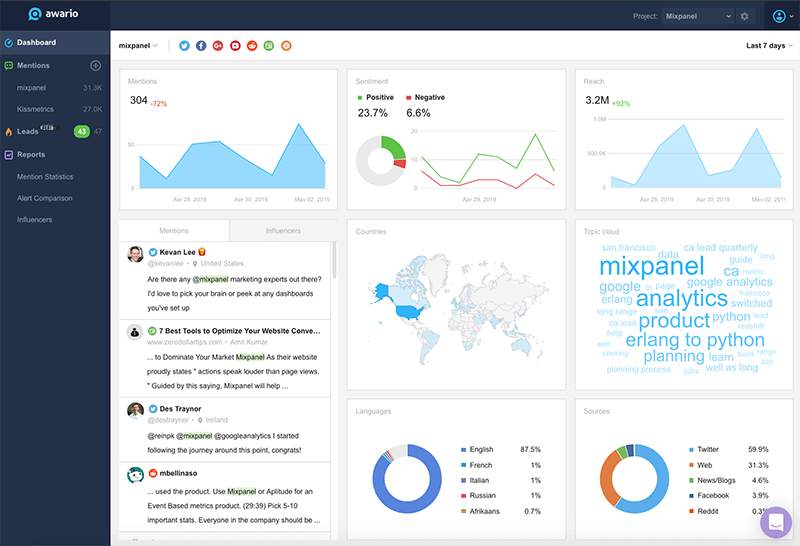 Awario and similar tools can scour the internet to tell you how many times your brand/product name was mentioned and the sentiment of the mentions. To track follower growth you can simply use the built-in insights on the networks you are active on and a spreadsheet to track growth every month.
#2 A persona to target:
You can be certain that a marketing campaign will work if you create a persona based on your audience's interests and target it with the right messages. Most people don't go through this part as it requires a lot of work or because they want to target everyone out there and get as many sales as possible.
Therefore, in their quest to please everyone, they end up pleasing nobody and their marketing campaign fails. This is why before you develop your social media marketing plan, you should create a persona based on the data you got from your audits.
#3 Competitor analysis:
You also need to analyze your competitors and their social media accounts to see what mistakes they have done in the past and the wins they have had. This will help you avoid their mistakes and implement their wins.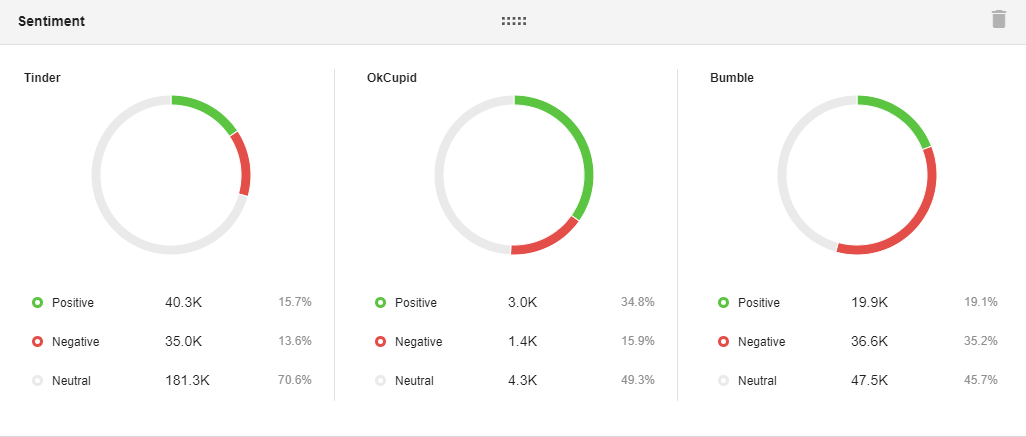 To analyze your competitors you can again use Awario.
Sign up for a free Awario trial
See Awario in action with a free 7-day trial. No credit card required.
By signing up I agree to the Terms of Use and Privacy Policy
#4 S.M.A.R.T. Goals:
Your social media management plan should have S.M.A.R.T (specific, measurable, attainable, relevant, and time-bound) goals that you are working towards. Quite often when people are trying to grow their presence they set superficial goals like growing followers or getting more likes. But these are just vanity metrics that won't always add towards your business's main goals.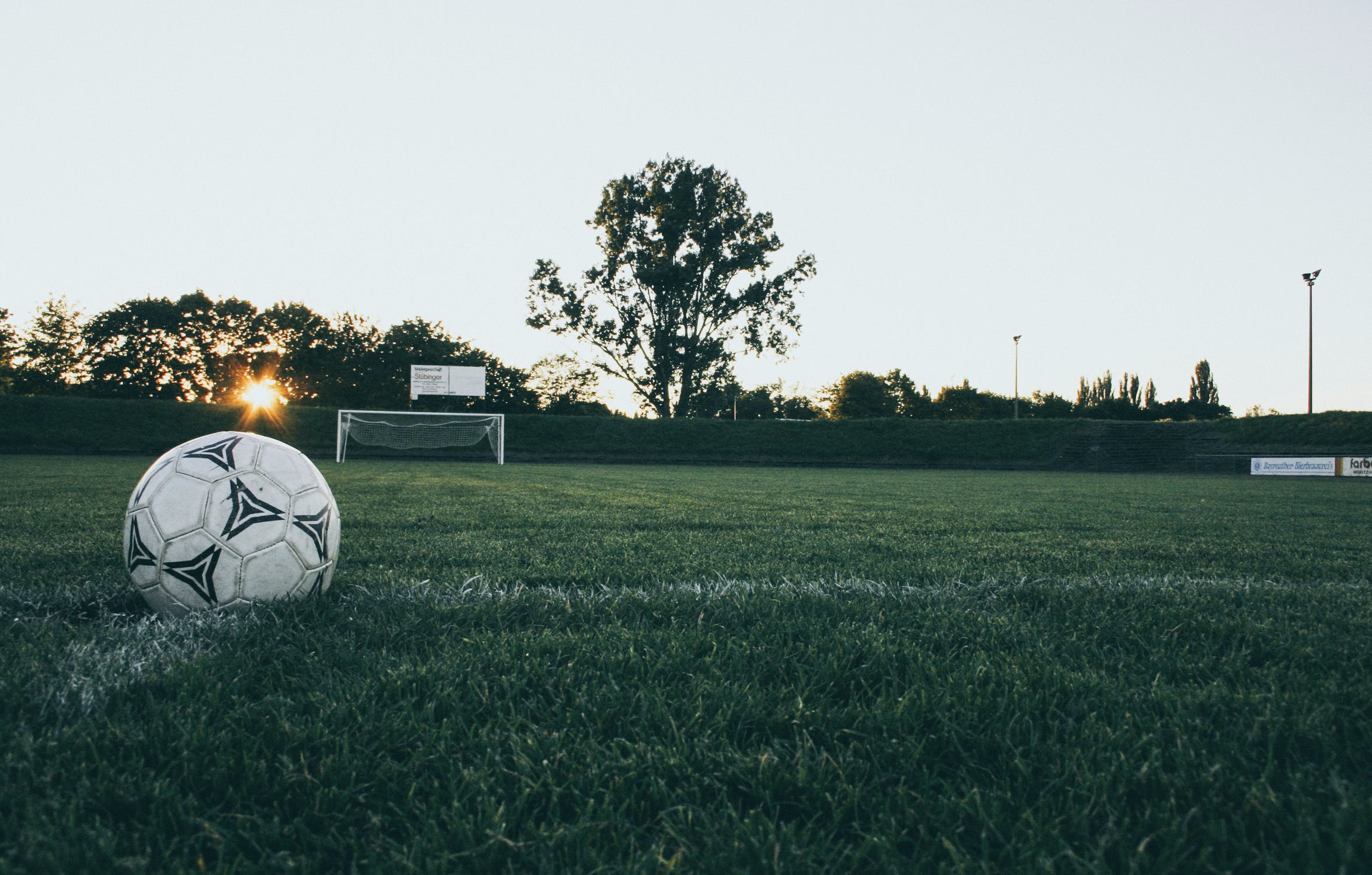 This is why you need to choose goals that matter, like generating more sales or getting more brand impressions that will be vital towards your business's overall goals. The goals need to be very specific. It should be something like I want to double my sales in the next 4 months or I want to increase my month over month revenue from social media by $XXXX.
So, have a good think about it and create specific and measurable goals and be realistic. Don't set goals you probably won't achieve and end up disappointed.
#5 A posting calendar:
A successful social media management plan needs to include a regular and consistent posting plan. People will get used to it and expect you to post on those days and times. They will look forward to your posts. This can increase engagement. So, create a posting calendar and stick to it.
#6 A visual brand:
Some of the top social networks like Instagram, TikTok, and Pinterest are all visual social networks where you can just post images and videos. You might be able to post other types of posts on other top networks like Twitter and Facebook, but images and videos get the most engagement on them too.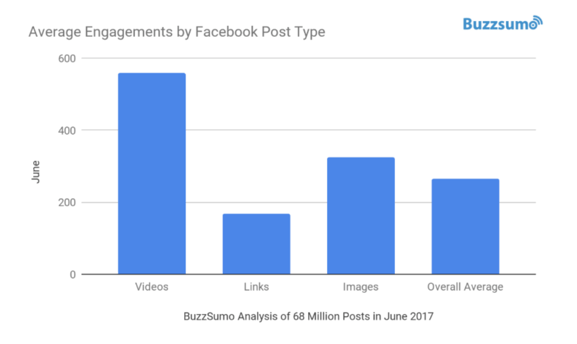 This is why you need to publish more visual content and have a signature visual brand. You need to stay consistent with the font you use, the color palette, the logo, etc. When people see a video or image you created on a social network they should be able to recognize it immediately.
If they recognize your brand and liked a previous post from you they will be more attentive when they see your work online.
A company that understands the importance of being consistent with color usage in visuals is Cadbury.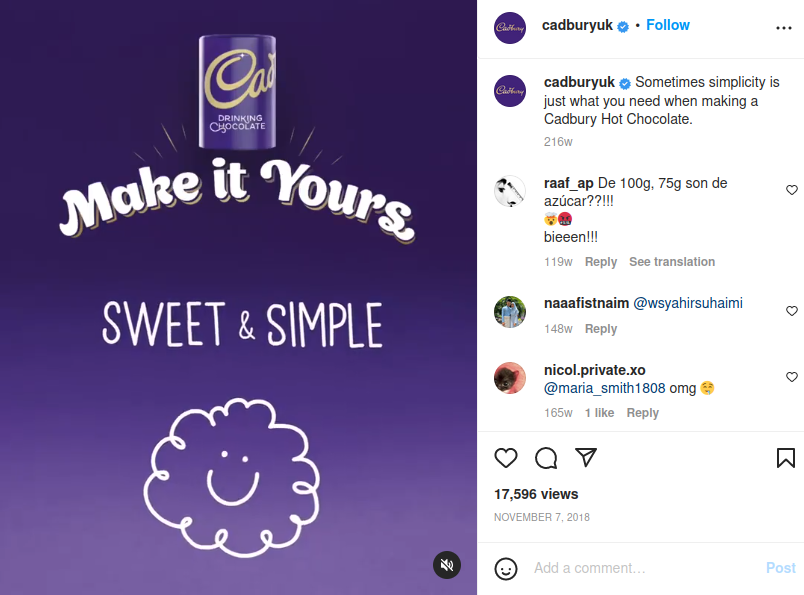 Most of their videos tend to have the purple and yellow colors we have gotten so used to. They are the same ones in the logo and packaging.
To create visuals like this you can use tools like Canva and Animoto. Canva can be used for creating images, and Animoto for videos. Photo and video editing apps like these will make it easy for you to create beautiful photos and videos from scratch even if you have no design experience.
#7 SEO plan:
When you follow the above steps and build up and execute a social media management plan, you will notice another very positive side effect, your SEO will improve too. As content that gets more shares on social media (especially blog posts) attract more backlinks as found by this study.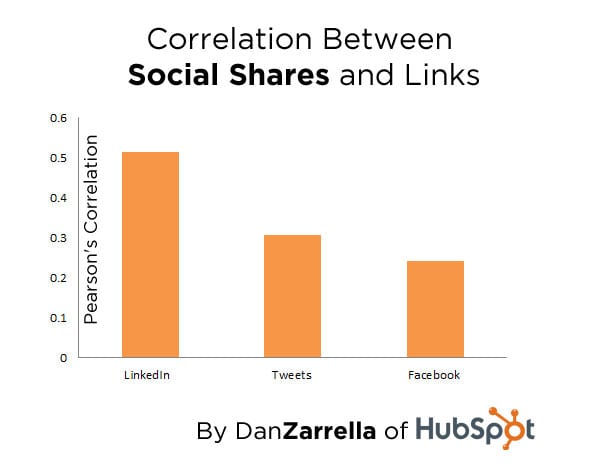 The shares don't directly help with backlinks. It's just that all the shares and traffic you generate from social media improves your content exposure and authority. As a result, more bloggers and influencers link to it.
So, be prepared to have an SEO plan in place to optimize your on-page content and get even more backlinks and boost your results even further.
Start by creating an SEO performance report. Then use the data from this report to optimize your content and find more backlink opportunities.
#8 Advertising:
Organic social media marketing will get you some good results, but in order to scale them, you need to add advertising to the mix as well. So, take some of the profits from your organic methods and run ads that promote your website and social media accounts.
They will help you reach your social media marketing goals much more quickly.
#9 Influencer marketing:
If you want to use a cheaper paid method for scaling results, influencer marketing will be a better option. As you generate $6.50 for every $1 investment.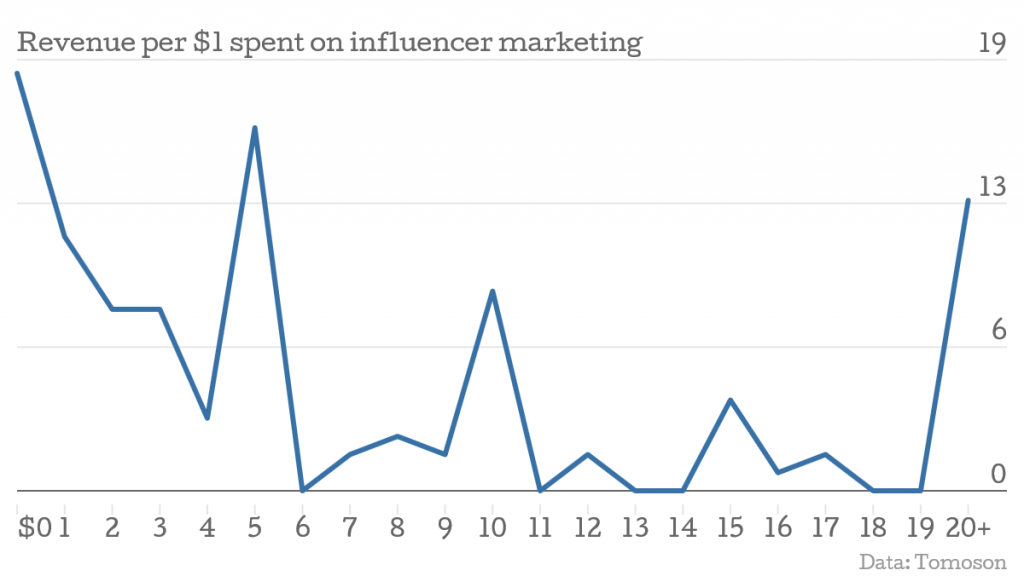 While ads generate $2.65 for every $1 investment.
So, give influencer marketing a try if ads are out of your budget. You can find affordable influencers on a site like Shoutcart.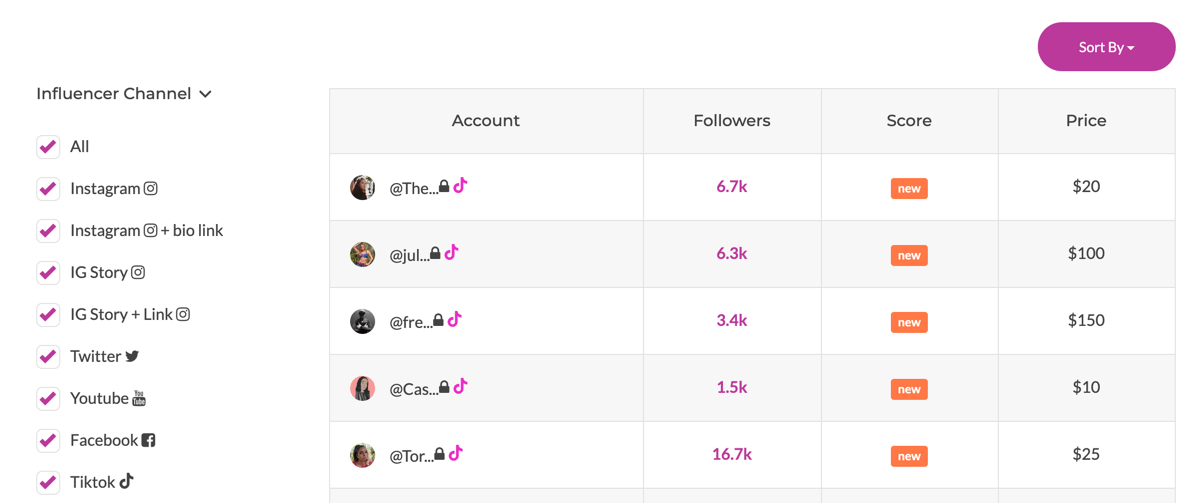 They have a directory of influencers for Twitter, TikTok, Facebook, Instagram, and YouTube. You can pick influencers you like and contact them directly.
Another option is to give affiliate marketing a try. This way you don't have to pay a fee upfront.
#10 Task assignments:
The average person is active on 7 social networks.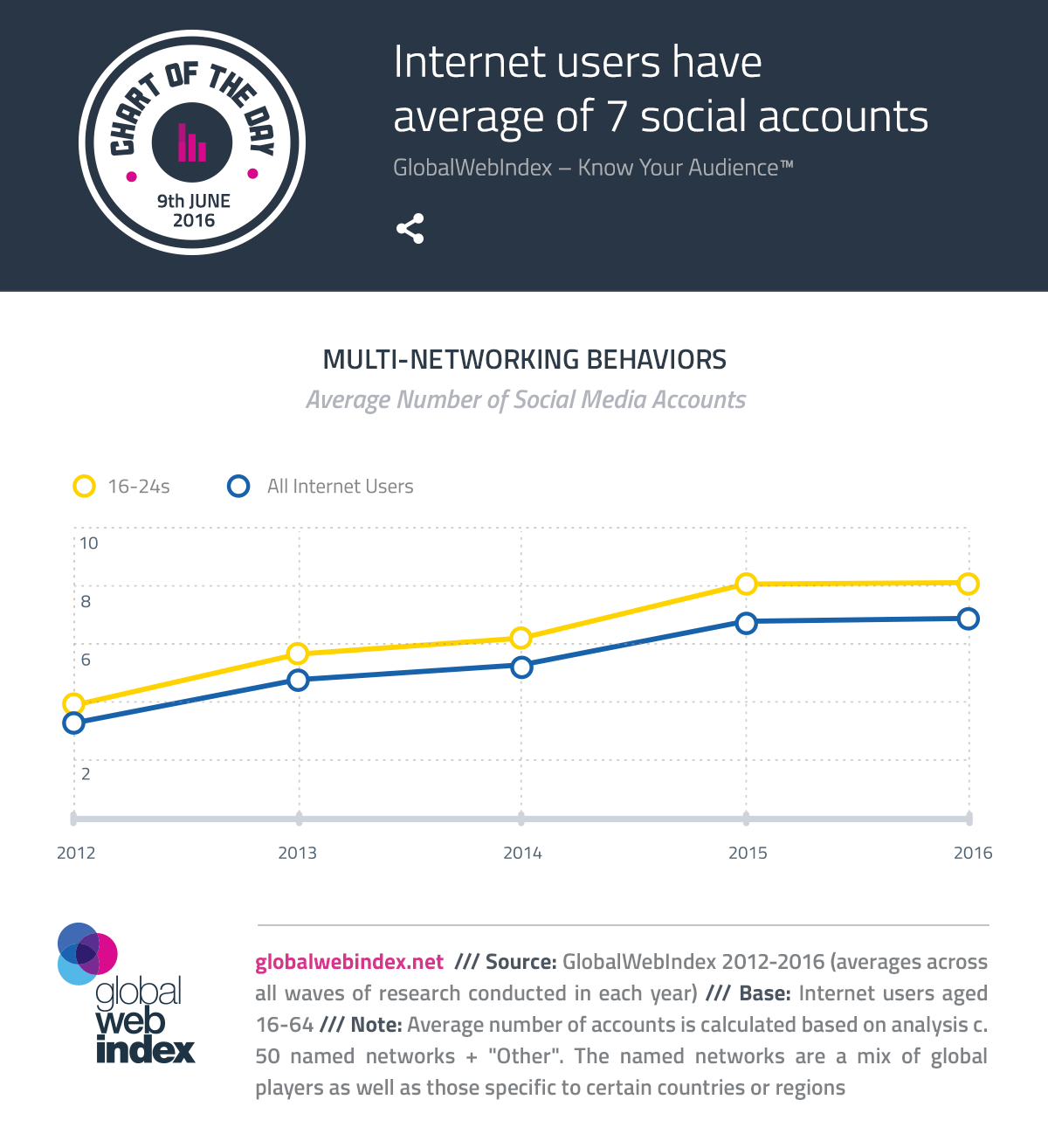 This is why if you want to reach them, building a presence on one network isn't sufficient anymore. You don't have to be active on all 7 networks, but on 3 to 5 of them at least.
Managing accounts on all of these networks just by yourself can be a lot of work. This is why you need a plan that gets an entire team to help you out.
Make sure you use a good social media management tool that allows you to add team members to make things easier. Using a project management tool like Milanote will also help.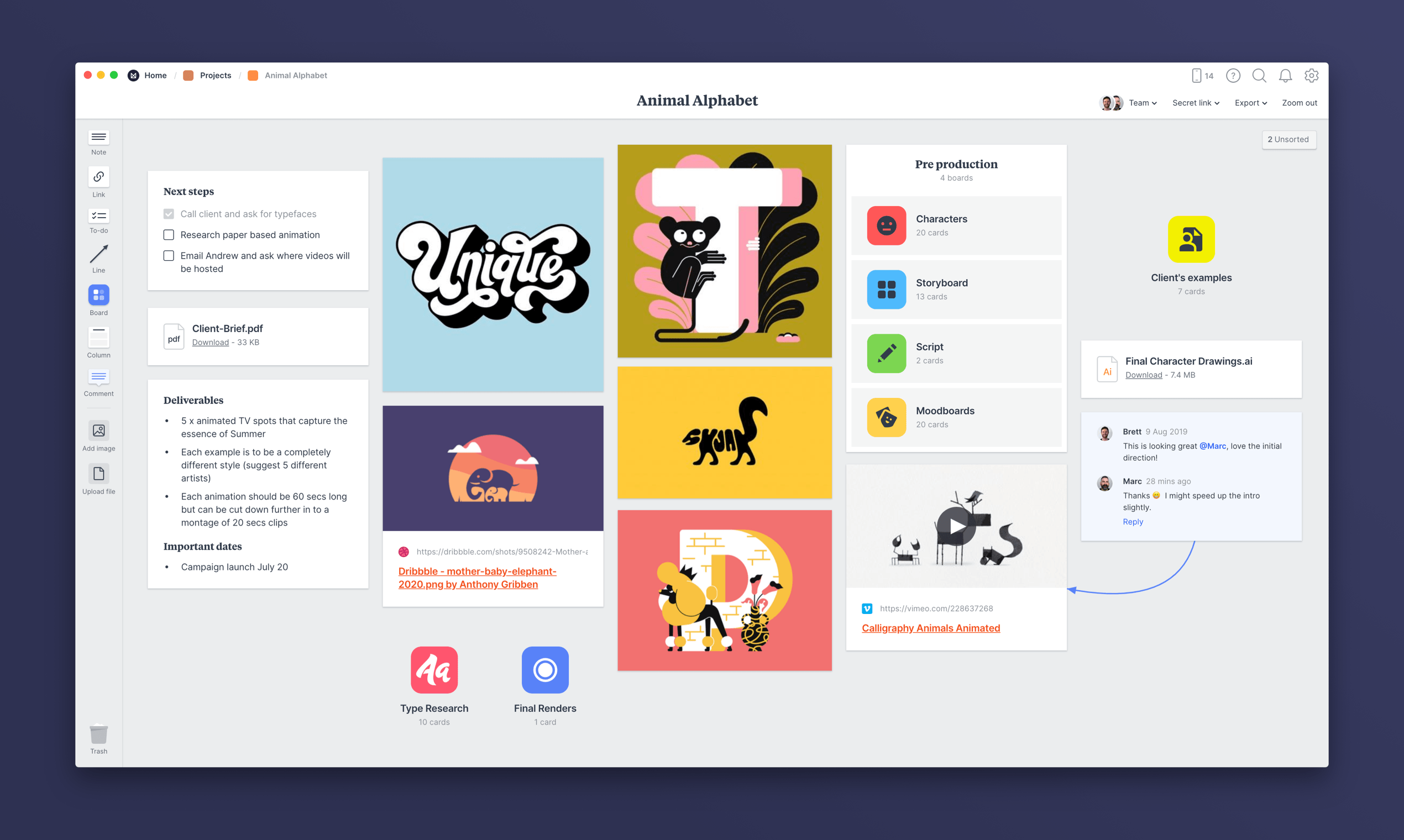 It's very visual, so it makes it easy and fun to organize and run social media campaigns.
Conclusion:
These are the 10 things you must include in your social media management plan. It can take a lot of time and effort to add all of these. But they are worth the effort as they will ensure you generate a positive ROI from your marketing.
Enjoying the post? There's more.
Sign up for our newsletter to get our best content by email.
What other things do you include in your social media management plan? Did I forget to include anything important? Please leave your comments below.