5 marketing lessons from dating apps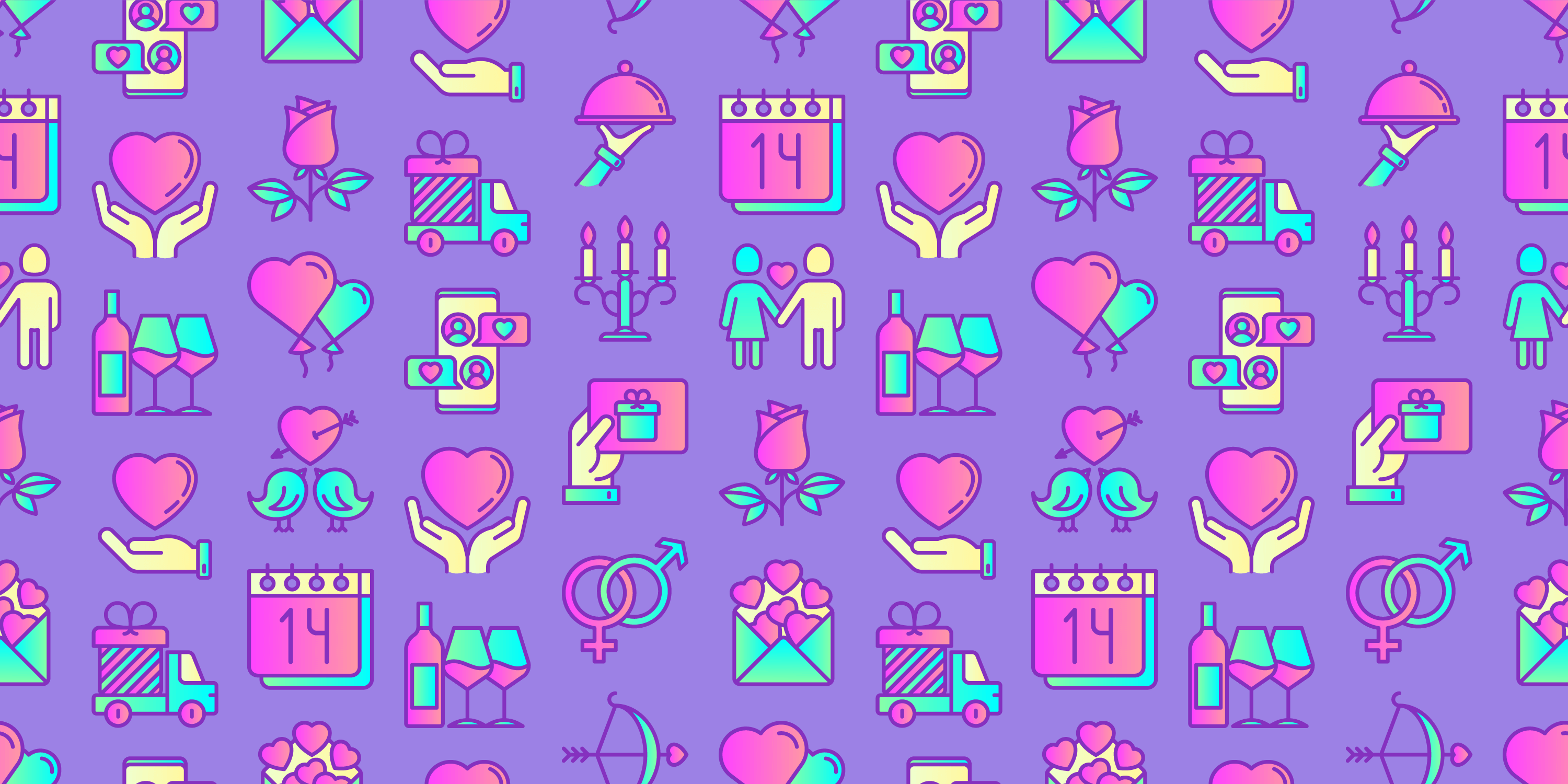 The 2010s saw a quiet revolution that no one seemed to notice or acknowledge. I'm talking about the online dating revolution. Yes, this is probably not as important as #OccupyWallStreet, but it's still amazing how marketers and startup founders managed to completely change our attitude to online dating. In 2019, it's no longer a big deal to say "We met on Tinder".
When would be a better time to talk about dating apps and their marketing hacks if not on St. Valentine's Day? You probably won't be surprised to know that on this day dating apps are in high demand: according to Hinge, last Valentine's Day the app saw a 230% increase in usage compared to a typical Saturday; and Tinder reported usage increase by 7.6%.
However, even without social pressure to find a date, around 60 percent of U.S. internet users aged 18 to 29 used dating apps in 2017.
So what are the secrets to such enormous success? We could blame it on the damn millennials who just won't look up from their phones to actually talk to a person next to them. However, I think we should give credit where credit is due, and in this case, it's due to the smart people behind design and marketing decisions. So let's try to figure out how they did it and what you can replicate in your own marketing efforts.
Find your niche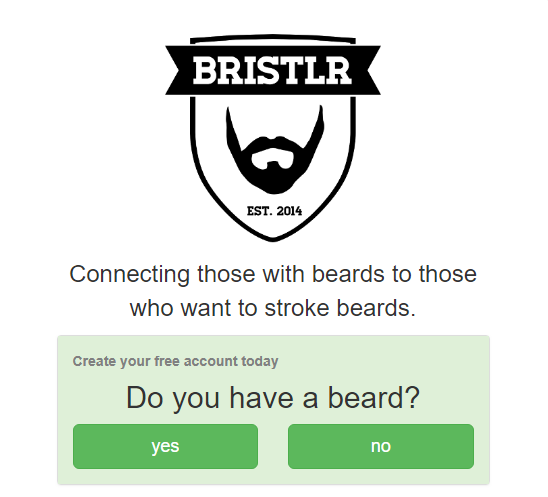 The golden rule of marketing that has probably been repeated to death by now is "Don't sell a product, sell a solution to a customer's problem." At first glance, this is simple: people are single and they don't want to be. However, you don't develop a successful business model based on that first glance.
You need to thoroughly research your market and find a perfect target audience. Dating apps are the connoisseurs of laser-targeting: there are apps for music lovers, beard wearers, fans of Canada, and those who are just looking for a bromance.
Another way to find your lucrative niche is to monitor your competitors and find what's lacking in their products.
Tinder was developed due to the demand for a simpler, more casual way to meet people. Bumble, whose defining feature is that only women can initiate the conversation, came up because of the harassment women faced on dating apps. Justin McLeod, the founder of Hinge, conducted an extensive survey (approximately 500.000 users) to discover that one of the biggest complaints about online dating was superficiality, so he designed an app which is meant to encourage a deeper connection.
Research the audience, research the competitors, learn about the market, and you will be on the way to revolutionize your industry.
Don't miss our next analysis.
Subscribe to Awario blog to get social data analyses, case studies, and social listening how-tos in your inbox.
Play to play
How many times have I heard "I'm not looking for anyone, it's just so fun to swipe!" Indeed, the swiping feature which is now used in every other app (and not only dating ones) gamifies the dating experience. You could connect it to the phenomenon of unpredictable award — the next profile you see on the screen of your smartphone might be the person of your dreams, and isn't that the definition of high stakes excitement?
Swiping is not the only way to gamify dating. Coffee meets bagel uses an algorithm to give you one (sic!) match per day right at noon. This once again ties in into the unpredictable award phenomenon: every day you get a little surprise.
Make it personal
Personalization is a huge trend in marketing right now, and it's only logical that it is. Modern technology allows us to collect more and more personal data about our target audience, so why not use it in the way we communicate, promote and even design our products?
Most dating apps will at least ask you for basic personal information such as age and location. However, some of them go a bit further and use this info to shape user experience.
For example, Happn uses your location to show you "the people you've crossed paths with". It will notify you every time you are in the location where another user has been.
If there's no way for you to use personal data in design, you can wield this data in your content marketing strategy. Take a lesson from OkCupid: they use data analysis and interpretation as a major part of their blog. Who doesn't want to know how many people want to have sex with their coworkers?
Let the users speak
The simplification and gamification of the dating process lifted a certain mist of shyness around the topic of online dating. Millennials are happy to share their awkward dates and witty replies on social media. Of course, smart marketers are happy to capitalize on this amount of user-generated content.
Multiple apps used real-life couple stories in their advertising, with Bumble being one of the most recent examples. Additionally, social media is a great source of the UGC. Tinder generated the most buzz: nearly 5 thousand mentions in one day, compared to 1 500 for Bumble and 585 for Grindr.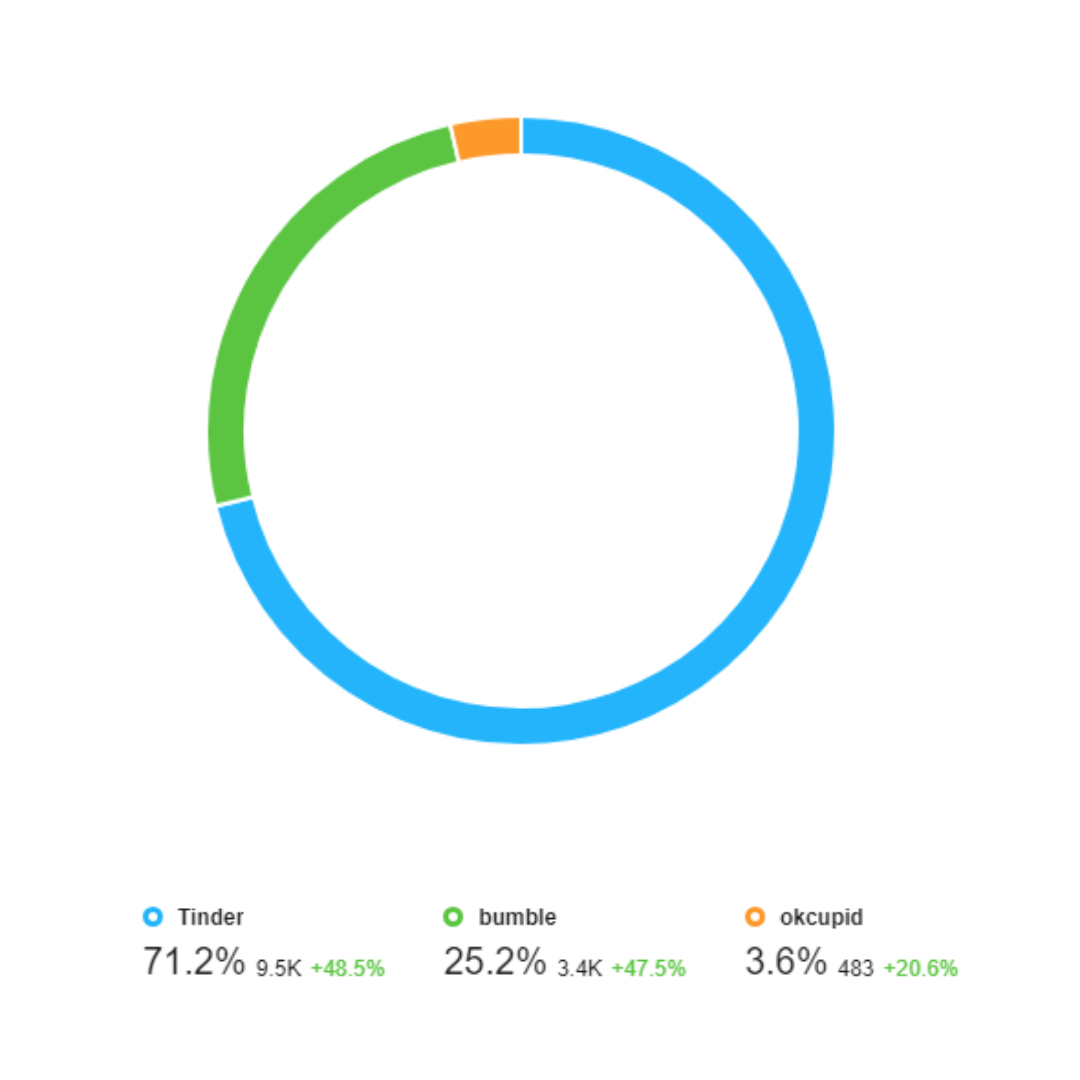 Tinder's social media managers certainly know how to hijack a viral story and use it as another chance for promotion.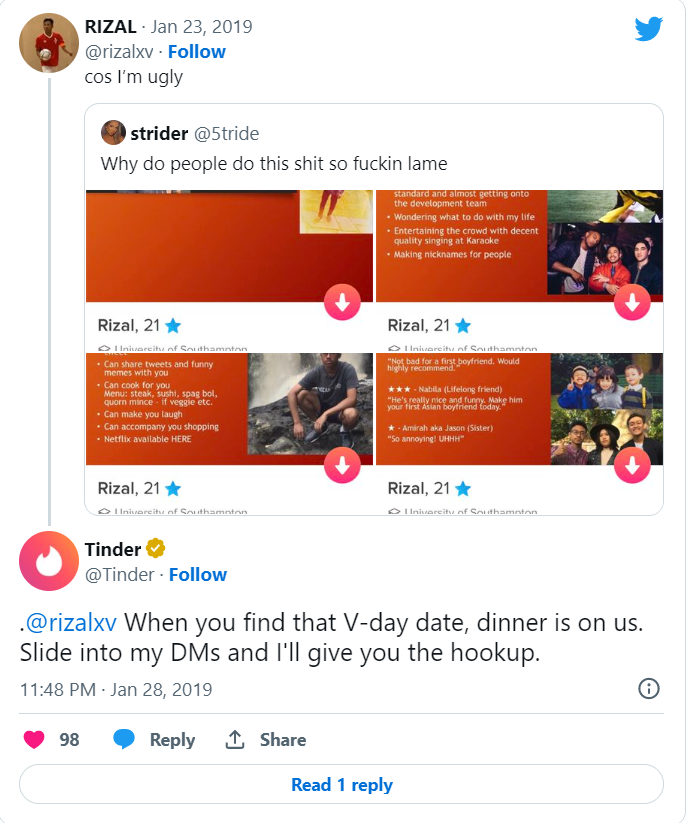 Bumble even encourages users to share their stories through a dedicated form. A great example of social listening success!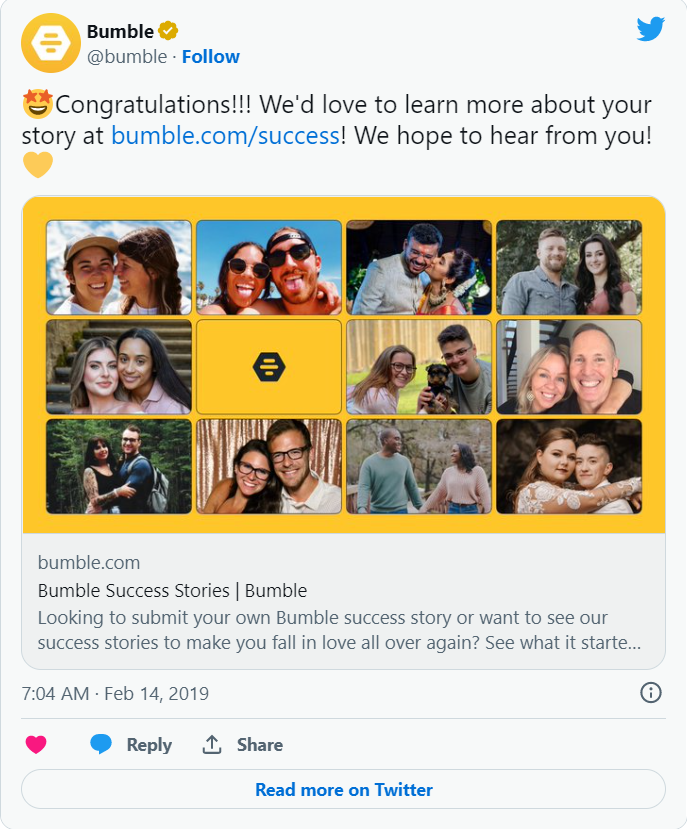 Influencer marketing done right
Speaking of user-generated content (and content in general), content creators LOVE dating apps. It's an easy way to get an interesting and funny blog post or a video.
That's an organic way to generate buzz, but what do you do if the product you market is not as fun to use? You get creative!
Take a lesson from Hinge: they combined user-generated content and influencer marketing to create a killer social media campaign. They worked with popular meme accounts to create seemingly organic posts (unless you're attentive enough to notice #partner).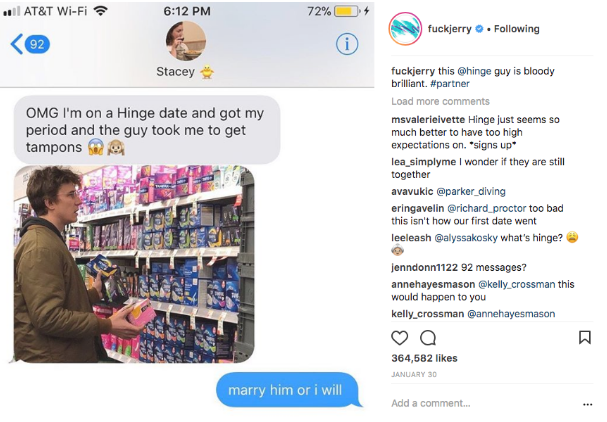 Both user-generated content and influencer marketing aim, first and foremost, to foster a sense of authenticity and sincerity, and this is the perfect way to do it. This campaign shows a deep understanding of their target audience: they knew who to collaborate with to get the best results.
A bad example of this would be hiring a celebrity with zero charisma and shooting a straight up promotional video disguised as a genuine swipe session, but who would do such a silly thing, right?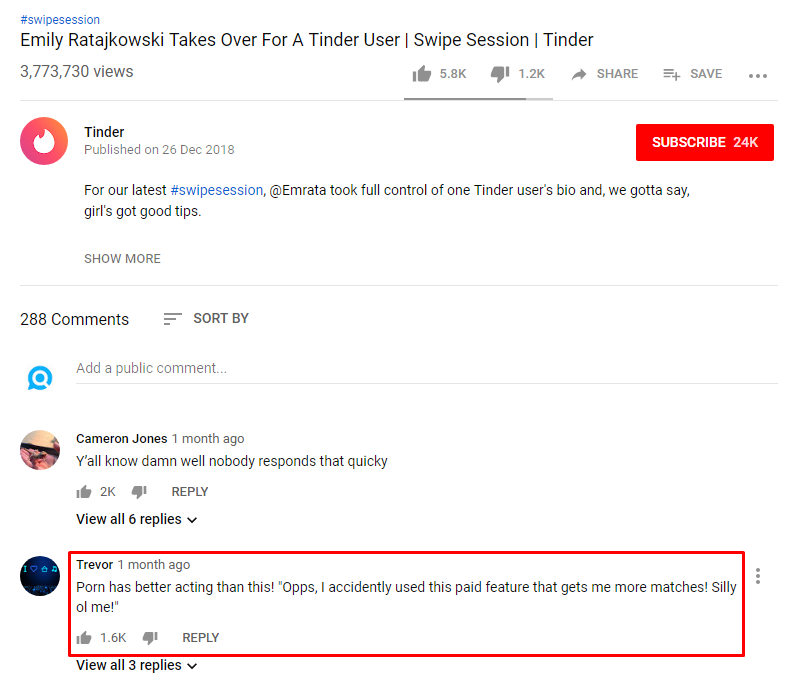 As you see, even if your message is perfect, working with the wrong influencer can ruin it. Finding the right influencer can be difficult, but a deep understanding of your audience and a little bit of social listening do help.
All in all, what's dating the apps' recipe for success? Nothing new: research your audience comprehensively and use the insights you get on every step of your development and marketing journey. Social listening can be a great way to collect those insights.
By the way, according to social listening data, there is still no app that the consumers are 100% satisfied with, so, how about launching a new startup?