9 ways Instagram Stories can help your business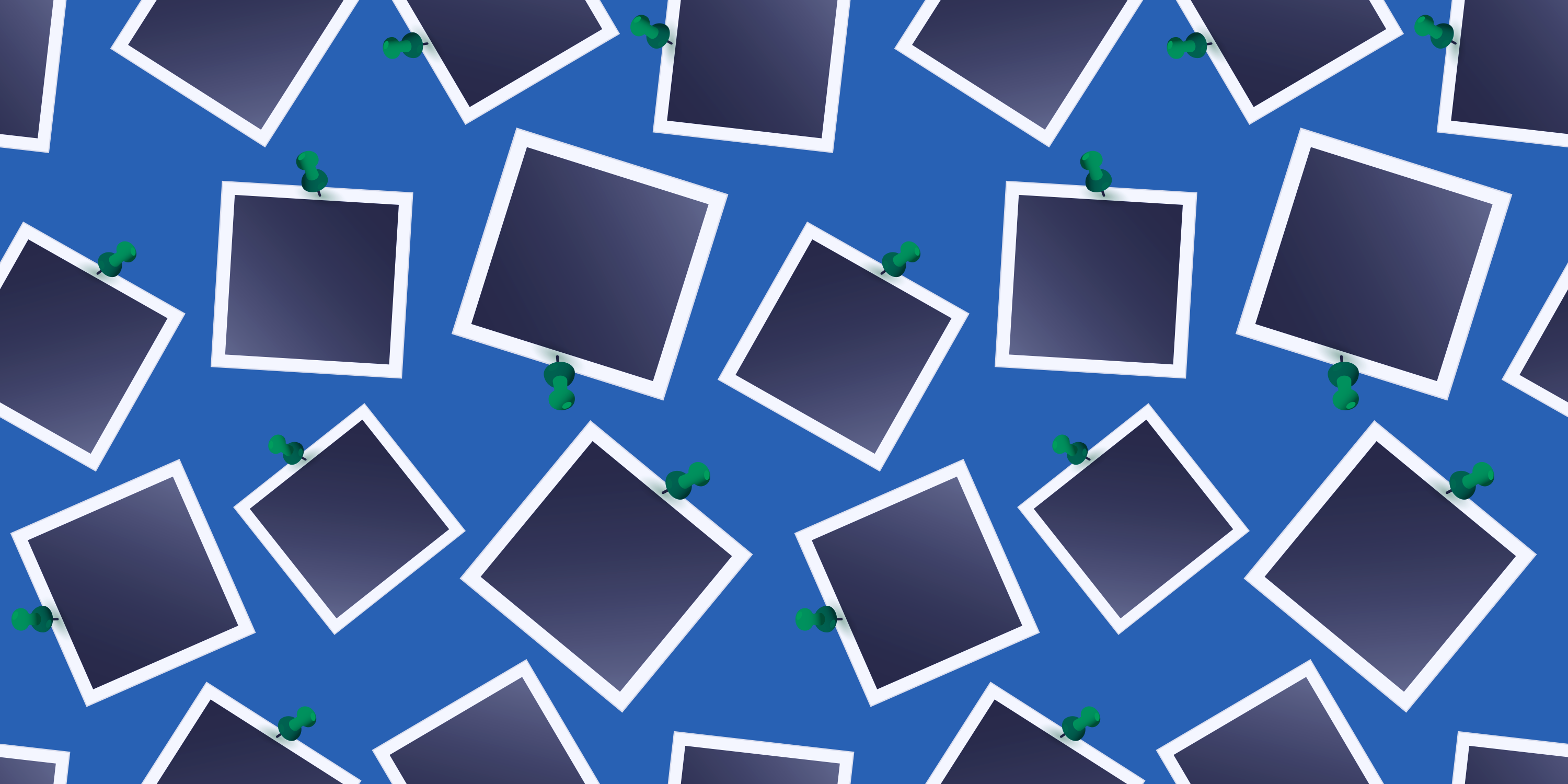 Instagram marketing is a trendy topic. You can see why: the app has 500 million daily active users. It's more interactive and more fashionable than Facebook, it's the single most engaged platform out there, and a strong favorite of younger people. It's also full of possibilities for businesses: nearly 50 percent of brands use Instagram. More features get added on a regular basis. In this post, I'll talk about Instagram Stories - a relatively new feature of Instagram (and Facebook, for that matter) that marketers often overlook. And yet they shouldn't.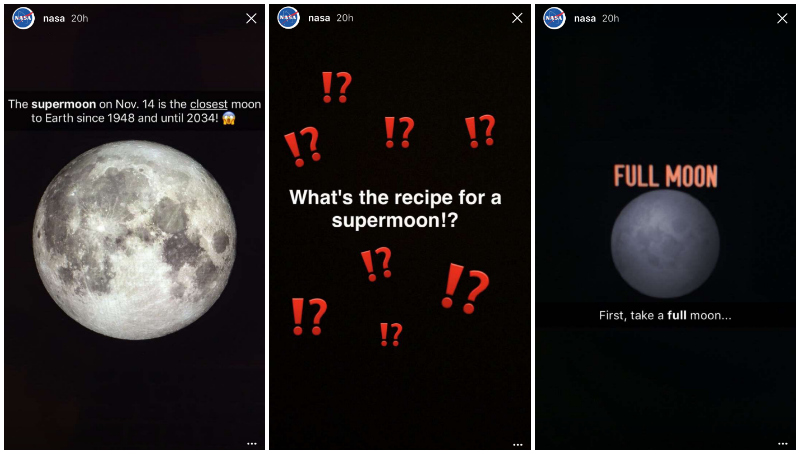 Instagram Stories is the app's disappearing content feature. It allows users to share photos and videos in a slideshow format. Instagram Stories were introduced as a response to Snapchat - another very popular social media app. Snapchat boasts about 178 million daily active users, which is, admittedly, rather impressive. In one study that interviewed 25 college students, researchers from Cornell University found that participants enjoyed Snapchat because it was fun, felt smaller than other communication channels, and the ephemeral format made it less formal. Instagram Stories stole the most important feature: the ephemeral format, and soon reported 250 million daily users for Stories.
What's so good about Instagram Stories?
As marketers, we were taught that the whole advantage of social media is that the content stays there forever (or at least for a long time). It's not the thirty seconds you get on TV, it's the whole space dedicated to your brand that reaches whoever you choose. Why then go back to the time-limited ways?
In short, the organic reach on social media is harder and harder to reach. The more you try additional methods, the more chances you get to be noticed. But that's not only that.
1. Ephemeral content has a special character to it. It's perceived as more trustworthy, spontaneous, authentic. It offers an addictive way for people and brands to share: as the audience knows the content won't stay, they're more likely to check it out right away.
2. It takes little effort. It requires much less time and dedication than the posts that stay for long on your feed. No good lightening, angles or any art hacks are needed. Just experiment with filters and have fun.
3. Instagram Stories include loads of features: tools for drawing, placing stickers, adding augmented reality filters, etc.

4. 24 hours of being at the top of your followers' feeds! That's what the current algorithm guarantees to provide, since they only exist for 24 hours.
How can you use Instagram Stories to get the most out of them?
1. Test ideas
Your Instagram Story will be up for 24 hours only and it doesn't require much effort to begin with. What does that mean? You've got an idea you're not very sure of? Upload it as an Instagram Story and then, if it proves successful there, post it on your main page. It can be questions, contests, surveys, anything really. It won't reach as many people as it would on your main page - it will reach a sample. However, don't use that as an excuse to test controversial marketing. Remember, screenshots stay forever: whatever you post on the Internet is never 100% removable.
2. Create "episodes"
Treat your Instagram Stories the way you'd treat a TV program. Think in advance about the story you'll be telling to the users, and post this story step-by-step every day. That's how you'll keep your audience hooked, if the experience will be interesting and consistent.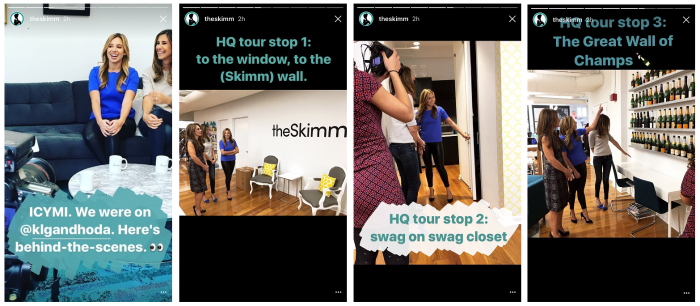 3. Upload user-generated content
UGC is always a good idea, but sometimes you can't post dozens of people you see mentioning your product. In the end, it might feel like bragging if your page is filled with people using your product. However, giving people a chance to be featured on the Instagram Story is a win-win. You pay attention to your users, you showcase your product, and you don't overdo any of these.
4. Use location tags
Most hashtags you use on Instagram Stories are pretty much useless, unless it's your own hashtag. Not location ones, though. They will help you get discovered in your area, especially if you do that regularly.
Don't miss our next analysis.
Subscribe to Awario blog to get social data analyses, case studies, and social listening how-tos in your inbox.
5. Mention your partner brand (or a customer!)
Want to mention your special customer, a partner brand or anything similar but don't want them to steal your thunder? Do that in the Instagram Story: it will stay long enough for everyone important to get noticed, and yet it won't steal traffic from your page for the next few days.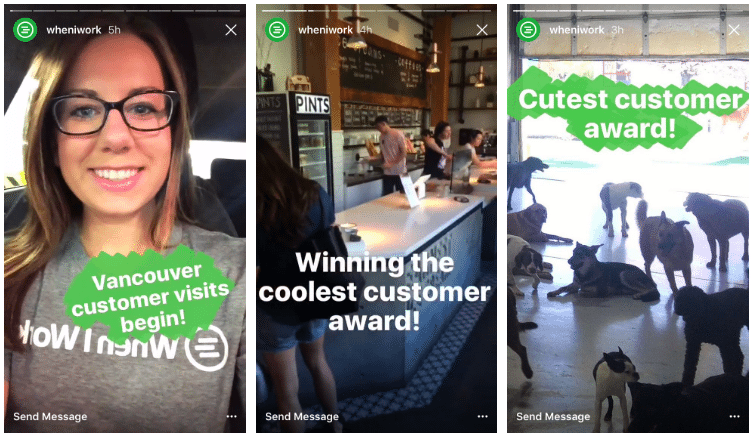 6. Carry out contests & giveaways
It's not necessarily a test contest that you can do on the Instagram story. It can also be a real one, but for your most loyal customers. It's a great way to reward them, make them feel special. An even better way to reward your most loyal followers is to do a giveaway that exists for a limited time only and for the Instagram Story followers specifically. This creates a sense of urgency and keeps your followers engaged. And it's common knowledge that it's cheaper to keep a customer than to attract a new one.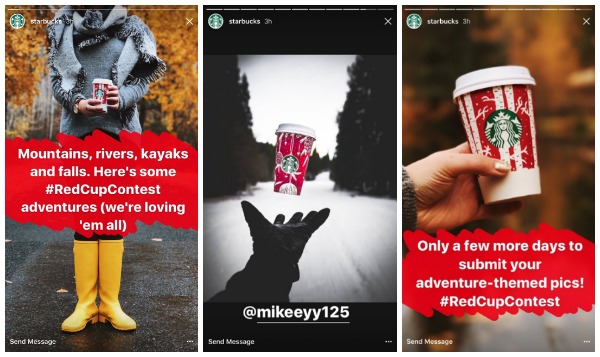 7. Show Case Studies
Showing off Case Studies usually requires a thorough analysis, a long write-up, properly edited photos - you know the drill. Not in the Instagram Stories. No one expects you to work hard to showcase something in an informal way. But you still can make your work and your products visible to the audience, and this will still bring you traffic and new customers.
8. Drive traffic to your website
Build anticipation with Instagram Stories prior to any event, product launch, sales, or any other activity that is about to happen. Let your audience know that something is going to happen and that they can find out more at the website.
9. Show what's happening in the background
Want to create the feeling that your audience knows you and your brand? As if you guys are good acquaintances, if not friends? Show some background setting. What are you doing when not writing a code, or cooking, or sewing, or writing articles? Despite what you might believe, that's not the info that should go on your company's Facebook page, unless your brand image is super informal. However, a sneak peek into your company's life through Insta Stories will feel real and exciting to your audience.
What about Instagram Live?
If you're brave and prepared enough to go Live, you can use that to support your Stories. It's more interactive and more spontaneous, obviously. There's a big advantage to go live as your followers get notifications when that happens (unless they've turned the notifications off). You can also upload your Live Stream as an Instagram Story as soon as it's finished. You have to be prepared to go live, and if your audience is large, you have to also be prepared for almost anything. Here're some ideas for you in case you want to try that:
Run a contest or invite your audience to bet on an outcome
Host a Q&A or AMA (Ask Me Anything)
Cover an event or share an interesting moment
Host a talk show
The point of both Instagram Stories and Instagram Live is to produce raw content that feels more authentic and more personal. If your goal is to build an image of your brand that is down-to-earth, interactive, human - that's the space for you to try out.